125 TWO-STROKE RACE: THE "PASHA 125 OPEN" THIS SATURDAY AT REM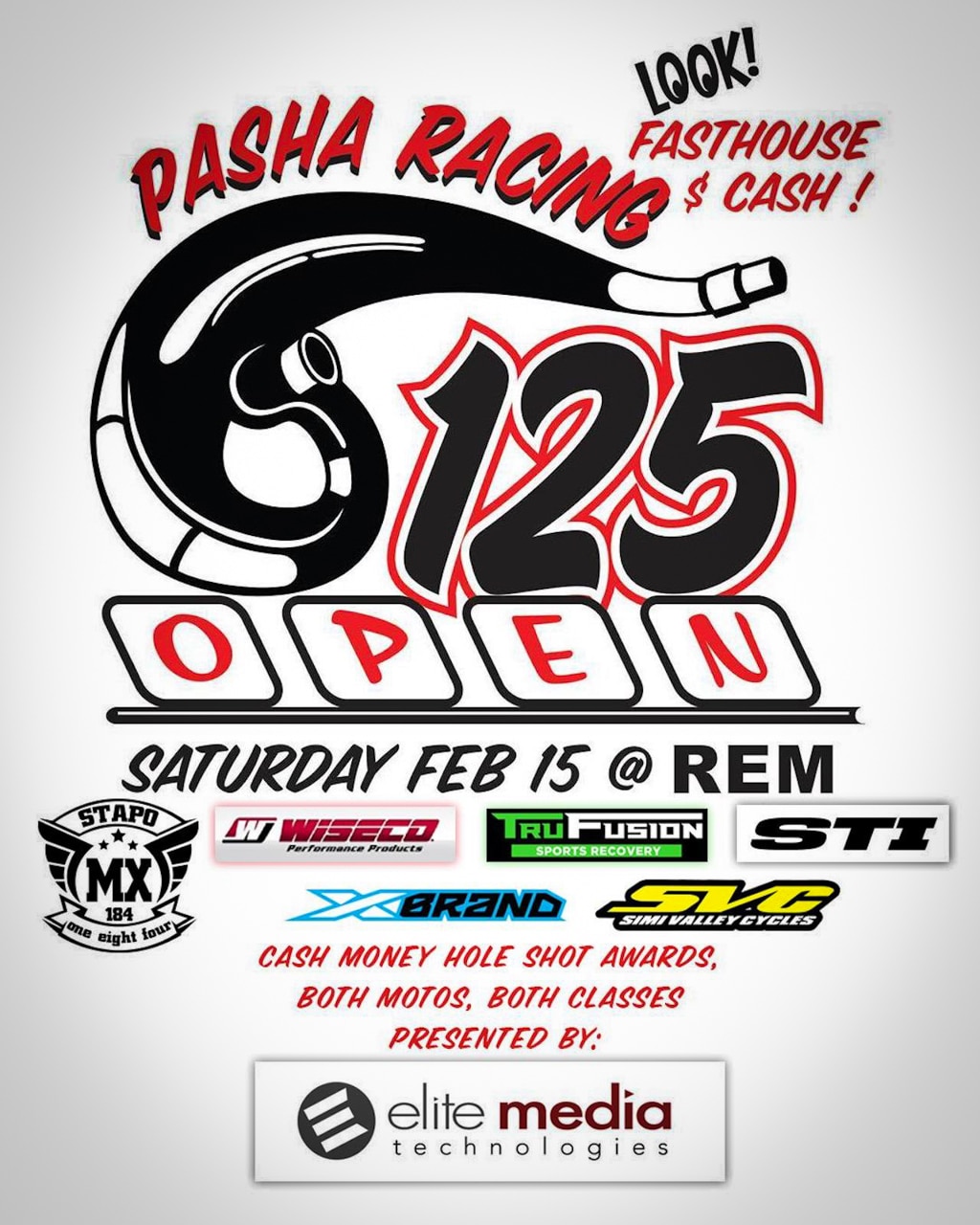 125 TWO-STROKE RACE: THE "PASHA 125 OPEN" THIS SATURDAY AT REM
Ready to break out your 125 and race it in anger again. Well, maybe more in giggles than anger, but you get the idea. Well-known privateer benefactor and sponsor Pasha Afshar, who is a Hollywood stuntman and actor (he played the bad guy in the "Bennett's War" motocross movie), has decided to host a special 125-only two-stroke race at REM Glen Helen this weekend. The race will be announced by Greg Barbacovi, pay holeshot cash and be run alongside the regular REM races. The entry fee will be the standard REM entry and the 125 two-strokes will have the track to the themselves with a split gate start. The two classes are about as simple as it gets—125 (Over-40 years old) and 125 (21- to 39-years-old). There are no special two-stroke classes for 250 or 500cc two-strokes—although REM has lots of two-stroke guys racing against four-strokes at their weekly events.
Break out your KTM, Husky, Yamaha, TM, Honda, Suzuki or Kawasaki 125 and enjoy a local race just like it was back in 1996.
Sponsors for the "Pasha 125 Open" are REM, Fasthouse, Wiseco, STI tires, TruFusion Sports Recovery, Stapo MX, Simi Valley Cycles (SVC), Elite Media Tech and X Brand goggles.
The MXA guys will be there.
The goal of Pasha and REM is to breathe some life back into the 125 class—with the possibility of holding special 125 races on a monthly basis. It should be a fun race, not just for the 125 riders, but for the spectators standing by the fences, who get a chance to hear the shriek of a pack of 125 again. For more info go to www.remsatmx.com