15-YEAR-OLD WINS DUTCH 250 MOTOCROSS GRAND PRIX: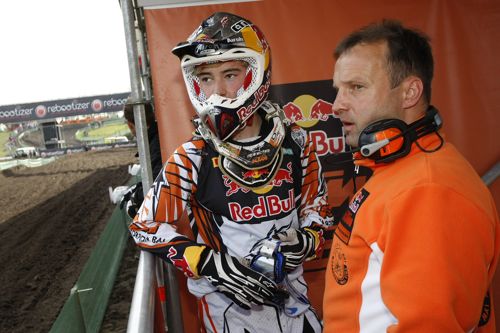 Jeffrey Herlings. Ray Archer

Jeffrey Herlings, the 15 year old Dutch wundekinde, swept both motos in the sand at Valkenswaard, with last year's new kid on the block Ken Roczen going 2-2. French rider Steve Frossard was third overall with a 4-3.

Jeffrey Herlings. Ray Archer

Shaun Simpson (3-7) and Marvin Musquin (8-5) rounded out the top five.
American Zach Osborne was 11th overall with a 10-13.

World Championship points leader Ken Roczen.

German Ken Roczen leads the 250 World Championship with 130 points in front of Marvin Musquin (129), Jeffrey Herlings (122) , Stephen Frossard (107) and Arnaud Tonus (90). Osborne is current eight in points with 78 points.

The 250 start. Ray Archer

DUTCH GRAND PRIX: 250 RESULTS
1. Jeffrey Herlings…50
2. Ken Roczen….44
3. Stephen Frossard…38
4. Shaun Simpson…43
5. Marvin Musquin…29
6. Joel Roelants…29
7. Jeremy van Horebeek…28
8. Christophe Charlier….28
9. Arnaud Tonus…28
10. Harri Kullas…22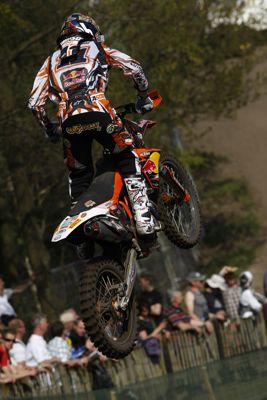 Shaun Simpson. Ray Archer

TOP TEN IN 250 WORLD CHAMPIONSHIP POINTS
(after three of 15 races)
1. Ken Roczen….130
2. Marvin Musquin…129
3. Jeffrey Herlings…122
4. Stephen Frossard…107
5. Arnaud Tonus…90
6. Shaun Simpson…87
7. Jeremy van Horebeek…80
8. Zach Osborne….78
9. Harri Kullas…61
10. Christophe Charlier….60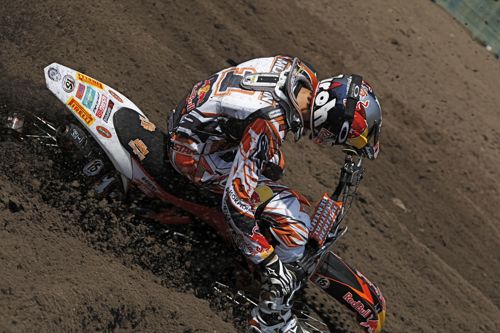 Marvin Musquin. Photo by Ray Archer