MOTOCROSS ACTION MID-WEEK REPORT
#WHIPITWEDNESDAY
Rider: Josh Mosiman
Bike: 2021 GasGas MC 125
Photographer: Trevor Nelson
TWO-STROKE SPOTLIGHT: CHRIS OVREBO 2000 YAMAHA YZ250
The 2000 Yamaha YZ250 Jeremy McGrath tribute bike. 
I bought a 2000 Yamaha YZ250 off my local Craigslist, blown up for $500 and decided to build the McGrath tribute bike I always wanted when I was in High School, but could never afford it. I call it a "tribute" not a replica because it's not an exact replica and I use some cheap parts in place of more expensive parts. I tore the bike completely down to every last nut and bolt. I rebuilt the engine, suspension and painted everything myself. Once it was complete I rode (and still ride) the heck out of it.
The before picture of the YZ250 that Chris bought for $500.
The bike has the same Pro Circuit exhaust that I bought it with, I just did the freezer trick to pop all the dents out and then buffed the heck out off it. I shortened the silencer to a shorty. It has Acerbis plastics, Renthal bars and grips, Bridgestone tires, a 1998 airbox, an eBay seat cover and the rest of the bike is just cleaned up OEM. Fusion Graphix out of Washington made all the graphics for the bike.
Nothing like watching Supercross in the living room.

Please keep those submissions coming. If you would like your bike to be featured in the "Two-Stroke Spotlight," please email me at [email protected]. All I ask is that you give a breakdown of your bike and a detailed description of the build. Please also send a few photos of your steed. By submitting your bike for the "Two-Stroke Spotlight," you agree to release all ownership rights to the images and copy to MXA. 
MXA GEAR GUIDE | FLY RACING LITE GEAR
Helmet: Fly Racing Formula CC Primary–$449.95
Goggle: Fly Racing Zone Pro–$64.95
Jersey: Fly Racing Lite –$49.95
Pant: Fly Racing Lite–$179.95
Gloves: Fly Racing Pro Lite–$29.95
Boots: Fly Racing FR5–$249.95
CONTACT:  www.flyracing .com
GO HELP A FELLOW RIDER IN NEED
A great guy going through a rough spot in life. Please share if you can. 
2021 INSIDE THE PRO BIKES | SHANE MCELRATH MOTOCONCEPTS HONDA CRF450
STAR YAMAHA DAYTONA PREP | PHOTOS BY TRAVIS FANT
The Star Racing team has an all-new training facility in Georgia. This offers the team the East Coast dirt and weather for training. The factory KTM and Husky riders have been training with Aldon Baker in Florida like this for a while now. Here are shots from MXA's own Travis Fant getting ready for the Daytona Supercross.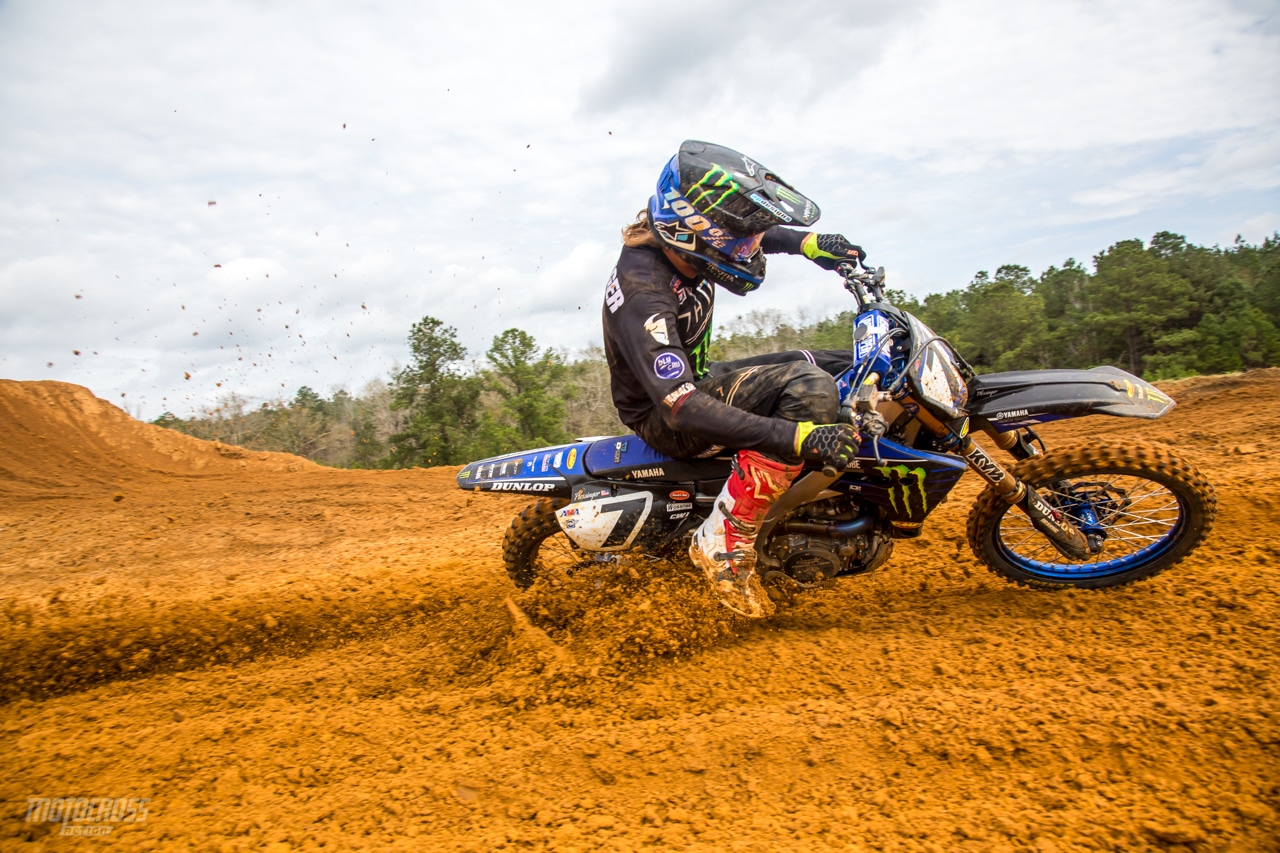 Aaron Plessinger. 
Dylan Ferrandis. 
Malcolm Stewart. 

Plessinger charging through the whoops.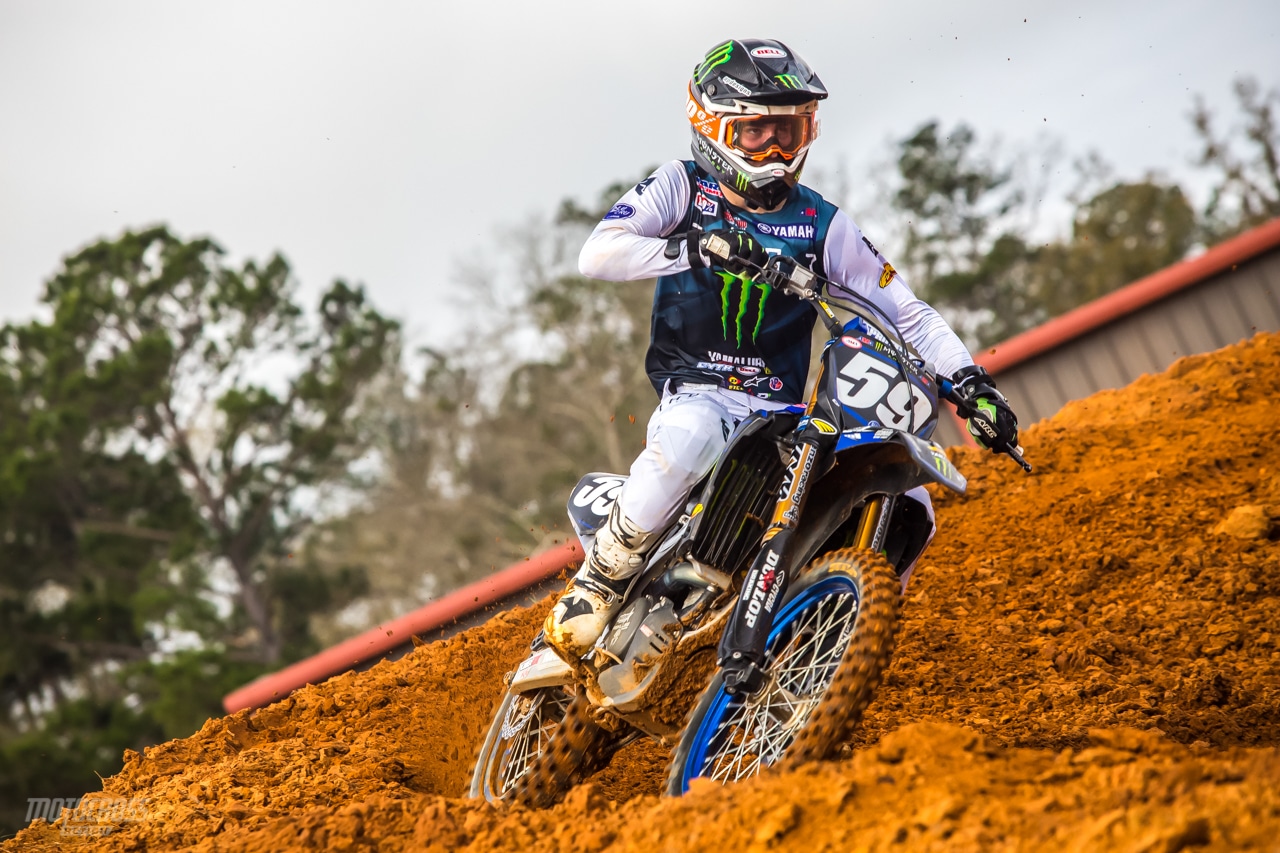 Jarrett Frye. 
Justin Cooper. 
Nate Thrasher. 
Dylan Ferrandis. 
Malcolm Stewart. 
THE YAMAHA YZ250 THROUGH THE YEARS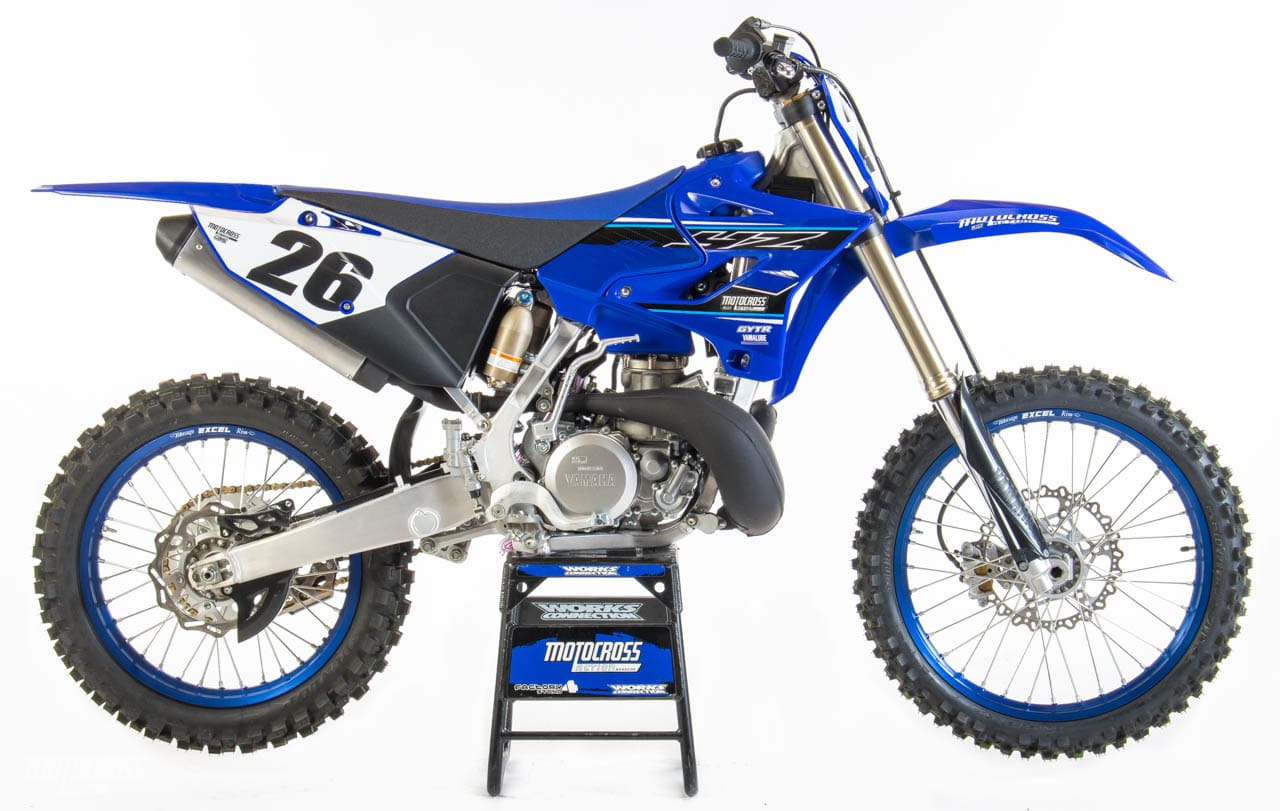 2021
2020.
2019.
2018.
2017.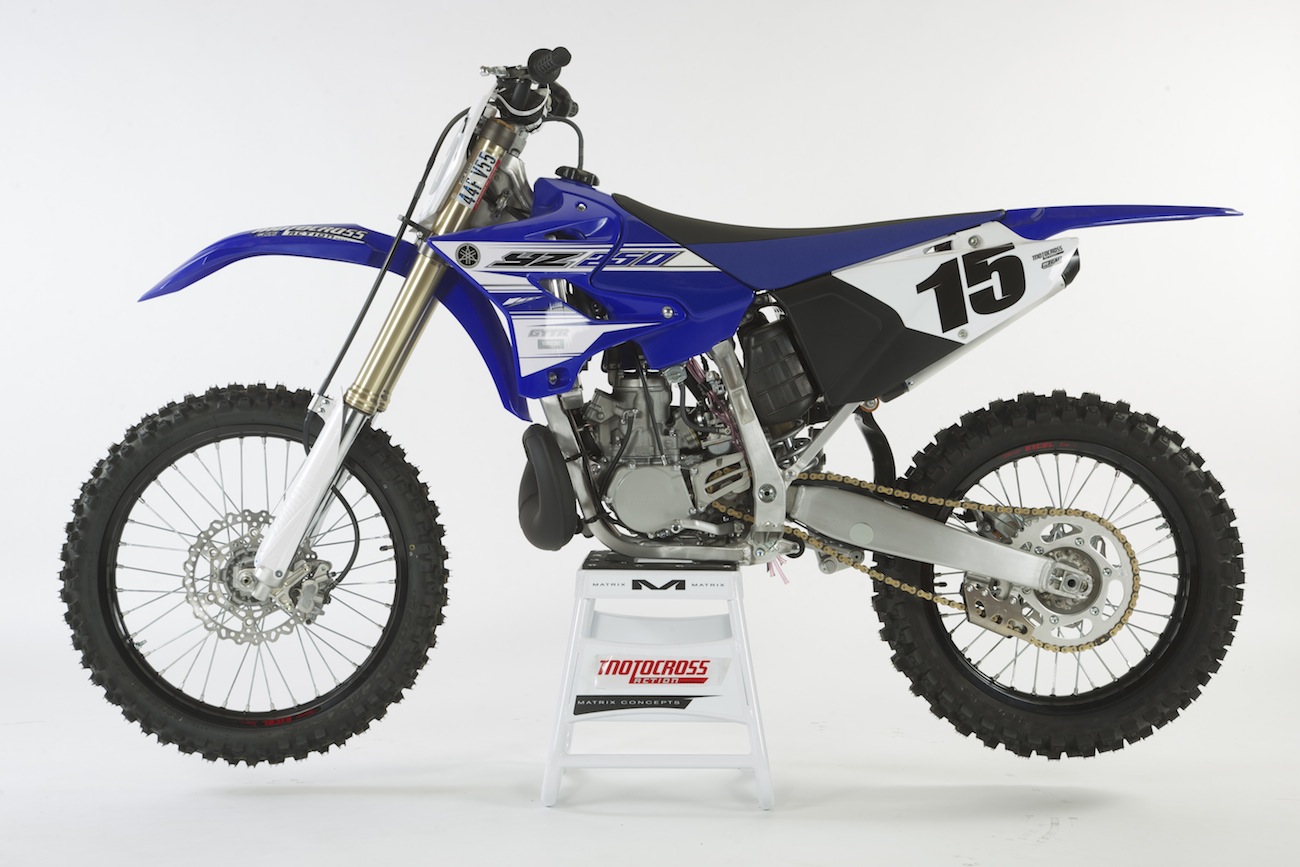 2016.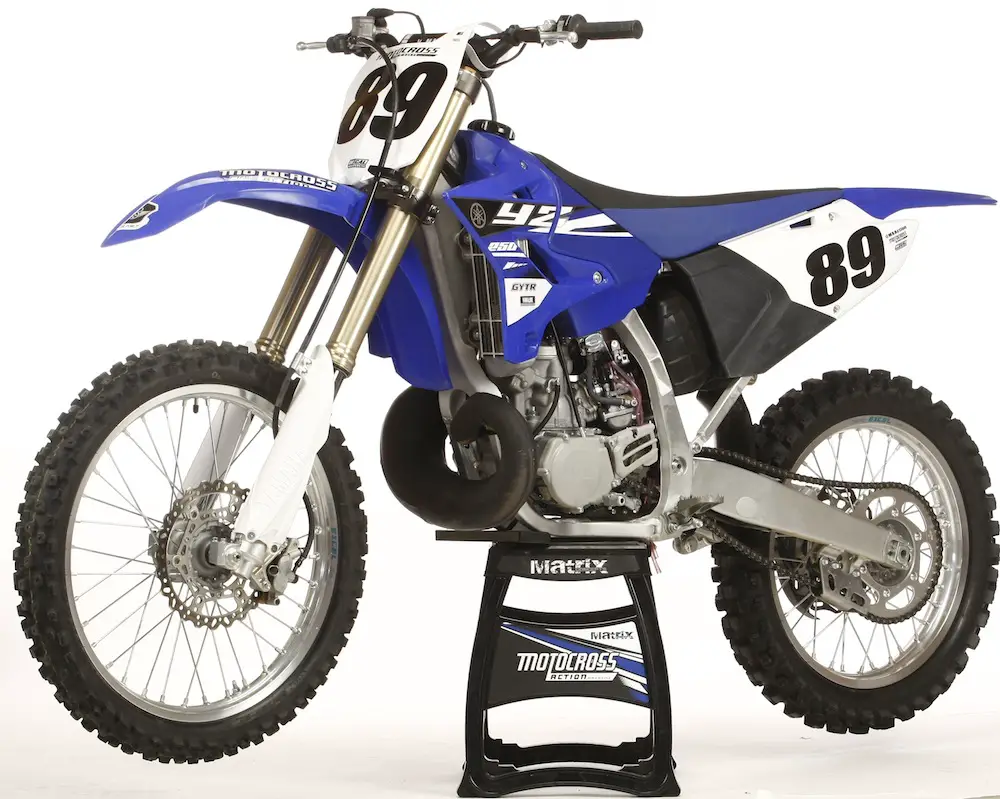 2015.
2014. 
2012.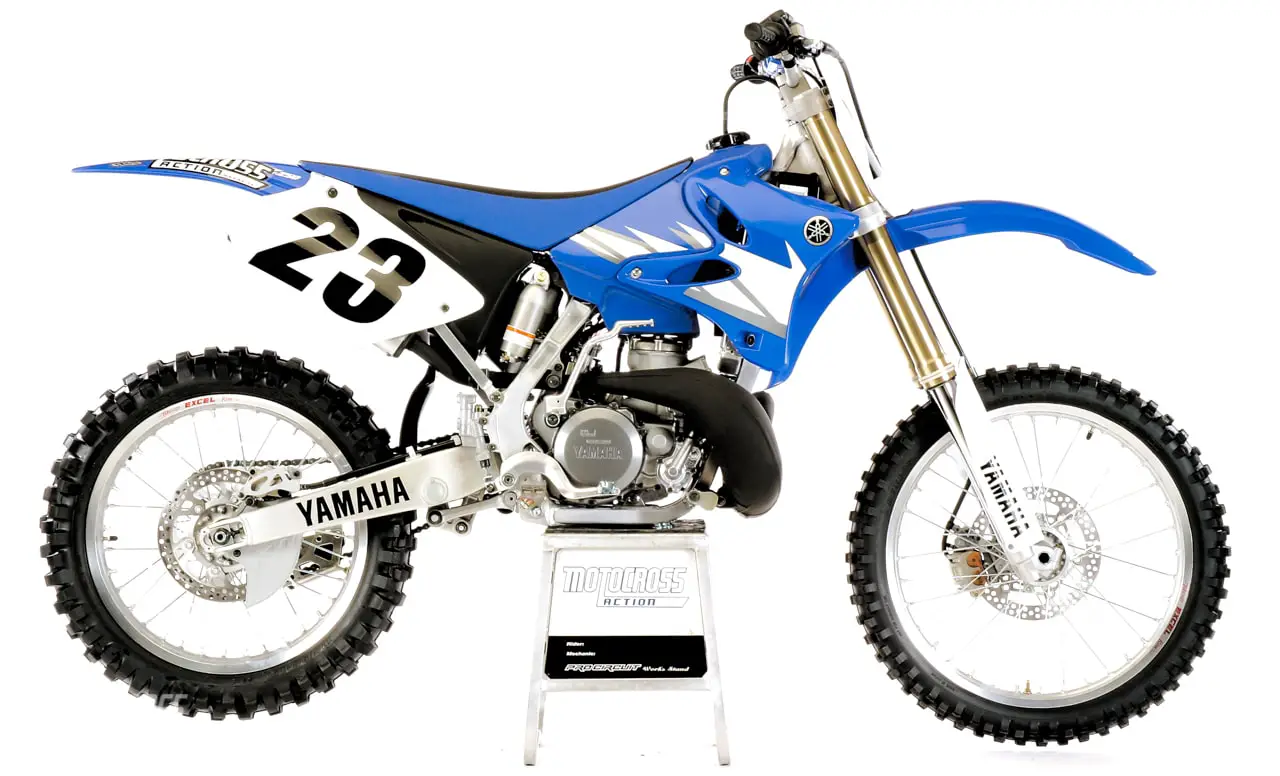 2005. 
2004.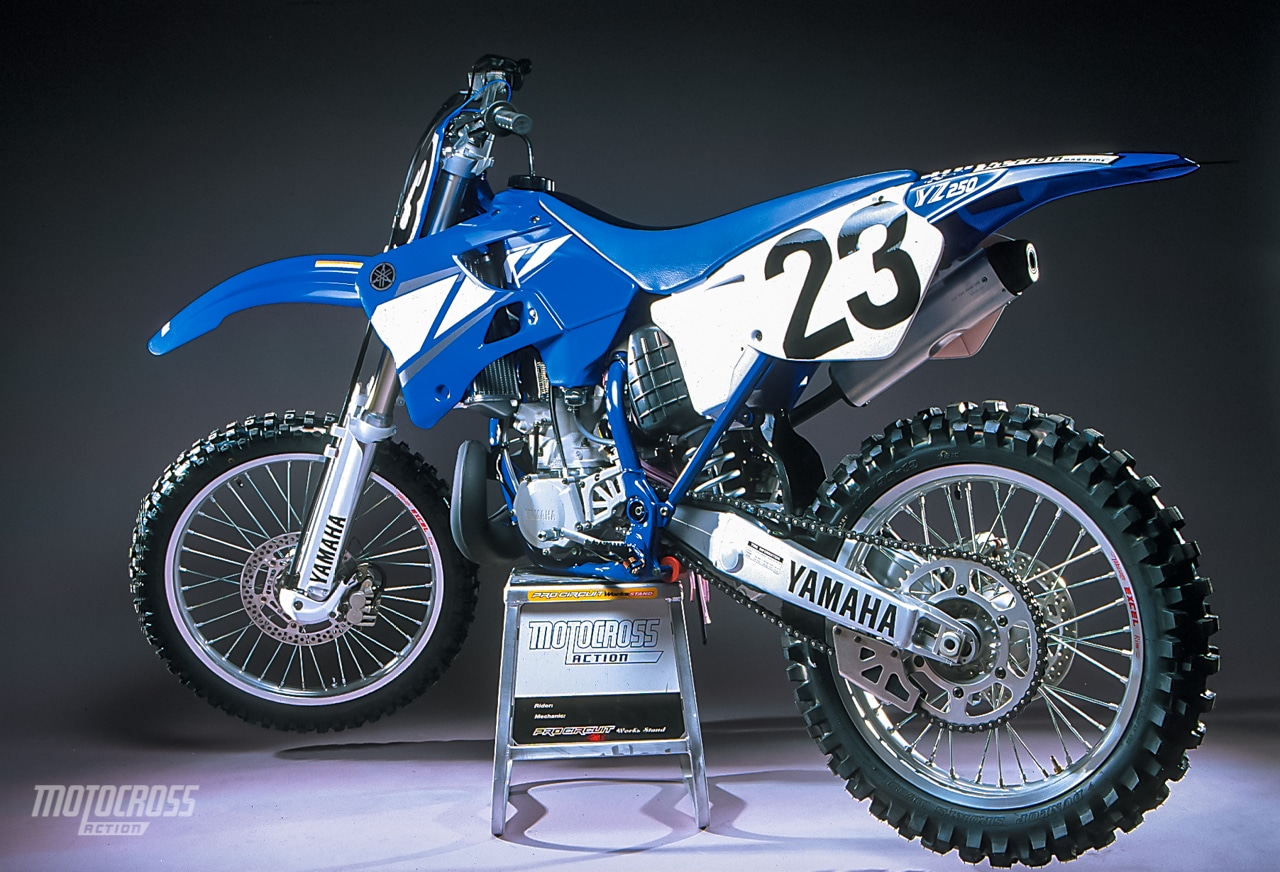 2001.
2000. 
1995.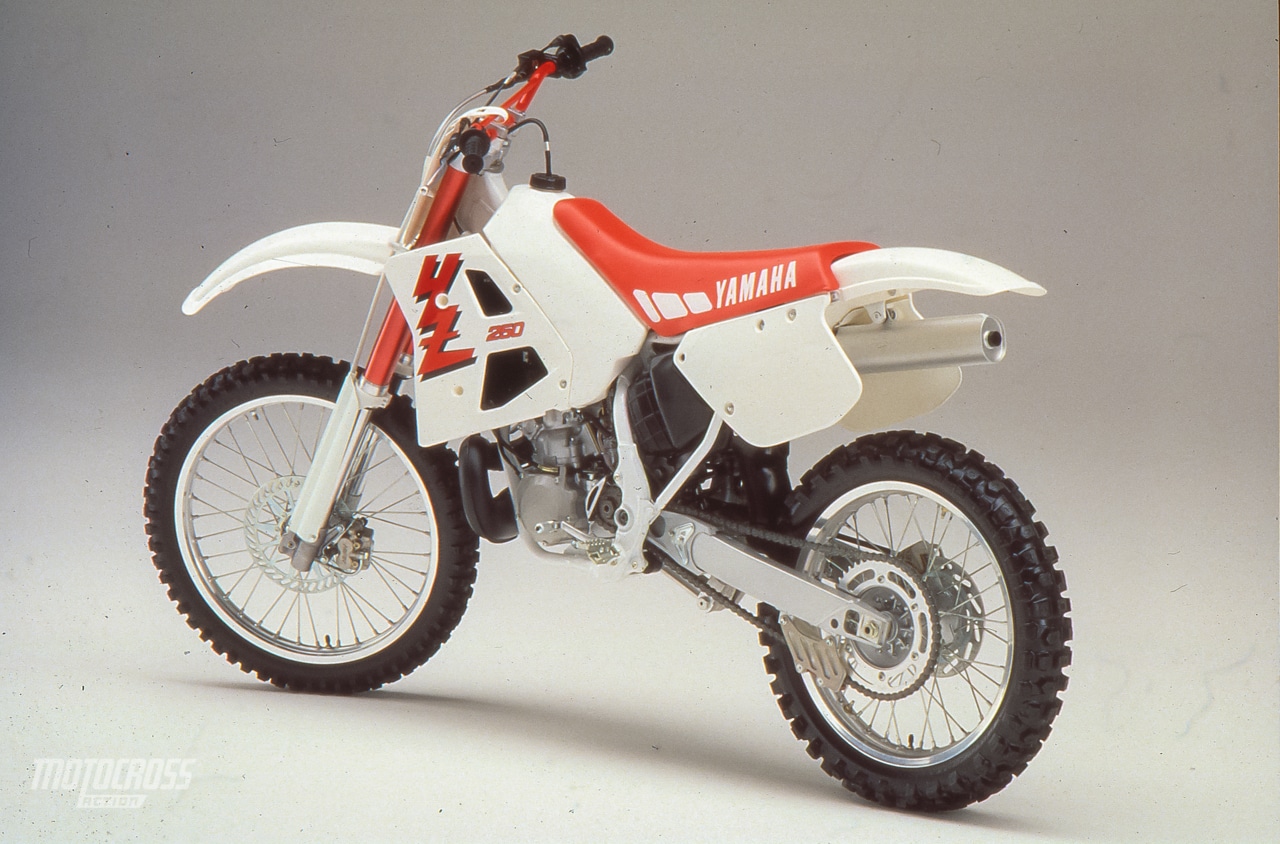 1990.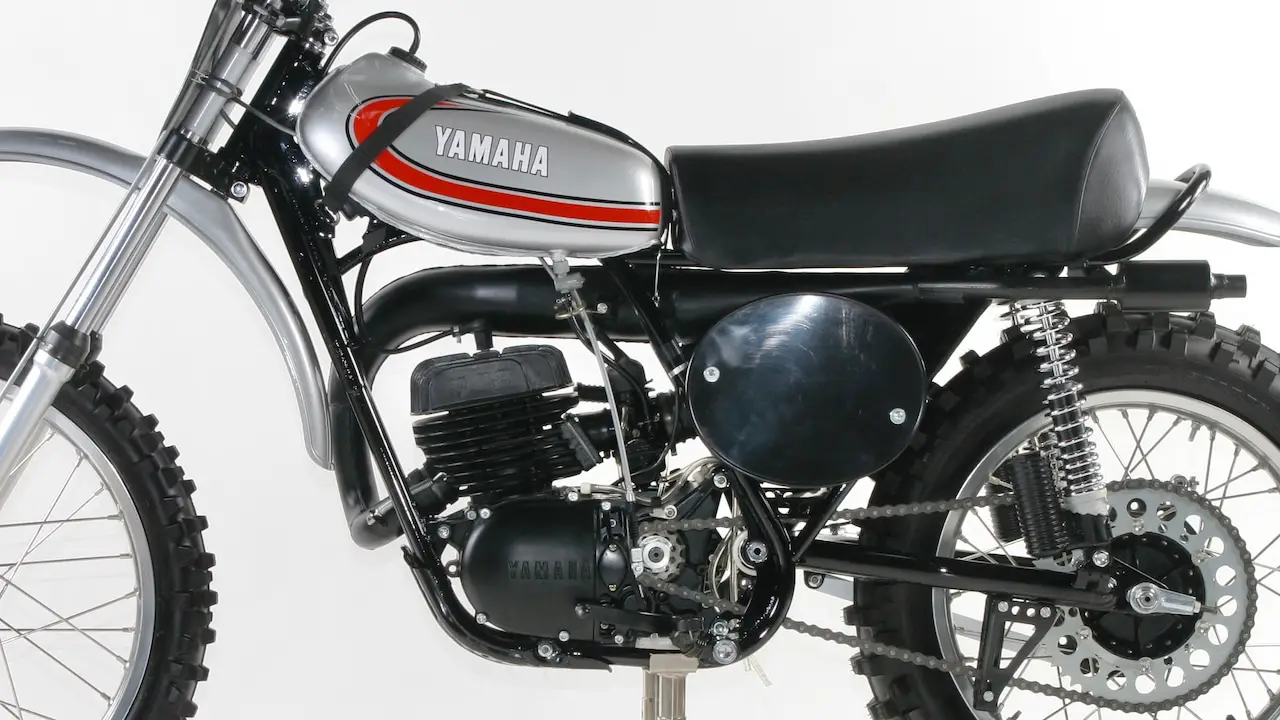 1974.
MOTO | TRIVIA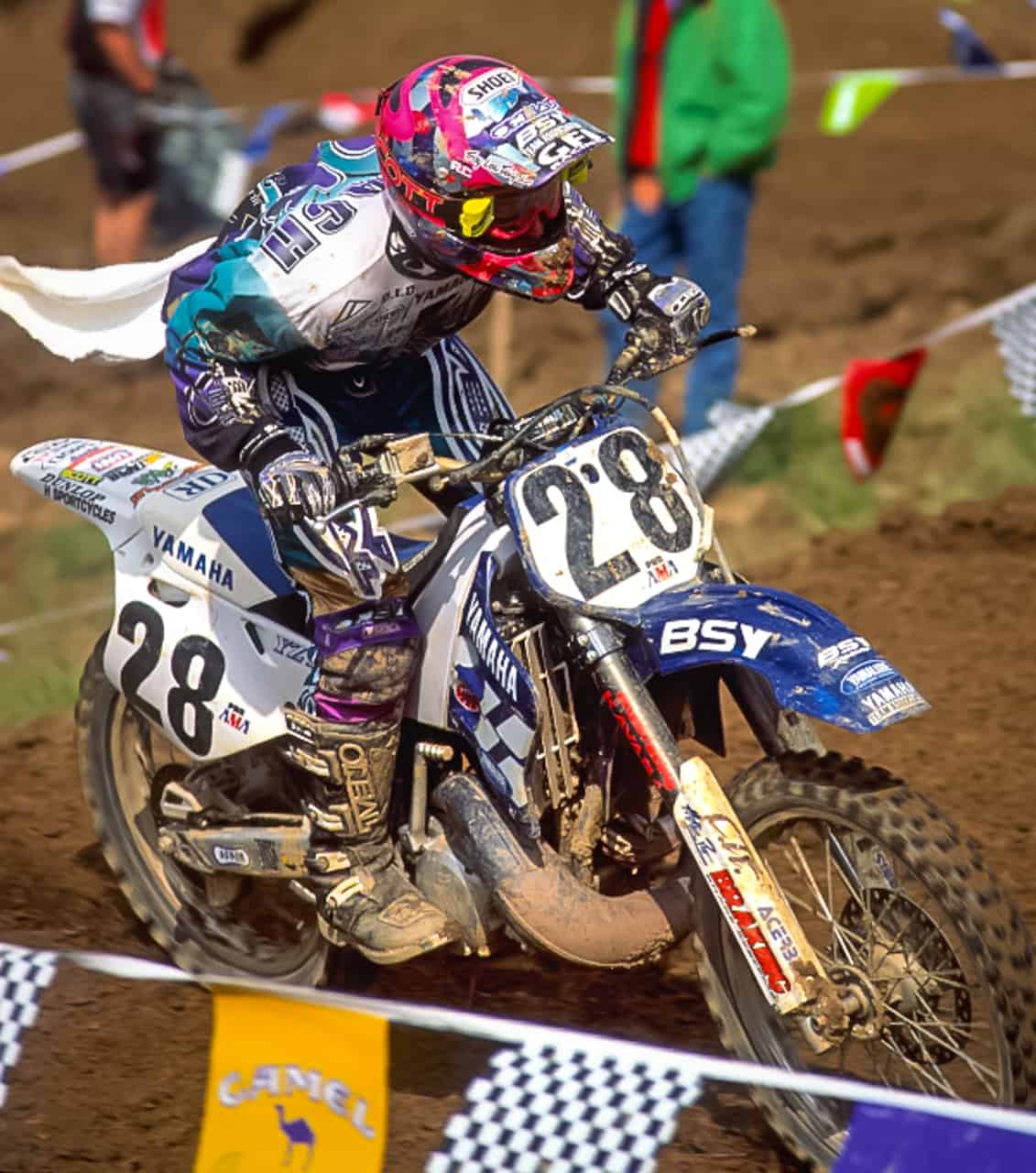 Name the rider. Answer at bottom of the page.
LEATT | HERITAGE EPISODE 2
MXA YOUTUBE CHANNEL | HIT THAT SUBSCRIBE BUTTON
The MXA wrecking crew is everything moto related. Check out our MXA YouTube channel for bike reviews, Supercross coverage, rider interviews and much more. And don't forget to hit that subscribe button.
PHOTOS FROM THE MOTO CAR FIGHT CLUB RACE | photos by Ben Bridges
Jeremy McGrath and Chad Reed. 
Ricky Carmichael. 
Brian Deegan.

Jeremy McGrath went on to win the event. 
JOIN MXA'S FLIPBOARD PAGE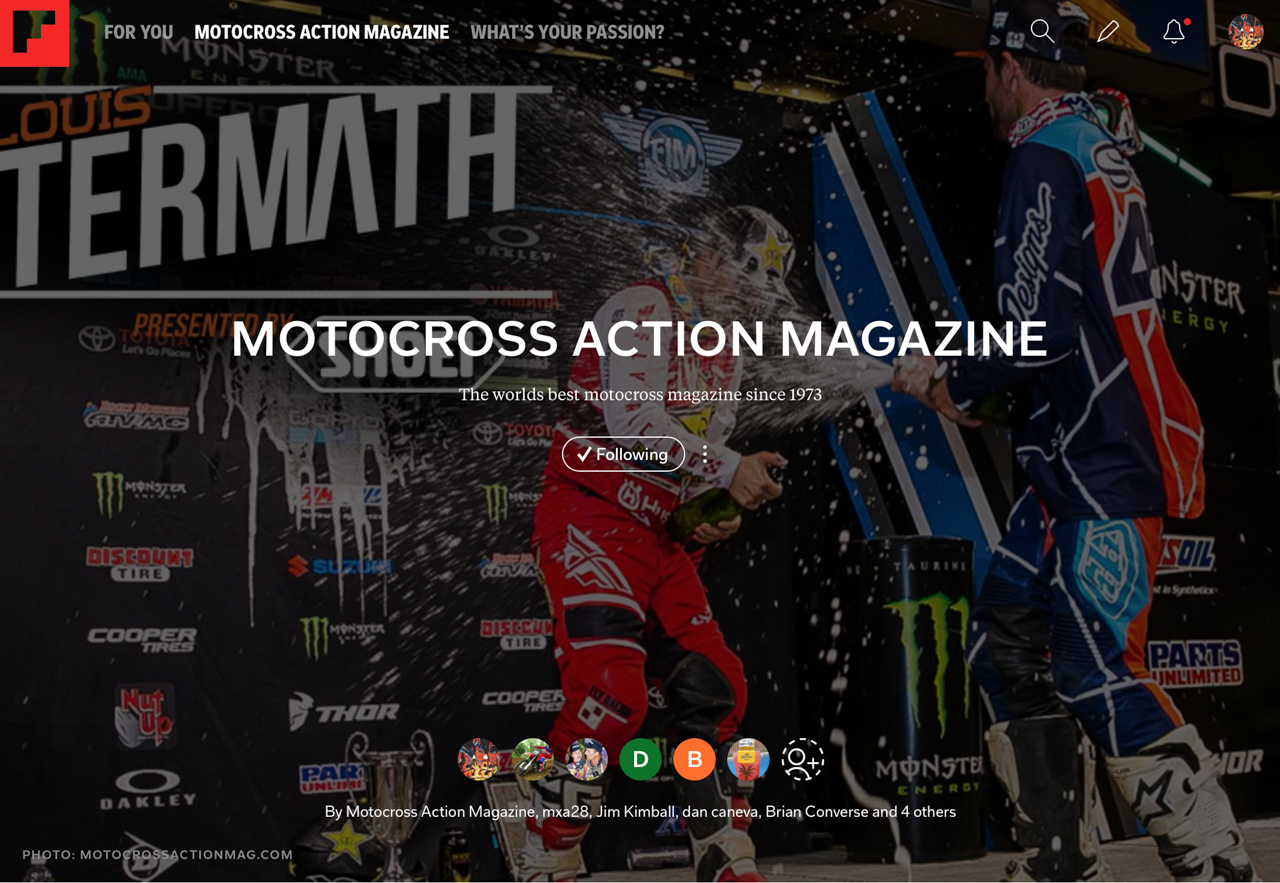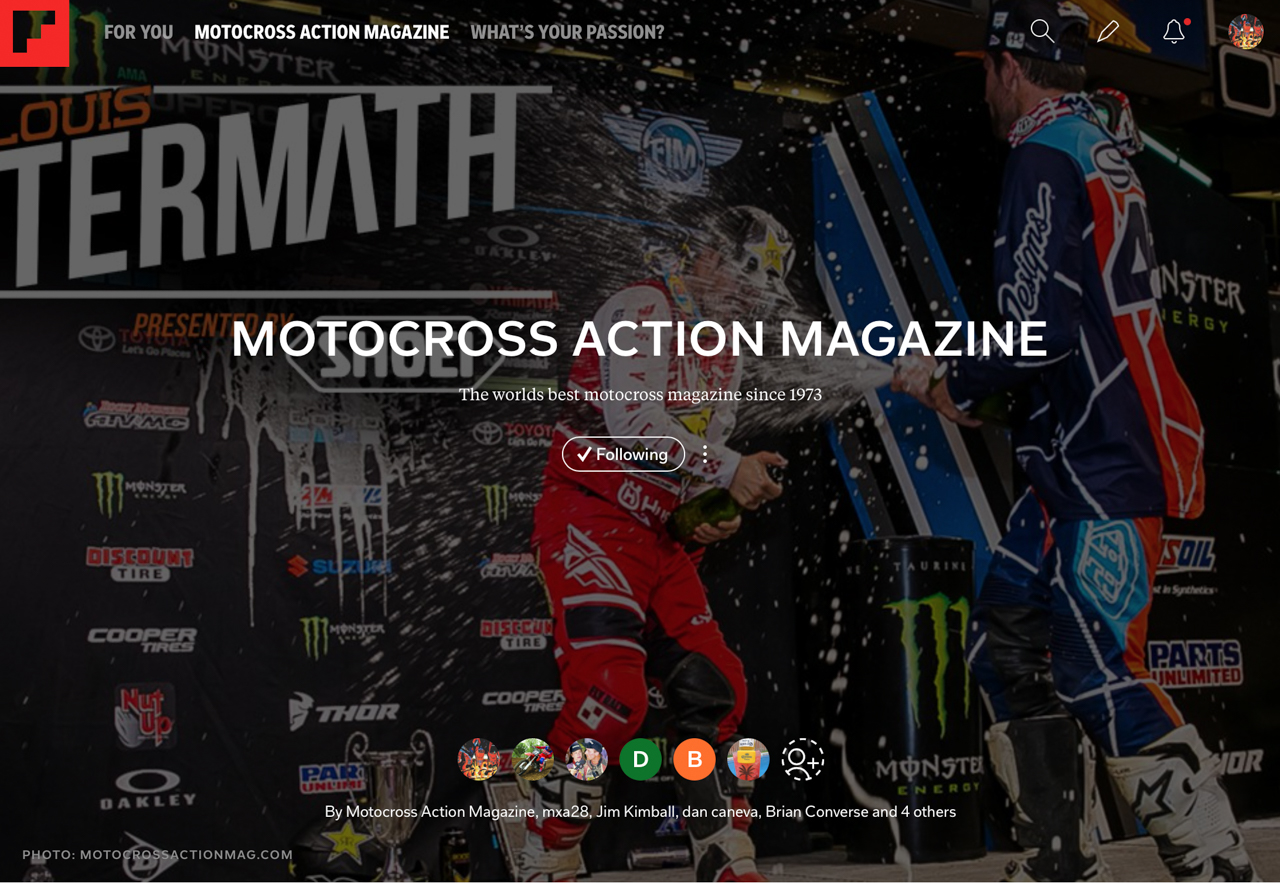 If you use Flipboard make sure to subscribe to the Motocross Action page for all the updates on our website. Click HERE to check out the page.

SOMETHING YOU DON'T SEE EVERY DAY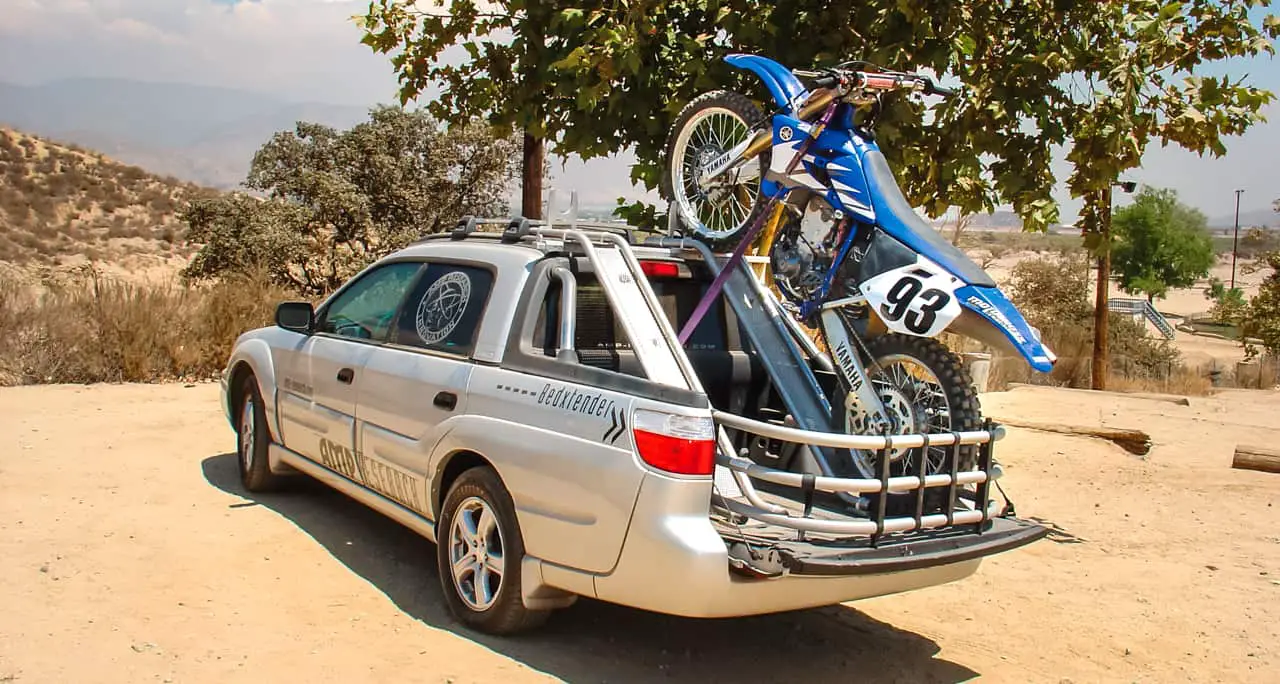 Is it a truck or a car? This is a Subaru Baja that was made to haul dirt bikes thanks to special ramps designed to carry bikes in the mini bed. Would you drive it? Can you guess who built it? Answer at the bottom of the page.
KTM, HONDA & YAMAHA AGREE TO CREATE UNIVERSAL BATTERIES FOR ELECTRIC MOTORCYCLES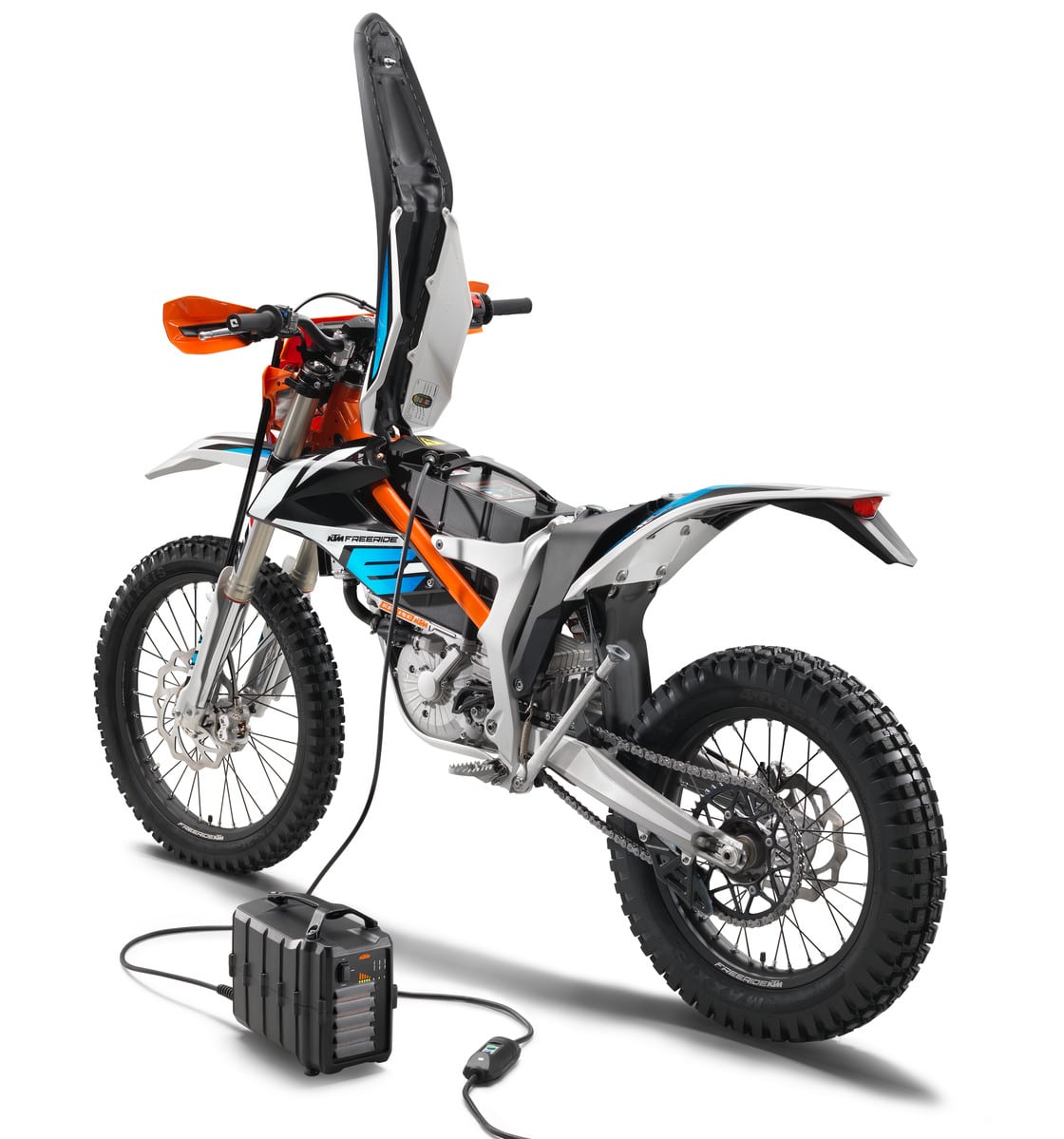 On the morning of March 1st, 2021, KTM, Yamaha, Honda and Piaggio have announced that they've each signed a letter of intent to set up a Swappable Battery Consortium for motorcycles and light electric vehicles. What does Consortium mean? Good question. The definition of a consortium is "an association of two or more individuals, companies, organizations or governments with the objective of participating in a common activity or pooling their resources for achieving a common goal."  In this partnership, KTM, Yamaha, Honda and Piaggio are looking to develop a standardized swappable battery system that could be used across the board on KTM, Honda, Yamaha and Piaggio motorcycles.
In the context of electric motors being used in motocross, a universal battery system seems like the only real solution to fair racing at the moment. It would be difficult to monitor and regulate electric motors in racing without an official racing spec motor.
We here at MXA are two-stroke and four-stroke riders to our core and aren't wishing for electric motors to replace combustion engines. In fact, we often wish we could all go back to racing two-strokes full time. Still, we're interested in what the manufacturers are up to, and, when given the chance, we'll put the electric bikes through the rigorous MXA testing protocols.
---
KTM Press Release: "Mattighofen, March 1, 2021 – KTM AG announces today that the company has signed a Letter of Intent with Honda Motor Co., Ltd, Yamaha Motor Co., Ltd and Piaggio & C SpA to set up a Swappable Batteries Consortium for Motorcycles and Light Electric Vehicles.
In the context of the Paris Climate Agreement and the development of electromobility, the founding members of the consortium believe that the availability of a standardized swappable battery system would both promote the widespread use of light electric vehicles and contribute to a more sustainable life-cycle management of batteries used in the transport sector.
Also, by extending the range, shortening the charging time and lowering vehicle and infrastructure costs, the manufacturers will try to answer to customers' main concerns regarding the future of electromobility."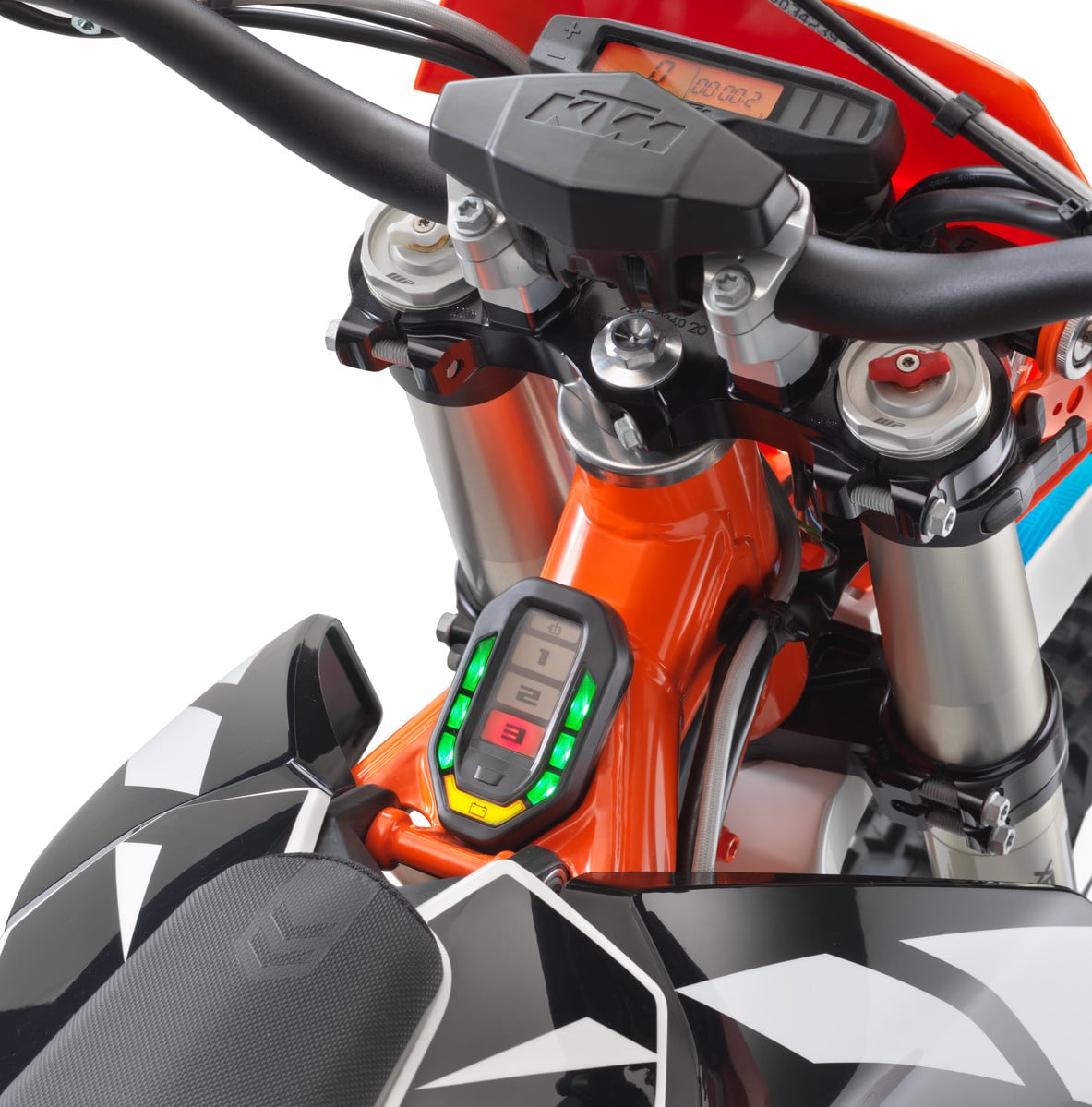 Pictured is the KTM Freeride-E XC. This is not using the future battery but shows that KTM is very much capable of developing Electric motorcycles and hopes to further advance the project by working together with Honda, Yamaha, Piaggio, and the other KTM-owned manufacturers (Husqvarna/GasGas) to develop bikes using a universal battery system.
"The aim of the Consortium will, therefore, be to define the standardized technical specifications of the swappable battery system for vehicles belonging to the L-category: mopeds, motorcycles, tricycles and quadricycles. By working closely with interested stakeholders and National, European and International standardization bodies, the founding members of the Consortium will be involved in the creation of international technical standards.
The Consortium will start its activity in May 2021. The four founding members encourage all interested stakeholders to join the cooperation to enrich the consortium's expertise."
Definition of Consortium: "A consortium is an association of two or more individuals, companies, organizations or governments with the objective of participating in a common activity or pooling their resources for achieving a common goal."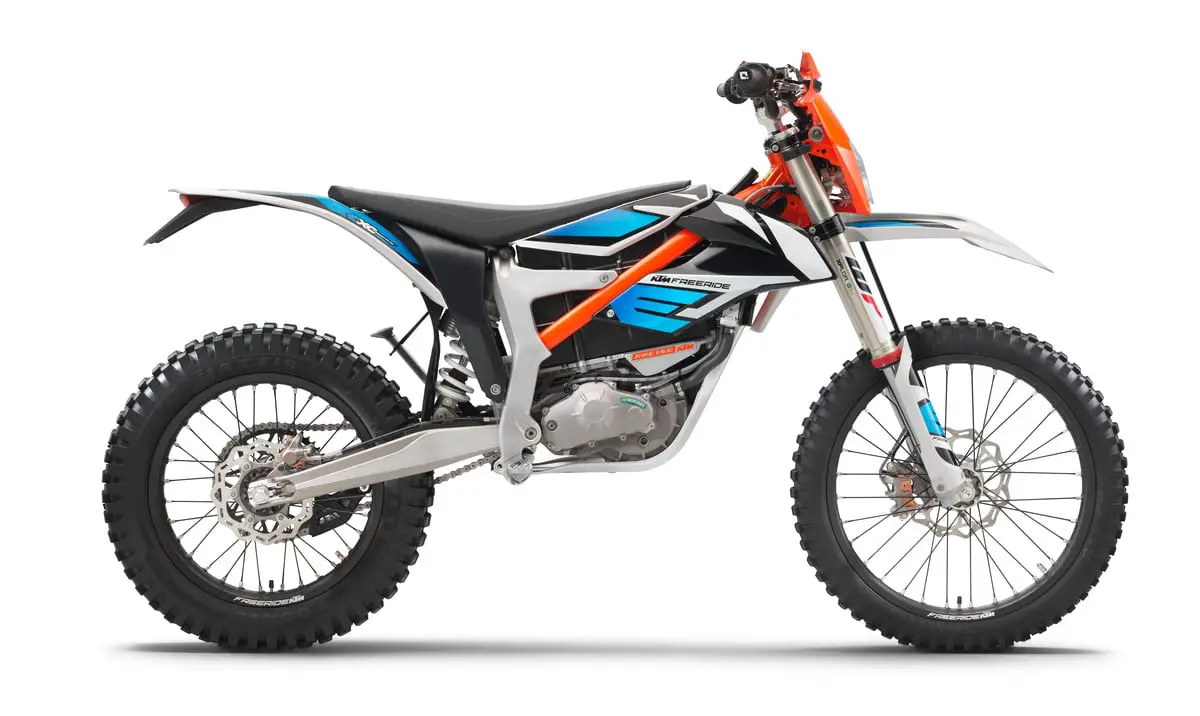 With more electric motorcycles in the market, we can expect more competition which would inevitably lead to more research and development on electric motorcycles. 
Stefan Pierer, KTM AG CEO: "Sustainability is one of the key drivers to the future of mobility and electrification will play a major role in achieving this goal. For powered two-wheelers the constraints of electric drivetrains regarding range, charging time and initial cost are still evident. To overcome these challenges and provide a better customer experience, a swappable battery system based on international technical standards will become a viable solution. Considering the entire lifecycle, a widespread application of batteries compliant with a common standard will support secondary use as well as circular economy. We are glad to be part of the Consortium as we strive towards our goals in the e-mobility sector."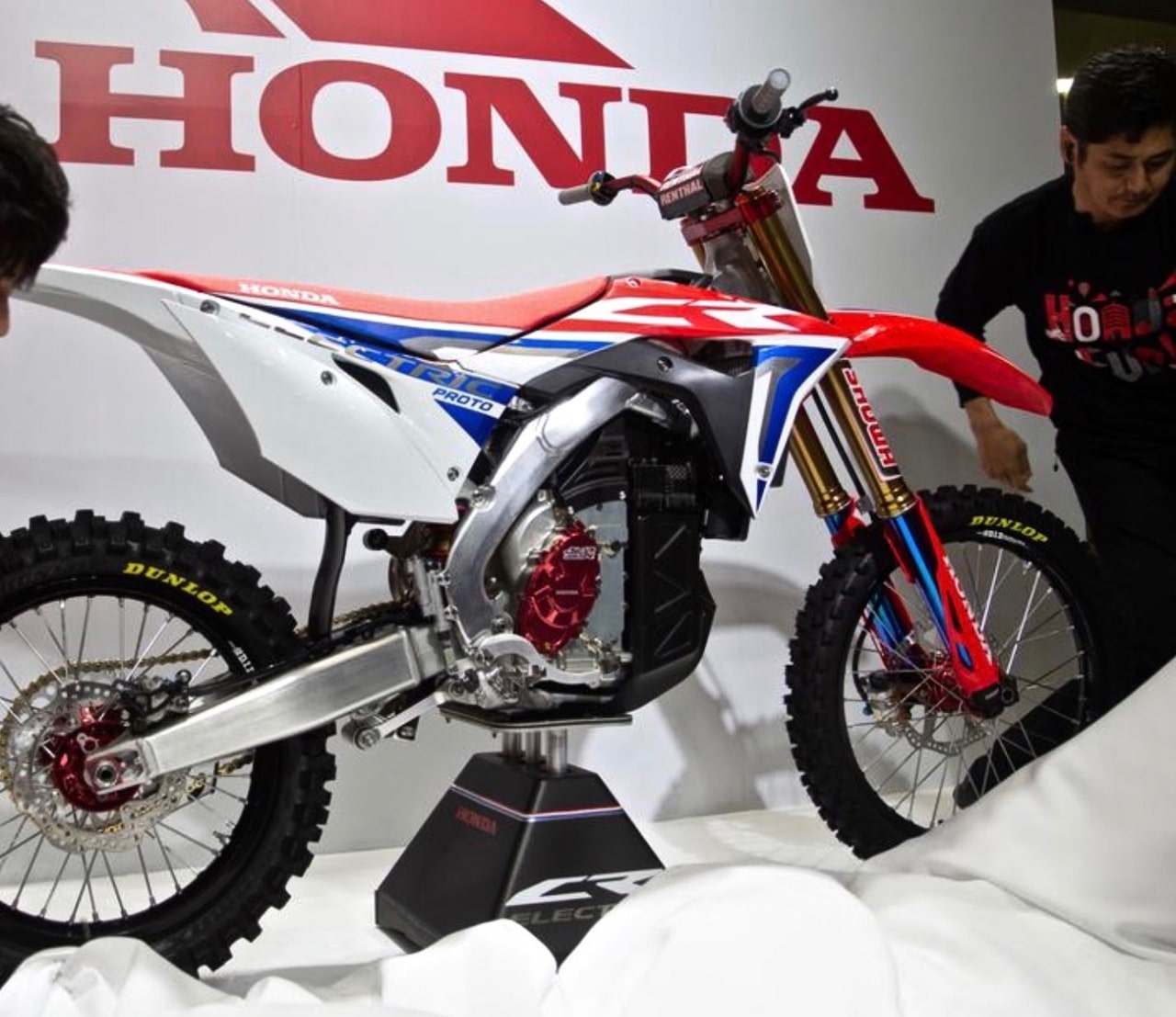 Honda's prototype CR-E electric bike.
Yamaha's Chief General Manager of Motorcycle Business Operations, Takuya Kinoshita stated: "I believe the creation of this Consortium holds great significance not just for Europe but the world as we move towards establishing standards for swappable batteries for light electric vehicles. I'm confident that through work like this, the technical specs and standards, that currently differ by regional characteristics or the state of the industry in different markets will be unified, and, in the future, will help lead towards maximizing the merits of electric power for customers on a global level."
With more climate agreements shaping the future of motorsports, will we see more companies take a jab at electric motorcycles? Here's the Honda CR-E in action.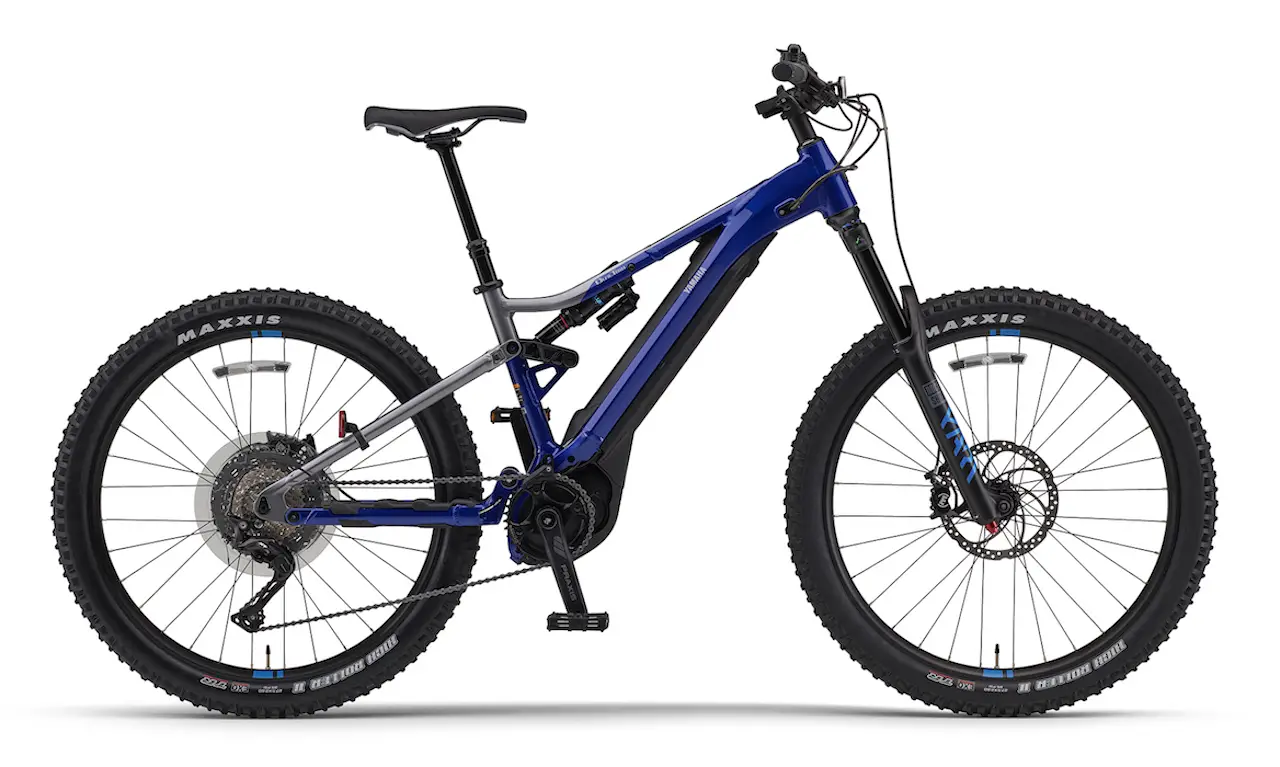 We haven't seen any pictures of an electric motocross bike from Yamaha, but they do have an electric-assist mountain bike line. Here's the Yamaha YDX-MORO Pro bike. It's available for $5499 and YamahaBicycles.com.
CLASSIC MXA PHOTO

Ryan Villopoto at Glen Helen after winning his first 250 outdoor National title in 2006.
---
Moto Trivia answer: Doug Dubach.
Something you don't see every day answer: Jody Weisel.