18TH ANNUAL REM OCTOBERCROSS THIS SATURDAY AT GLEN HELEN: THE "WORLD VET" WARM-UP RACE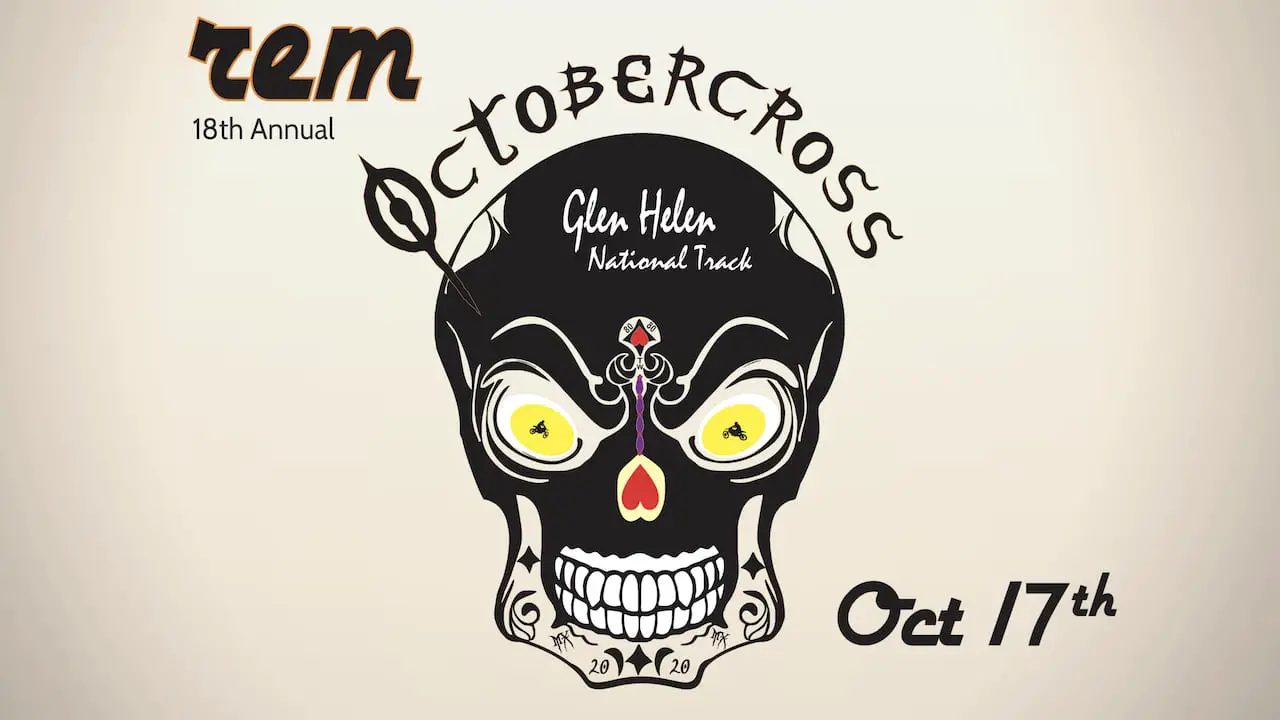 The REM Octobercross is typically the opening salvo of the World Vet Motocross Championship. The REM Octobercross is a chance for all the powers that be to come together to get in a test race before the November 6-8 World Vet Championship comes to town. It gets a big turnout, has interesting trophies and offers a chance to taste Glen Helen's version of "fun." If you are planning on racing the World Vet, or just looking for a place to race this Saturday, this is the race you should be at.
A PHOTO ESSAY OF WHO WAS AT LAST YEAR'S
REM OCTOBERCROSS
Last year's Octobercross trophy were cool. We haven't seen this year's trophies yet. Photo: REM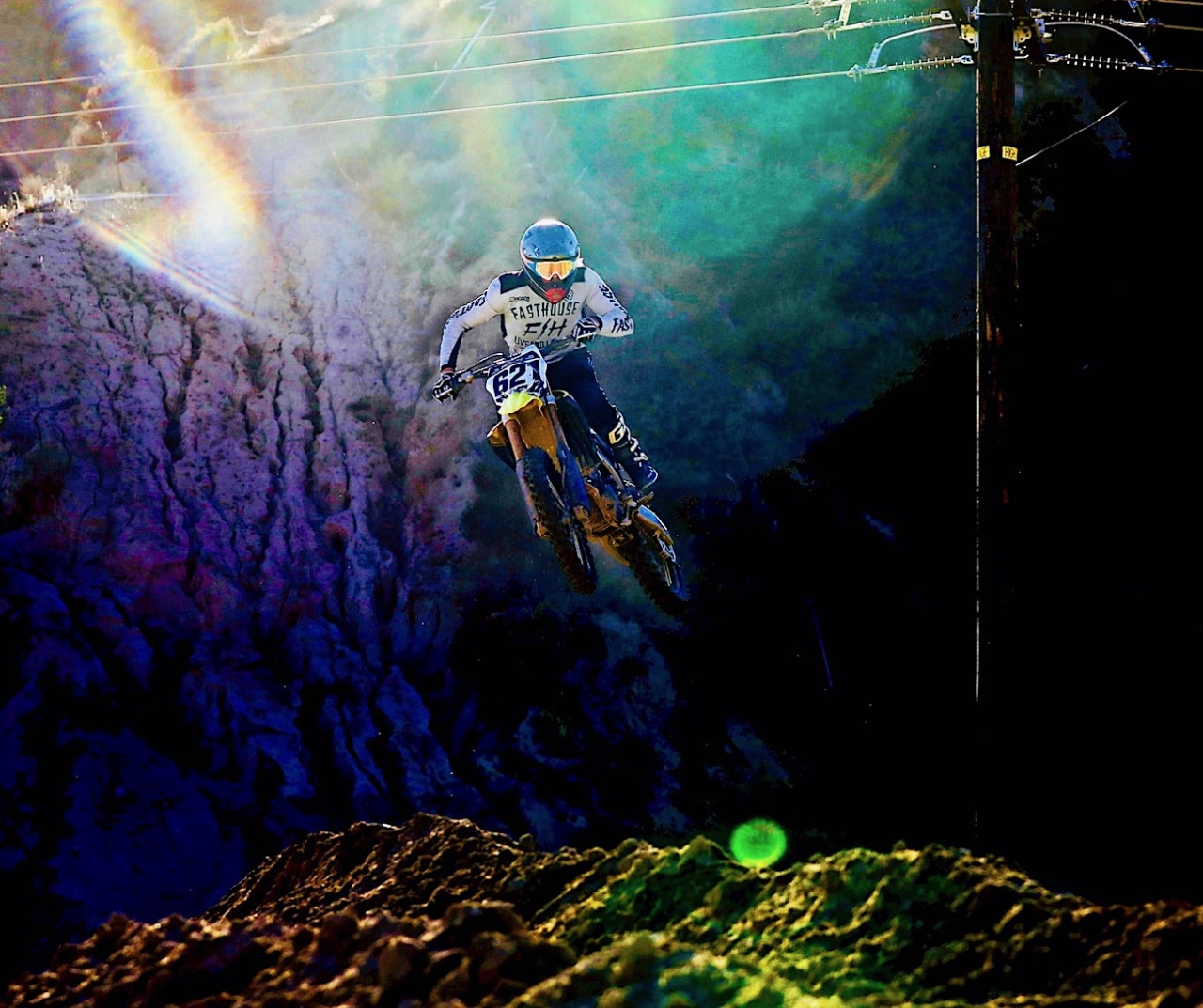 In the art world this photo of R.J. Wagemen racing to second overall in the Open Pro class at the 2019 Octobercross would be called "Chiaroscuro." Whatever you call it, it is a beautiful photo.  Photo: Debbi Tamietti
Trevor's first moto win was aided by a good start, but his second moto win required him to pass the top four guys to take the overall. Photo: Dan Alamangos
MXA's Josh Mosiman (96) fell in the first 450 Pro moto. He got up in 19th place and passed 14 riders to get to 5th at the flag. After taking over the lead from MXA teammate Dennis Stapleton in moto two, he battled with Trevor Stewart for the win. Josh's 5-2 gave him third overall, a piece of the purse and one of those cool Octobercross trophies. Photo: Debbi Tamietti
This section of hillside had never been used as part of the track before. MXA's Dennis Stapleton (84) can attest to how rough it got. Dennis was 6th overall in the Pro class and won the Vet Pro class with a 1-1. Photo: Debbi Tamietti
Kurt Nicoll (2) won the Over-40 Pro class last year in front of Joe Oehloff. Kurt is the current Over-50 World Vet Champion (at least for the next couple weeks). Photo: Debbi Tamietti
Pete Murray won the "Over-50 125 Pro" class at last week's World Two-Stroke Championship and the $1000 first prize. Benefactor Pasha Afshar is going to host an "Over-40 125 Pro" class and an "Over-50 125 Pro" class at the World Vet Championship. You can bet that Pete will be there. Photo: Debbi Tamietti
One of the most dedicated World Vet racer is 1986 Japanese 125 National Champion Isao Ida. He was third at the last year's Octobercross in the Over-50 Expert class. Photo: Dan Alamangos
You can't appreciate how steep Mount St. Helen is until you come down it at speed. Here, Trevor Stewart (75) leads with Jeff Loop (29), Justin Muscutt (X) and Josh Mosiman (96) heading for the three different lines at the bottom. Photo: Dan Alamangos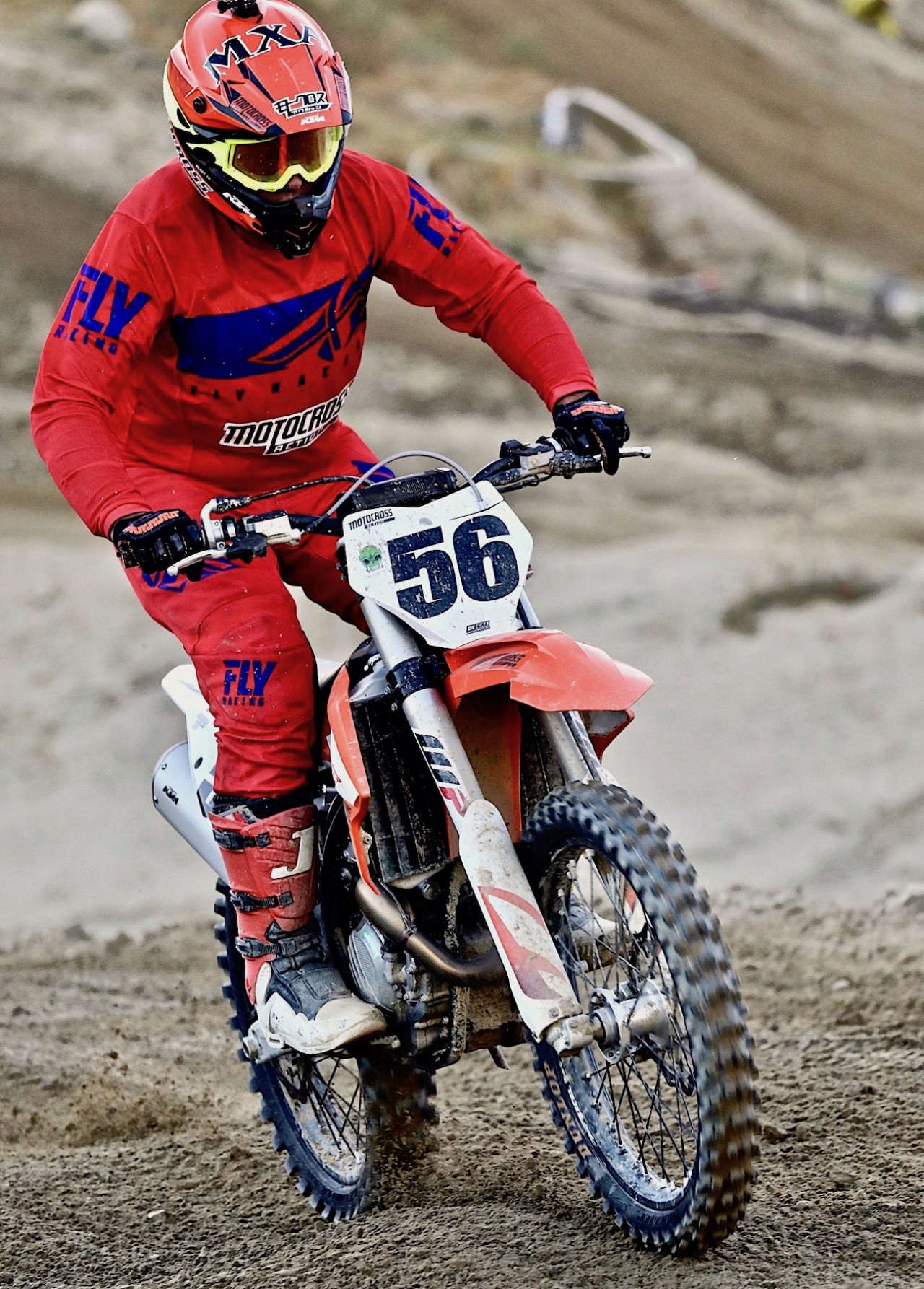 Team Spain's World Cup rider Kim Sunol came to California a week early to get in some practice before the World Vet Championship. He can't make it this years because of the coronavirus quarantine rules. Photo: Debbi Tamietti
Lance Sloane (124) would have been happy to see the white flag, if he could see. Photo: Debbi Tamietti
Glen Helen's Talladega first turn is the most recognizable turn in motocross. It is a 70-mph right-hand bend that is banked at 45-degrees. These are the Over-60 Experts. Photo: Debbi Tamietti
For more information about the REM Roctobercrosss go to www.remsatmx.com or their Facebook page by Clicking Here.