2007 KAWASAKI KX250F INFORMATION
(press release)
Kawasaki's all-new four-stroke KX?250F rose to the top to become one of last years best motocross bikes. For 2007, Kawasaki improves the championship winning KX250F with a host of engine and chassis modifications designed to extend its performance advantage.
Side view of the 2007 KX250FSide view of the 2007 KX250FSide view of the 2007 KX250FSide view of the 2007 KX250FSide view of the 2007 KX250F
Side view of the 2007 KX250F
Refinements to Kawasaki's highly acclaimed KX250F make it an even more potent track weapon. The newest KX250F keeps the outstanding top-end power from last year's bike, but adds a stronger pull from the bottom of its rev range.
The upgraded engine is complimented by a strengthened 5-speed transmission and a revised chassis featuring increased longitudinal rigidity for lighter, quicker steering.
Berm shredding action on the 2007 KX250F
The new KX250F will be available in Kawasaki lime green with new color matched wheel hubs, factory graphics on the number plates and aggressive new styling.
Optional parts for the KX250F include magneto rotors with different inertias, a 12-tooth countershaft sprocket, top mounting clamp for an oversized handlebar, aluminum and steel rear sprockets, solid petal brake rotors for wet races, different springs for the front fork and rear shock, manual decompression lever and cable, and a 20-inch front wheel.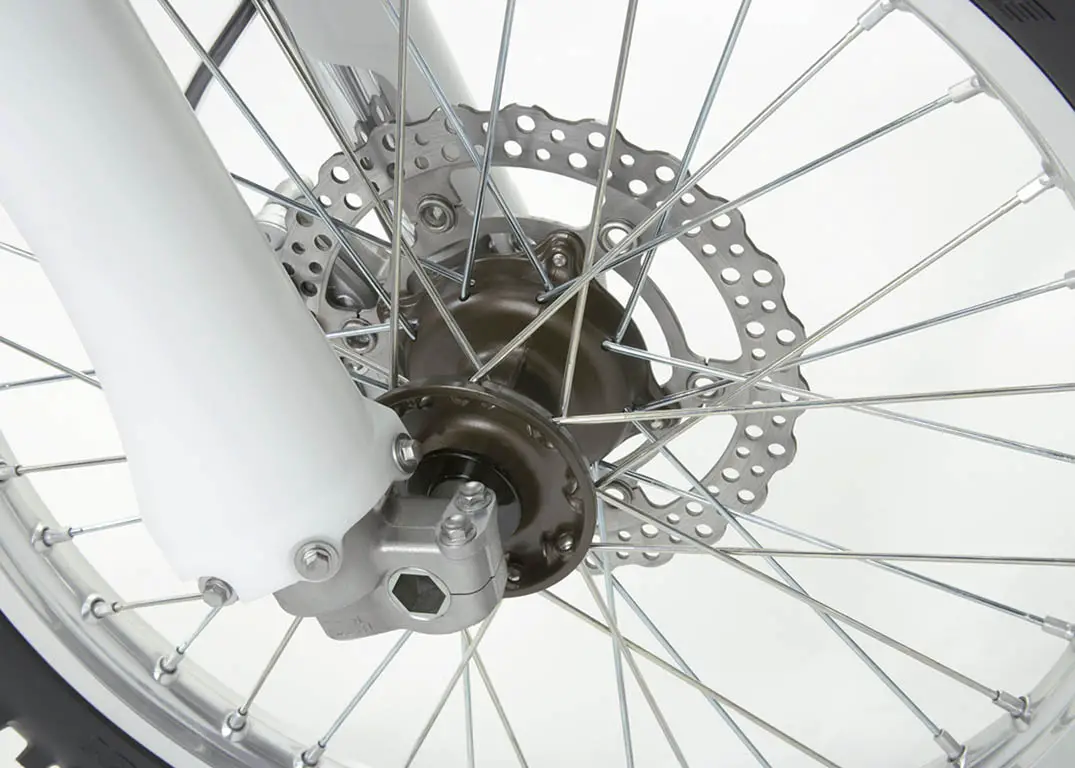 A revised front brake master cylinder
Those who race their KX250F at designated events are eligible to receive support from Team Green?, Kawasaki's amateur racing support program. Each year, Team Green provides regional support vehicles and highly trained technicians at more than 100 events, offering technical information and assistance to those who race Kawasaki products. Kawasaki also offers a comprehensive contingency program for amateur and professional riders who place well at designated events.
Kawasaki Motors Corp., U.S.A. (KMC) markets and distributes Kawasaki motorcycles, ATVs, personal watercraft and utility vehicles through a network of more than 1,500 independent retailers, with an additional 7,700 retailers specializing in power products and general purpose engines. KMC and its affiliates employ nearly 2,400 people in the United States, with 400 of them located at the Irvine, California headquarters.
A new 20mm taller right-side radiator
Kawasaki's tagline, "Let the good times roll.", is recognized worldwide and the brand has become synonymous with powerful, stylish motorcycles for over four decades. Information about Kawasaki's complete line of recreational products and Kawasaki affiliates can be found on the Internet at www.kawasaki.com.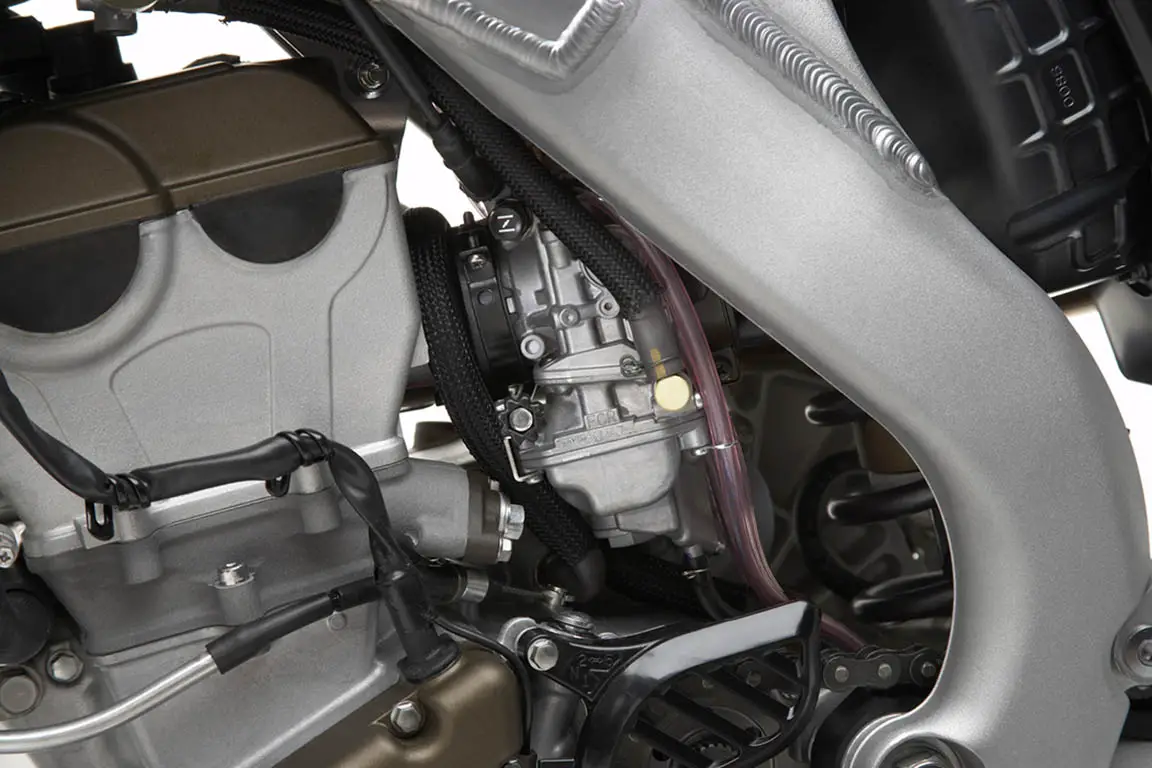 Revised carb tuning to suit engine modifications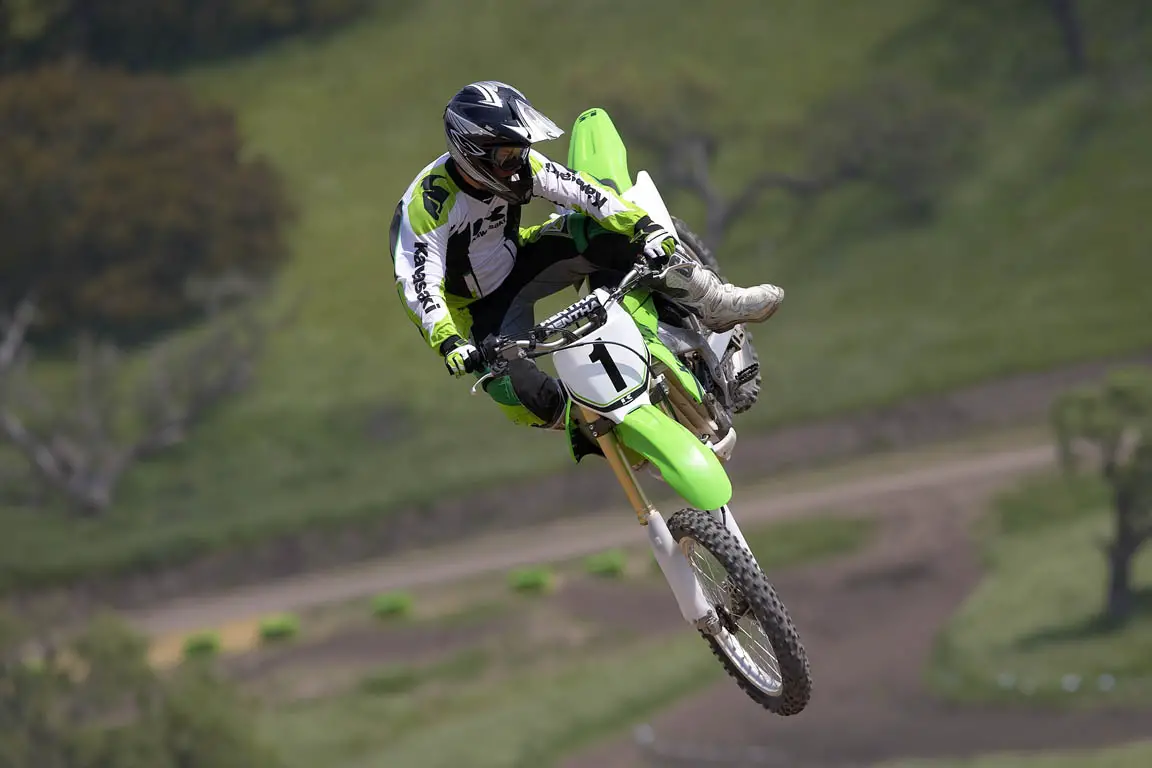 Is last year's 250F of the year still on top- Read a future issue to find out!