2018 GLEN HELEN NATIONAL | TWO-STROKE INVITATIONAL 250 ALL-STARS (UPDATED RESULTS)
This two-stroke wasn't in the two-stroke race, it was entered in the 450 National Pro class. The rider, Chris Alldredge. Chris rode for the 250 Pro Circuit team in 2016 and 2017. He was not the only rider racing a two-stroke in the Pro class, either. The controversial Gared Steinke was also racing a KTM 250SX in the Pro class. They both qualified into the motos by making the top 40. Chris qualified 21st and Gared 34th.

Last week at Hangtown there was the 125cc All-Star race. Glen Helen has a two-stroke race also, although it is not part of the seven-race 125cc All-Star series. Glen Helen's Invitational two-stroke race allowed two-strokes of all displacements (mostly 250 with a smattering of 250s). It was an invitational event, with first priority going to riders who did well in the 2018 MTA World Two-Stroke Championship (which included Robbie Wageman, Darryn Durham, Mike Sleeter, R.J. Wageman, Richard Taylor, Dennis Stapleton, Jeremy McCool. Mike Smith, Brian Begin, Jared Thomas, Billy Lavorci and Christian Gardner), followed by former National Pros and young up-and-comers. We caught the smokers in the pits and on the track. Check out what we found.
This 2007 Kawasaki KX125 of Vincente Castanaeda was covered during the morning mist. Vincente finished 21st.


Mike Sleeter's Bonanza Plumbing 2018 KTM 250SX got the finishing touches before it headed out to the track. Mike was third overall.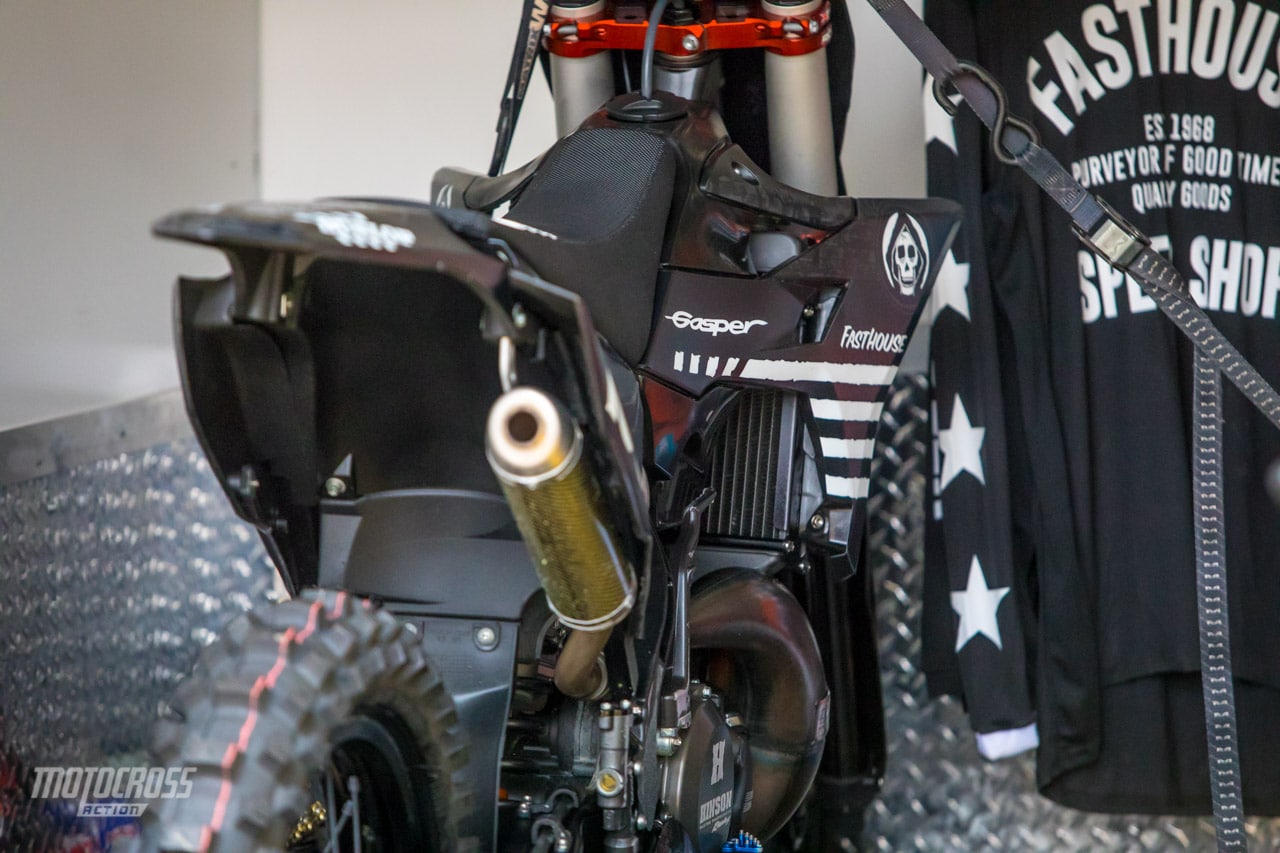 Darryn Durham was still upset about his second place in the World Two-Stroke Championship race in April and came to Glen Helen to get revenge. Unfortunately, he missed the win again on his Yamaha black YZ250 and was scored as 25th after having issues.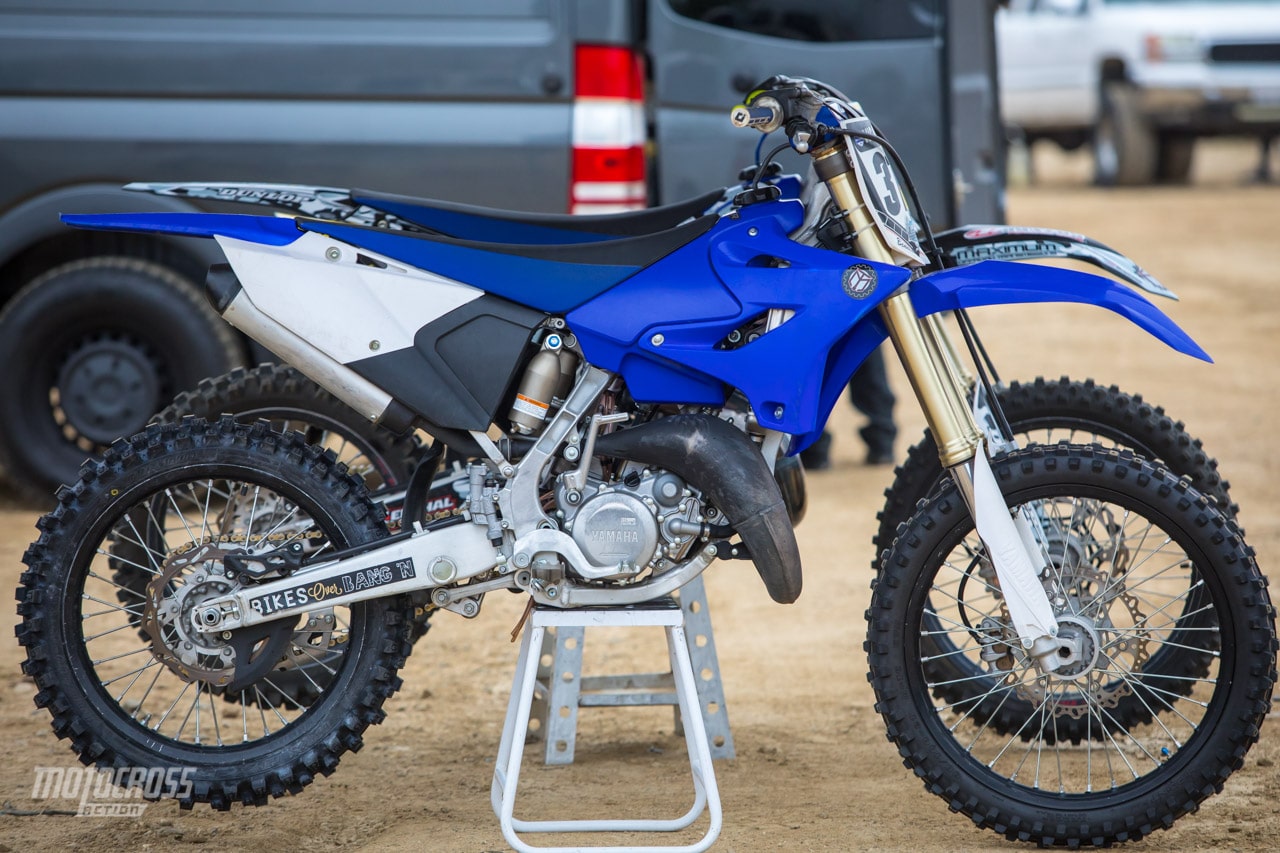 A bone stock Yamaha YZ125 is not the weapon of choice for the Glen Helen's big hills, but it's all about the thrill.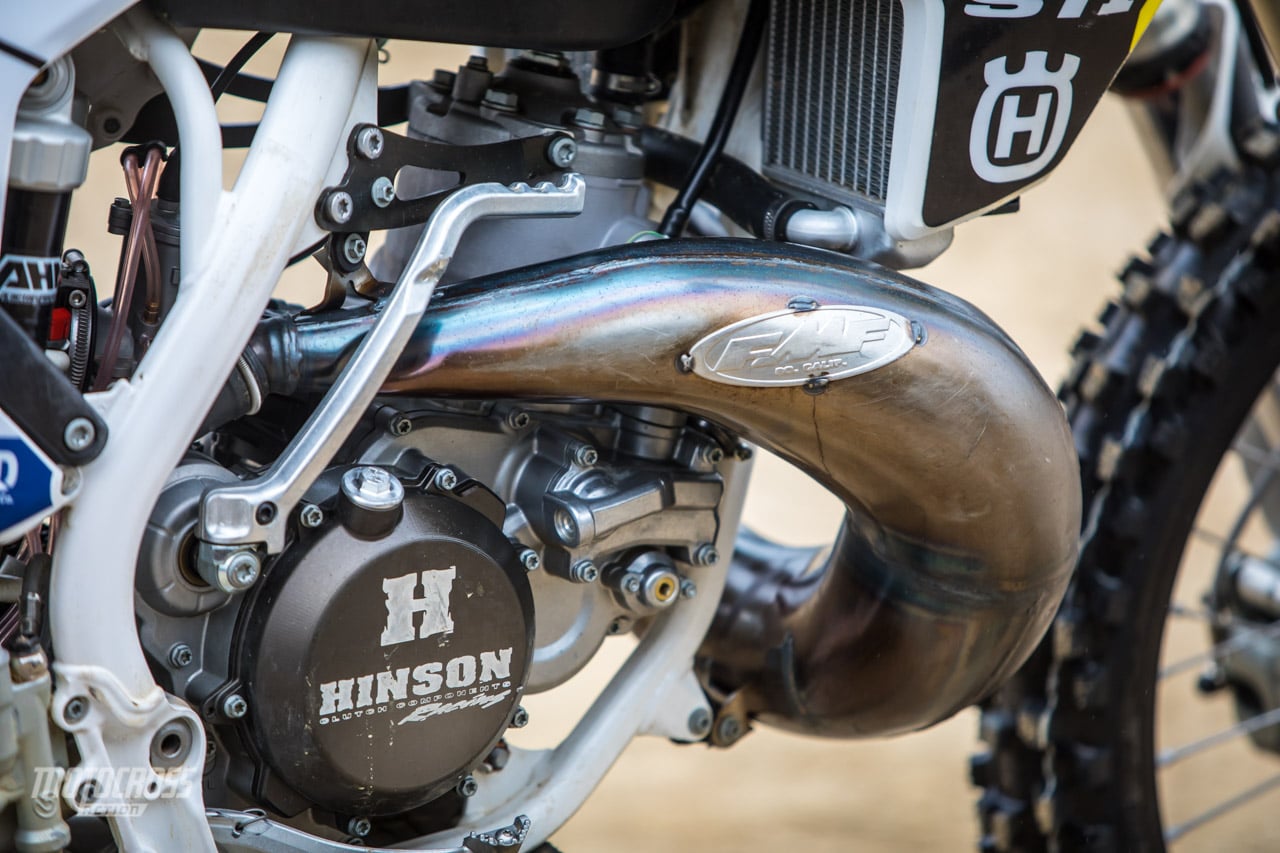 Justin Muscutt raced MXA's 2018 Husqvarna TC250 test bike (which is the exact bike that Zach Bell won the MTA World Two-Stroke Championship on). With Zach nursing a knee injury, Muscutt, who goes to every AMA Pro race as part of the Alpinestars crew, got the call and scored a 7th.
Young Richard Taylor, son of former AMA National Pro Rich Taylor, raced a 2003 Suzuki RM250 for 5th.


This old factory suspension was found in Rich Taylor's garage. It still worked for his son's bike.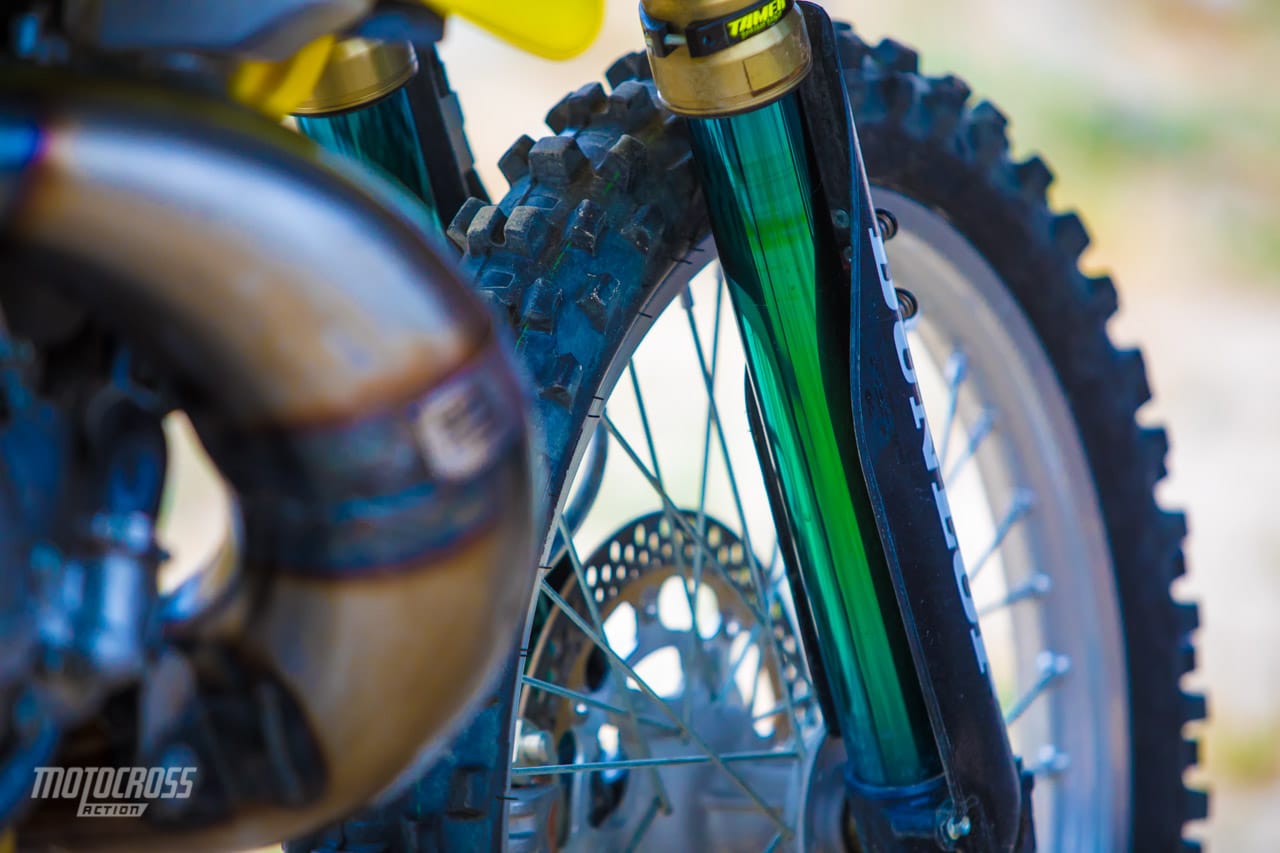 There was lots of trick suspension on the smokers.


Suzuki RM250s were raced by about 10% of the riders in the Glen Helen two-stroke race. The best RM250 finish was by Richard Taylor. Jungle Jim Chamberlain's was the second best Suzuki.

There is nothing like the sound of an FMF Racing smoker exhaust.
This is Morgan Machado's 2002 Honda CR250. Honda's are still popular and made up 20% of the bikes in the race. The highest placed Honda was ridden by former AMA Pro Jeff Willoh to 10th. Morgan finished 24th.


Do you remember Honda's RC valve engine?


Lectron carburetors are unique in that you are able to jet the carb without taking it apart. All the tuning is external.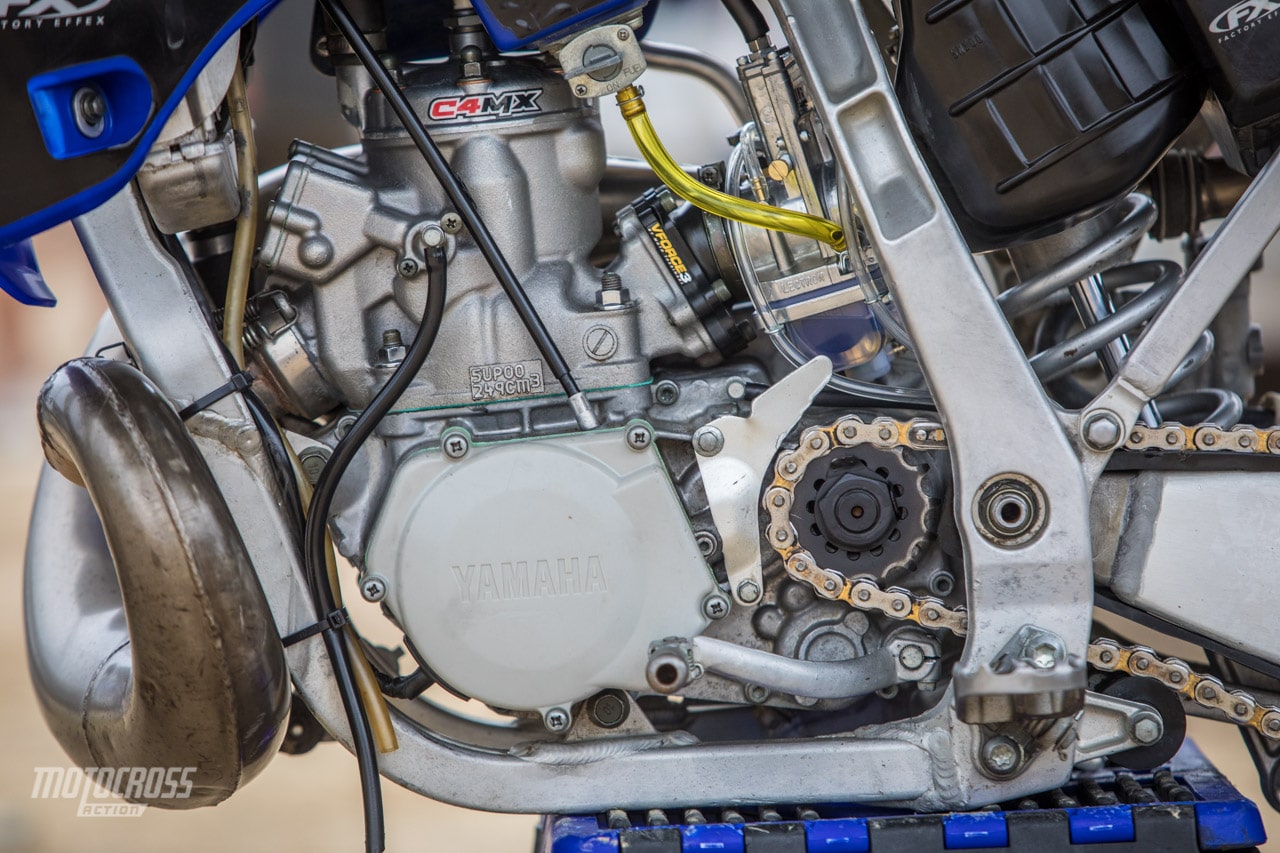 A Yamaha YZ250 two-stroke with an engine done by C4MX.


This is Jeff Willoh's 2006 Honda CR125. Do you know how we can tell? Honda has a sticker on the frame that tells the year the bike was manufactured. Many of these stickers have been ripped off over the years, but this 12-year old bike's sticker still looked fresh.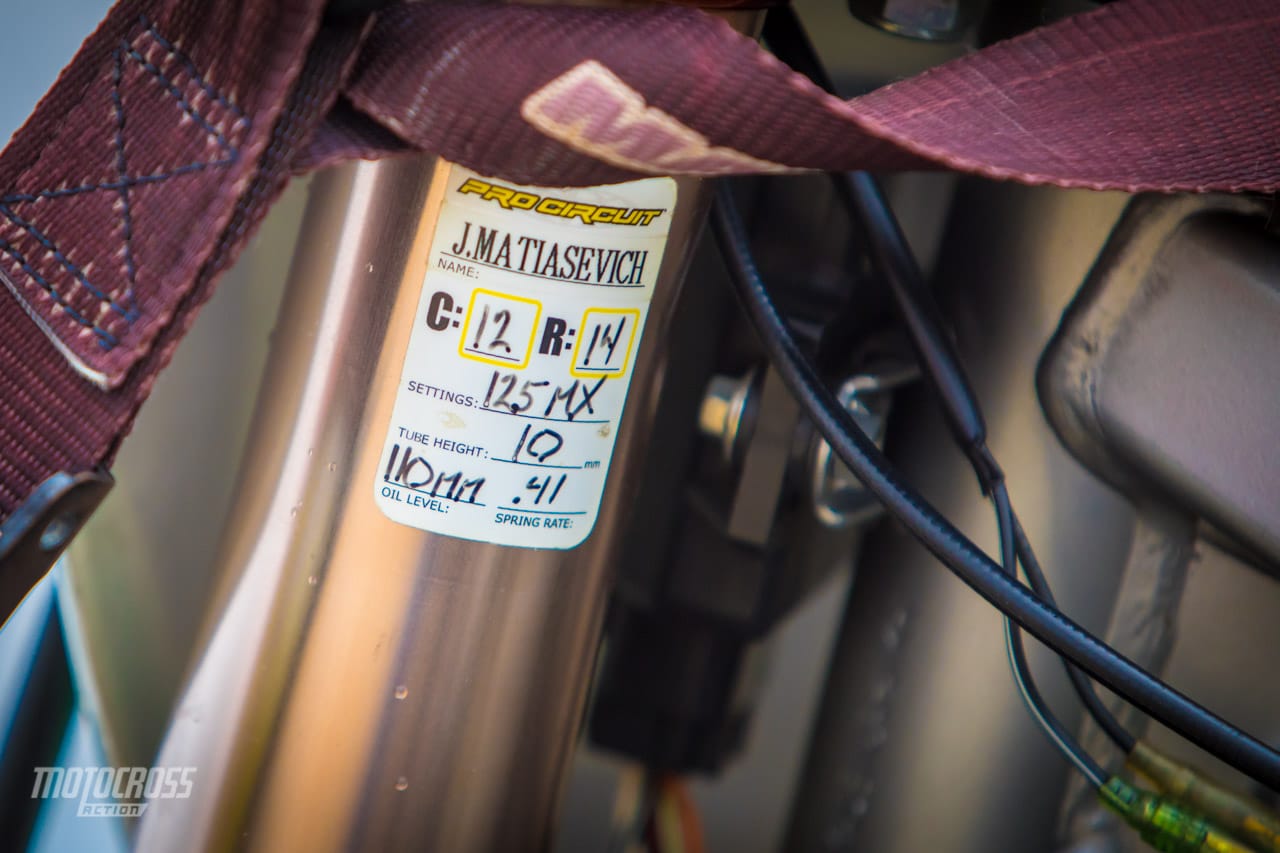 You read that right. Jeff "Chicken" Matiasevich came out to race on his Kawasaki KX125. Jeff races for fun since retirng from his factory Kawasaki ride. He was the highest placing Kwacker in 16th place.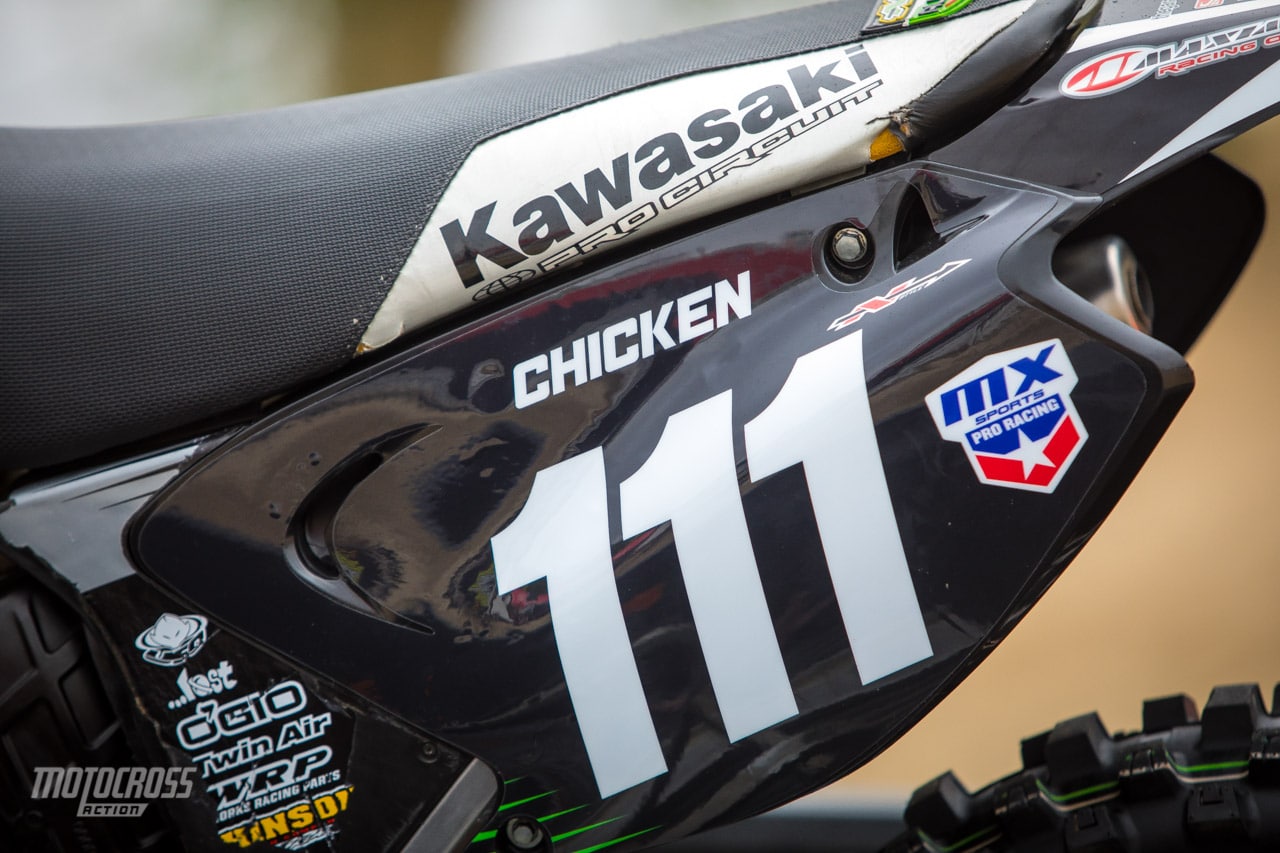 Chicken ran the number 111 like he has for years.  
Gared Steinke in 450 National qualifying on a 2018 KTM 250SX. 
Dennis Stapleton, who finished 6th, raced the same 2018 KTM 250SX that he raced at the MTA Two-Stroke championship.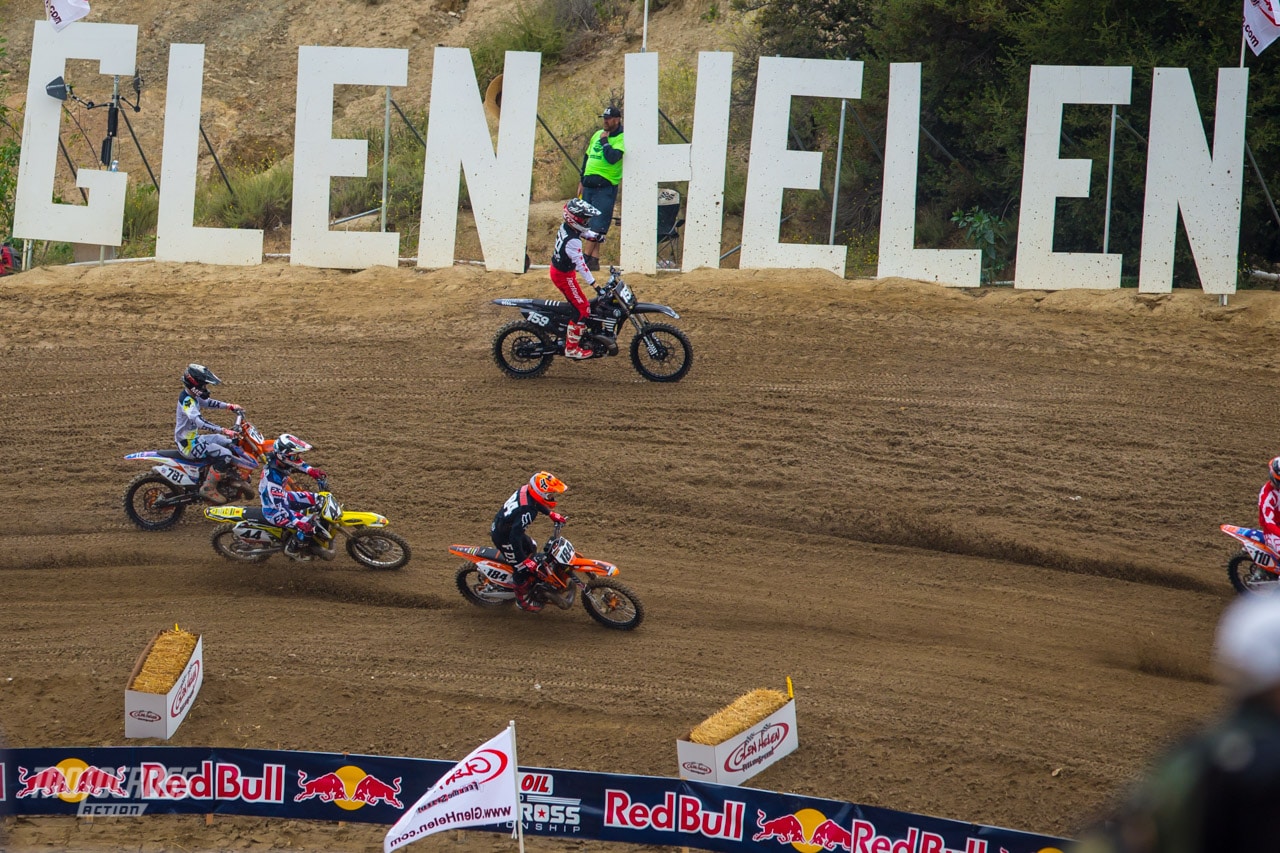 The smokers going around the Talladega first turn.
Winner Robbie Wageman and Darryn Durham, line up for practice. The top three were Robbie Wagman, who won the 125 class at the MTA World Two-Stroke Championship for the last two years, Kai Aiello second and Mike Sleeter third.

The podium—Sleeter, Wageman and Aiello.
GLEN HELEN 250 TWO-STROKE CHALLENGE RESULTS
1. Robbie Wageman…..Yam
2. Kai Aiello……………….KTM
3. Mike Sleeter ………….KTM
4. R.J. Wageman……….Yam
5. Richard Taylor………..Suz
6. Dennis Stapleton…….KTM
7. Justin Muscutt………..Hus
8. Brian Begin……………Yam
9. Jeremy McCool………Yam
10. Jeff Willoh…………….Hon
11. Mike Smith…………..Yam
12. Mowglie Gutierrez…Hus
13. Dane Rouse…………Hon
14. Christian Gardner…Yam
15. Dylan Bennett………Hon
16. Jeff Matiasevich……Kaw
17. Billy Lavorci…………Yam
18. Jared Thomas………Kaw
19. Russ Gauley………..Hon
20. Justin Lee……………KTM
Other notables: 22. Jim Chamberlain (Suz), 25. Darryn Durham (Yam).