2018 HANGTOWN NATIONAL | 125cc ALL STARS
Wil Hahn will be racing a Yamaha YZ125 today. 
The Hangtown opener is the first round for the 2018 125 All Star Series. The series consists of six qualifying rounds and a climactic finale at the season-ending Ironman National on August 25th. In addition to bookending the 2018 Outdoor National schedule, this one-of-a-kind 2-stroke showcase will also visit Thunder Valley (June 2), High Point (June 16), The Wick 338 (June 30), Washougal (July 28), and Budds Creek (August 18). Each All Star event will feature a one-moto format, and will be contested during opening ceremonies at the designated Nationals.
It is awesome to see Ryan Villopoto out here racing again. In the background is Tim Ferry. 
 An old model Honda CR125 today made the gate at the 125cc All Star race. 
Jimmy Albertson will be racing a TM 125MX.
Robbie Wageman on a 2018 KTM 125SX.
Ryan Villopoto and Wil Hahn have a chat before they hit the track on their 125s.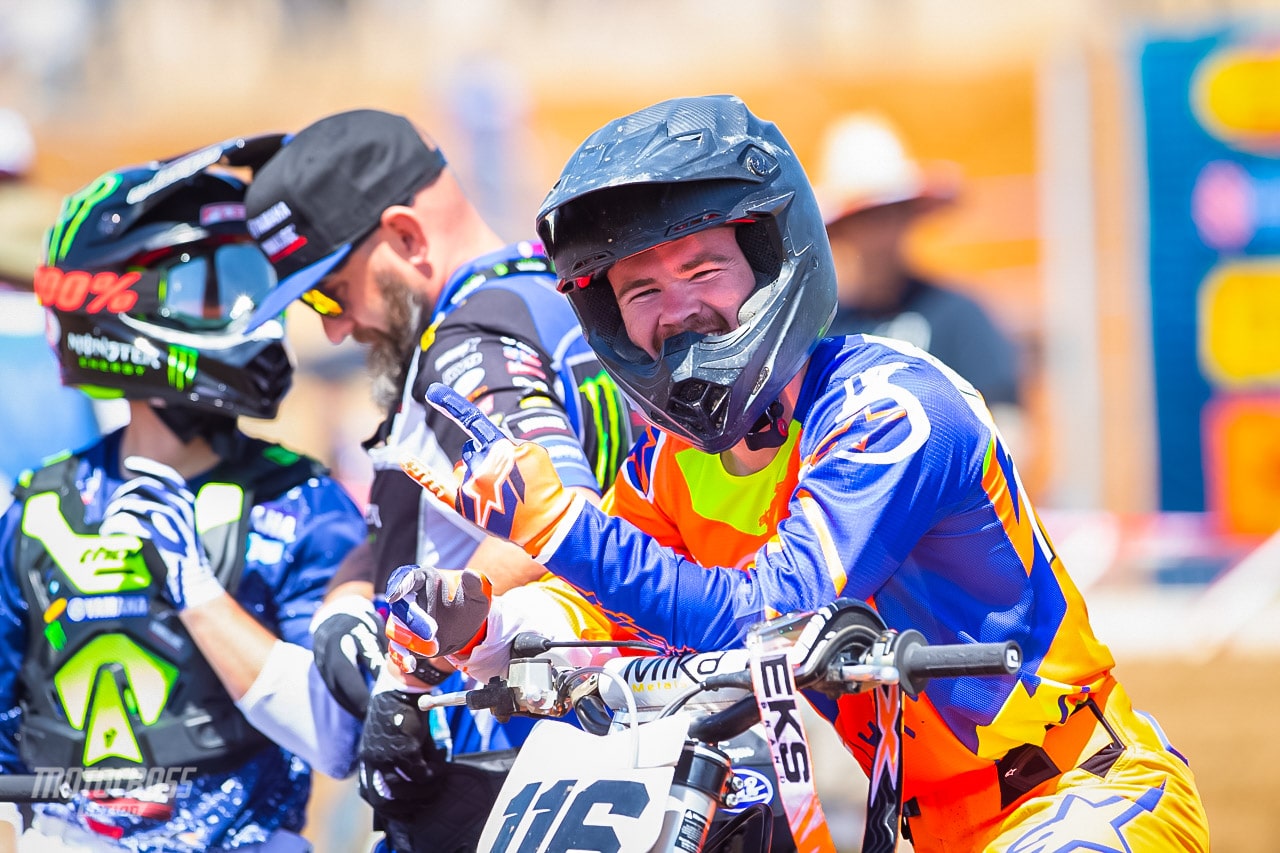 Justin Muscutt.
Ryan Villopoto in action on the smoker. 
MXA's Dennis Stapleton is racing a TC125. 
Jimmy Albertson on his TM.
Wil Hahn and Ryan Villopoto take off a booter together in Hangtown. Reminds us of old times. 
We haven't seen that many two-strokes lined up at Hangtown since the early 2000s.