2018 INDIANAPOLIS SUPERCROSS | PRESS DAY GALLERY
Photos by Brian Converse.
This weeks press day gallery comes to you from Lucas Oil Stadium in Indianapolis, Indiana for round 12 of the 2018 Monster Energy Supercross series. This is a very special and unique race on the 2018 circuit, because this marks the first time that we will see a 250 East/West shootout outside of Las Vegas. Current 250 West points leader Aaron Plessinger was on hand today.
Austin Forkner talks things over with Jim Holley.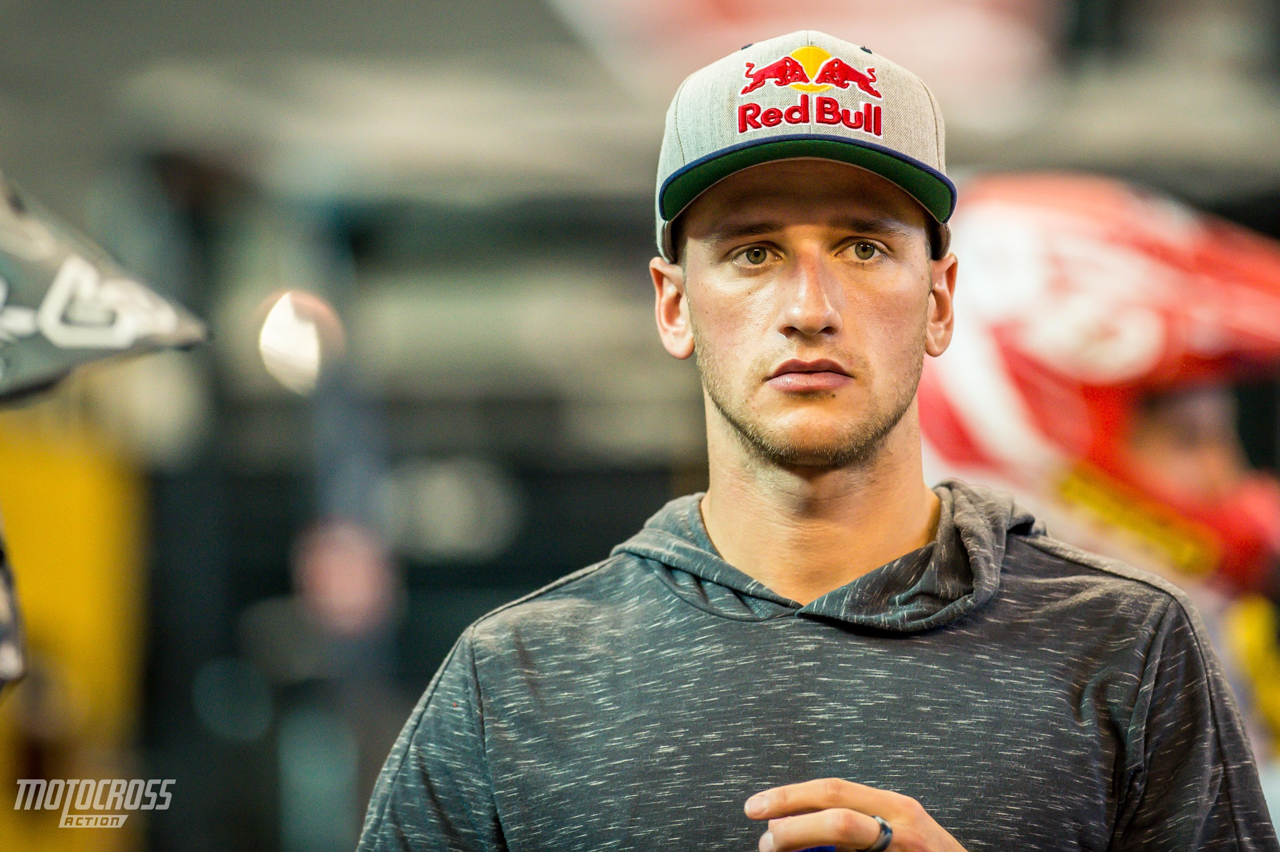 It was nice to see Ken Roczen out today. He is in Indy to sign autographs and cheer on his two 250 training partners Adam Cianciarulo and Chase Sexton.
We are digging Eli Tomac's custom Bell Flex AP Designed helmet.
We wonder what Christian Craig is glancing at here.
When you see Christian Craig glaring at you from across the track.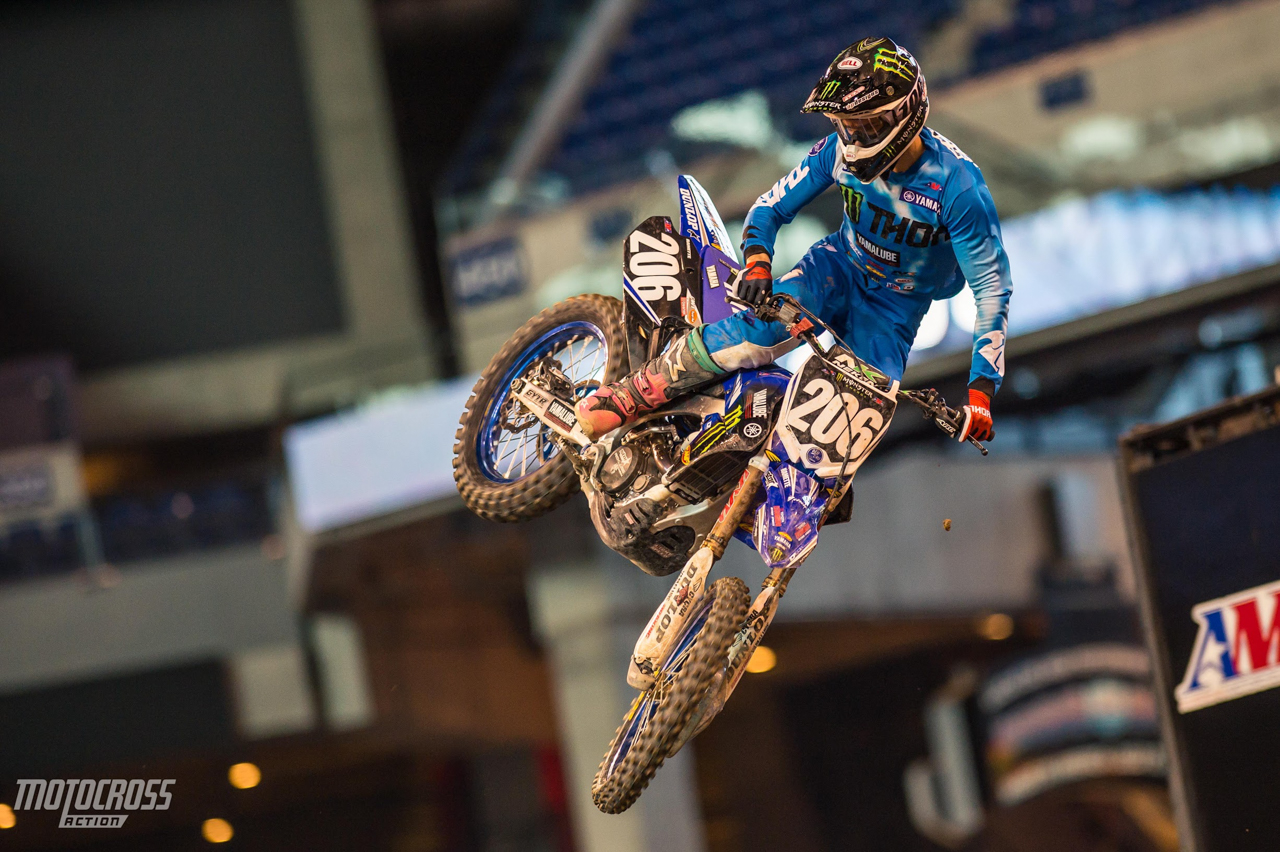 By now, we're sure you know the drill on press day. After all the media questions are asked, its time to hit the track. Thomas Ramette (Star Racing's newest fill in) was also on hand today.
We're not even 10 photos into this gallery and you can probably tell that this press day was packed with talent. Justin Brayton looked comfortable today.
Adam Cianciarulo throwing some leg swag into the first rhythm section in the special edition Indy Fox gear.
Can Eli Tomac win here in Indy for a second year in a row?
Chase Sexton could be the one to watch in the East/West shootout tomorrow night.
Tyler Bowers has been improving each and every weekend. Could this be the weekend he puts together that token "breakout ride"?
This East/West shootout could either make, or break a champion. Either way, you bet Aaron Plessinger will be giving it his all–one hundred percent.
Kyle Cunningham was also in attendance today.
After loosing the points lead last weekend, Austin Forkner will be out seeking revenge no doubt.
Jeremy Martin could also be a spoiler tomorrow night. Make sure you come back tomorrow for all of your daily Supercross fixes of results, news and updates.