2018 MTA WORLD TWO-STROKE CHAMPIONSHIP | BEST IN THE PITS
Photos by Spencer Owens
This weeks "Best In The Pits" gallery does not come to you from a fancy stadium in the middle of a city for Monster Energy Supercross. But instead, we come to you from MXA's favorite "Glen Helen" Raceway in San Bernardino, CA from the Two-Stroke World Championships. We were able to see two-strokes of all shapes, sizes, colors and manufacturers. Click on the images to enlarge them.

MXA est rider Dennis Stapleton showed up with our 2018 KTM 250SX to ride in the Pro Open Class.
FMF has become a signature staple on the KX500's.
Vintage two-strokes were in attendance and they were a big hit.
Even the newer two-strokes, like Shane Roberts' YZ125, were kitted in vintage graphics for the day.
Rockstar Energy Husqvarna's Dalton Shirey (46) came through with his factory TC250 machine. Dalton finished 6th in the Open Pro class.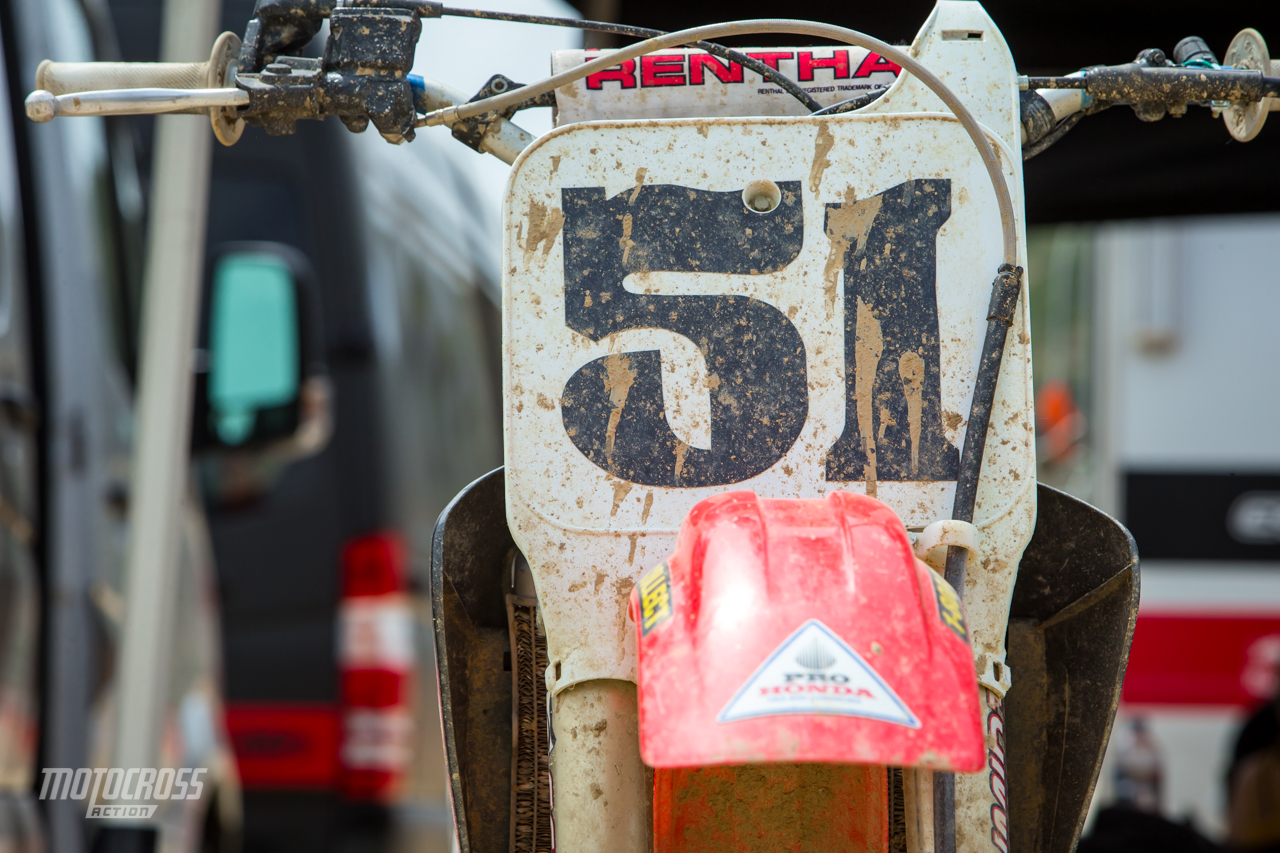 The Glen Helen two-stroke track had three-minute lap times for most riders. Muddy front number plates weres a common sight on the day.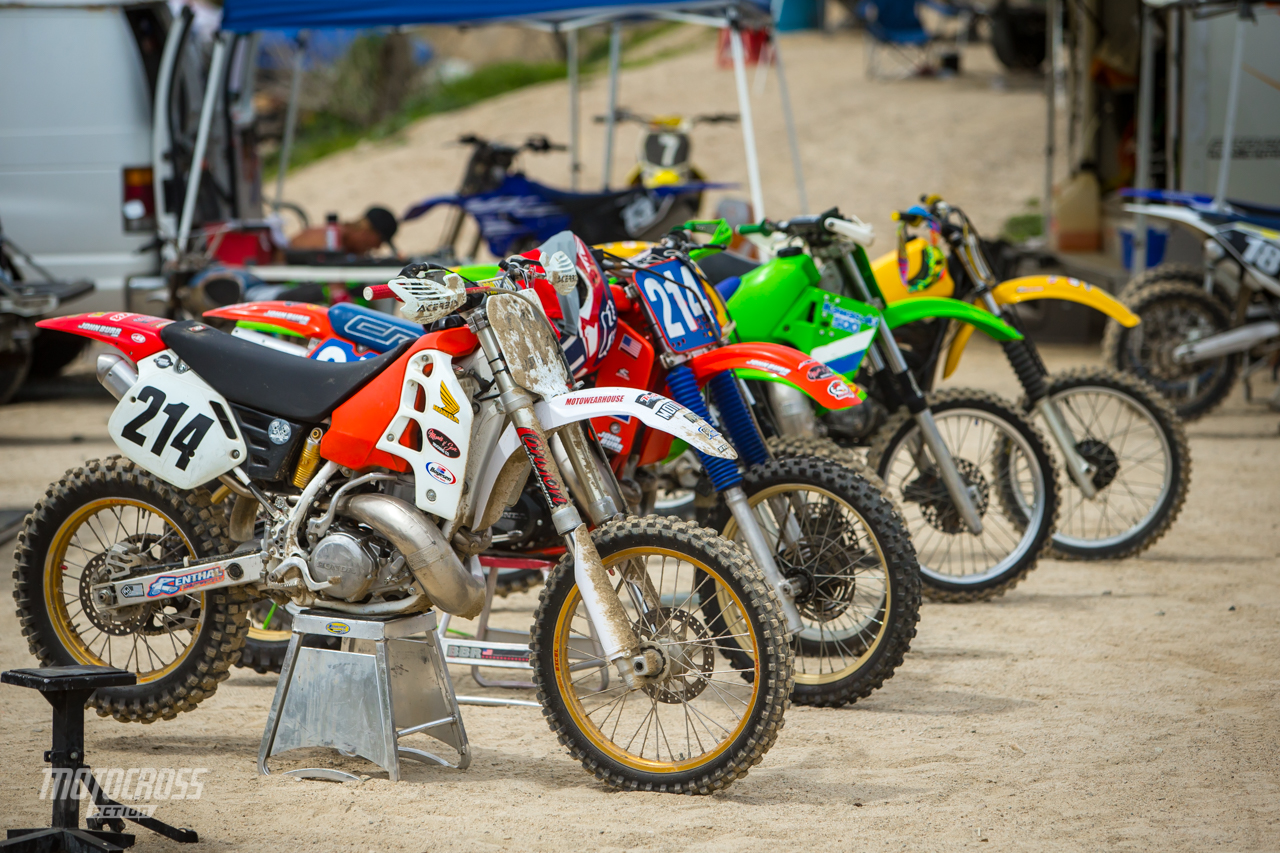 This is where all the 500cc machines hung out.  
You can never go wrong with a Husvarna TC125. Wait, the decal says SWM. This bike was ridden by Pete Vetrano in the Over-60 Expert class. Pete is the SWM importer, but since SWM doesn't import two-stroke motocross bikes, Pete had to be creative.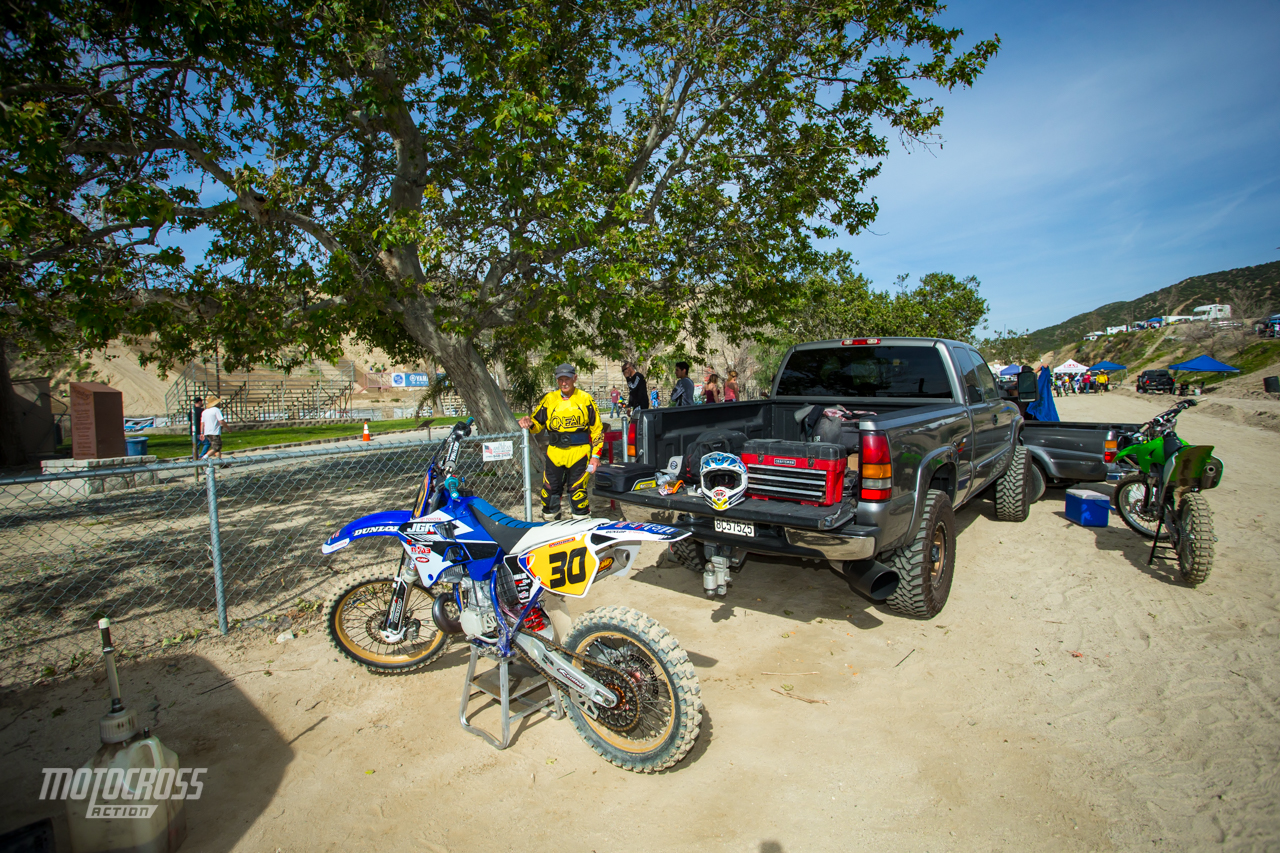 This Yamaha YZ250 is a mix of old and new. You gotta love the two-tone seat cover and gold rims.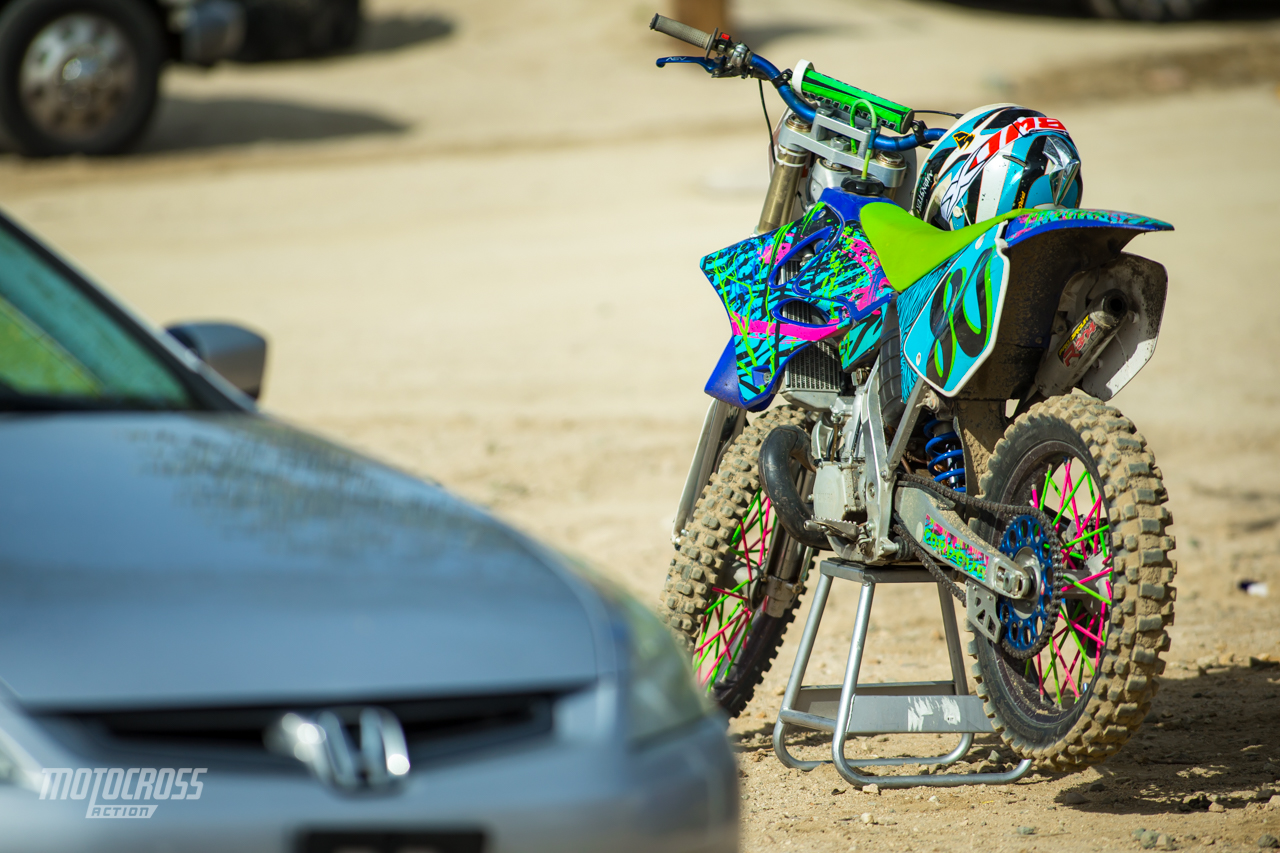 Did this bike get caught in paint ball crossfire?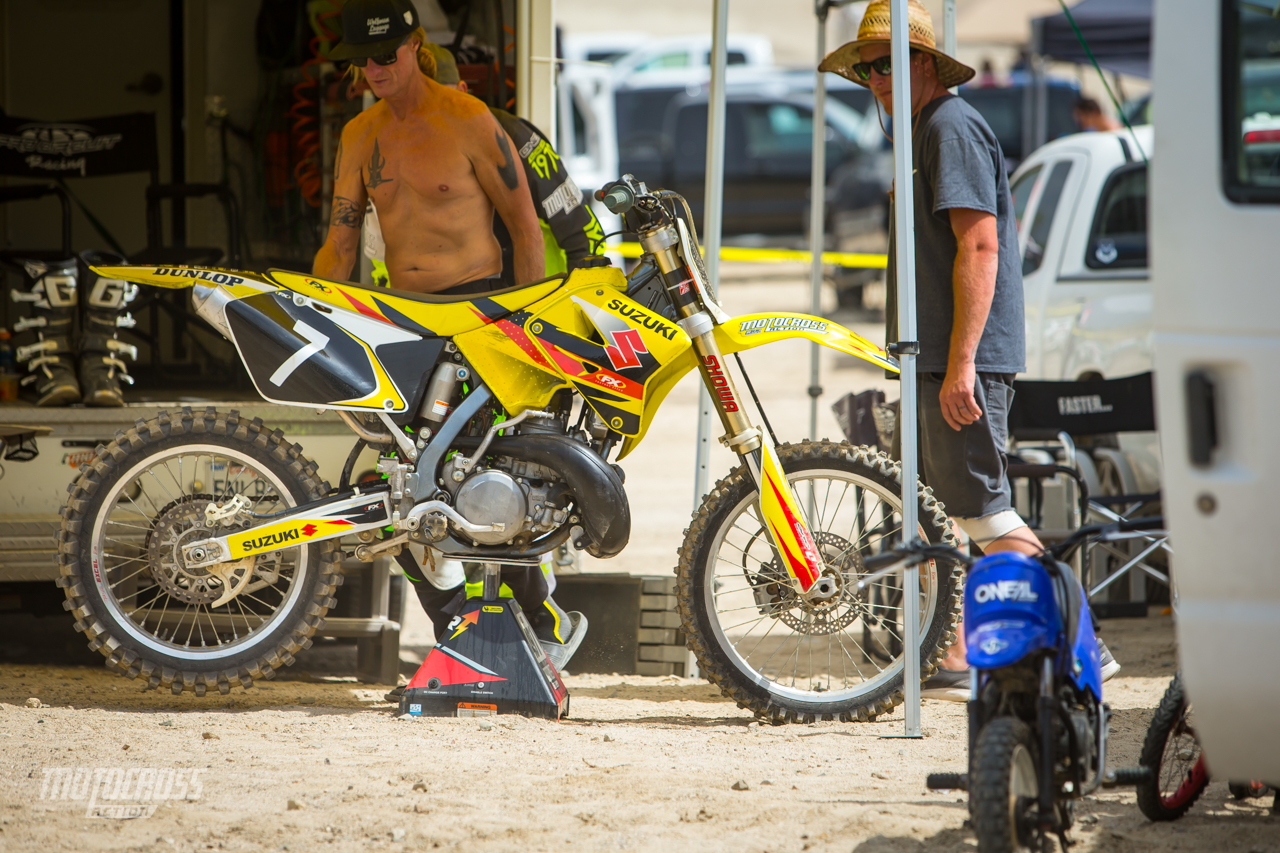 There were only 15 yellow bikes (out of 400) at the World Two-Stroke Championship—and only one in the Pro class. This is Kent Reed's 2006 RM250.

Dog walking while riding? Hard to believe that Rover can keep up with a KX500.

The comradery between all the two-stroke fanatics was awesome to see. They would stop in to visit any pit that had a bike that interested them

This Jeremy McGrath replica CR250 was piloted by Ricky Diaz.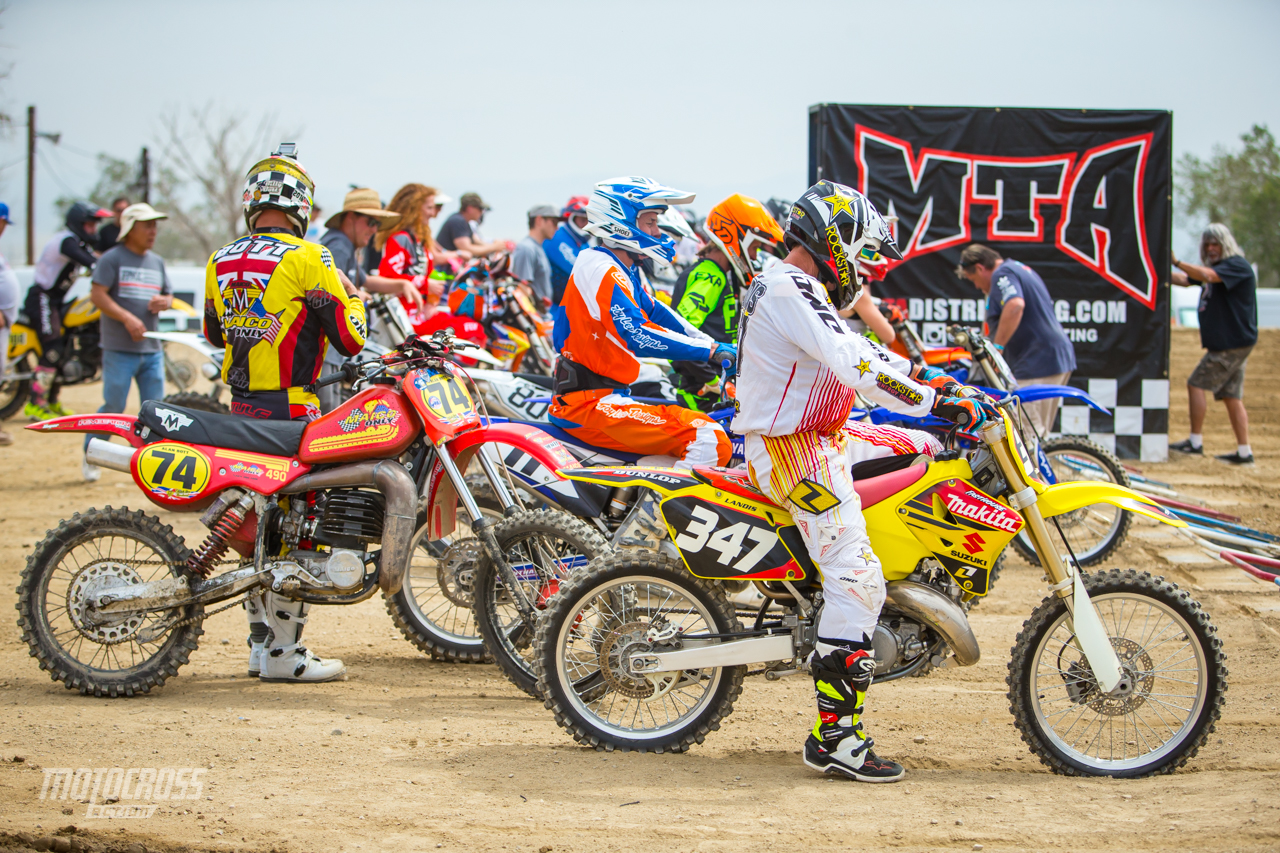 The starting line was filled with new and old. But the old attracted the most attention.
Mike Brown's Bonanza Plumbing Husqvarna TC250.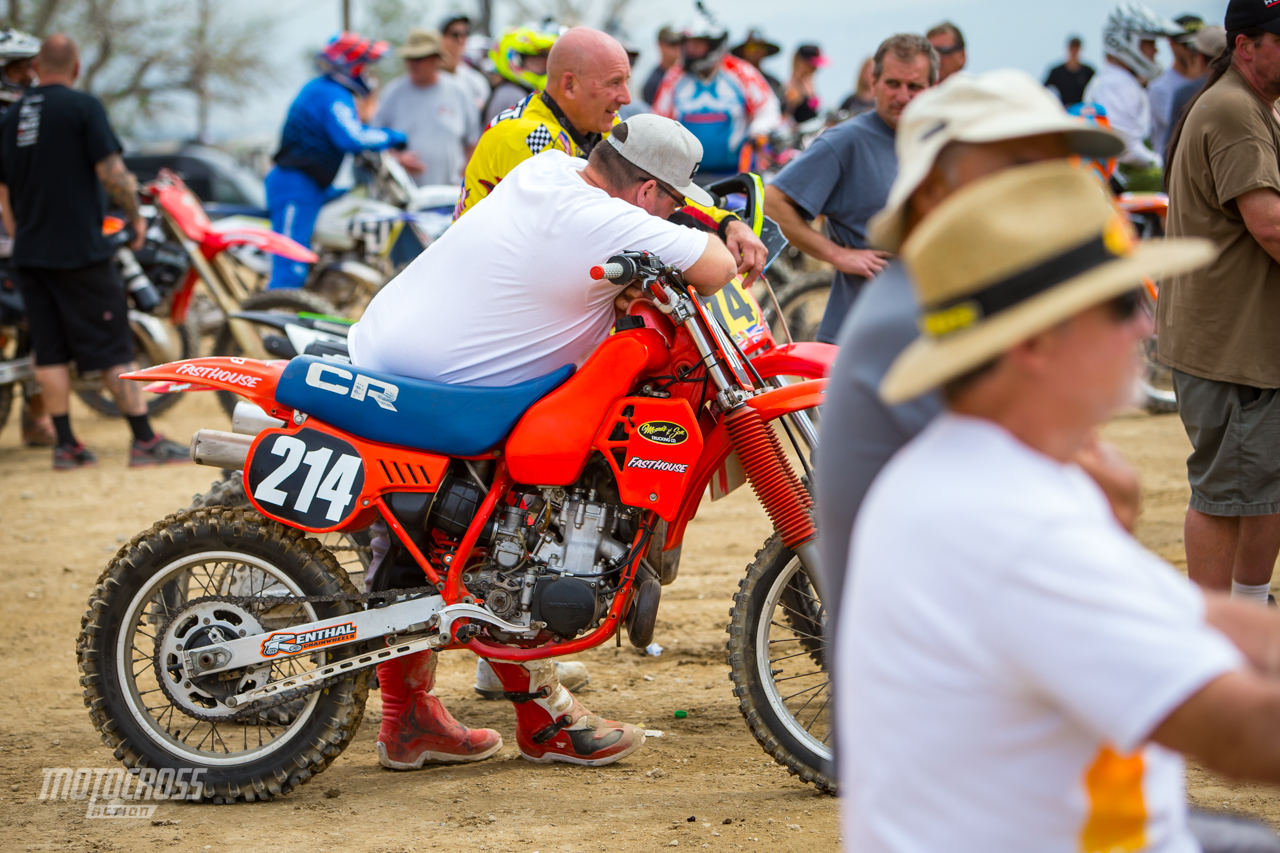 We like vintage CR250s, but Cory Clark didn't race his in the vintage class. Instead he took it to 10th in the Over-50 Novices.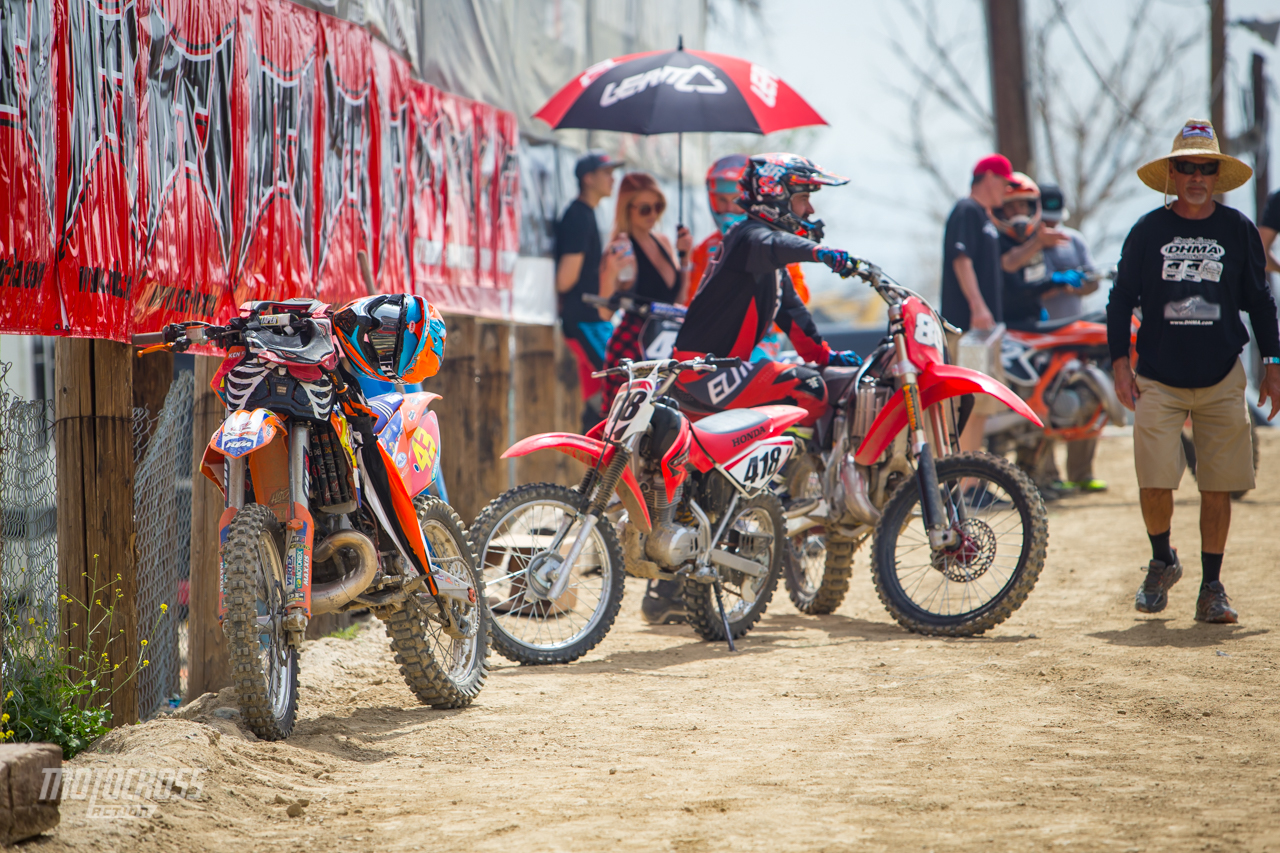 All bikes, new and old were a pleasure to watch and hear at the Two-Stroke World Championships. We can't wait till next year.