2018 MXGP GERMANY | MX2 QUALIFYING RACE RESULTS
Jorge Prado took the qualifying race win here in Germany.
The 2018 MXGP World Championship continues this weekend at the hilly Teutschenthal circuit for the 8th round of the season here in Germany. In the qualifying race it was teammates Jorge Prado and Pauls Jonass going 1-2. Honda's Calvin Vlaadnderen rounded the podium for third.
MX2 QUALIFYING RACE RESULTS | TEUTSCHENTHAL, GERMANY 
Jorge Prado (KTM)
Pauls Jonass (KTM)
Calvin Vlaanderen (Hon)
Kjer Olsen Thomas (Hus)
Thomas Covington (Hus)
Ben Watson (Yam)
Jed Beaton (Kaw)
Samuele Bernardini (TM)
Dylan Walsh (Hus)
Simone Furlotti (Yam)
Mathys Boisrame (Hon)
Michele Cervellin (Hon)
Jorge Zaragoza (Yam)
David Herbreteau (KTM)
Henry Jacobi (Hus)
Brent Van doninck (Hus)
Richard Sikyna (KTM)
Anthony Rodriguez (Yam)
Tom Koch (KTM)
Hardi Roosiorg (KTM)
Natanael Bres (KTM)
Conrad Mewse (KTM)
Andrea Zanotti (Hus)
Micha-Boy De Waal (Hon)
Marshal Weltin (Hon)
Nocola Bertuzzi (KTM)
Iker Larranaga Olano (Hus)
Zachary Pichon (KTM)
Ruben Fernandez (Kaw)
Jago Geerts (Yam)
Davy Pootjes (KTM)
Freek van der Vlist (Hon)
Morgan Lesiardo (KTM)
Points leader Pauls Jonass finished second in the qualifying race here in Germany. 
Calvin Vlaanderen has been picking up steam throughout the MXGP season. He finished third. 
RIDER PREVEIW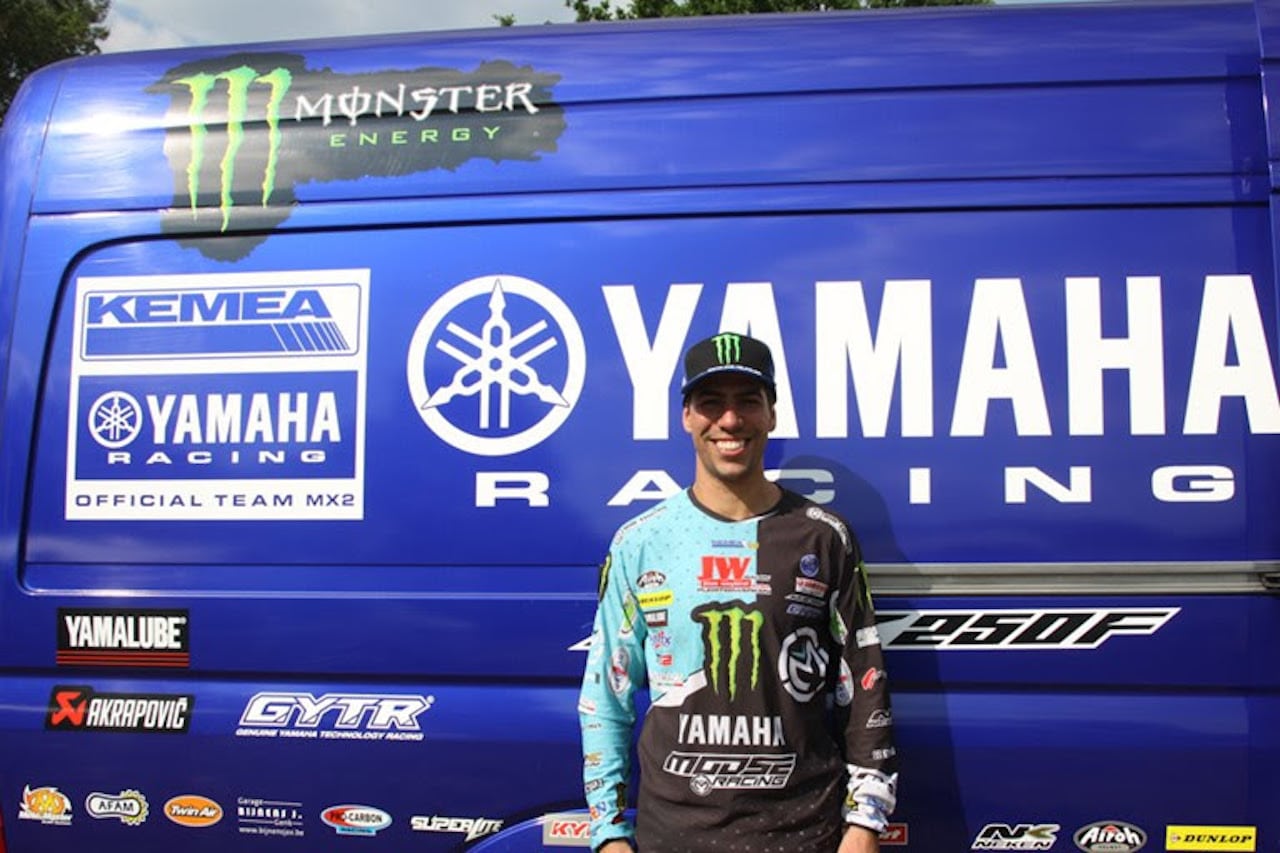 Anthony Rodriguez joined the Kemea team this weekend as a fill in for the injured Vsevolod Brylyakov.
Red Bull KTM Factory Racing's Jorge Prado will be looking to redeem himself from an inconsistent performance after a bad start during Race 1 in Latvia. Prado has been the main challenger to the success of Jonass but finished 11th in 2017.
Honda 114 Motorsports Hunter Lawrence will also try to bounce back from a crash last week, especially since he was on the German podium last year. Lawrence just returned to MX2 action last weekend after being out with injury since practice in Trentino. The Aussie looked impressive and capable of a Latvian podium before his race one crash.
Kemea Yamaha Official MX2's Ben Watson has been the best of the Kemea riders overall this season but his teammate, and MX2 rookie, Jago Geerts was the most impressive in the sands of Kegums when he took 2nd overall, the podium from Geerts was the first of his career. Watson was also strong in Latvia with 5th overall. Also notable is that Anthony Rodriguez will join the Kemea team as a fill in for the injured Vsevolod Brylyakov.