2018 MXGP OF INDONESIAN (PANGKAL PINANG): HERLINGS IS BACK IN QUALIFYING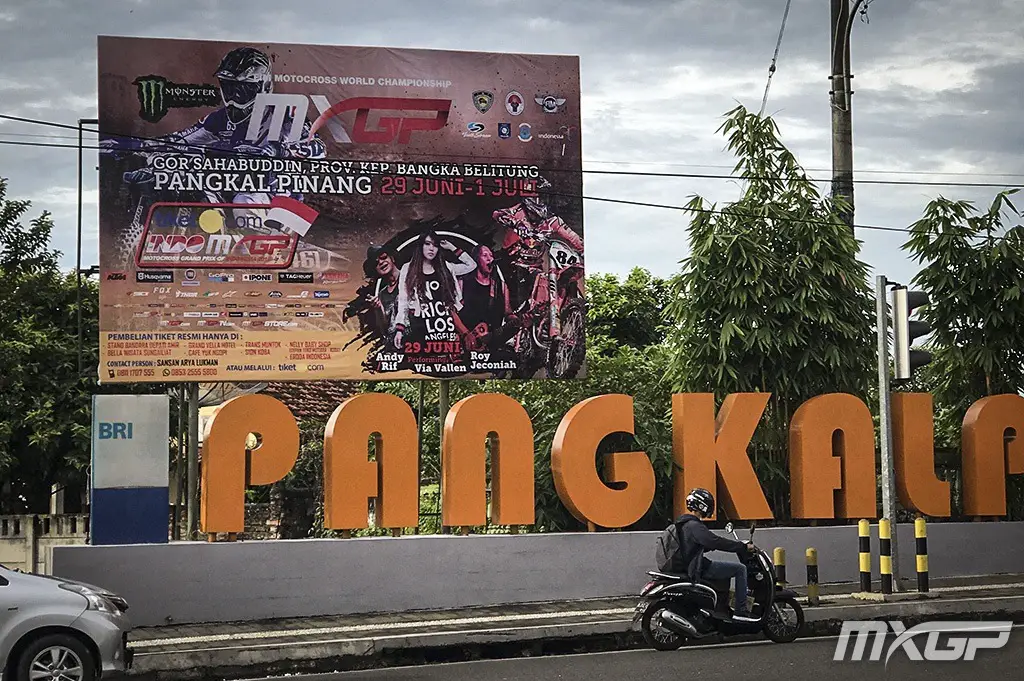 Red Bull KTM Factory Racing's Jeffrey Herlings and Jorge Prado led the way in qualifying after good weathe dried out the track.
450 CLASS
Tony Cairoli tooke the holeshot of the quailfyng race with Jeffrey Herlings just behind but a mistake early in the race from Cairoli gave Herlings the lead and also let Gautier Paulin, Glenn Coldenhoff, Clement Desalle andTim Gajser past.
Herlings create a gap between himself and the rest of the field. Gajser took 4th from Desalle., while Coldenhoff crashed back to ninth. Cairoli began moving up with Herlings in the lead and was quickly up to second place.
Herlings held on to win just two weeks after having his fractured collarbone plated. Desalle was third.
Jeffrey Herling said, "It was a good Qualifying race. I haven't ridden in 17 days so in the Free Practice I was just doing lap after lap and every time I went out on the track I felt better and better."
450 QUALIFYING RACE: 2018 GP OF INDONESIAN
1. Jeffrey Herlings…KTM
2. Antonio Cairoli…KTM
3. Clement Desalle…Kaw
4. Gautier Paulin…Hus
5. Romain Febvre…Yam
6. Tim Gajser…Hon
7. Glenn Coldenhoff…KTM
8. Jeremy Seewer…Yam
9. Jeremy Van Horebeek…Yam
10. Julien Lieber…Kaw
250 CLASS
The title fight is tight between KTM's Pauls Jonass and Jorge Prado. The pair both have had strong seasons but Prado has been the strongest as of late and took the 250 Qualifying race in Pangjal Pinang.
Davy Pootjes grabbed the holeshot, but was pushed back to third by Jorge Prado amd Ben Watson. By lap three Pauls Jonass was in third (after Pootjes dropped back to 10). Jonass was was under pressure from Thomas Kjer Olsen and Thomas Covington and ended up in 5th.
With time running out, Ben Watson pressured Prado, but never could make it into the lead. Across the finish line it was Prado Watson, Olsen, Covington and Jonass.
Jorge Prados said, "The Qualifying race went really well, I got a decent start and then made some quick passes on the first lap. I think I rode pretty good. There is just a couple of points which I can improve on tomorrow. I'm really happy with my riding and the track was fun to ride."
250 QUALIFYING RACE: 2018 GP OF INDONESIAN
1. Jorge Prado …KTM
2. Ben Watson…Yam
3. Thomas Kjer Olsen… Hus
4. Thomas Covington…Hus
5. Pauls Jonass…KTM
6. Calvin Vlaanderen…Hon
7. Henry Jacobi…Hus
8. Jago Geerts….Yam
9. Davy Pootjes…KTM
10. Michele Cervellin…Yam
Photos: MXGP, Juan Pablo Acevedo