2018 MXGP OF RUSSIA | MX2 OVERALL RACE RESULTS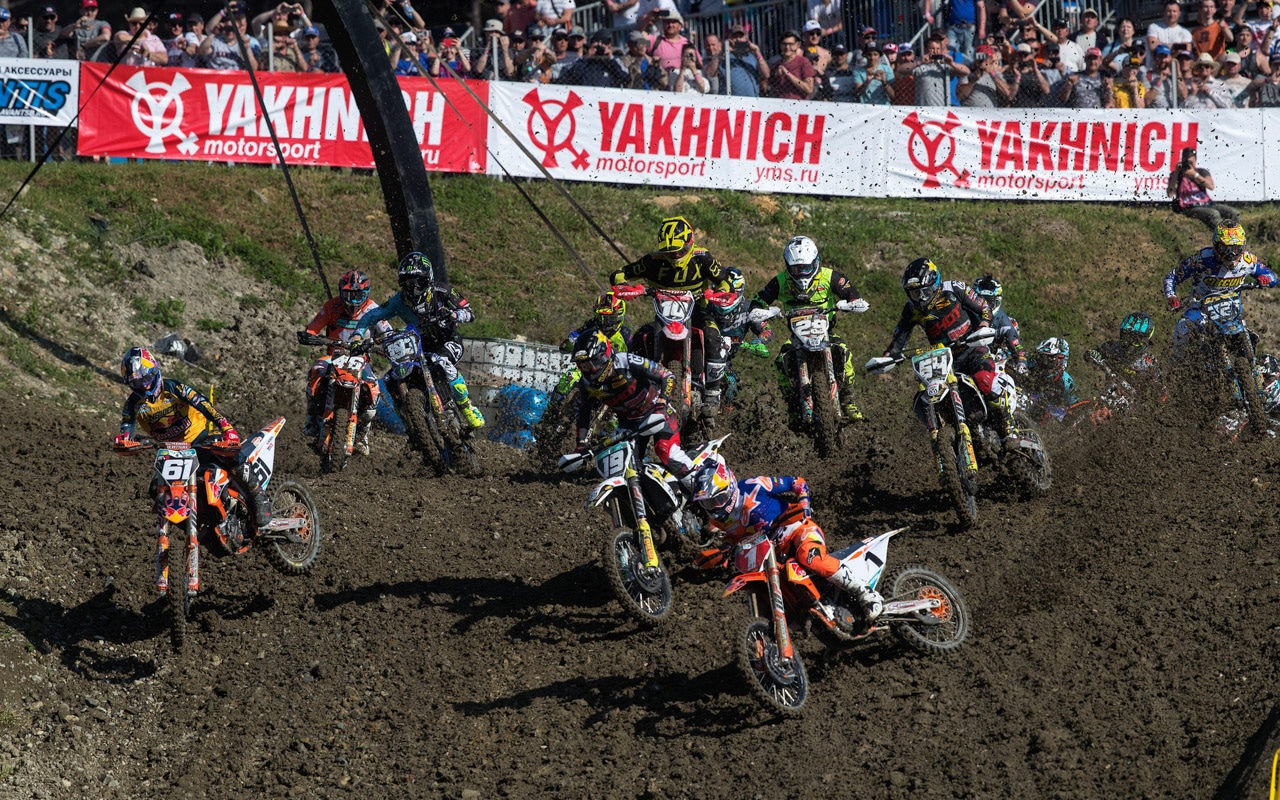 Paul Jonass gets off to an early lead here in Russia for round 6 of the 2018 MXGP series. Paul extends his points lead to 20 points by going 1-1 today. Teammate Jorge Prado gave Jonass an honest run by going 2-2. 
MX2 RACE RESULTS
Pauls Jonass (KTM)–1-1
Jorge Prado (KTM)–2-2
Ben Watson (Yam)–3-6
Michele Cervellin (Hon)–7-3
Thomas Kjer Olsen (Hus)–4-5
Calvin Vlaanderen (Hon)–6-4
Stephen Rubini (KTM)–5-8
Jed Beaton (Kaw)–8-7
Jago Geerts (Yam)–12-9
Iker Larranaga Olano (Hus)–10-11
Brent Van doninck (Hus)–13-10
Davy Pootjes (KTM)–11-15
Adam Sterry (Kaw)–18-12
Samuele Bernardini (TM)–14-16
Vsevolod Brylyakov (Yam)–9-22
Thomas Covington (Hus)–17-14
Henry Jacobi (Hus)–23-13
Conrad Mewse (KTM)–15-19
Alvin Östlund (Yam)–20-17
David Herbreteau (KTM)–22-18
Morgan Lesiardo (KTM)–19-20
Sergey Kurashev (KTM)–21-21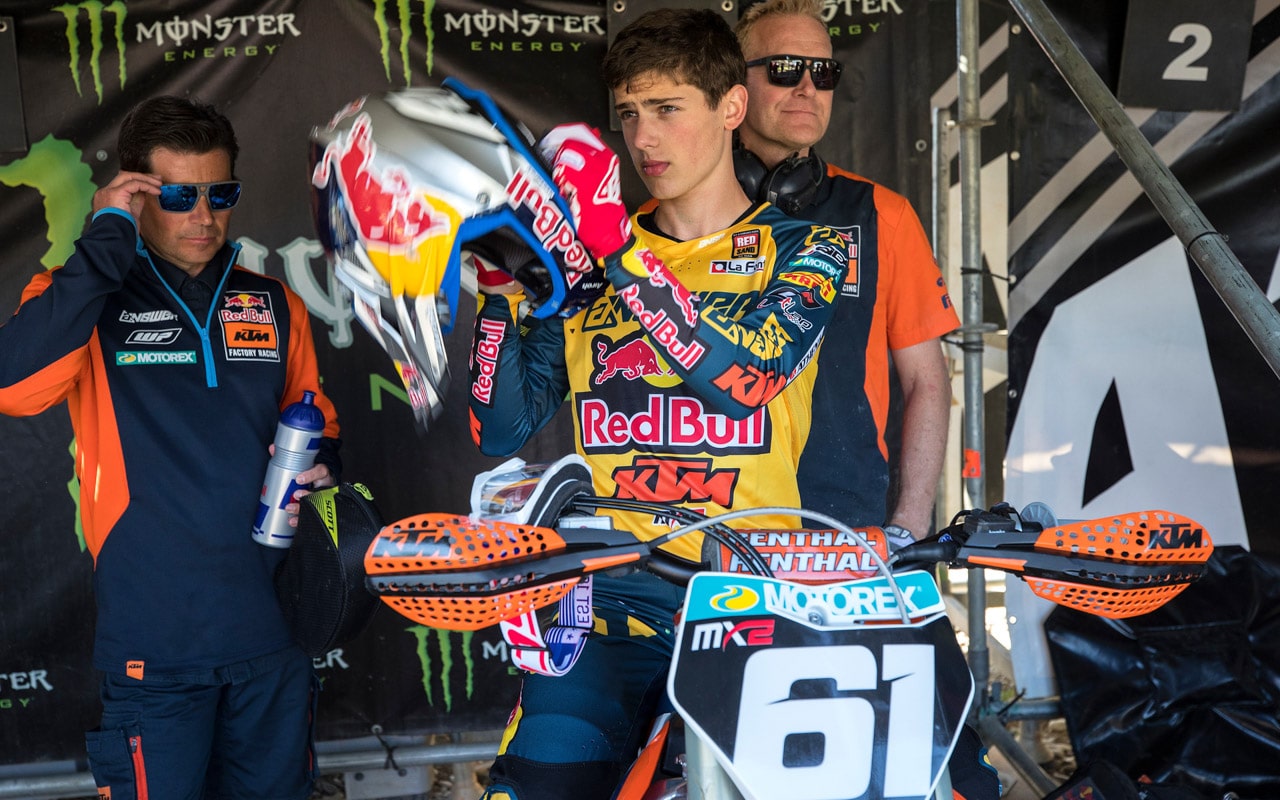 Jorge Prado wasn't far off the pace of his teammate Jonass. Jorge sits second in points with 14 rounds left in the long season. 
Great Britain's Ben Watson has been gaining steam the last few round of the MX2 season. With Ben's 3-6 finishes it got him on the podium with a third. He sits forth in points and is gaining ground on Husky's Thomas Kjer Olsen. 
MX2 WORLD CHAMPIONSHIP CLASSIFICATION (ROUND 6 OF 20)
Pauls Jonass wins his forth MXGP in the MX2 class so far this 2018 season. 
Pauls Jonass–266
Jorge Prado–246
Thomas Kjer Olsen–219
Ben Watson–176
Jed Beaton–156
Calvin Vlaanderen–130
Vsevolod Brylyakov–127
Conrad Mewse–108
Henry Jacobi–104
Thomas Covington–102