2018 PORTUGAL MXGP | MXGP OVERALL RACE RESULTS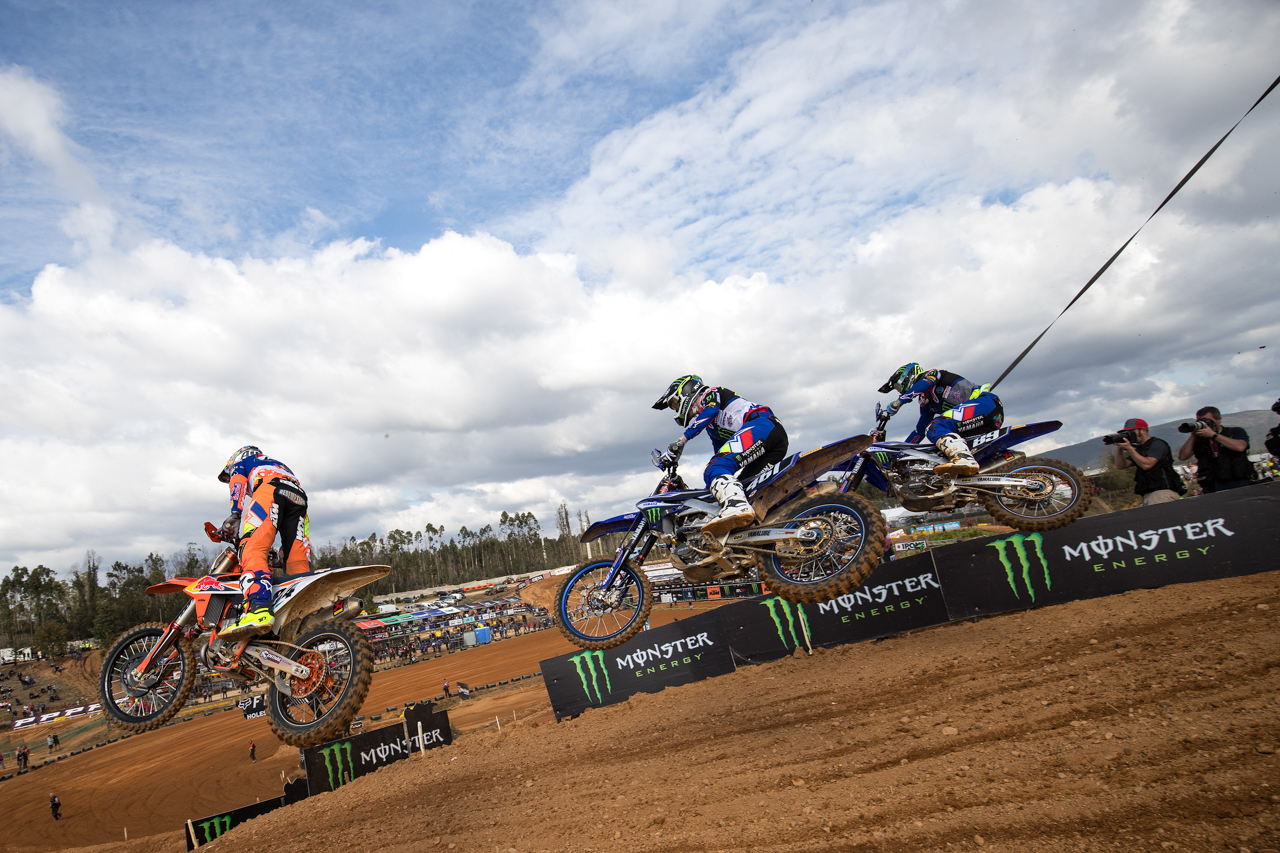 Here in Portugal for the fifth round of the 2018 MXGP series it was Jeffrey Herlings again taking the win. It is his forth straight moto win. Teammate Tony Cairoli has consistently been on the podium, but it has not been enough to capture the red plate away from Herlings. Honda's Tim Gajser finally had a good race and made his way onto the podium by going 3-5 for third overall. Romain Febvre had a consistent ride in forth and is running third in overall points. With only a quarter way through the series, it is still anyones championship to win.
MXGP OVERALL RACE RESULTS (TOP 20)
Jeffrey Herlings (KTM)–1-1
Tony Cairoli (KTM)–2-2
Tim Gajser (Hon)–3-5
Romain Febvre (Yam)–5-4
Glenn Coldenhoff (KTM)–7-6
Jeremy Van Horebeek (Yam)–6-8
Jeremy Seewer (Yam)–8-7
Evgeny Bobryshev (Suz)–9-9
Clement Desalle (Kaw)–32-3
Max Nagl (TM)–12-10
Shaun Simpson (Yam)–11-11
Gautier Paulin (Hus)–4-32
Julien Lieber (Kaw)–10-18
Benoit Paturel (KTM)–16-13
Alessandro Lupino (Kaw)–15-14
Maxime Desprey (Kaw)–14-16
Tanel Leok (Hus)–13-17
Kevin Strijbos (KTM)–29-12
Arminas Jasikonis (Hon)–30-15
Petar Petrov (Hon)–18-19
MXGP POINTS STANDINGS (ROUND 5 OF 20)
Jeffrey Herlings–241
Tony Cairoli–225
Romain Febvre–169
Clement Desalle–165
Gautier Paulin–147
Glenn Coldenhoff–140
Jeremy Van Horebeek–132
Tim Gajser–113
Jeremy Seewer–110
Max Nagl–88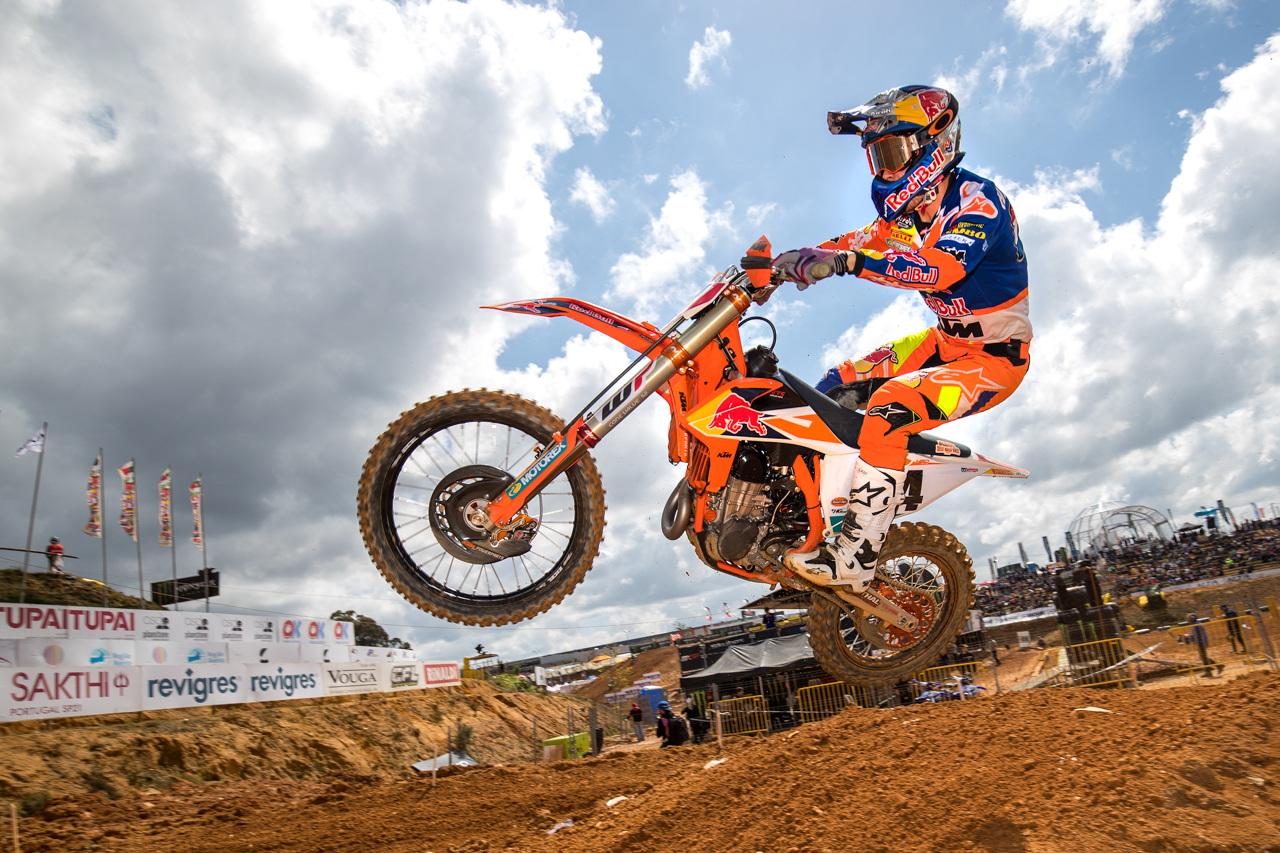 Jeffrey Herlings is the man to beat this year. 
Tim Gajser found his way to the podium this weekend.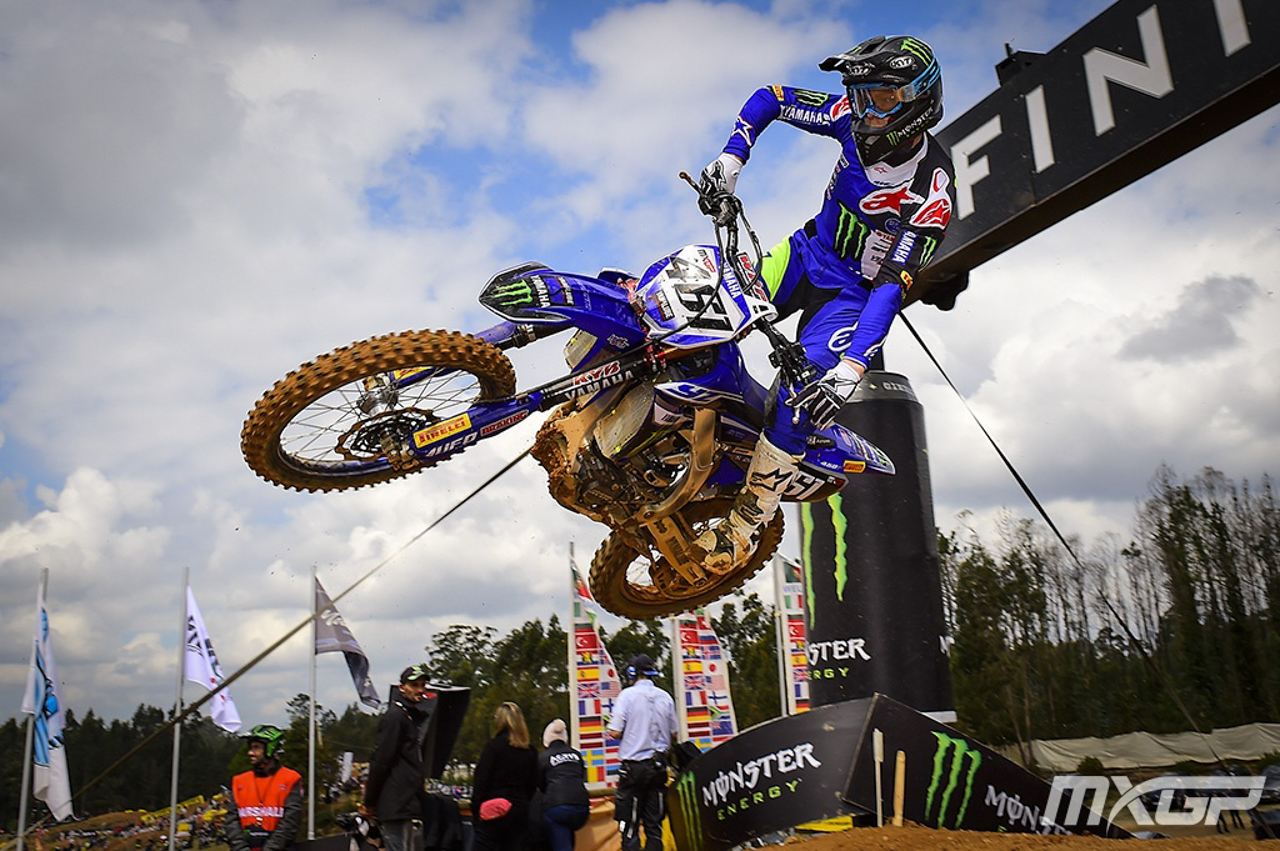 Yamaha's Romain Febvre sits fourth in points. 
Gautier Paulin sits fifth in points.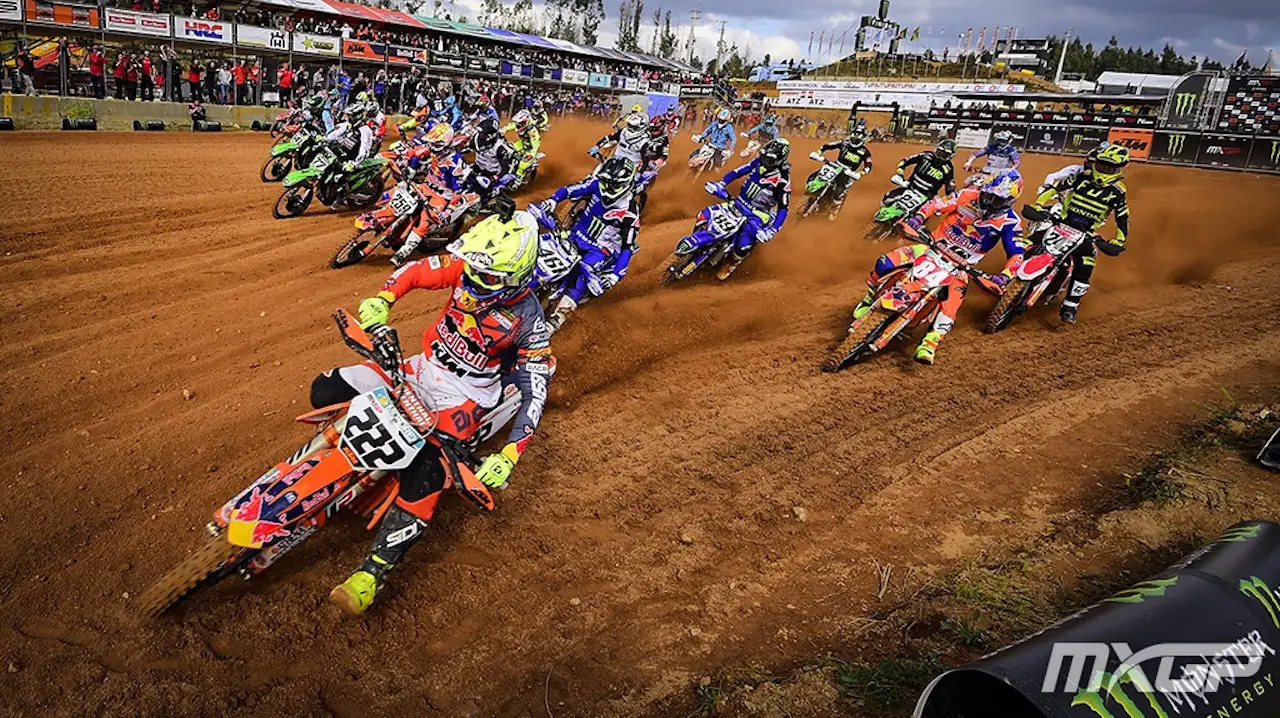 At the fifth round of the 2018 MXGP series in Portugal it was the KTM duo of veteran Tony Cailroli and Jeffrey Herlings who battled for the qualifying race win. It was Herlings who took the win by less than two seconds over Cairoli. Cairoli is down by ten points to Herlings, but we are sure Cairoli will make up for lost ground before the 20-race series is over. Yamaha rider Romain Febvre took third.
2018 PORTUGAL MXGP QUALIFYING RACE
Jeffrey Herlings (KTM)
Tony Cairoli (KTM)
Romain Febvre (Yam)
Tim Gajser (Hon)
Clement Desalle (Kaw)
Gautier Paulin (Hus)
Jeremy Seewer (Yam)
Evgeny Bobryshev (Suz)
Glenn Coldenhoff (KTM)
Arminas Jasikonis (Hon)
Shaun Simpson (Yam)
Alessandro Lupino (Kaw)
Maxime Desprey (Kaw)
Julien Lieber (Kaw)
Max Nagl (TM)
Kevin Strijbos (KTM)
Jose Butron (KTM)
Petar Petrov (Hon)
Tanel Leok (Hus)
Rui Goncalves (Yam)
Graeme Irwin (KTM)
Paulo Alberto (Yam)
Stefan Ekerold (KTM)
Ander Valentin (Hus)
Tomasz Wysocki (KTM)
Klemen Gercar (Hus)
Nathan Renkens (Hon)
Ivo Monticelli (Yam)
Joaquin Poli (Hon)
Benoit Paturel (KTM)
Simon Mallet (Hus)
Jeremy Van Horebeek (Yam)