2018 RED BULL STRAIGHT RHYTHM | OVERALL RACE RESULTS
What a day here at the 2018 Red Bull Straight Rhythm in Pomona. 
The Red Bull Straight Rhythm is all about who can go fastest in a straight line on a Supercross track. Except this year only two-strokes were allowed on the 1/4 mile drag strip at the Fairplex in Pomona. The beautiful sound of 125cc and 250cc two-strokes are the only bikes allowed on the track. That was not entirely true as Darryn Durham rode the super silent Alta this year. Last we heard Alta seized production? But they were still here. Past champs like Ryan Dungey, Ryan Villopoto and many more top riders tore it up on the 1/4 mile track.
Racing was exciting between past champions Ryan Dungey and Ryan Villopoto, but Dungey beat out Villopoto in two straight runs. In the battle between the teammates of Shane McElrath and Jordan Smith, Smith came away with a run win, but McElrath shut him down with winning the third run.
In the battle for third place in the 250cc class is was between Ryan Villopoto and Jordan Smith. They spilt wins, but past Supercross champion Villopoto beat out Smith in the third run for 3rd overall.
250cc TWO-STROKE FINAL RESULTS (top 4)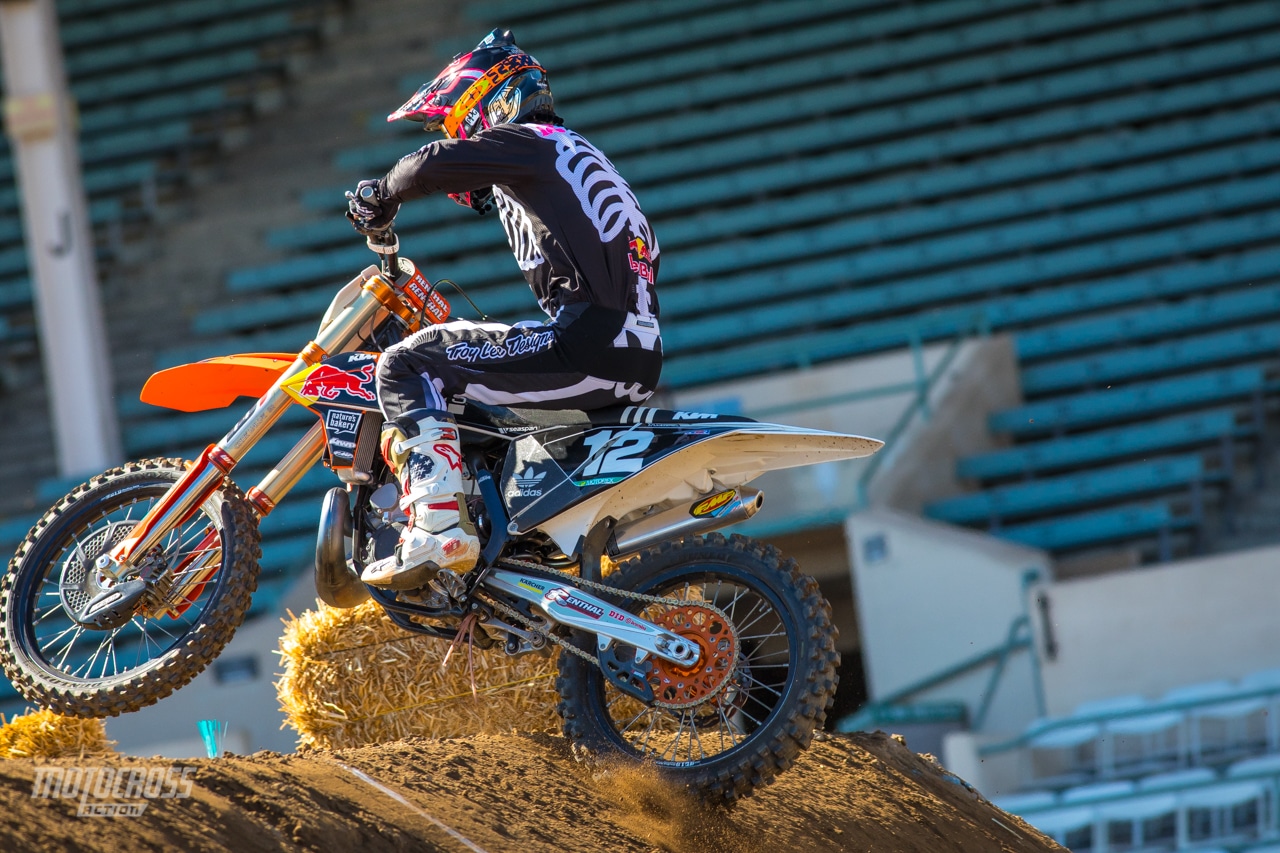 Shane McElrath.
Shane McElrath–KTM
Ryan Dungey–KTM
Ryan Villopoto–Yam
Jordan Smith–KTM
Ryan Dungey looked great for being retired.
This is the first time Ryan Villopoto raced two weekends in a row in a long time. 
Jordan Smith.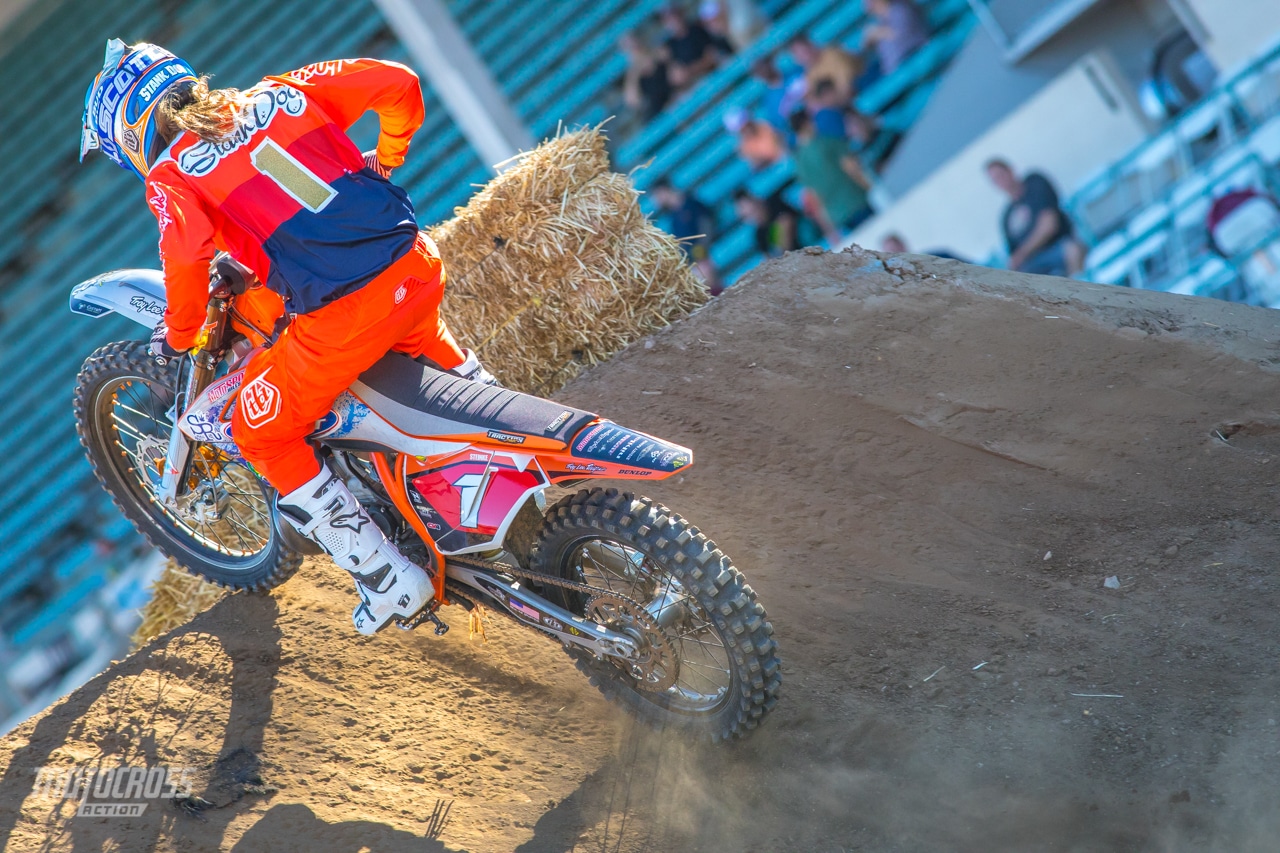 Last years champ, Gared Steinke crashed hard early in round 1. 
125cc TWO-STROKE FINAL RESULTS (top 4)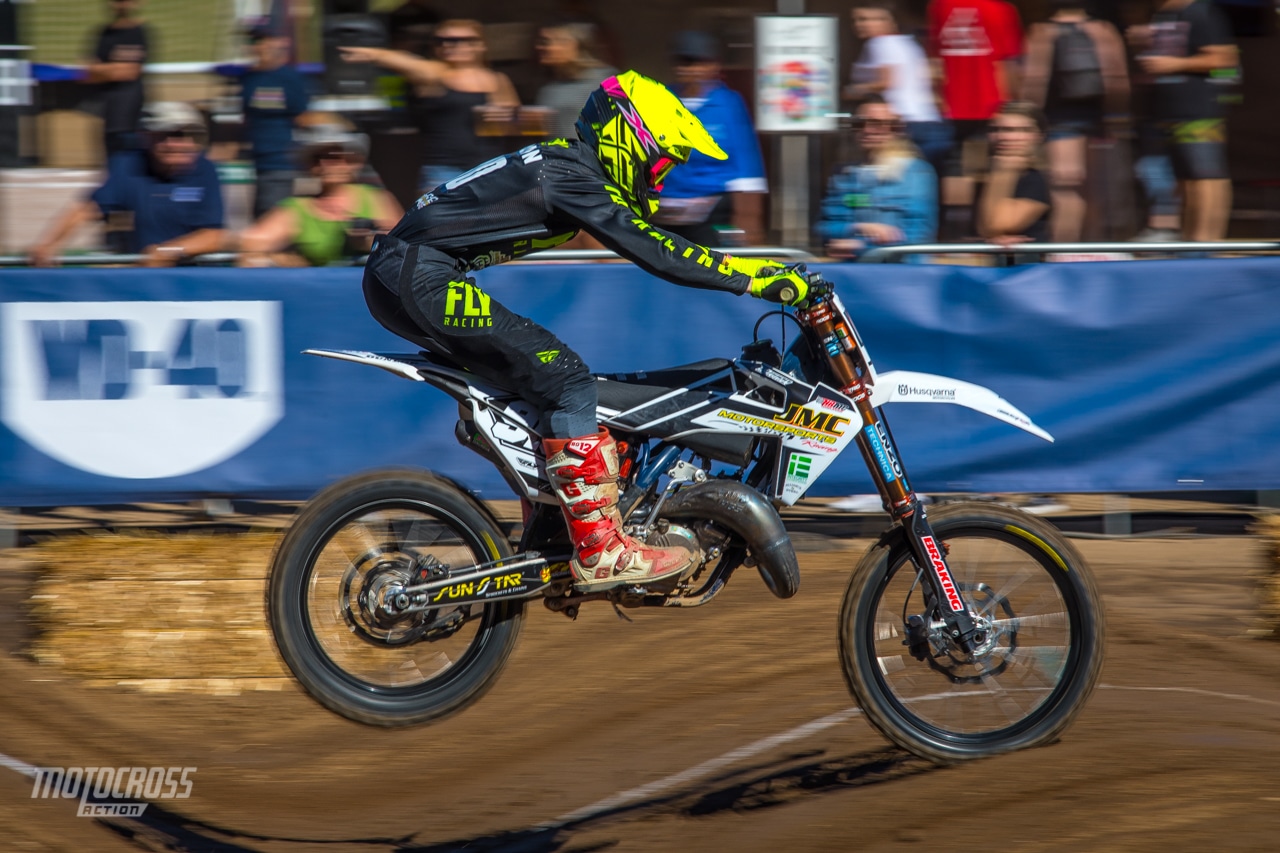 Carson Brown dominated the 125cc two-stroke class.
Carson Brown–(Hus)
AJ Catanzaro–(Kaw)
Luke Renzland–(Yam)
Chase Marquier–(Hus)
AJ Catanzaro was the James Stewart look-a-like.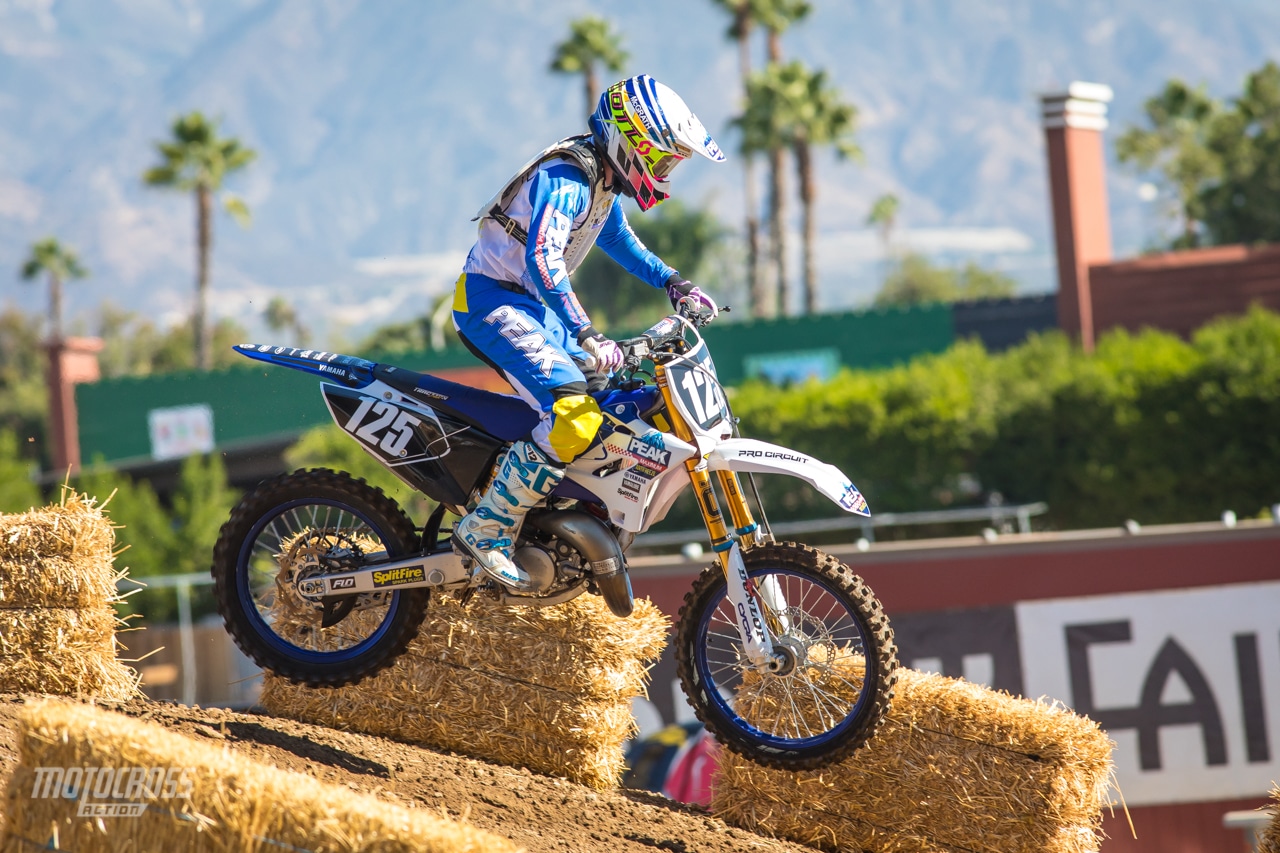 Luke Renzland looked like Jeremy McGrath back in his Peak Honda days.