2018 ROCKSTAR HUSQVARNA TEAM INTRO | GALLERY
On a slightly chilly and smokey Wednesday evening in Los Angeles, California, the MXA crew was invited to view a limited edition piece by Husqvarna. The 2018 "Rockstar Edition" FC450. The night included great views over Downtown L.A., meeting the 2018 Husky team and a glimpse of what is in store for Husqvarna as a company for 2018. Below you'll see a snap shots of the night though Spencer Owens camera. Enjoy.
The night started with a trip 70 stories up in an elevator to "OUE Skyspace" in Downtown Los Angeles.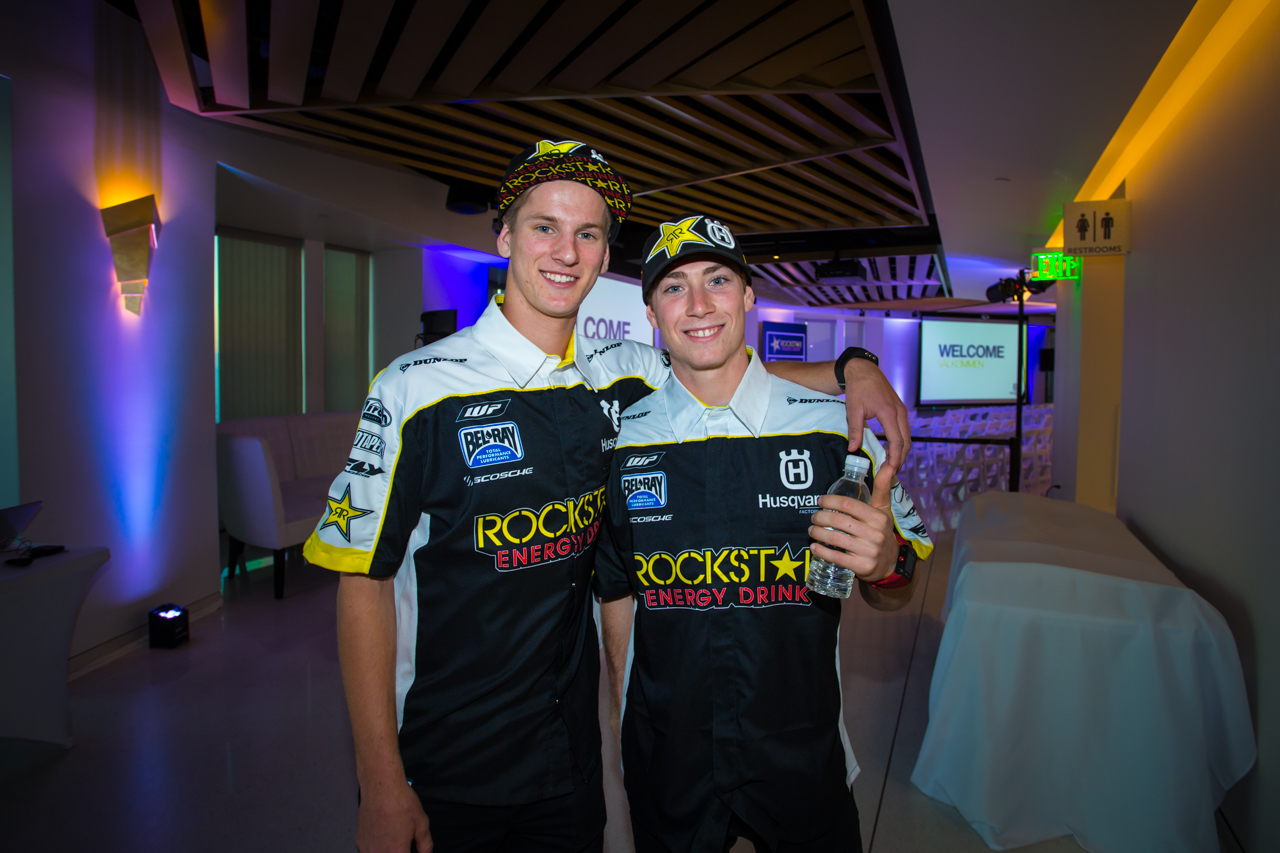 We ran into the newest edition's of the Rockstar Husqvarna 250 squad, Michael Mosiman (#64) and Mitchell Harrison (#30).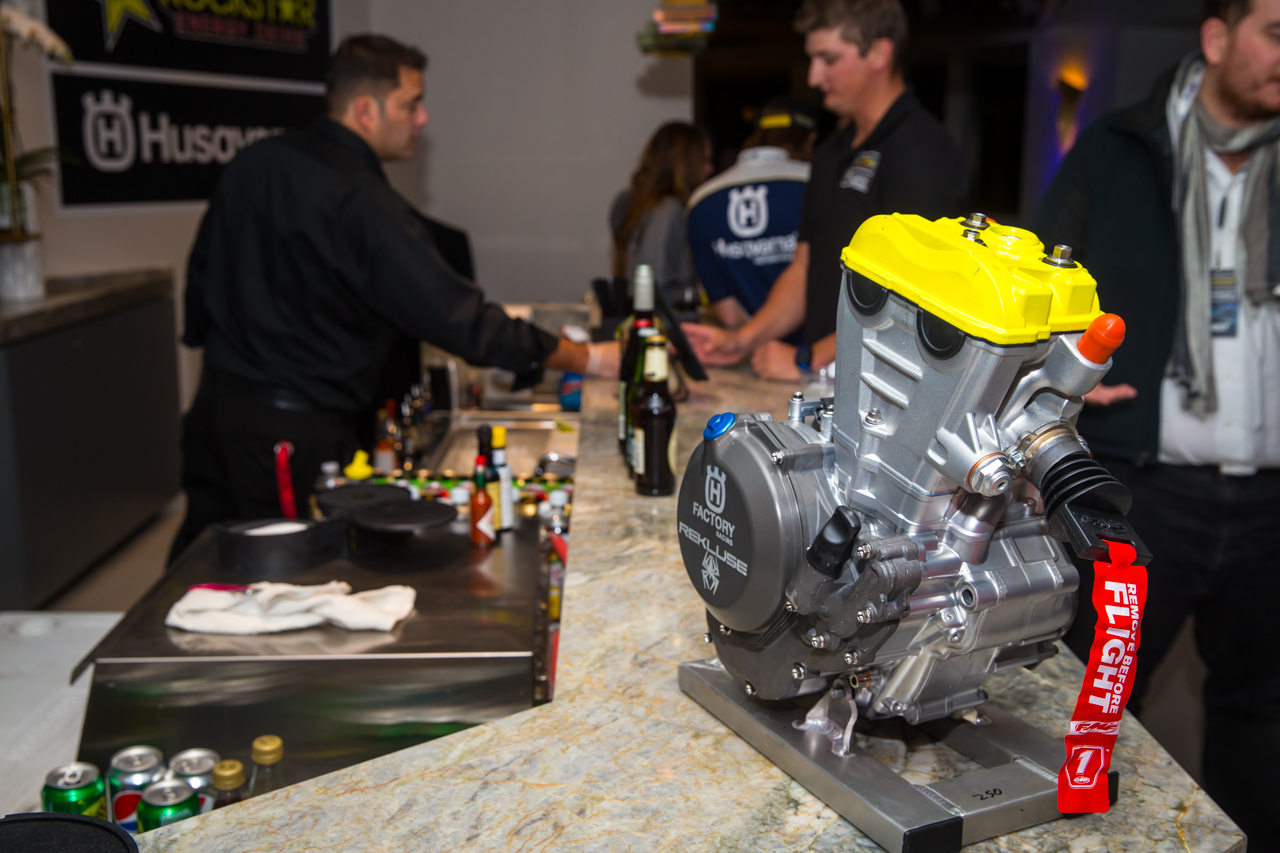 As the night got started, the industry faces had the opportunity to get up close and personal with heart of the newest edition of the Husqvarna family.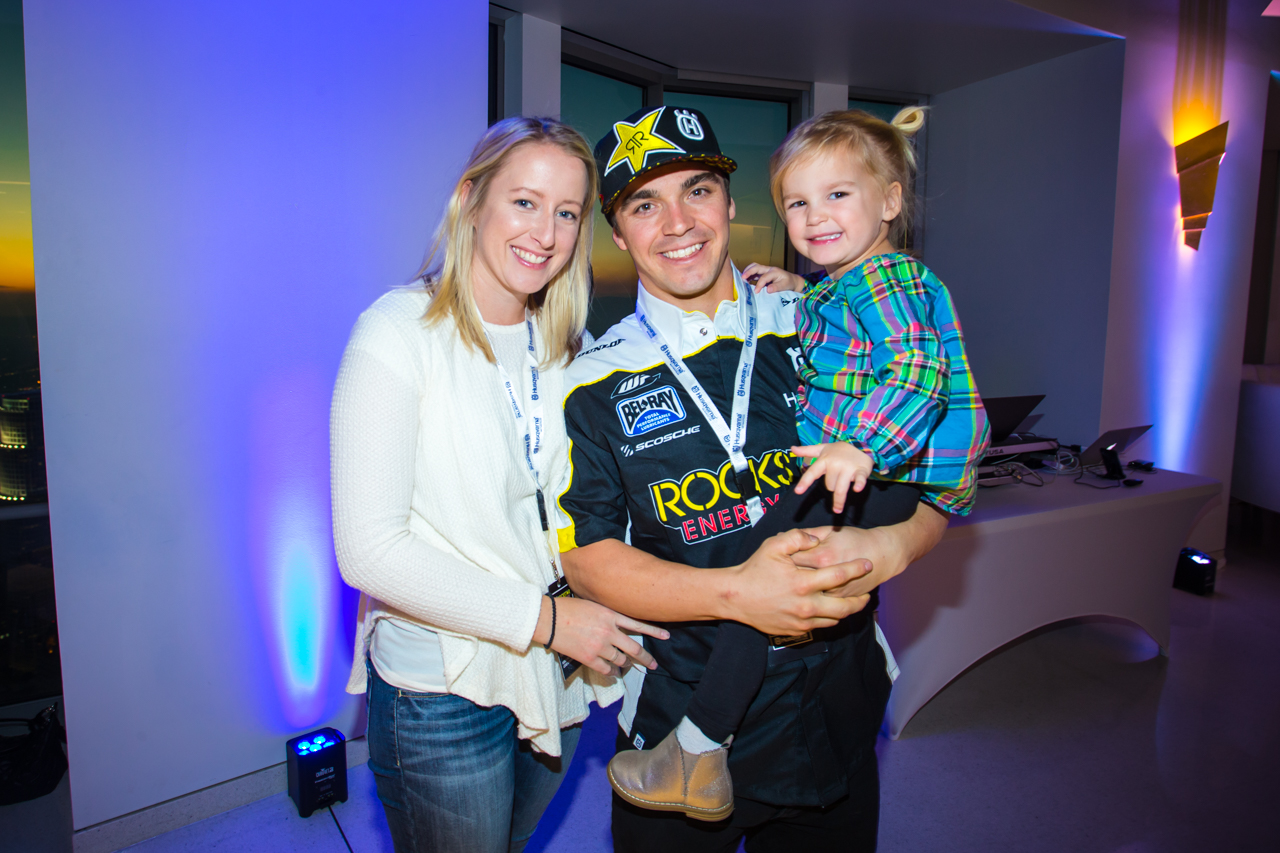 Zach, Brittany and little Emory Osborne were hanging around the launch.
We loved hearing about how much Husqvarna as a company has grown since Stefan Pierer bought the company in 2014.
Monster Energy Supercross TV caster and former 1997 Supercross champion Jeff Emig lead us through the night.
The moment everyone was waiting for finally arrived. The viewing of the Rockstar Edition FC450.
 The 2018 Rockstar Husqvarna athletes (Mitchell Harrison, Michael Mosiman, Zach Osborne, Dean Wilson, Jason Anderson) talked about the team, the new bike and what the new season brings.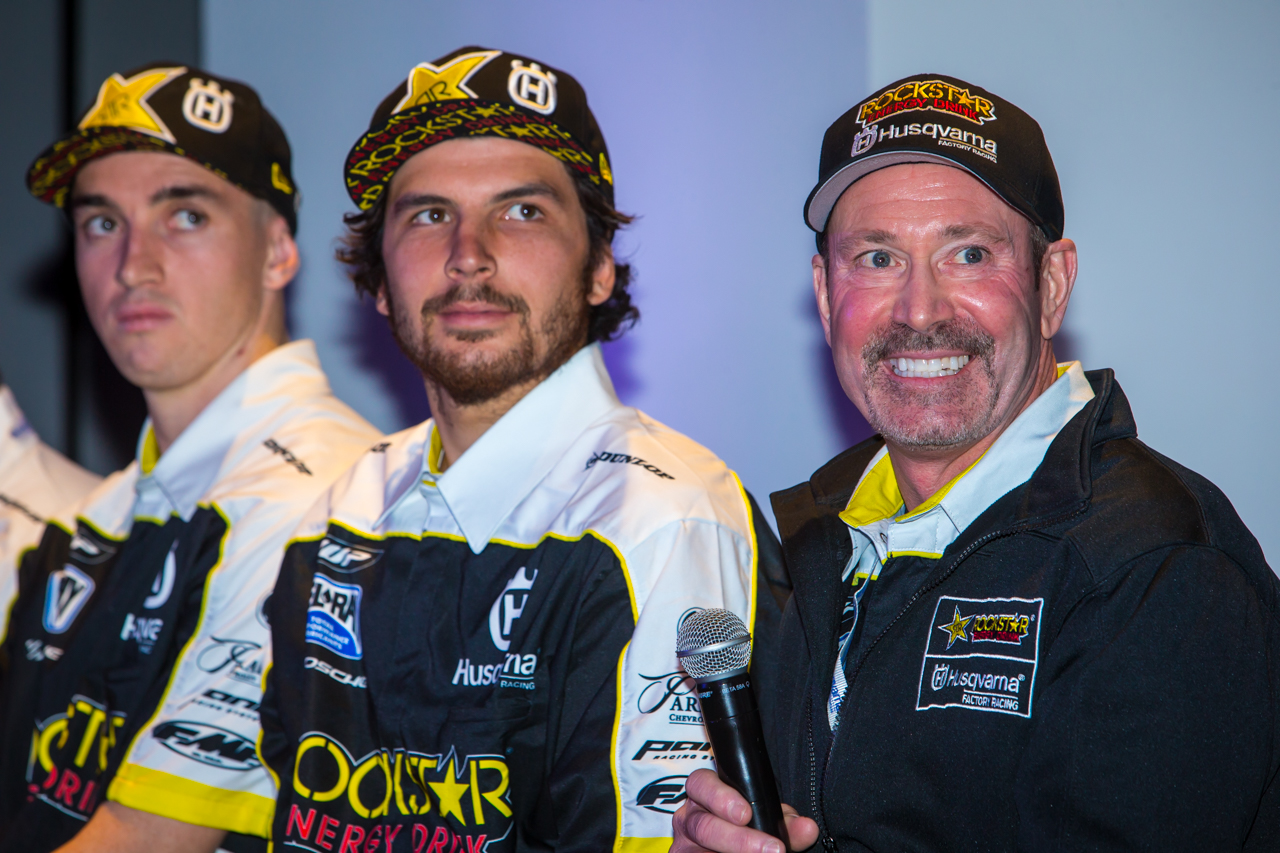 All smiles from team manager, Bobby Hewitt.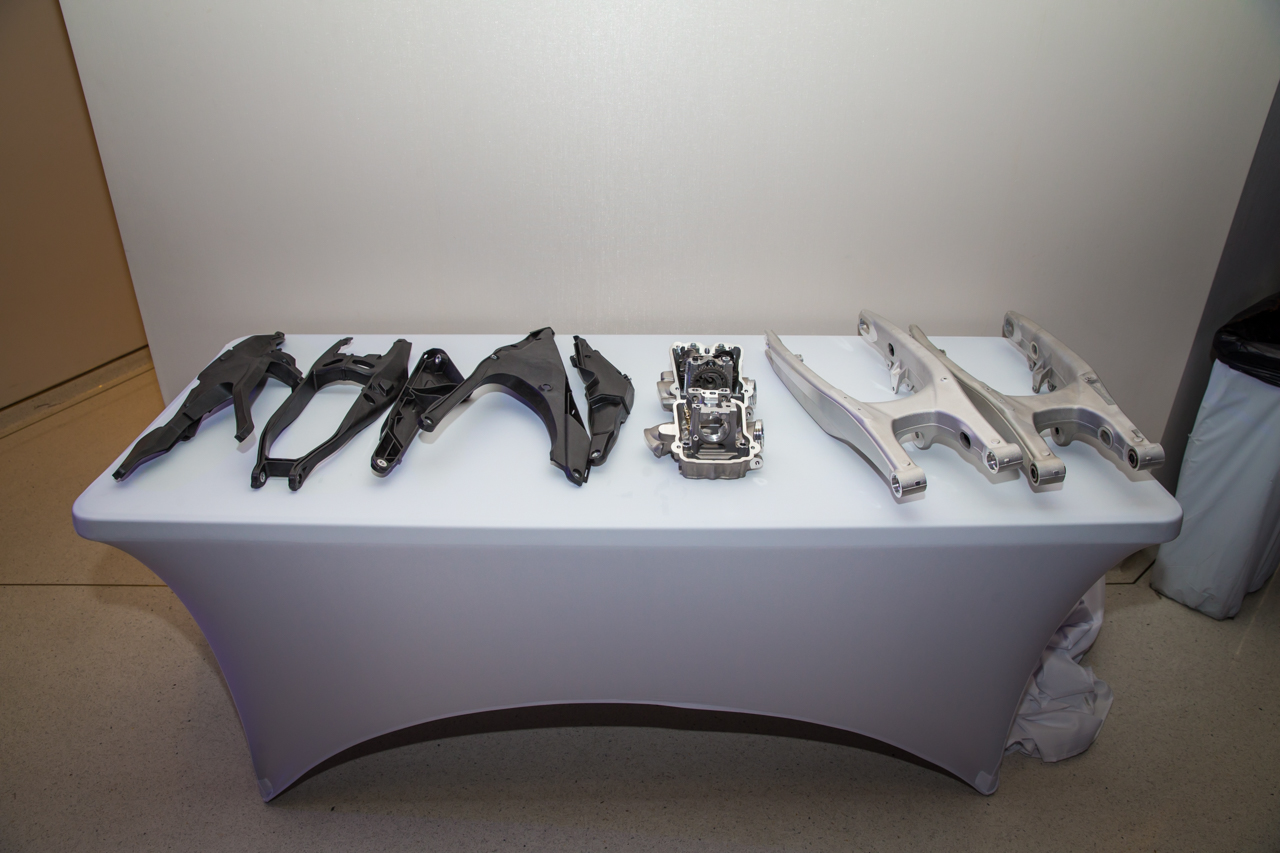 Shown are the differences of the subframe, cylinder and swingarm   between the 2018 FC450 and the Rockstar Edition FC450.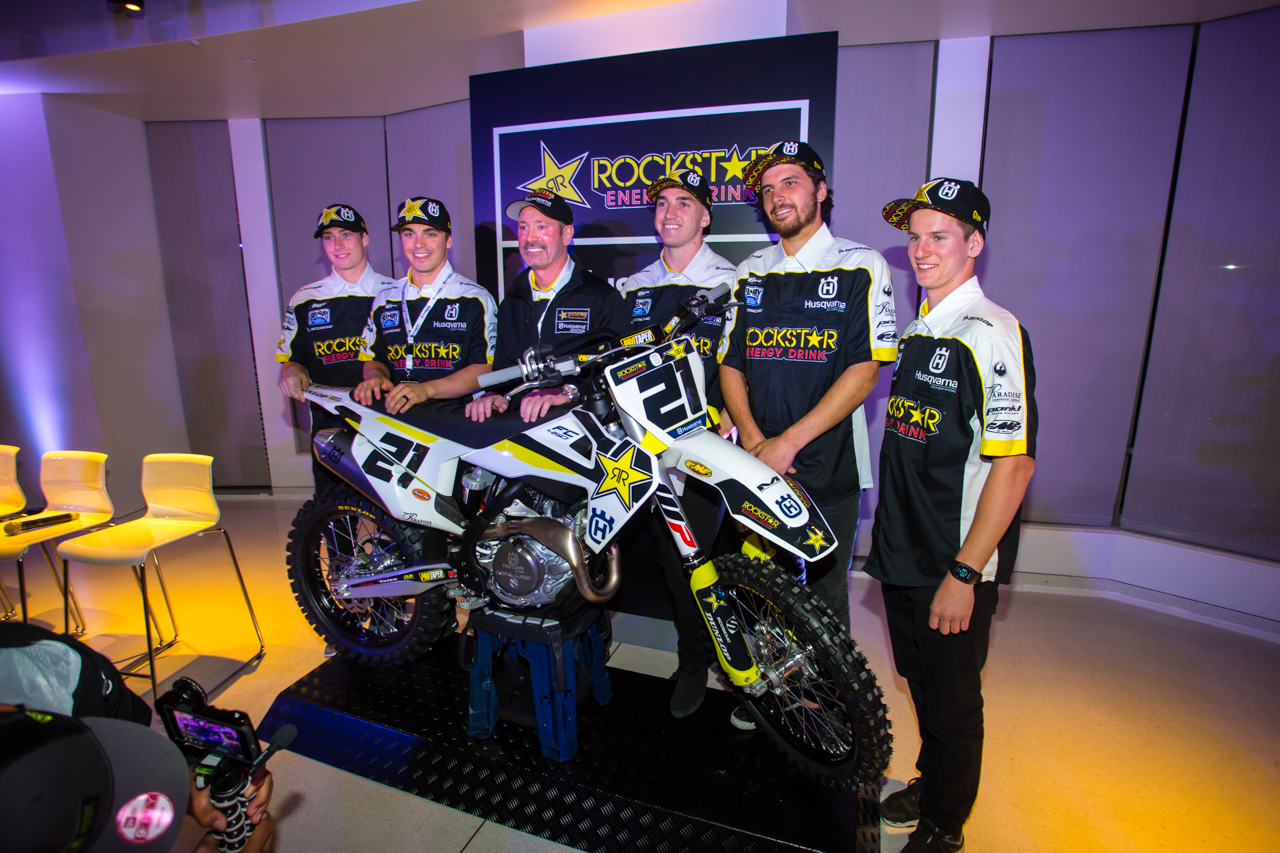 The squad, left to right: Mitchell Harrison, Zach Osbourne, Bobby Hewitt, Dean Wilson, Jason Anderson and Michael Mosiman.
The Husqvarna employees love nights like these.
"The bar trophy shelf," coming to a Home Goods near you.
Dean Wilson is clearly over the couple photo requirement.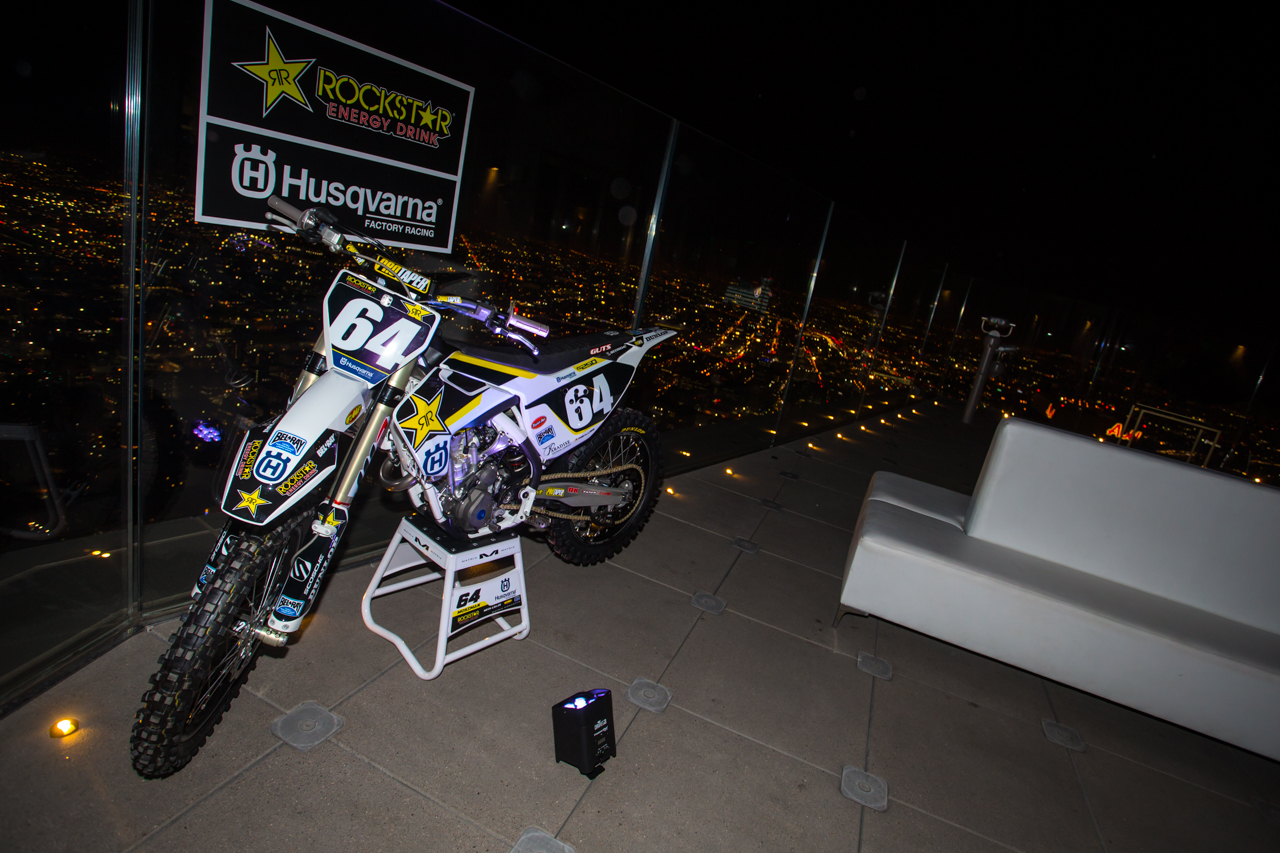 Last but not least, you couldn't beat the view 70 floors above looking over Downtown L.A.