2018 THUNDER VALLEY NATIONAL | 125cc ALL STARS (UPDATED WITH RESULTS)
The 2018 Thunder Valley National held the second round of the six-race 125cc All-Star series. This round wasn't as packed with big names like the first round at Hangtown (most notably Ryan Villopoto was missing), although many amateur and local racers came out to hold their tiddlers wide open around the Colorado track. Retired factory rider, now Star Racing team manager Wil Hahn was the biggest name racing the 125cc All Star race.
Meanwhile in the AMA 450 Pro class, there were three KTM 250SX two-strokes in qualifying. Chris Alldredge, Ryan Surratt and Gared Steinke rode qualifying in the morning. Chris Alldredge qualified into the motos in 34th place. Gared did not qualify as he placed 45th out of 50 riders and Ryan Surratt qualified 29th. Surratt was 26th overall in the 450 class with a 25-24 score. Alldredge was 38th overall  after a big crash in moto one, which sidelined him for moto two.
Two-strokes at elevation starve for oxygen. Down on horsepower in comparison to the factory larger displacement 450cc bikes they are competing against Colorado is not as favorable to smokers as some of the lower elevation tracks with less hills.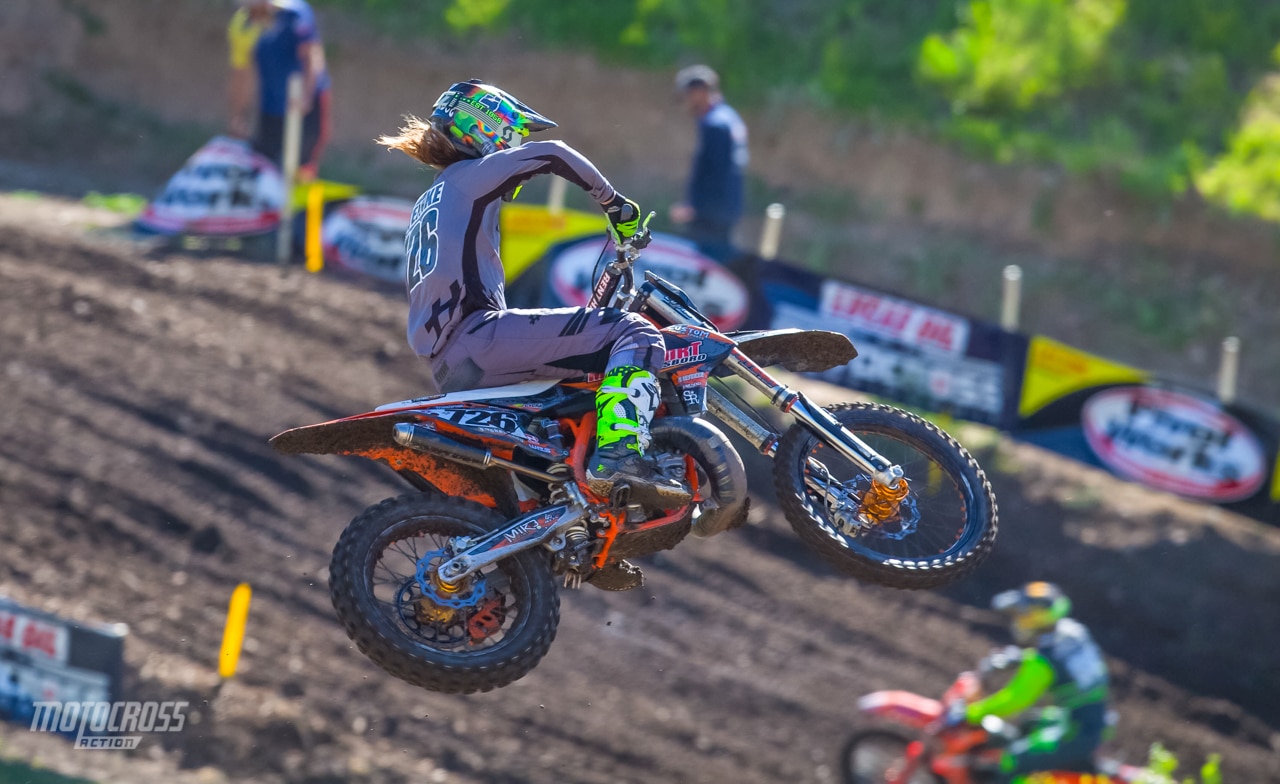 Gared Steinke was unable to qualify this time around in the 450 Pro class on his KTM 250SX. Although Chris Alldredge and Ryan Surratt were. 
The start of the All Star 125cc race. Riders came from 10 states to race, with Colorado having 12 of the 30 riders. Utah had three riders. Texas, Iowa, California and Minnesota had two each.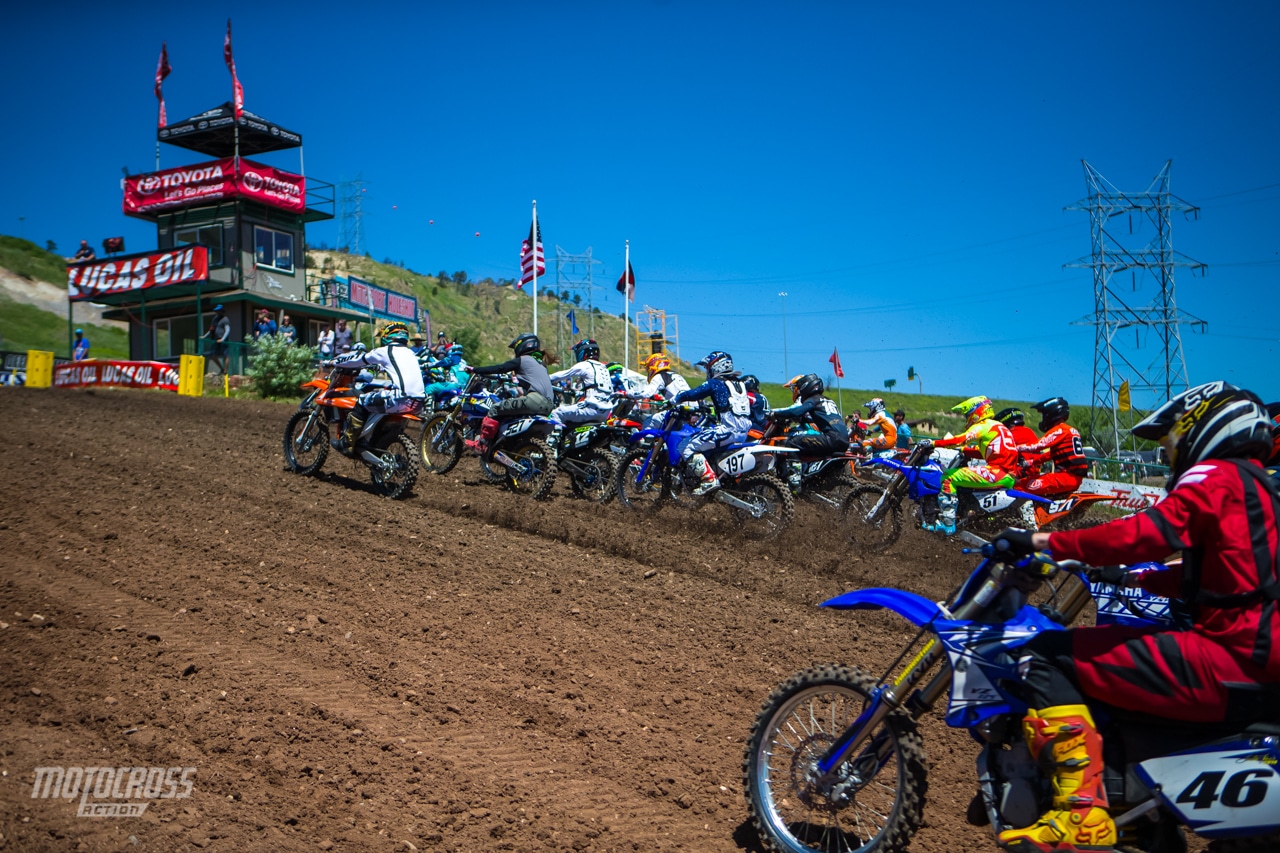 It took awhile for the 125cc machines to make it to the first turn. It was music to our ears.
Coming into the Thunder Valley first corner there was a massive 125cc pile up.


Rider coming around for the first lap.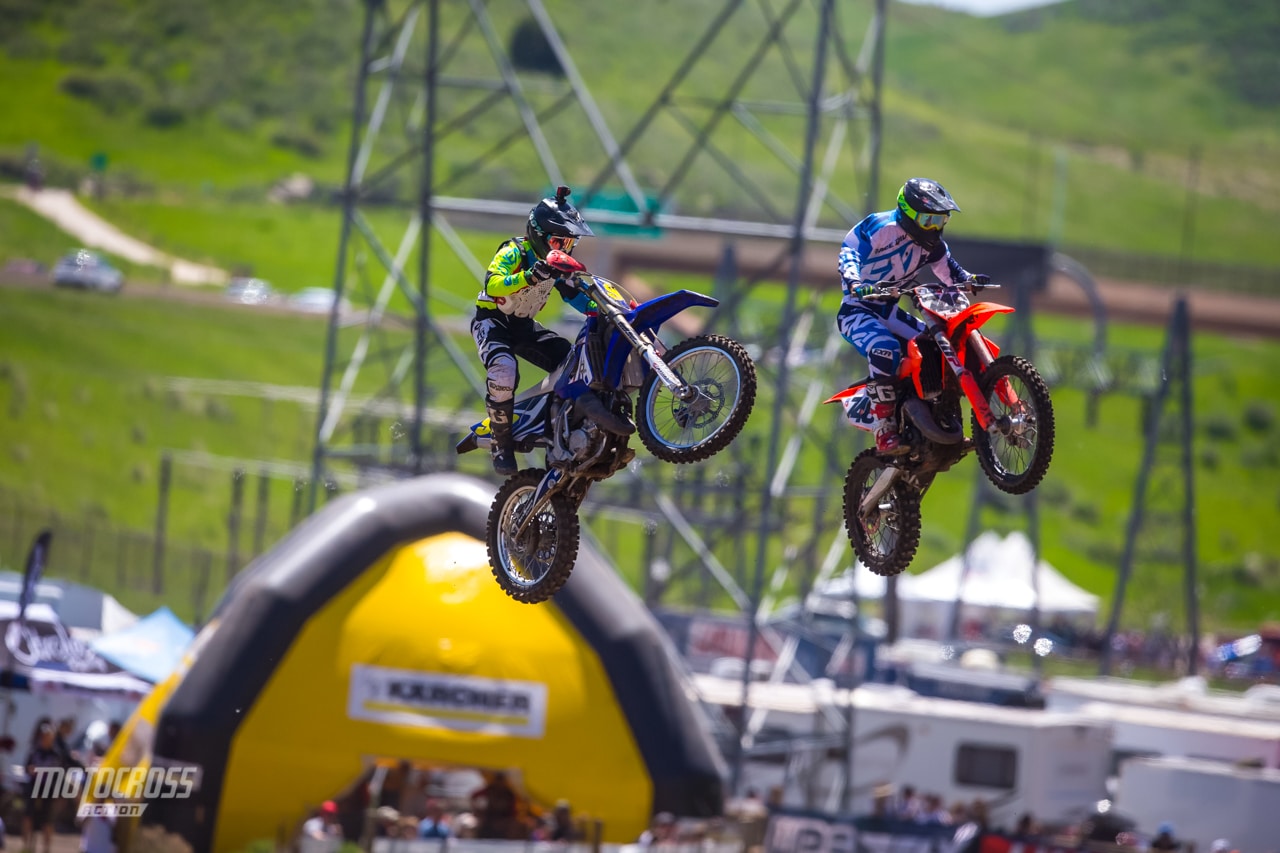 Iowa's Chase Stevenson on a KTM 125SX makes the pass on a YZ125.

Chan Baker from Tulsa was second behind Hahn on a Yamaha YZ125. 
Wil Hahn looked good on his Star Racing YZ125. Wil won the second round of the 125 All Star series (although it is not really a series).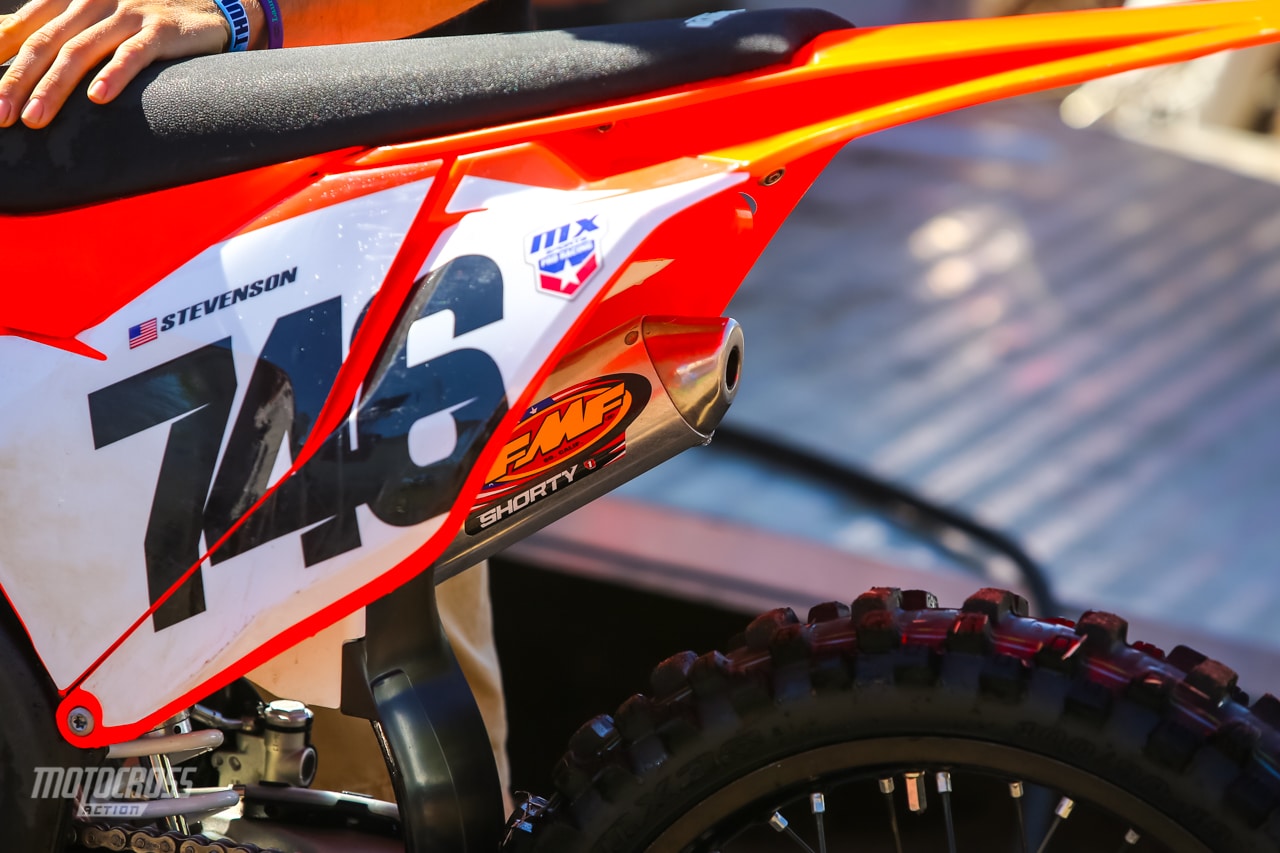 The two-strokes add a different sound pattern to the National scene—it reminds the veterans in the crowd of the good old days.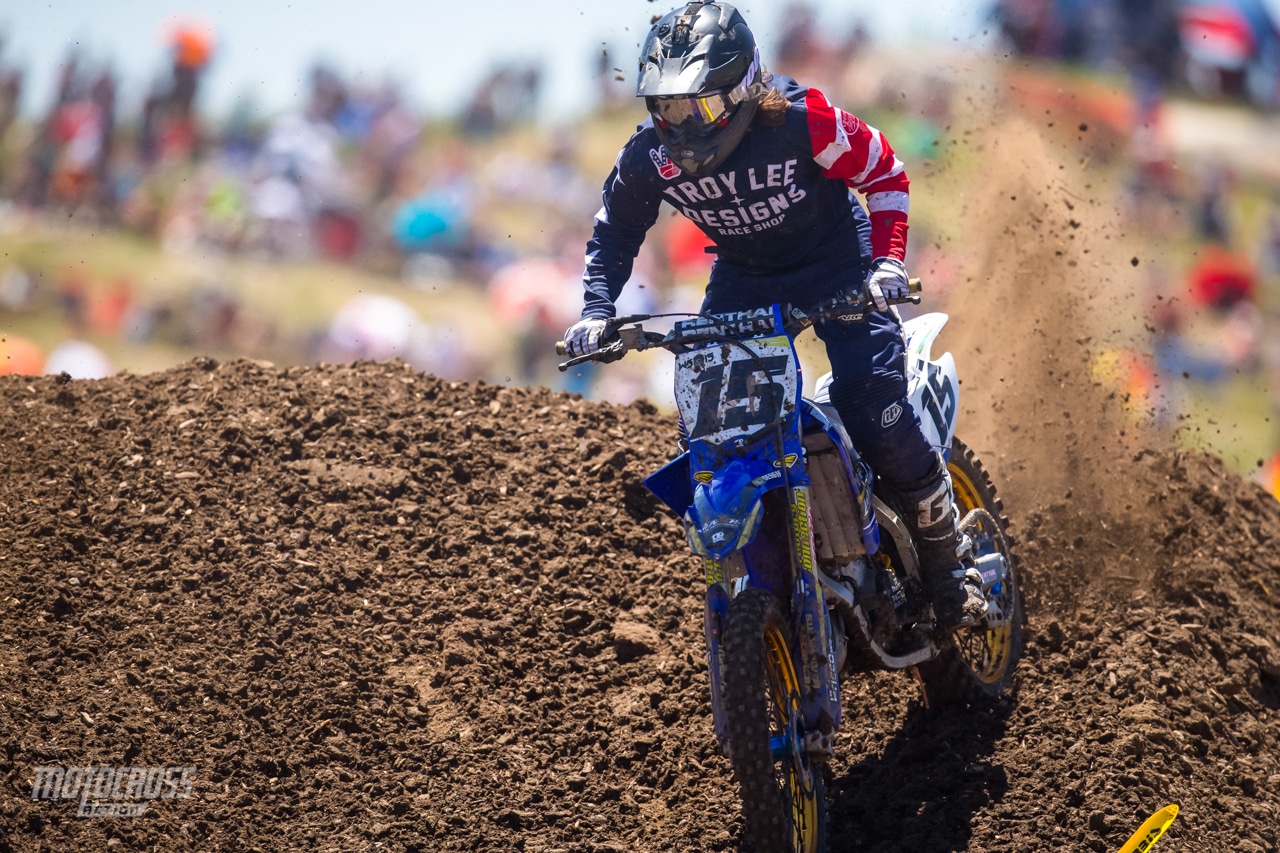 The bulk for the 125cc riders were on YZ125s—including Minnesota's Wesley Selby (15).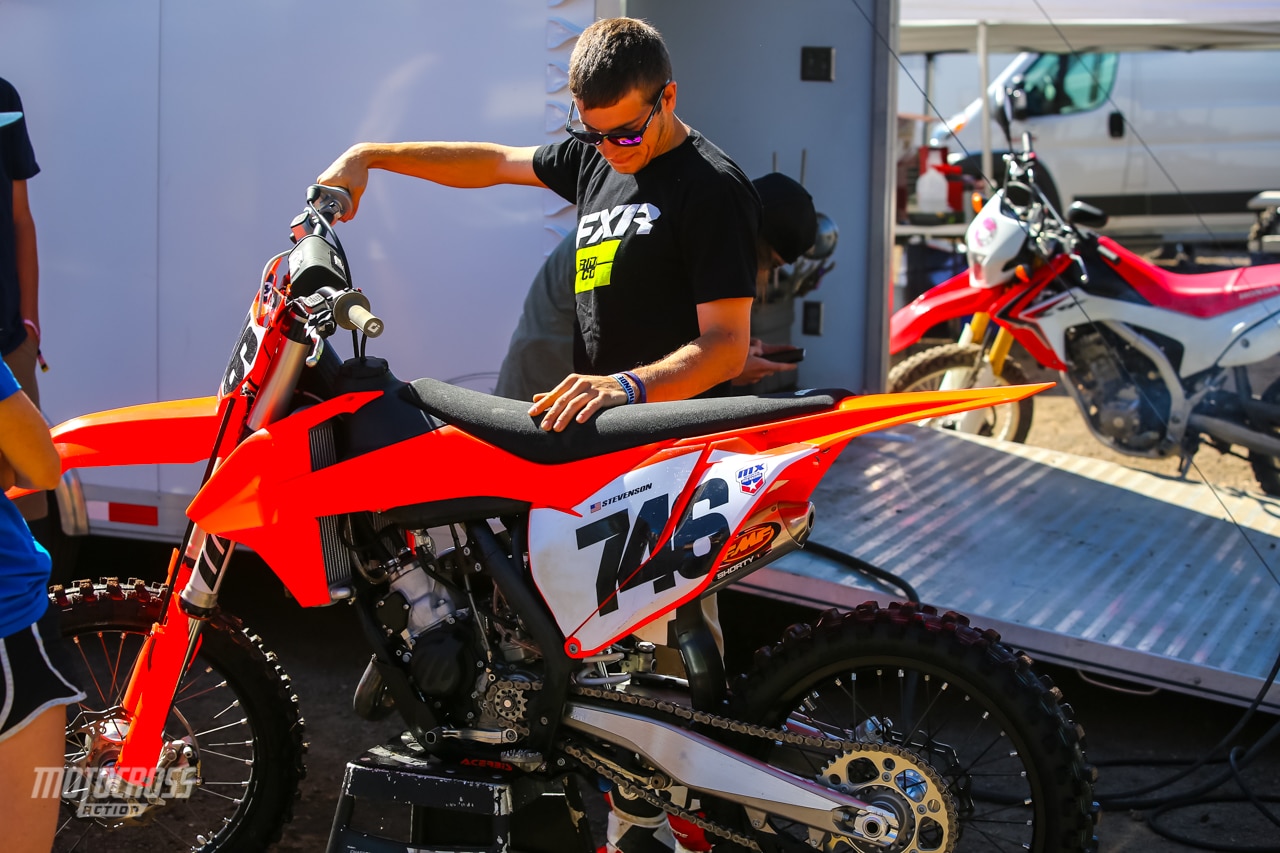 Chase Stevenson's 2018 flo orange KTM 125SX. Chase was 4th overall.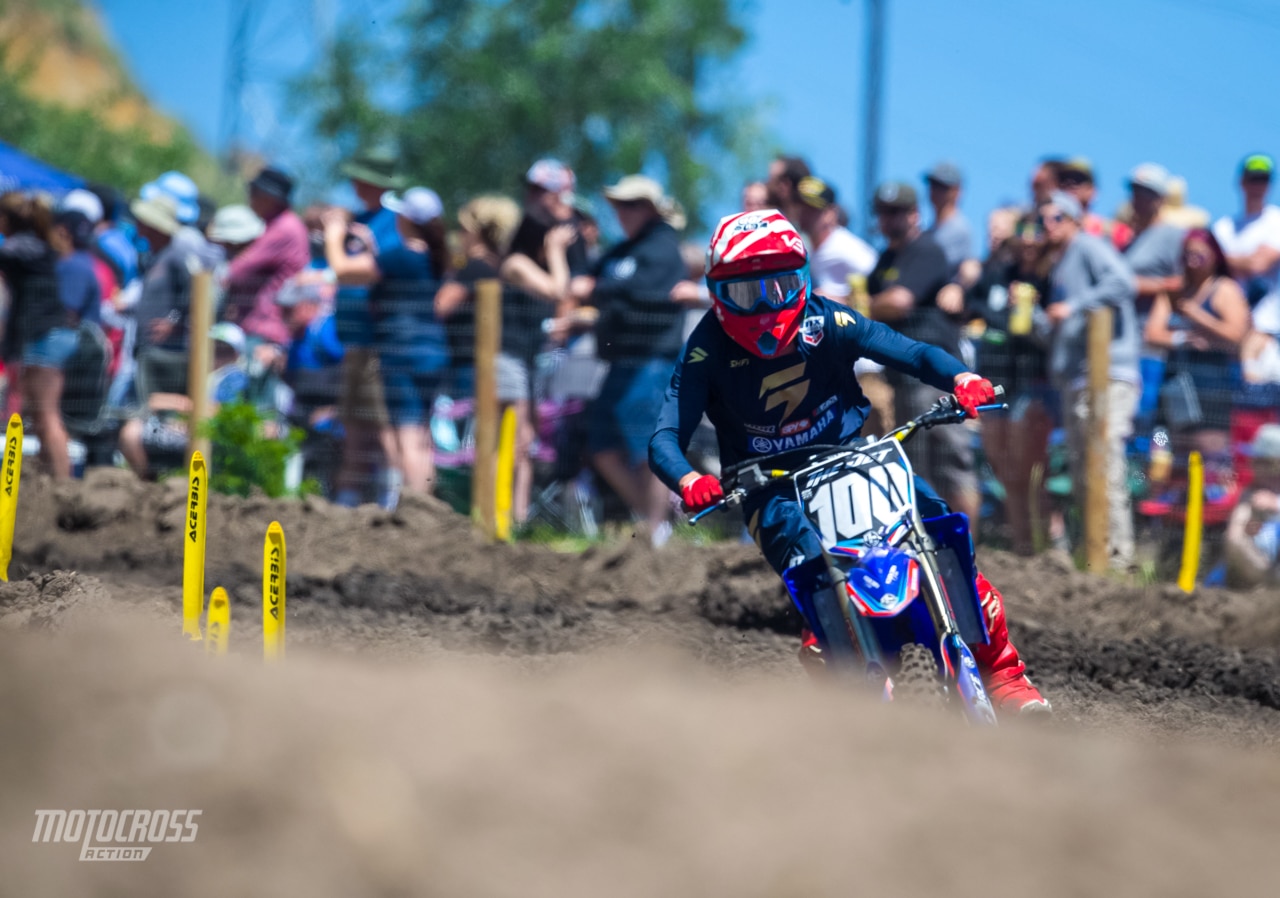 Hometown rider Jet Underwood was 11th last year, but finished 9th in 2018.


A.J. Gilbert raced this race last year on his Honda CR125 as well.  This year the drive from Eagle Mountain, Utah, was rewarded with an 8th place.

Taking home the hardware…or is that the woodwork. Either way, 5th place Bryce Shondeck has something to show for his hard work. Photo: John Perry

2018 FMF 125 DREAM RACE RESULTS
Wil Hahn (Yam)
Chandler Baker (Yam)
Matt Burris (KTM)
Chase Stevenson (Yam)
Bryce Shondeck (Yam)
Tucker Saye  (Suz)
Tyler DuCray (KTM)
A.J. Gilbert (Hon)
Jet Underwood (Yam)
Kaleb DeKeyrel (Yam)
Cody Baker (KTM)
Wesley Selby (Yam)
Will Stockland(Yam)
Al Morrison (Hus)
Martin Steve (Kaw)
Chris Wasil (KTM)
Rob Kniss (Hus)
Devin Brassfield (KTM)
Kyle Poole (Hus)
Samatha Peters (Yam)