2018 WORLD MOTOCROSS CHAMPIONSHIP SCHEDULE ANNOUNCED
Click on image to enlarge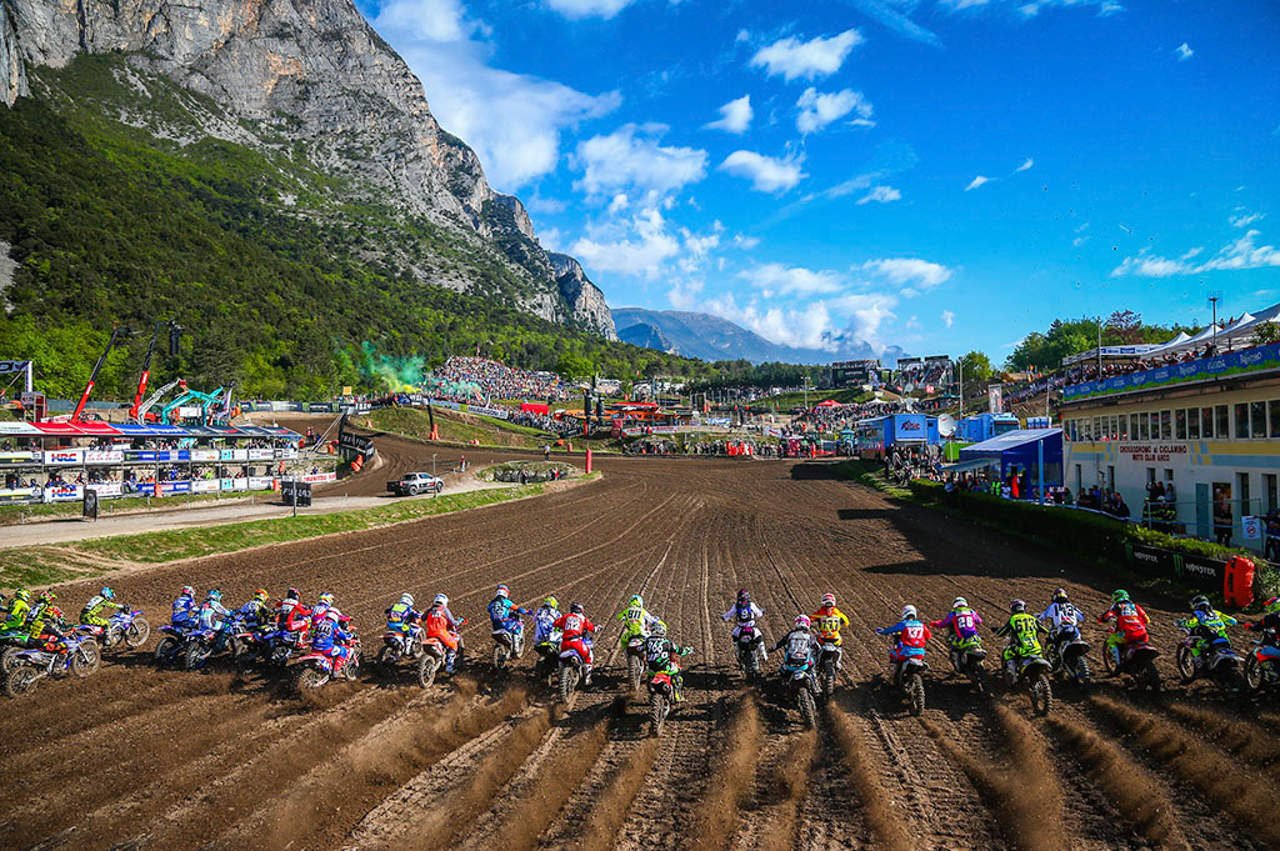 The 2018 World Motocross Championships will start in Argentina (Qatar is no longer a GP) on March 4. Two weeks later the series will return to Europe for a new GP at the Red Sands track in Spain. The third race, plus the 10th and 19th races will be in Italy (at Pietramurata, TBA and Imola). Of the 19 GP races in the 2018 schedule, there will be  four fly-away races, requiring three separate trips across the ocean (Argentina, Indonesia and a combined Mexico/USA trip).
There will be six womens rounds (Italy 1, England, France, Czech Republic, Holland and Italy 3), one Vet round (Holland 2 at Assen), nine 250 EMX rounds, nine 125 EMX rounds and six 300EMX rounds.
The 2018 Motocross des Nations is schedule on October 7, 2018, at a track yet to be named—somewhere in the USA.
2018 FIM MOTOCROSS WORLD CHAMPIONSHIP
Mar. 4…………..Argentina
Mar. 25…………Spain
Apr. 8……………Italy 1
Apr. 15………….Holland 1
Apr. 29………….Russia
May 13………….Latvia
May 20………….Germany
June 3…………..England
June 10…………France
June 24…………Italy 2
July 8……………Indonesia
July 22………….Czech Republic
Aug. 5…………..Belgium
Aug. 12…………Switzerland
Aug. 19…………Sweden
Sept. 2………….USA
Sept. 9………….Mexico
Sept. 23………..Holland 2
Sept. 30………..Italy 3
2018 MOTOCROSS DES NATIONS
Oct. 7………….USA