2019 250 FOUR-STROKE PREVIEW | MOTOCROSS ACTION MID-WEEK REPORT

#WHIPITWEDNESDAY
Rider: Carson Brown
Event: 2019 MXA 250 four-stroke shootout
Photographer: Daryl Ecklund
Bike: 2019 Honda CRF250
Location: Glen Helen
Lens: 300mm f/4
Focal length: 300mm
Exposure: 1/2000sec
F-stop: f/6.3
ISO: 1000
TWO-STROKE SPOTLIGHT: JAMES PAYNE'S MUGEN 125 BUILD
James is in the middle of building his Mugen 125cc two-stroke. He sent a few of photos of him in the process of building it. Enjoy!
EDITORS NOTE: Please keep those submissions coming. If you would like your bike to be featured in the "Two-Stroke or Four-Stroke Spotlight," please email me at [email protected]. All I ask is that you give a breakdown of your bike and a detailed description of the build. Please also send a few photos of your steed. By submitting your bike, you agree to release all ownership rights to the images and copy to MXA. Please don't email me spam or try selling me Taylor Swift concert tickets or email me spam. I already celebrate T-Swizzle's entire collective, and there will be "bad blood" if you send me junk mail. See what I did there? Happy submitting your smoker.
2019 250 FOUR-STROKE SHOOTOUT PREVIEW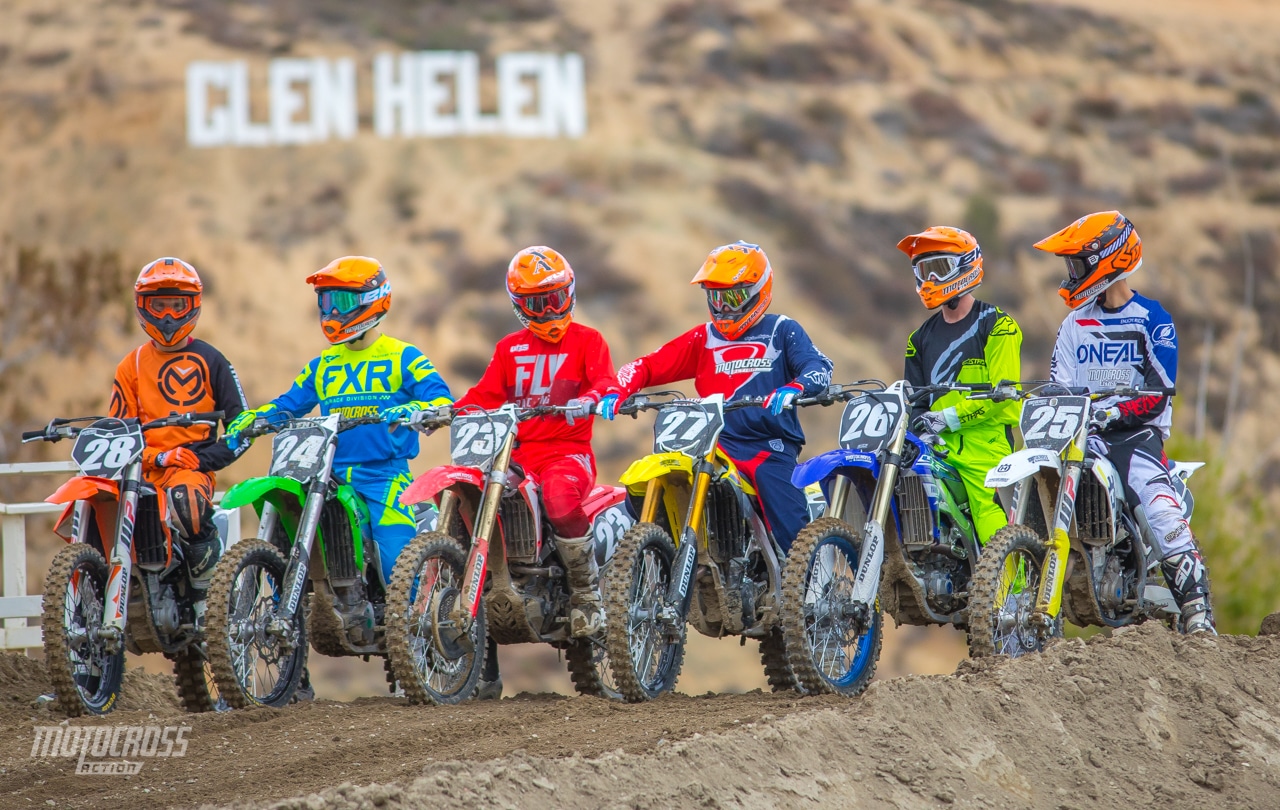 Which color will win the MXA 2019 250 four-stroke shootout for 2019?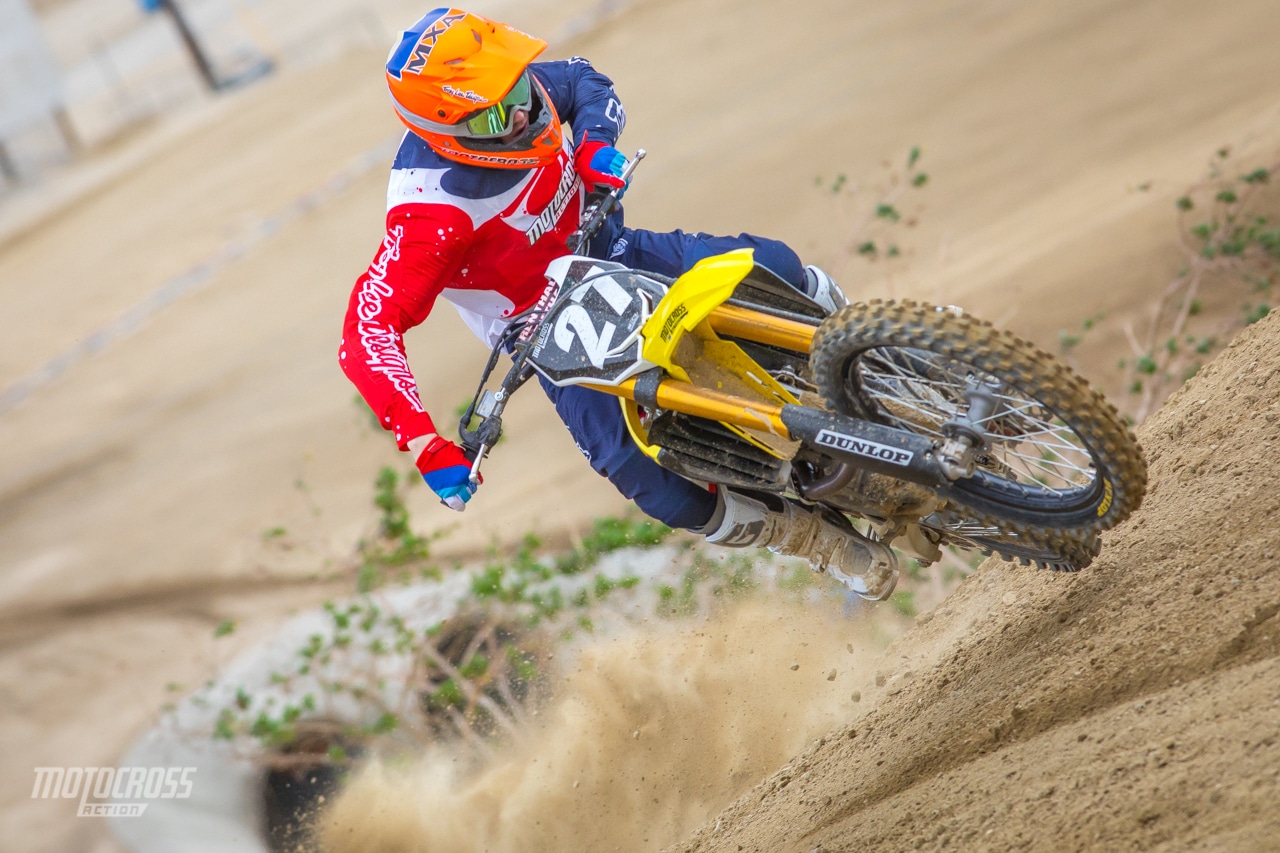 The 2019 Suzuki RM-Z250 is a vastly improved motorcycle for 2019. It is no longer at the bottom of the peak horsepower totem pole. That spot is now occupied by the KX250.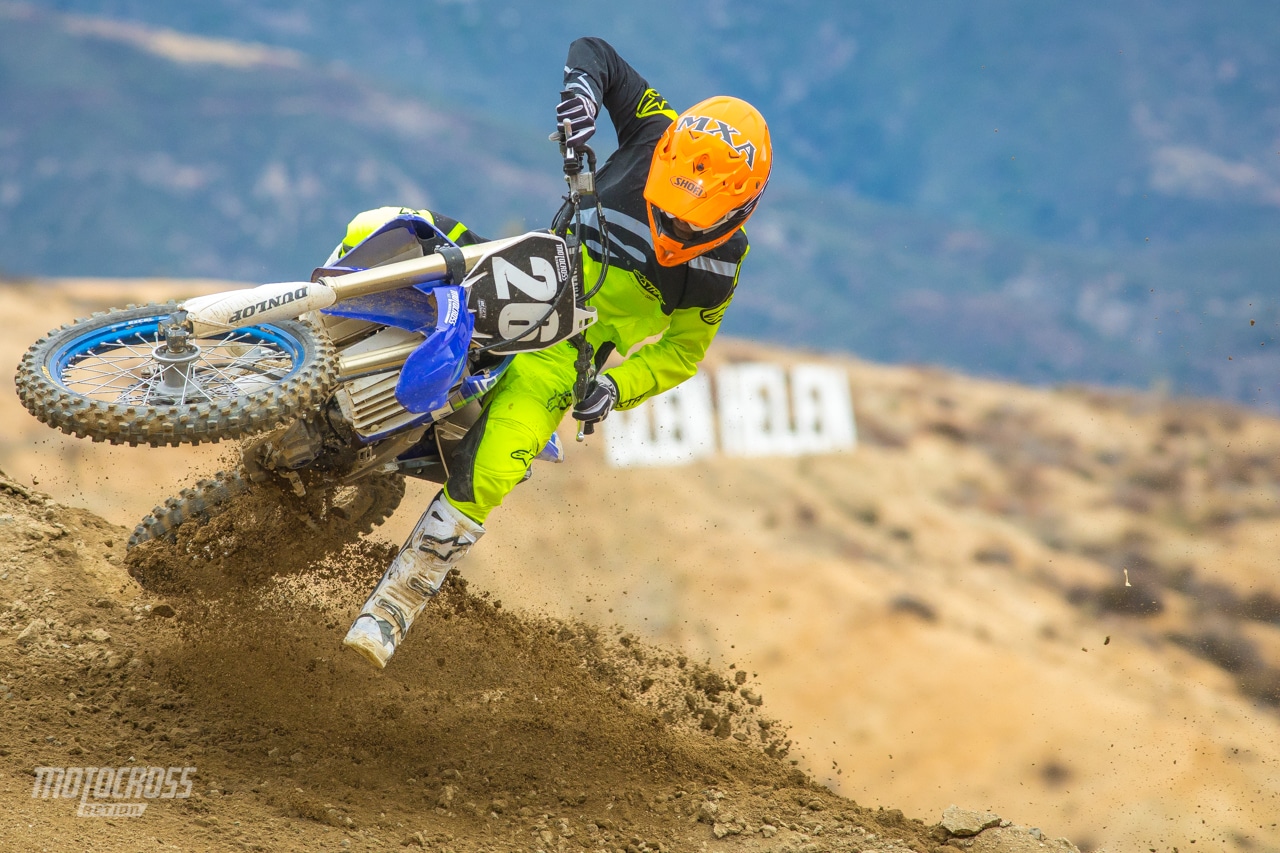 The 2019 Yamaha YZ250F is an all-new bike for 2019. On the dyno the powercurve is nothing special. When you get it on the dirt dyno is when you feel its unique low to mid range grunt. 
The 2019 Honda CRF250 is hands down a better machine than the 2018 model. Is has been refined to makes almost two more horsepower throughout its entire power curve. The question is, will it be enough to move up in the pecking order? 
The 2019 KTM 250SXF is the 2018 MXA shootout winner. With minor updates to the engine and a loss of horsepower due to the closed off airbox, can the KTM keep its top spot?
The 2019 Kawasaki KX250 is the same package as 2018. It has horrible forks and offers the least peak power of the six bikes. On the other hand, this bike turns great, has superb bottom to mid range power and is the thinnest bike in the class.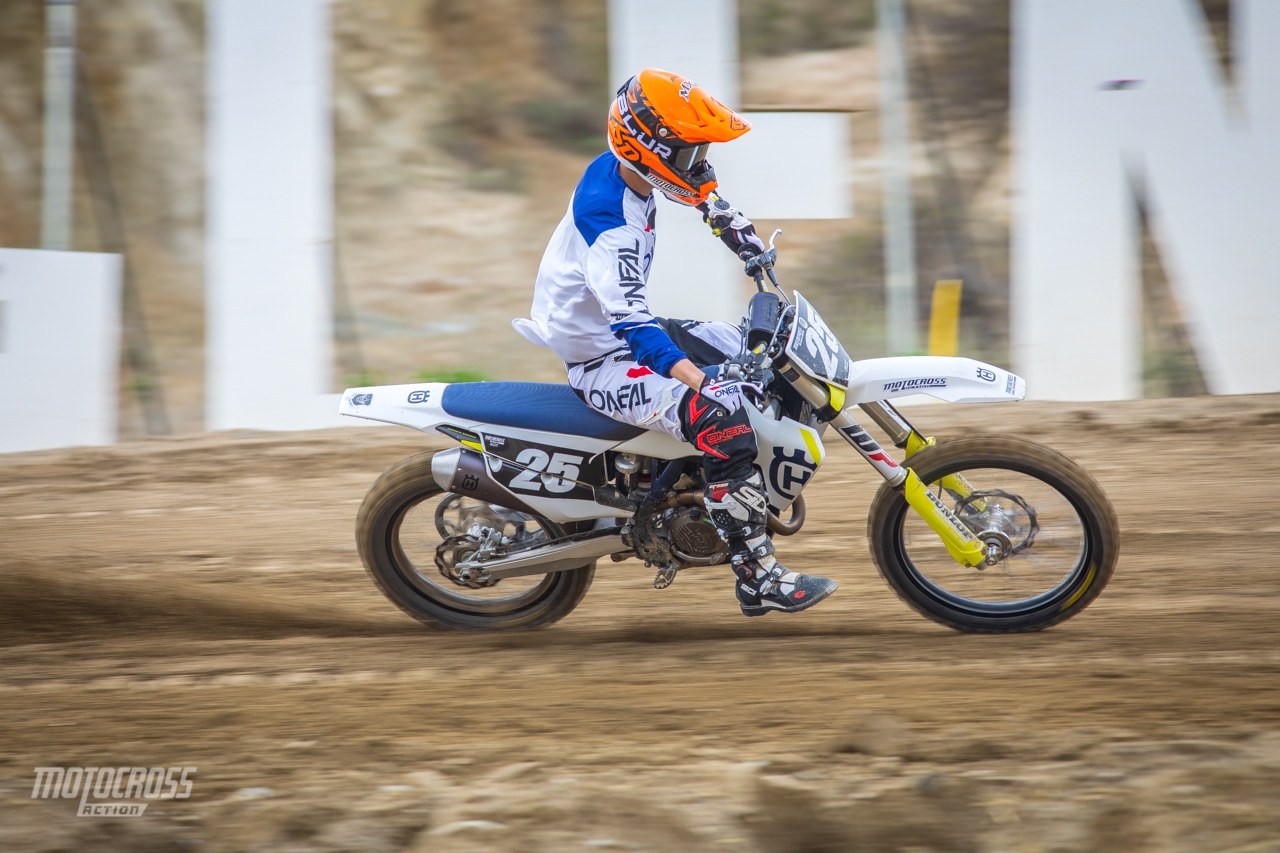 The 2019 Husqvarna FC250 has been detuned over the years. It used to make close to 44 horsepower, now it is down into the 42 range. The engine and chassis are a carbon copy of the KTM, although they have different feels on the track. 
HONDA RESTYLING KIT | NEW COLORS CR125/250 (2002-2007)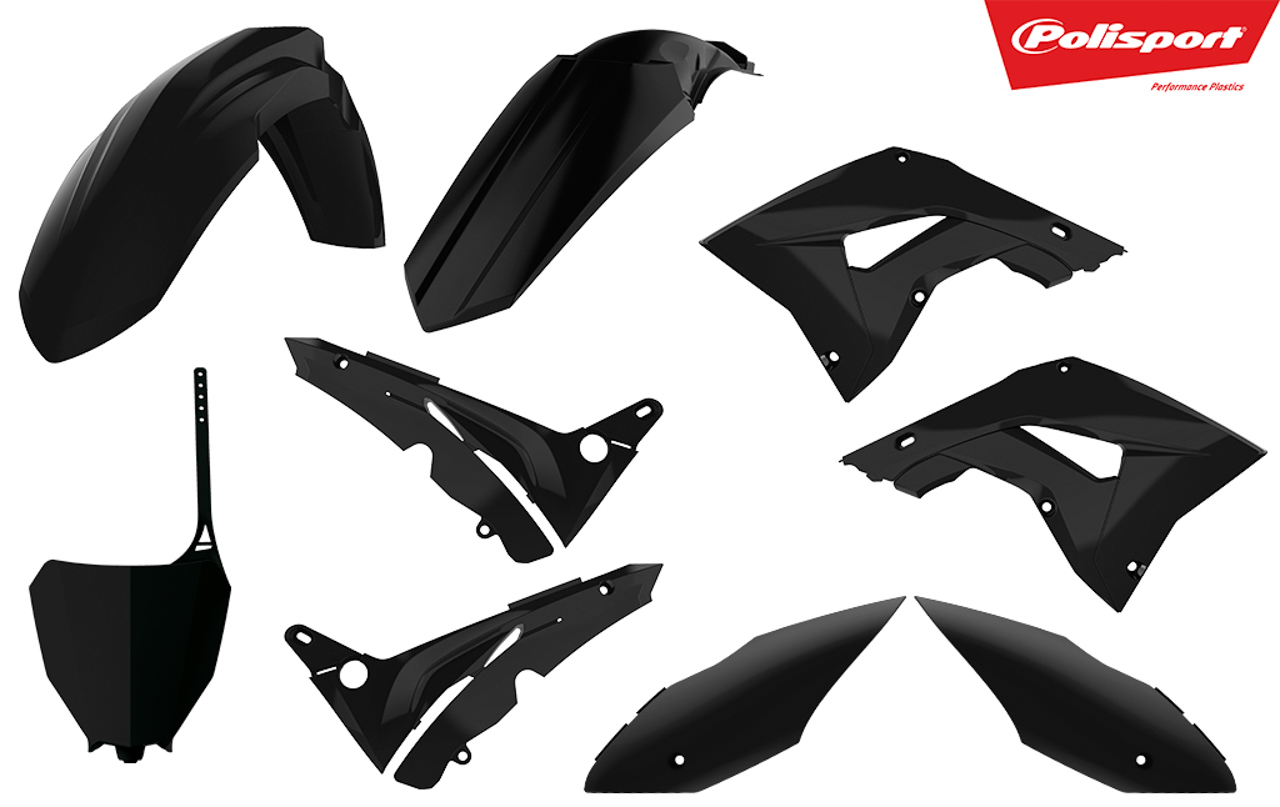 Press Release: Polisport releases the CR125/250 Restyling Kit in black and white. With this MX plastics kit, you'll be able to completely update the looks of your CR, from 2002 onward, to look like the new models. Give your bike a sleek, stylish and totally different look.


MXA | MOTO | TRIVIA
Who is this rider, what year, what venue.
3RD ANNUAL JESSY NELSON MX SCHOOL 
Press Release:  One week away from the 3rd Annual Jessy Nelson MX School at Fox Raceway and spots are filling up fast. Next Friday, December 14th from 8am to 3pm PST, riders of all skill levels and ages will have the chance to learn from some of the top motocross/Supercross riders and coaches like The "Professor" Gary Bailey, Davi Millsaps, Grant Langston, Dave Pingree, Robbie Maddison, Doug Dubach, and Ryan Honstein. The TLD Race team will be onsite this year to help with the already stacked coaching roster. New this year will be the "vendor village". Attendees will be able to interact with our vending partners like MedTerra, Ogio, Fun Bike Center, and many more. The TLD mechanical support van will also be set up to help with small mechanical needs should they arise.
With a minimum donation of $150.00 per rider you'll have a full day packed with years of knowledge and experience. Participants can expect small class groups, with a cap of only 100 entries total; they'll gain valuable skills from the best in the business. Coaches will be split in groups of two with a focus on specific parts of the tracks; starts, turns, big jumps, and "S turns". With your donation you will receive a complimentary breakfast, delicious lunch, access to the Red Bull Recharge Zone, a swag bag, and raffles. More industry and pro coaches are to be announced soon.
To register and more details go to https://r2r.regfox.com/3rd-annual-jessy-nelson-mx-school.
LOST BUT NOT FORGOTTEN | FOLAN POWERED MCM 948 V2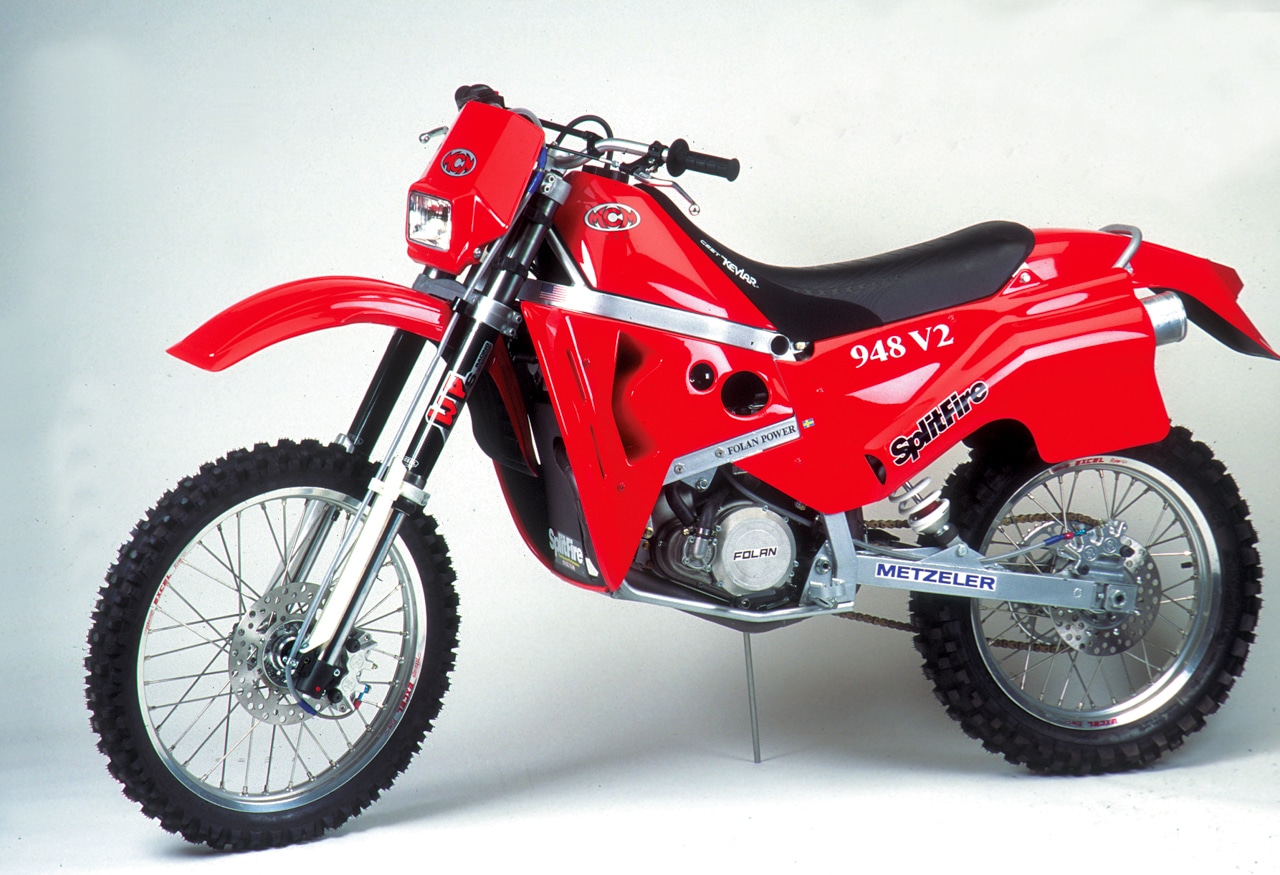 ROUND 5 AME ANATUER SUPERCROSS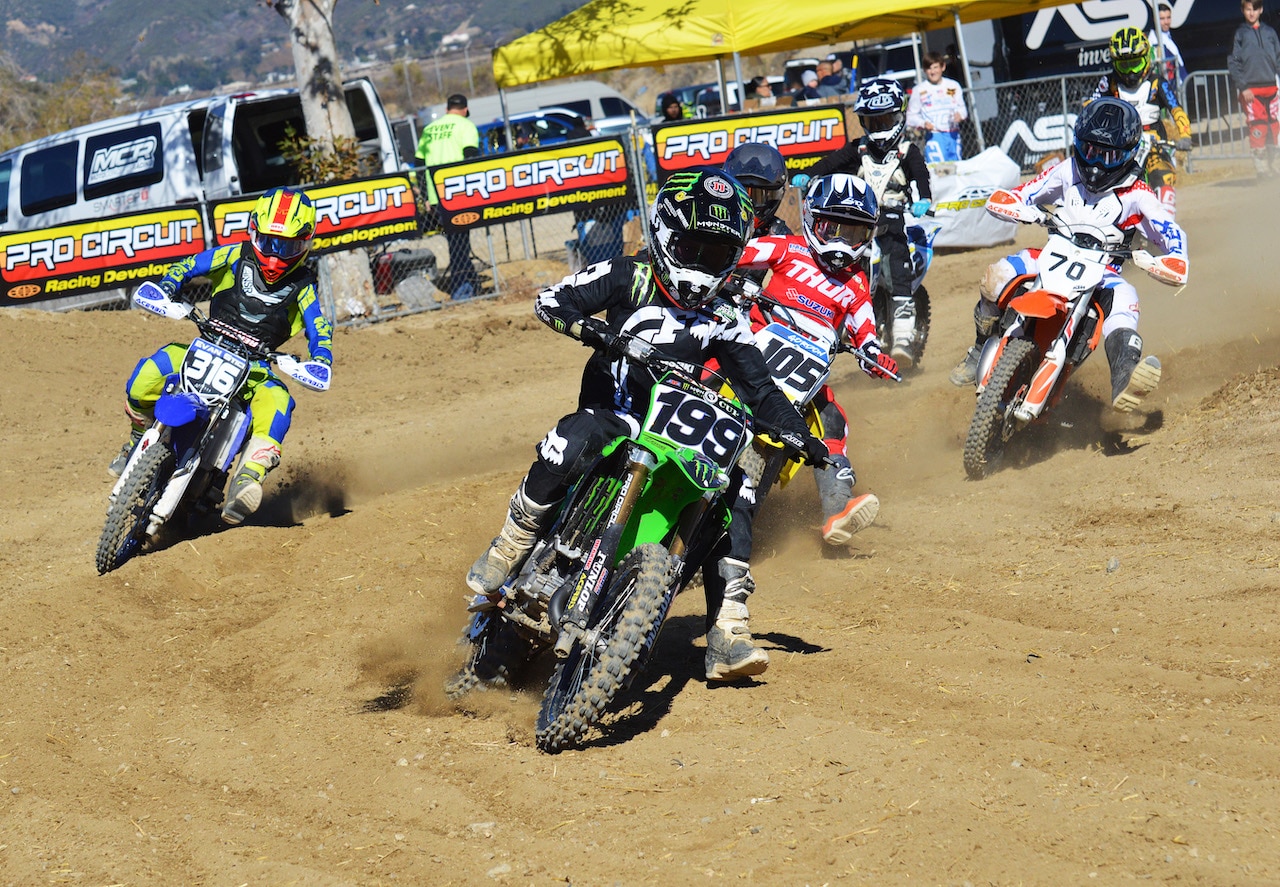 The AME Amateur SX series rolled into a wet Glen Helen Raceway for the next to last round of the fall series. Track crews and AME officials spent most of the day Friday (before the race) pumping water from the track and digging drainage ditches to remove the water from two days of rain totaling some three inches.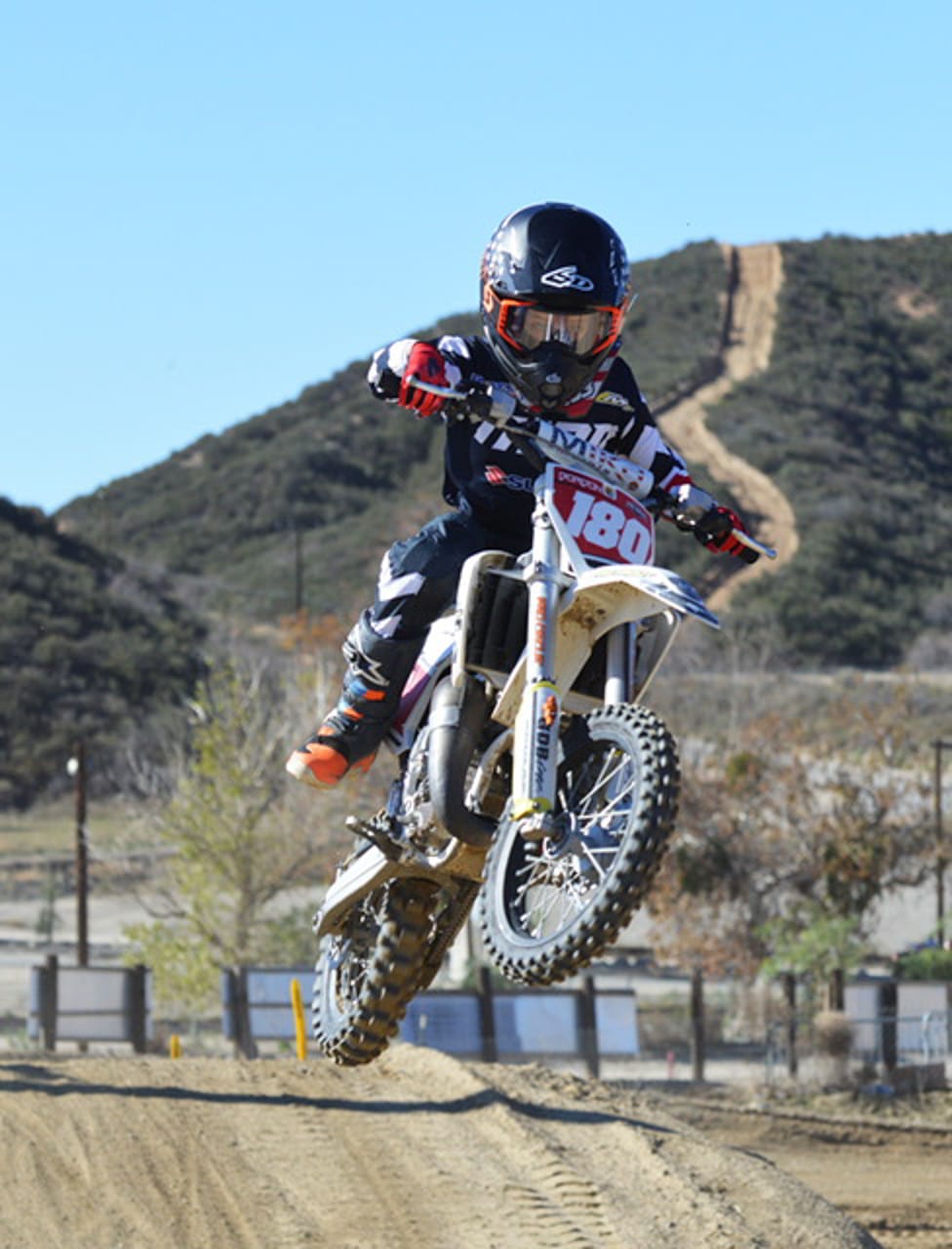 When the elite race kids showed up they were presently surprised that a near perfect track awaited there knobbies.
Mini sensation Ryder Difrancesco was on a level of his own all day aboard his Pro Circuit-prepared KX minis though a very tough Revan Gordon kept him honest all day on his Addiction Industries backed RM Army machines. In the end Difrancesco topped the 85cc 9-14 year old , 85cc Open and the Superminis.
The best battle of the day came in the 65cc 10-11 and 65 Open classes. Even though Myles Monty had the quickest starts of the day both Landen Gordon and Kelana Humphrey took it up a level (or two) and put on the day's best racing in all four motos with neither rider giving an inch and fighting it out to the finish. After the dust settled Gordon won both main events by keeping calm and using excellent lines and race craft to triumph.
Today was a tough but rewarding day for one of the youngest AME racers named Ace Donovan. The four-year-old future star had a huge get-off in his heat race when he somehow got whisky throttle and launched him and his PW50 some 20 feet in the air landing directly into a track fence.
The youngster was treated by paramedics and was okay to return to racing. And race he did, clawing and fighting his way to both PW First Timer and PW 0-4 class wins in what many were saying was the most impressive performance of the event.
Next week will be the final race of the AME Amateur  series at Glen Helen. Watch for all out battles for the championships in multiple classes. Racing starts at 10 am Dec 15th at the stadium course.
PANIC REV WINTER CAMP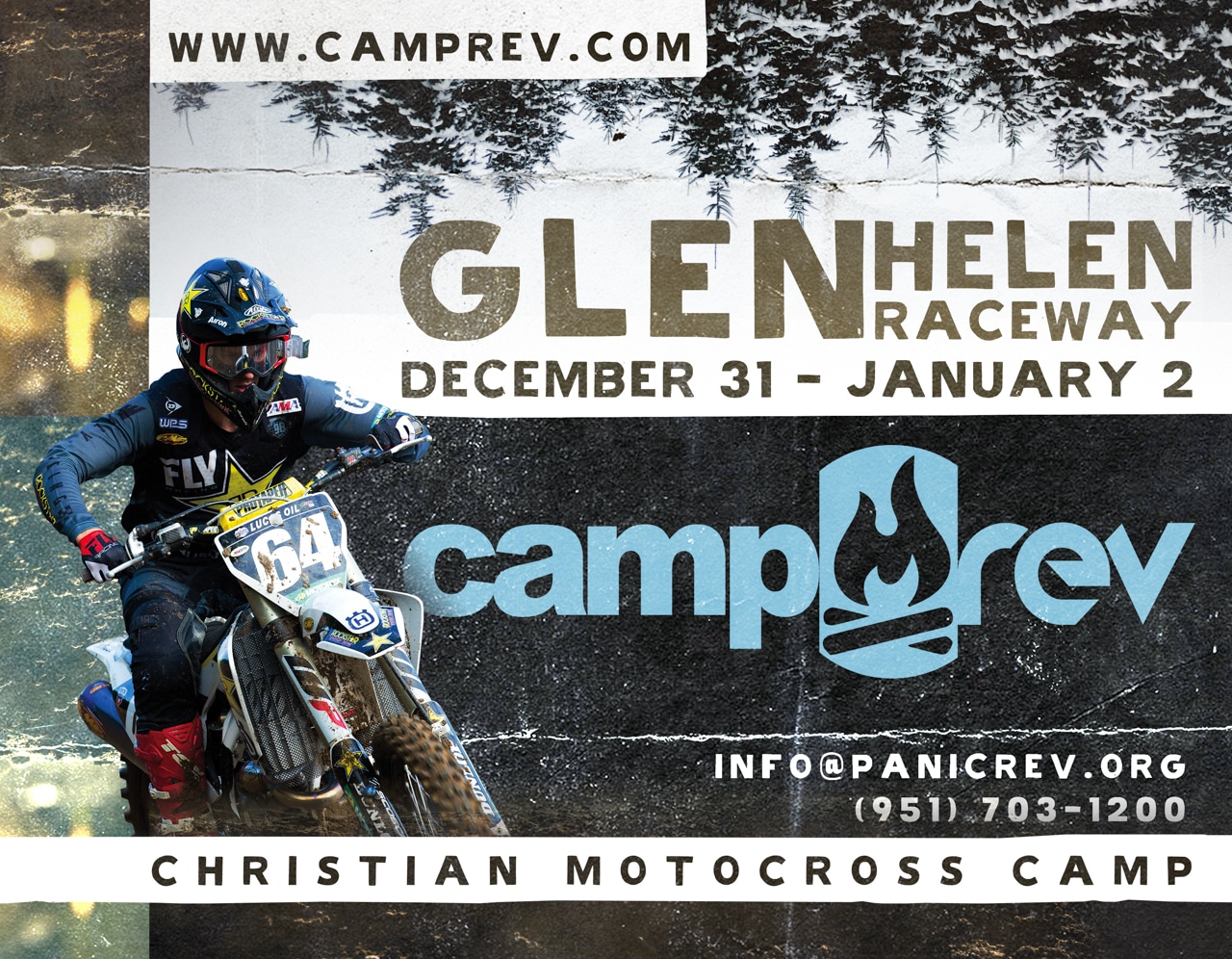 FLORIDA MOTOCROSS VACATIONS
Press Release: Tis the Season to come and ride with us at Florida Motocross Vacations where it's warm and sunny. We will treat you like a factory pro rider providing you with everything you need for an amazing riding vacation or some serious racer winter training. We will provide you with a new 2018 motocross bike, complete pit set up and rider support, taking you to the great tracks in Florida.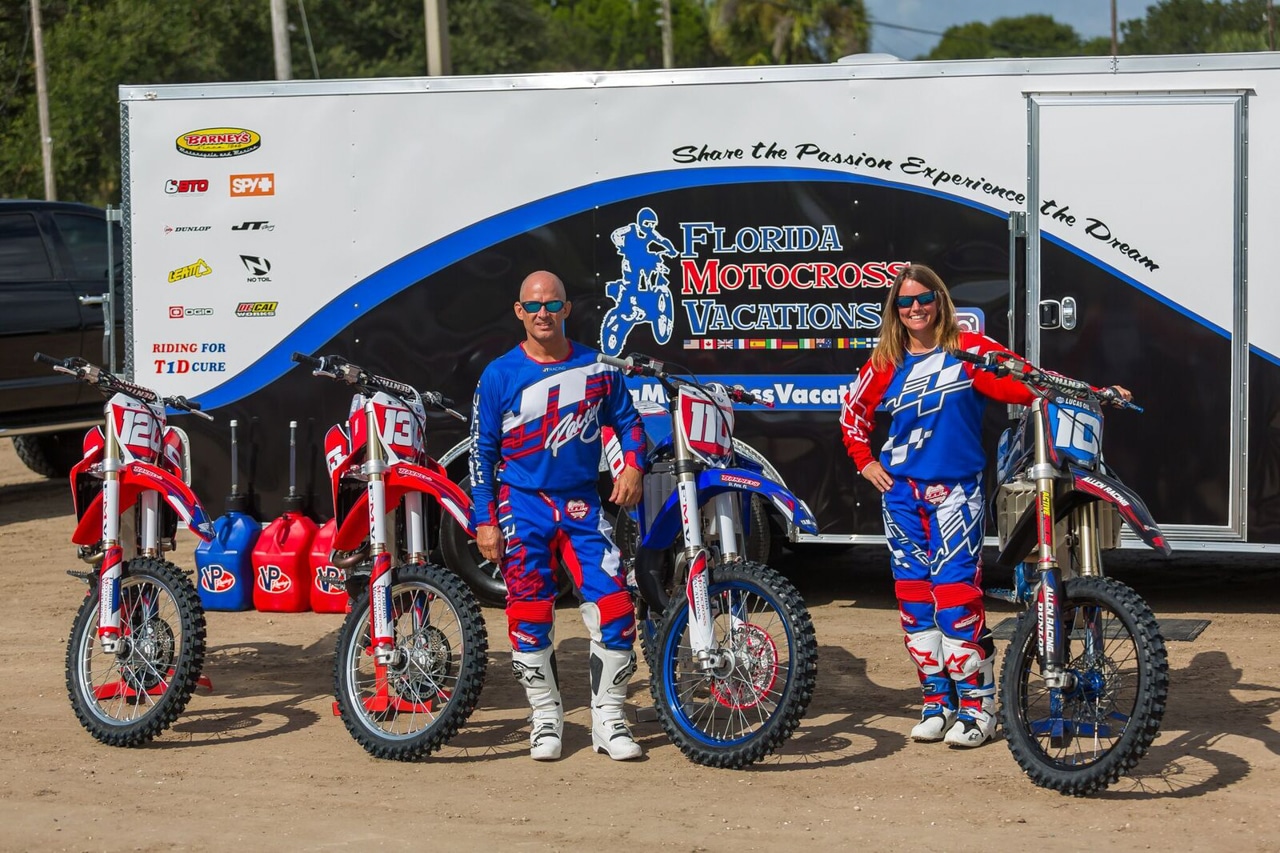 For the experience of a life time, visit the factory pro elite training tracks and facilities where many of the top motocross and supercross pros ride and train. We can take you on a tour of the Baker's Factory – Aldon Baker, The Stewart Compound and RJ Hampshire Geico Honda facility for an amazing experience.
Share the Passion Experience the Dream
Call us today to book your reservation at 813-610-6553
Visit our website at www.FloridaMotocrossVacations.com

2018 INSIDE LINE CONNECT MEDIA CAMP
The second Inside Line Connect Media Camp was a great success. Our friend and the owner of Inside Line Connect, Jason McCune started this company to connect brands with the media and this ride day embodies what Jason is doing for this industry. Jason represents brands like FMF, 6D Helmets, FXR, Rekluse, Boyesen and Viral goggles and he makes sure that the media outlets like us are taken care of.
The 2018 media camp was great for us to learn more about the new products that these companies have and also to meet the people who represent those companies. At the end of the day, the better we know these people and products, the better it is for our readers. After "speed dating" with all of the different brands we hit the track. It was a chilly day at Cahuilla Creek MXA track, but our friend Mark Tilly from Dirt Bike magazine brought a portable space heater with him and luckily Dirt Bike and MXA were teamed up to meet the brands together.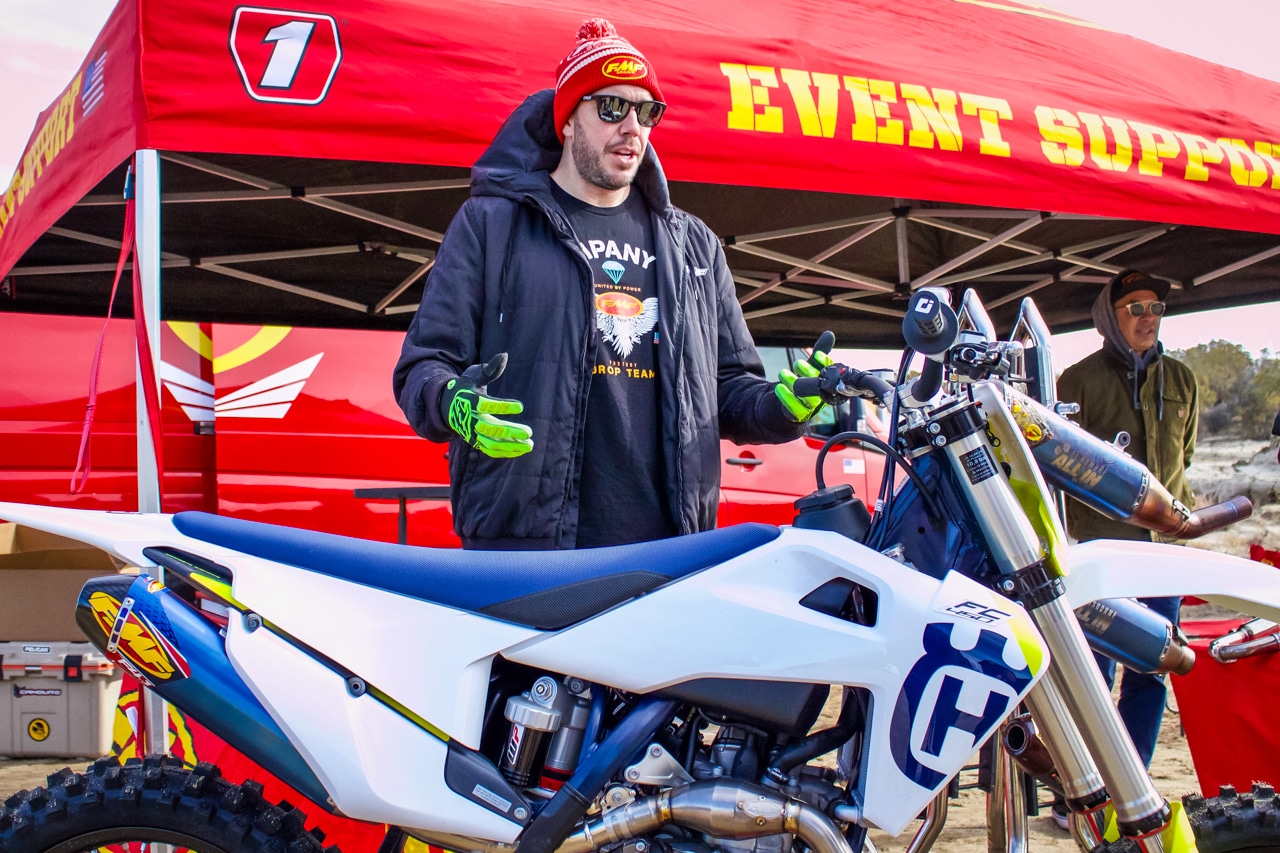 With a fresh track rented out for the media, our assistant editor Josh Mosiman got out there and spun some laps with FMF's Donny Emler Jr. aka "Lil D" and at the end of the day he joined Jason McCune, Donny and a few other guys for a 10 mile trail loop around the Cahuilla Creek property.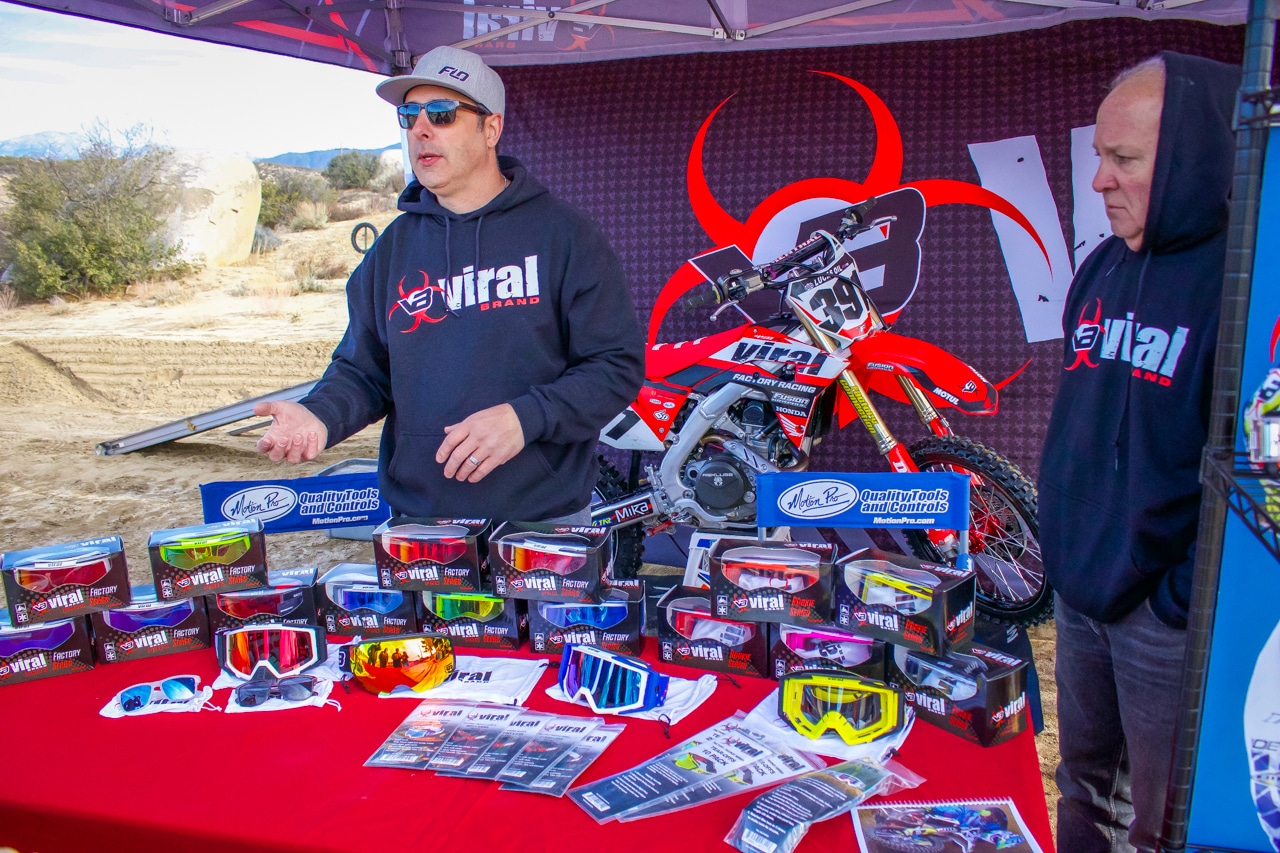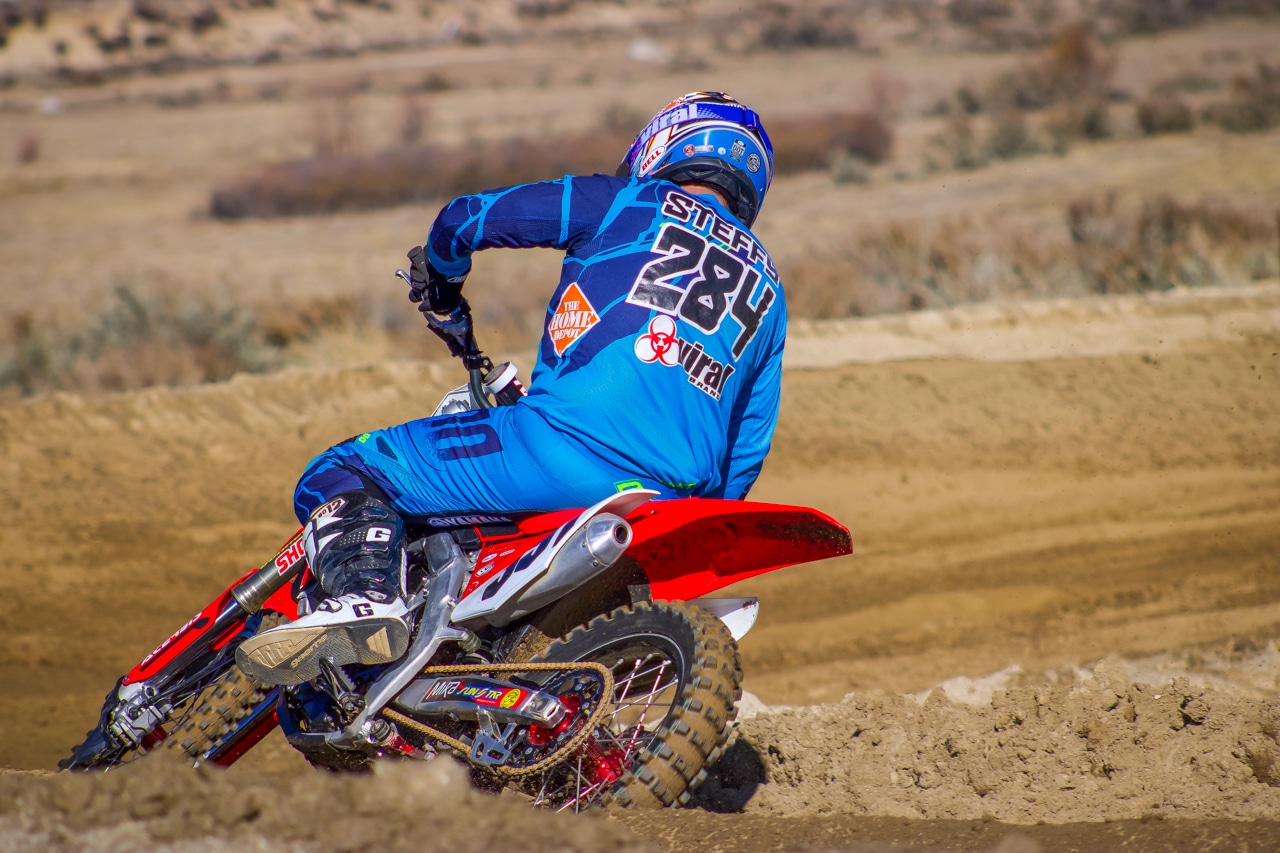 TALK MOTO WITH MOTO MINDED PEOPLE. JOIN MXA'S FACEBOOK GROUP CHAT

We love everything moto and want to bring all moto junkies together into one place to share their two cents, ideas, photos, bike fixes, bike problems and much more. To check it out first you must need to or already have a Facebook account. If you don't, it isn't much work and you could even have an alias so nobody knows it is you. To join click HERE. After you request to join we will accept your request shortly after.

JOIN MXA'S SNAP CHAT FEED
If you are a Snap Chat user then add us to your stories. Get sneak peaks of everything moto. Our Snap Chat name is motocrossaction. Or just take a Snap of the picture above and it will add MXA automatically to your feed.
MXA'S HOLIDAY SUBSCRIPTION DEAL: ONLY $16.95 (AND WE GIVE YOU A $25 CHRISTMAS GIFT)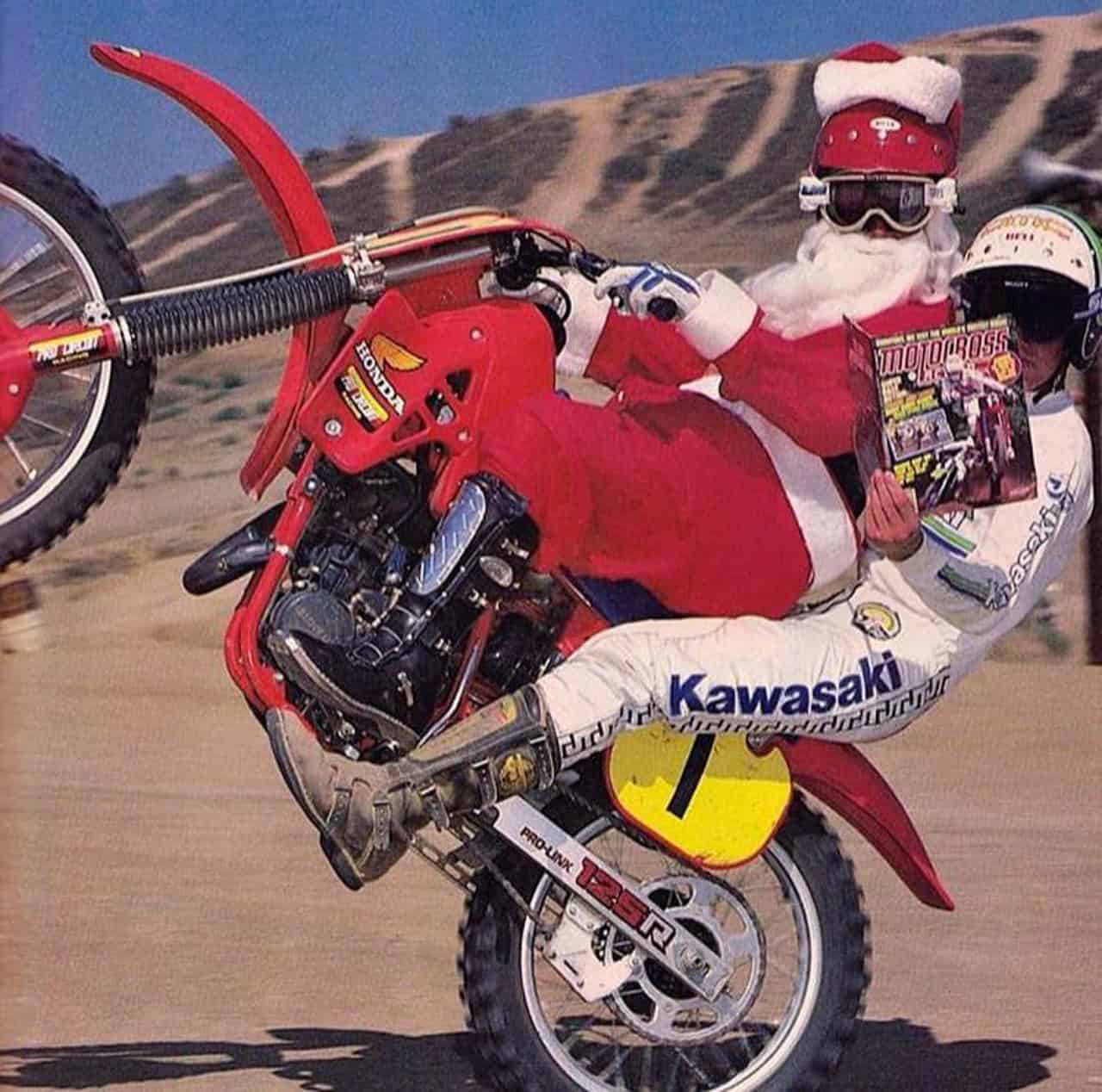 This year let Santa wheelie into your home with a subscription to the world's leading motocross magazine.
Right now, a subscription to Motocross Action Magazine is on sale for $16.99 just in time for the holidays. With that subscription you will receive a $25 Chaparral Gift Card to spend on whatever motorcycle parts or products you need. This is a deal that you will make money on. This is the lowest price for 12 issues of MXA. Don't miss it.
You can get  MXA on your iPhone, iPad, Kindle or Android by going to the Apple Store, Amazon or Google Play or in a digital version. Or,  you can call (800) 767-0345 or go to www.hi-torque.com/product/motocross-action-holiday or click on the box at the bottom of this page to subscribe.
CLASSIC PHOTO
Ricky Carmichael getting the start ahead of teammate John Dowd during the 2000 outdoor Nationals.
MXA QUESTION OF THE WEEK WINNER
Who is this Cannondale racer? The answer is Keith Johnson and the winner of the FXR swag is Harold Smith. 

---
Moto Trivia answer: Buddy Antunez racing the 1999 U.S. Open of Supercross inside the MGM arena in Las Vegas.