2019 ANAHEIM 1 SUPERCROSS | BEST IN THE PITS
Eli Tomac's Pro Circuit headpipe has an odd resonance chamber that is located below the header and rather forward than what is the norm. 
An all new year means new bikes, new trick parts and new secrets to be unfolded during the 2019 Supercross season. The start of the season in Anaheim is our first chance to get a glimpse of the newness for what awaits in the Supercross Pits. We take you up close and personal into the 2019 Anaheim Supercross pits.
As JGRMX's John Basher likes to call it "Top Secret Tuesday," we catch one of the JGR wrenches heatings up the frame with a blowtorch to apply grip tape. 
Check out Justin Barcia's instrument panel. If you look closely he even has a rocket ship button. Wonder what that does?
Another interesting piece on Barcia's bike. We never see full coverage rear brake guards other than in offroad racing. Yamaha is either really concerned about breaking something or they are hiding something. Our suspicion is that they are hiding some cool tech.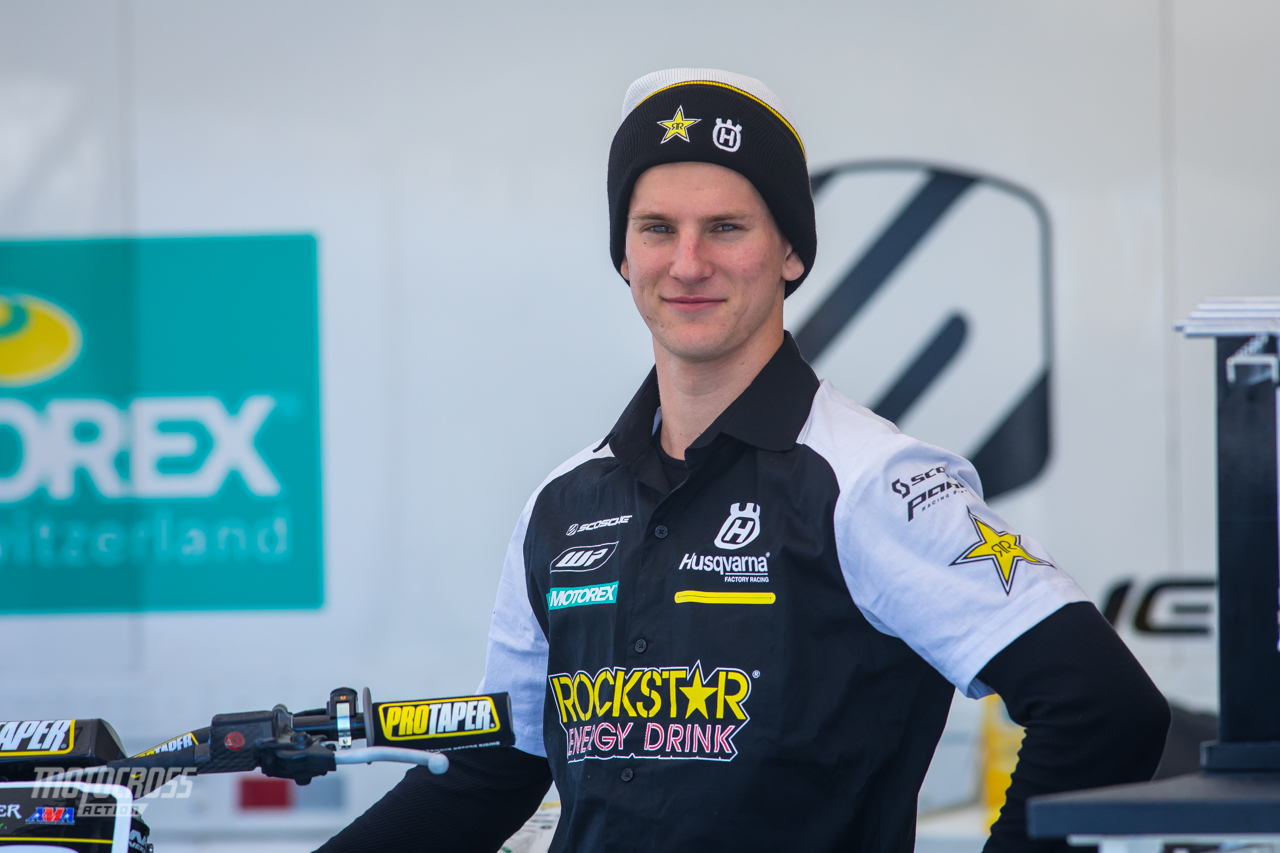 It will be Michael Mosiman's second year racing Supercross. However this year he is racing 250 West series. Rumors are he is the guy to watch this weekend. He also has some pretty trick parts on his Factory Husqvarna FC250. 
Michael's Factory FC250. 
Those are no normal engine mounts. The middle has been cut out for more flex. 
The Factory Husky team knows that their bikes suffer from a bad case of Husqvarnitus, so they open up the airbox to let the engine breathe. 
Aaron Plessinger's new factory ride. His 2019 Yamaha YZ450F. 
Serious power. 
Joey Savatgy's Factory KX450. If he puts on a ride like he did at Monster Cup he should do just fine this season.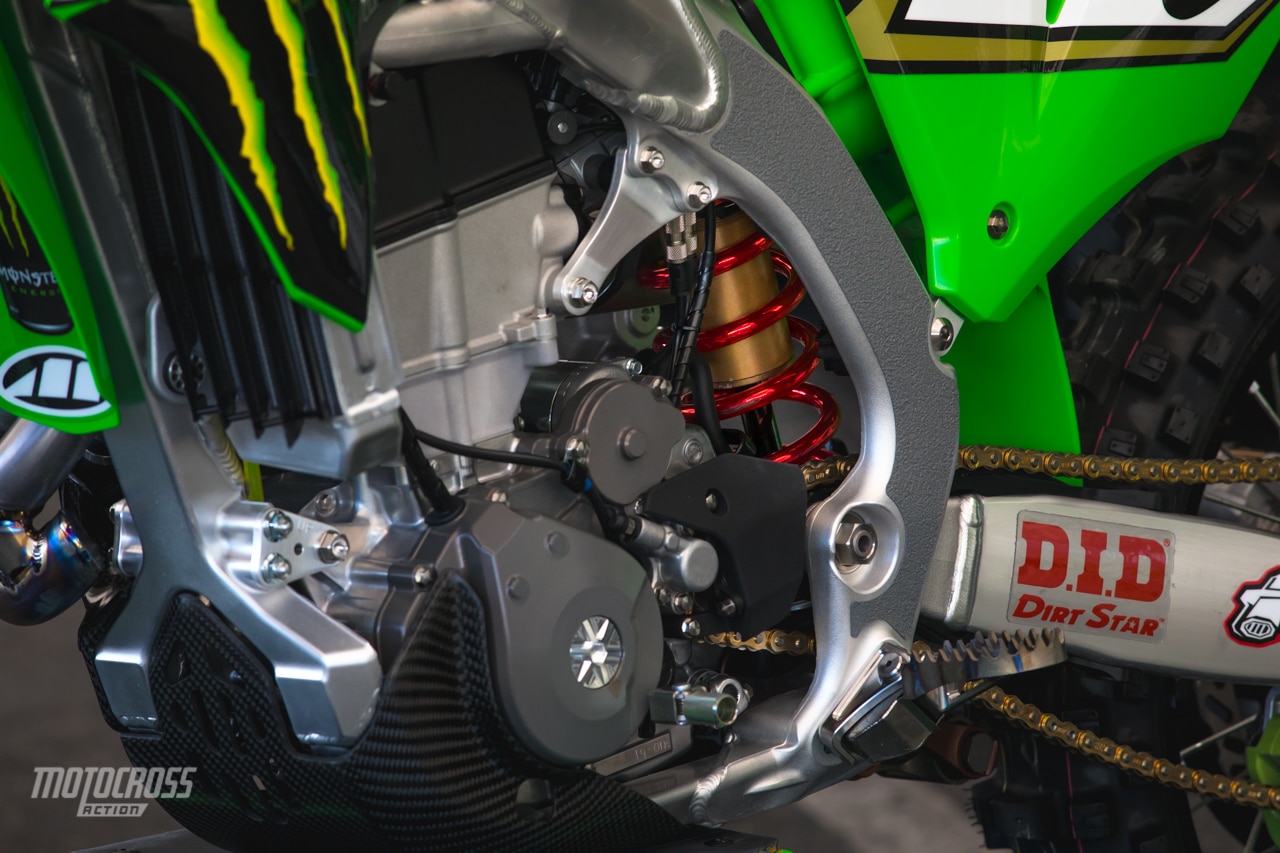 We drooled over the candy red shock spring on Tomac's KX450.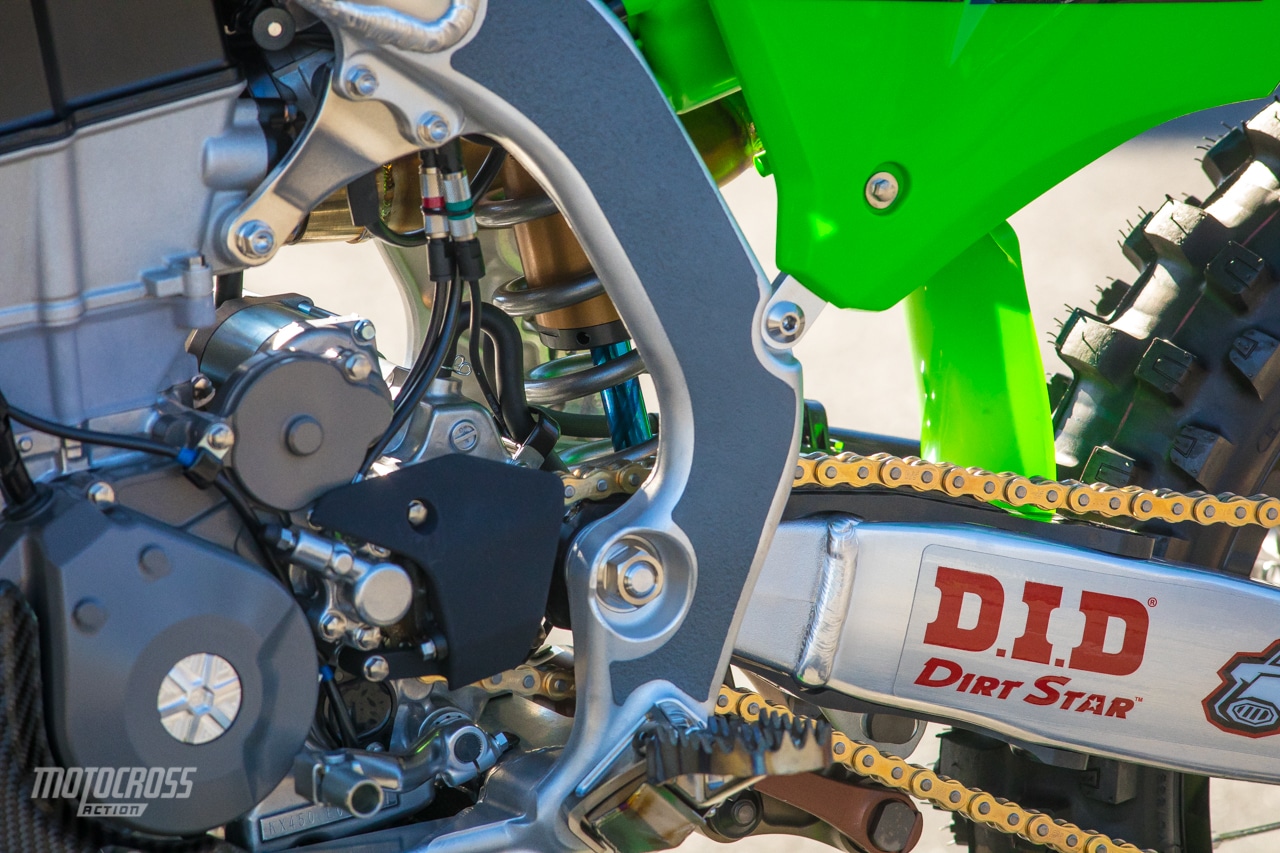 This is up close to Savatgy's KX450.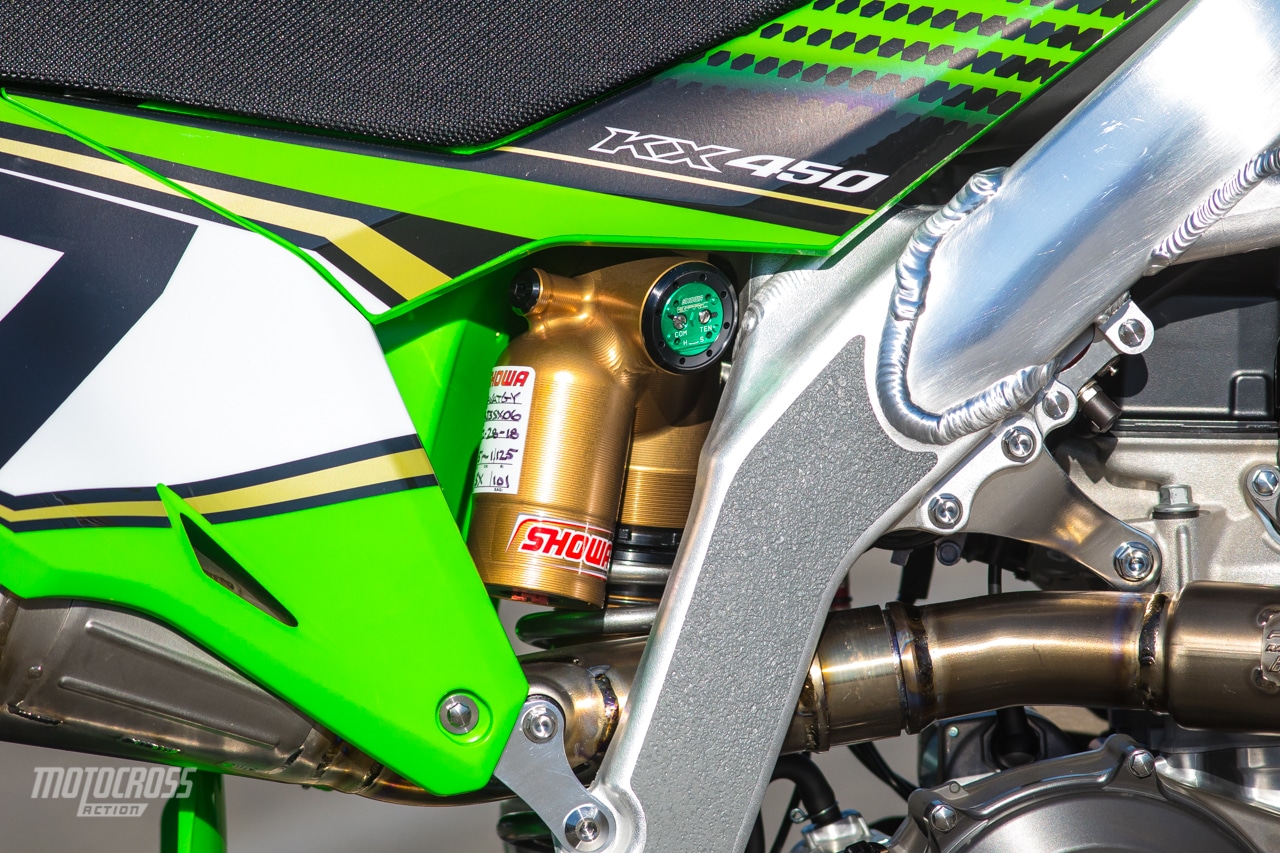 Savatgy's Showa shock. 
RJ Hampshire's Geico Honda CRF250 getting the finishing touches before race day. 
Cole Seely's Factory ride. 
Another candy red shock spring. 
Jeremy Martin's Geico Honda was in attendance. To bad he wasn't lining up as well. 

Inside the AJE Gas Monkey rig. 
Justin Starling's Gas Monkey FC250. 
Gage Schehr is on the new PNG team for 2019.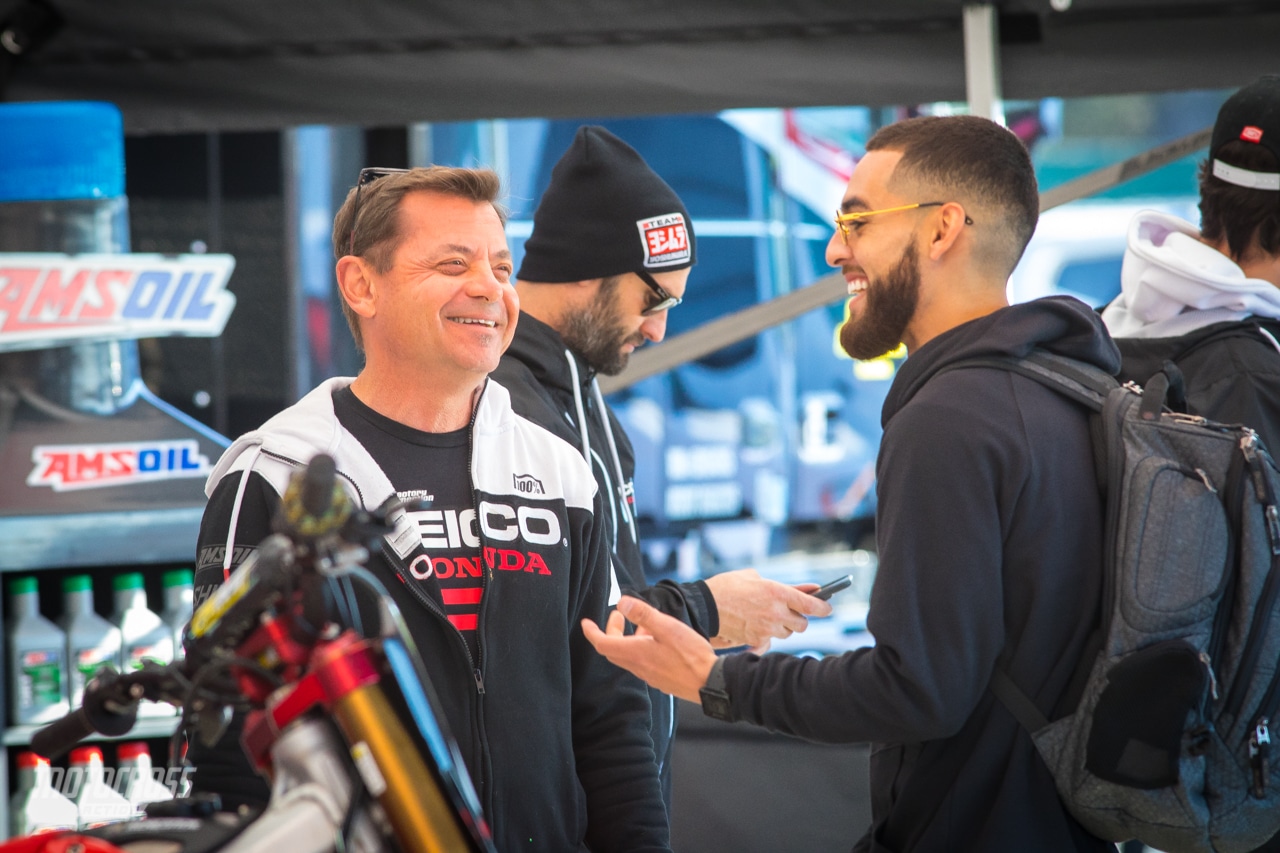 Geico Honda team manager Dan Bentley and Justin Bogle reminisce on old memories.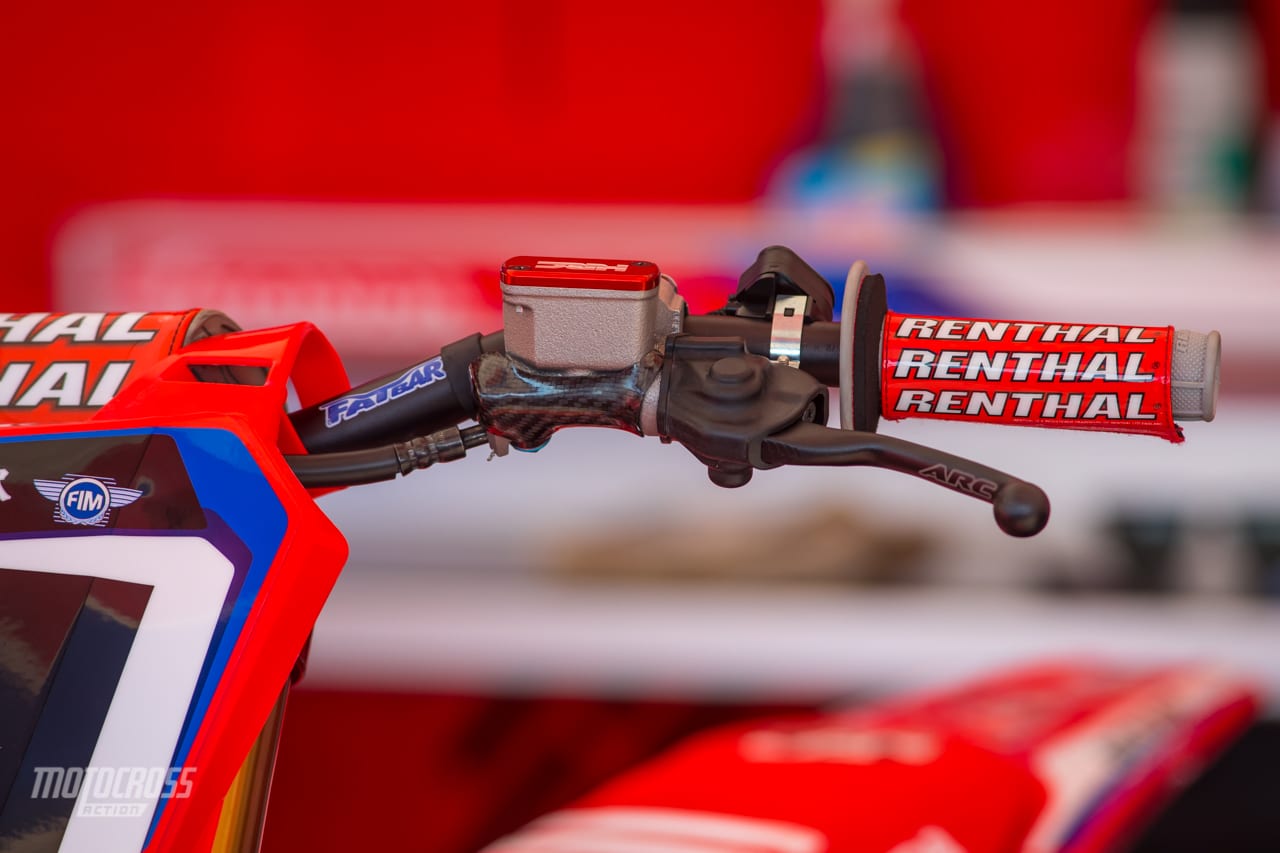 Roczen's hydraulic clutch. 
Notice anything unusual on Jimmy Decotis' JGR RM-Z250?
Ohlins suspension on Suzuki's. We concur. 
Some carbon fiber protection on the front brake reservoir.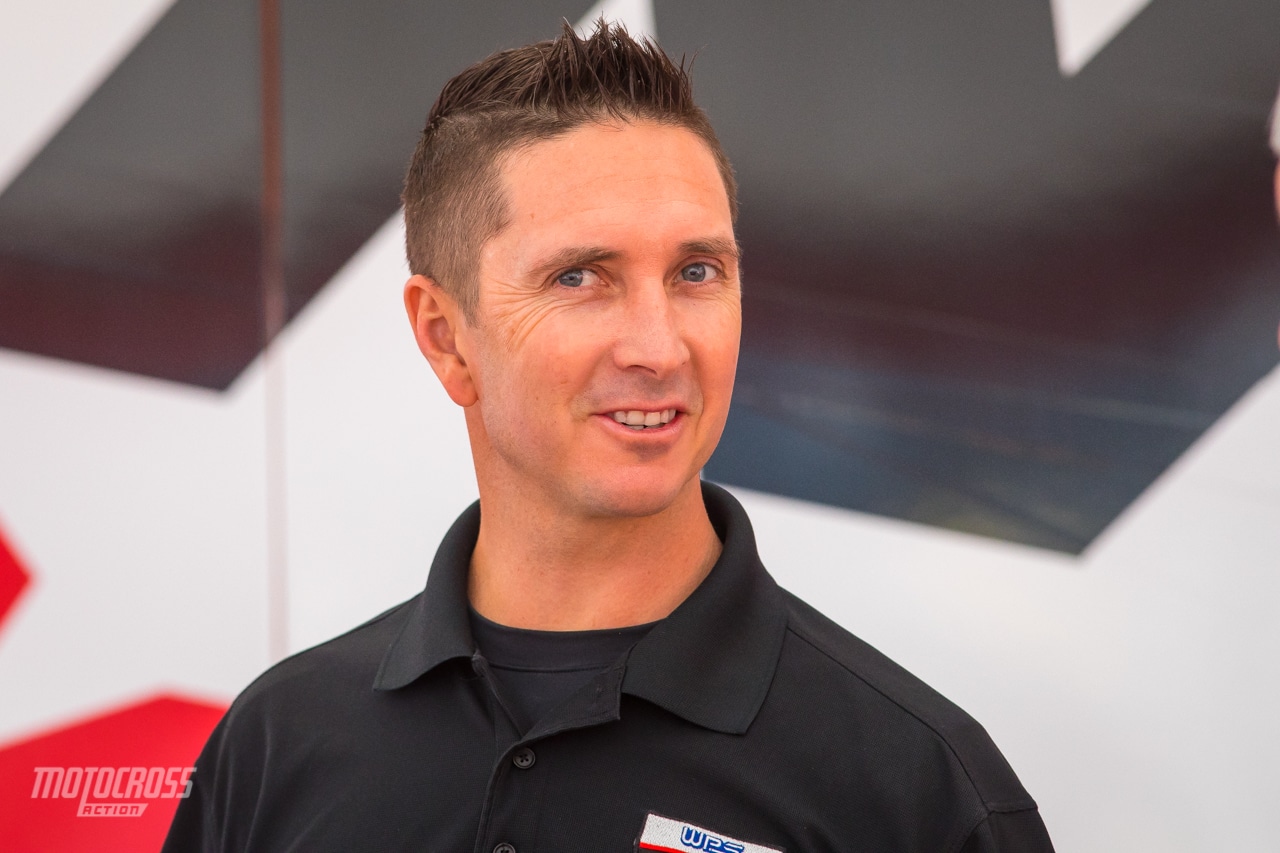 Michael Byrne is still helping out the Rocky Mountain KTM team.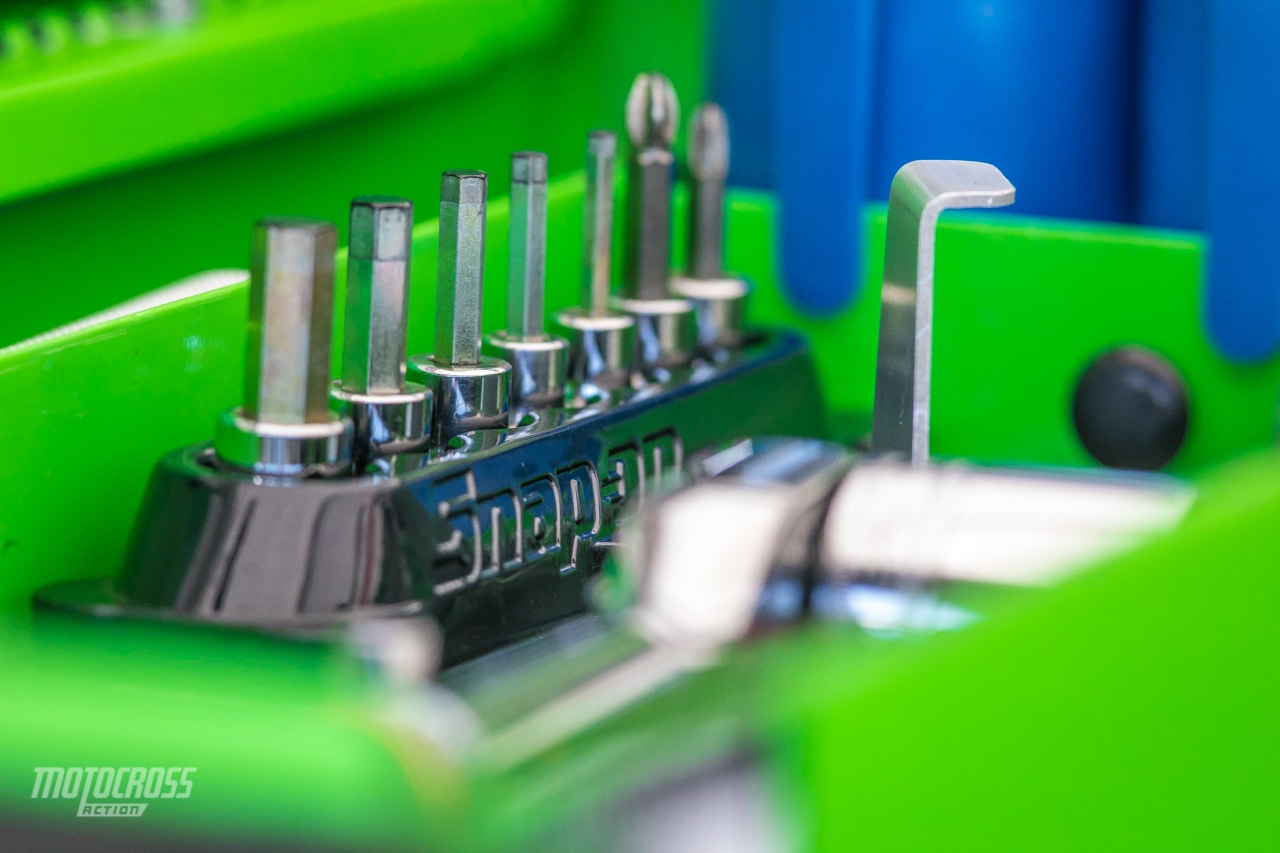 Tool setup on point. 
The Dunlop crew was kept busy all day changing tires. 
Justin Bogle's new ride. 
Dylan Ferrandis' Monster Yamaha YZ250F is ready to rock.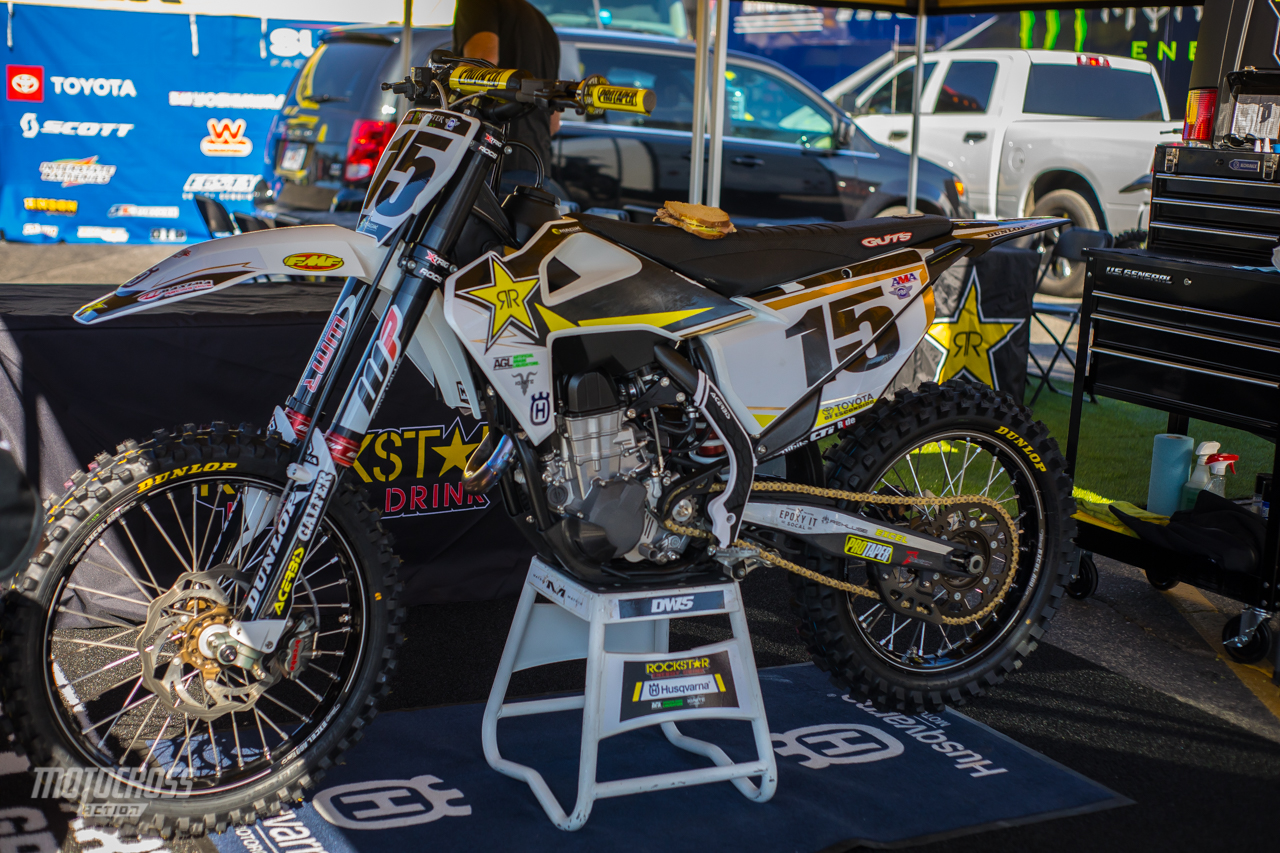 Dean Wilson is again pitting out of his Sprinter van. Although it looks like he has a lot more help than his last privateer stint.