2019 BELGIAN 250 GRAND PRIX RESULTS: THE SANDS OF LOMMEL
Ho hum! Just another big payday for Jorge Prado. He is the dominant rider in the 250 World Championship by leaps and bounds. Jorge has only lost one moto, to Thomas Kjer Olsen in Indonesia, and would be undefeated if he hadn't missed round two with a injury. Belgium was his 13th GP win this year.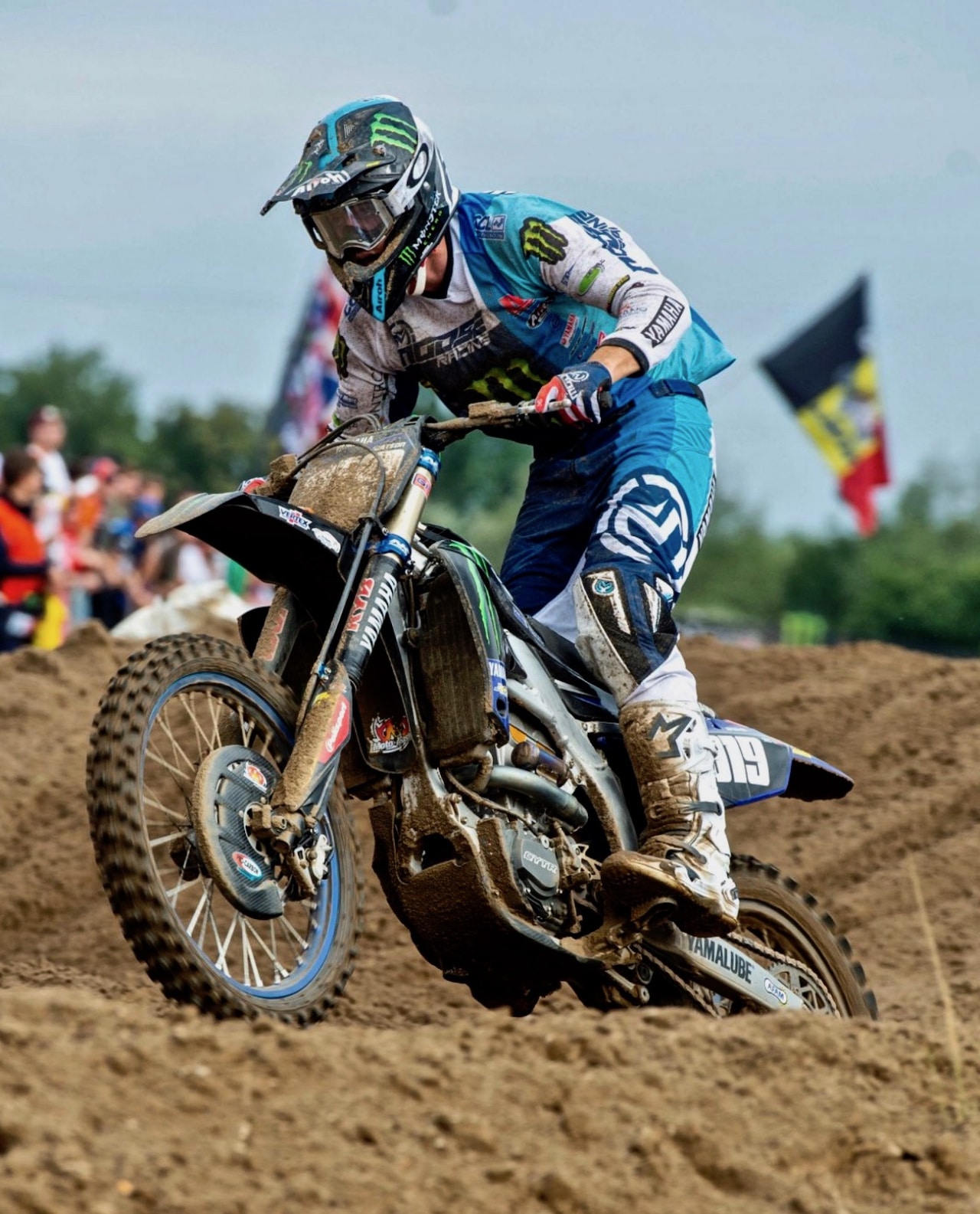 Brit Adam Sterry went 3-6 in the big whoops of Belgium
2019 BELGIAN GRAND PRIX RESULTS: 250 CLASS
1. Jorge Prado (KTM)…1-1
2. Calvin Vlaanderen (Hon)…7-2
3. Ben Watson (Yam)…5-3
4. Tom Vialle (KTM)…4-4
5. Adam Sterry (Kaw)…3-6
6. Maxima Renaux (Yam)…6-7
7. Cyril Genot (KTM)…11-9
8. Alvin Ostlund (Hus)…9-11
9. Henry Jacobi (Kaw)…8-12
10. Jago Geerts (Yam)…2-29
Calvin Vlaanderen's 7-2 was good enough for the second step on the podium.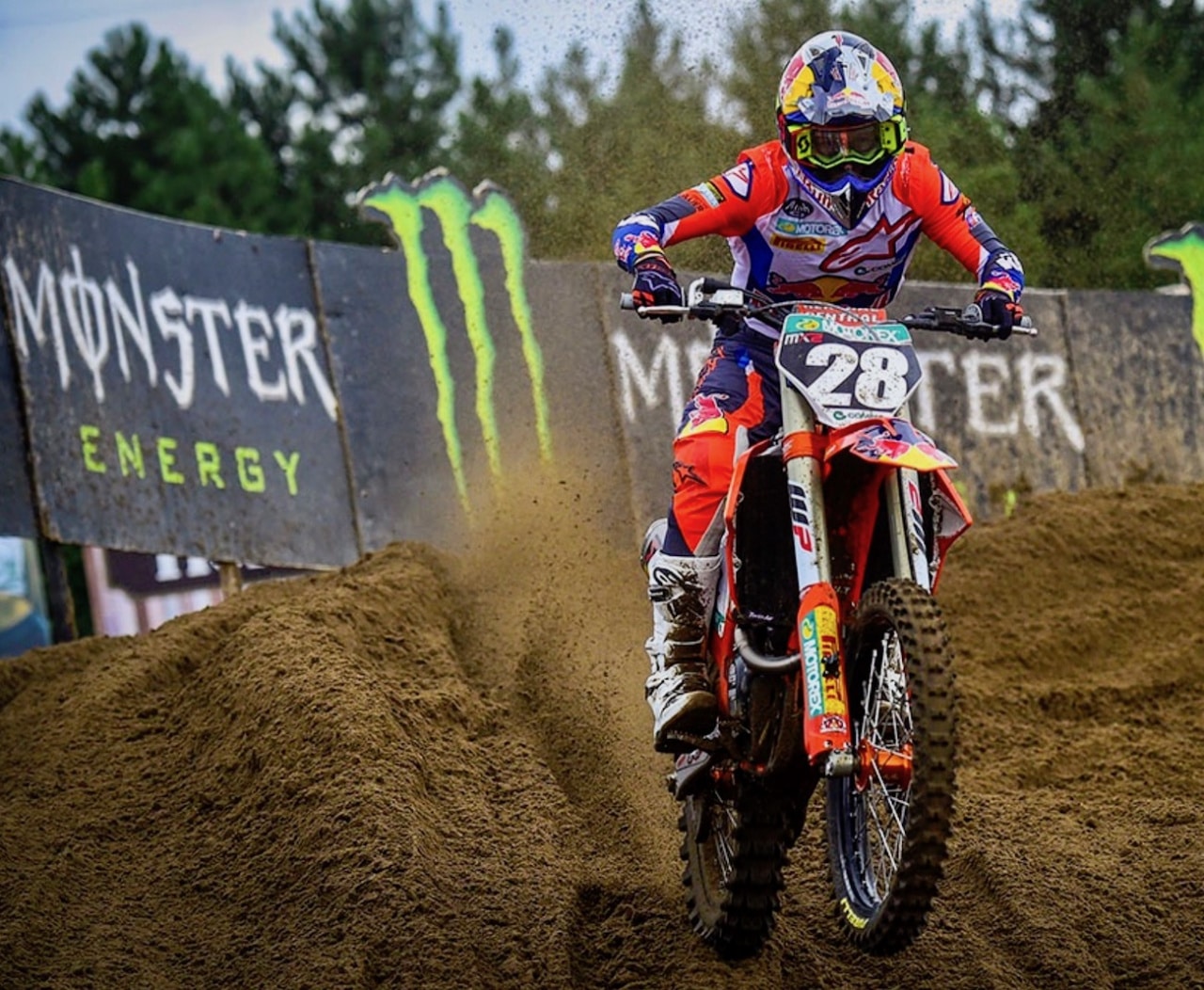 Tom Vialle is KTM's big hope for 2020 when Jorge Prado moves to the 450 class. Vialle is third in the 250 points.
Jago Geerts went 2-29 at Lommel, but is still 4th in 250 World Championship points.
2019 250 WORLD CHAMPIONSHIP POINTS STANDINGS
(after 14 of 18 rounds)
1. Jorge Prado (KTM)…644
2. Thomas Kjer Olsen (Hus)…520
3. Tom Vialle (KTM)…416
4. Jago Geerts (Yam)…413
5. Henry Jacobi (Kaw)…399
6. Adam Sterry (Kaw)…314
7. Ben Watson (Yam)…282
8. Maxima Renaux (Yam)…271
9. Jed Beaton (Hus)…250
10. Calvin Vlaanderen (Hon)…248
Photos: MXGP & Yamaha Racing