FOX RACEWAY NATIONAL | 125cc ALL-STAR RESULTS
2019 125cc ALL-STAR MOTOCROSS RACE RESULTS FROM FOX RACEWAY OUTDOOR MOTOCROSS NATIONAL
The start of the 125cc All-Star race at Fox Raceway. Ryan Villopoto got the hole shot from the outside gate. 
This is the second round of the 125cc All-Star series from 2019. The series doesn't seem to have as many riders attending as it did last year. Whatever the case is it awesome to see the two-strokes out on a National track again. Coming into the race, the fan favorite was Ryan Villopoto as he won last weekend at Hangtown. Although the young talent gave Ryan a run for his money at Fox Raceway. Here are the 125cc All-Star results.
125cc ALL STAR RACE RESULTS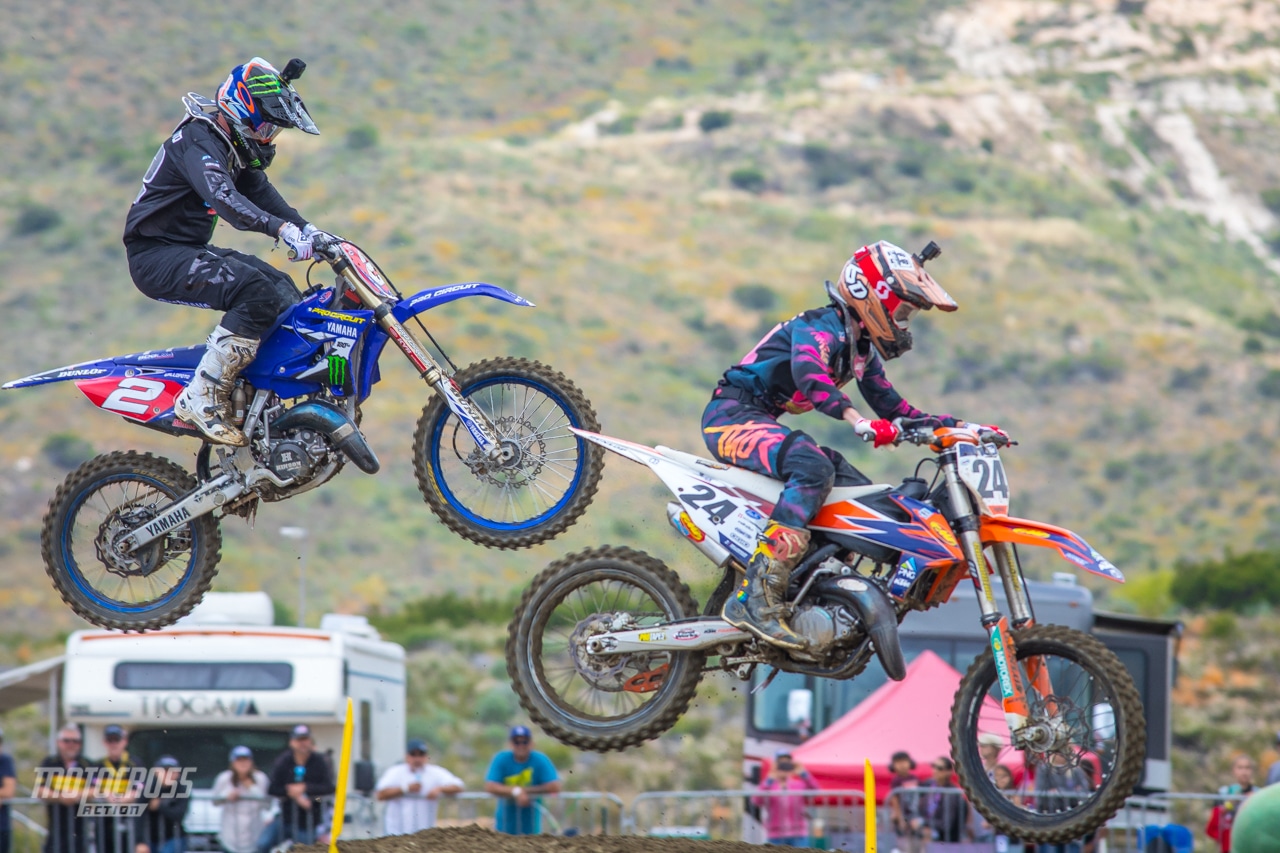 Ryan Villopoto and young gun Josh Varize went at it the whole four lap moto with the KTM rider Josh taking the win over the veteran Villopoto.
Josh Varize (KTM)
Ryan Villopoto (Yam)
Andrew Hertzler (Yam)
Robbie Wageman (Yam)
Broc Shoemaker (Yam)
Colton Haaker (Hus)
Talon Hawkins (Hus)
Willy Simons (Yam)
Brandon Ray (KTM)
Travis Howell (KTM)
Kyle Allison (KTM)
Dakota Bender (Yam)
Bryson Olson (Hon)
Talon Gorman (Hon)
John Ayers (Hus)
Austin Miller (Yam)