2019 INDY SUPERCROSS | BEST IN THE PITS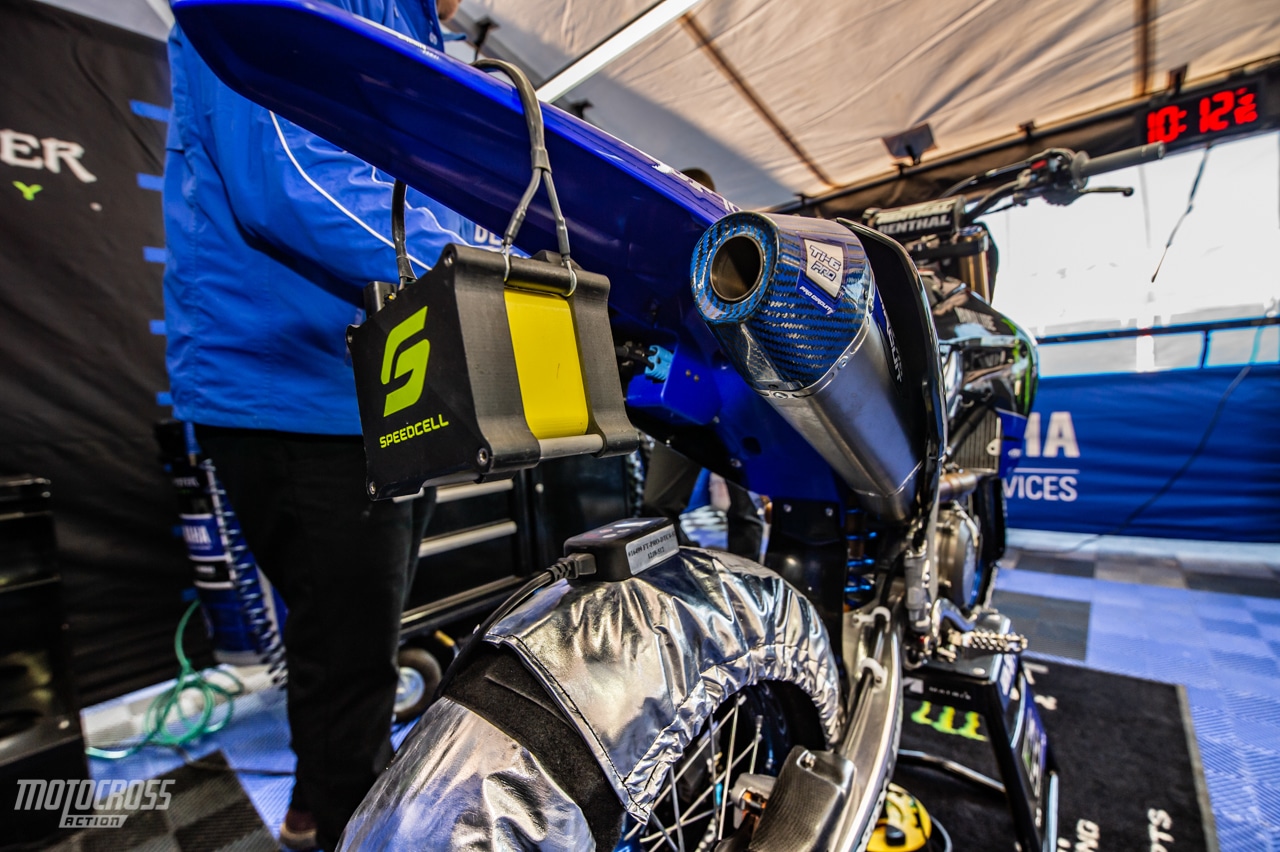 A Speedcell unit boosting up the factory Yamaha YZ450 of Justin Barcia as he is back racing this weekend. Speedcell offers some unique products. 
MXA takes a stroll through the Indy pits.  Some race teams being outdoors while others chose to be indoors this weekend at Lucus Oil Stadium. Why? Cold weather.  Saturday morning it was 30 degrees Fahrenheit with a high a 44 as a snow storm was rolling in on Sunday. Many of the factory teams brought out tire warmers to ensure their rubber was thawed out by the time their bikes got inside the warm indoor stadium and onto the starting line. Check out the factory bling, tech inspection and more with this weeks Best in the Pits.
Photos by Brian Converse
Austin Forkner's PC KX250 has worn the red plate since after the first East Coast round. He has been unstoppable this year. Exact when he races against the west riders.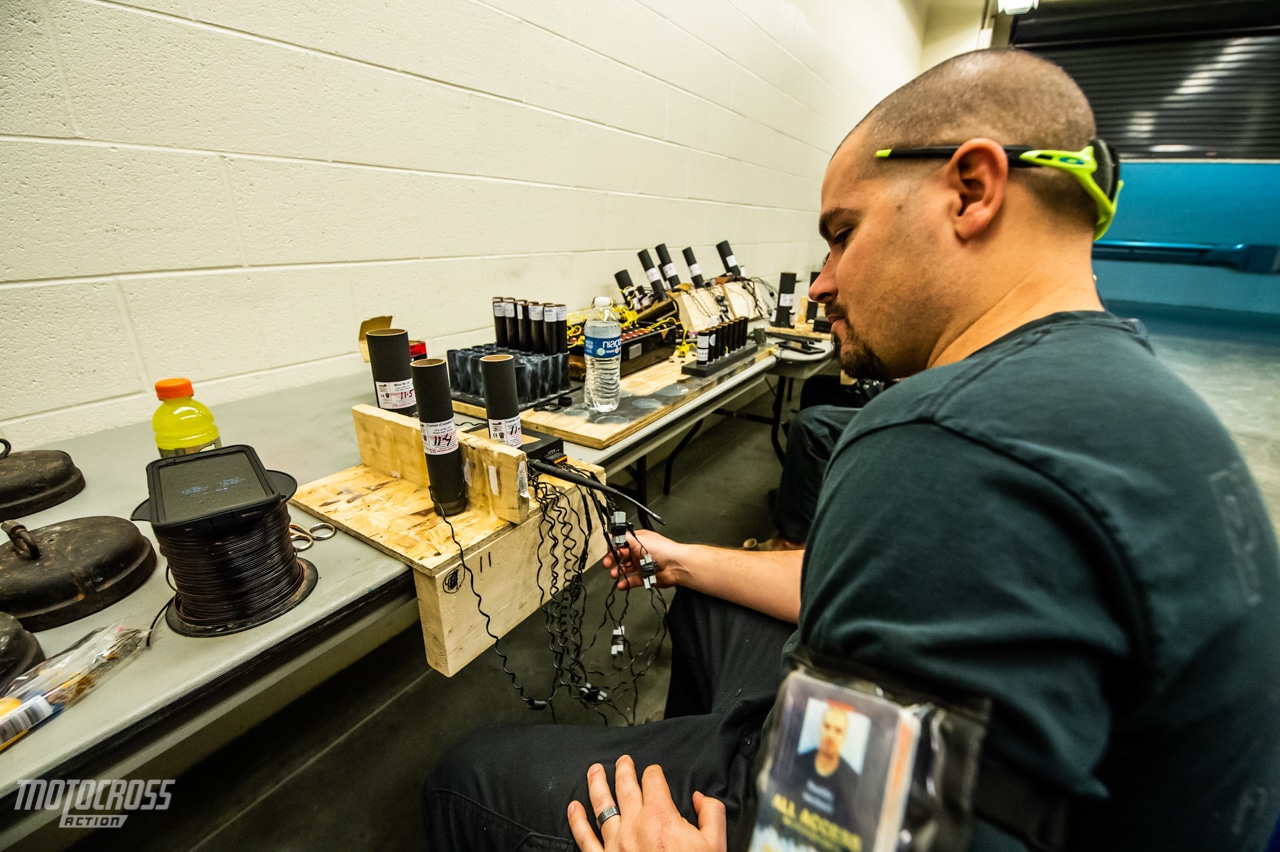 Who likes fire works! This guy is getting the pyrotechnics ready for opening ceremonies.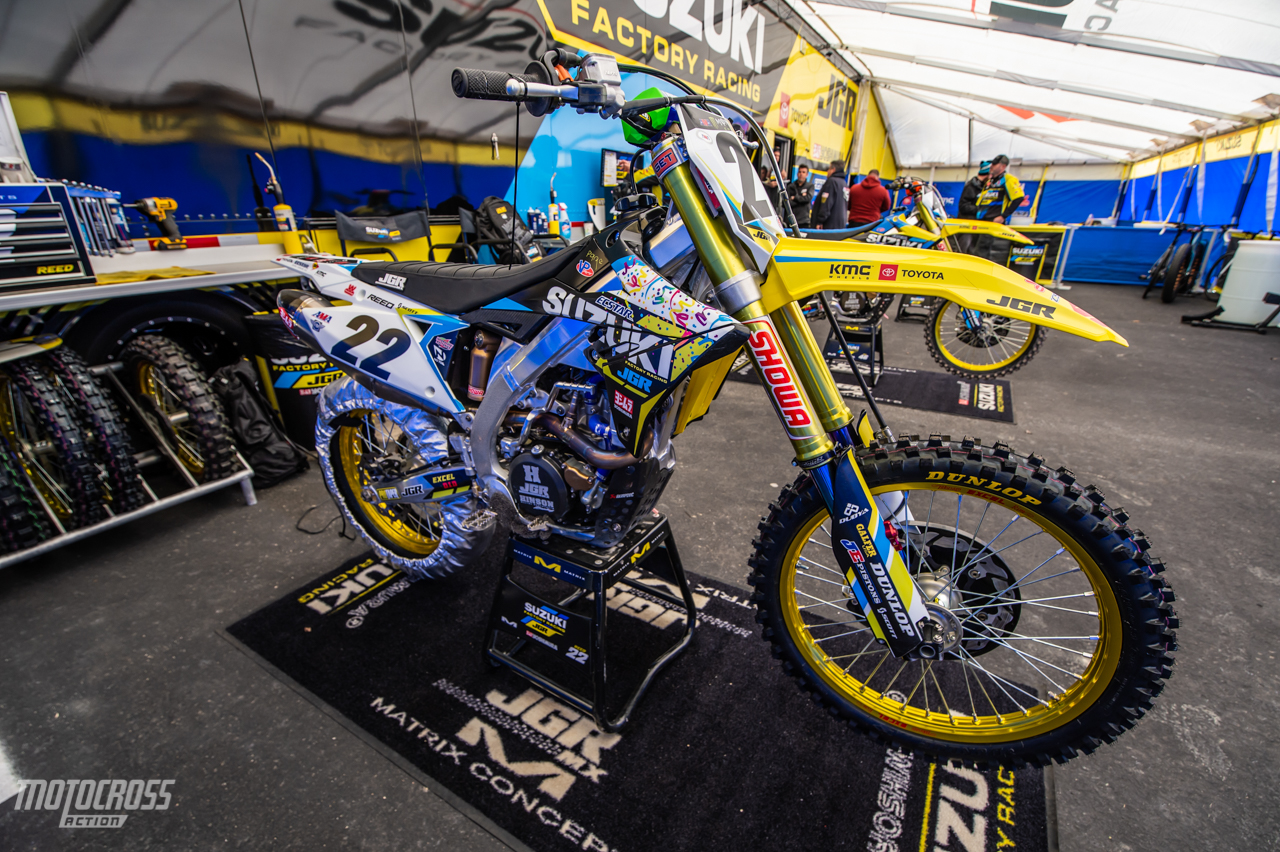 Notice the custom graphics on Reed's JGR machine? Chad turned 37 years old and his graphics are like a birthday decoration.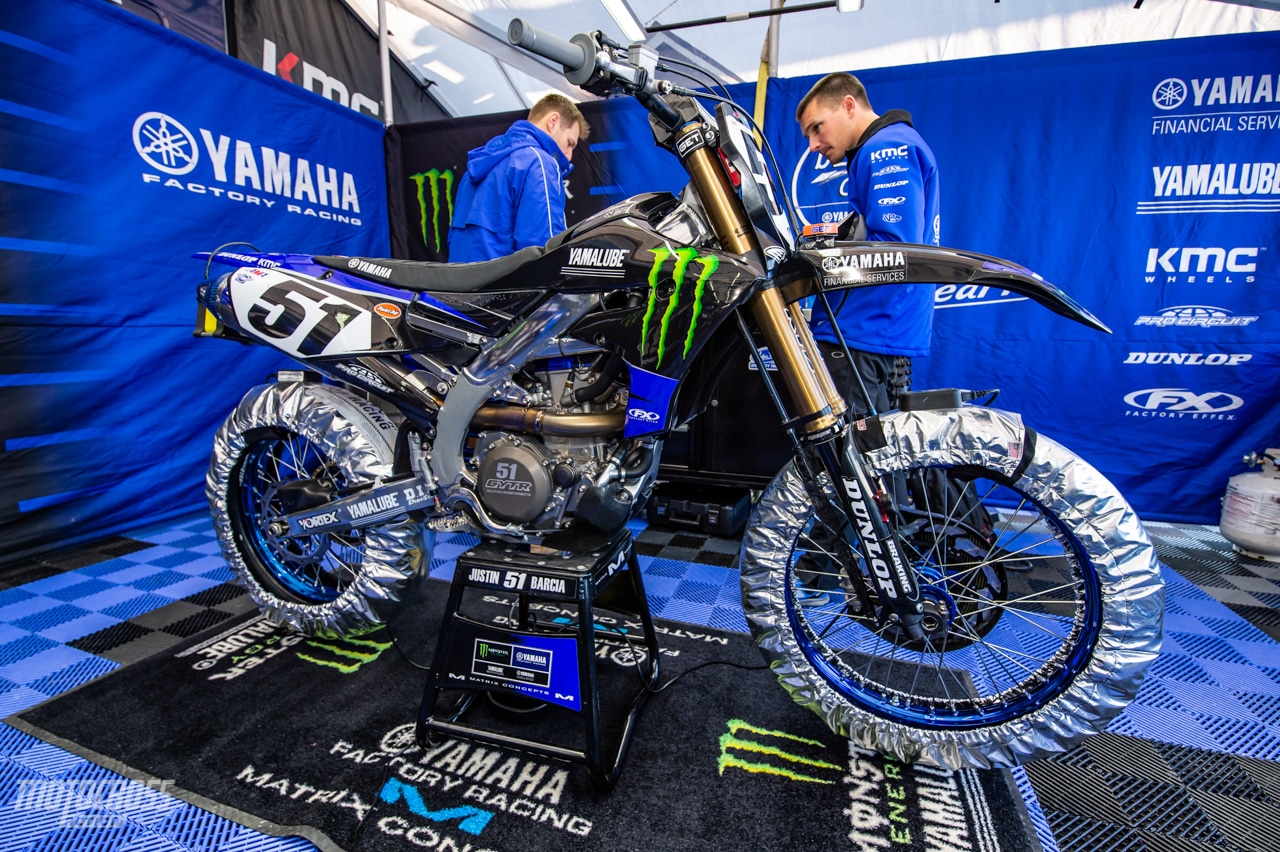 Barcia's factory YZ450F is staying warm in the cold Indy weather. 
This appears to be a 1990 Honda CR500 as it has the white frame and all red plastic. 
Justin Brayton's CRF450 goes through tech inspection.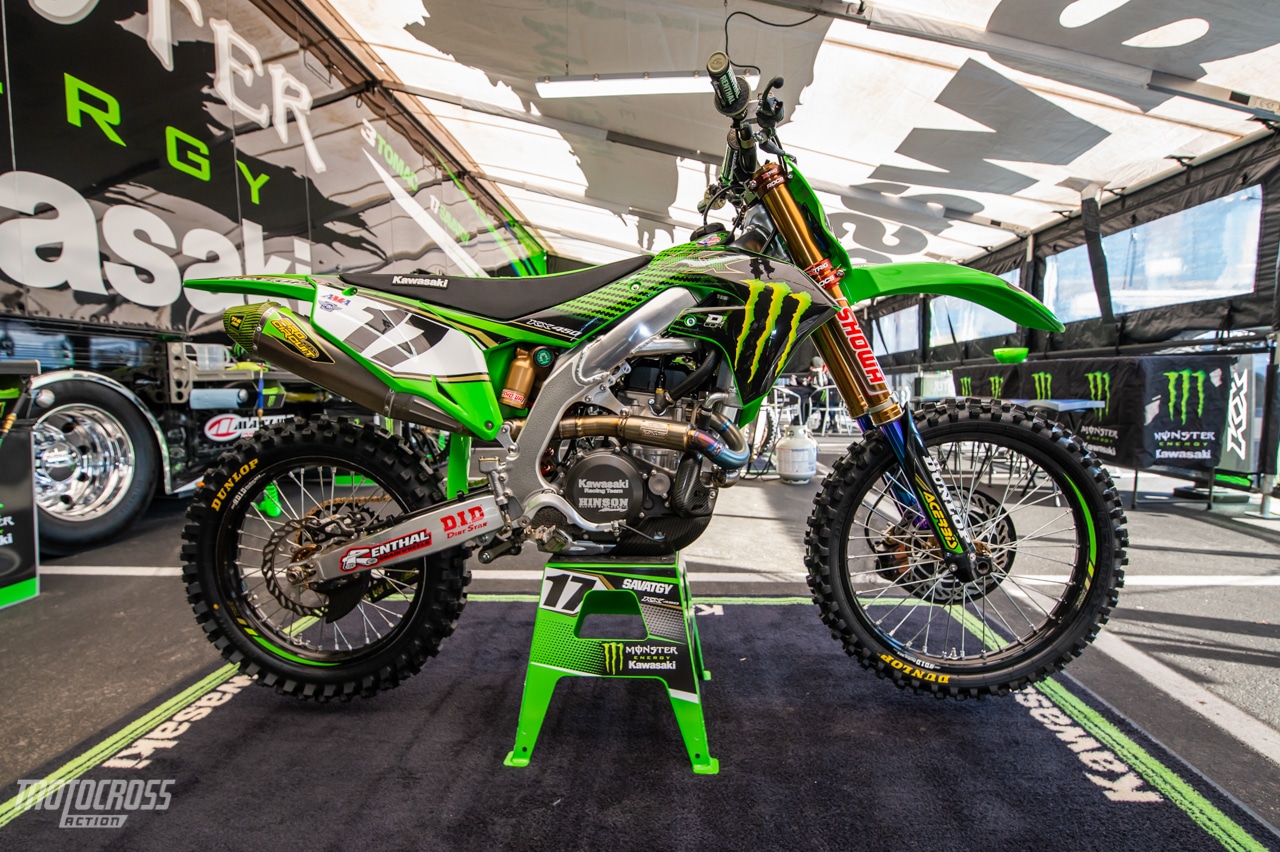 Joey Savatgy and his factory Kawasaki KX450 can taste the podium. 
Mike Alessi is getting back in the groove of racing Supercross again.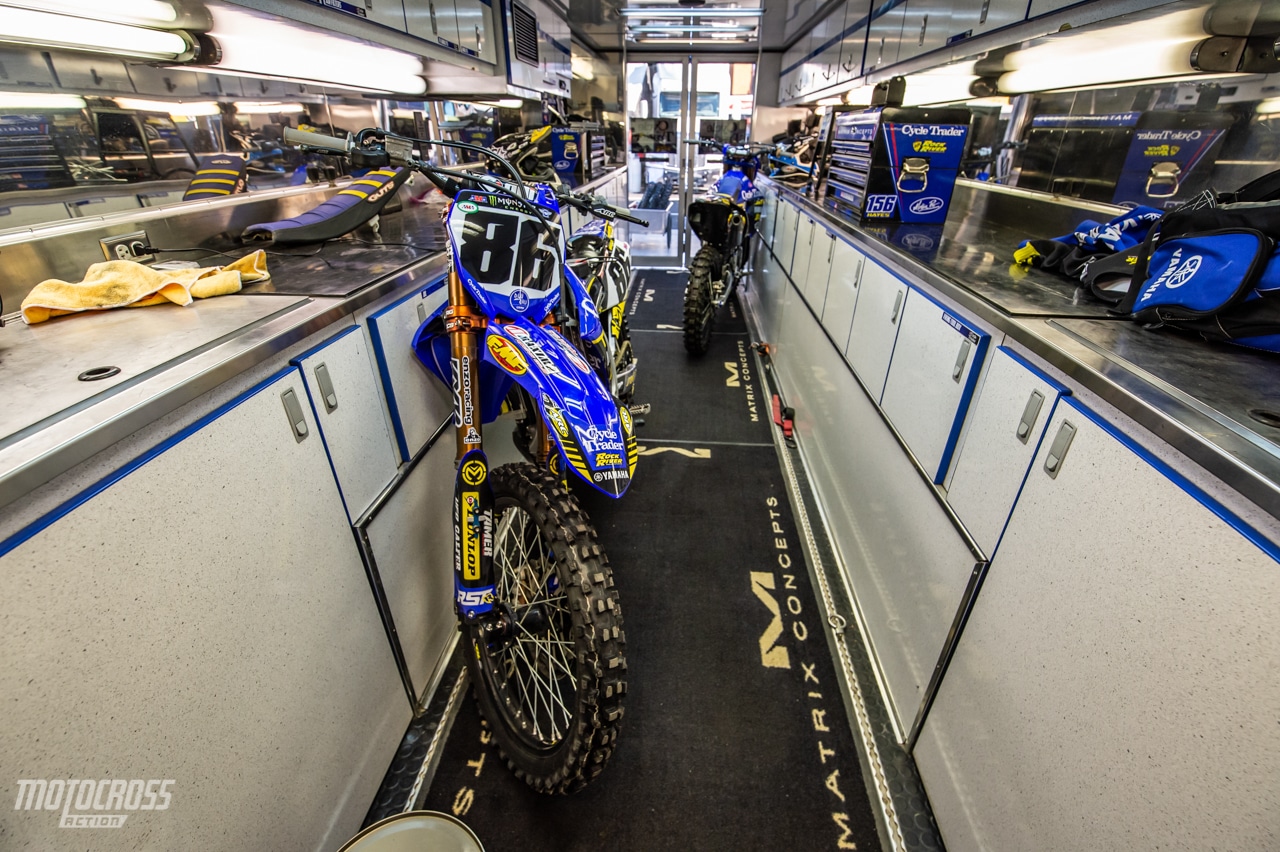 Ryan Breece's Cycle Trader YZ450F stays warm inside the semi. 
Daniel Castloo tops off Thomas Covington's factory Husky FC250 with some race gas.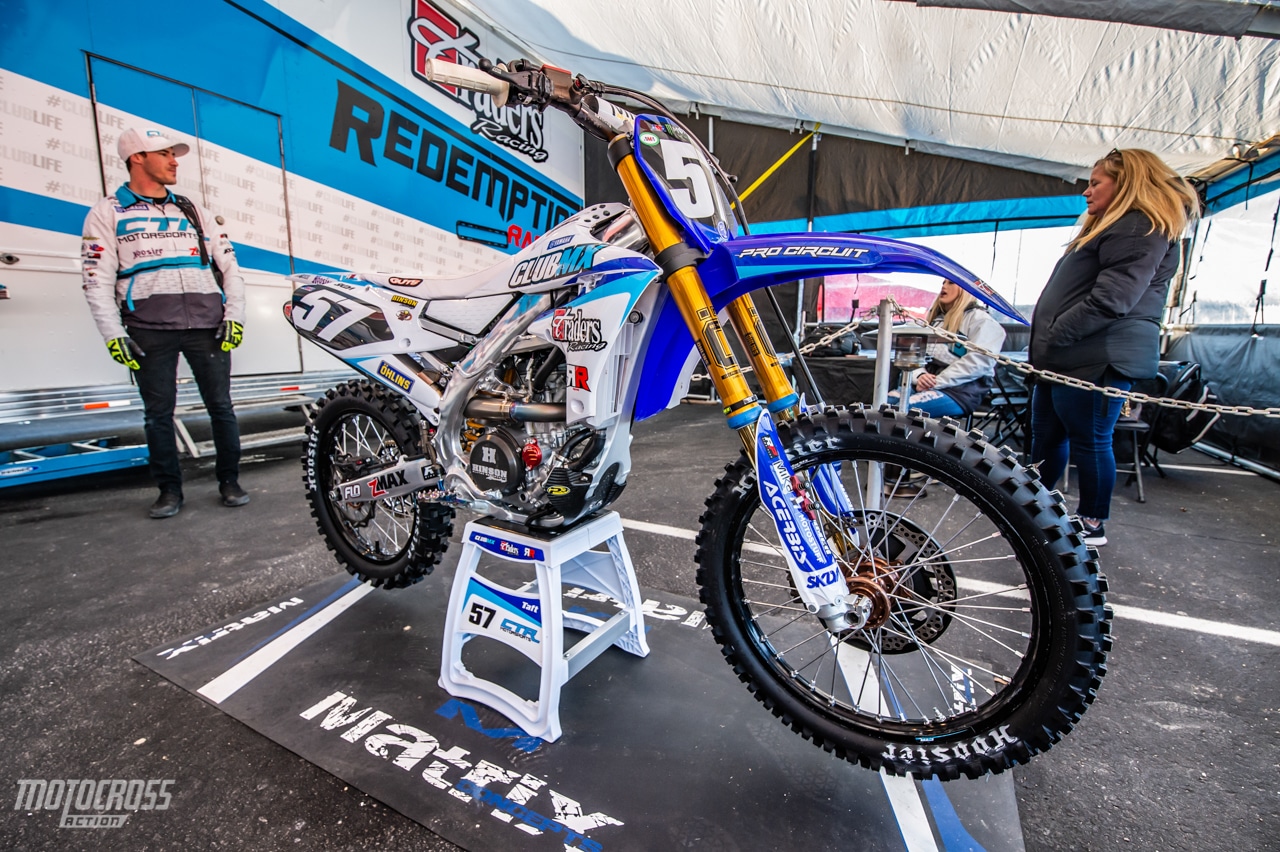 Bradley Taft's ClubMX YZ250F looked good in all white. 
Jordan Smith needs to make some moves as he is running out of races to move up in points. He sits seventh. 
Joshua Cartwright's EBR Performance YZ250F.
An old Honda Elsinore was spotted in the Legends and Heroes exhibit.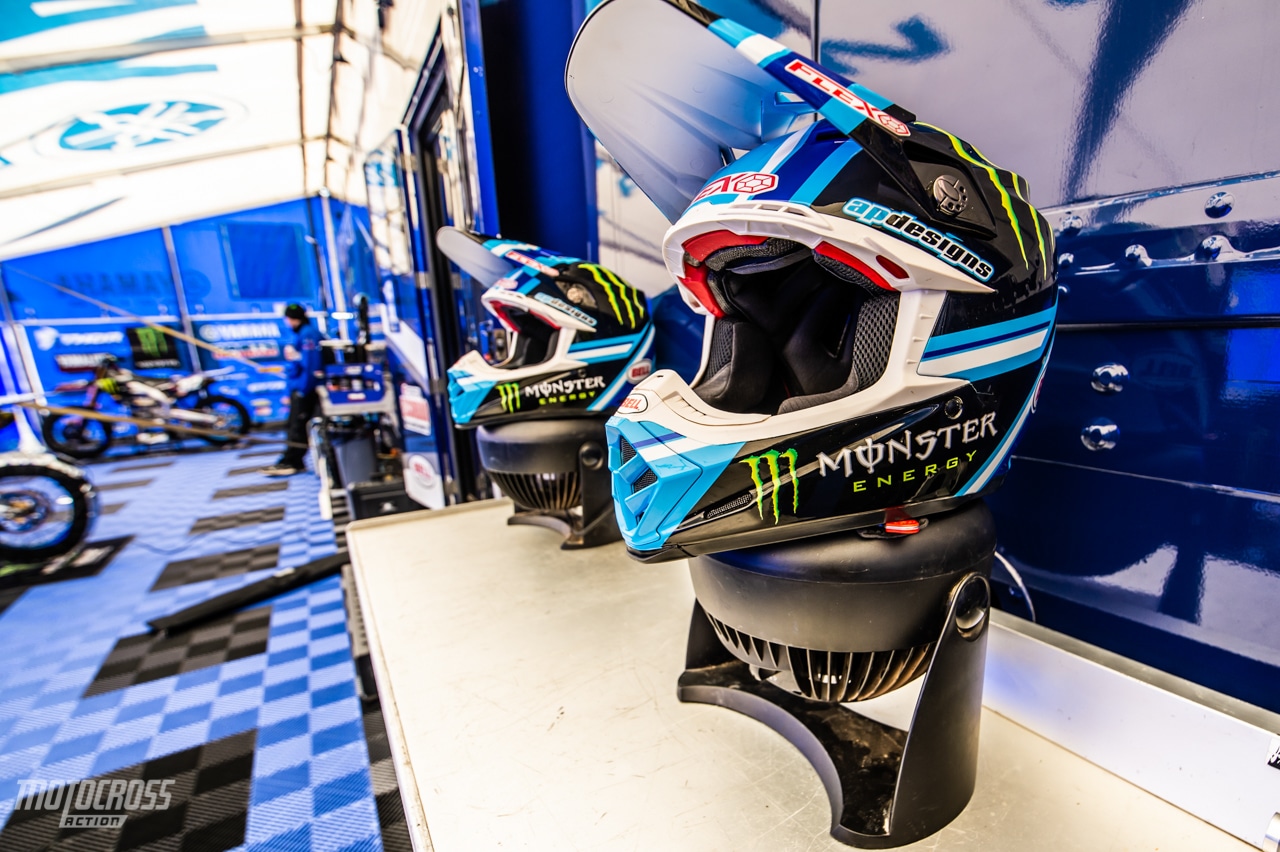 Star Racing's rider helmets keeping dry. 
The KTM team doing some tweaks to Cooper Webb's factory KTM 450SXF.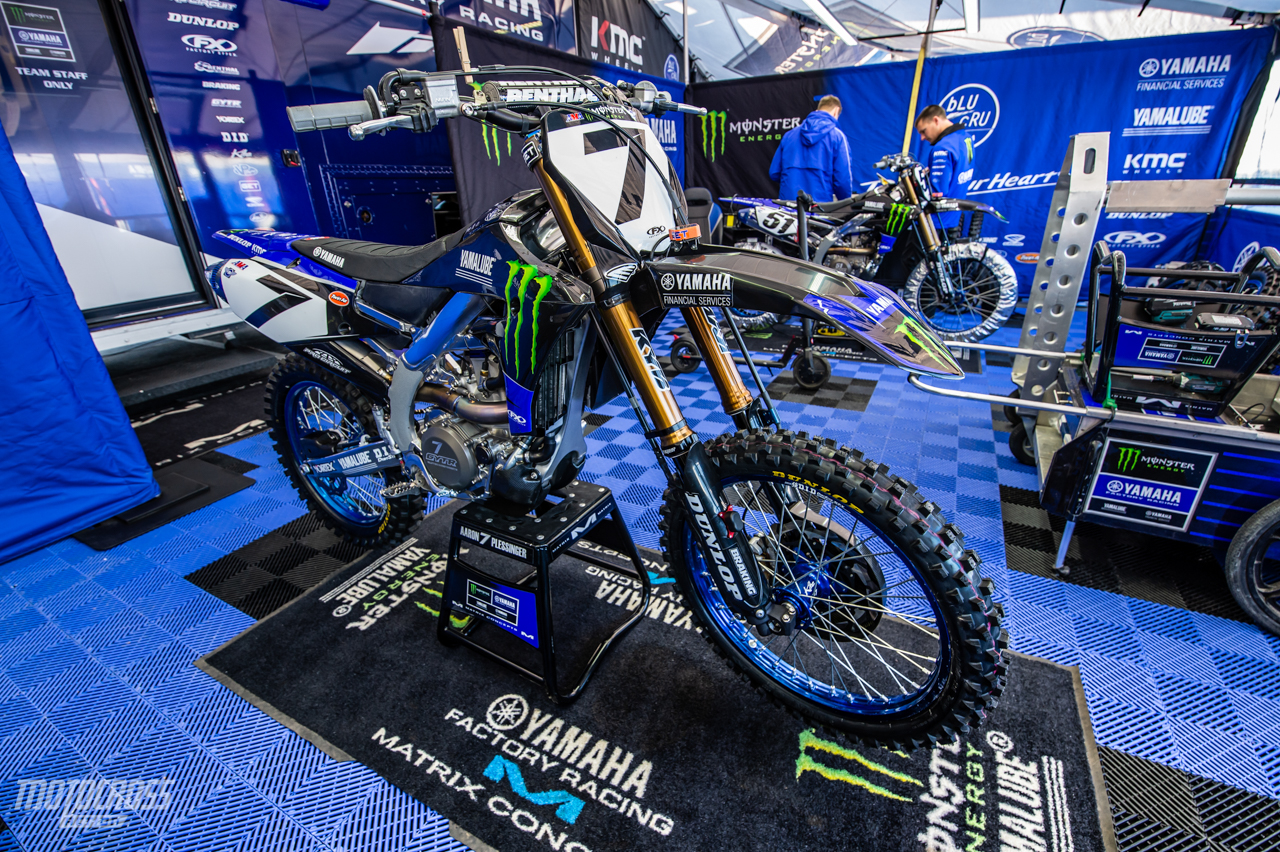 Aaron Plessinger's factory YZ450F was lonely in Indy as he broke his heal in Daytona. Check out the crash.
Justin Cooper's Star Racing Yamahalube YZ250F getting its shoes warmed up. 
The bike that won Daytona. Tomac's factory KX450. 
Blake Wharton's bike might be in Indy, but Blake won't be riding it as he is on the injured list for now. 
Zach Osborne seems he is still looking to find his groove after his crash before A1 started. Although he has been gaining steam with each race. 
Marvin is tied with Tomac for second in points going into Saturday's race in Indy.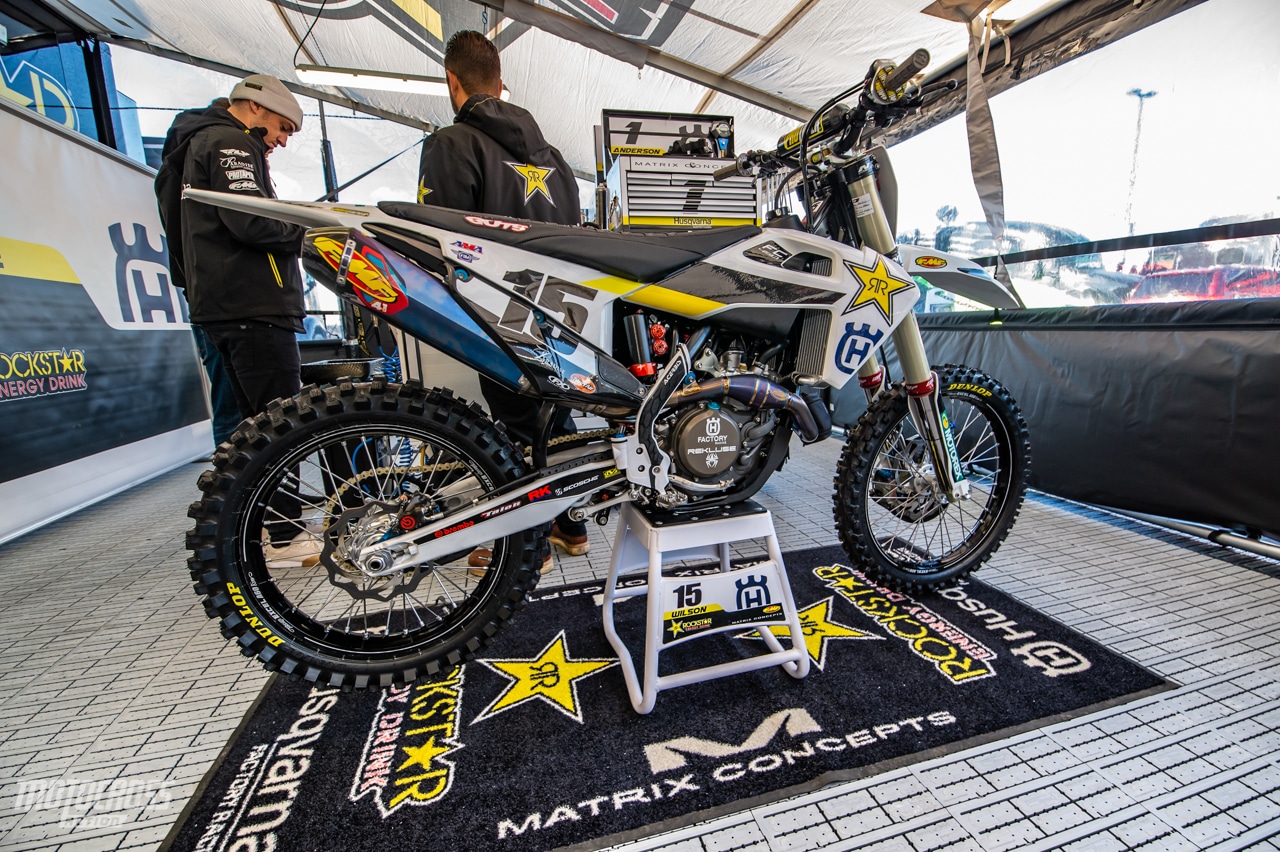 Wilson and his factory Rockstar FC450. Did you see the video where he rode at Dan Bilzerian mansion in the Hollywood Hills? You need to watch this.