2019 KAWASAKI KX450F SPY PHOTOS FROM JAPAN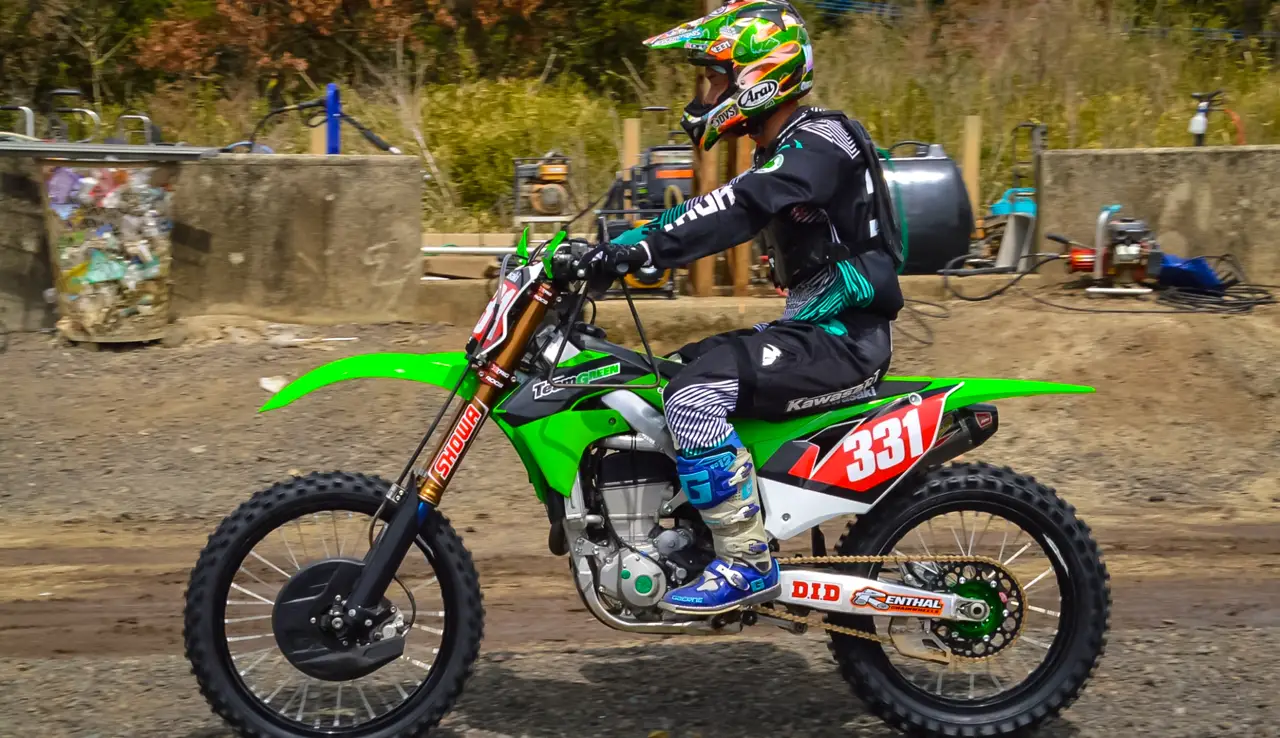 This is the rough draft of the 2019 Kawasaki KX450F. Notice the small cylinder with its big head. 
It is that time of year again when next year models start to get leaked out. First on the list is the 2019 Kawasaki KX450F. We have been waiting for an electric start version of this bike and it is finally here. By here, we mean Japan. This is the pre-production rough draft of what the 2019 Kawasaki KX450F will look like. However, things can always change.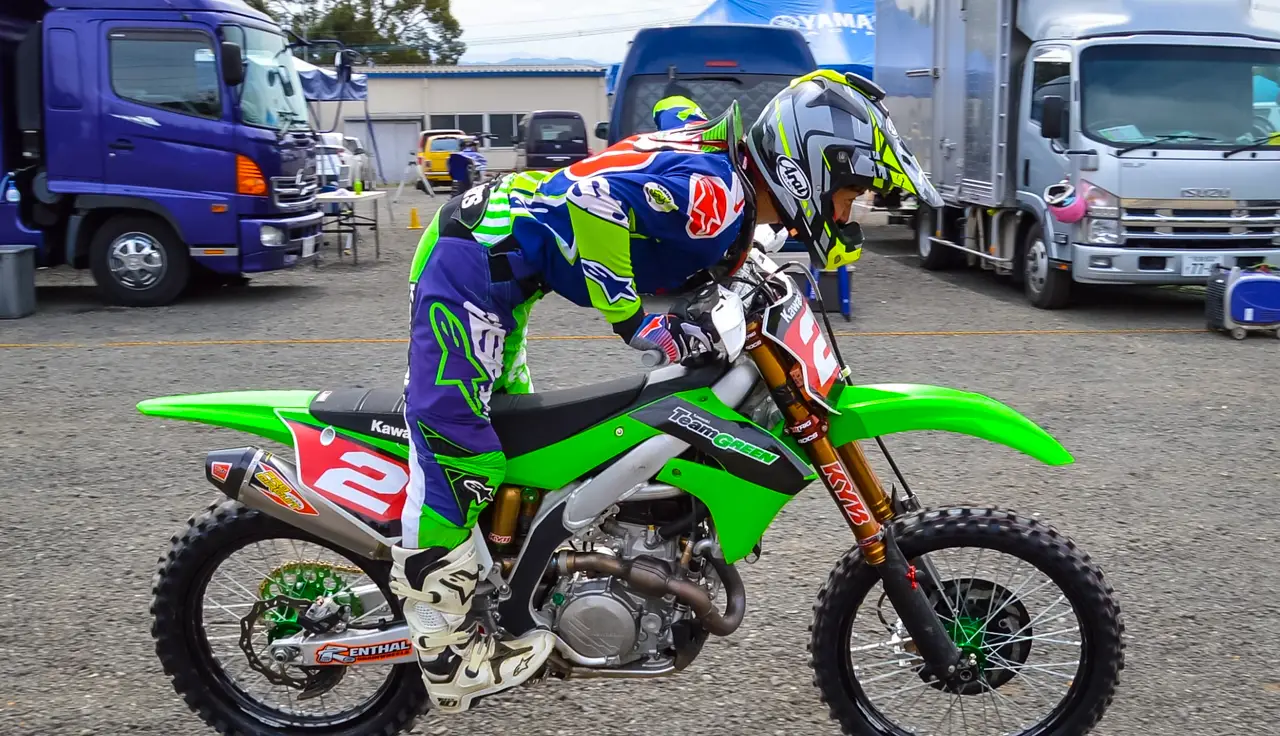 From the right side of the bike we can see there is no kick starter on the 2019 Kawasaki KX450F. You know what that means. 
It is hard to tell exactly what changes have been made, but a few things do stick out. First thing we noticed  was there is no kick starter. The second observation was the engine. Down by the cylinder has been trimmed down significantly, just makes the head look huge. The body work is also different, but it didn't get far off the Kawi look from years prior. The seat to the gas tank also looks flatter as well.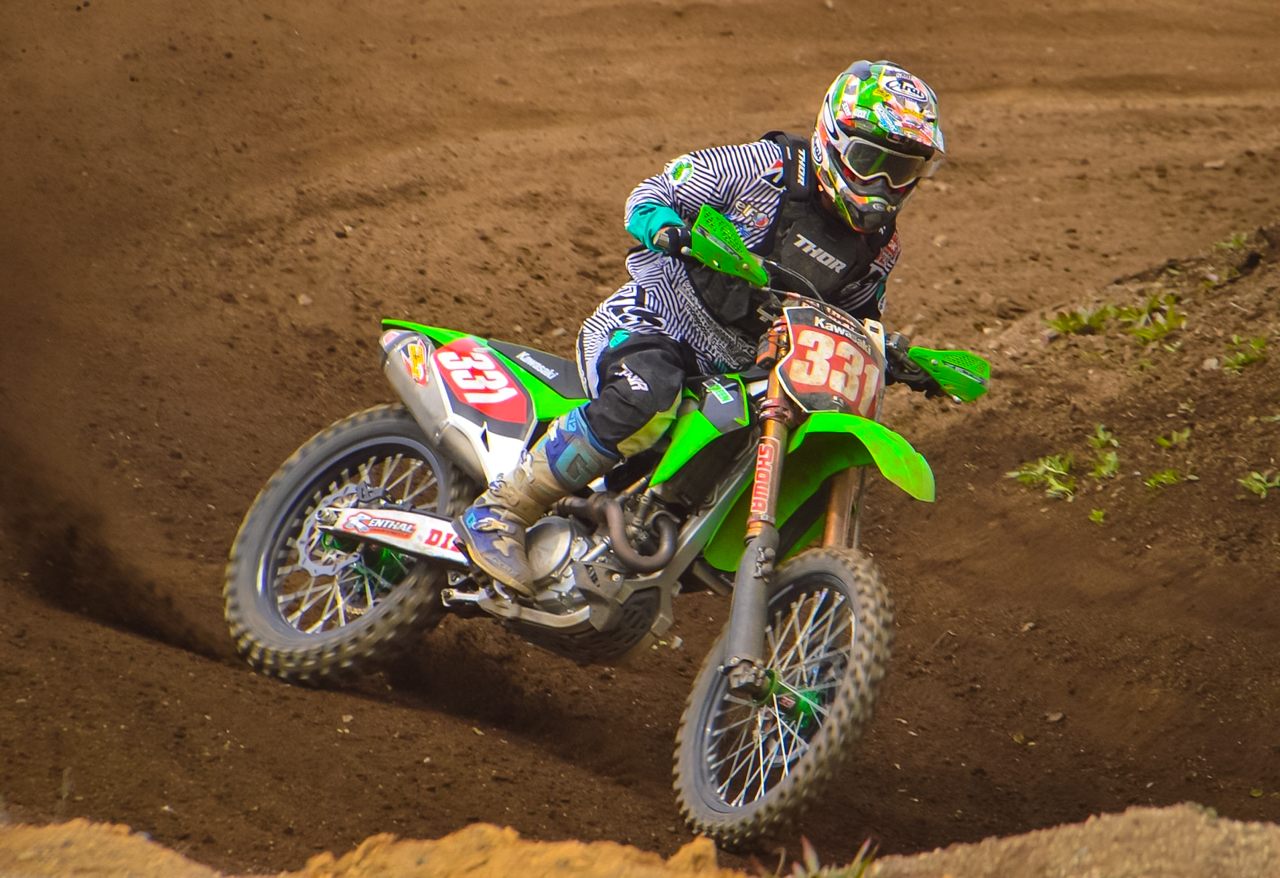 The 2019 Kawasaki KX450F in action in Japan. 
The question is, how much weight did the KX450F gain by adding an electric starter? In 2018 the KX450F was the third lightest bike in the class behind the 2018 KTM 450SXF and FC450. When Honda added the e-start to the CRF450 in 2017 it packed on the pounds. We are hoping that Kawasaki used the KTM formula for making an electric start and not Honda's
Only time will tell what the exact changes will be once the 2019 Kawasaki KX450F's hit showroom floors. But it is exciting to see what the future may bring.
Photos from @yahey772 on Twitter.