2019 RED BULL STRAIGHT RHYTHM | BEST IN THE PITS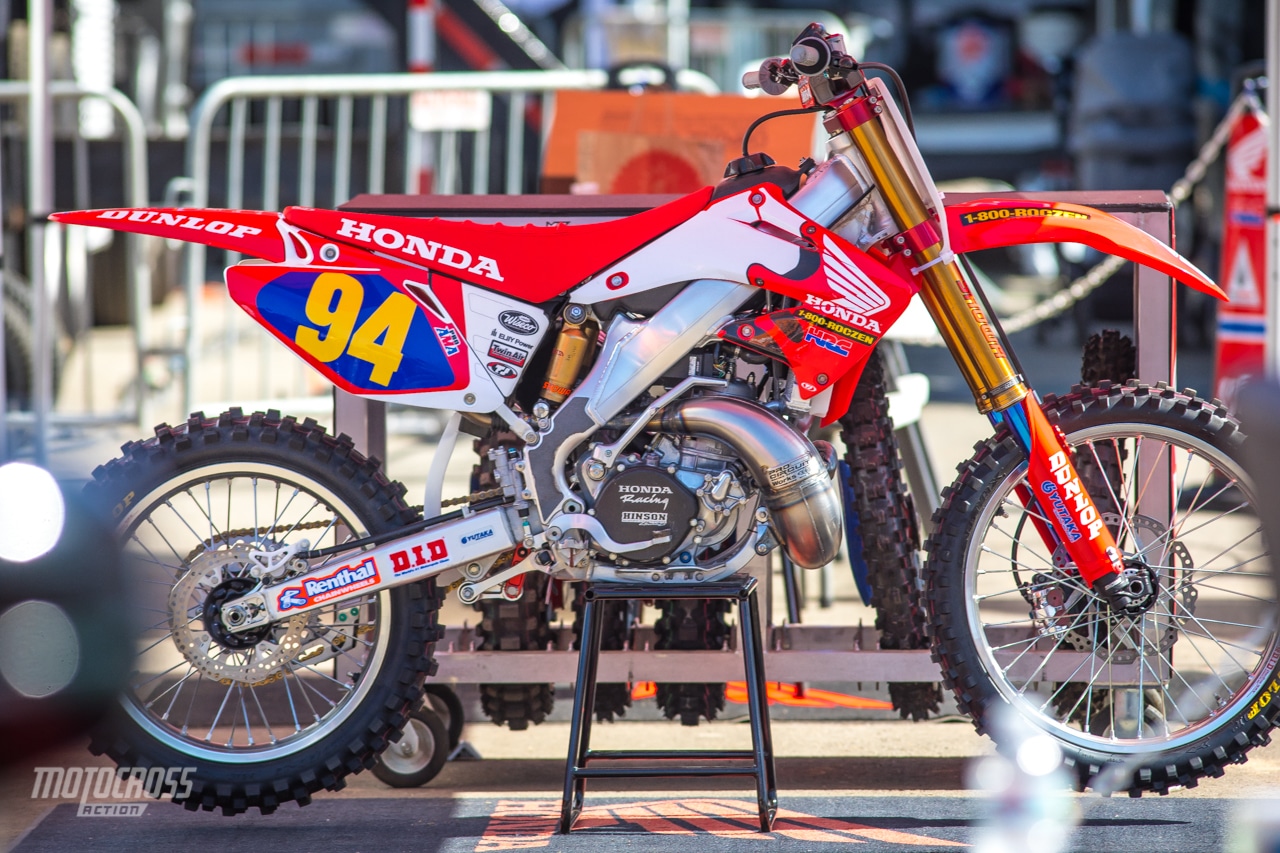 Ken Roczen's Honda CR250 is a work of art. 
RED BULL STRAIGHT RHYTHM, NOTHING BUT TWO-STROKES FOR 2019
The 2019 Red Bull Straight Rhythm is in its sixth year running. It was held again at the Fairplex in Pomona. Daryl Ecklund and his helper, photographer Trevor Nelson got to the Fairplex early Saturday morning to browse through the pits to see what they could find. With names like Ken Roczen, Travis Pastrana, Ryan Villopoto, Jason Anderson, Cooper Webb and Cole Seely this was by far the best roster the Red Bell Straight Rhythm has ever seen.  Resist from drooling on your computer as you scroll through some of the coolest throwback two-stroke builds we have ever seen.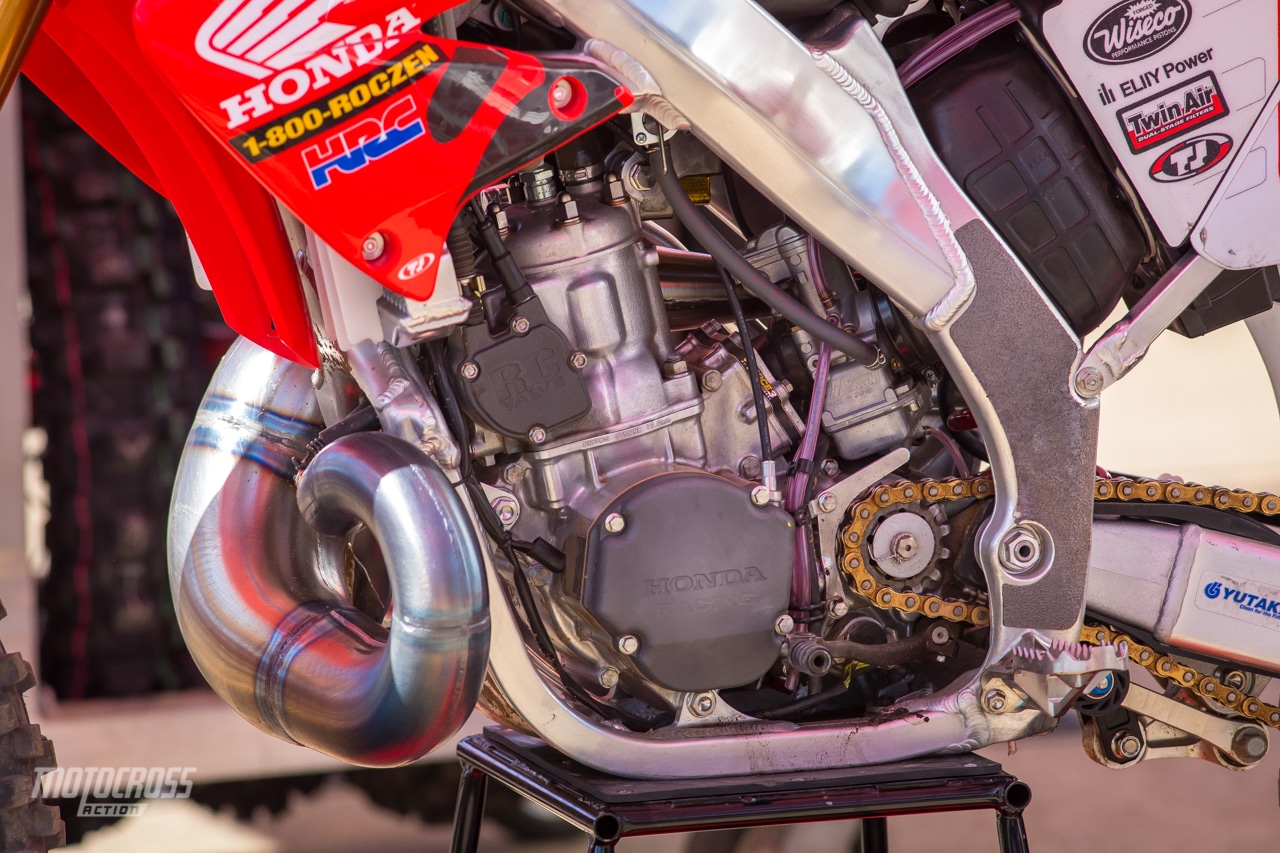 The Honda powerplant of Ken Roczen's CR250 two-stroke. 
How many times do you make sure the gas is on on your smoker?
Ricky Carmichael? Nope! Mitchell Harrison built a RC SplitFire replica bike. Photo by Trevor Nelson
Showtime, is that you? KTM and Thor did an awesome job for Cooper Webb replicating Jeremy McGrath's Thor gear and Hot Wheels KTM. 
Copper Webb's wrench Carlos Rivera working on Copper Webb's KTM 250SX two-stroke.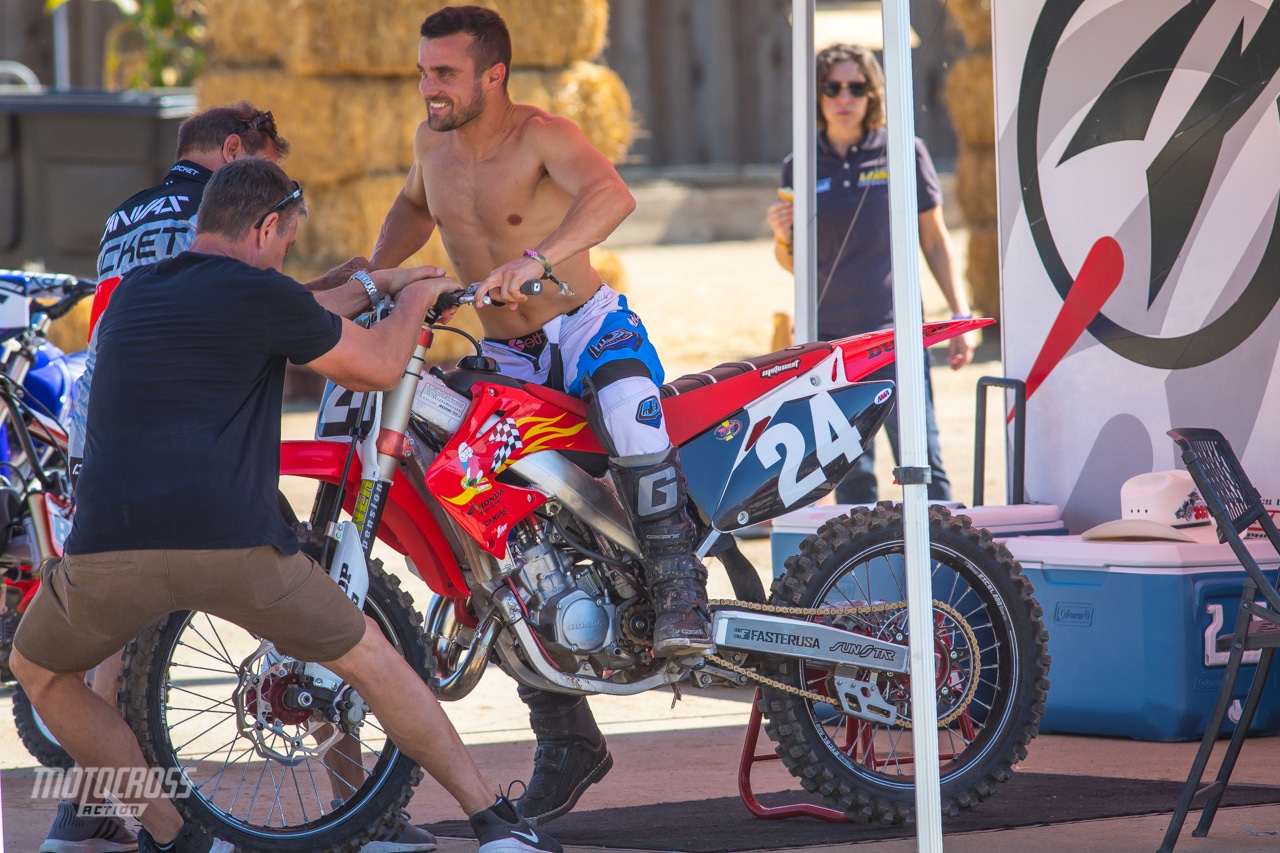 Michael Leib channeled Costa Rica's and past factory Honda rider Ernesto Fonseca.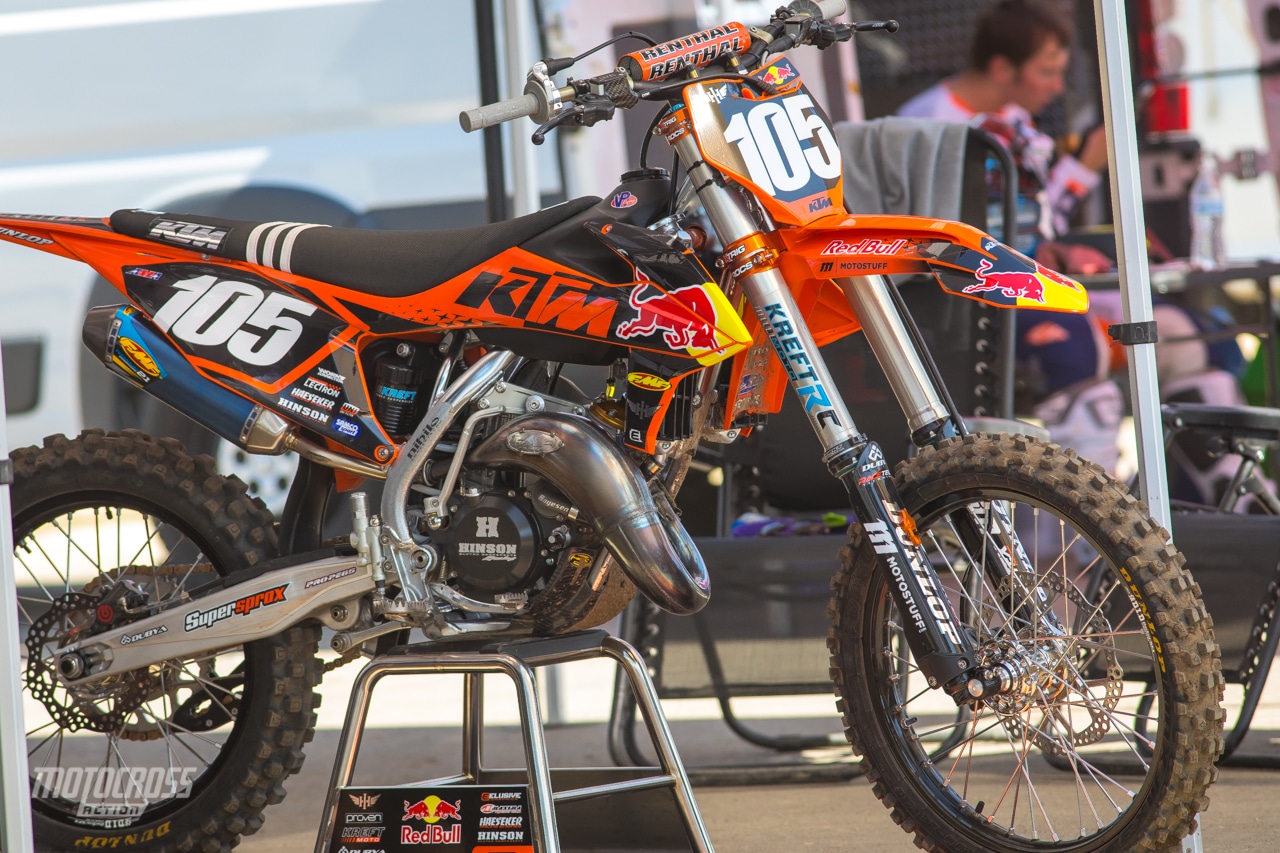 Ryan Hughes' 2003 replica KTM with Simon Längenfelder riding it. 
An close up look of the KTM 150SX engine. It seems a lot of riders used the Electron carb here.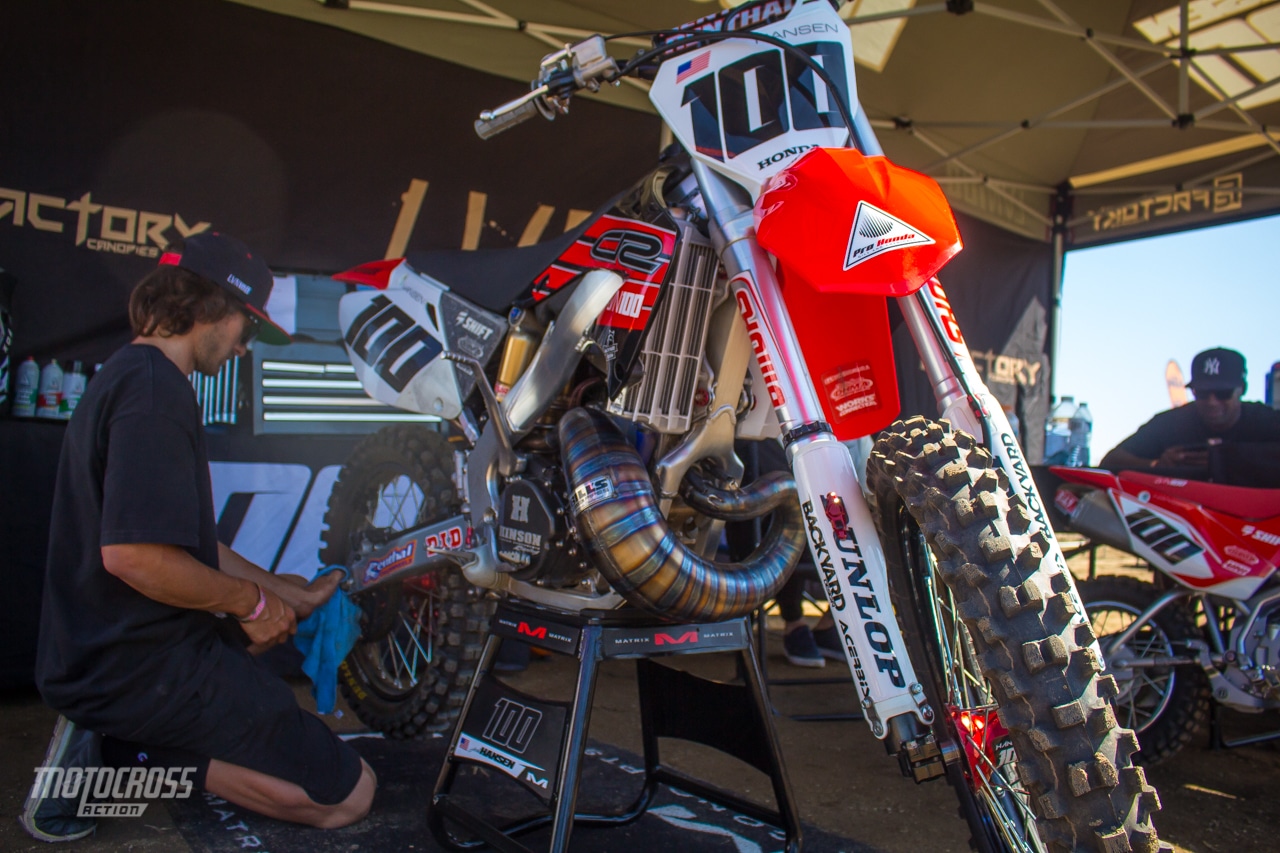 Josh Hanson's Honda CR250. Photo by Trevor Nelson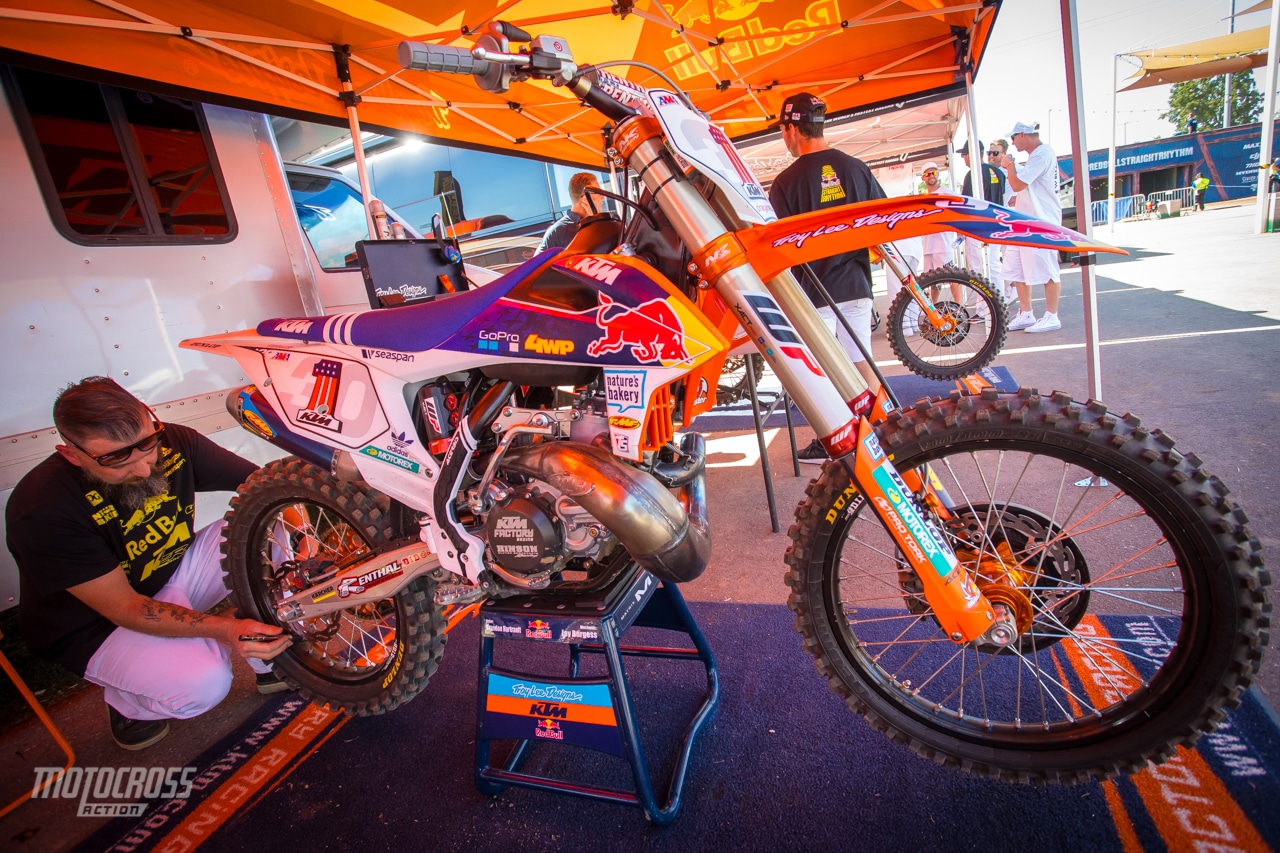 The new TLD KTM team rider, Brandon Hartranft was dialed in with his KTM 250SX smoker. 
The 805 YZ250 was on display. 
Travis Pastrana's Suzuki RM-Zilla. Photo by Trevor Nelson
AJ Catanzaro transformed a KTM 150SX into a Travis Pastrana RM125 replica.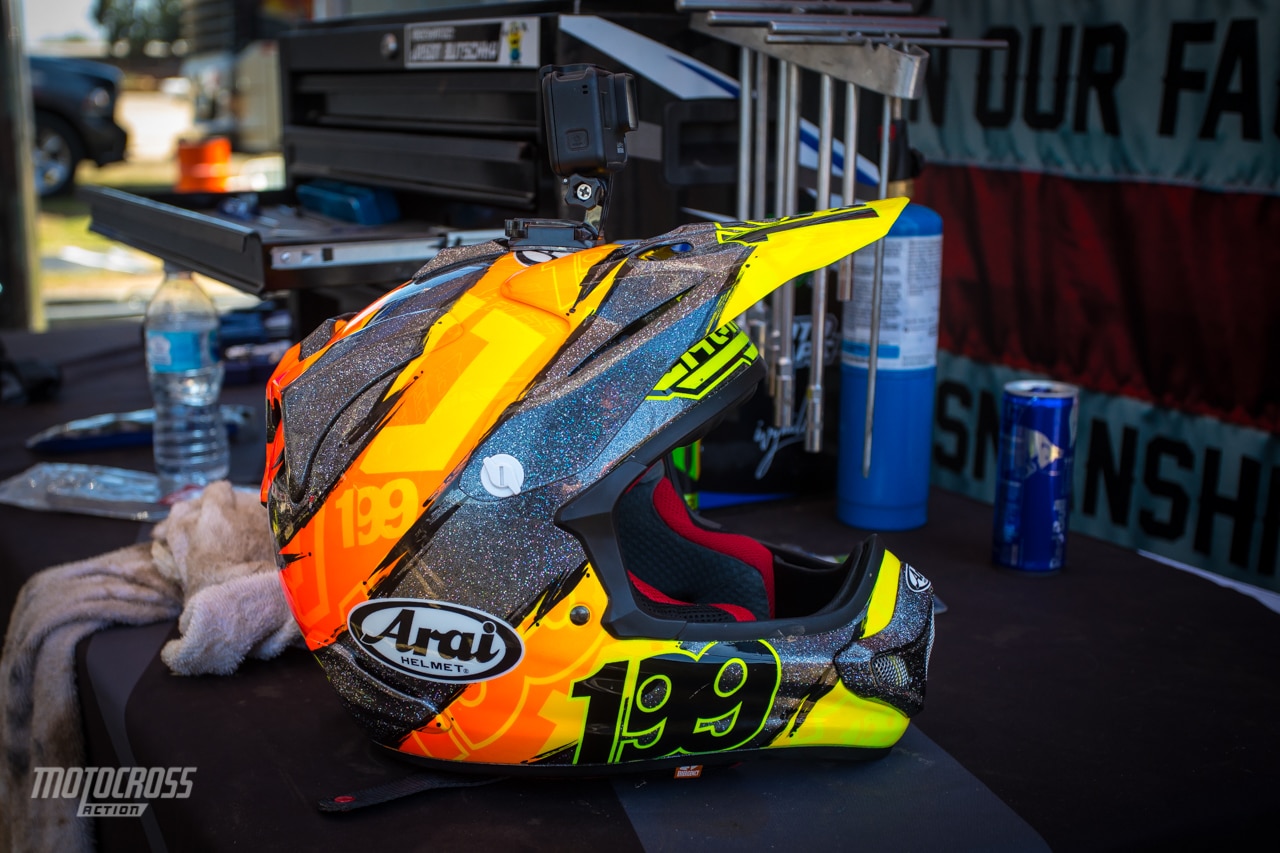 AJ's replica Pastrana helmet. 
Pierce Brown's KTM 250SX.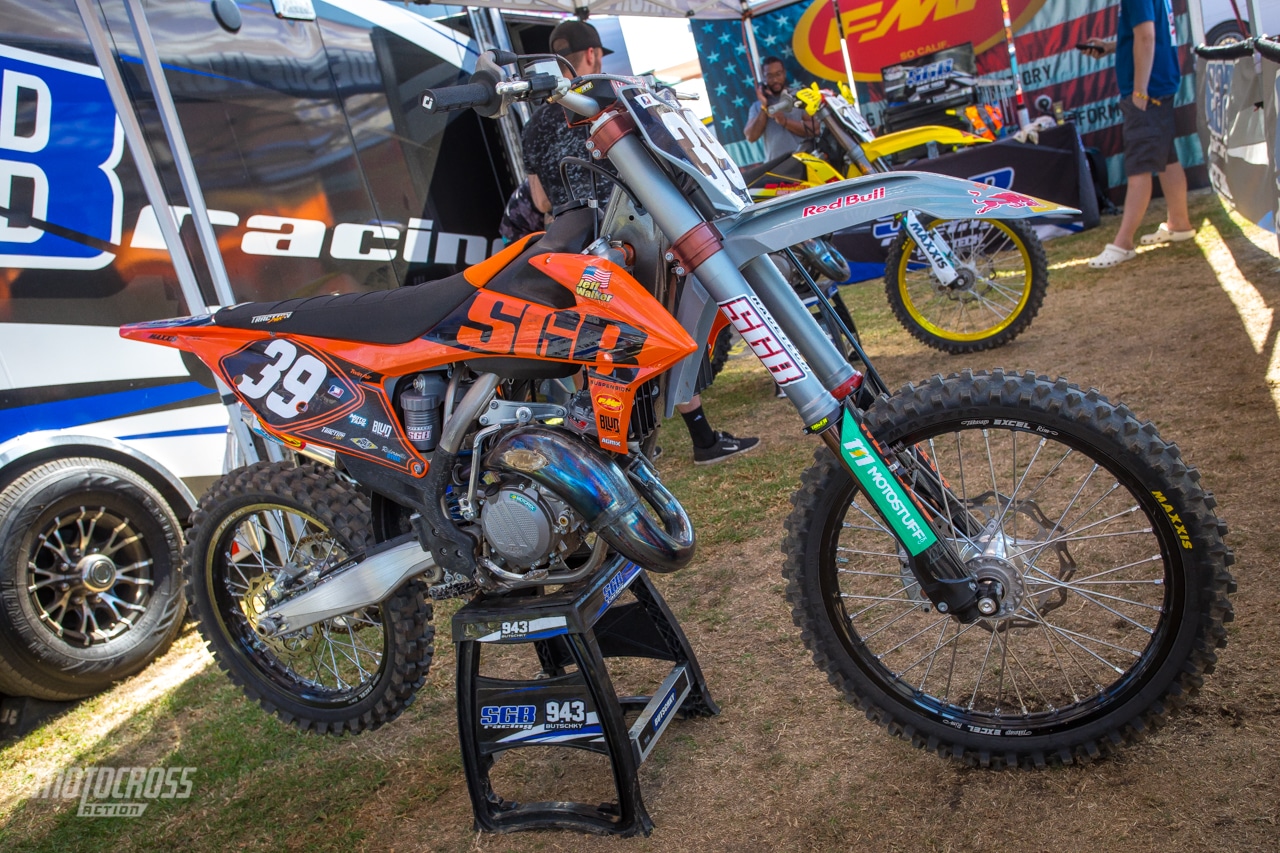 Jeff Walker's 2002 David Pingree replica.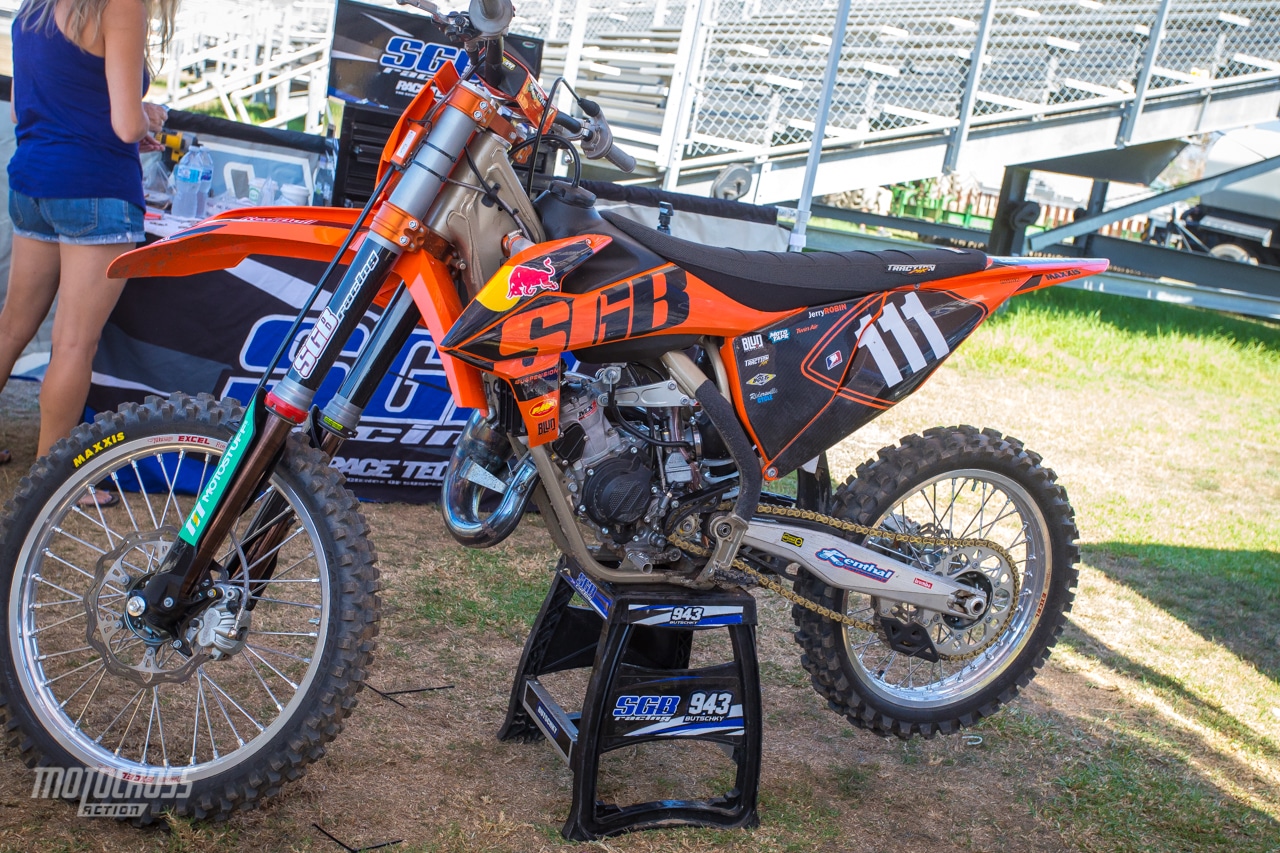 Jerry Robin's Grant Langston KTM 125SX replica bike.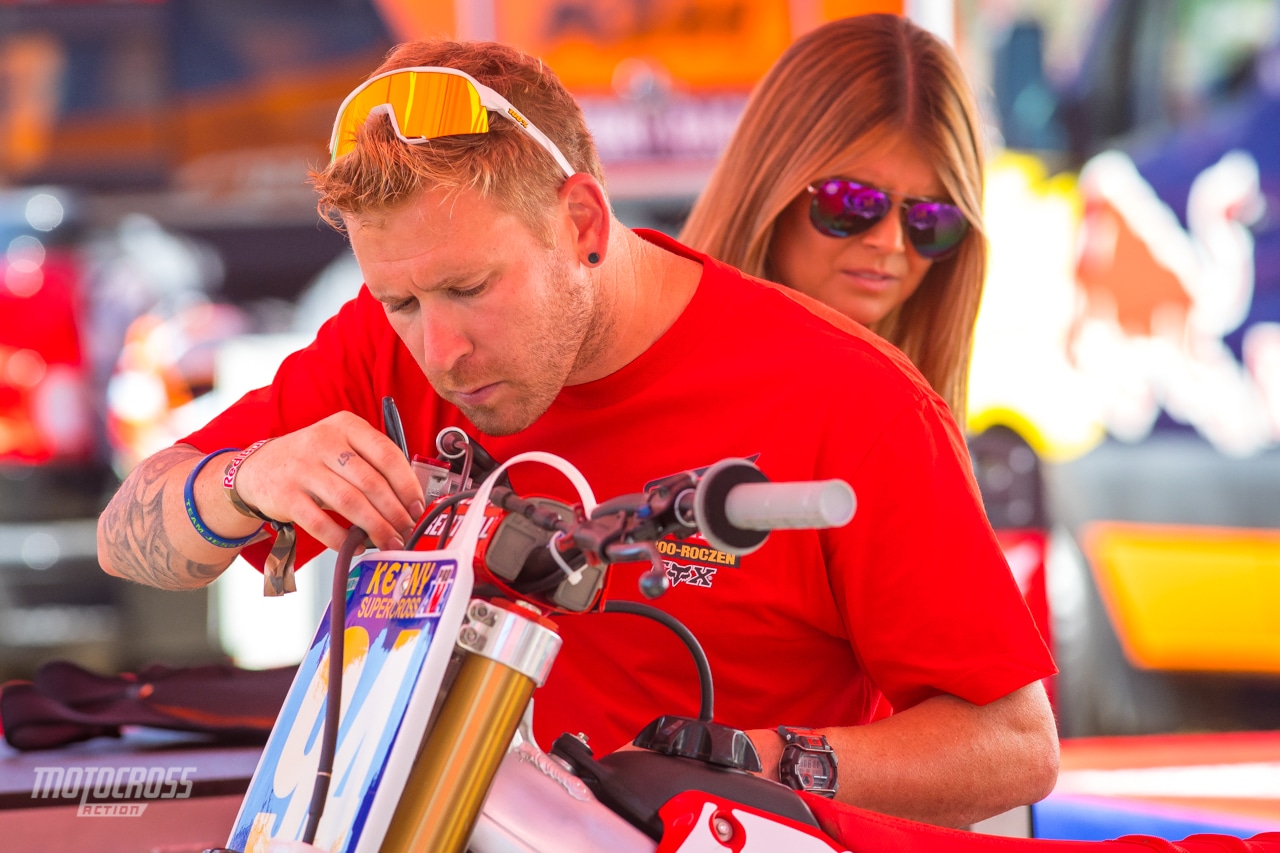 Jordan Torxell fine tuning Roczen's CR250. 
Cole Seely and his support crew. 
Must be one of Ronnie Mac's bikes. Looks like an old CR60.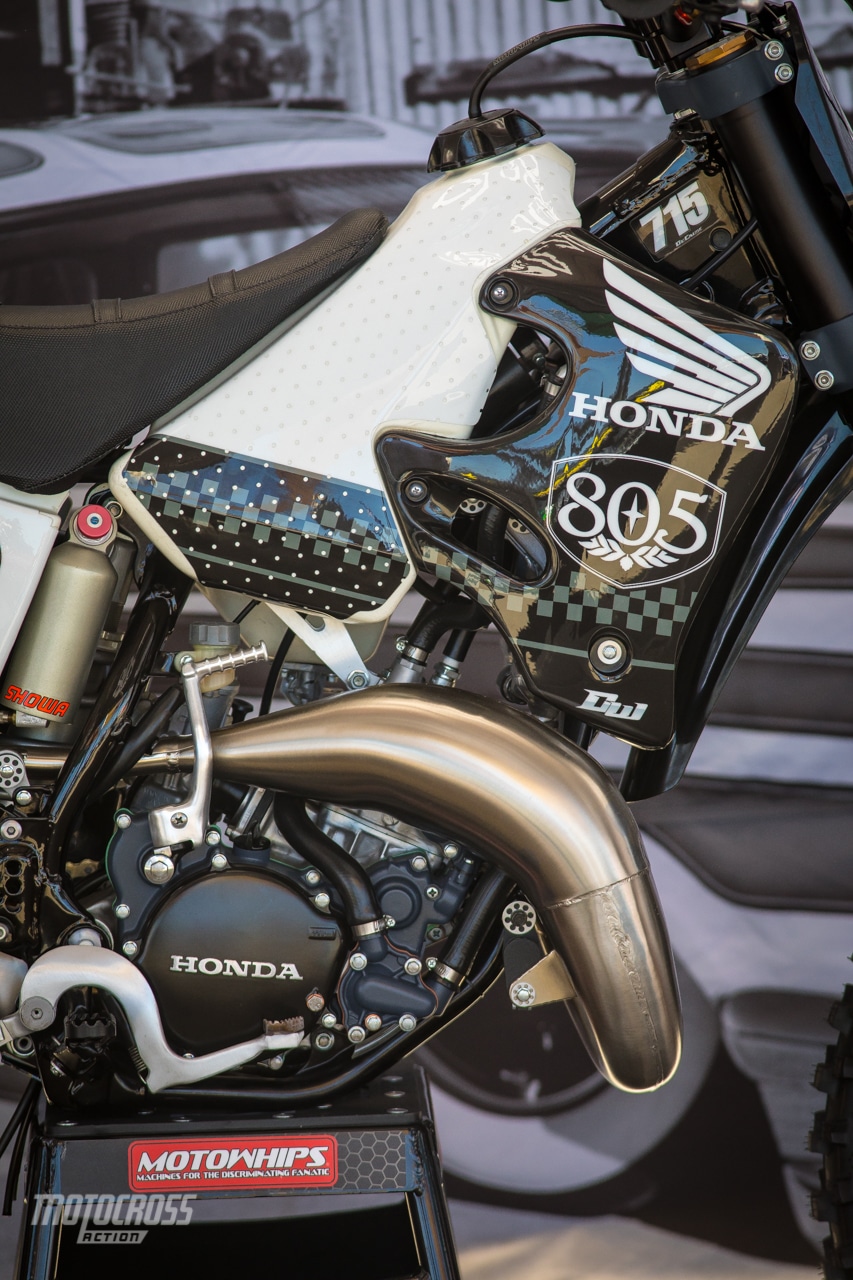 A pristine 1990s CR125.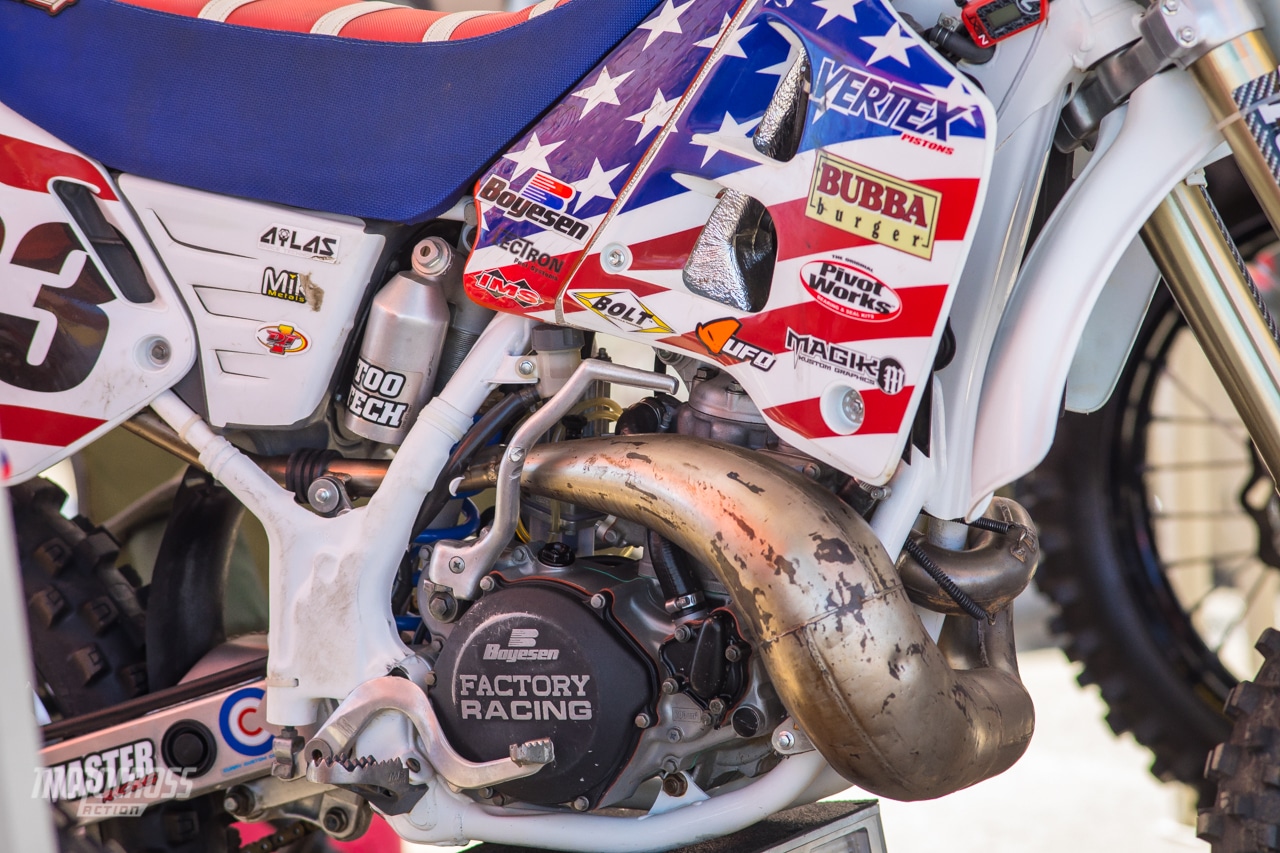 A CR500 was in the pits, but nobody was racing it. 
Kai Aiello with some vintage KTM graphics.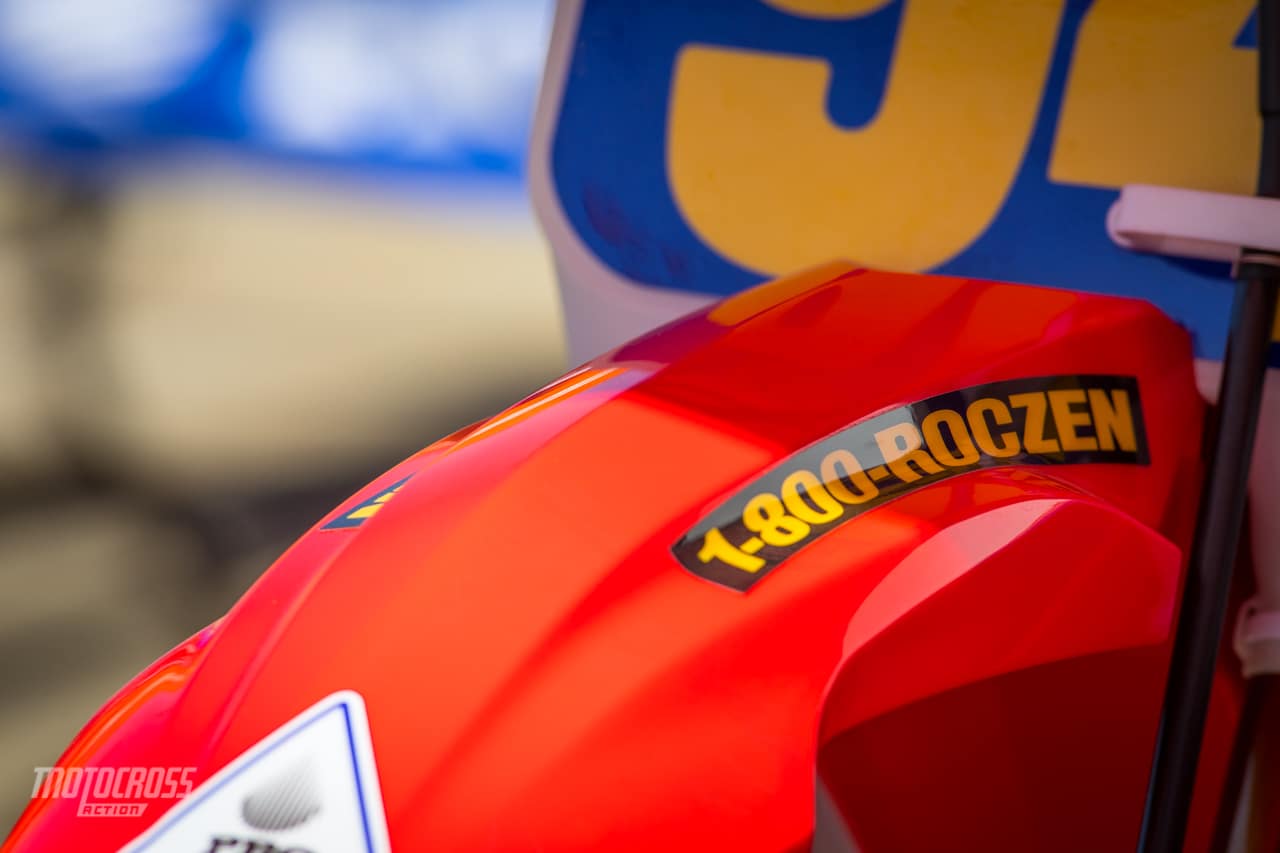 1-800-Roczen.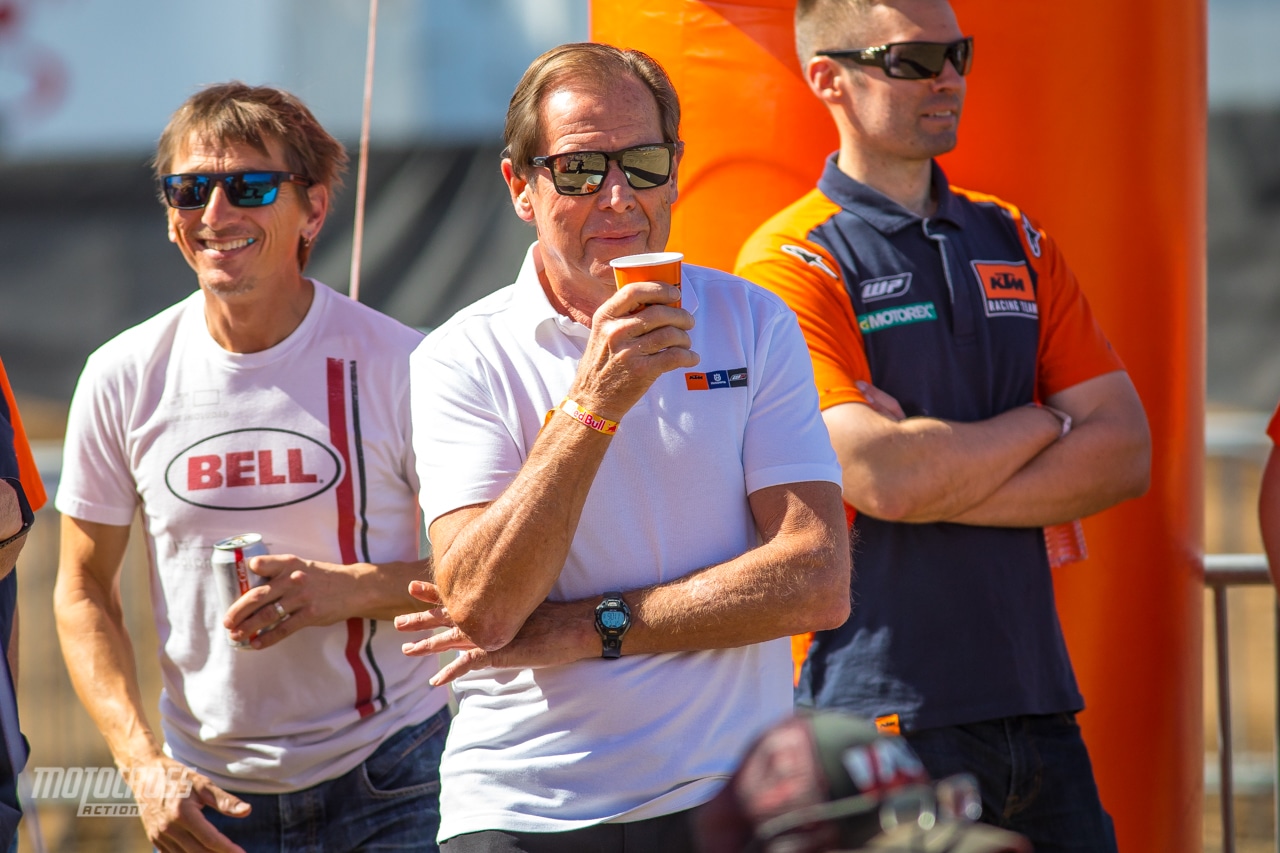 The man, the myth, the legend, Roger Decoster.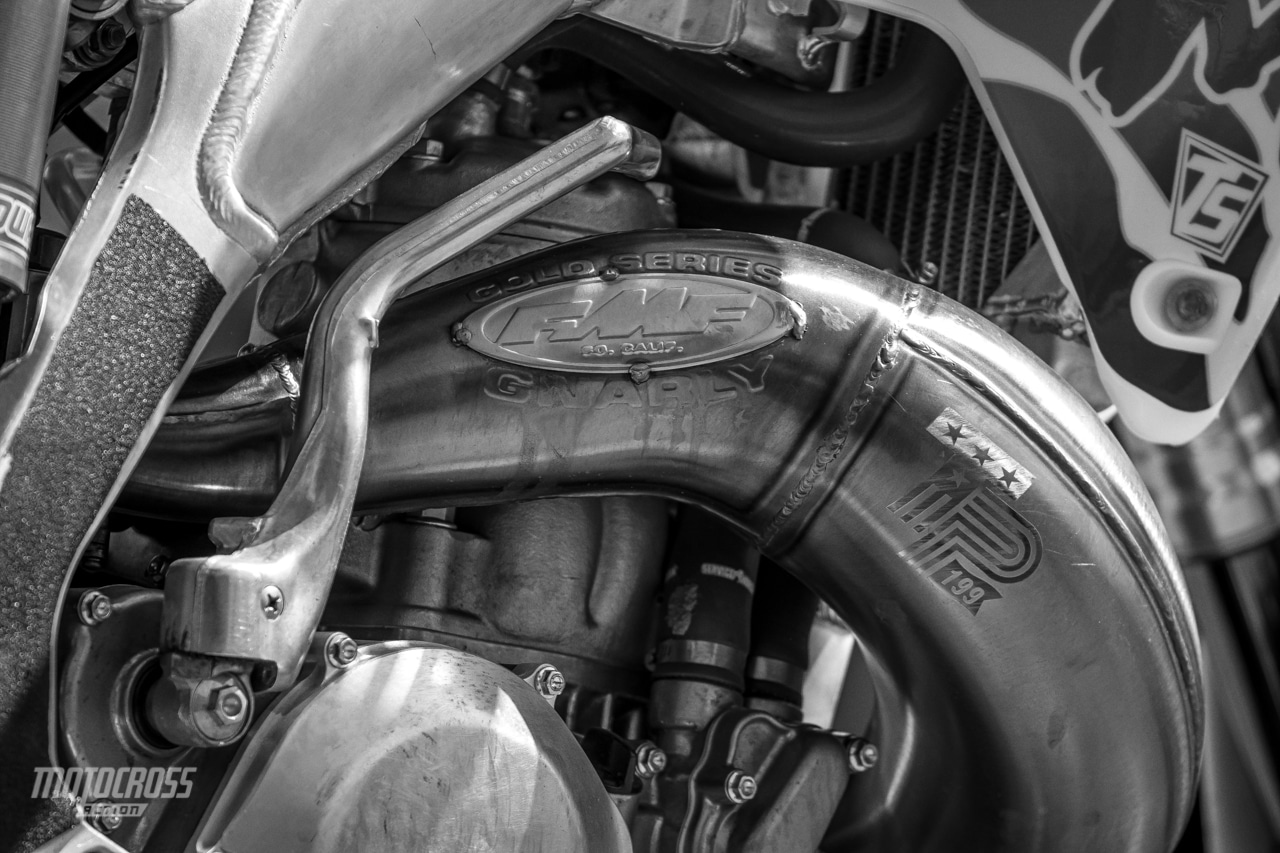 Travis Pastrana's FMF Grarly pipe. Photo by Trevor Nelson
Mitch Payton making sure the jetting was on point for Kenny's CR250. Photo by Trevor Nelson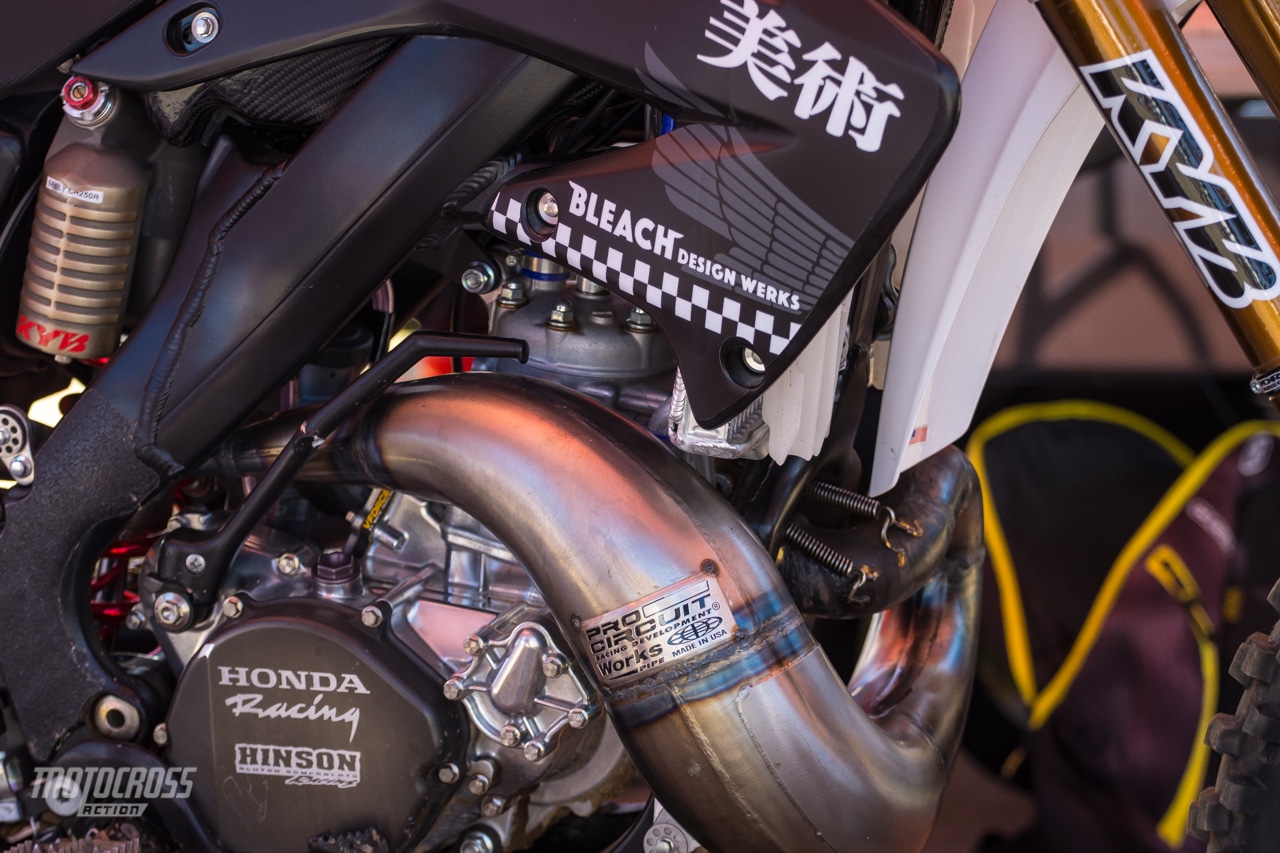 Cole Seely's CR250 powerplant. Photo by Trevor Nelson
Uncle Ronnie. Photo by Trevor Nelson
Robbie Wageman's YZ125. Photo by Trevor Nelson