2019 RED BULL STRAIGHT RHYTHM OVERALL RESULTS

2019 RED BULL STRAIGHT RHYTHM SUPERCROSS RESULTS 
The 2019 Red Bull Straight Rhythm is in the books. Supercross in a straight line can be very entertaining when all the bikes are two-strokes,  a majority of the riders build throwback bikes and have world class racers. What more could a fan ask for? The entertainment of Travis Pastrana and Ronnie Mac, the brilliant speed of Ken Roczen, and the 2019 and 2018 Supercross 450 champions of Cooper Webb and Jason Anderson (who practiced on Friday but did not race on Saturday). Here are the final results from a quarter mile Supercross track.
500cc TWO-STROKE CLASS OVERALL RESULTS 
Tyler Bowers and The Unit beat out Travis Pastrana in the 500cc class. 
1. Tyler Bowers (2 wins)
2. Travis Pastrana (1 win)
250cc TWO-STROKE CLASS OVERALL RESULTS (TOP 3)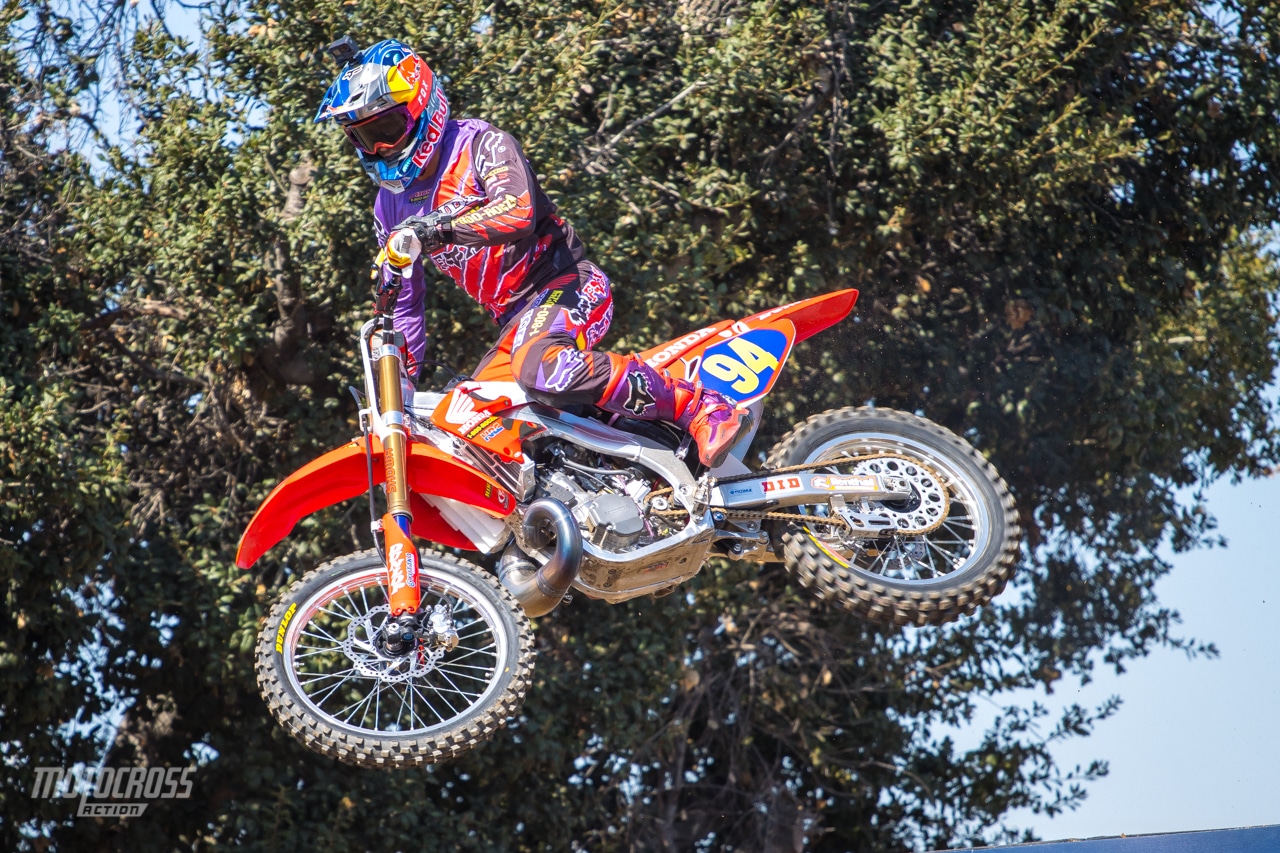 Ken Roczen was flawless on the CR250.

1. Ken Roczen
2. Brandon Hartranft
3. Josh Hansen

125 TWO-STROKE CLASS OVERALL RESULTS (TOP 3)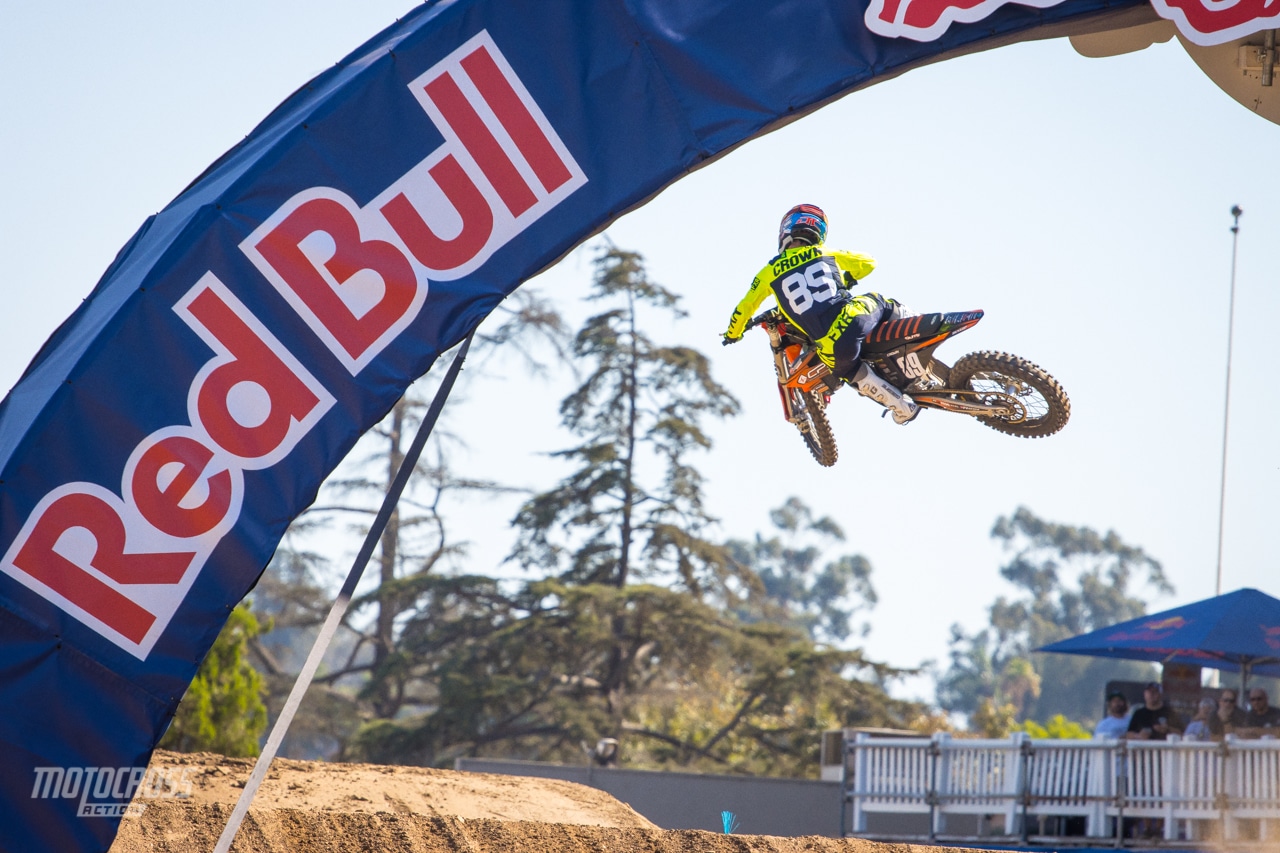 Joey Crown took the 125cc class win. 
1. Joey Crown
2. Michael Leib
3. AJ Catanzaro
250cc CLASS BRACKET RESULTS 
125cc CLASS BRACKET RESULTS 
Photos by Trevor Nelson