2019 WISECO WORLD TWO-STROKE CHAMPIONSHIP PRO OVERALL RESULTS
WORLD TWO-STROKE CHAMPIONSHIP RESULTS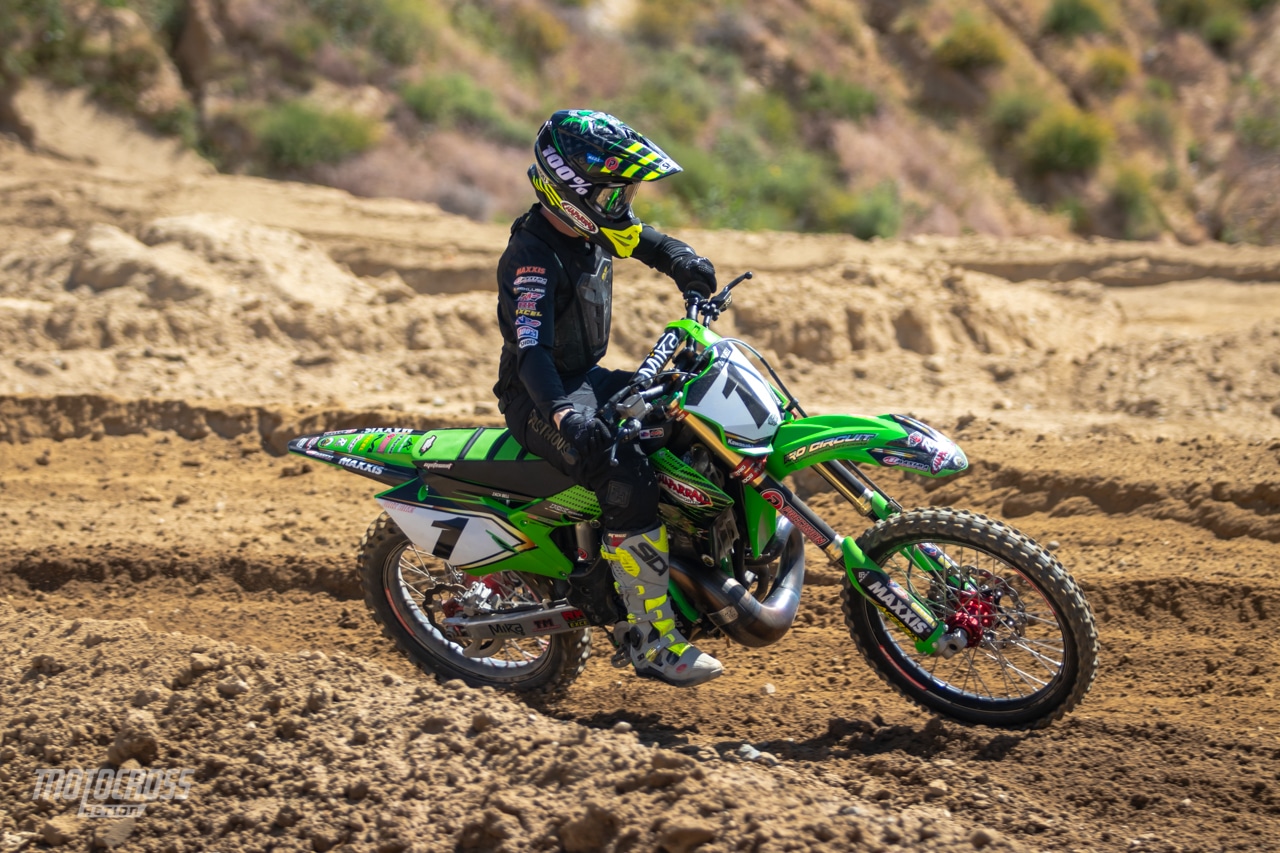 Last year's Two-Stroke World Champion, Zach Bell, had bad luck this year and didn't finish the first moto on his KX250. 
OPEN PRO: WORLD TWO-STROKE CHAMPIONSHIP RESULTS
Robbie Wageman 1-2
Carlen Gardner 3-1
Coty Schock 4-3
Mike Brown 5-5
Deegan Vonlossberg 7-8
Ryan Surratt 12-4
Josh Mosiman 6-12
Justin Hoeft 9-11
Dominic Desimone 11-10
Blayne Thompsom 16-6
RJ Wageman 10-14
Ricky Dietrich 20-7
Dennis Stapleton 17-13
Kai Aiello 15-15
Carson Carr 14-16
Tallon Lafountaine 22-9
Willy Simons 13-18
Keaton Ward 21-17
Tyler Bowers 2-DNF
Justin Muscutt 24-20
Zach Spano 25-23
Jerry Robin 8-DNF
Eric Jones 28-22
Kolton Dean 30-21
Brian Medeiros 26-26
Michael Smith 29-25
Robert Nalezny 31-24
Tevin Tapia DNF-19
Tim Scott 23-27
Jered Thomas 32-28
Tyler Nicholson 19-DNF
Jakob Alvarez 23-DNF
Mike Brown finished 5th overall in the Two-Stroke Open Pro class with a 5-5. 
Tallon Lafountaine had bad luck in the first moto, but couldn't do much with a 22-9.