DUBYA USA WORLD VET MOTOCROSS CHAMPIONSHIP | 30+ PRO & WORLD CUP RESULTS
Photos by Trevor Nelson.
The 2019 Dubya USA World Vet Nationals have come and gone at Glen Helen Raceway. As always another Edison Dye Lifetime Achievement award was given out. With that guy being no other than Pro Circuit's Mitch Payton. MXA got numerous people to talk about the legend in a video that our own Travis Fant produced. Make sure to check out the 23 minute long cut of Mitch here. 
On Sunday the race everyone was waiting for was the 30+ Pro class. There was some stiff competition and 29 entries. It was Mike Alessi who swept the class by going 1-1 with the 47-year-old Mike Brown coming in second to beat out the young old guns. Here is how the results played out. If you are looking for the World Cup of Nation results make sure to scroll down further for the two day overall results.
30+ PRO OVERALL RESULTS: SUNDAY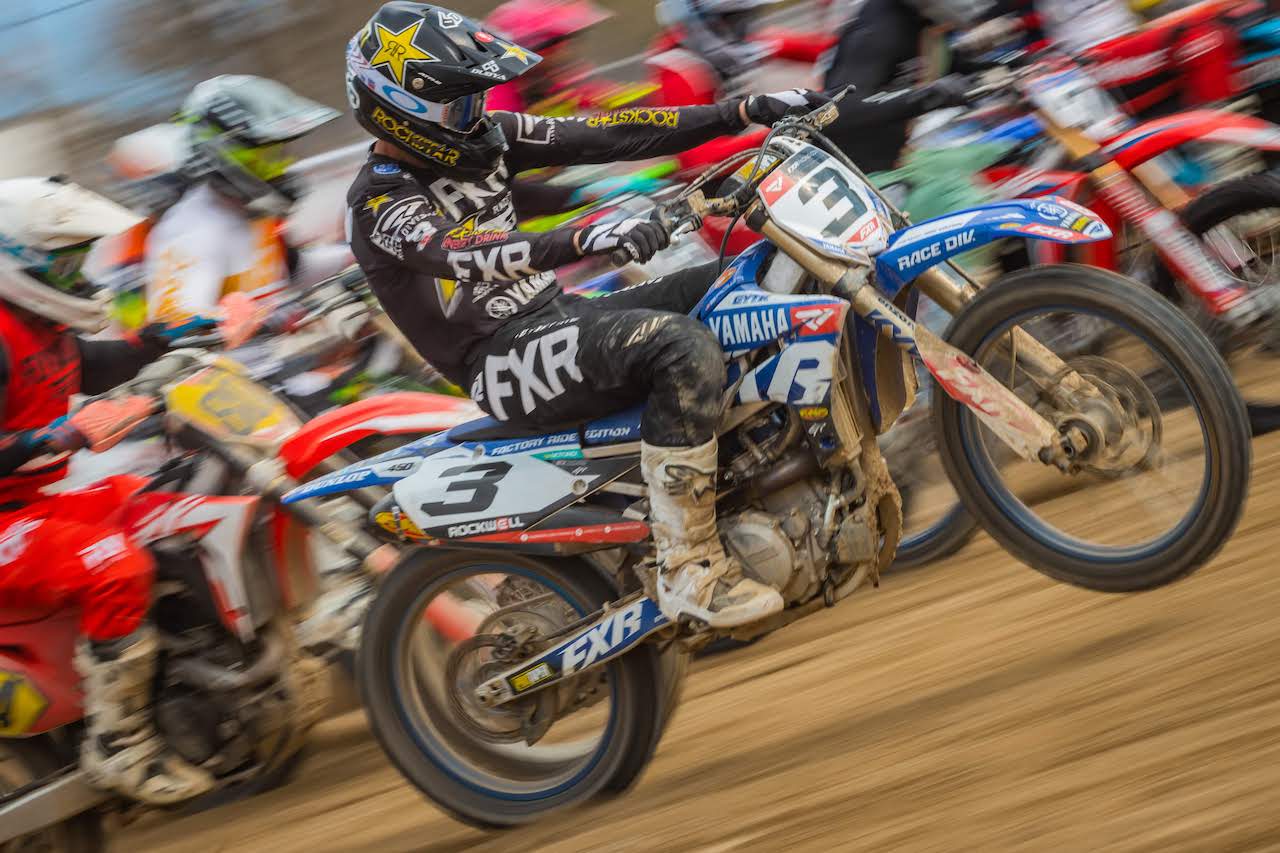 Mike Alessi might have gone 1-1 for the day, but is was the 47-year-old Mike Brown that turned heads by going 2-2 to riders 17years younger than him. 
Mike Alessi (Hon)–1-1
Mike Brown (Yam)–2-2
Tim Tremblay (Yam)–3-3
Ivan Tedesco (Kaw)–7-4
Gary Sutherlin (KTM)–6-6
Jeff Loop (Yam)–5-7
Sean Collier (Hon)–9-5
Brad Anderson (Unk)–4-11
Dominic Desimone (Hon)–8-8
Dennis Stapleton (KTM)–10-9
Alex Malott (Yam)–12-10
Today Ring (KTM)–13-12
Bryce Huffman (Hon)–15-13
Michael Carter (Hus)–14-14
Mike Cunduri (Hon)–16-18
Matt Barber (KTM)–18-17
Jason Lutton (Yam)–19-19
Benny Breck (Hon)–11-27
Kris Keefer (KTM)–25-15
Oscar Valdez (Yam)–20-20
David Sousa (Hon)–21-21
Ed Foedish (Yam)–22-22
Dennis Jonon (Kaw)–DNF-16
Brett Stralo (Hon)–23-23
Ian Naccarato (Hon)–17-DNF
Kenneth Martin (Kaw)–24-24
Mark Brewer (Hus)–27-25
Mike Sleeter (Yam)–26-DNF
Darryn Durham (Yam)–DNS-26
2019 WORLD VET CUP OVERALL RESULTS BY NATION  (DAY ONE & DAY TWO COMBINED)

All USA riders sweep the 40+ class on Saturday. 
Team USA #2 won the World Cup ranking system with Great Britain and Team USA #1 rounding the podium. In the results below you will see a list of numbers after the team name. These numbers indicate overall positions of each country's three riders from two different motos with the last number being their total points. Lowest total number wins.
Team USA 2 (Jeff Loop, Kris Keefer, Craig Davis) –1-1-2-1-2-2=9
Great Britain (Brad Anderson, Kurt Nicoll, Brian Wheeler) –2-3-3-3-1-1=13
Team USA (Shaun Hillion, Mike Brown, Ed Foedish) –1–5-5-1-2-3-3=19
Team Brazil (Wellington Garcia. Richard Berois, Fabio Dos Santos) –4-4-4-5-7-6=30
Team France (David Sousa, Thierry Traccan, Arnaud Demonmahou)–7-8-6-4-4-18=47
Team Canada (Tim Tremblay, Robert Martin, Alain Bourdreau) –3-2-15-7-9-12=48
Team Canada 2 (Ryan Gauld, Steve Bulyovsky, Nic Wallis) –6-7-14-12-8-4=51
Team Puerto Rico 2 (Jon Lindberg, Jeff Molina, Ed Heacox) –14-16-10-10-5-5=60
Team Puerto Rico 1 (Carlobi Velez, Nick Luciano, Eddie Jaramillo) –15-14-8-8-14-9=68
Team Guam 1 (Charles Castloo, Zeke Daugherty, George Ellinger) –10-6-12-17-13-12=70
Team Puerto Rico 3 (David Cincotta, Todd Gravitt, Kevin Barda) –18-17-5-6-6-20=72
Team Holland (Ralf Schmidt, Rowdy Wagenaar, Oliver Gottbehut) –8-10-21-15-12-10=76
Team USA 3 (Brandon Kirkendal, Anthony Heckart, Chuck Heckman) –20-15-9-9-20-7=80
Team Australia (Steve Butler, Dan Alamangos, Dave Feeney) –11-12-19-11-16-14=83
Team Brazil 2 (Murillo French, Artur Aguilar, Marcio Campos) –12-20-16-16-10-11=85
Team Canada 3 (Ron Jansen, Dean Murphy, Matt Hahm) –9-11-18-18-15-15=86
Team Ireland (David O'Connor, Kenny Power, Gary Sullivan) –16-13-17-13-11-17=87
Team Iceland (Gunnlaugur Karlsson, Ragnar Seffansson, Haukur Thorsteinson) –17-20-7-19-11-16=90
Team Spain (James Farrell, Xavier Costa, Joaquim Sunol) –19-18-13-14-20-8=92
Team Northern Ireland (Jonathan McBride, Hugh Mc Dowell, William Burgess)–13-19-21-20-18-19=110