2020: FIRST LOOK AT THE KAWASAKIS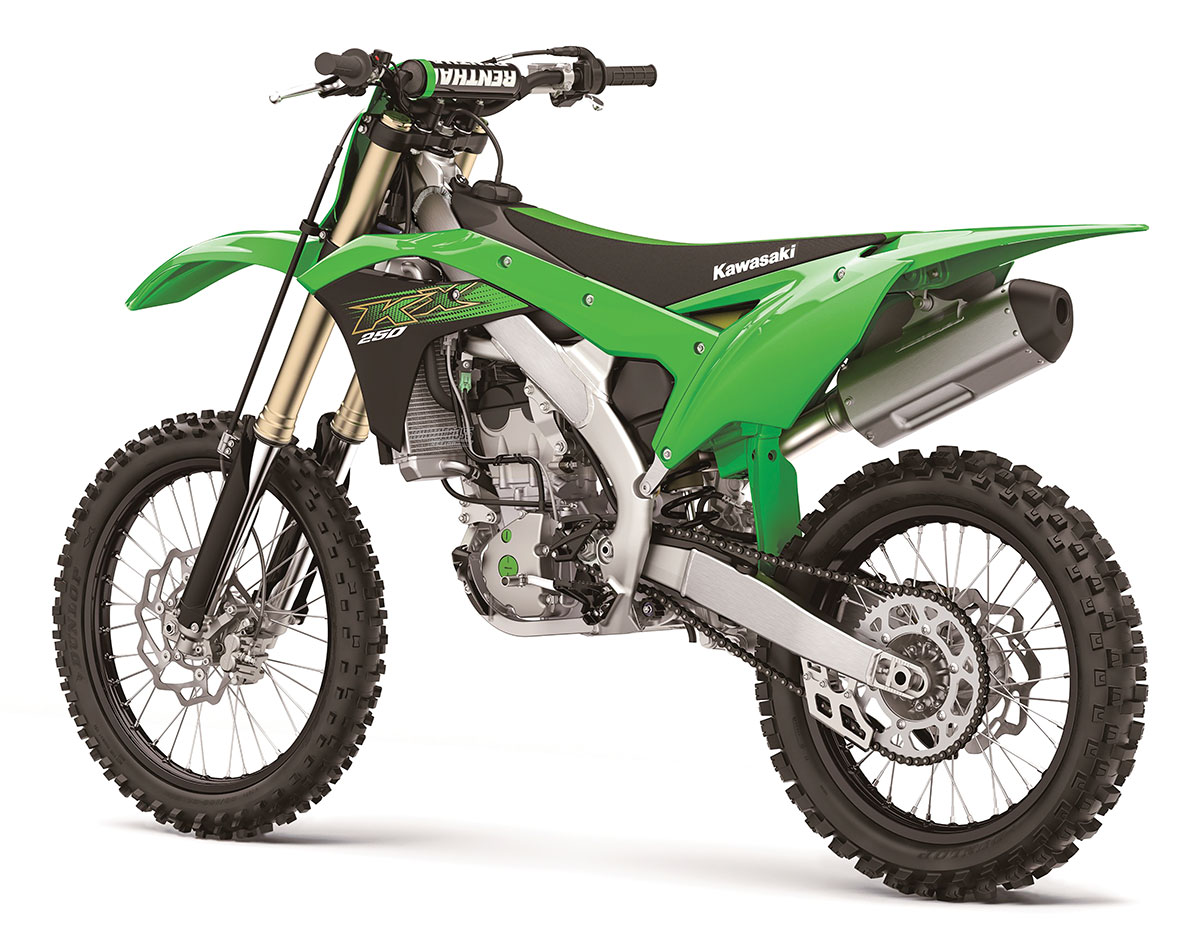 WHAT'S NEW ON THE 2020 KAWASAKI KX250?
1. Revised bore and stroke. 
2. Finger-follower valve actuation.
3. Larger-diameter intake and exhaust valves. 
4. Larger-bore high performance piston. 
5. Low-friction crankshaft pin plain bearings. 
6. Stronger cam chain and relocated cam chain tensioner. 
7. Shorter intake funnel. 
8. Larger throttle body. 
9. Shorter exhaust system design.  
10. Lower front engine mounts. 
11. 48mm KYB coil-spring fork. 
12. KYB shock unit that complements the front forks. 

13. Rear suspension link. 
14. Stiffer front and rear spring rates. 
15. Revised front brake pad material.  

16. Larger-diameter 250mm rear disc. 
17. Rear brake master cylinder.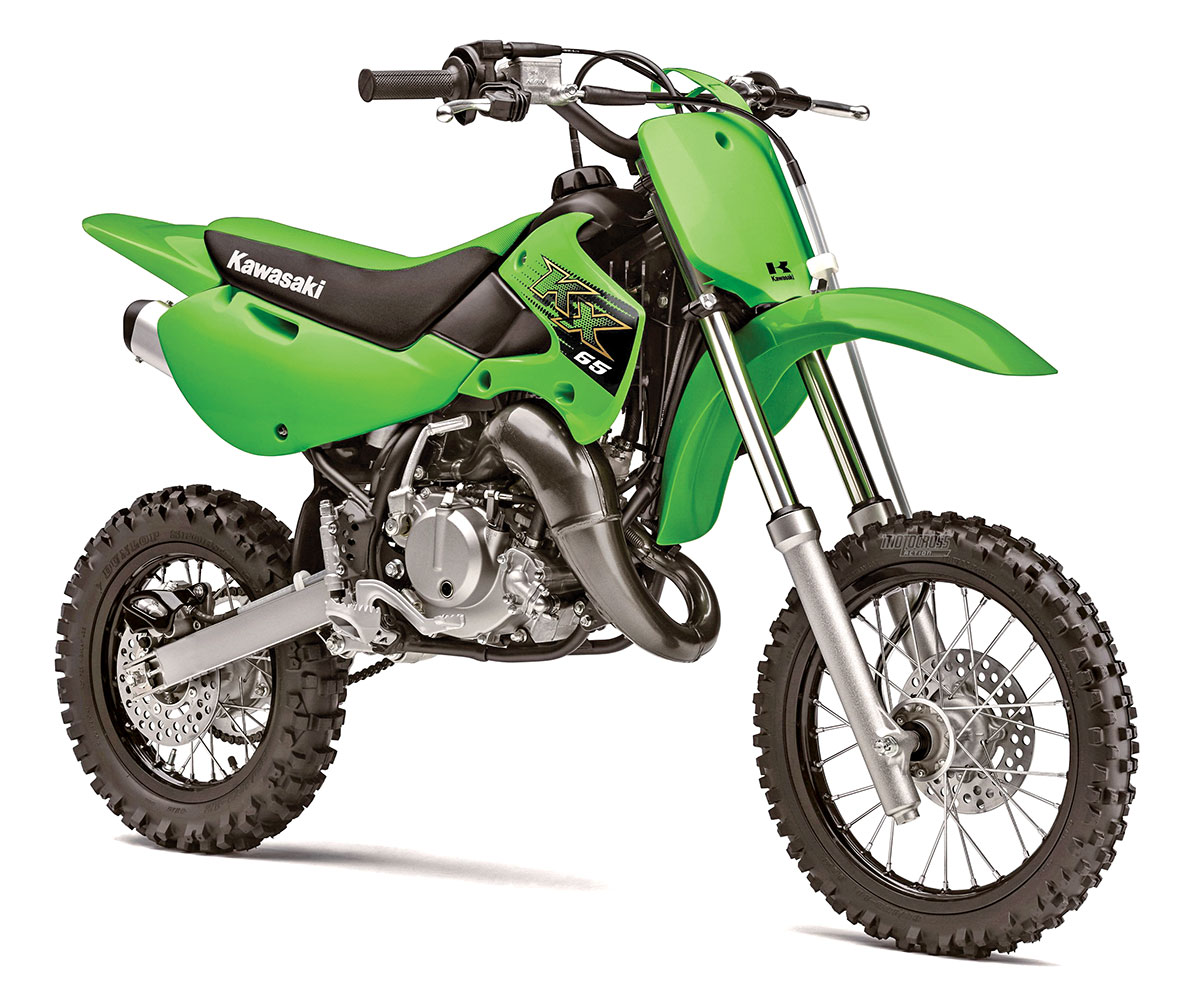 2020 KX450
The 2019 Kawasaki KX450 was redesigned from head to toe. It was a bike that was a diamond in the rough. For 2020 we were hoping Kawasaki would smooth over a few of the KX450's problematic areas. Nope! The KX450 returns with nothing more than BNG for $9299. 
2020 KX100
The KX100 offers bigger wheels, longer swingarm and bigger displacement than the KX85. This is a great bike for mini riders to race the Supermini class in or for riders looking for a bike size in between a 125 and 85. Retail price is $4599.
2020 KX65
Kawasaki's KX65 is a great bike for a young rider to transition to racing motocross on. It offers a tried-and-true engine that has easy-to-use power. However, for top racers the package is outdated in comparison with its competition. Retail price is $3699.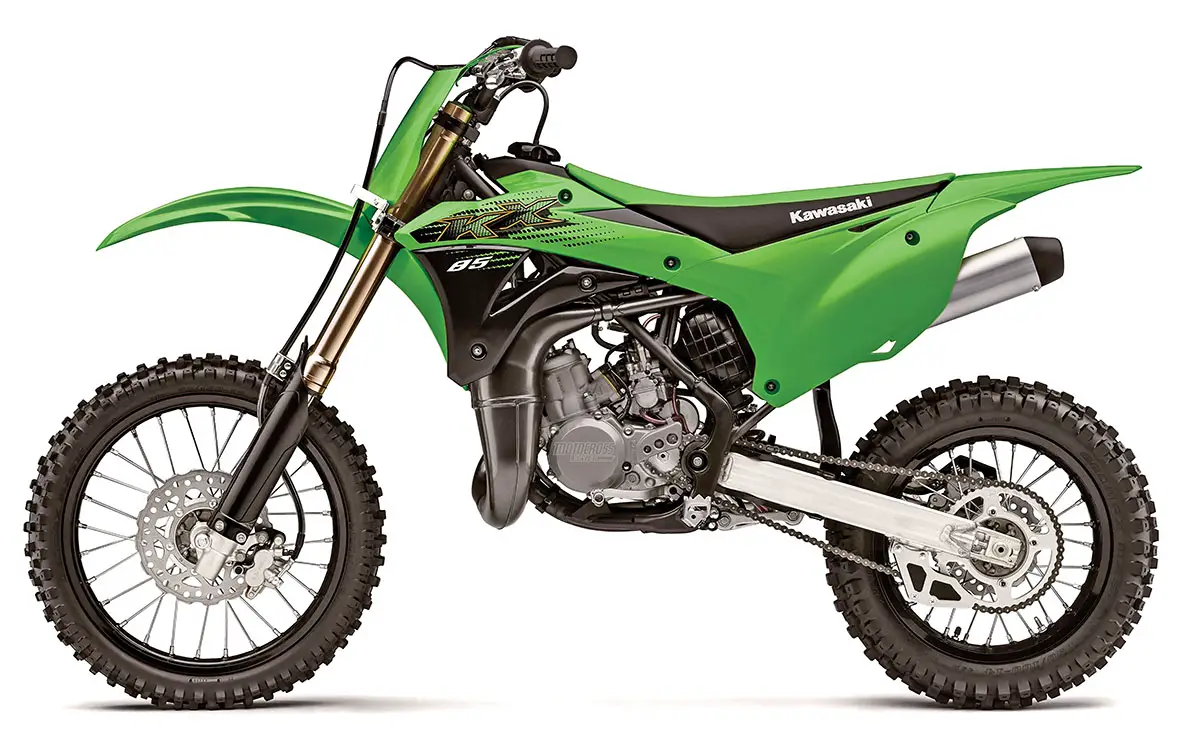 2020 KX85
The KX85 is raced by some of the fastest young riders on the planet. Having said that, the KX85 is growing long in the tooth and is behind the eight ball in development. Retail price is $4349.