2020 GRAND PRIX OF LATVIA #1: HISTORIC FIRST WIN FOR THE NEW RED BIKE
Glenn Coldenhoff went 2-1 to win the first MXGP race since March.
Glenn Coldenhoff gave GasGas its first ever MXGP victory with a 2-1 performance Kegums, Latvia, and proved once again he is a potential Champion. First moto winner Tim Gajser was second with a 1-5, Romain Febvre was third overall with a 3-3 day and Jeffrey Seewer went 4-2 for fourth. Current points leaderJeffrey Herlings got a bad start in the first moto and ended up fourth by the checkers. Jeffrey crashed at the start of the second moto, eventually charging back to finish second in the moto two which gave him fifth overall.
Jeffrey Herlings' starts let him down and eventually got him knocked down. He finished fifth overall.
Jeffrey Herlings still leads the 2020 FIM 450 World Championship by 4 points over Tim Gasjer and 27 points over Glenn Coldenhoff. Don't forget that two GPs were held before the season was stopped by the coronavirus back in March, so Latvia #1 was only the third GP of the year (and there will be three Latvian GPs in 2020, with the next one on Wednesday and Latvia #3 on Sunday, August 15).
Tony Cairoli finished 13th, while Jorge Prado was 7th. Cairoli is still fourth overall in season points and Prado is 9th.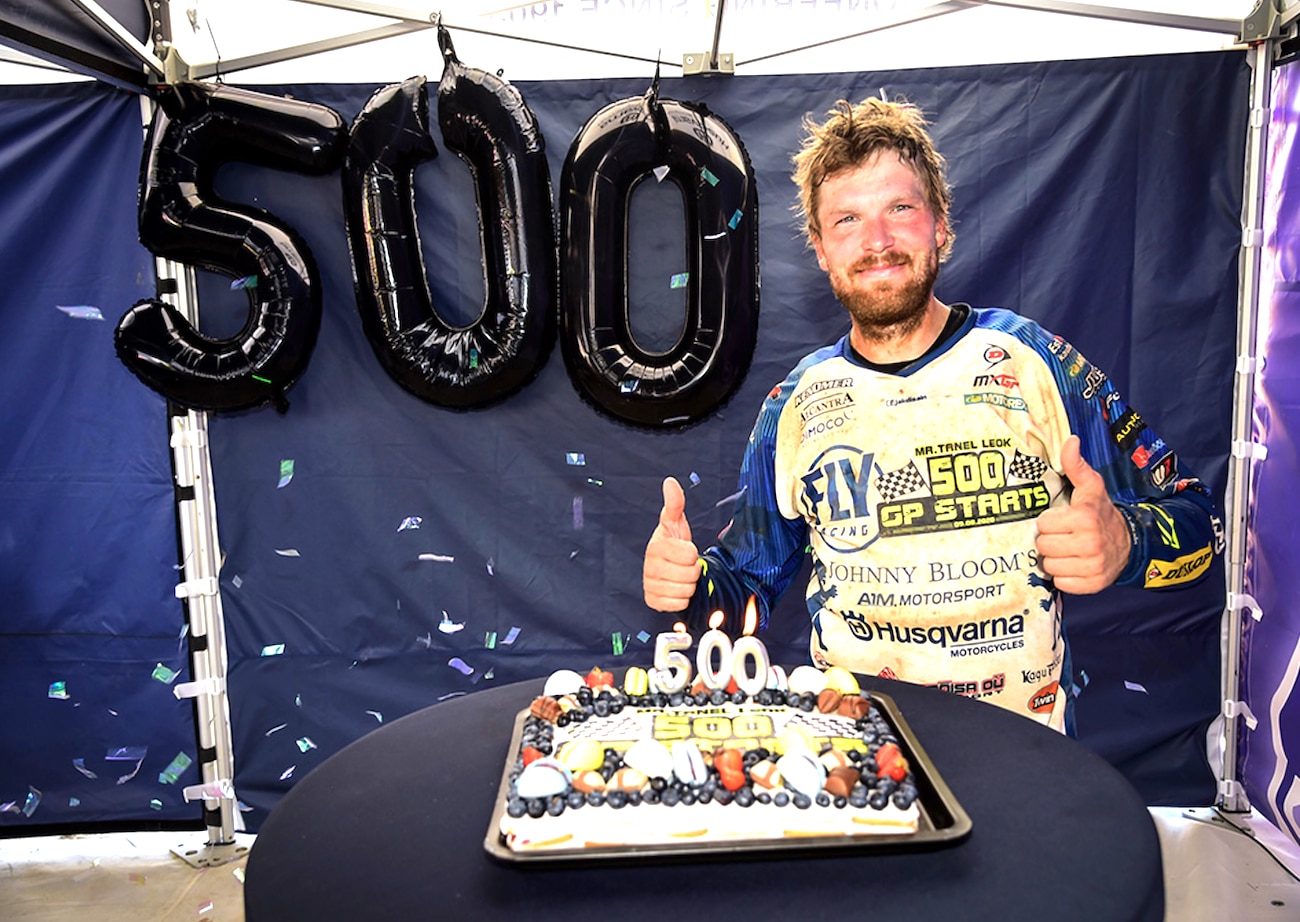 In another record setting performance, this weekend's Latvian 450 Grand Prix was Tanel Leok's 500th Grand Prix appearance.
Gautier Paulin was eighth overall.
2020 LATVIAN 450 GP #1 RESULTS
1. Glenn Coldenhoff (Gas)…47
2. Tim Gajser (Hon)…41
3. Romain Febvre (Kaw)…40
4. Jeremy Seewer (Yam)…38
5. Jeffrey Herlings (KTM)…36
6. Arminas Jasikonis (Hus)…30
7. Jorge Prado (KTM)…27
8. Gautier Paulin (Yam)…22
9. Benoit Paturel (Hon)…20
Other notables: 10. Clement Desalle (Kaw); 13. Tony Cairoli (KTM); 16. Jeremy Van Horebeek (Hon );19. Mitch Evans (Hon); 20. Arnaud Tonus (Yam); 23. Tanel Leok (Hus); 31. Thomas Covington (Yam).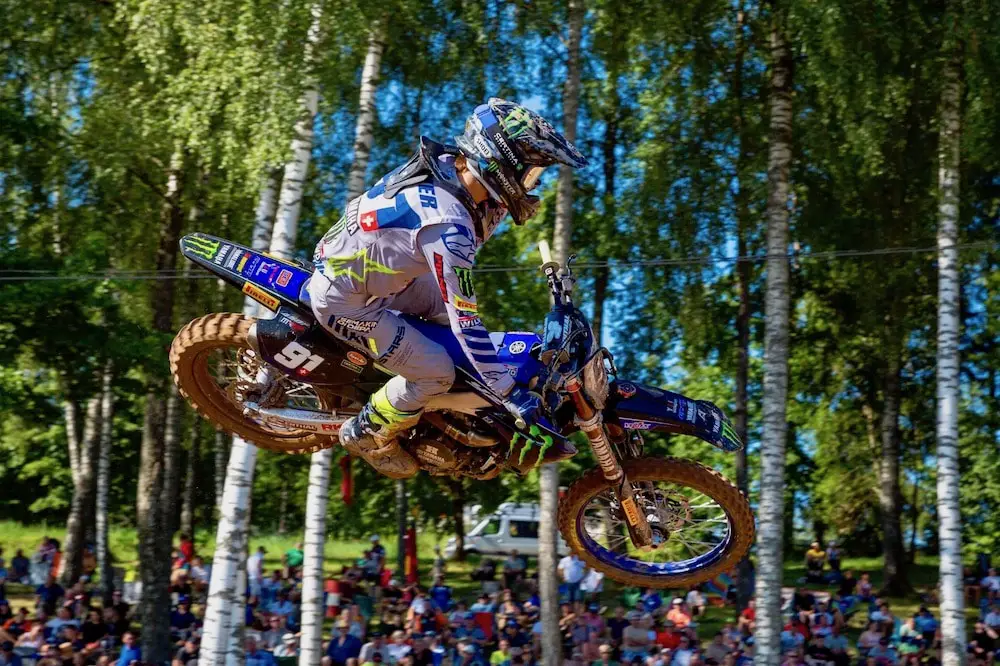 Jeremy Seewer finished 4-2 for fourth in Latvia.
CURRENT 2020 FIM 450 GP POINTS STANDINGS
(After 3 of 16 rounds)
1. Jeffrey Herlings (KTM)…130
2. Tim Gajser (Hon)…126
3. Glenn Coldenhoff (Gas)…103
4. Antonio Cairoli (KTM)…86
5. Arminas Jasikonis (Hus)…83
6. Jeremy Seewer (Yam)…80
7. Gautier Paulin (Yam)…80
8. Clement Desalle (Yam)…80
9. Jorge Prado (KTM)…74
10. Jeremy Van Horebeek (Hon)… 50
Photos: Acevedo, MXGP, Archer, Yamaha Racing