2020 GRAND PRIX OF LOMMEL FIRST MOTO 250 RESULTS: BEN WATSON CONTINUES HIS HOT HAND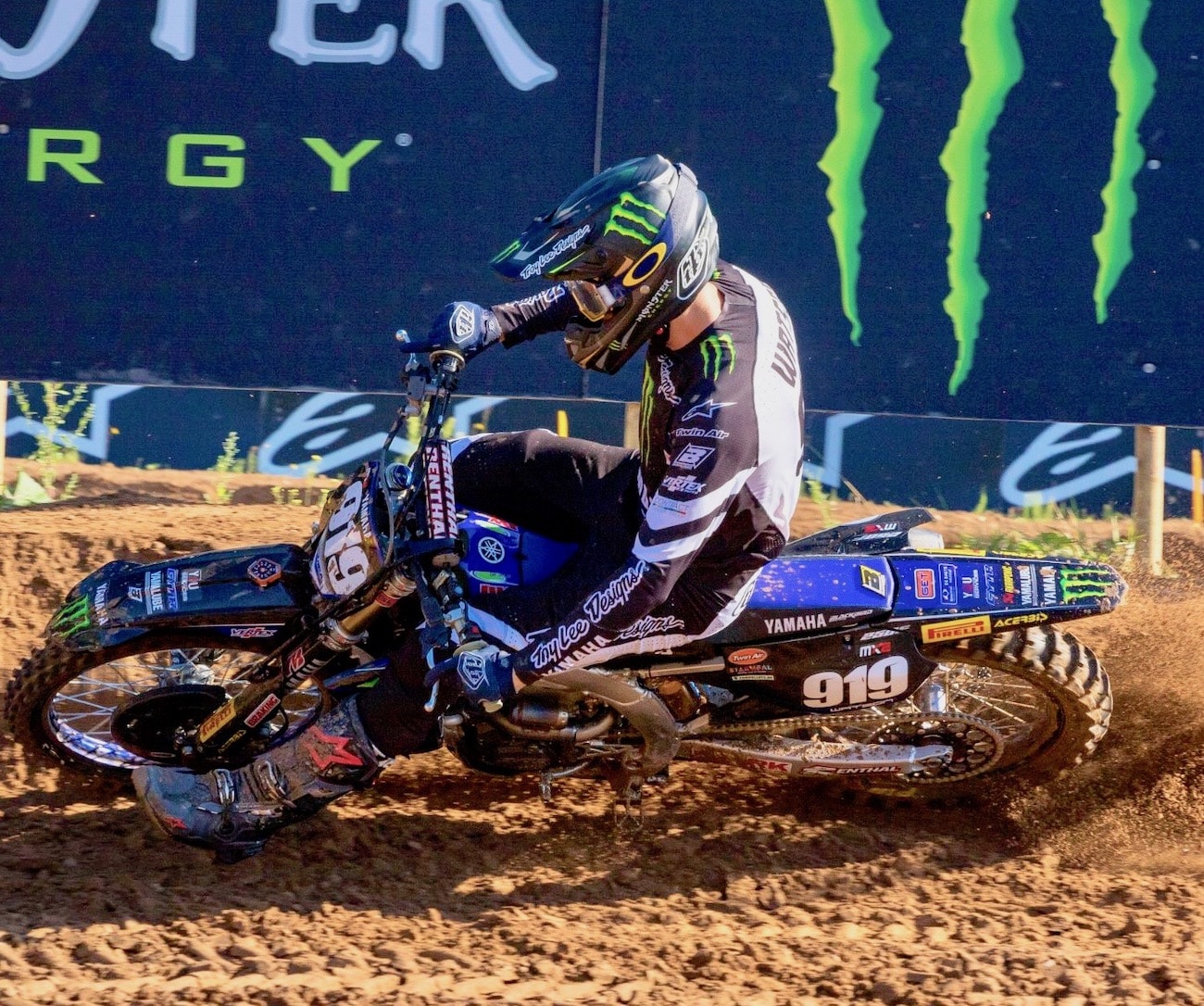 Ben Watson started the season slow, but has caught on fire with each GP.

Jago Geerts can't afford any more bad luck motos. He fell on the fist lap and started dead last. After his 13th in moto one he is now 69 points behind 250 points leader Tom Viale (who finished third in moto one).
2020 GRAND PRIX OF LOMMEL 250 FIRST MOTO RESULTS
1. Ben Watson (Yam)…1-
2. Maxime Renaux (Yam)…2-
3. Tom Vialle (KTM)…3-
4. Thibault Benistant (Yam)…4-
5. Thomas Kjer Olsen (Hus)…5-
6. Roan Van Moosdijk (Kaw)…6-
7. Jed Beaton (Hus)…7-
8. Isak Gifting (Gas)…7-
9. Conrad Mewse (KTM)…9-
10. Cyril Genot (Yam)…10-
11. Bas Vaessen (KTM)…11-
12. Alvin Ostlund (Hon)…12-
13. Jago Geerts (Yam)…13-
14. Kevin Horgmo (KTM)…14-
15. Nathan Renkens (KTM)…15
Other notables: 21. Michael Sandner (Gas); 26. Jan Pancar (KTM); 27. Stephen Rubini (Hon; 30. Ruben Fernandez (Yam).
Photos: Yamaha