2020 MXA RIDE DAY: MXA INVITES 150 OF ITS CLOSEST FRIENDS TO GLEN HELEN
Glen Helen not only prepped the whole World Vet Championship track from last weekend's race, but they assured the riders that it wouldn't be muddy this week. We can't thank the efforts of Glen Helen' track crew, Lori Wilson and Bud Feldkamp enough for the effort they put in.

PHOTOS BY DEBBI TAMIETTI
MXA holds a ride day every year at Glen Helen. It is a fun get-together for the people and companies that support us throughout the other 364 days of the year. This year, because of the strains of Covid-19, it was especially important that we get out and ride. For 2020 we scheduled our Ride Day three days after the World Vet Motocross Championship so that every industry rider would get a chance to ride on the exact track that the racers rode on Saturday and Sunday. Well, not exactly what they rode on, because we had a bright and sunny 70-degree day on Wednesday. They had a cold, drizzly, wet and muddy day on Sunday.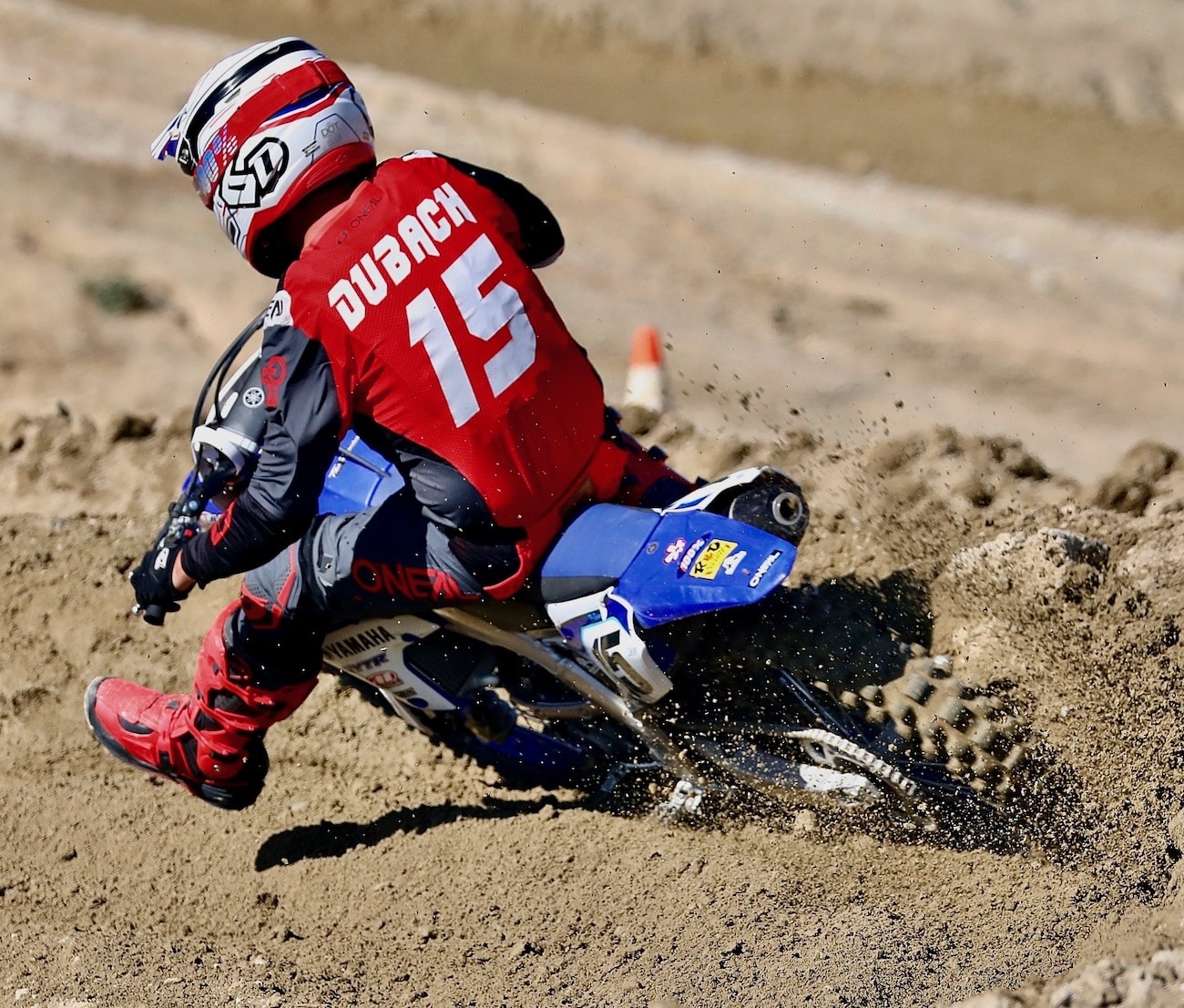 DR.D's Doug Dubach has Glen Helen wired. Where he goes is where you should go.
MXA's Jody Weisel was disappointed that his unique track design for the World Vet Championship could only be enjoyed through rolls-off while wearing a rain jacket over the weekend and he asked Glen Helen to prep the Ride Day track just as it was laid out for the race.  Everybody loved the track and we owe a big thanks to the track crew for getting it in such great shape.
6D's Bob Weber.
Planned as a fun day, there were no speeches, we didn't close the track for the catered lunch, from the popular SoCal hamburger restaurant The Habit, because we left it up to the riders if they wanted to eat or ride. Everybody rode into the afternoon, or until we took mercy on the track crew, who needed enough daylight to get the track ready for their regular Thursday practice.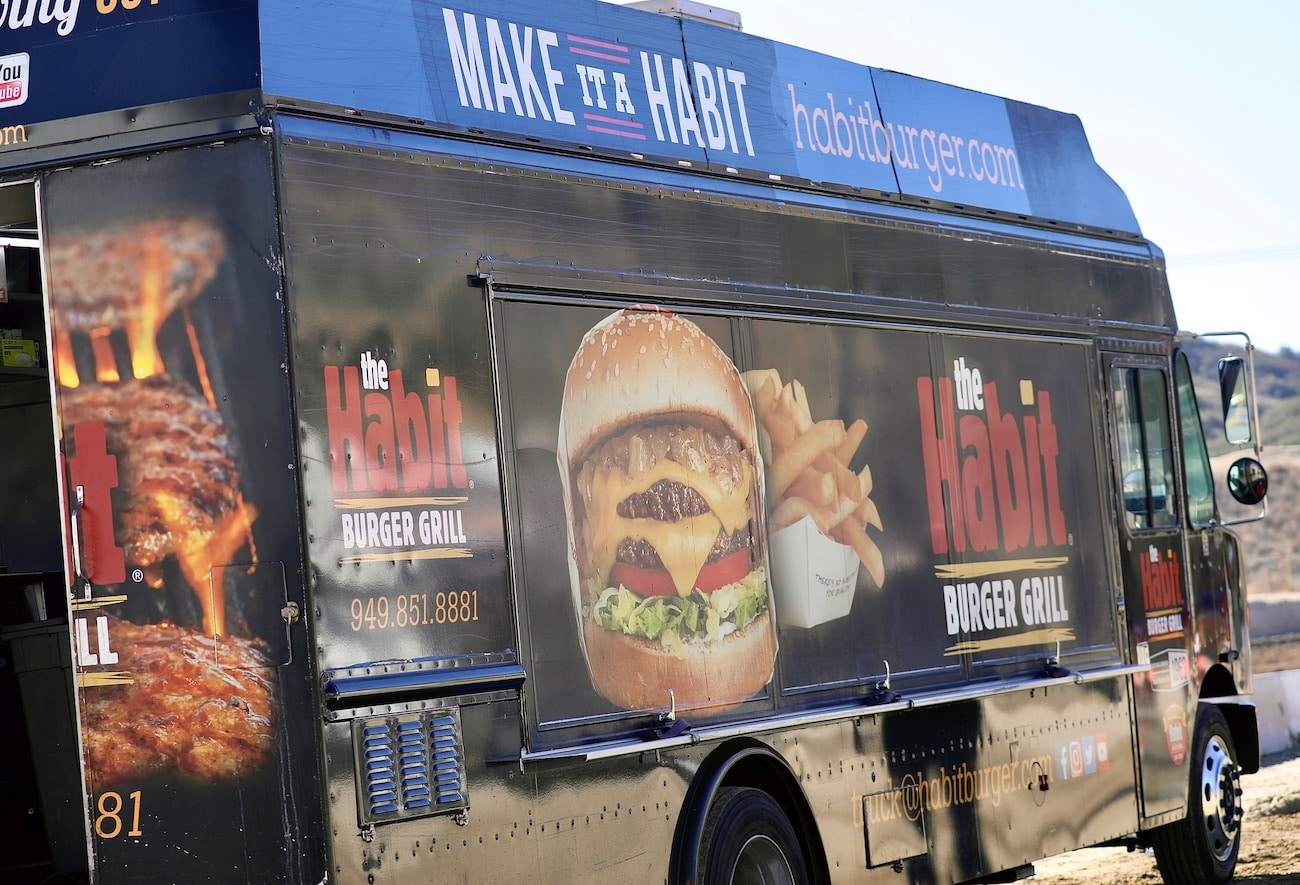 The Habit Burger Grill lunch truck fed everyone at the MXA Ride Day.
We want to thank everyone who came and the MXA test riders who cleaned and prepped every 2021 motocross bikes so that anyone who wanted to try out a new bike, had a bike that was ready to race.
Hoosier Tires' Rusty Holland with Dirt Bike's Pete Murray.
O'Neal Racing's Braden O'Neal.

MXA' s Jody Weisel and Husqvarna's Andy Jefferson.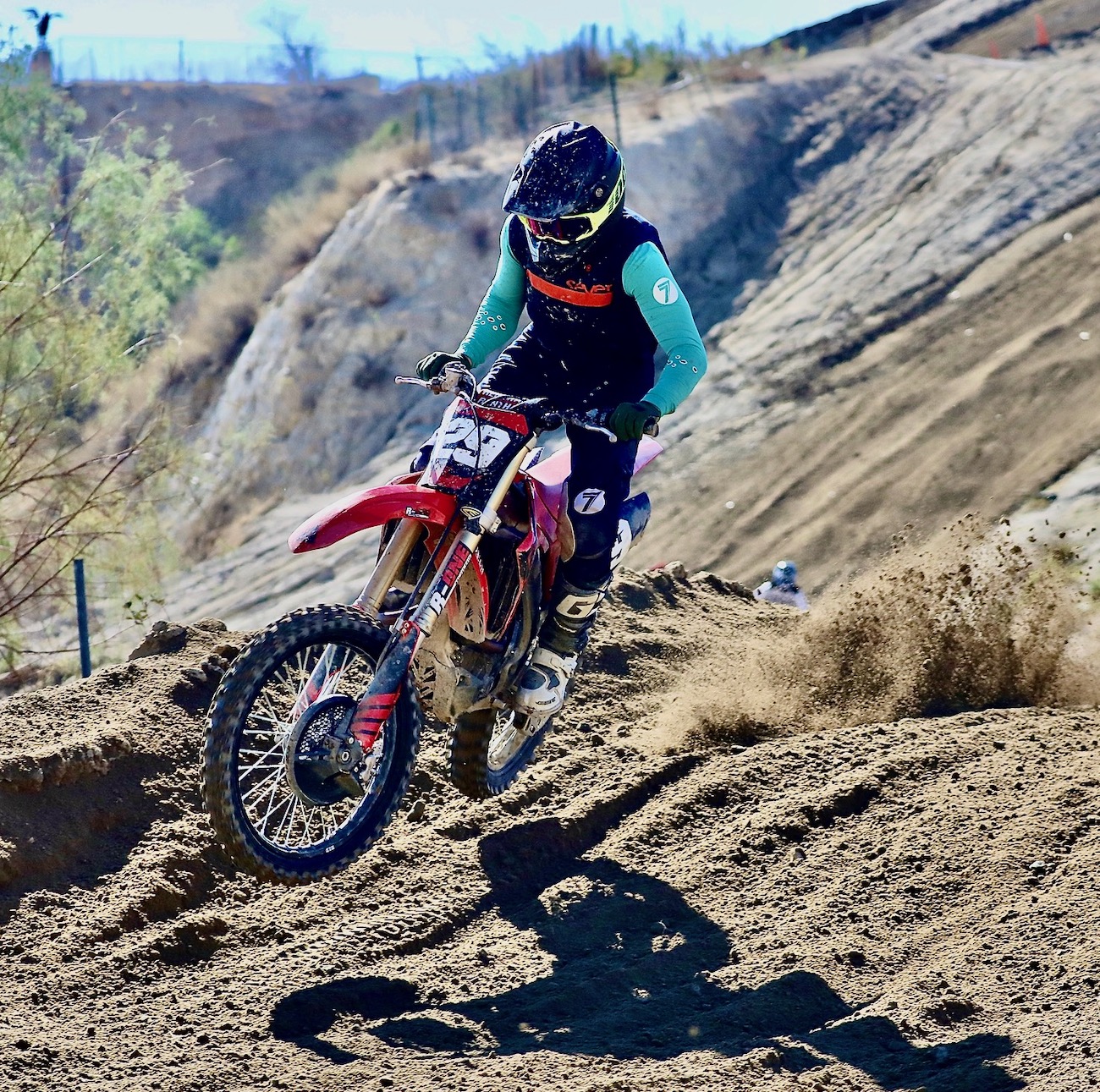 Gaerne's Spencer Rathkamp.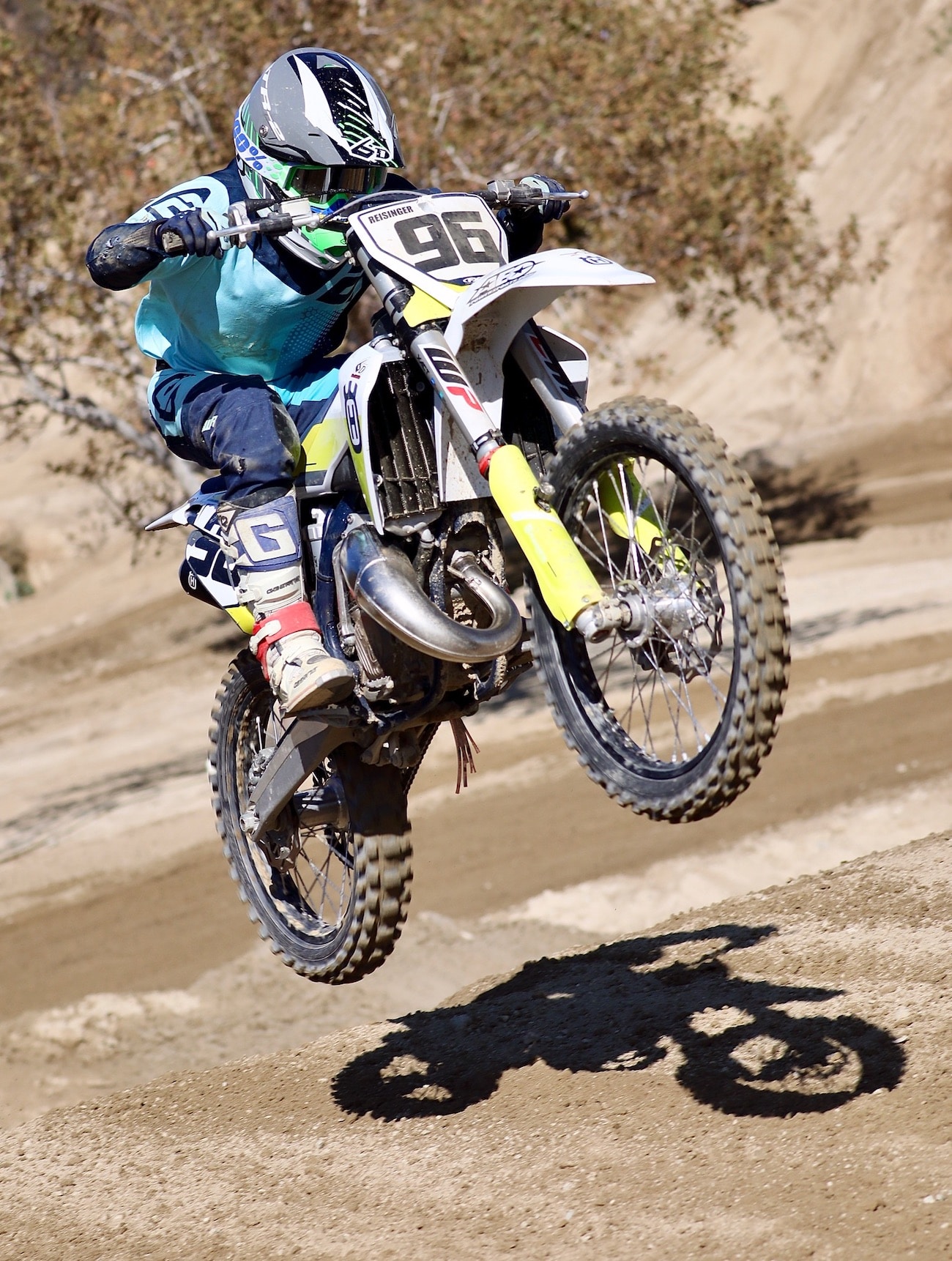 Nick Reisinger is the son of former Kawasaki test rider and 6D helmet designer Robert Reisinger.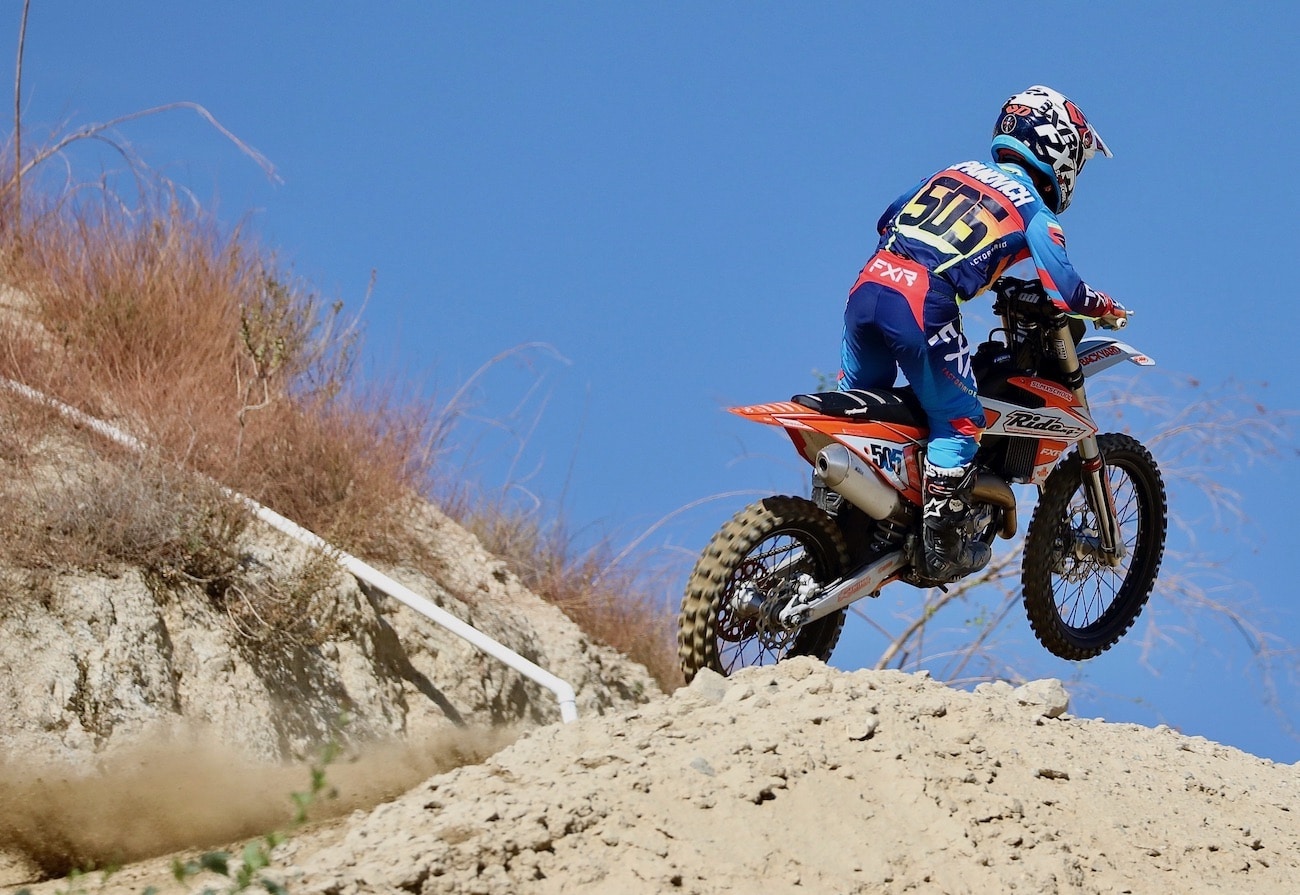 Sean Lipanovich runs a successful motocross school and guided Team Guam to the World Cup of Nations victory last Sunday.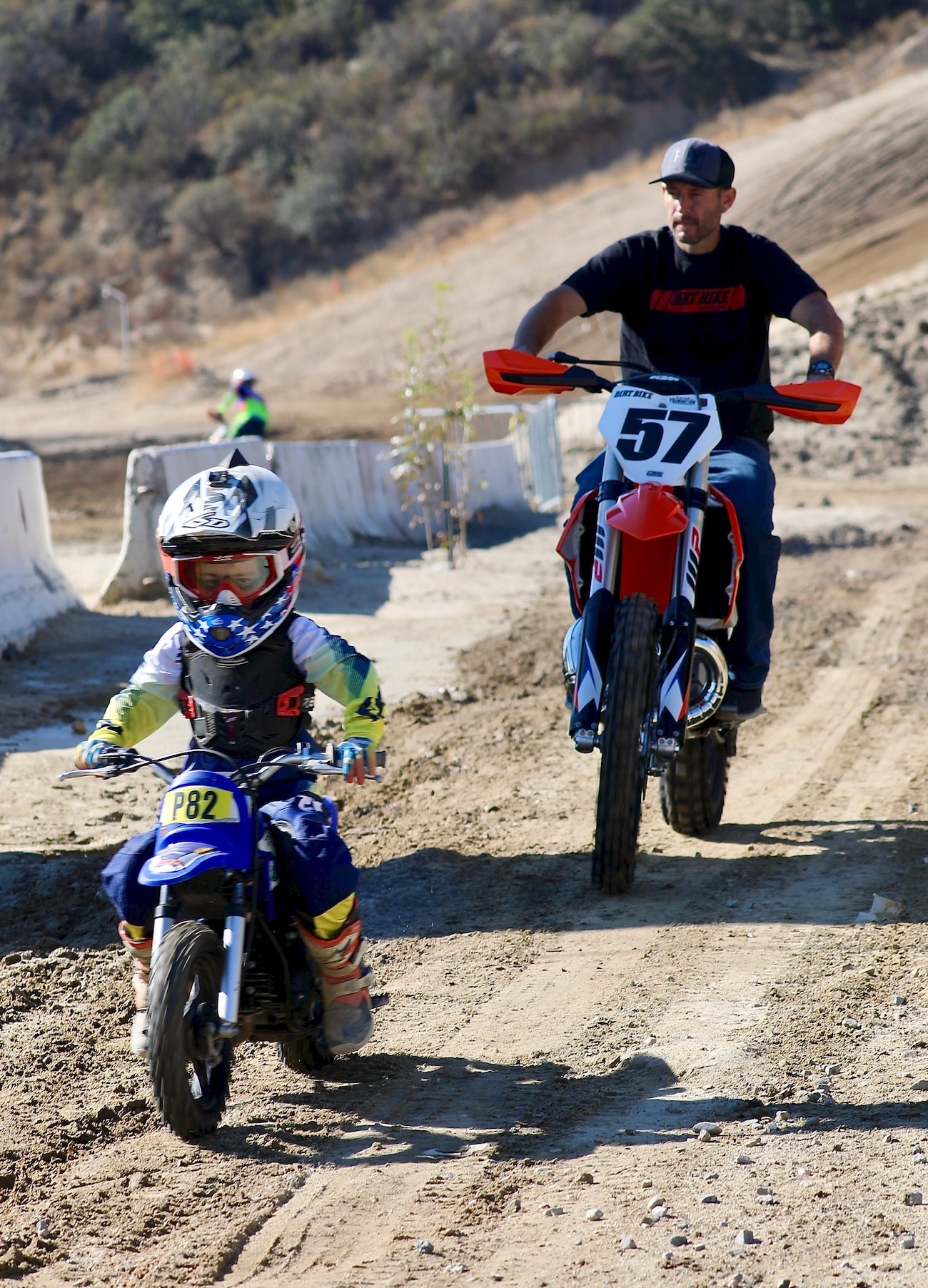 It was a good day for fathers to bring their kids out for the opportunity to ride with them. Here, Dirt Bike's Mark Tilley guides his son Jacob.

Quinn Cody might be a long distance rally ace, but he can still get that beast around a corner.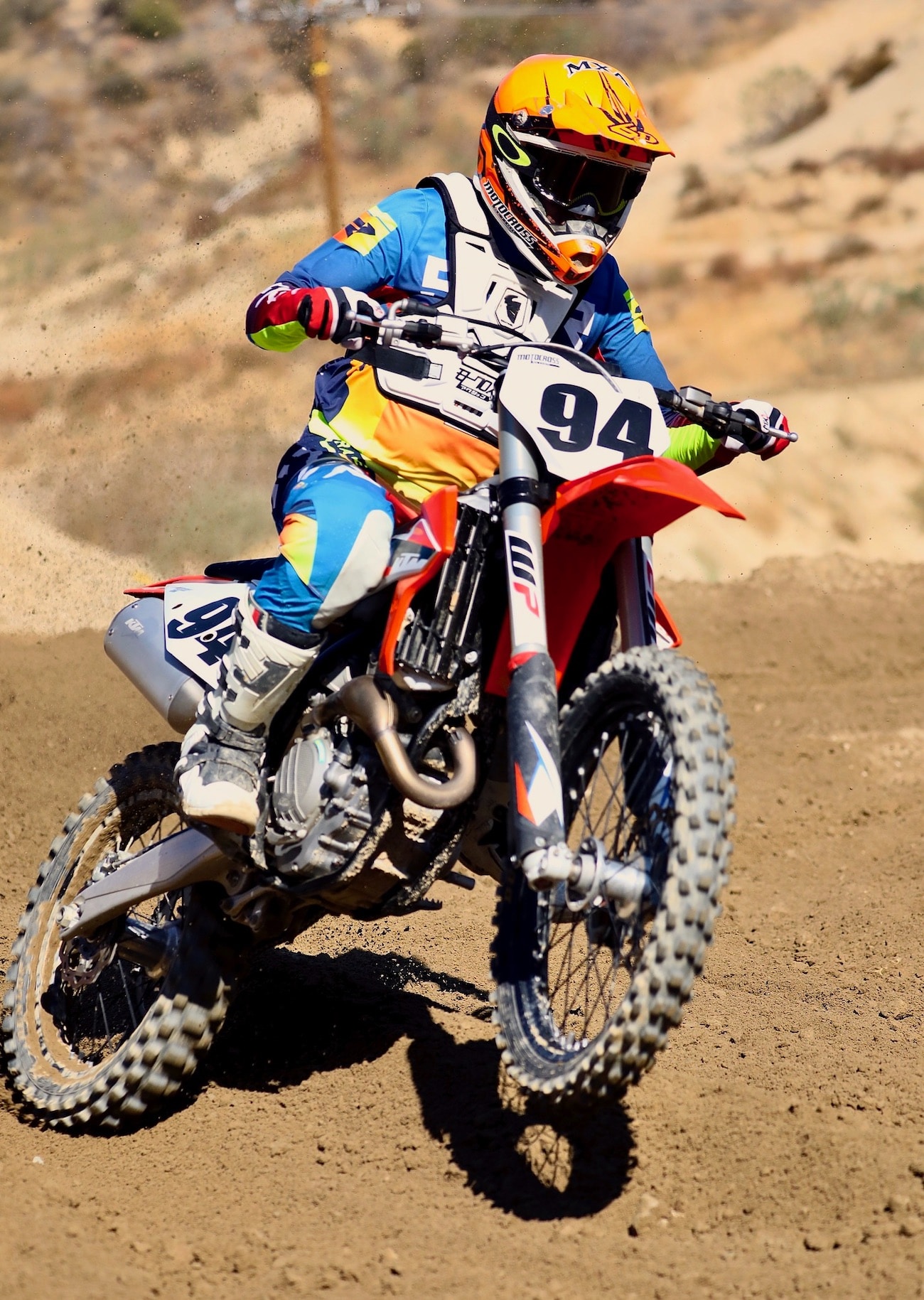 MXA's Dan Alamangos on the 2021 KTM 350SXF.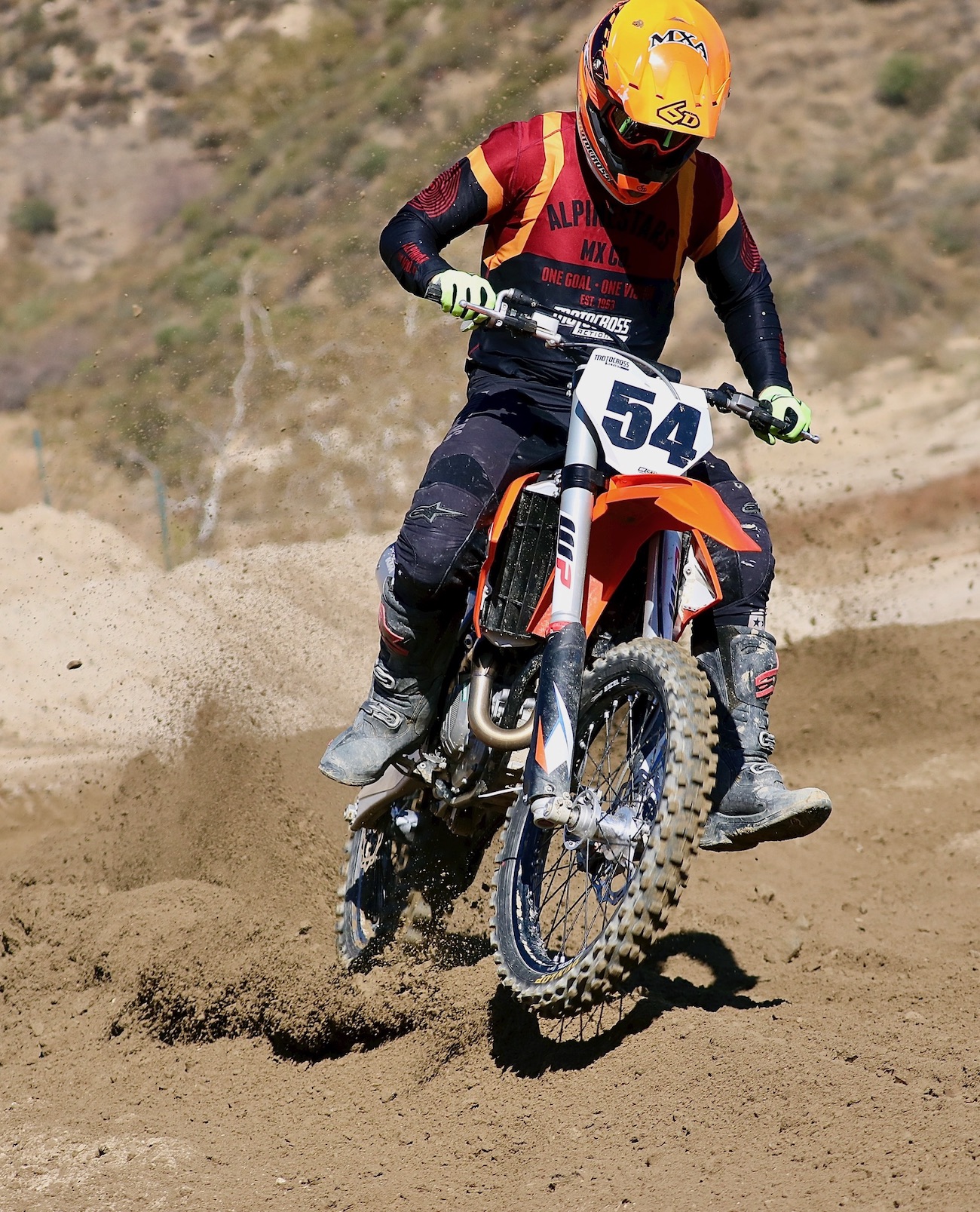 MXA's Josh Fout on the 2021 KTM 450SXF.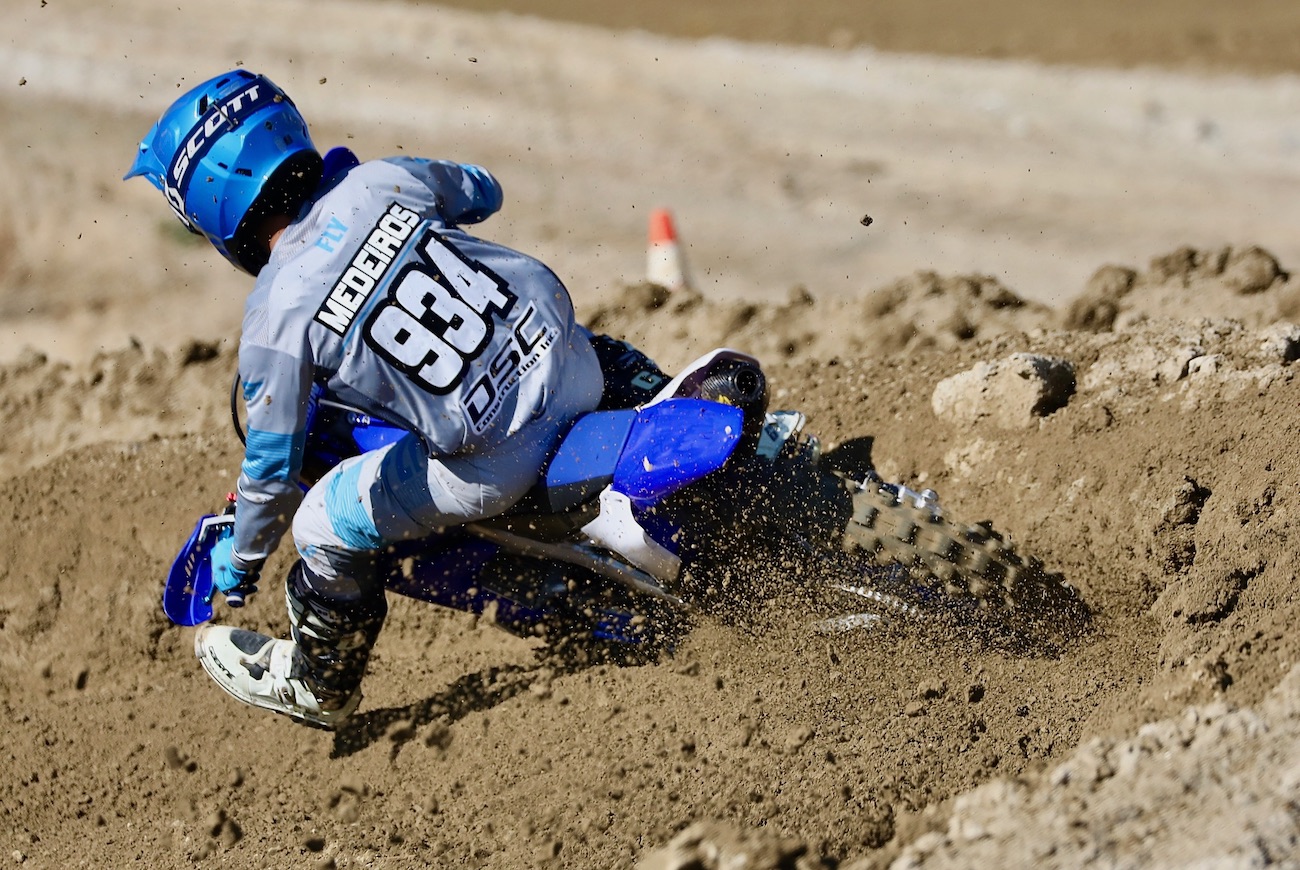 MXA's Brian Medeiros is recovering from hand surgery and this was his first day out. Note the hand guards to protect his just healed digits.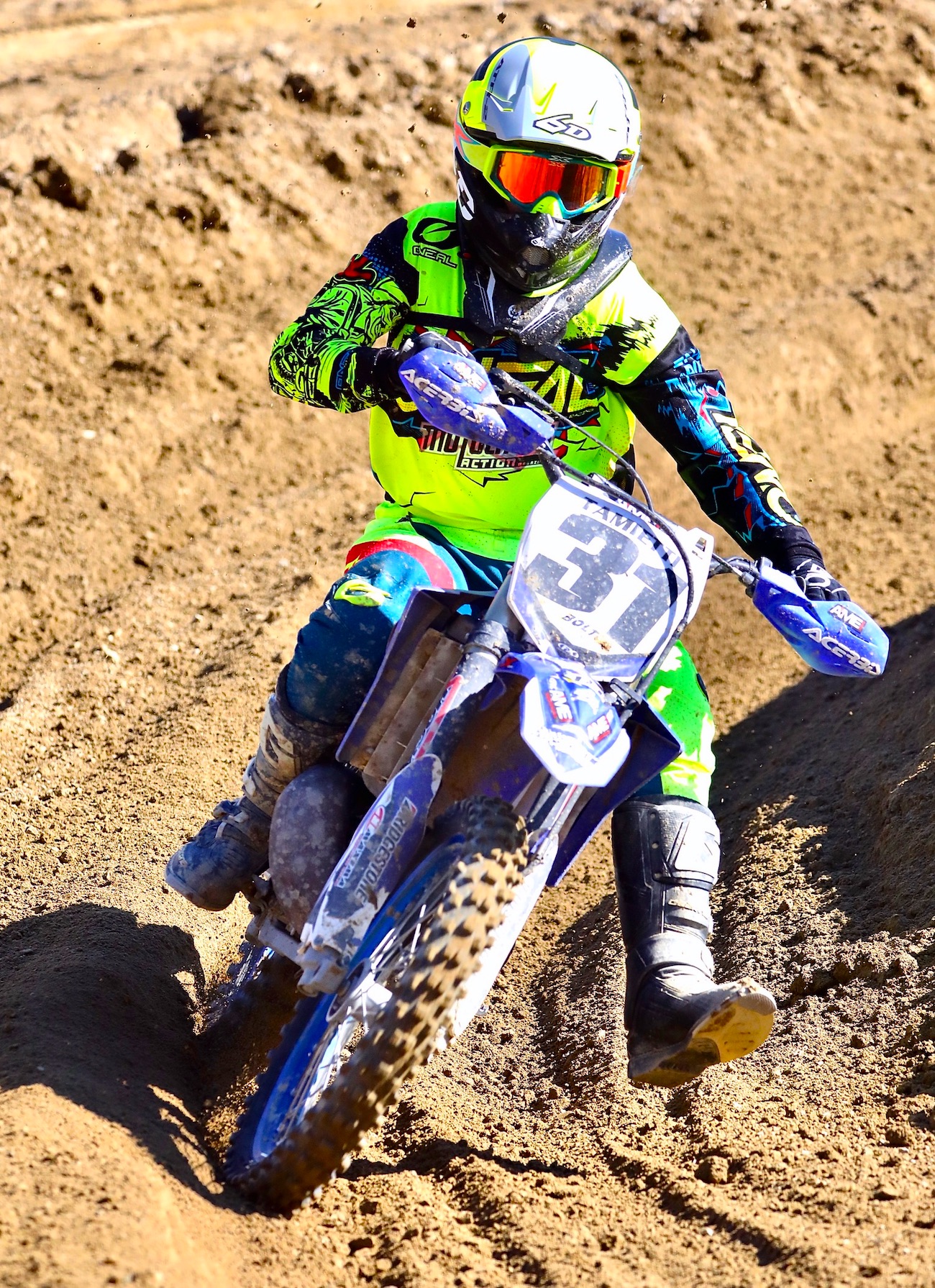 Former multi-time CMC and REM number one rider Val Tamietti.

RALF SCHMIDT: THE MAN WITH THE PLAN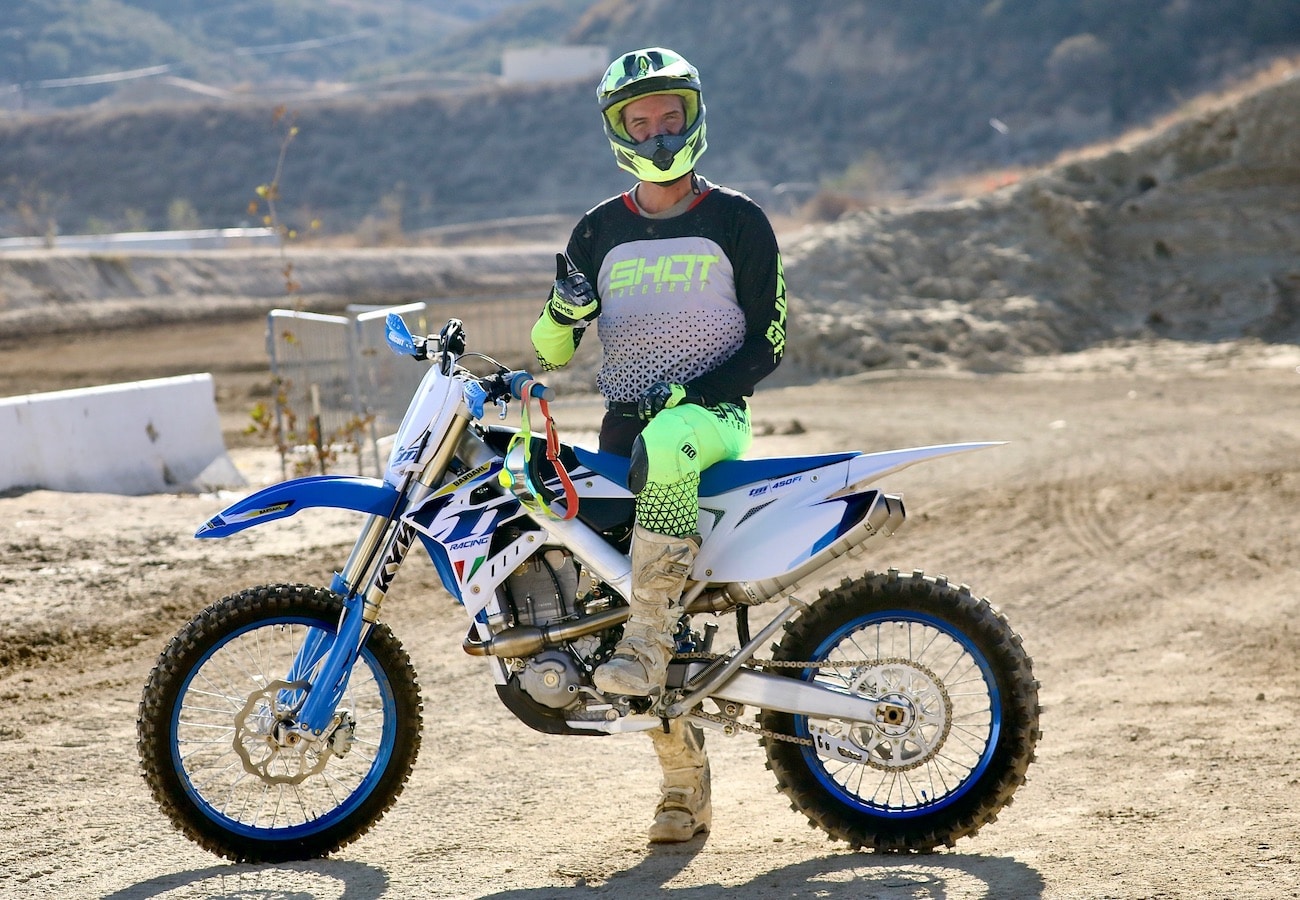 Ralf on a 2021 TM 450FI, which he didn't have time to do very often at the MXA Ride Day because he was busy.
Ralf Schmidt is the U.S. Importer of TM Motorcycles. He loves to ride and race, but as the man with the plan to make TM motorcycles grow in America he wants to know exactly what his competition is capable of. MXA noticed that Ralf kept coming back to the MXA pit and borrowing a 2021 bikes to ride. Finally, we realized that Ralf was trying to ride every 2021 bike we had on hand. We assigned moto-photo star Debbi Tamietti to keep an eye out for Ralf while she was shooting photos on Ride Day. Believe it or not, here is a small. sample of photos of Ralf on different MXA test bikes.
Ralf on a 2021 KTM 250SXF.
Ralf on a 2021 Kawasaki KX250.
Ralf on a 2021 Husqvarna FC450.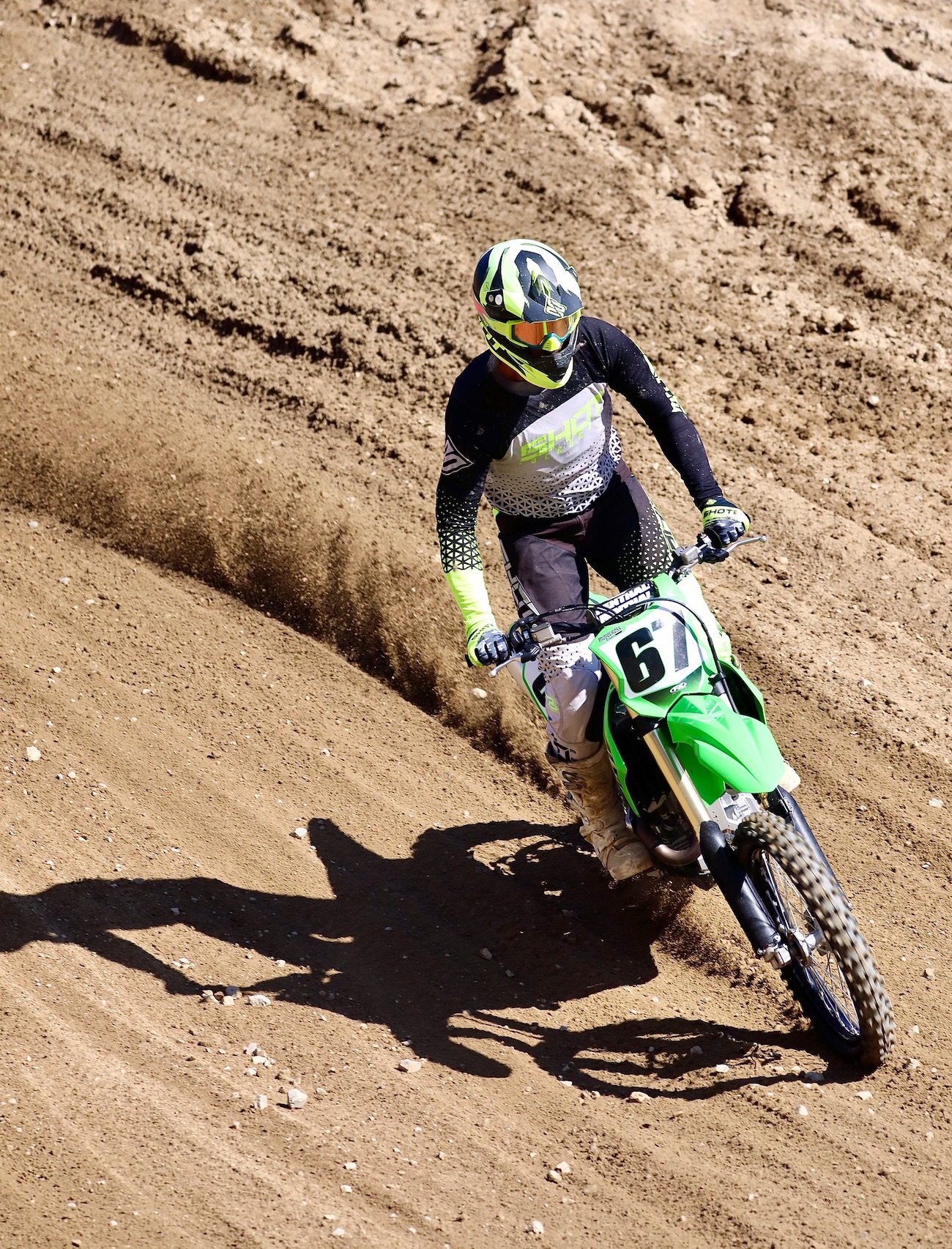 Ralf on a 2021 Kawasaki KX450.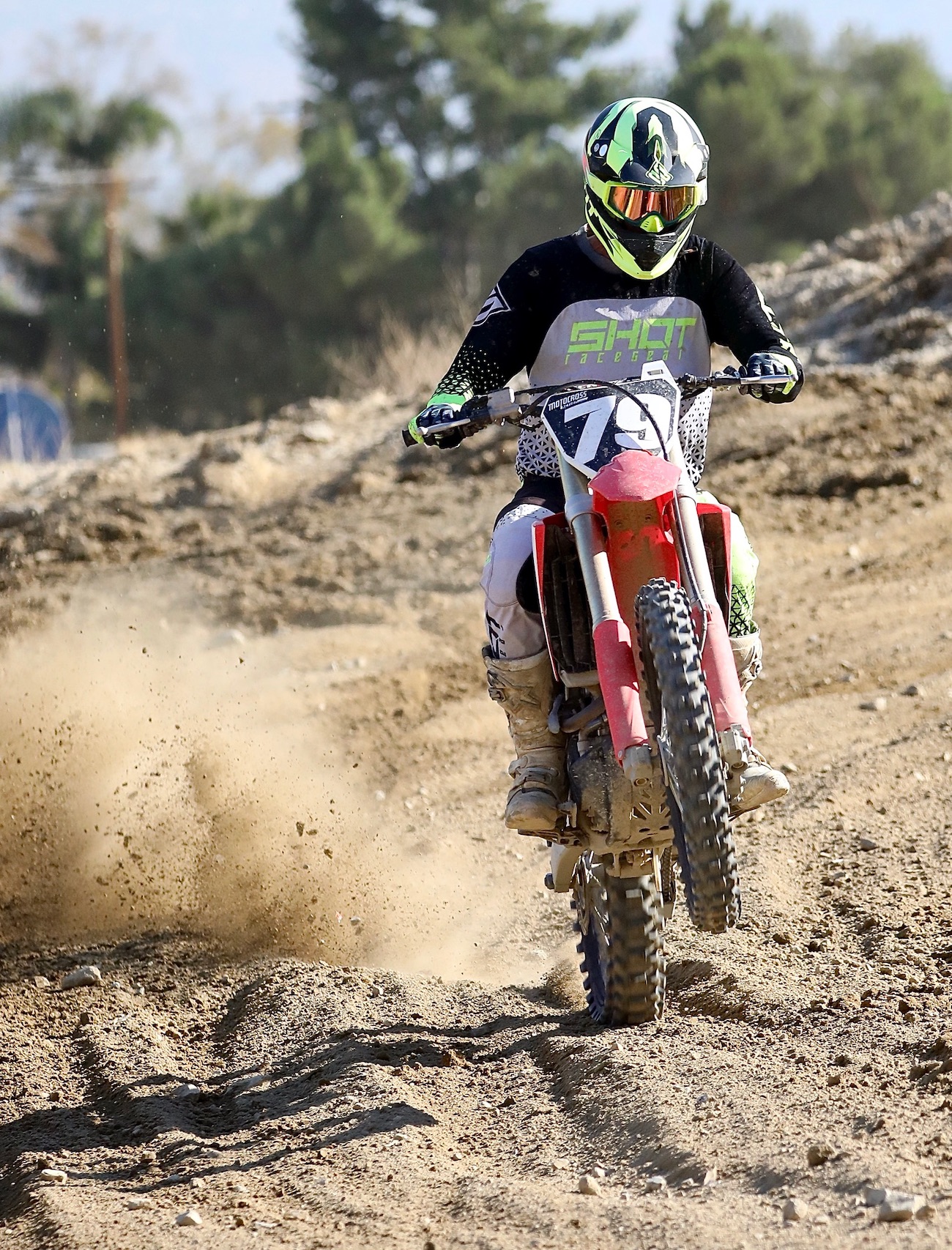 Ralf on a 2021 Honda CRF250.
Ralf on a 2021 KTM 450SXF. It should be noted that he slipped out on a few other bikes before we put a tail on him.