2020 THUNDER VALLEY NATIONAL TENTATIVE SCHEDULE

2020 THUNDER VALLEY NATIONAL TENTATIVE SCHEDULE
The 8th round of the 2020 AMA Nationals heads to the beautiful green hills of Lakewood, Colorado for the Thunder Valley National. But if you're stuck in your house due to possible COVID-19 related reasons or you just want to watch the very intense and exciting season of Pro Motocross, then you're in luck. We have the entire TV schedule for your viewing needs. Not able to get near a TV or view the races live? Well fortunately we'll be reporting all the action as it happens live for those unable to watch the races down below in the link.
2020 THUNDER VALLEY NATIONAL TENTATIVE SCHEDULE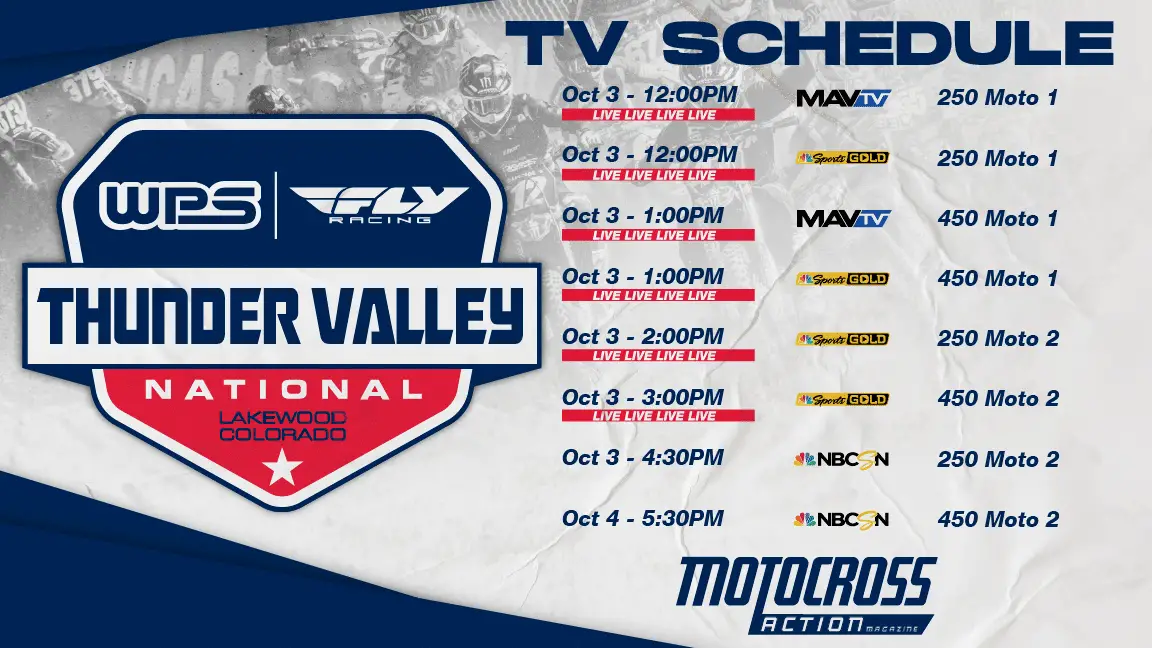 TIMES ARE PACIFIC TIME AND VERY SUBJECT TO CHANGE
Want to save it for your phone? We've got that for you too.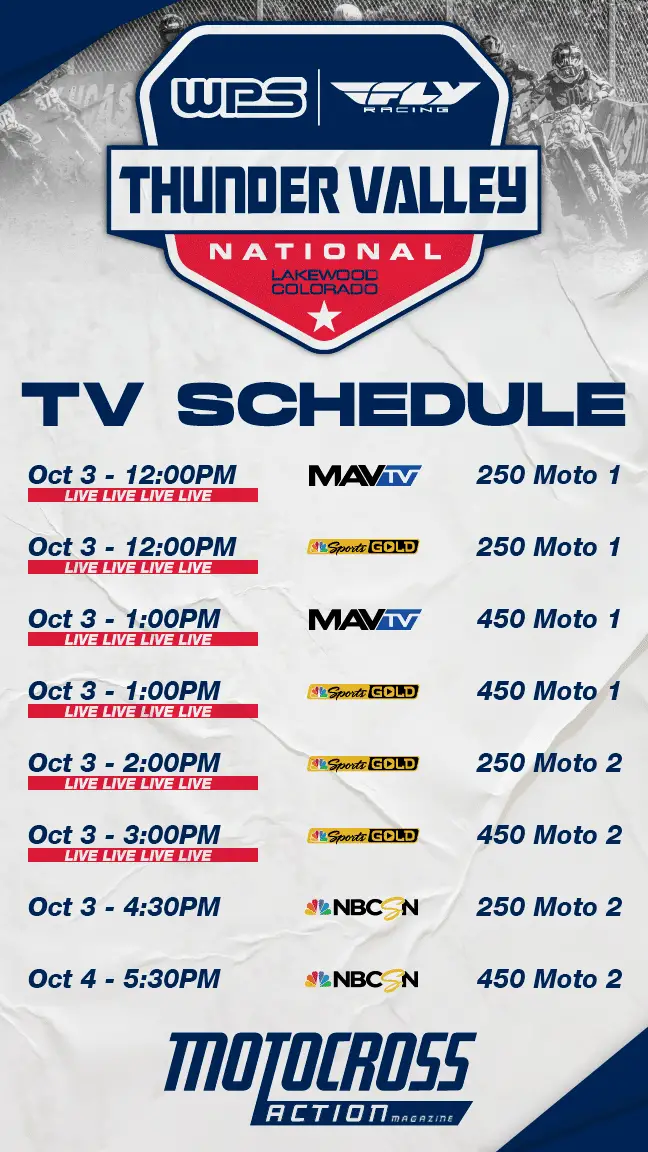 Every week we design a new logo for our site that is themed around the upcoming race. This week we feature a design that the computer-savvy may recognize. Our designer swears that the rolling hills of Thunder Valley look like a certain computer operating system's wallpaper. If you can name which one, let us know. He'll give you a high five over the internet.