FIRST LOOK! 2020 YAMAHA YZ250, YZ125, YZ85, YZ65 TWO-STROKE MODELS
2020 YAMAHA YZ125 & YZ250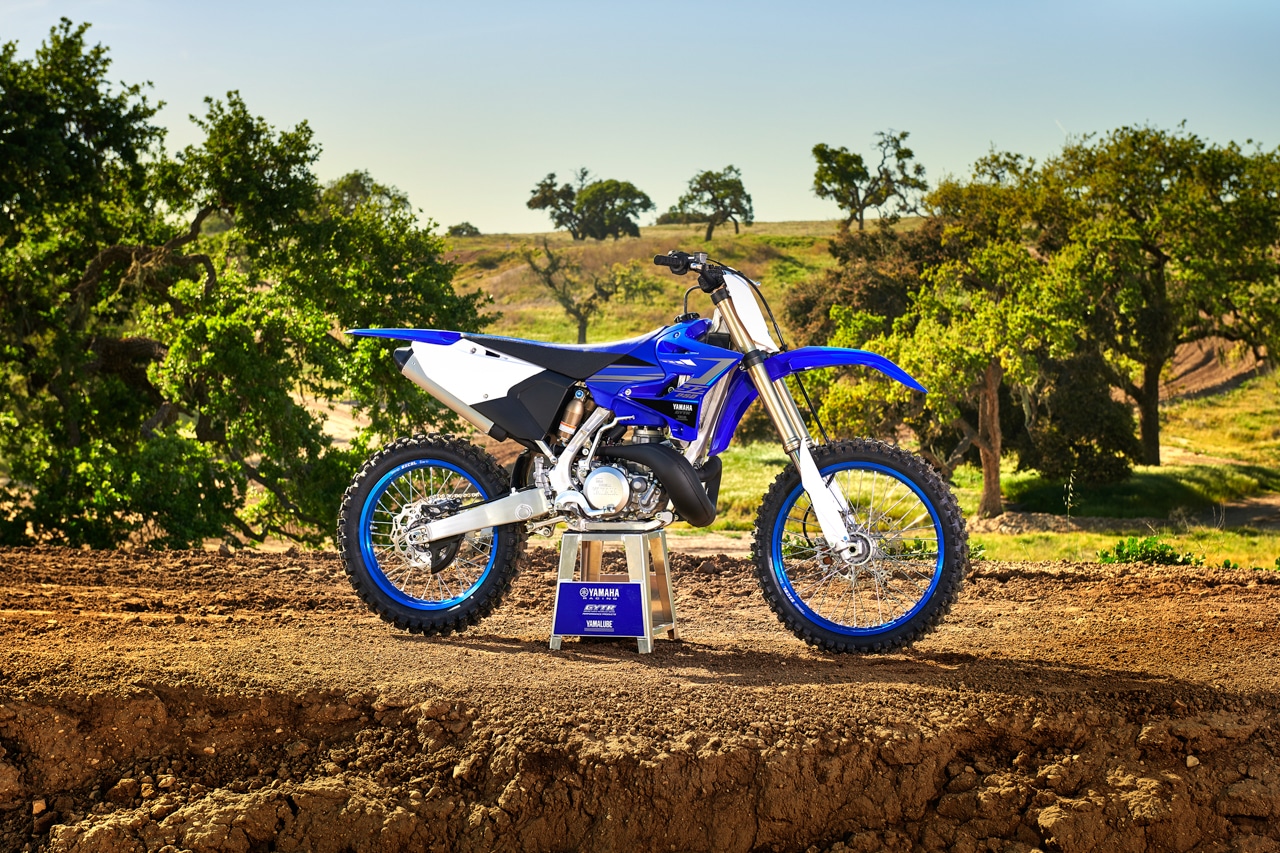 The 2020 two-strokes are the same bikes as in 2019 save for the BNG. 
Click here for 2020 YZ450 & YZ250 motocross models
Click here for 2020 Yamaha off-road models 
The Yamaha YZ125 and YZ250 models return for 2020 to complete Yamaha's full-size lineup of motocross bikes. Lightweight aluminum frames, Yamaha's patented Power Valve System (YPVS) and reed-valve inducted engines provide an incredible power-to-weight ratio while maintaining Yamaha's excellent reliability and durability. Both the YZ125 and YZ250 each sport industry leading KYB spring-type fork and KYB rear shock for unmatched comfort and performance on the track.
2019 Yamaha YZ250 full MXA race  test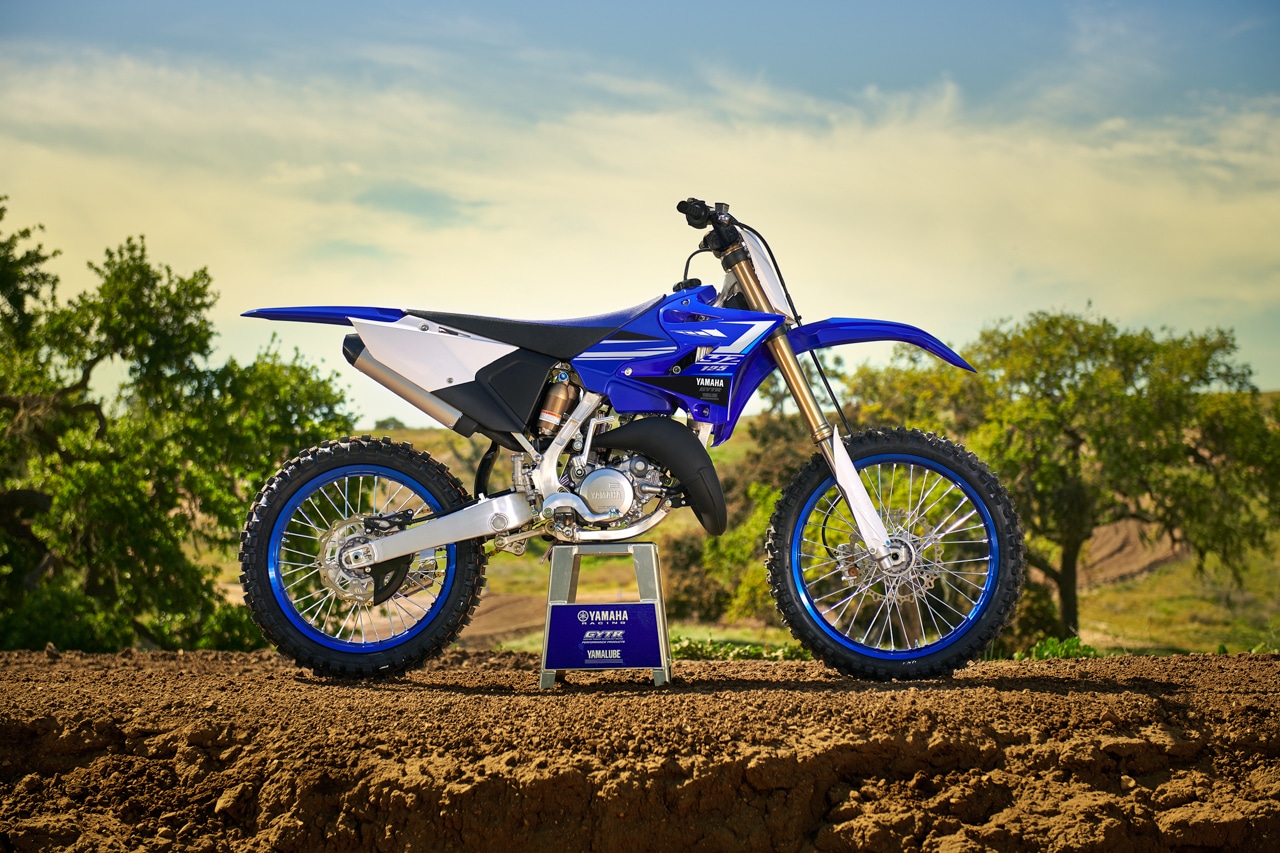 2020 Yamaha YZ125. 
2019 Yamaha YZ125 full MXA race test
The 2020 YZ125 and YZ250 will begin arriving at Yamaha dealerships this month in Team Yamaha Blue for
$6,499 and $7,399 MSRP, respectively.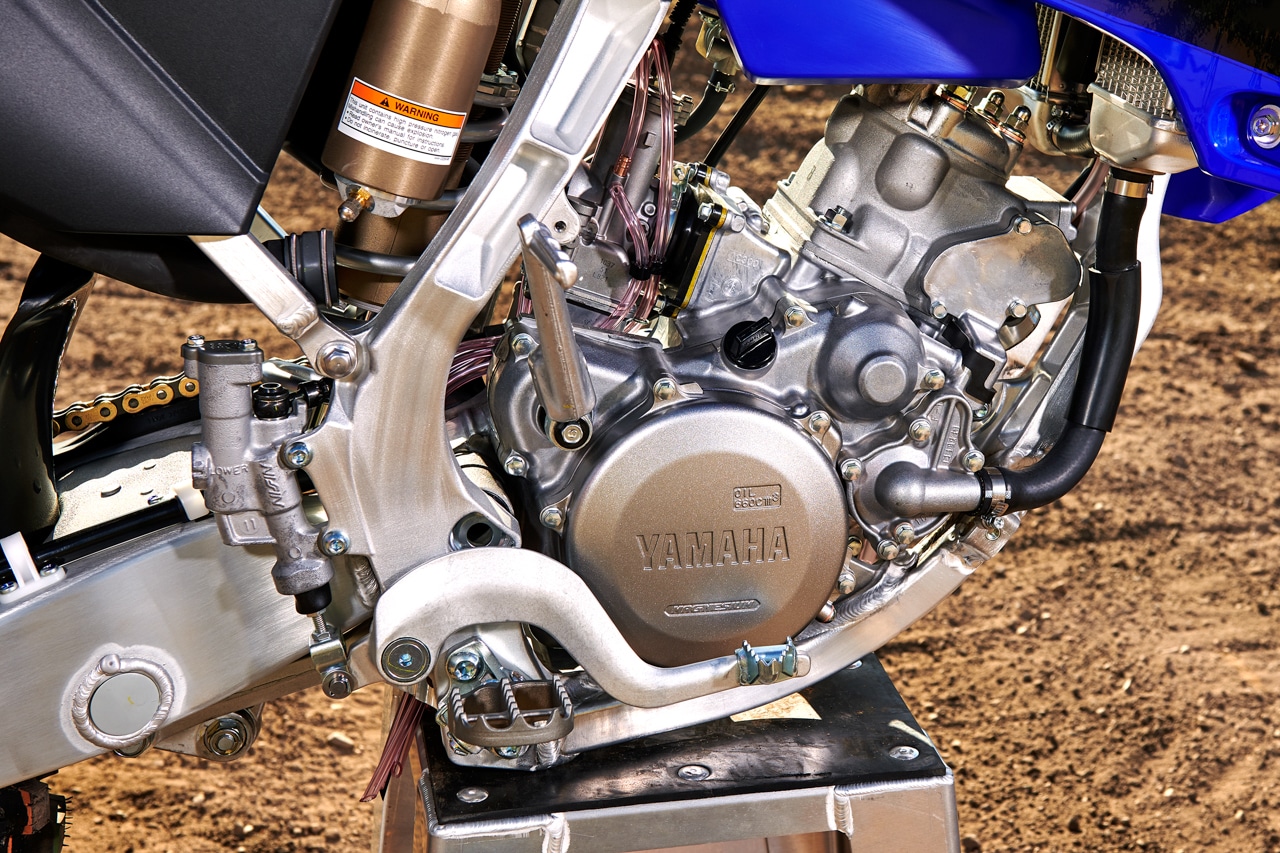 An up close look a the 2020 YZ125 engine without the pipe on. 

2020 YAMAHA YZ85 & YZ65
The Yamaha YZ65 was all-new for 2019. For 2020 the bike receives BNG. 
Yamaha's 2020 youth models, the YZ85 and YZ65, are ready to tackle the track with winning performance out of the gate. They are respectively powered by confidence-inspiring 85cc and 65cc two-stroke engines featuring YPVS for broad, tractable power across the rev range without losing peak power at high RPM — improving rideability and reducing the need for frequent shifting. Industry-leading 36mm KYB spring type forks and KYB rear shock are fully adjustable for compression and rebound, and contribute to class-leading handling and performance in a wide range of conditions. Four-way, adjustable handlebar positioning as well as lever reach adjustability are designed for ultimate rider comfort regardless of size. Finally, with two-stroke ease of maintenance and Yamaha's proven durability, the 2020 YZ85 and YZ65 are built to keep kids on the track.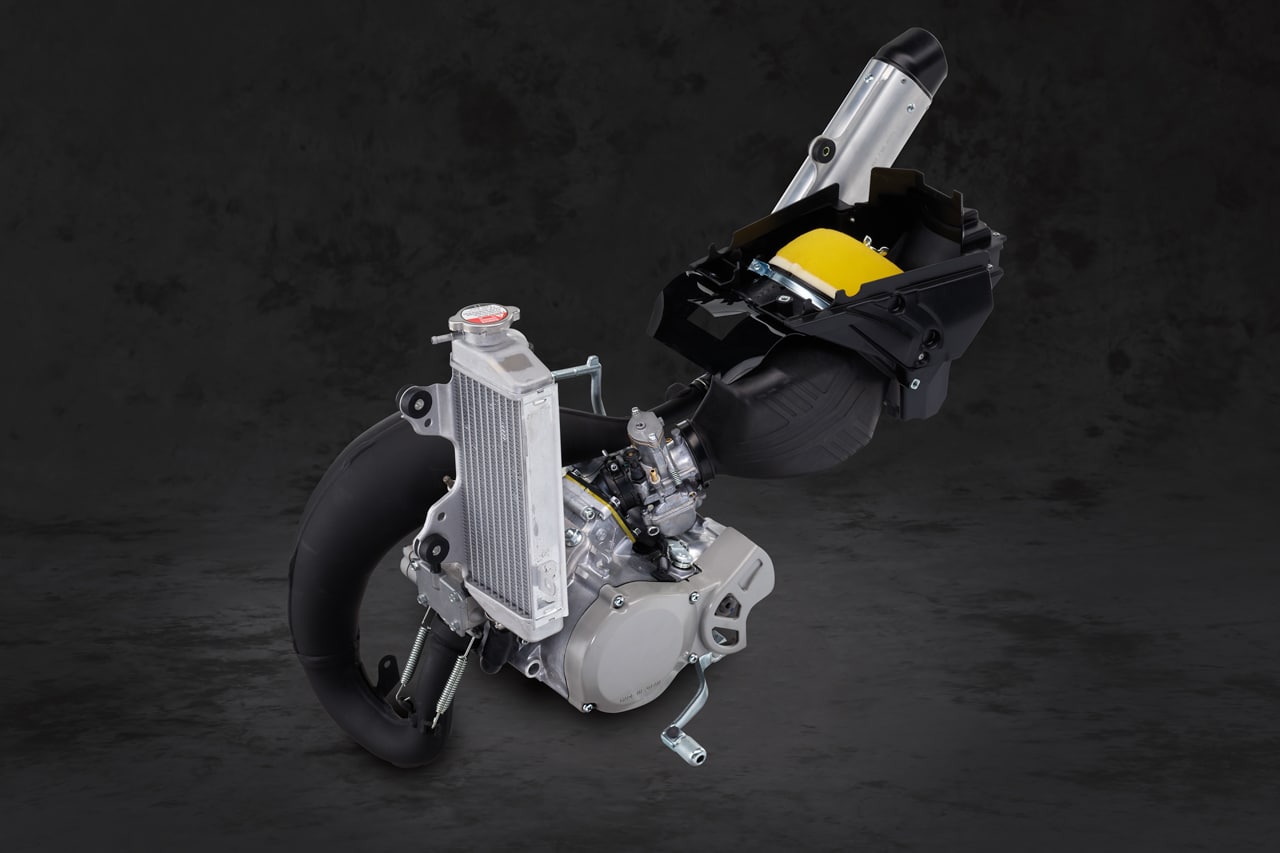 The YZ65 power plant. 
The 2020 YZ85 and YZ65 will both be available from dealers this month in Team Yamaha Blue for $4,599 MSRP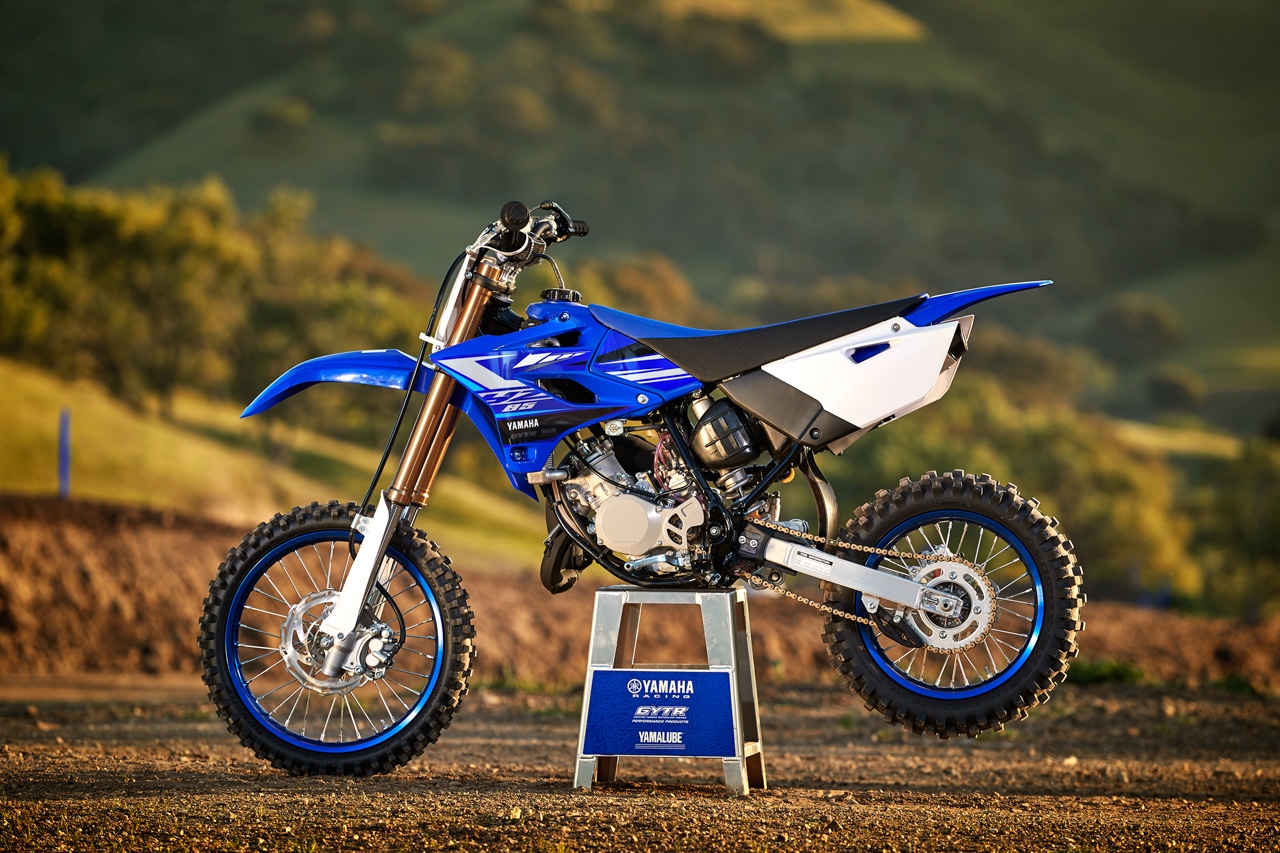 The 2020 Yamaha YZ85. 
The YZ85's chassis. 
Yamaha bLU cRU Off-Road Racing Contingency
All 2020 YZ models are once again eligible for Yamaha's bLU cRU Off-Road Racing Contingency Program, with nearly $5 million for Yamaha bLU cRU riders competing in off-road motorcycle racing. YZ riders can earn contingency payouts via a bLU cRU debit card, receive a 10% rebate on GYTR parts and accessory purchases of up to $1,000, and receive an instant $45 credit on www.bLUcRUswag.com.

For complete details on how to register for the bLU cRU Off-Road Racing Contingency Program, along with specific information on which racing series, events, and classes are included, visit the Off-Road Racing Contingency page on the Yamaha Motor Corporation, U.S.A., Website at www.yamahamotorsports.com/motocross/pages/yamaha-off-road-contingency-program