2021 AMA NATIONAL MOTOCROSS TV SCHEDULE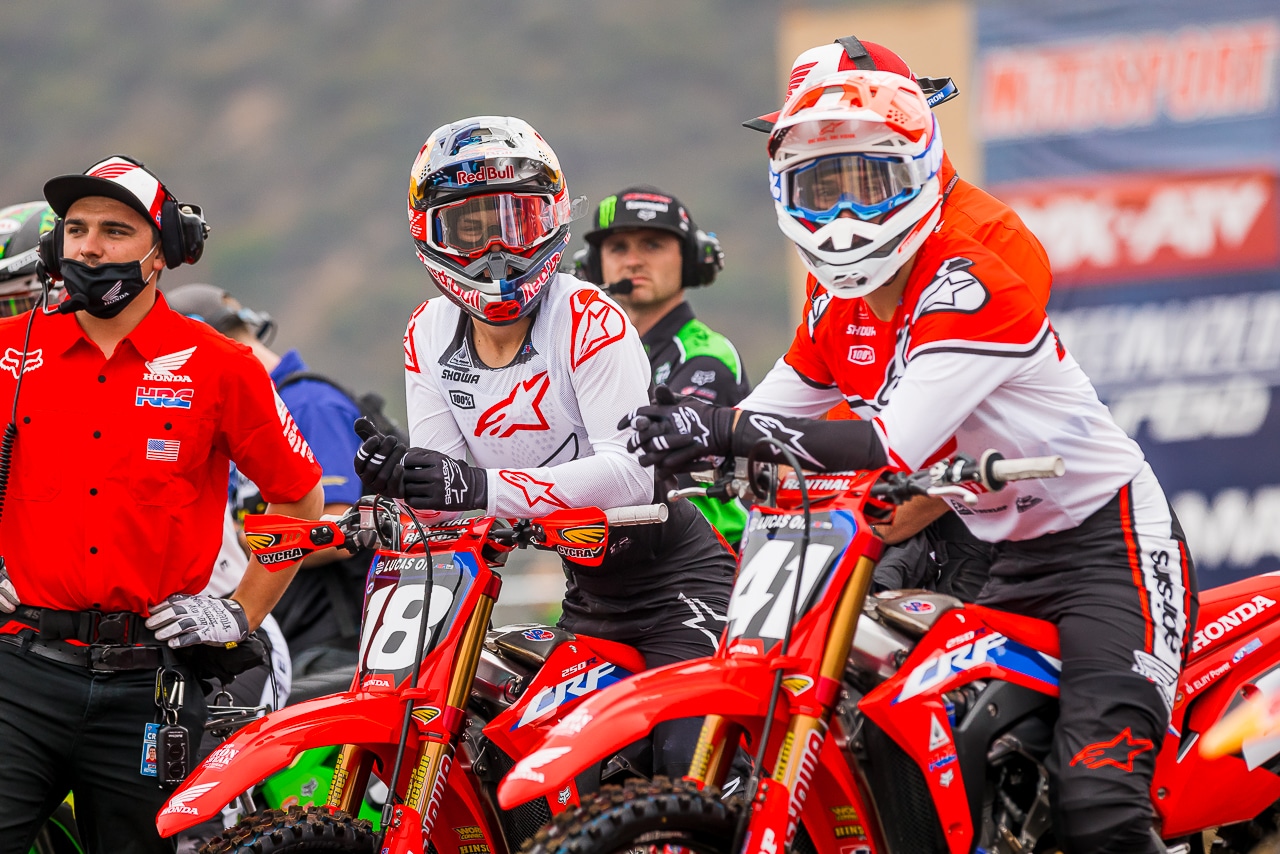 2021 AMA 250/450 NATIONAL MOTOCROSS TV SCHEDULE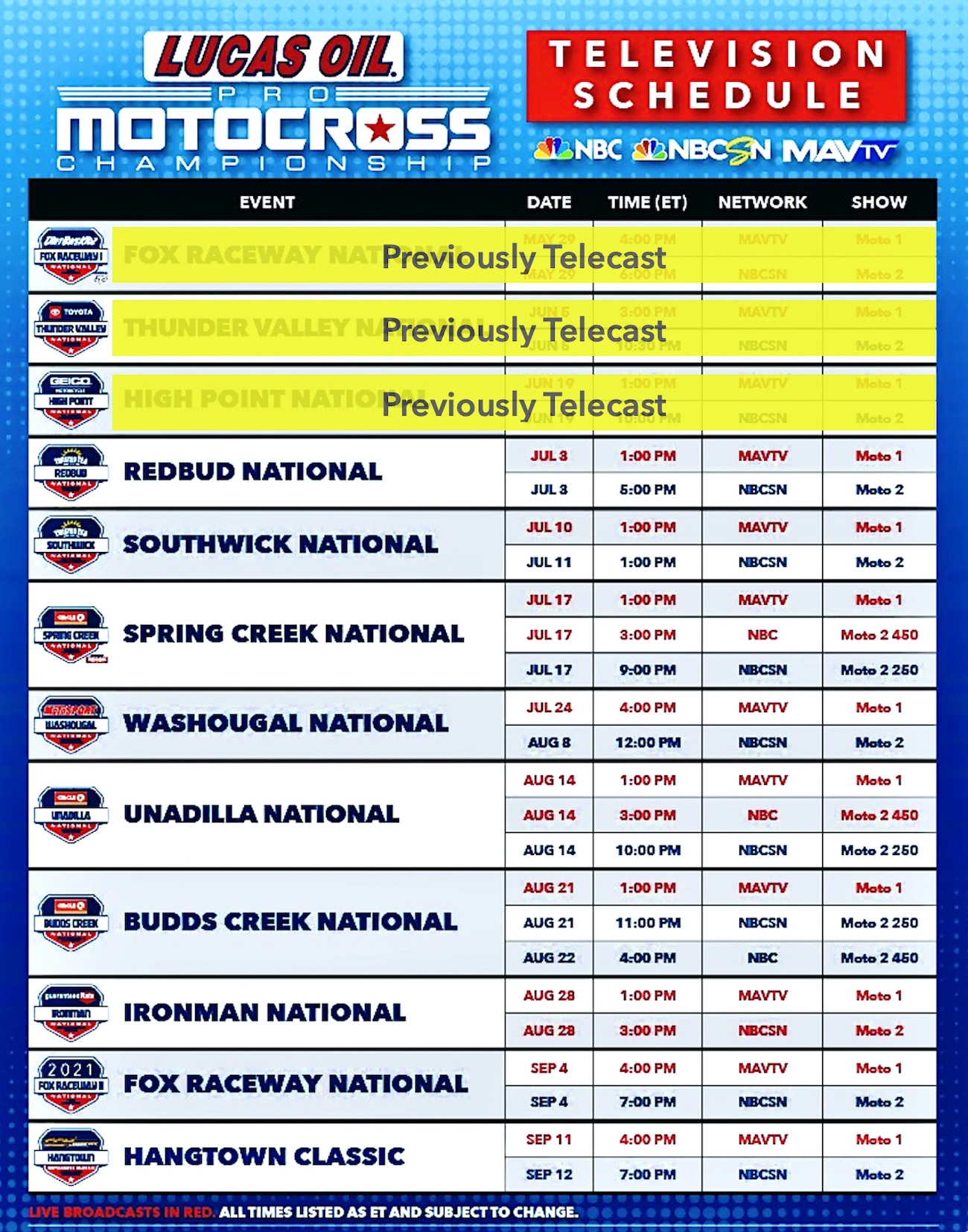 Do not trust this schedule. Always check your local listings. They can and already have changed as was proven at the first round at Pala Raceway when the NBC Sports broadcast times were moved three hours later on the day of the race.
In what is the most convoluted and hard to follow television coverage of the last few years, the 2021 season will consist of 48 total hours, anchored by 30 hours of live telecasts. The season will have a full slate of coverage on  MAV-TV, NBC Sports, Peacock (paid streaming) and the NBC Network.
MAV-TV will serve as the exclusive broadcast home of the opening set of motos all season long, with live coverage of both the 450 and 250 classes, but only the first motos.
NBC Sports Network will only show the second motos—and a quick look at the broadcast times for most races on NBC Sports show that some are seriously taped delayed (for example Budds Creek shows at at 11:00 p.m. Eastern). Plus, NBC Sports will not show the July 10 Southwick National until Sunday July 11 and the July 24 Washougal National's broadcast time on NBCSN is delayed two weeks until August 8.
There are two live broadcasts on the NBC TV Network of the second 450 class motos from the July 17 Millville National at 3:00 p.m. (with same-day replay of the 250 class second moto on NBCSN at 9:00 p.m.) and the August 14 Unadilla 450 National will be on NBC at 3:00 p.m. Eastern (with same-day replay of the 250 class second moto on NBCSN at 10:00 p.m.). The August 21  Budds Creek National is the third AMA National to be shown on the NBC Network channel when they show the second 450 moto the next day, Sunday, August 22, at 4:00 p.m. Eastern. NBC Sports will show the second 250 moto at 11:00 p.m. Eastern on Saturday, August 21 .
But for this coming Saturday's Red Bud National it shows 5:00 pm Eastern  (2:00 p.m. Pacific) on NBC Sports Network on July 3.