2021 SUPERCROSS TEAM ANNOUNCEMENTS & PREDICTIONS (UPDATED)
2021 SUPERCROSS TEAM ANNOUNCEMENTS & PREDICTIONS
With the fabled 2020 year nearly over and the 2020 Pro Motocross Season coming to a close, a new year is right around the corner, and with it, a new season of Monster Energy Supercross. The 2021 Supercross schedule is set to be released on Wednesday October 28th and we're excited to learn what the upcoming season will look like. With the delay of the 2020 National season comes a shorter offseason which means less time for riders who are switching teams to learn their new bike. Now that a new season already right around the corner, many teams have changed already from the outdoors season which recently concluded and the departure of the Geico Hondaand JGR Suzuki teams top the list of unexpected and unfortunate news. The team closing shop also left multiple riders without a ride for 2021.
The news of who's going where for the next racing season is usually made public at the beginning of October, but with Covid-19 pushing outdoors later in the year and the 2021 Supercross schedule being delayed in its release, teams have been scrambling to figure out who will make cut for their 2021 roster. Many of these riders have been announced, however, there is also a fairly large group of teams who have not yet officially stated who will be riding them next year. We will continue to update this post as more news becomes available, but for now, sit back and read about what we know so far for the 2021 AMA Supercross and motocross team rosters.
FACTORY CONNECTION GEICO HONDA (OUT)
The Geico Honda team is no more. This has been a hard hit to the motocross community. 
As most people already know, the Factory Connection Honda team (better known as Geico Honda) will not be in the paddock in 2021. After the team's title sponsor, Geico, pulled their financial support out from under the team at the end of the summer, the Factory Connection Honda team was forced to shut their doors. Read more about it by clicking here.
Where did each of the Geico Honda riders go now?
Jett Lawrence: HRC Honda is believed to have a 250 program next year, unconfirmed
Hunter Lawrence: Also linked to HRC Honda with his younger brother
Jeremy Martin: Star Racing Yamaha
Christian Craig: Star Racing Yamaha
Jo Shimoda: Pro Circuit Kawasaki.
Carson Mumford: Chaparral Honda
GEICO HONDA AMATEUR RIDER:
Hunter Yoder: Unknown
Read more about the departure of Geico Honda.
JGRMX/YOSHIMURA/SUZUKI FACTORY RACING (OUT)

JGR Suzuki will not return for the 2021 season. 
It's no secret that the JGRMX Suzuki team has struggled to find sufficient financial support to go racing over the last few years, but it's still a surprise to see the factory Suzuki effort go. Even before the 2020 season began, JGRMX was struggling to find a title sponsor, but circumstances have got even harder now as the Covid-19 pandemic has completely shaken up the world and the live entertainment industry.
Motorcycle racing at the professional level is a business and the Gibbs family has invested a lot of time, money and energy into creating a team capable of battling at the highest level of Supercross and motocross. It has come with it's fair share of highs and lows and through it all, the Gibbs family has continued to support and press forward. The JGRMX team was in talks with the Eastern Band of Cherokee Indians looking to build a mutually beneficial partnership, but unfortunately they weren't able to get the support right away and the process was taking longer than expected.
MXA has learned that Suzuki wasn't able to provide the JGRMX team with sufficient support to keep them going for the 2021 season and this is ultimately the straw that broke the camel's back. The H.E.P Suzuki team will be the Official Suzuki team in the 450 class, while Bar-X will field Suzuki's 250 team.
Alex Martin is going a Manluk/Rock River Yamaha/Merge Racing "
450 class:
Freddie Noren: Privateer Kawasaki 450

250 class:
Alex Martin: Manluk/Rock River Yamaha/Merge Racing Confirmed
Isaac Teasdale: Unknown
BAR X/CHAPARRAL/ECSTAR TO BE SUZUKI'S OFFICIAL 250 EAST/WEST SUPERCROSS TEAM
Derek Drake was set to lead the BAR X team in 2021, but suffered a broken femur in preseason practice, which will sideline him for the foreseeable future.

Suzuki press release: Suzuki is excited to announce its four-rider 250 class team for the 2021 Monster Energy Supercross series. All four riders will compete on the 2021 Suzuki RM-Z250 and benefit from the exceptional support of Suzuki's RM Army support program. The BAR X/Chaparral/ECSTAR Suzuki team becomes the premier Suzuki 250 Supercross team after demonstrating excellent performance in the amateur ranks over the past several years. Team Manager Larry Brooks will field an impressive group of young Suzuki riders as they challenge for podiums and race wins throughout the 2021 Supercross season.
"BAR X and Suzuki have worked hard the last few years building our program with top amateur athletes, and competing in select pro events," said team manager Larry Brooks. "We feel we are in a great place to take the next step and become the primary 250 class program for Suzuki. We are dedicated to competing with the best and making sure the RM-Z250 is up front when the gate drops for the 2021 Race Season."

An X-Ray of Derek's nasty injury.
The BAR X/Chaparral/ECSTAR Suzuki Racing Team will feature a group of fresh and hungry young riders including Dylan Schwartz and Derek Drake on the West Coast, and John Short and Sean Cantrell heading up the team's East Coast Supercross roster. The BAR X/Chaparral/ECSTAR Suzuki Team will be competing on the 2021 Suzuki RM-Z250 and also have the added support of ECSTAR Suzuki Oil and Chemicals as well as benefit from the Suzuki RM Army support program.

Dilan Schwartz turned Pro with the BarX Suzuki team this summer and turned some heads on the RM-Z250.
"We are thrilled to partner with the BAR X/Chaparral/ECSTAR program as our Suzuki Supercross 250 class racing team for 2021," said Chris Wheeler, Suzuki's Racing Manager. "BAR X's solid experience and growth in the 250 class make them a solid and exciting partner for our 2021 racing efforts," added Wheeler.

After prepping for Supercross on the BarX Motorsports Suzuki, Derek Drake had a nasty get off which resulted in a compound fracture of his femur. It is not confirmed how long he will be out but we are hoping he makes a full and speedy recovery after scoring a ride with a team for 2021. Derek on Instagram, "Hey guys, over the past 3 weeks I've been getting back into riding and training and have been feeling really good on and off the bike, but unfortunately Monday I had a get off riding supercross and ended up compound fracturing my femur….I want to give a huge thanks to my family and friends for reaching out and taking care of me."
John Short: Confirmed (250 East)
Sean Cantrell: Confirmed (250 East)
Dylan Schwartz: Confirmed (250 West)
Derek Drake: Injured
MALCOLM STEWART SIGNS WITH STAR RACING
Malcolm Stewart in his new Yamaha blue colors.
Malcolm Stewart was seen riding a KTM 450 and Kawasaki KX450 on his social media posts, but now it has been announced that Malcolm signed a Supercross-only contract to ride for the Star Racing Yamaha team aboard the YZ450F and be apart of the teams first effort in the 450 division. Click here to read more.
Before signing with Yamaha, Malcolm Stewart posted this photo of him on a Kawasaki KX450 on instagram and he also posted multiple videos of him riding a KTM 450 afterwards. 
2021 FACTORY TEAMS:
TROY LEE DESIGNS/RED BULL/GASGAS
The TLD Red Bull GasGas has been officially announced with front runner Justin Barcia leading the team on the 450 with teammates Pierce Brown and Michael Mosiman racing on the 250s. After some downsizing, we still aren't totally sure what the future holds for Derek Drake and Pierce Brown. If you would like to learn more details about the introduction of the team, click here.
Michael Mosiman (right) will move over to GasGas from the Rockstar Husky team, while Pierce Brown (left) is the only remaining member of the Troy Lee KTM 250team to stay with the team.
450 class:
Justin Barcia: Confirmed
250 class:
Michael Mosiman: Confirmed
Pierce Brown: Confirmed
Read more about Justin Barcia switching from Yamaha to GasGas here.
TEAM HONDA HRC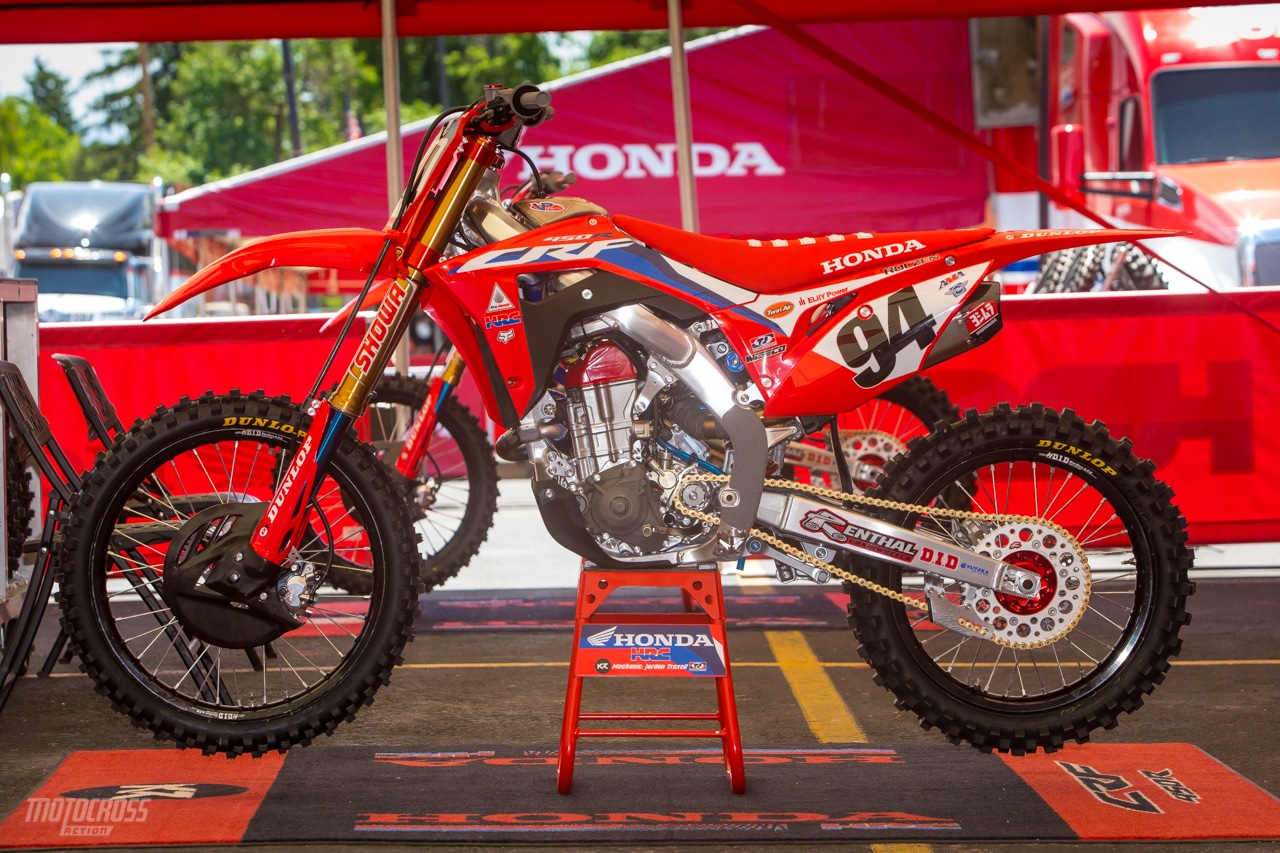 Ken Roczen and Chase Sexton will be riding under the HRC Honda tent.
The 2021 Supercross team has already been confirmed for quite a while now as both Ken Roczen and Chase Sexton have already signed multi-year deals with the team. The two will be racing on the all-new 2021 CRF450.  Justin Brayton will sign with the Australian-based Penrite Honda team for 2021, but it is now called the Muc-Off Honda team.
450 class:
Ken Roczen: Confirmed
Chase Sexton: Confirmed
Jett at the skinny supercross video shoot
Hunter Lawrence in his new Alpinestars gear
The Australian brothers get the opportunity to ride for HRC Honda after the shutdown of the Factory Connection team. Click here to read more about the two brothers and their joining of HRC.
250 Class:
Jett Lawrence:Confirmed
Hunter Lawrence: Confirmed
MONSTER ENERGY KAWASAKI

Eli Tomac and Adam Cianciarulo are set to pilot the factory Kawasaki KX450s in 2021.
The Monster Energy Kawasaki team has announced that they are bringing back their two all-star riders Eli Tomac and Adam Cianciarulo for the 2021 season. Eli Tomac will run the number one plate and look to defend his 450 title in Supercross while Adam Cianciarulo will be looking to build off of his impressive 450 National season and carry the momentum into 2021 Supercross.
450 Class:
Eli Tomac: Confirmed
Adam Cianciarulo: Confirmed
MONSTER ENERGY PRO CIRCUIT KAWASAKI
Seth Hammaker will turn Pro with the Pro Circuit Kawasaki team in 2021.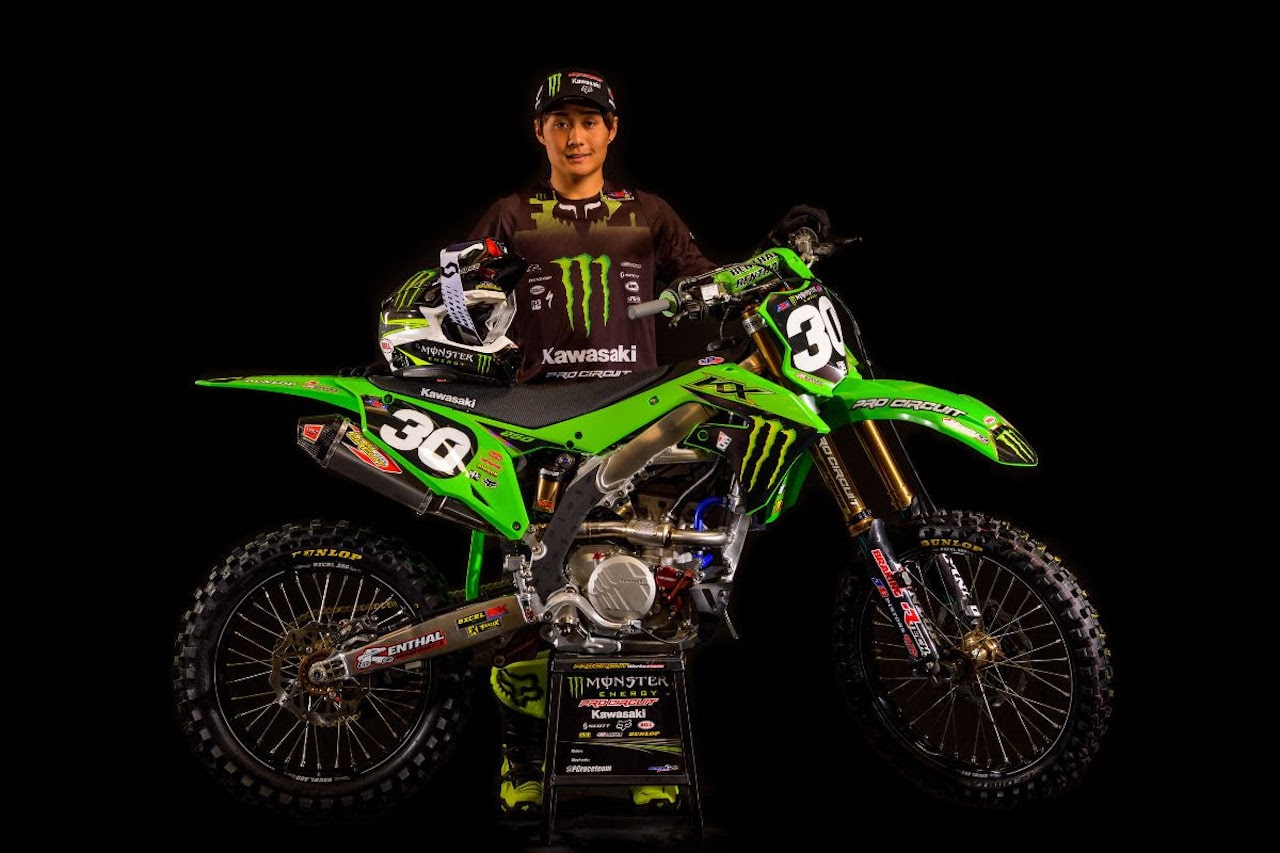 Jo Shimoda is confirmed for Pro Circuit on their 250 team
The Monster Energy Pro Circuit Kawasaki 250 team heads into 2021 with three returning riders and one new rider. Austin Forkner and Jordon Smith were both injured during the 2020 Supercross season and they missed the Nationals. Now, both riders are healthy and preparing for the new year. Cameron McAdoo was the only PC rider to last the whole season and he returns for 2021 as well. Seth Hammaker will also make the jump up from the Team Green amateur program to their Pro division for 2021. Jo Shimoda joins the green team after the closure of Factory Connection Honda. Read more about where the Honda guys are now for the 2021 season.
Garrett Marchbanks, however, will not return for the new season. The Daytona 250SX Main Event winner has moved to the privateer ClubMX Yamaha team for next season.
250 class:
Austin Forkner: Confirmed
Cameron McAdoo: Confirmed
Jordon Smith: Confirmed
Seth Hammaker: Confirmed
Jo Shimoda: Confirmed
Read more about the new Pro Circuit Kawasaki team here.
MONSTER ENERGY/STAR RACING/YAMAHA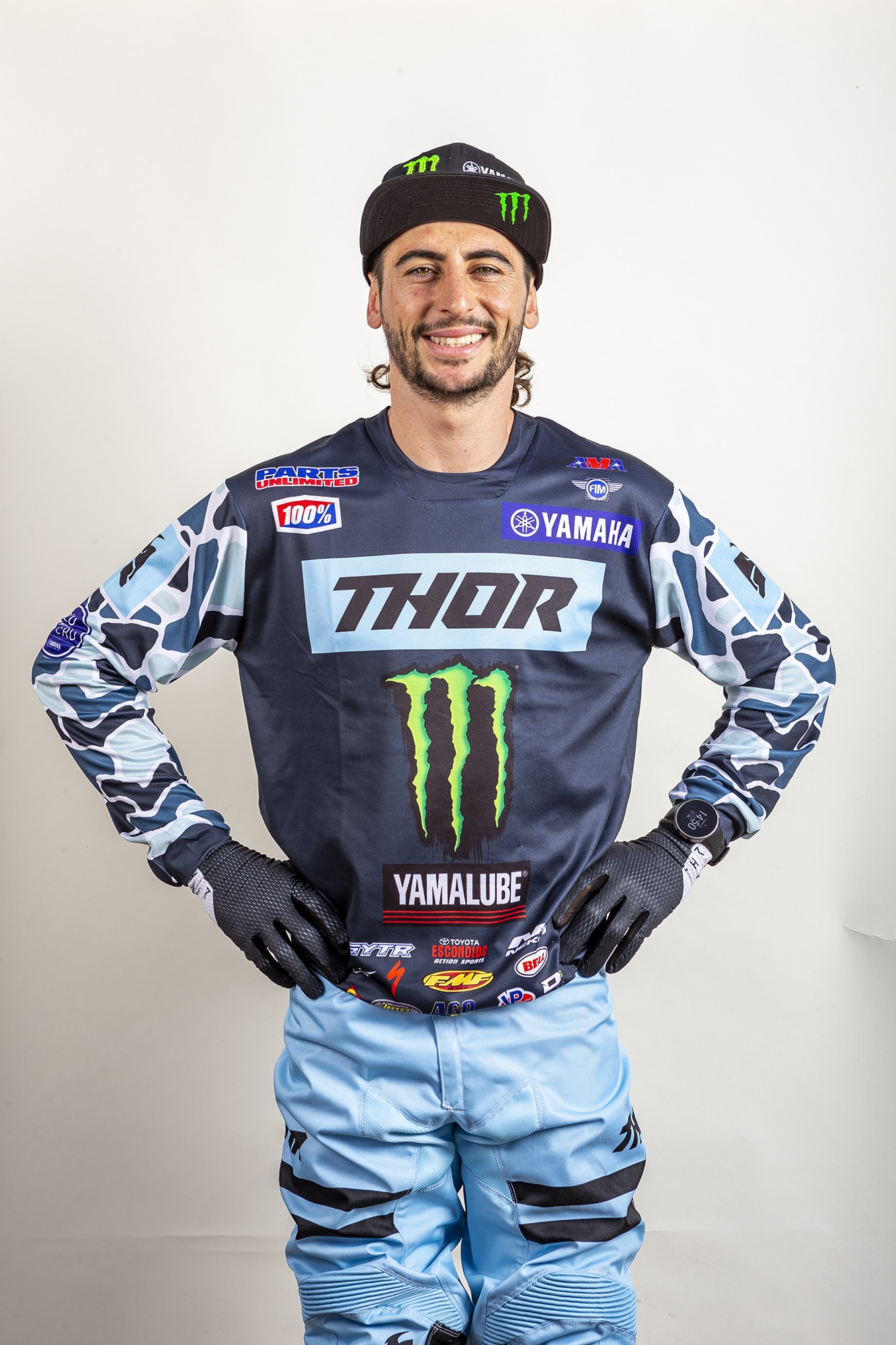 Dylan Ferrandis jumps from 250 to 450 for 2021 and he will stick with the Star Racing Yamaha team as they take over the factory 450 racing effort. Click here to read the full article about it.
It was recently made official that Yamaha has handed over its 450 factory effort to Star Racing in hopes to cinch the 2021 Supercross Championship. With the transfer, Aaron Plessinger will go back to the Star Yamaha team with his current contract. After winning the 250 Championships in both Supercross and motocross, the Frenchman Dylan Ferrandis moves up to the premier class with the possibility of a third spot being available on the team. Now, it has been announced that Malcolm Stewart will in fact join the Star Racing Yamaha team under their 450 umbrella. Click here to learn more about Malcolm joining the team.
450 class:
Dylan Ferrandis: Confirmed
Aaron Plessinger: Confirmed
Malcolm Stewart: Confirmed
250 class:
Jeremy Martin: Confirmed
Christian Craig: Confirmed
Justin Cooper: Confirmed
Colt Nichols: Confirmed
Jarrett Frye: Confirmed
Nate Thrasher: Confirmed

Read more about the new Star Racing Yamaha team.
RED BULL KTM
Cooper Webb and Marvin Musquin remain with KTM. 
The two 450 veteran riders will remain on the orange bikes going into the 2021 Supercross Season. With it being his last year on his current contract, it is uncertain how much longer Marvin wants to continue to race. With a pretty good performance in the recent outdoors season, we have a feeling he still has fight in him. Cooper Webb on the other hand has landed himself a comfortable contract with the team after winning the Supercross 450 championship in 2019.
Also, with the Troy Lee Designs team switching from KTM to GasGas, that left a factory KTM void in the 250 class. KTM will take their 250 program back under the Red Bull KTM wing and the 17-year-old KTM amateur rider Max Vohland, son of former factory AMA and MXGP racer Tallon Vohland, will fill that spot. Don't know who Tallon Vohland is? You can read our MXA interview we did with him by clicking here.
Check out a full interview of Max about the team and 2021 here.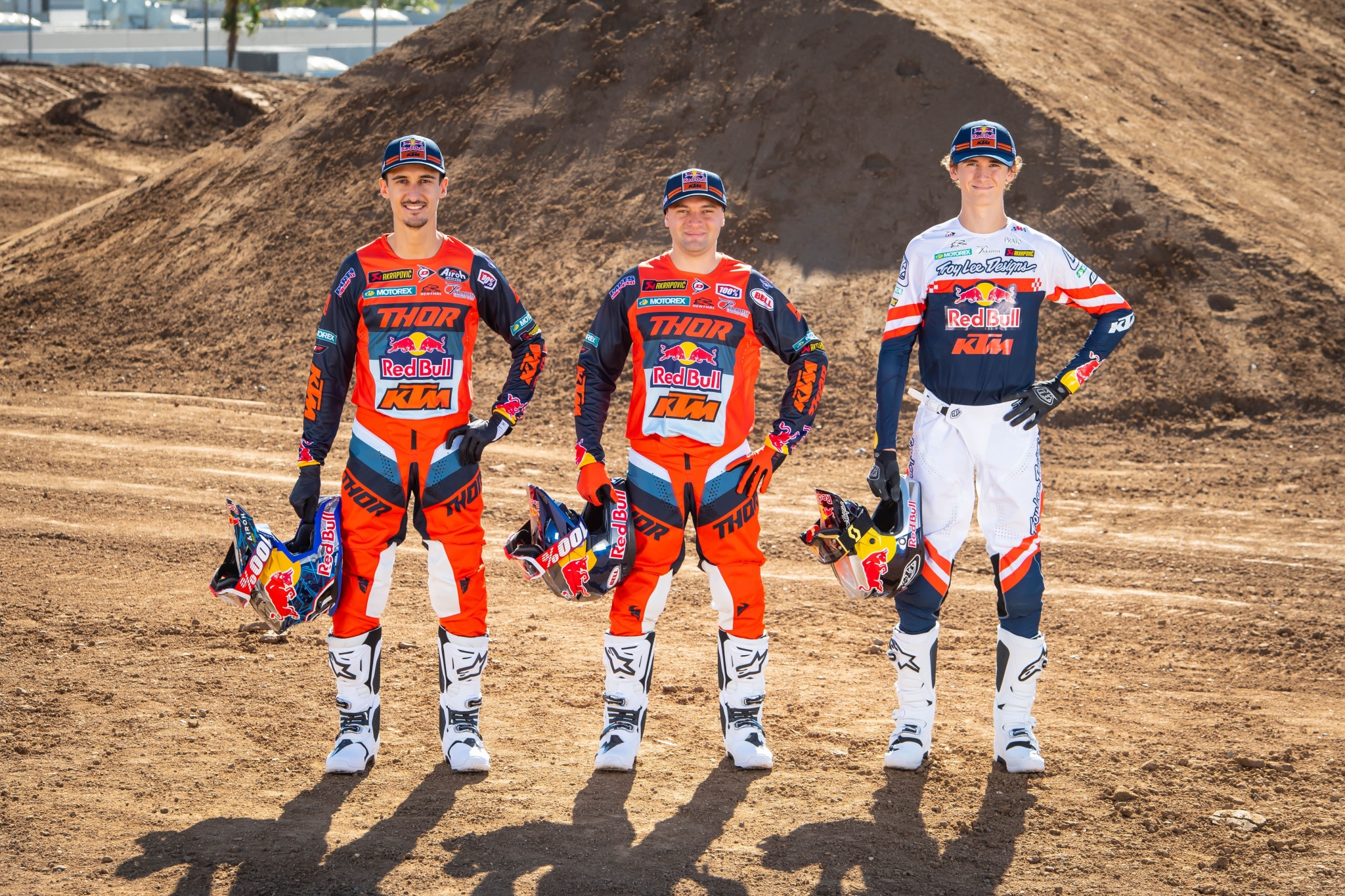 450 class:
Cooper Webb: Confirmed
Marvin Musquin: Confirmed
250 class:
Max Vohland: Confirmed
ROCKSTAR ENERGY HUSQVARNA FACTORY RACING
Dean Wilson signing his 2021 deal with Steve Westfall and Roger Decoster.
We will see a full roster return for the Rockstar Energy Husqvarna Factory Team featuring Dean Wilson, Zach Osborne, and Jason Anderson. All three have confirmed that they will be racing for the Factory team in the 2021 season. In the 250 class, we expect to see Hampshire and Swoll back under the tent, while Michael Mosiman was transferred to the RedBull Troy Lee Designs GasGas team.
450 class:
Dean Wilson: Confirmed
Zach Osborne: Confirmed
Jason Anderson: Confirmed
250 class:
RJ Hampshire: Unconfirmed, expected
Jalek Swoll: Unconfirmed, expected
TWISTED TEA/HEP MOTOSPORTS/SUZUKI
Max Anstie will miss the opening couple rounds after crashing and breaking "something small" in his back. He couple be back in three or four weeks.
The H.E.P Suzuki team will be the Official Suzuki team in the 450 class. It will be made up of  frontrunner Max Anstie followed by Brandon Hartranft and Adam Enticknap
450 class:
Max Anstie: Confirmed
Adam Enticknap: Confirmed
Brandon Hartranft: Confirmed
2021 ROCKY MOUNTAIN ATV/MC KTM TEAM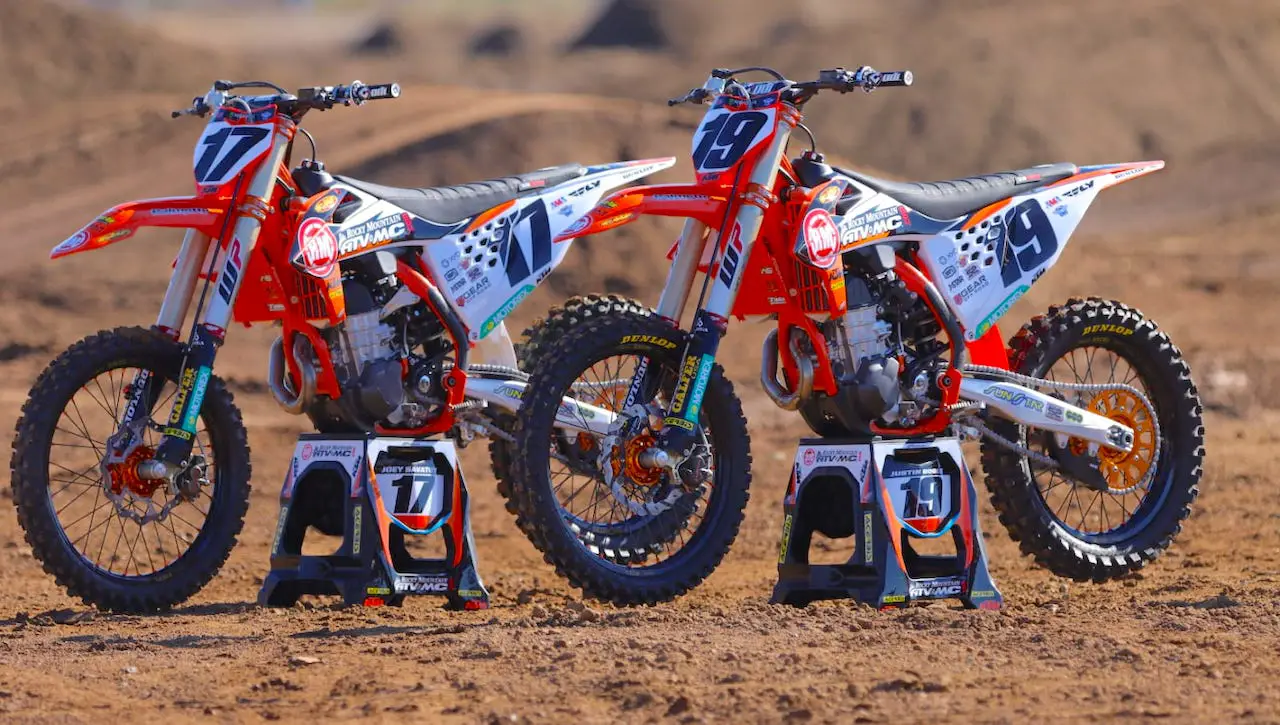 Joey Savatgy and Justin Bogle will be the two riders on the Rocky Mountain ATV/MC team for 2021. 
The Rocky Mountain ATV/MC team was released at the California KTM offices. We were shocked that a long-time member of the team, Blake Baggett, parted ways. According to team manager, Forrest Butler, they just couldn't reach an agreement for the 2021 season. Saying that no one knows where Baggett will end up or if he will be racing in 2021. He hasn't lead us to any clues as he hasn't posted anything on his social media for some time now.
Joey Savatgy on his new steed for 2021. 
What is exciting about the team for 2021 is the addition of Joey Savatgy. Joey was seen on the MotoConcepts CRF450 not too long ago, but when the team was announced, he wasn't on the roaster. We are glad that Joey found a home for the 2021 season. He has lots of potential and he hasn't had the chance to show what he can do.
The stylish Justin Bogle will be the returning rider on the team.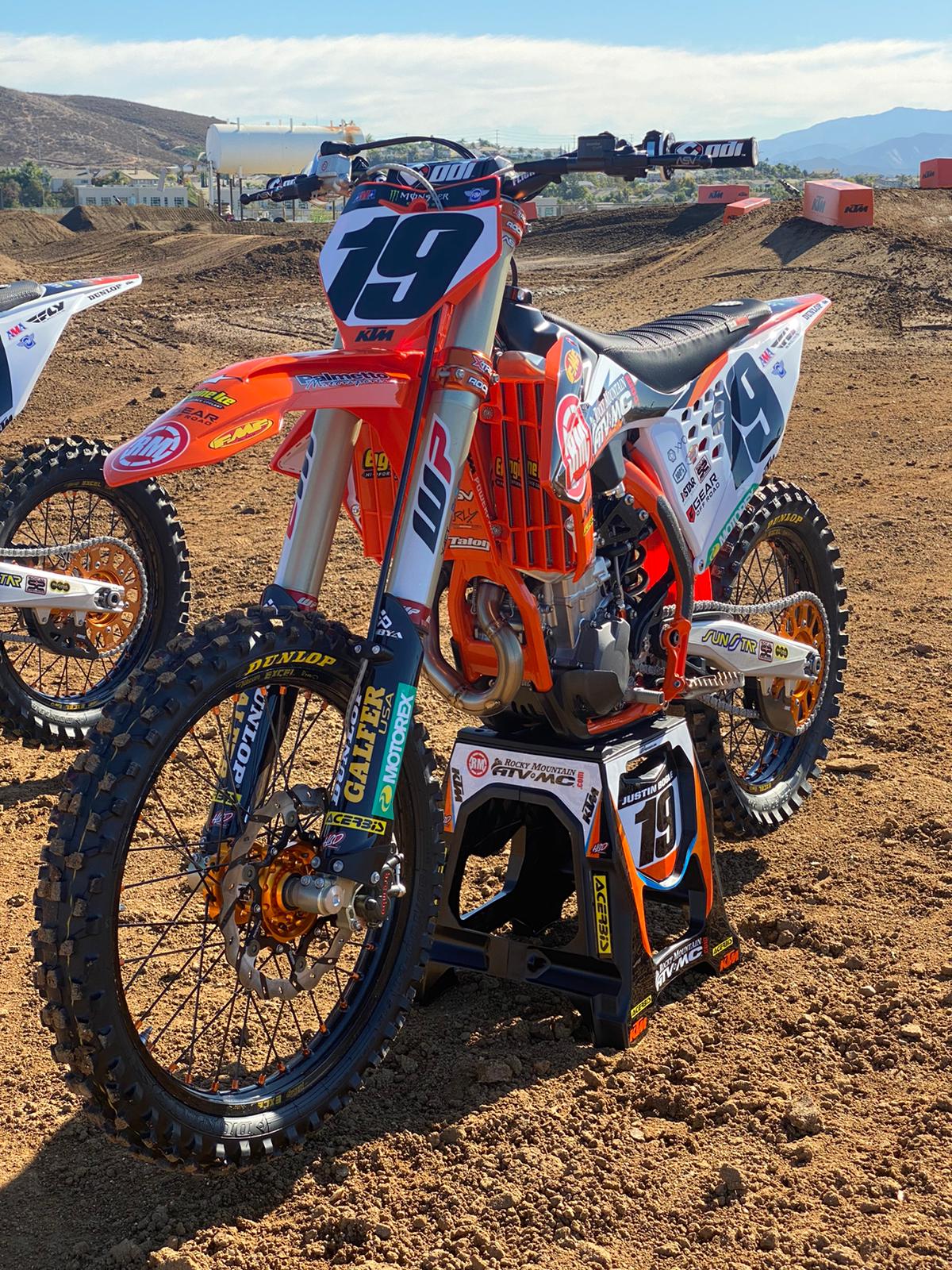 Joey Savatgy: Confirmed
Justin Bogle: Confirmed
MUC-OFF HONDA
Justin Brayton on his new Muc-Off Honda CRF450.
Former Penrite Team now turned Muc-Off Honda will have three riders for the 2021 Supercross season. Justin Brayton will be holding down the 450 class while Mitchell Harrison and Mitchell Oldenburg will race the coasts on their CRF250s.
Justin Brayton: Confirmed
Mitchell Harrison: Confirmed
Mitchell Oldenburg: Confirmed
Click here to learn more about the transformation of the Honda team
SMARTOP/BULLFROG SPAS/MOTOCONCEPTS/HONDA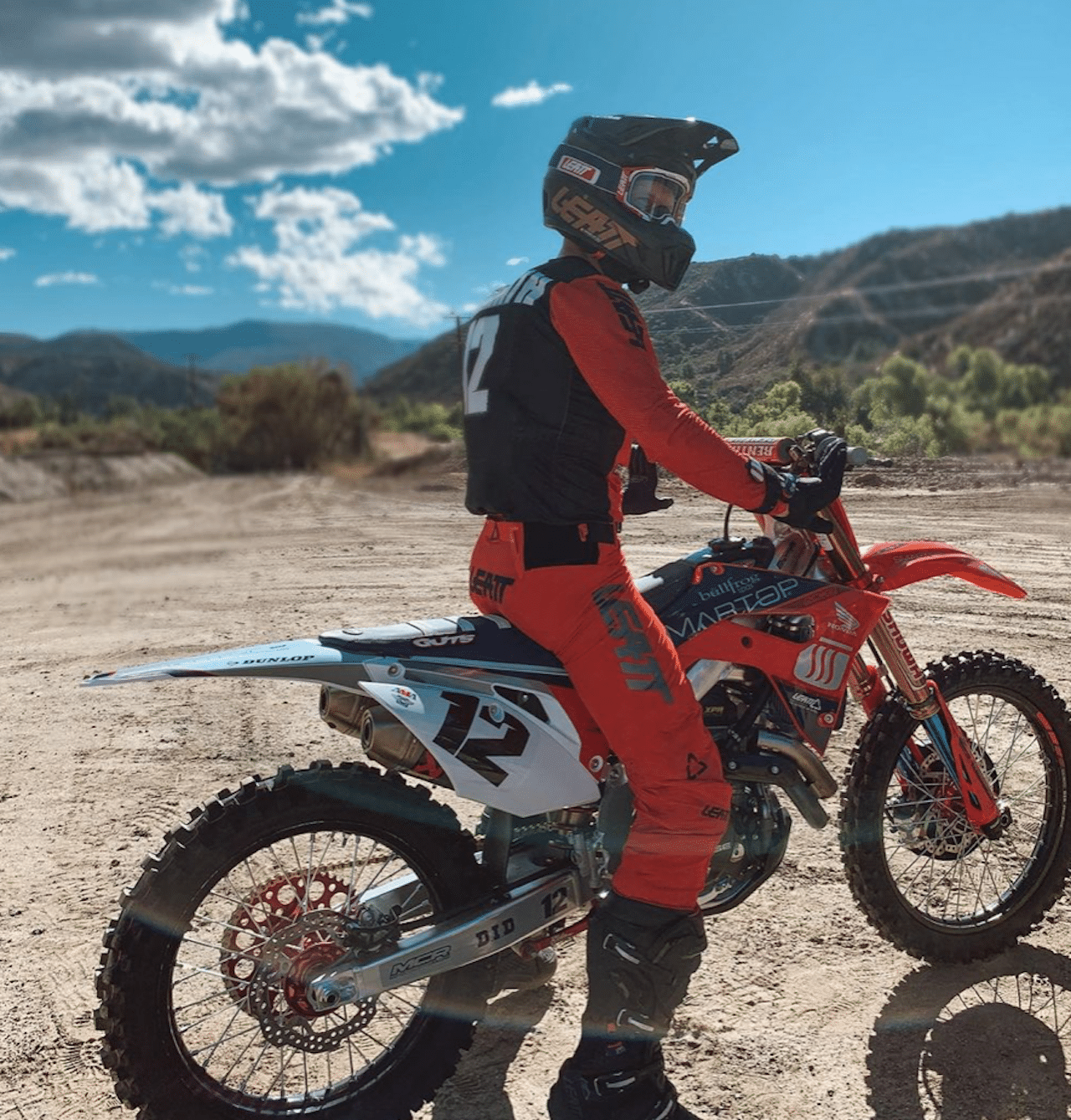 Shane McElrath onboard his all-new MotoConcepts Racing 450. He might miss a few rounds with a pre-season injury.


The 2021 MotoConcepts Honda team is emblazoned on their bike stands, but Justin Hill has been replaced by Broc Tickle

Malcolm Stewart has moved to the Star Yamaha team and Justin Hill could not come to terms on his 2021 MotoConcept contract. Broc Tickle was signed to replace Hill. The big surprise hiring is Shane McElrath, who is forced by the 250 rules to move to the 450 class for the 2012 season. He will be switching to the 2021 Honda CRF450 as the teammate of Malcolm Stewart, Benny Bloss ,Broc Tickle and long-time MotoConcept rider Vince Friese.
450 class:
Vince Friese: Confirmed
Shane McElrath: Confirmed, but injured
Benny Bloss: Confirmed
Broc Tickle: Confirmed
PRIVATEER SUPPORT TEAMS
PHOENIX RACING HONDA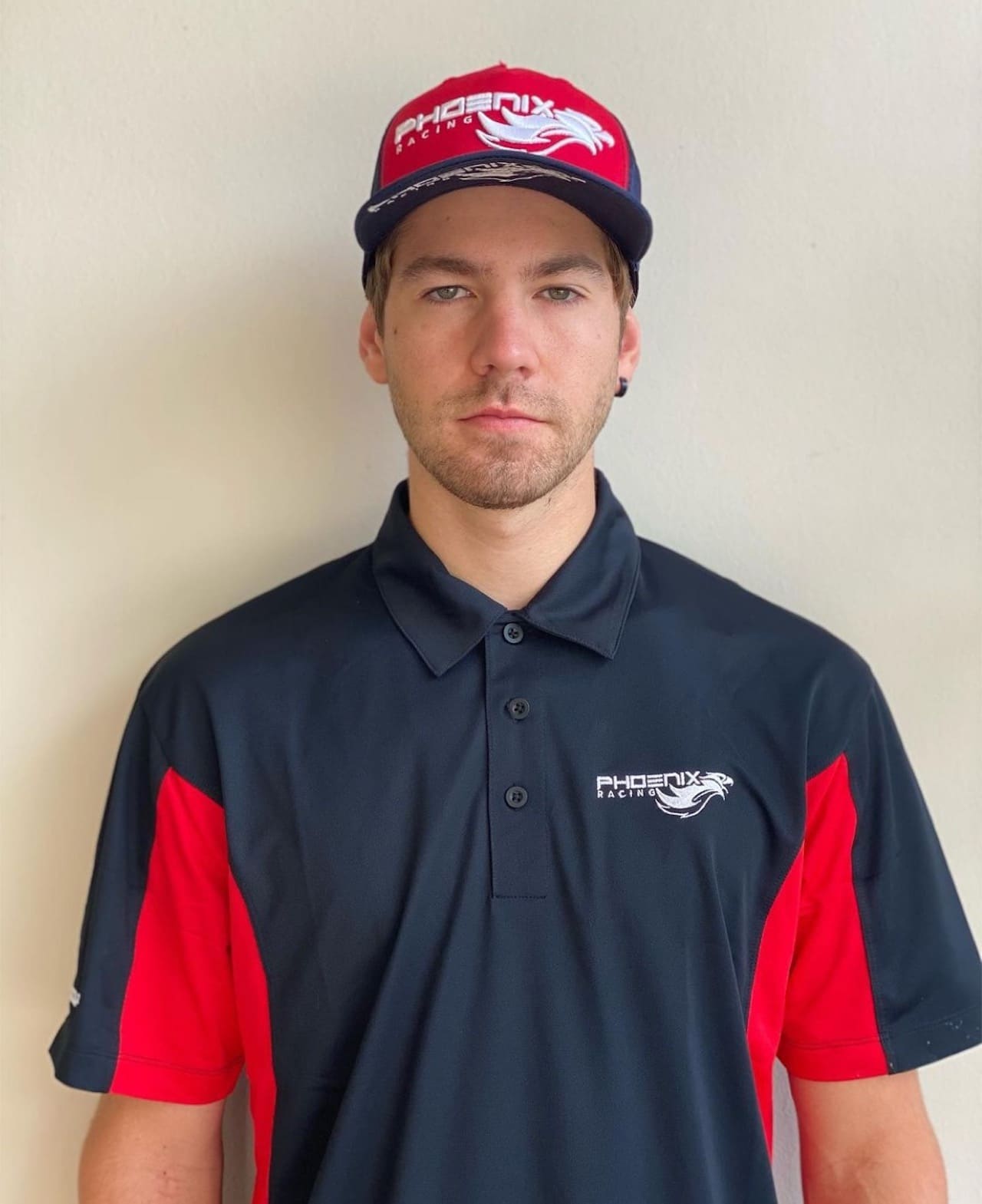 Enzo Lopes will be racing the 250 East for Phoenix Racing.

Phoenix Racing Honda squad, which this past weekend began a defense of its 2020 AMA Arenacross crown, will campaign the entire AMA Supercross series this year, with Josh Osby and Enzo Lopes racing in the 250SX East Region and reigning AMA Arenacross champ Kyle Peters in 250SX West.
Josh Osby: Confirmed
Enzo Lopes: Confirmed
Kyle Peters: Confirmed
CLUBMX YAMAHA TEAM
Garrett Marchbanks has switched from Pro Circuit Kawasaki to ClubMX Yamaha, click here to learn more. 
The ClubMx Yamaha team hosted Josh Hill, Enzo Lopes, Joey Crown and Josh Osby during the 2020 Supercross season. Now, for 2021, they picked up Garrett Marchbanks, they resigned Joey Crown and they also hired on Jace Owen.
Garrett Marchbanks: Confirmed
Joey Crown: Confirmed
Jace Owen: Confirmed
Read more about the Garrett Marchbanks and the ClubMX Yamaha team here.
TEDDER RACING KTM
Martin Davalos is already riding Supercross again on his Tedder Racing KTM. 
450 class:
Martin Davalos: Confirmed
Dakota Tedder: Confirmed to be on the team, unsure if he will be healthy enough to race
BWR ENGINES/SSI DECALS/FLY RACING TEAM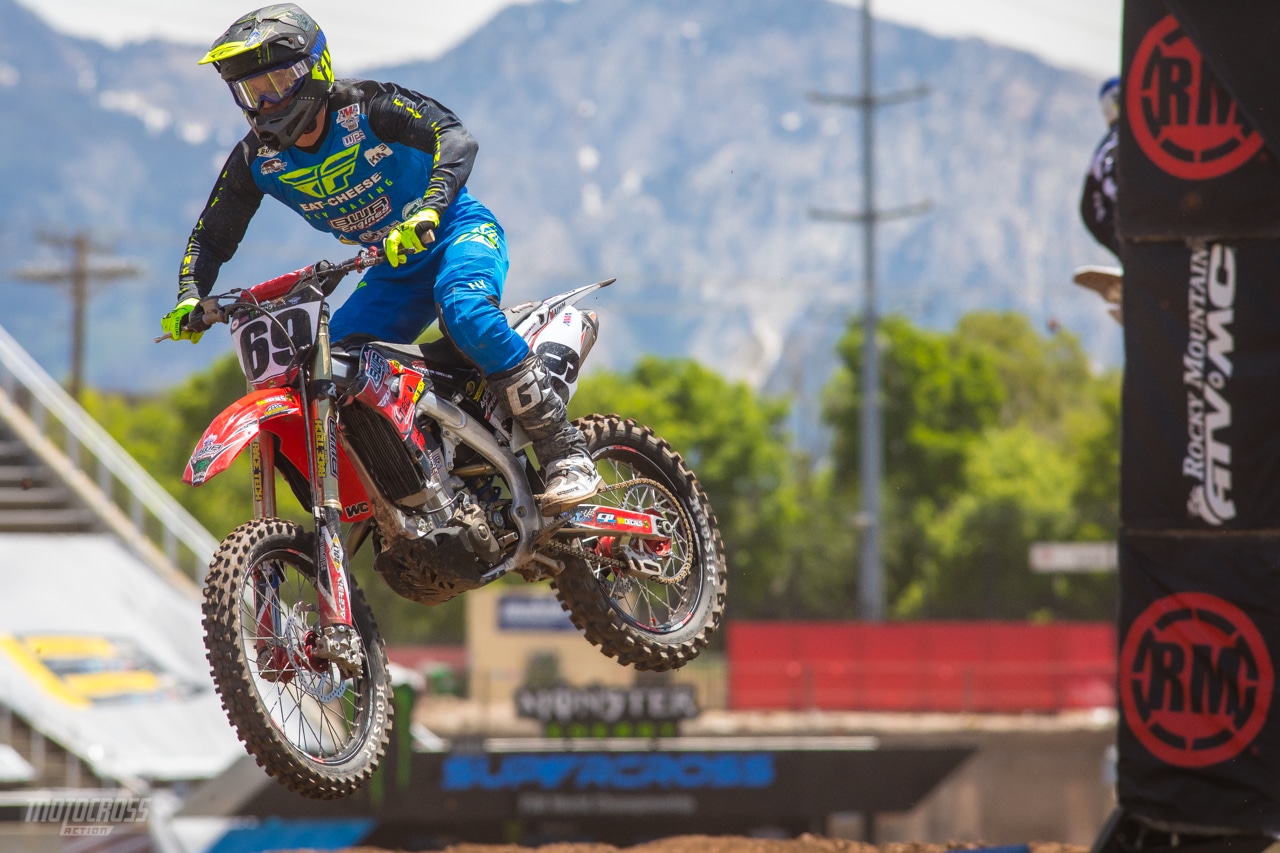 Carlen Gardner will be rider and Team Manager for the team again in 2021.
MXA's Josh Mosiman was able to test Mitchell Falk's BWR Engines Honda CRF250 race bike from the 2020 Supercross season earlier this year. You can learn more about the privateer BWR Honda team which was assembled by Carlen Gardner and Brian White by clicking here and reading the article. The following riders are confirmed for 2021 and the team has stated that they will possibly host one or two more riders.
450 class:
Carlen Gardner: Confirmed
250 class:
Bryson Gardner: Confirmed
McClellan Hile: Confirmed
Wilson Fleming: Confirmed
JMC HUSQVARNA

We expect to see Carson Brown back under the JMC Husqvarna tents in 2021.
The JMC Husqvarna team hasn't announced their line up for 2021 yet but we expect them to return with the same riders.
250 class:
Carson Brown: Unconfirmed, expected
Martin Castelo: Unconfirmed, expected
SGB/MAXXIS/BABBITT'S KAWASAKI

Alex Ray on his SGB Kawasaki.
The privateer Kawasaki team is expected to return with the same riders in 2021. However, their most recent instagram post stated that they will be announcing their 2021 line up soon.
450 Class:
Alex Ray: Confirmed
Justin Rodbell: Confirmed
Jeremy Smith: Confirmed
AJ Catanzaro: Confirmed
250 class:
Jordan Jarvis: Unconfirmed, expected
AJE MOTORSPORTS GASGAS 

The AJE Husqvarna team will switch to GasGas for 2021 and Chris Blose, who rode for the team in 2019, will rejoin the team in 2021. 
250 class:
Chris Blose: Confirmed
Mitchell Falk: Confirmed
Derek Kelley: Confirmed
PRMX/WOSSNER/KAWASAKI

Cade Clason and Josh Cartwright join the privateer team for the 2021 Supercross Season.

Both Cade Clason and Josh Cartwright will be returning to the PRMX race team to race on 450s for the upcoming Supercross Season.
450 class:
Cade Clason: Confirmed
Josh Cartwright: Confirmed
250 class:
Dakota Alix: Unconfirmed, but expected
FXR RACING CHAPARRAL HONDA

Coty Shock on his FXR Racing Chaparral Honda.
250 class:
Coty Schock: Confirmed
Carson Mumford: Confirmed
FREE AGENTS/UNSIGNED/UNANNOUNCED
TY MASTERPOOL
Ty Masterpool will not return to the Star Racing Yamaha team in 2021. 
It surprising to see that Ty Masterpool wasn't included in the 2021 Star Racing Yamaha roster. The team was already filled with talent, but Masterpool showed great speed by grabbing holeshots and leading many laps at the two RedBud Nationals this summer. Unfortunately, a pre-season injury kept him from competing at the opening rounds and an injury to his knee at the second RedBud kept him from finishing the series.
DARIAN SANAYEI
Darian Sanayei had a successful career going while racing the MX2 class in Europe, but decided to forgo his final year of age eligibility in the MX2 250 class and he came home to America to pursue his dream of racing AMA Supercross and motocross. The Monster Energy Pro Circuit Kawasaki team picked him up to fill-in for the entire outdoor series, but unfortunately, a dislocated shoulder at the season opener ruined his season. He came back to race at RedBud and he was successful in grabbing two great starts, (one holeshot and one second place start) and he finished 10th in the first moto, but his shoulder wasn't strong enough to continue on and he underwent surgery to get it fixed properly. Darian has yet to confirm a ride for 2021.
JOSH HILL
Josh Hill was scheduled to ide for the MotoConcept team in 2021, but when it came time to sign the contract, there was a hitch and Josh didn't sign. We expect Josh to announce something before Saturday's opener.
RYAN DUNGEY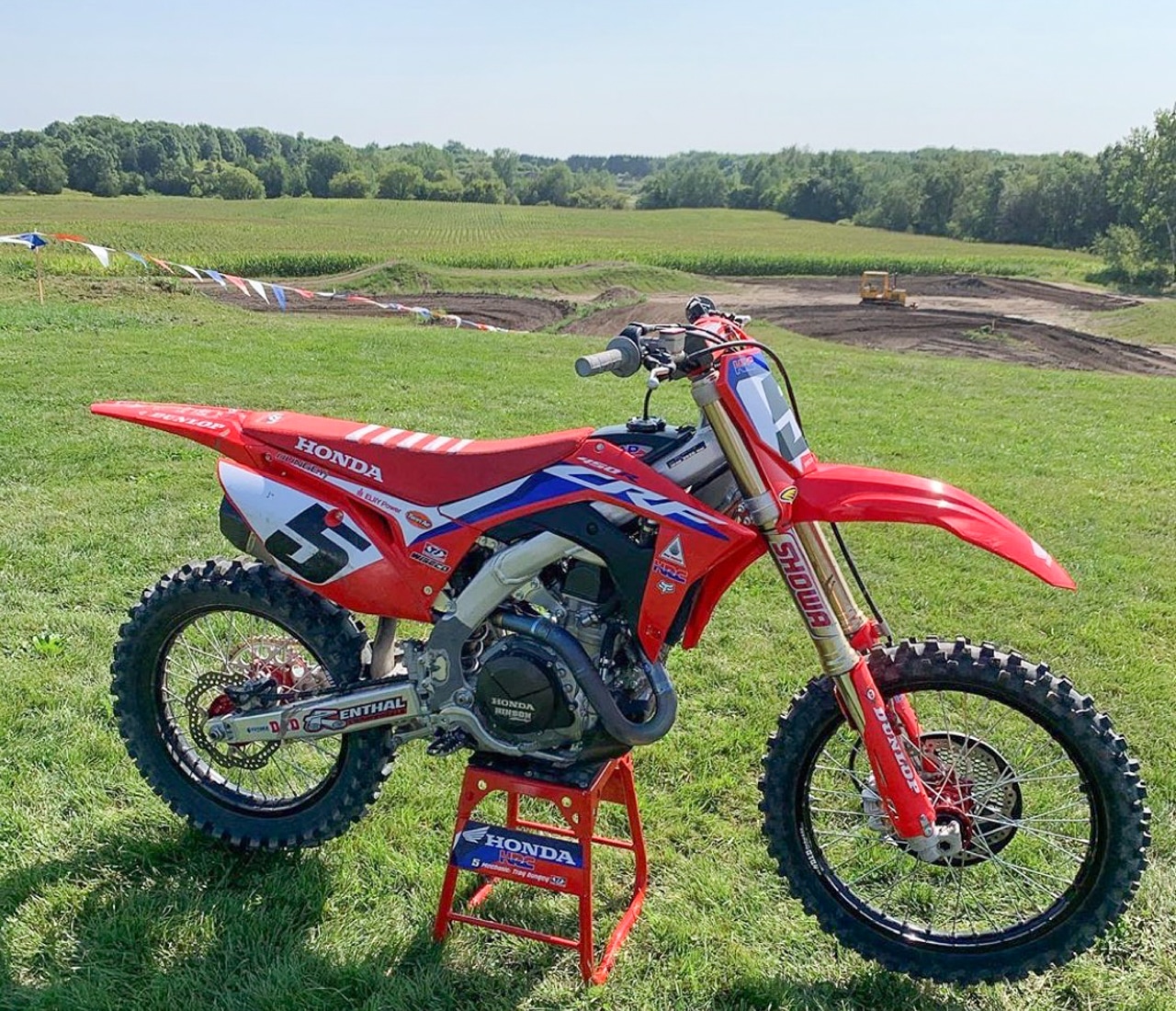 Ryan Dungey talked about racing next year, but it doesn't look like it will happen now. 
Ryan Dungey stated publicly multiple times that he wanted to go racing in 2021 if he were to find the right equipment and support. Unfortunately, it seems like he will not return now because he wasn't able to garner the support with the difficult circumstances the world is in right now.