2021 ARLINGTON SUPERCROSS | BEST IN THE PITS & PRESS DAY RIDING
2021 ARLINGTON SUPERCROSS | BEST IN THE PITS & PRESS DAY RIDING
Supercross is back in Arlington, Texas for the tenth round of Monster Energy Supercross and with it, the teams have set up shop to put their bikes on display for a quick maintenance check. Heading into the tenth round, the championship is insanely close in the 450 class with Ken Roczen just two points ahead of his biggest rival, Cooper Webb. Eli Tomac showed up to Daytona and showed to be extremely strong on the motocross/ Supercross hybrid track, well it was his fifth time winning it after all. In the 250 class, Cameron McAdoo stole the lead from Justin Cooper. So who do you think will take the points lead as the riders take up residency for three races in Arlington? Find out tomorrow as we report live from Arlington, Texas but for now, enjoy some sweet pics of bikes, people, the stadium and whatever else caught the interest of Brian Converse.
Photos by Brian Converse
---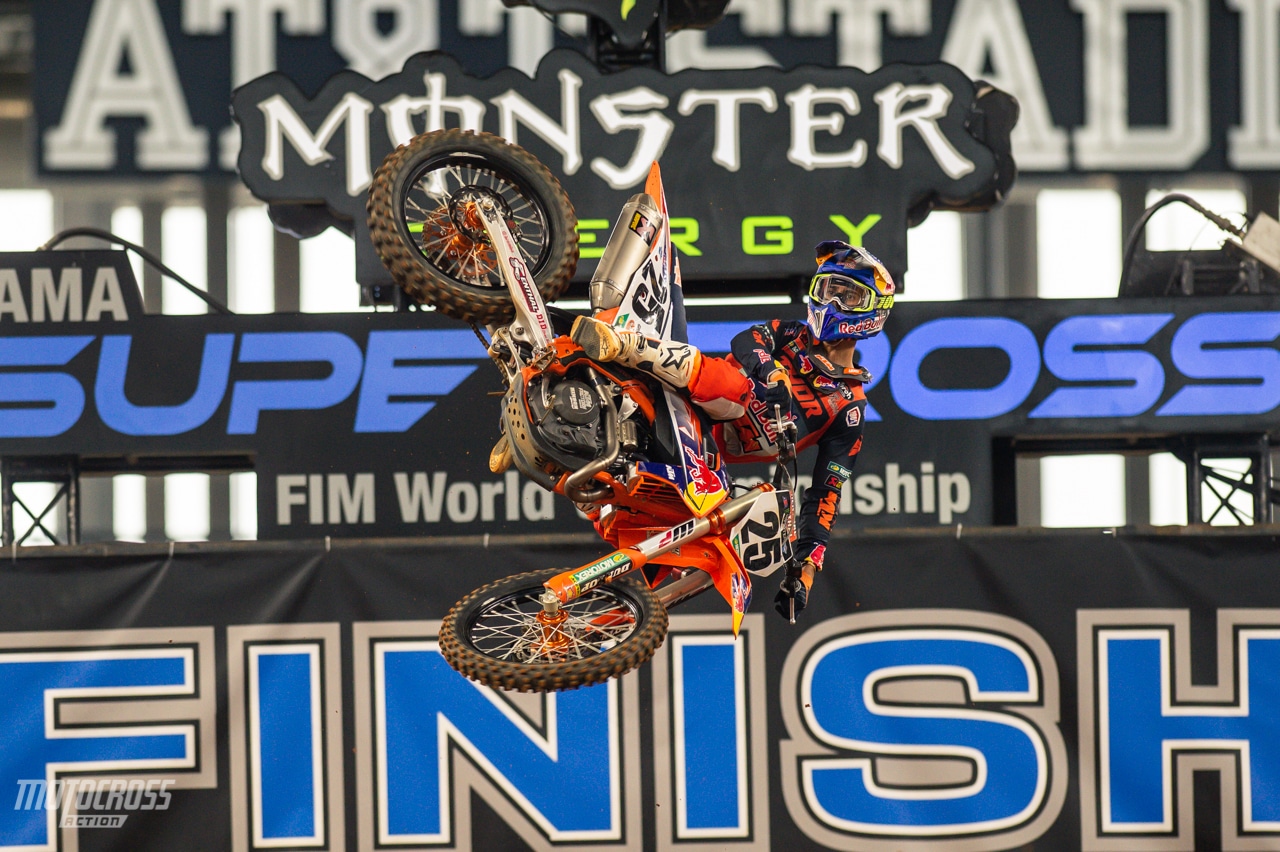 Marvin throwing down in AT&T Stadium.
Boot technology has come a far way ever since they were just flexible pieces of leather molded into what appeared to be a boot. 
Whether you're a fan of ClubMX or not, you can't deny that their bikes look pretty sweet.
Ken Roczen tearing up the Arlington dirt.
Eli Tomac's steed getting a new set of wheels.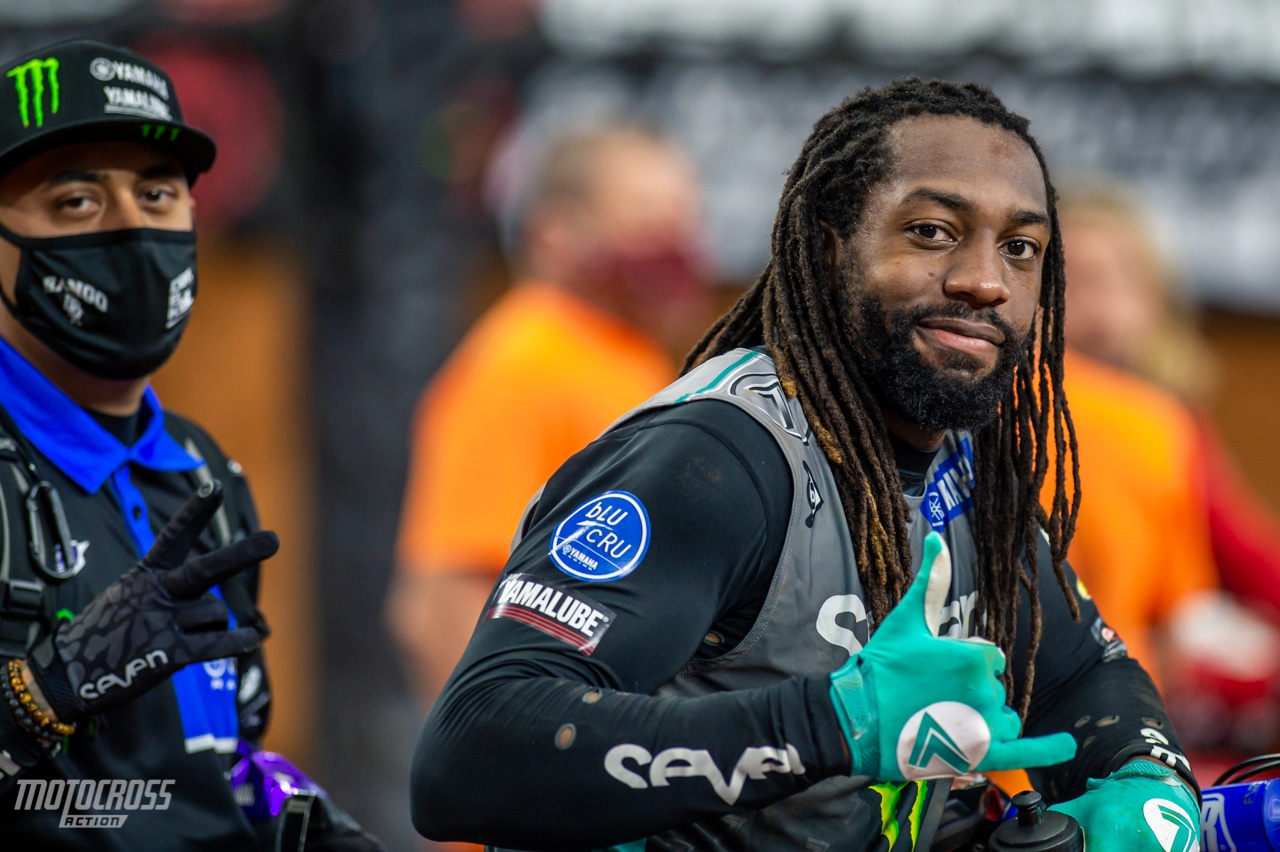 Good vibes only with Mookie and Jason Montoya.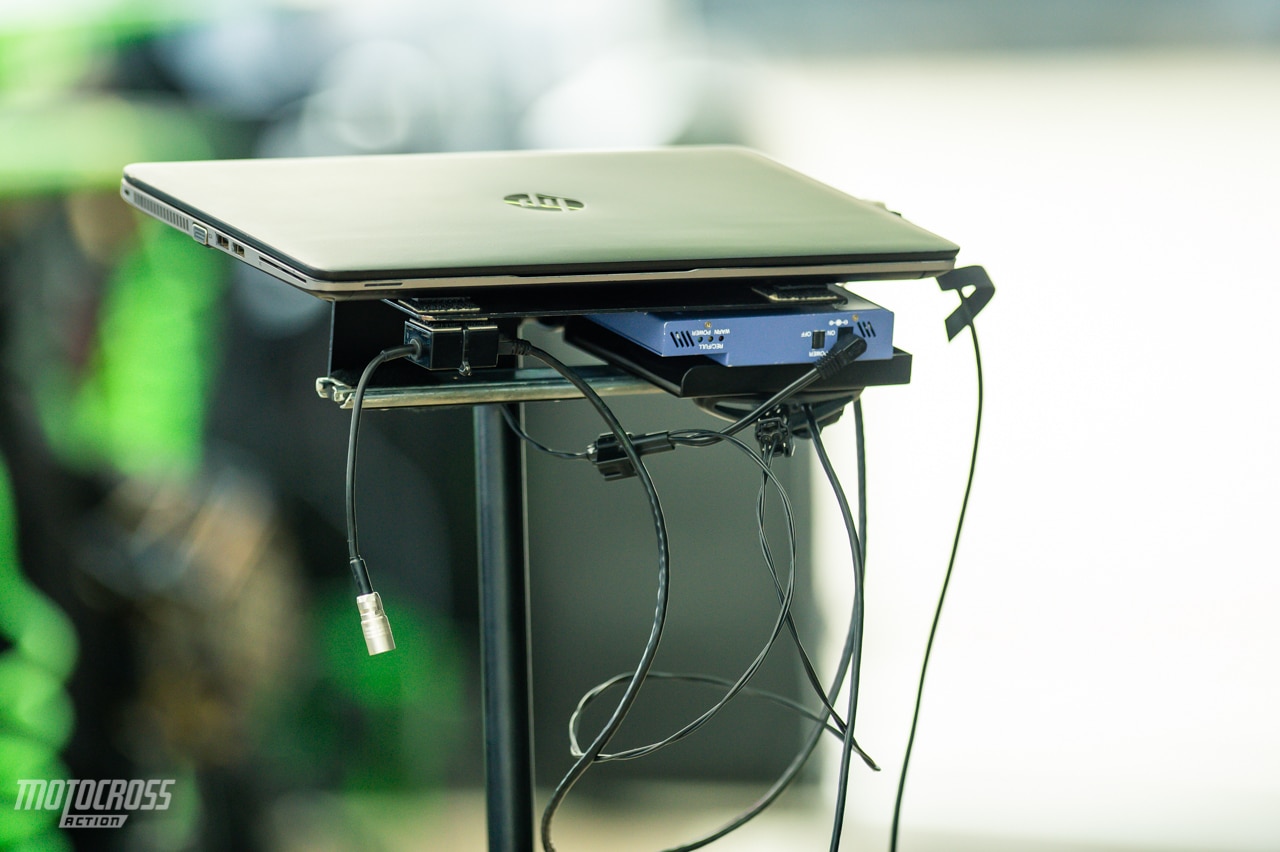 The mapping wizards can tune the bikes to exactly how the rider wants them to run. 
When there's fine print on your front fender.
What do you guys prefer? The orange frame or black frame on the RedBull KTM Factory Bikes?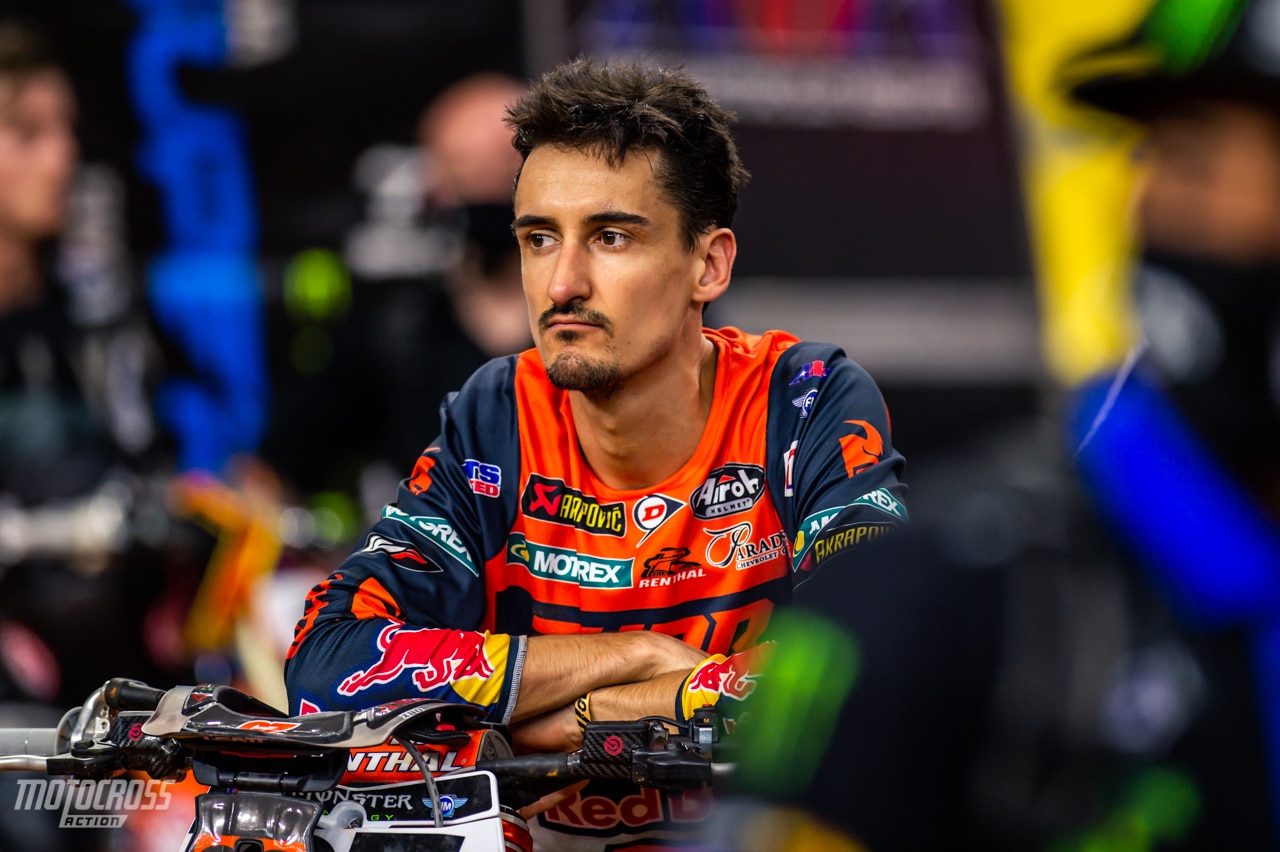 Marvin probably thinking about that question as well.
Jordan Troxell putting some fresh plastic on Kenny's red bike.
Justin Brayton's bike with no Justin Brayton.
Justin Brayton with no bike.
There are two massive walls that are split laned. Do you know what might be cool? If someone jumped in between them for the fast line.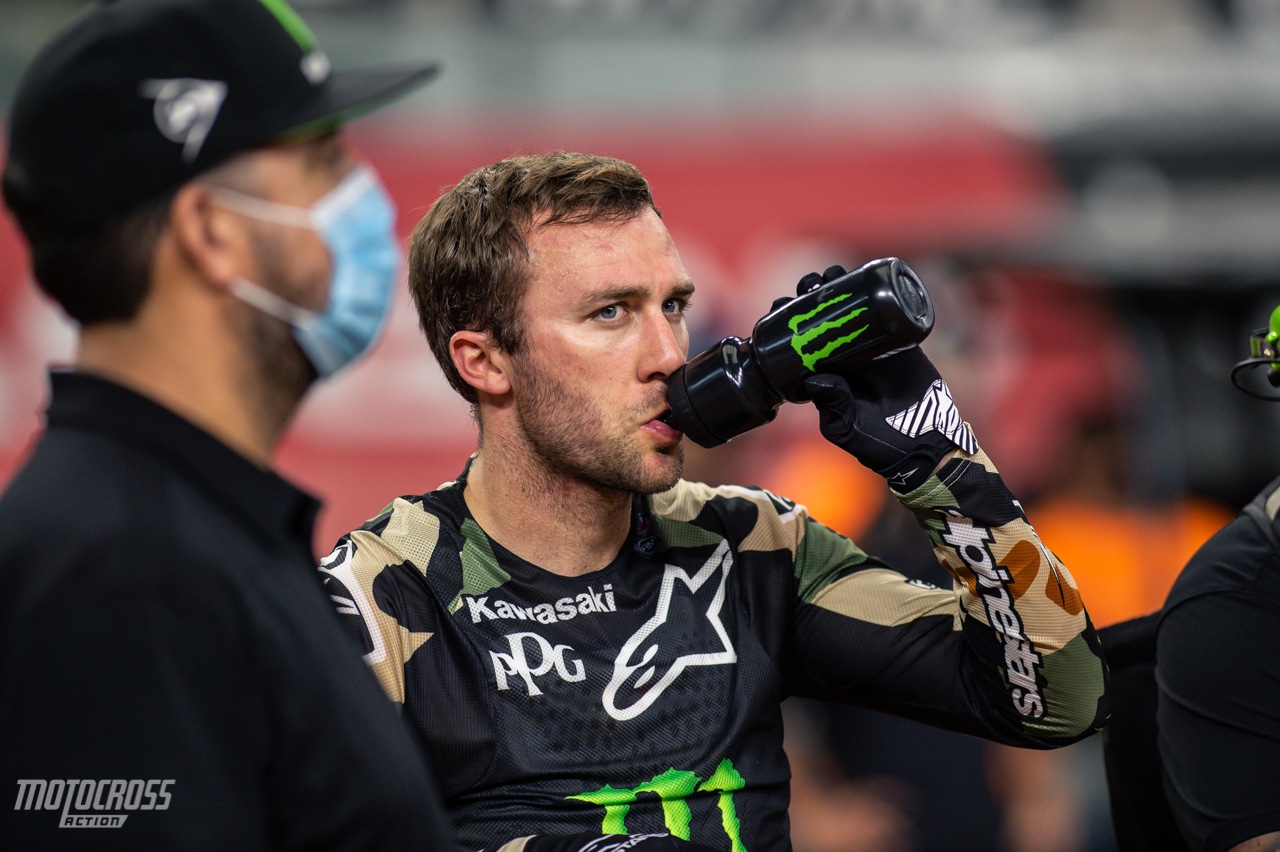 Eli Tomac was clean-shaven for Daytona and it looks like the beard has already made a comeback.

Gone are the 2-smokers during the KTM juniors race. Now, the little ones race all electric bikes. We've seen some of the closest battles this season between 8-year-olds. 
Brian Converse had to jump really high to take this photo. Or maybe he is just that tall?
Tony Archer is quite possibly the fastest mechanic in the pits. We honestly wouldn't be surprised if he put a helmet back on and started smoking people. But for now, he wrenches for Coty Schock on the FXR/Chaparral team.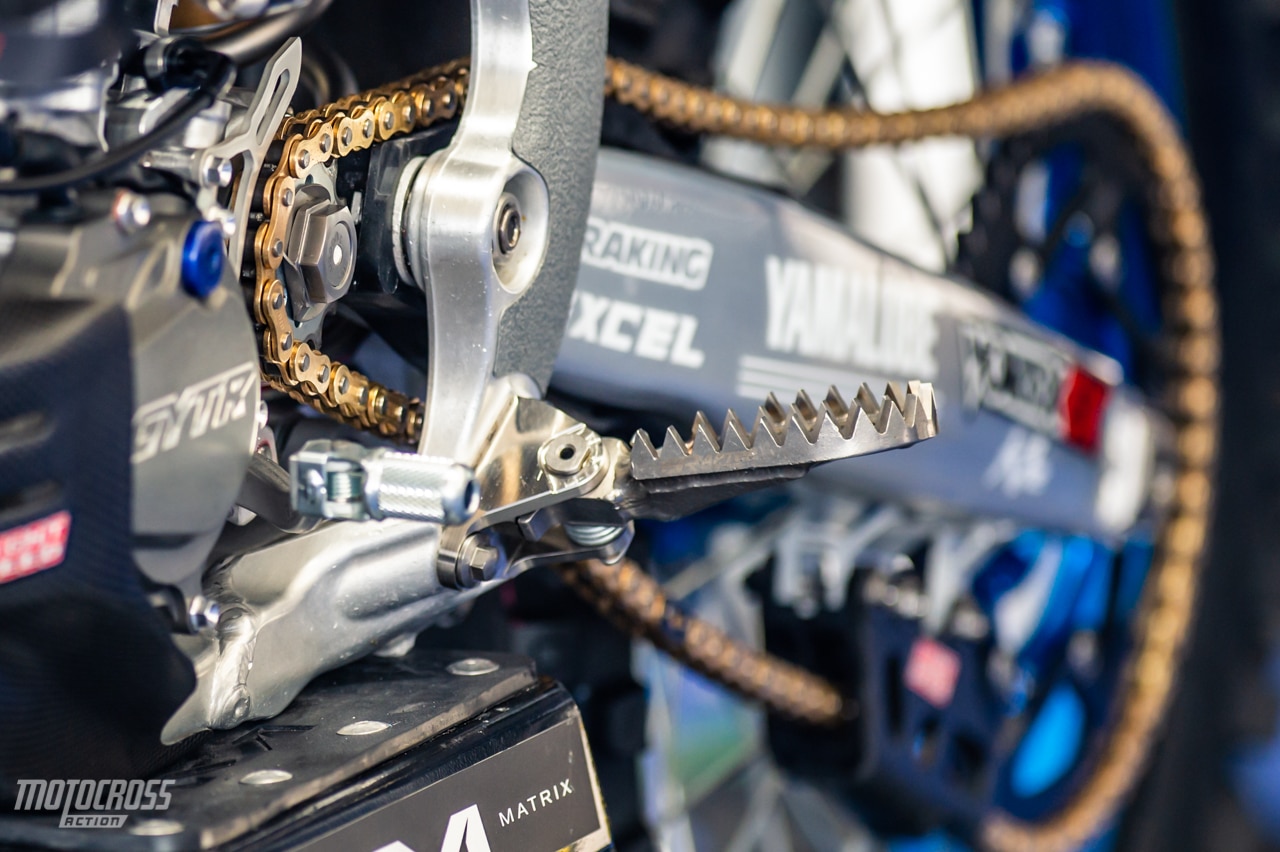 Every nook and cranny is cleaned for the fastest riders in the world.
Flagger watching Justin Cooper.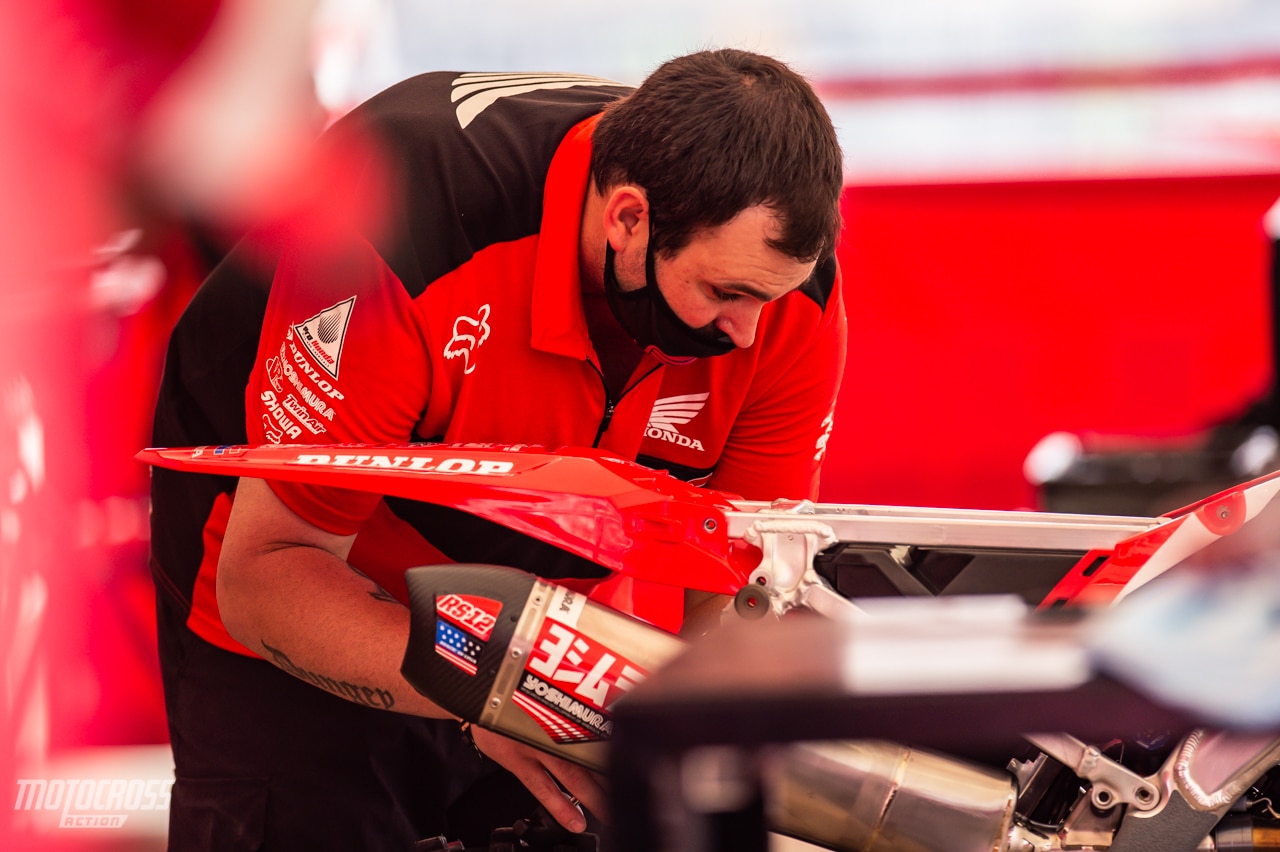 Jade Dungey working, from the looks of it, he's putting the rear fender on without looking.
Seeing Aaron Plessinger do remarkably well at Daytona was some of the most fun we've had in a while. We were all screaming for Aaron to hold his position in the race and we hope we get to see the former offroad racer grab another podium position in the nearby future.
The same flagger watching Seth Hammaker.
Looks like Daytona bike week has made its way to Texas.
Brandon Hartranft's Twisted Tea steed. Hopefully, no one snags themselves on the kickstart that is sticking out.
Coty Schock reminiscing on that sick wheelie through the whoops at Daytona.
Plug check?
T-Handle heaven.
The red trim around Chase Sexton's helmet is pretty cool.
Jason Anderson's bike being worked on.
Benny Bloss's extremely tall seat and Chick Fil A.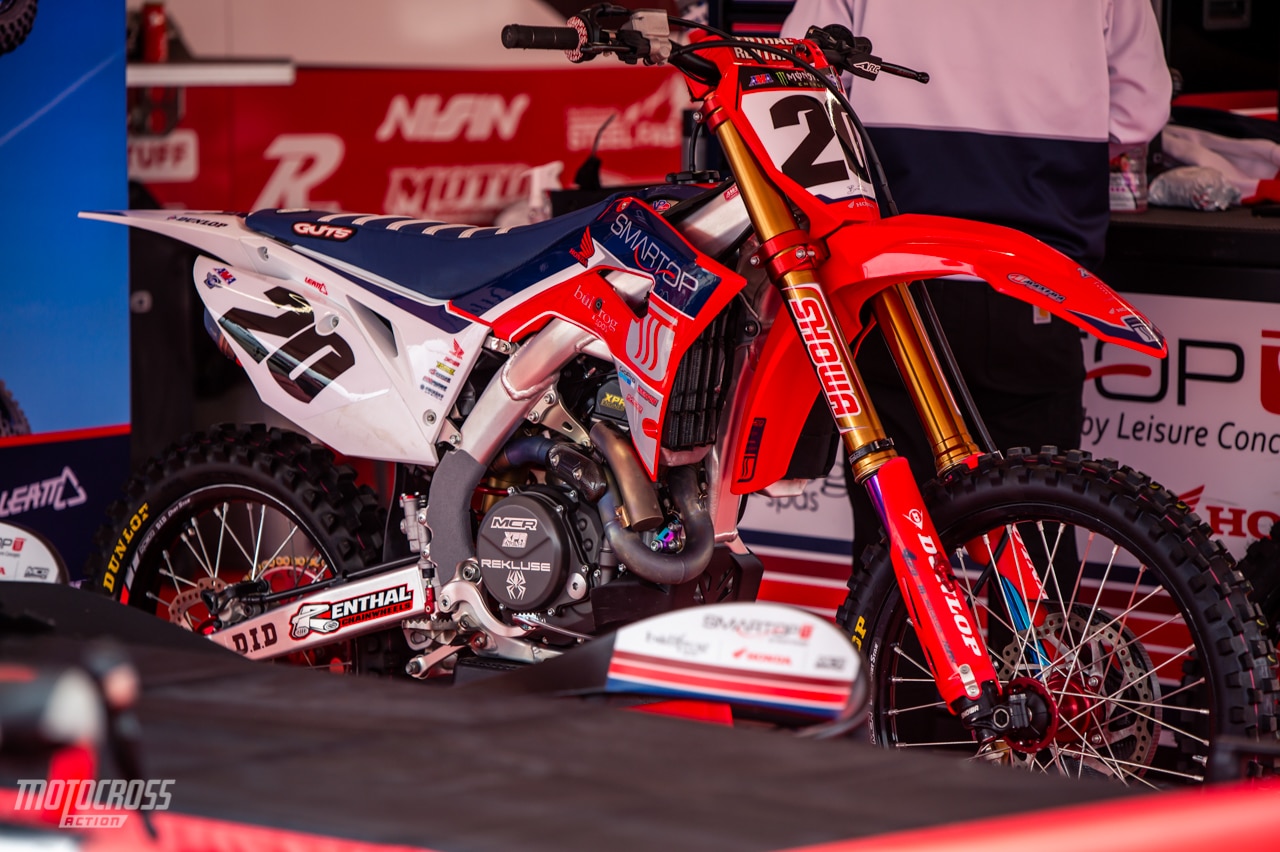 Here's Broc Tickle's bike for comparison.
Martin Davalos may be 34 years of age, but still throws some pretty fat whips.
Drew Hopkins with the blue watch to match.
Justin Bogle with a pretty wicked NacNac.
The SmartTop Bullfrog Spas Honda team in full force for Arlington 1.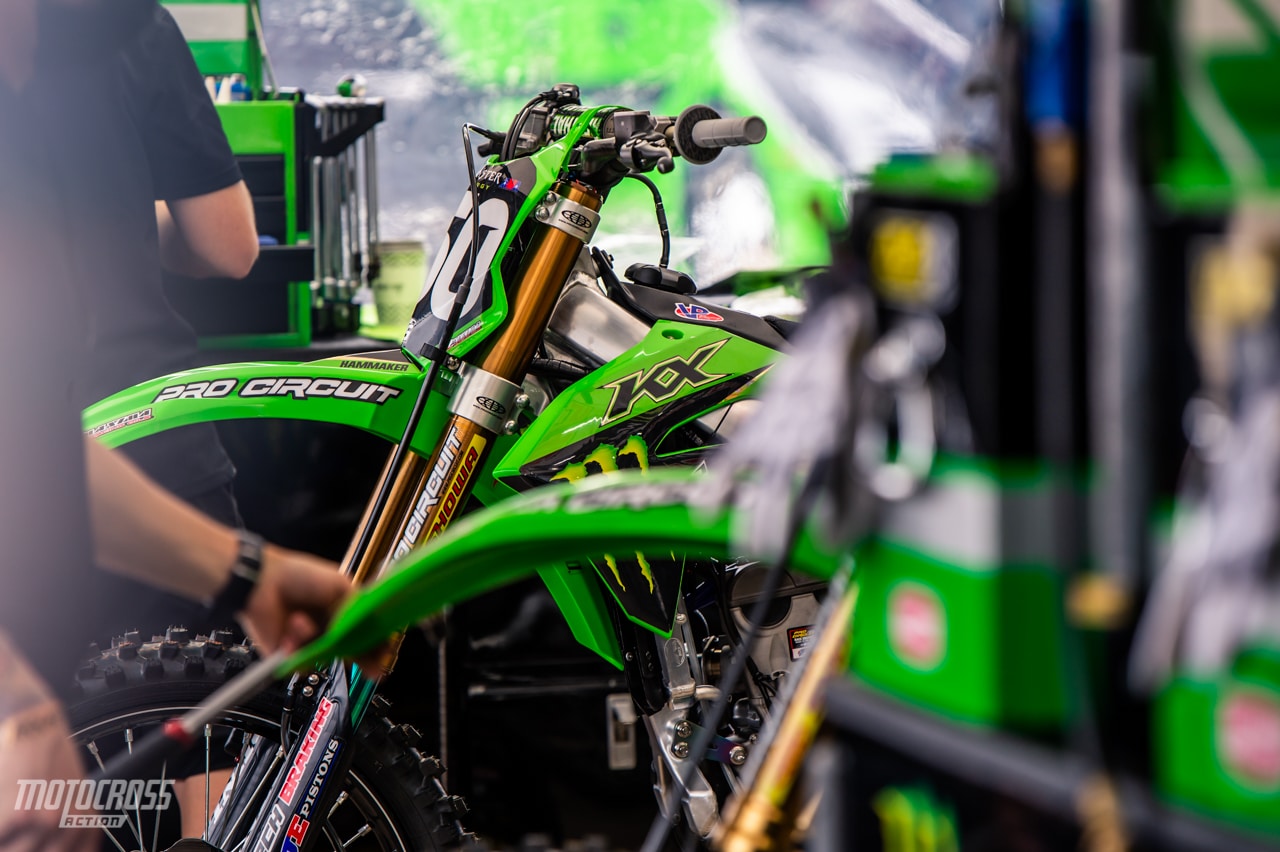 Will we see Seth Hammaker have another breakout performance?
Justin Barcia shooting dirt into space.
A place for everything, even a specially made pipe holder.
Cameron McAdoo's bike hiding behind a bicycle.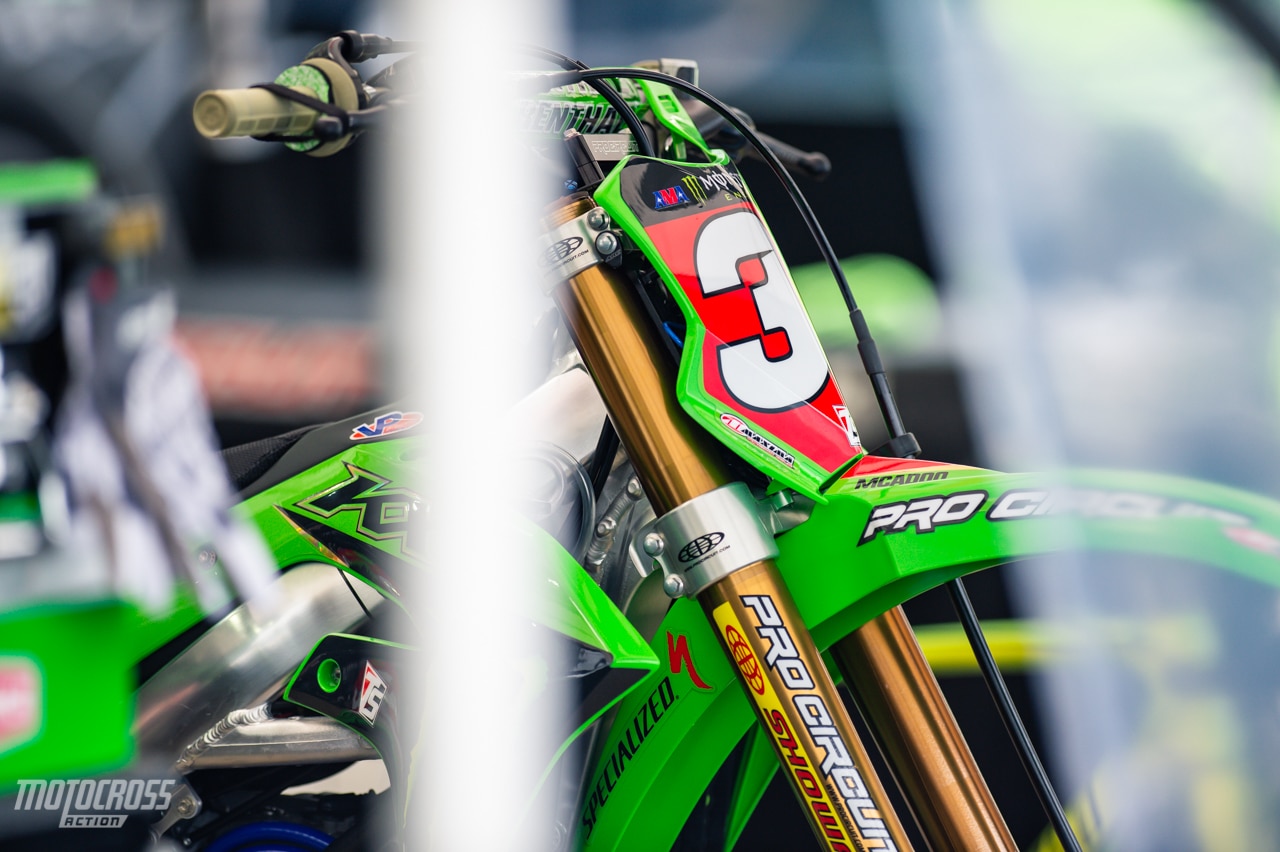 Cameron McAdoo's bike hiding behind a pole.
Strategically placed holes on the back engine mount.
Phew! It looks like Brian Converse has shrunk down to normal size or has stopped jumping extremely high. So stay tuned as we get to take a closer look at the riders practicing during media day and thanks for scrolling! Tomorrow we will bring you all the action as the races take off in AT&T Stadium.