2021 FOX RACEWAY NATIONAL #2 PRE-RACE REPORT: BROADCAST SCHEDULE, POINTS & RIDER STATUS
2021 FOX RACEWAY NATIONAL #2 PRE-RACE REPORT: BROADCAST DELAYED ON NBC SPORTS
With only two rounds left in the 2021 Pro Motocross season, we head back to Pala, California for the second Fox Raceway National of the season. The first national of the season provided some insanely close racing and now we're itching for more battles in the 450 and 250 class as the series comes back West. In the 450 class, Dylan Ferrandis still has a remarkable lead on Ken Roczen in the points after finishing second overall the weekend behind Eli Tomac. In the 250 class, the points chase is incredibly close as Jett Lawrence now sits in the points lead. However, Jeremy Martin is no longer in the picture, making it a 1v1 in the points between Justin Cooper and Jett Lawrence. If you haven't been to a National yet, now is the time as we recommend our Southern California friends to take a trip to Fox Raceway. Or tune in to the broadcasts on Saturday as we expect the racing may be at an all time high this season. Scroll down below to find out more about the upcoming National.
DYLAN FERRANDIS LEADS THE 450S
You can say Dylan Ferrandis has had a dominant season so far, and you'd be right for the most part. There is no doubt that Dylan has ruled the 450 class while Ken Roczen has had a very impressive ride so far sitting second in the points. One rider that is slowly creeping up is Eli Tomac who now sits just 21 points behind Kenny.
---
JETT LAWRENCE NOW IN THE LEAD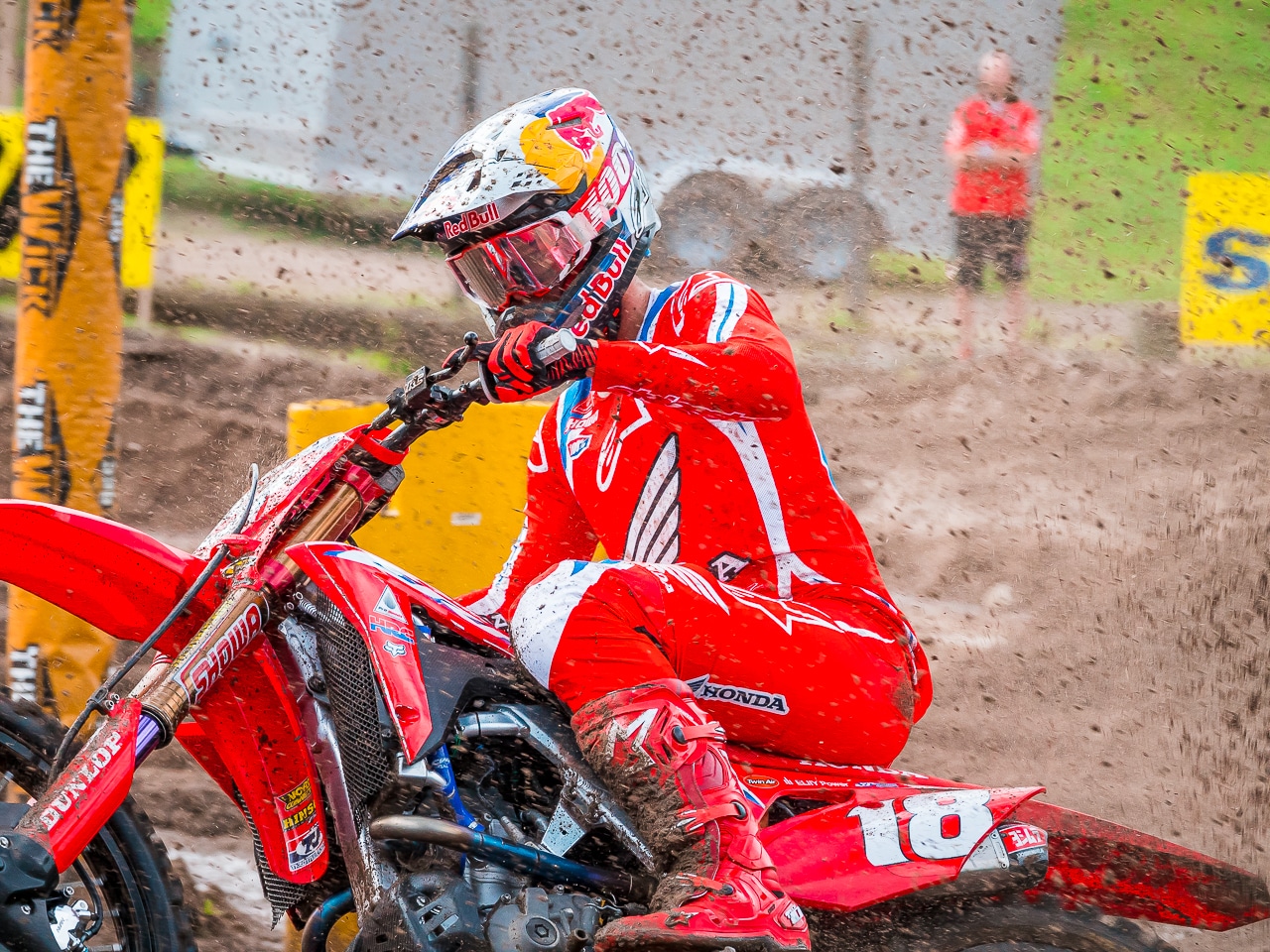 Justin Cooper would have an off weekend at Ironman, allowing Jett Lawrence to 1-1 for Honda, and also grab the red plate. We wish the 450 class was as close as it is in the lites, as the 250 class has us sitting at the edge of our seats as the final rounds of the season arrive. 
---
INJURED OR OUT LIST:
CHASE SEXTON | ENLARGED SPLEEN
Chase Sexton: "Unfortunately I will not be lining up tomorrow for round 11 of @promotocross .
After tests and an ultrasound this week I have found that I have an enlarged spleen and that it wouldn't be safe to race with it. I'm gutted not to be able to race and see all you California fans. Further updates will be coming soon thank you for the support."
MARVIN MUSQUIN | COVID-19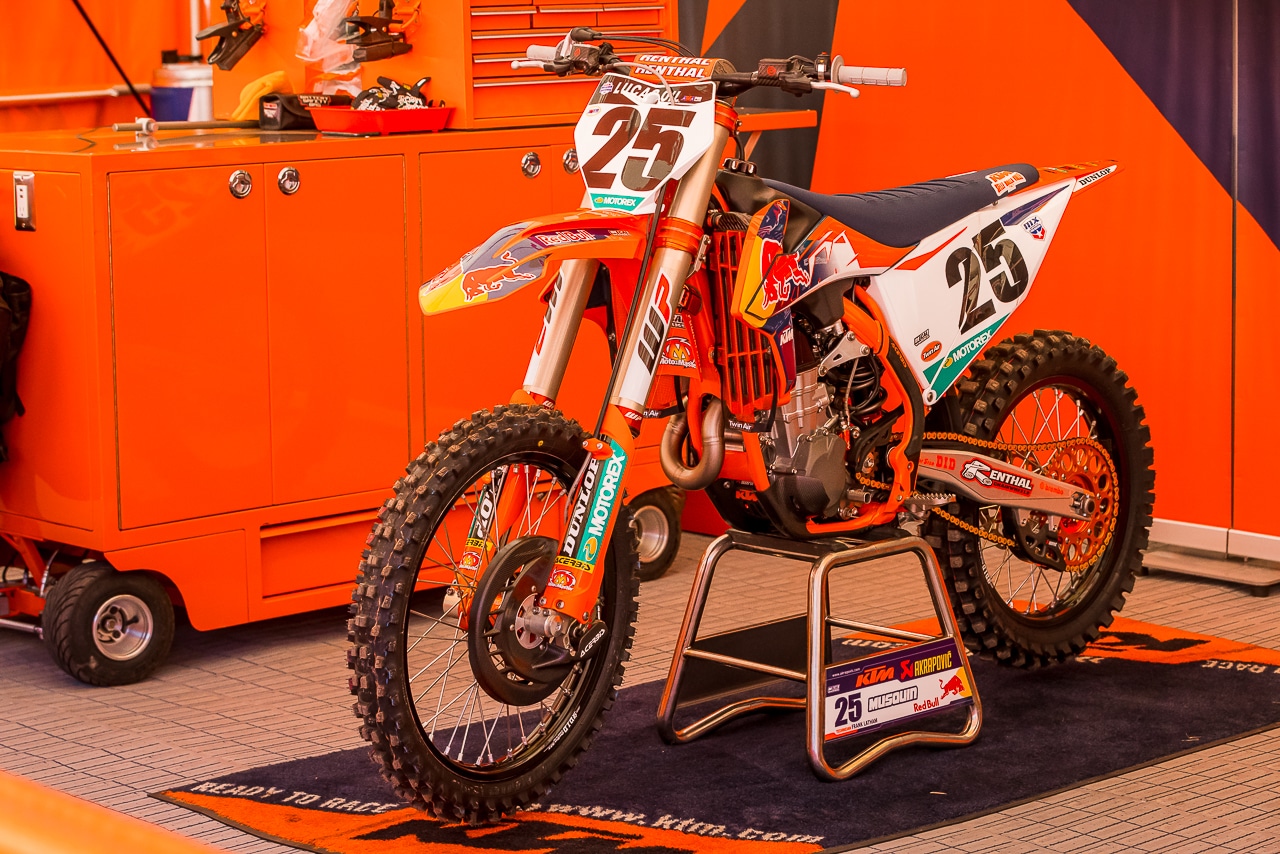 Marvin Musquin sat out the Ironman National because he was sick with Covid-19 and he will also miss Fox Raceway #2. 
MAX ANSTIE | COVID-19 (BACK IN)

Max Anstie also came down with Covid-19 and he missed the Ironman National because of it. However, he is back for this weekend. 
DEAN WILSON | EPSTEIN-BARR VIRUS
Dean Wilson has been racing through the Epstein-Barr Virus, which exhibits itself as extreme fatigue, he will not be at Pala because the virus has won the battle over Dean's effort to help the short-handed Husqvarna team that lost both Jason Anderson and Zach Osborne to injuries. Dean says that he isn't getting better and needs to take time off to rest.
JUSTIN BARCIA | CONCUSSION


Justin Barcia, Round 6 winner, crashed leading up to the Unadilla National during practice session, causing him to miss Rounds 9 & 10. We know he has been riding again, but we haven't heard whether he'll be racing at Fox Raceway yet or not. 
JEREMY MARTIN | BROKEN WRIST
Unfortunately, Jeremy Martin's already tough season came to an end when he broke his wrist in 250 moto 1 at Ironman. 
GARRETT MARCHBANKS | ADDISON'S DISEASE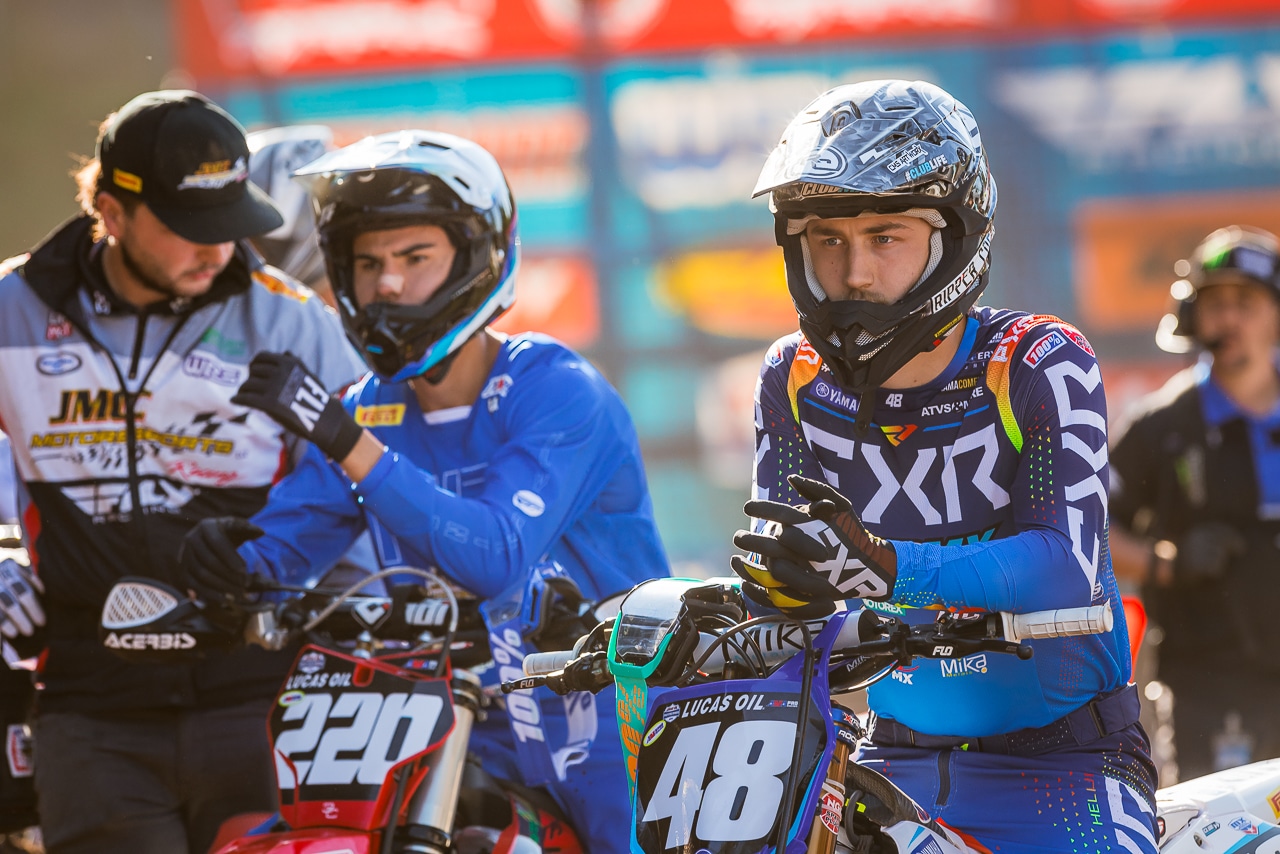 Garrett Marchbanks missed the Ironman National and we haven't gotten confirmation on if he will race at Fox Raceway. He posted: "Not exactly the post I want to make right now but I've been having some struggles on the bike and finishing races. Like any top athlete, you know when something's not right with your body but you keep fighting through it hoping it will go away. With the support of my team and a group of doctors, it turns out I have Addison's Disease. I won't be at Ironman this weekend but we have a recovery plan for the short and long term to get me back to 100%. I'll do some testing soon and know if I'm ready for the final two rounds in Cali to end the season on a high note. Thanks for your understanding as I work through this issue."
ALEX MARTIN | WRIST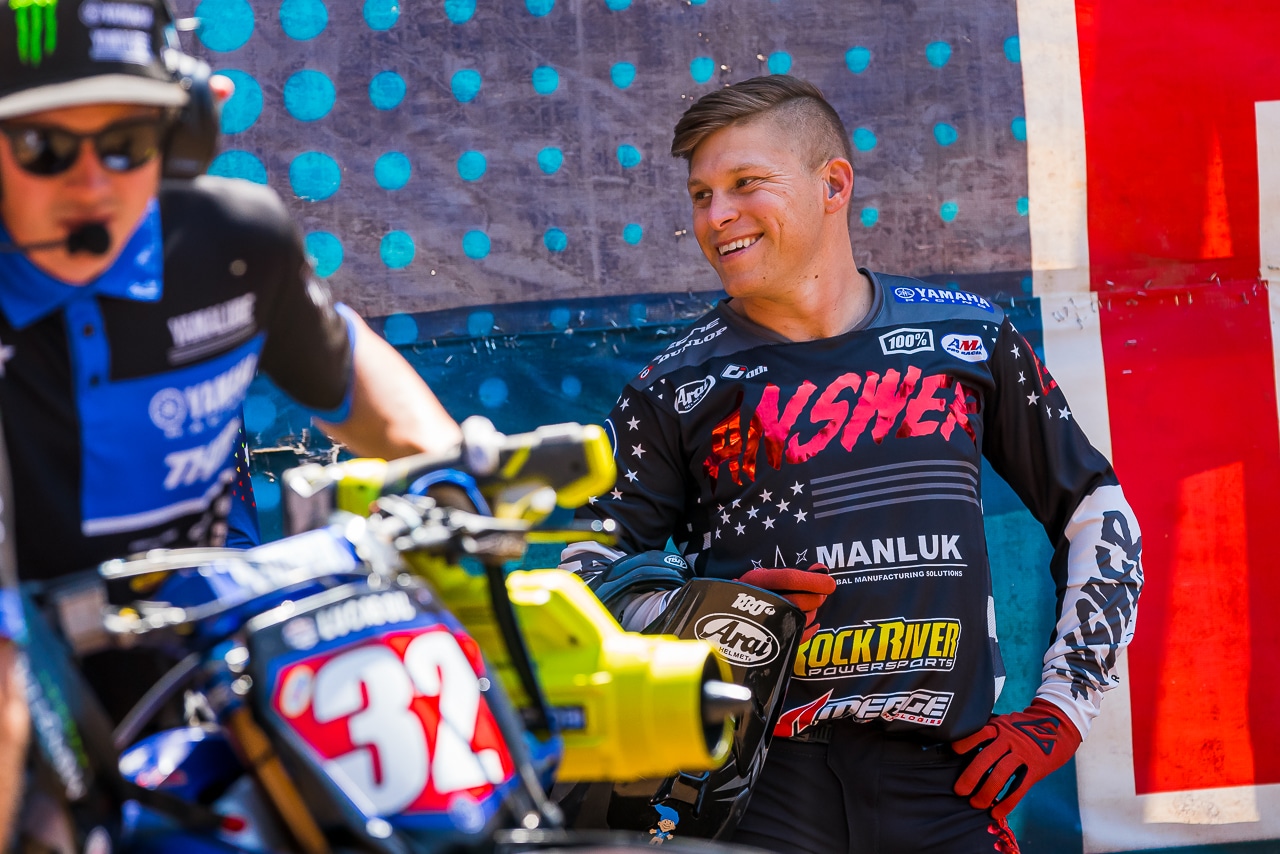 Alex Martin is out for the season, he posted via instagram: "Whelp, it's been that kind of year. Had a small crash at Unadilla in the 2nd moto last weekend and reinjured the wrist I hurt in Supercross. I've been working very hard to come back from numerous injury's this year, but the reality is I've missed a lot of seat time and have been more focused on rehab and physical therapy this summer than actual training and riding. It's a tough decision as I want to be at the races doing what I love and representing my sponsors, but at this point I've decided to be done racing for the summer and let all of my injuries heal properly. Thanks to everyone that supported us this year!"
COLT NICHOLS | INJURED SHOULDER
Colt Nichols missed Unadilla, Budds Creek and Ironman and will miss the rest of the season. 
ADAM CIANCIARULO | INJURED ARM
Adam Cianciarulo has struggled with a nerve issue in his arm. Originally he planned to get it fixed when the 2021 Pro Motocross season was over, but after Spring Creek, he decided to go under the knife to get it fixed and he will miss the remainder of the season. 
ZACH OSBORNE | INJURED BACK
Zach Osborne re-aggravated the back injury he sustained while training during the Supercross season at the Thunder Valley National and he is out for the summer. 
JASON ANDERSON | BROKEN HAND
A bad get-off in practice resulted in a broken hand for Anderson, he is out for the season. 
PHIL NICOLETTI | KNEE SURGERY
Phil Nicoletti recently had a full ACL reconstruction in his knee. He is out for the season. 
CAMERON MCADOO | FRACTURED TIBIA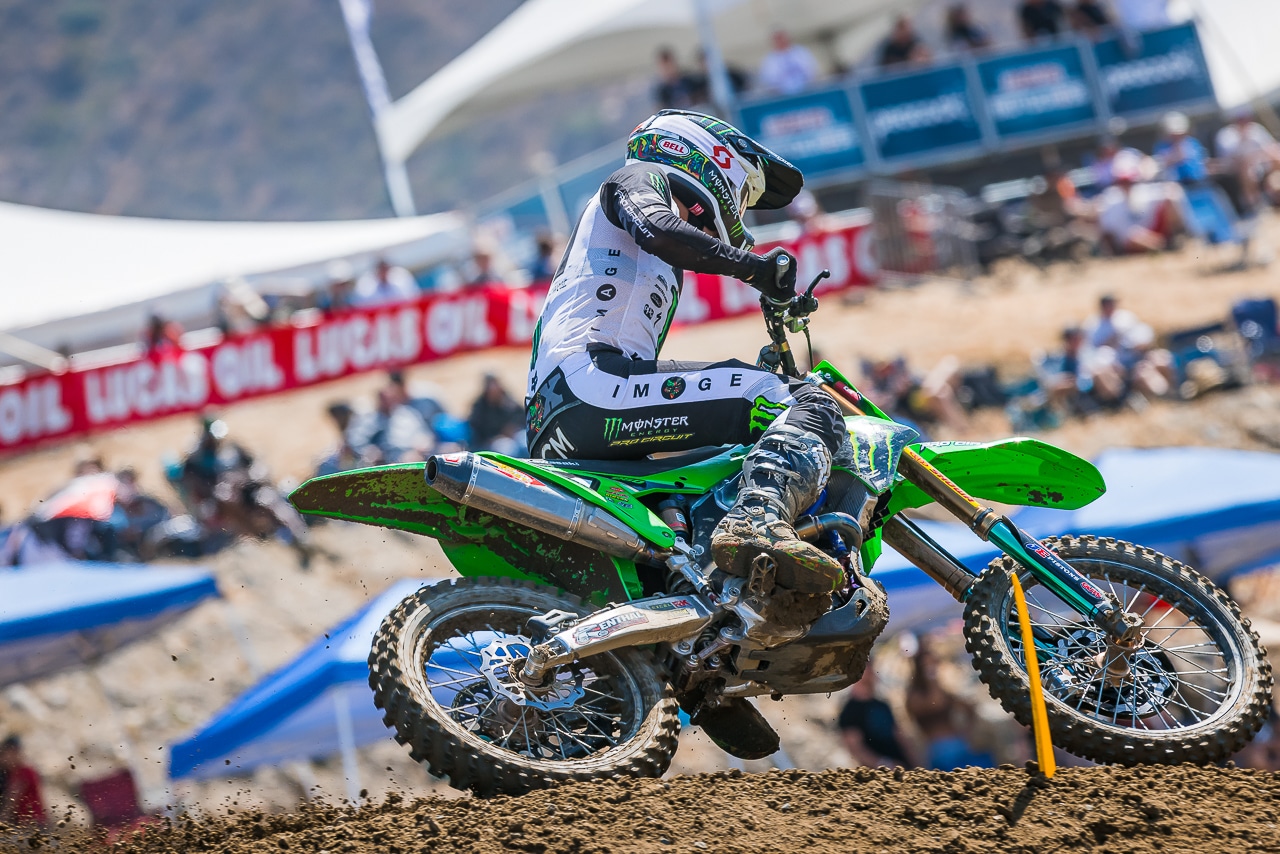 Cameron McAdoo was decommissioned after a very unfortunate crash during the second moto at Fox Raceway, fracturing the top of his tibia and pulling his ACL. Cameron has already had surgery and begun the healing and therapy process. He's out for the season. 
SETH HAMMAKER | CONCUSSION
Seth Hammaker missed the Ironman National when he suffered a concussion at Budds Creek. We are unsure if he'll be racing this weekend. 
---
2021 FOX RACEWAY NATIONAL 2 TV SCHEDULE
The first motos will be shown LIVE on MavTV and Peacock but the second motos will be delayed on NBC Sports.
QUALIFYING SHOW – 12:00 AM Pacific, 3:00 PM Eastern – Peacock Premium

250 MOTO 1 – 1:00 PM Pacific, 4:00 PM Eastern – MAVTV & Peacock

450 MOTO 1 – 2:00 AM Pacific, 5:00 PM Eastern – MAVTV & Peacock

250 MOTO 2 – 3:00 PM Pacific, 6:00 PM Eastern – Peacock

450 MOTO 2 – 4:00 PM Pacific, 7:00 PM Eastern – Peacock

*Delayed 250 MOTO 2 – 4:00 PM Pacific, 7:00 PM Eastern – NBCSN
*Delayed 450 MOTO 2 – 5:00 PM Pacific, 8:00 PM Eastern – NBCSN
Coverage of the Fox Raceway II National will begin at 1 p.m. PT / 4 p.m. ET on the MAVTV. The opening motos of both the 250 Class and 450 Class will kick off the afternoon and will transition an hour later into the second and deciding set of motos for each division on NBCSN, starting at 4 p.m. PT / 7 p.m. ET.
---
450 POINT STANDINGS AFTER ROUND 10 OF 12
Dylan Ferrandis has a huge lead, but don't count out Ken Roczen in the championship just yet, anything can happen. 
| | | | |
| --- | --- | --- | --- |
| POS. | # | NAME | Total Points |
| 1 | 14 | Dylan Ferrandis | 439 |
| 2 | 94 | Ken Roczen | 389 |
| 3 | 3 | Eli Tomac | 368 |
| 4 | 23 | Chase Sexton | 342 |
| 5 | 2 | Cooper Webb | 278 |
| 6 | 25 | Marvin Musquin | 240 |
| 7 | 51 | Justin Barcia | 239 |
| 8 | 7 | Aaron Plessinger | 232 |
| 9 | 29 | Christian Craig | 224 |
| 10 | 17 | Joseph Savatgy | 216 |
---
250 POINT STANDINGS AFTER ROUND 10 OF 12
Jett Lawrence is a fan favorite and is even having his own VIP fan section at Pala. 
| | | | |
| --- | --- | --- | --- |
| POS. | # | NAME | Total Points |
| 1 | 18 | Jett Lawrence | 414 |
| 2 | 32 | Justin Cooper | 403 |
| 3 | 41 | Hunter Lawrence | 319 |
| 4 | 6 | Jeremy Martin | 307 |
| 5 | 24 | RJ Hampshire | 300 |
| 6 | 30 | Jo Shimoda | 262 |
| 7 | 38 | Austin Forkner | 218 |
| 8 | 47 | Jalek Swoll | 195 |
| 9 | 42 | Michael Mosiman | 189 |
| 10 | 115 | Maximus Vohland | 182 |