2021 THUNDER VALLEY NATIONAL PRE-RACE REPORT: LAWRENCE/MARTIN TO SHARE RED PLATE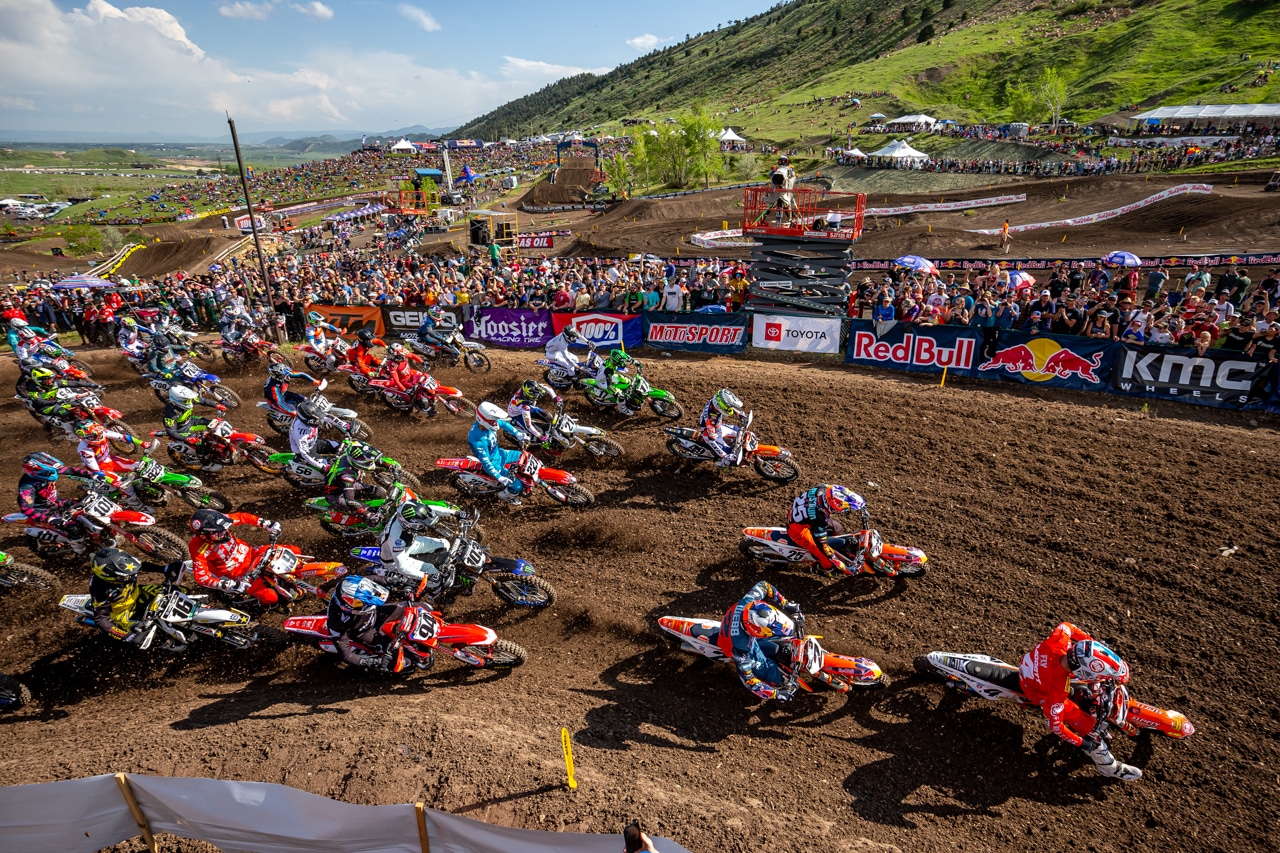 2021 THUNDER VALLEY PRE-RACE REPORT: JETT LAWRENCE & JEREMY MARTIN TO SHARE RED PLATE AT COLORADO
The exciting 2021 Pro Motocross season makes its way to the hills of Colorado for the second round of the season. Anticipation for upcoming battles is high as the first round proved to have close racing in both classes. We saw breakout performances from 17-year-old Jett Lawrence in the 250 class as well as Dylan Ferrandis in the 450 class. What makes the racing even more exciting is the fact that any number of the 450 riders in the top 15 have the capability of winning a moto this season, and possibly the championship. Scroll down below to see what you need to know before the second round of the 2021 season.
---
DYLAN FERRANDIS IN THE 450 POINTS LEAD
The Frenchman may have won the 250 championship last year, but he already has his eyes set on the 450 one this year.
Dylan Ferrandis continues his outdoors momentum from last year's 250 National Championship victory with an opening round overall win. The battles were close in the first moto at Fox Raceway between himself and Chase Sexton and despite a photo finish, he would win the first moto. Now, Dylan Ferrandis sits first in the points lead with 45 points with his teammate Aaron Plessinger and HRC Honda rider Ken Roczen tied for second place.
JETT LAWRENCE & JEREMY MARTIN BOTH HOLD THE RED PLATE
It's a tie between a 250 vet and a 250 sophomore. 
The 250 class was full of exciting action at Fox Raceway with a handful of surprises. For one, we had the anticipation that certain riders would have done a little bit better than how they performed. But similar to this year's 450 class, the 250 class also has quite the number of talented riders amongst the pack. The motos were dominated by former teammates, Jett Lawrence and Jeremy Martin, with Jett taking the overall. However, the two riders both swapped first and second positions in the Motos, giving them the same amount of points at the end of the day. As we head to Thunder Valley, both riders will be sporting red plates.
INJURY REPORT: CAMERON MCADOO OUT FOR SEASON
Unfortunately, Cameron McAdoo suffered a crash in the second moto at Fox Raceway resulting in a pulled ACL and fractured tibia. There is no timeline as to when we'll see the exciting 250 rider back but we know that these kind of injuries take some time to heal after getting surgery. Heal up Cameron!
THUNDER VALLEY TRACK MAP
Thunder Valley's track sits on a hillside and will have the racers going up and down multiple times. 
2021 THUNDER VALLEY NATIONAL: TV SCHEDULE 
The races will be shown LIVE on MavTV and Peacock but delayed on NBC Sports. 
QUALIFYING SHOW – 9:00 AM Pacific, 12:00 PM Eastern – Peacock Premium

250 MOTO 1 – 12:00 PM Pacific, 3:00 PM Eastern – MAVTV
450 MOTO 1 – 1:00 PM Pacific, 4:00 PM Eastern – MAVTV
250 MOTO 2 – 2:00 PM Pacific, 5:00 PM Eastern – Peacock
450 MOTO 2 – 3:00 PM Pacific, 6:00 PM Eastern – Peacock
DELAYED* 250 MOTO 2 – 7:30 PM Pacific, 4:30 PM Eastern – NBCSN
DELAYED* 450 MOTO 2 – 8:30 PM Pacific, 5:30 PM Eastern – NBCSN
PEACOCK PREMIUM LIVE STREAMING:
If you don't have the NBC Sports Channel for Moto 2, the MAVTV channel for Moto 1 or if you'd prefer to watch the races without any commercials, the weekend races will be aired LIVE on the Peacock Premium streaming service the same time as it's aired on TV. Qualifying practice will also be shown LIVE on Peacock Premium starting at 9:00 AM Pacific Time, 12:00 PM Eastern Time. 
MORE ABOUT PEACOCK TV:
Beginning with the 2021 Monster Energy Supercross season, NBC Sports' exclusive streaming coverage moved from NBC Sports Gold's "Supercross and Pro Motocross Pass," "Supercross Pass" and "Pro Motocross Pass" to Peacock Premium, which is available for $4.99 per month.
The Supercross and Pro Motocross packages included on Peacock Premium has been a one-stop shop for all Monster Energy Supercross and Lucas Oil Pro Motocross Championship fans. Peacock Premium offers comprehensive live coverage and on-demand replays of their respective 2021 seasons, including Supercross qualifiers and races, and Pro Motocross main practice sessions, qualifiers, Moto 1s and Moto 2s.
2021 450 NATIONAL POINT STANDINGS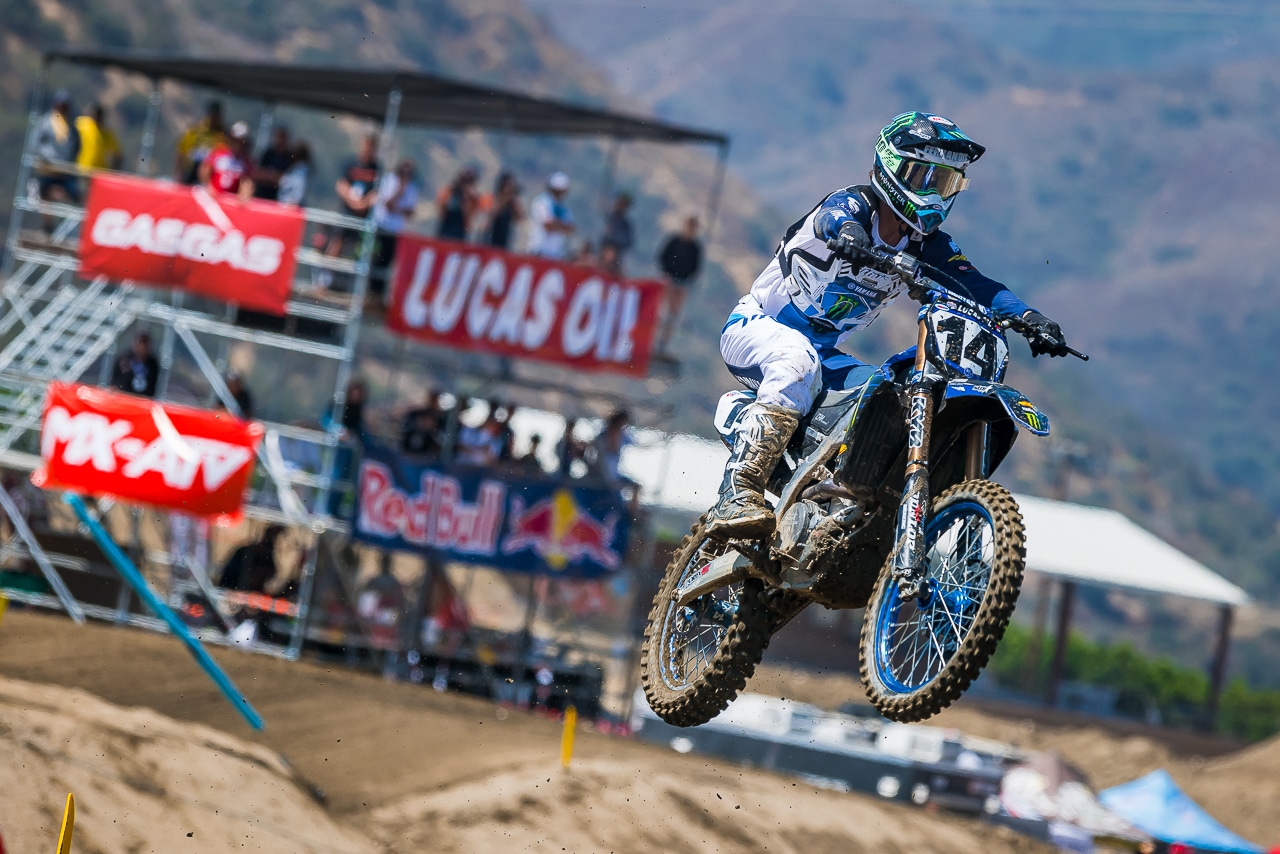 Dylan Ferrandis leads the 450 point standings going into Round 2 in his rookie 450 Outdoor season.
| | | |
| --- | --- | --- |
| POS. | NAME | POINTS |
| 1 | Dylan Ferrandis | 45 |
| 2 | Ken Roczen | 40 |
| 3 | Aaron Plessinger | 40 |
| 4 | Justin Barcia | 35 |
| 5 | Chase Sexton | 33 |
| 6 | Jason Anderson | 29 |
| 7 | Marvin Musquin | 27 |
| 8 | Cooper Webb | 26 |
| 9 | Eli Tomac | 25 |
| 10 | Zachary Osborne | 24 |
2021 250 NATIONAL POINT STANDINGS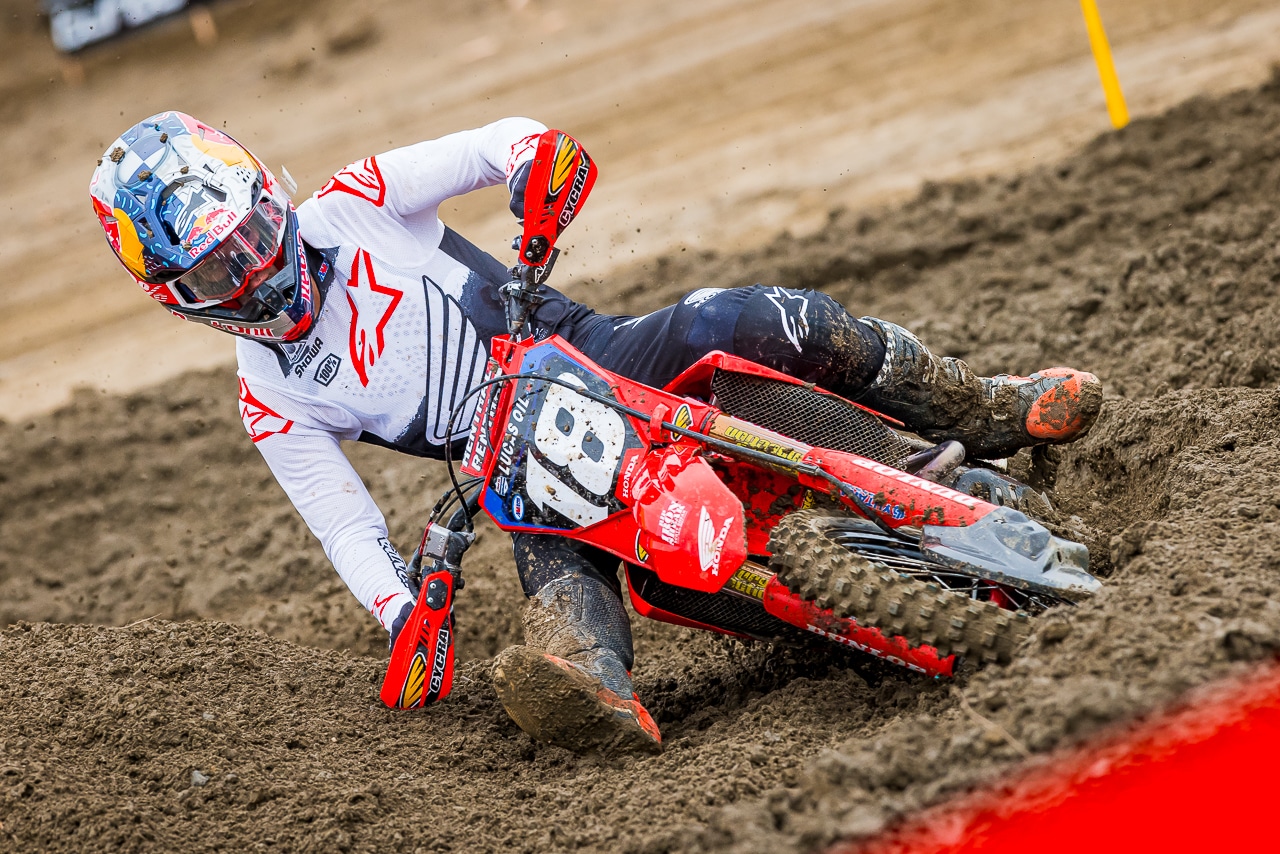 Jett Lawrence and Jeremy Martin are tied in points going into Round 2. 
| | | |
| --- | --- | --- |
| POS. | NAME | POINTS |
| 1 | Jett Lawrence | 47 |
| 2 | Jeremy Martin | 47 |
| 3 | Justin Cooper | 36 |
| 4 | Michael Mosiman | 36 |
| 5 | RJ Hampshire | 32 |
| 6 | Hunter Lawrence | 31 |
| 7 | Garrett Marchbanks | 28 |
| 8 | Austin Forkner | 27 |
| 9 | Colt Nichols | 21 |
| 10 | Jo Shimoda | 17 |