2022 ARLINGTON SUPERCROSS // PITS & PRESS DAY PHOTO GALLERY

2022 ARLINGTON SUPERCROSS // PITS & PRESS DAY PHOTO GALLERY
The action is coming in hot at the very chilly Arlington Supercross. We scoured the pits, grabbed some photos, and then made our way into the stadium to capture some of the action. Eli Tomac is in command of the points while Jett Lawrence is upfront in the 250s. But enough of the talking, let's look at some sweet bikes, whips, and regrettable captions!
---
Photos by Brian Converse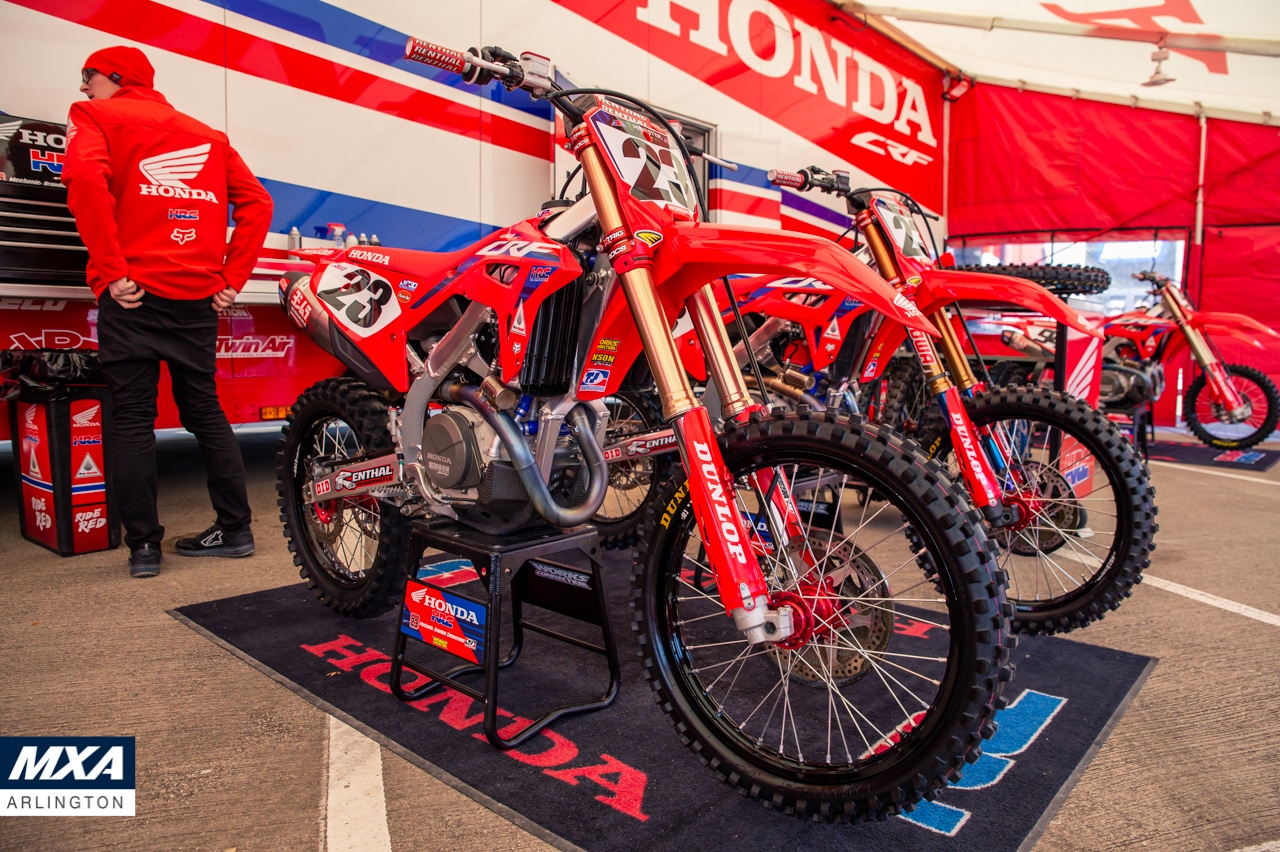 Seconds before Brandon Zimmerman full-mooned us.
You know, Justin Barcia just doing his thing…..
Oh. My. Lord.
Hunter Lawrence has some interesting illustrations on the side of his fork.
Zac Commans yanking on that thing! The wind can be gnarly!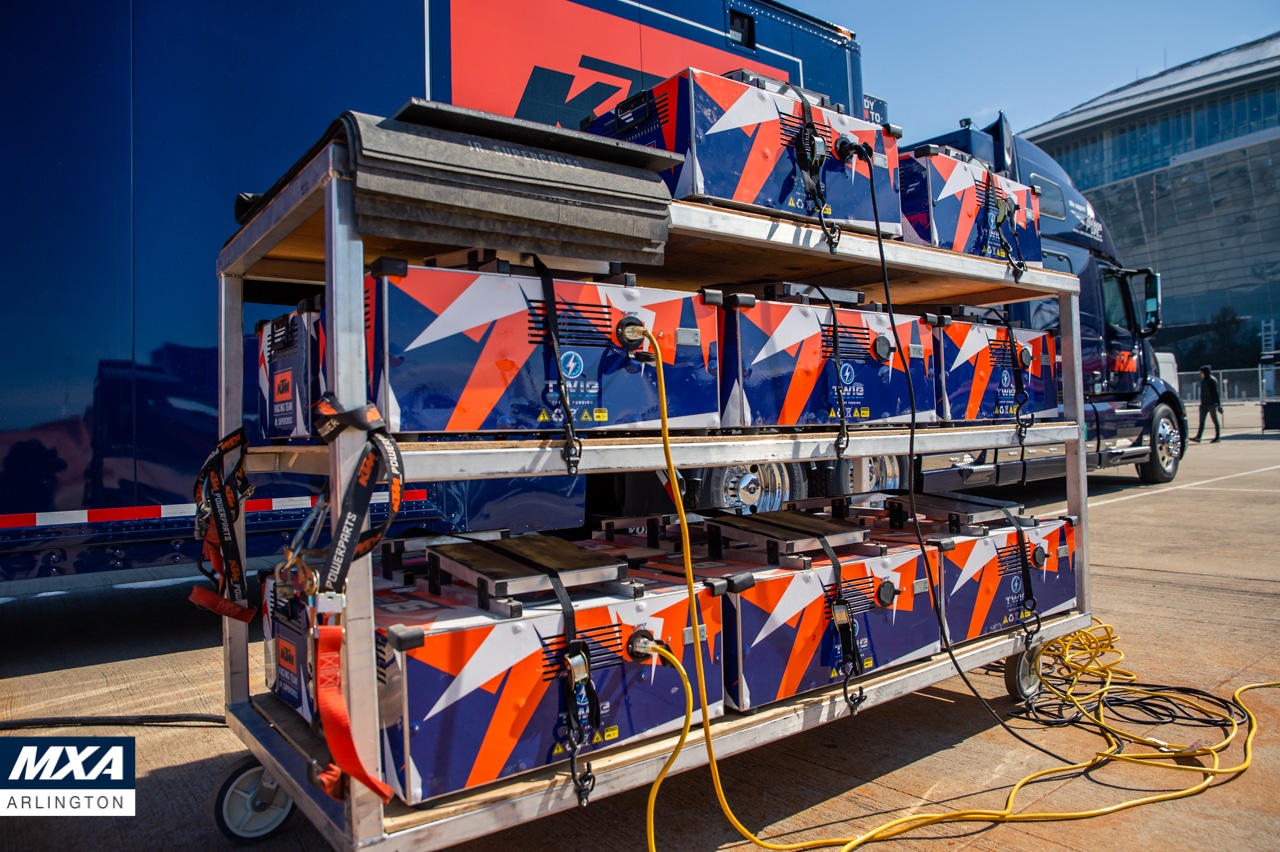 The KTM rig powering AT&T Stadium.
As I type this, I can feel the gaze of Justin Starling staring at me, staring at you, staring, at all of us.
Okay, this is sick. Malcolm's helmet coated in a metallic gold wrap.
More red on  Eli Tomac's bike than there is blue.
We'll leave this caption up to your imagination.
Cameron McAdoo letting us get a good look at his engine.
The attention to detail is insane on the factory bikes.

Deano getting the wrong idea of scratch and sniff.
Pierce Brown's ride ready for the weekend.
Hey you can't park that there.
Ryder wondering what on Earth is he doing outside of California.
Cooper Webb may be going up but he's looking towards the next bump on the track.
Just a couple of green Pro Circuit bikes. Hey look it's Ryder again!
The gold rims are back and here to stay!
Hey dude! The track is indoors!
Already handing out yellow cards during press day, unreal.
Red on red on red. Ride red, get bread? What's the saying again?
Aaron Plessinger's bike still dirty. We wonder if they loaded it up straight after he broke his wrist. Aaron was very entertaining to watch this season and we're certainly going to miss him for the remainder.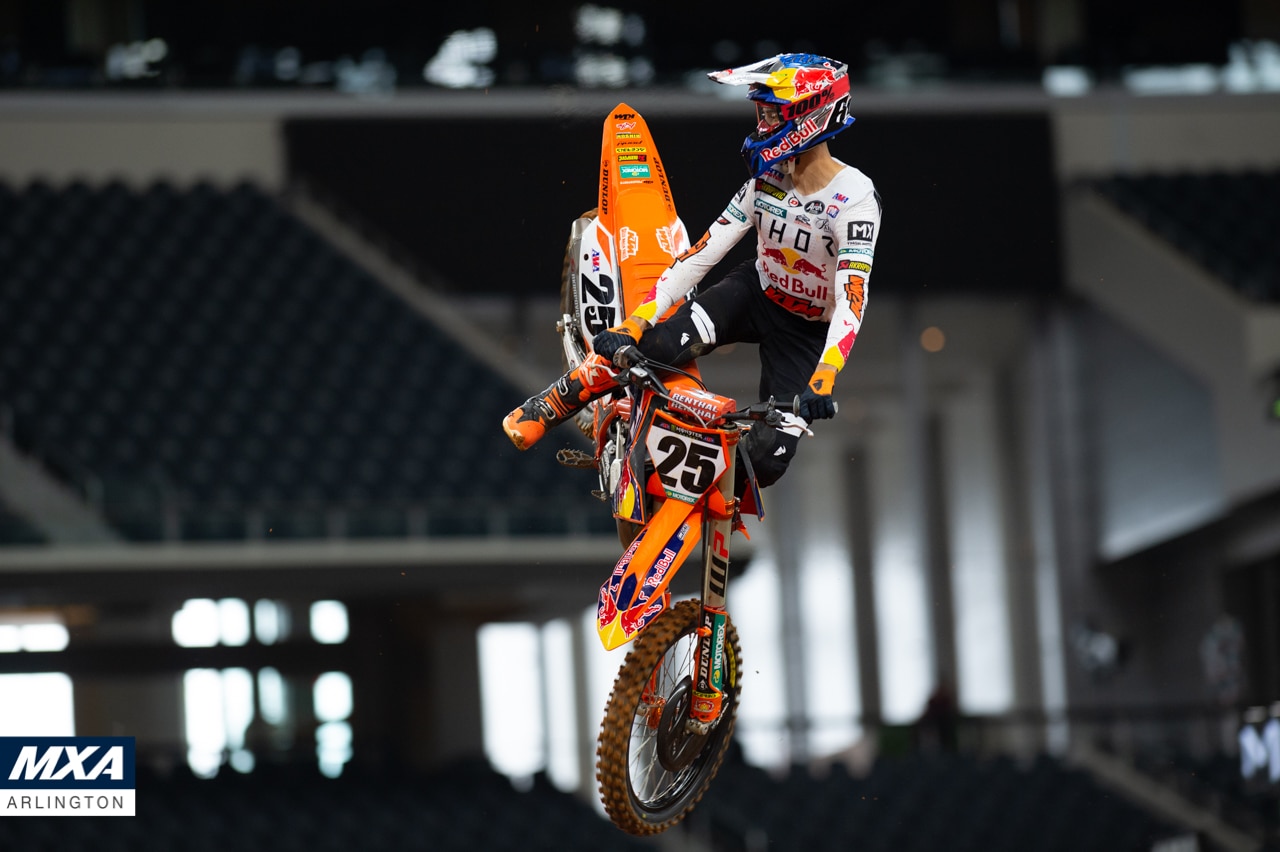 If you've never seen Marvin whip in person, you're missing out. Marvin can seriously toss his bike around.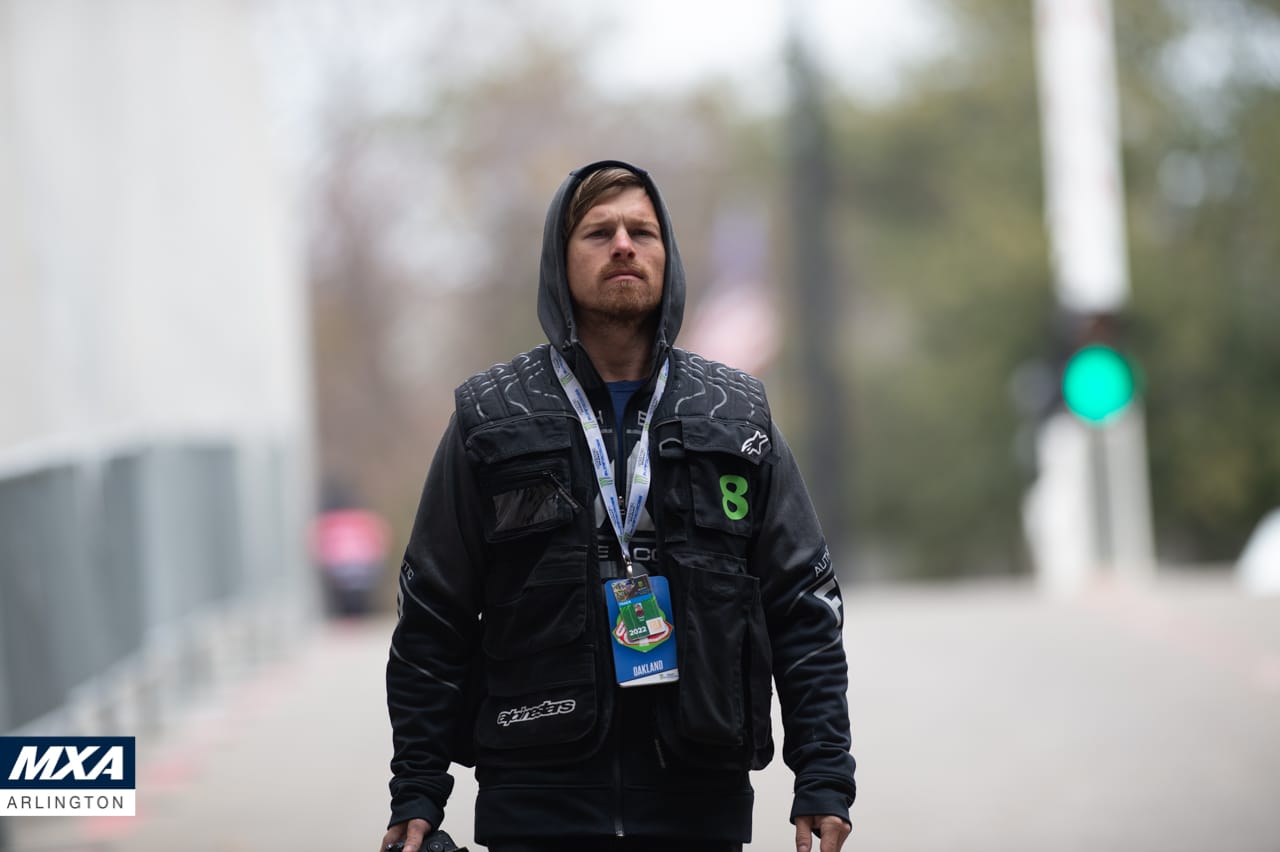 Seconds before we got mugged by our video guy.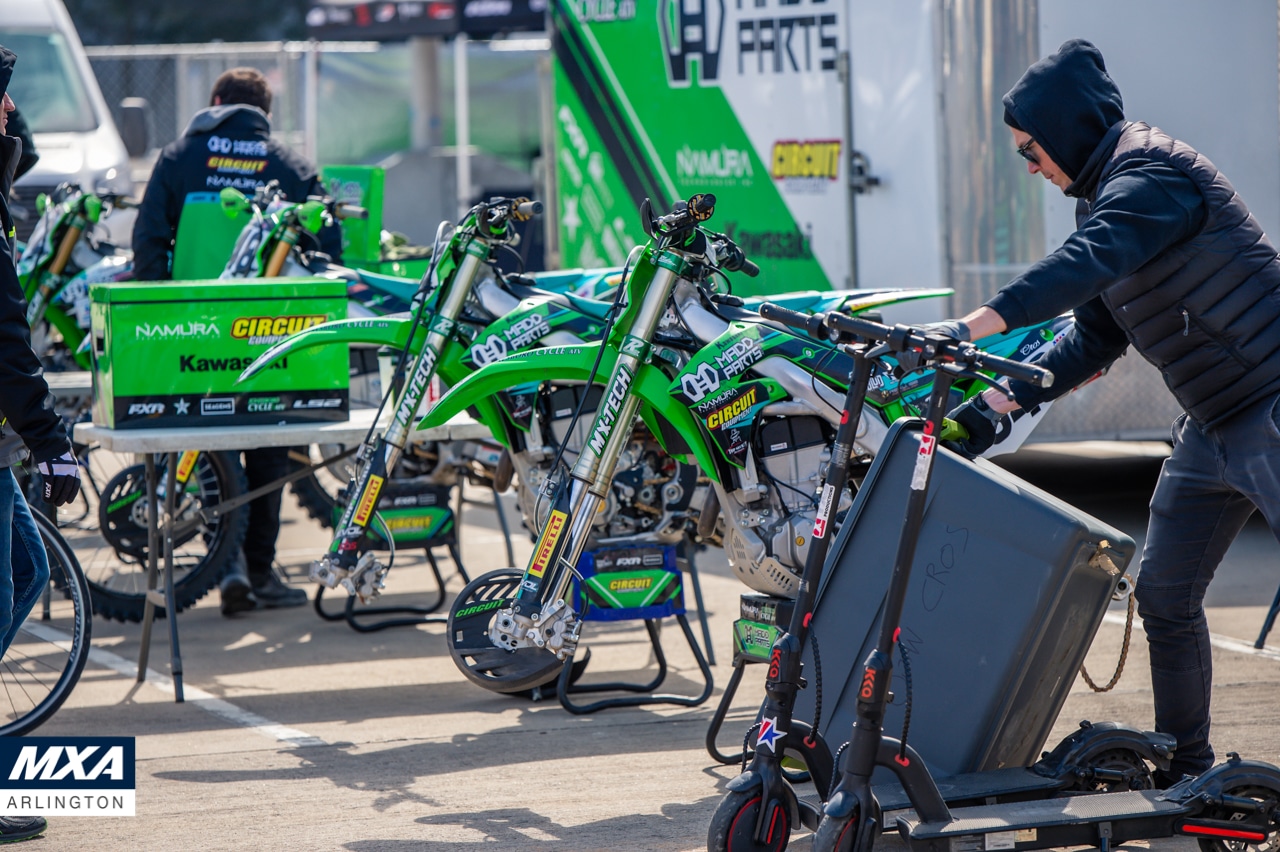 What parking your bike in San Bernardino looks like.
They're on to us. :0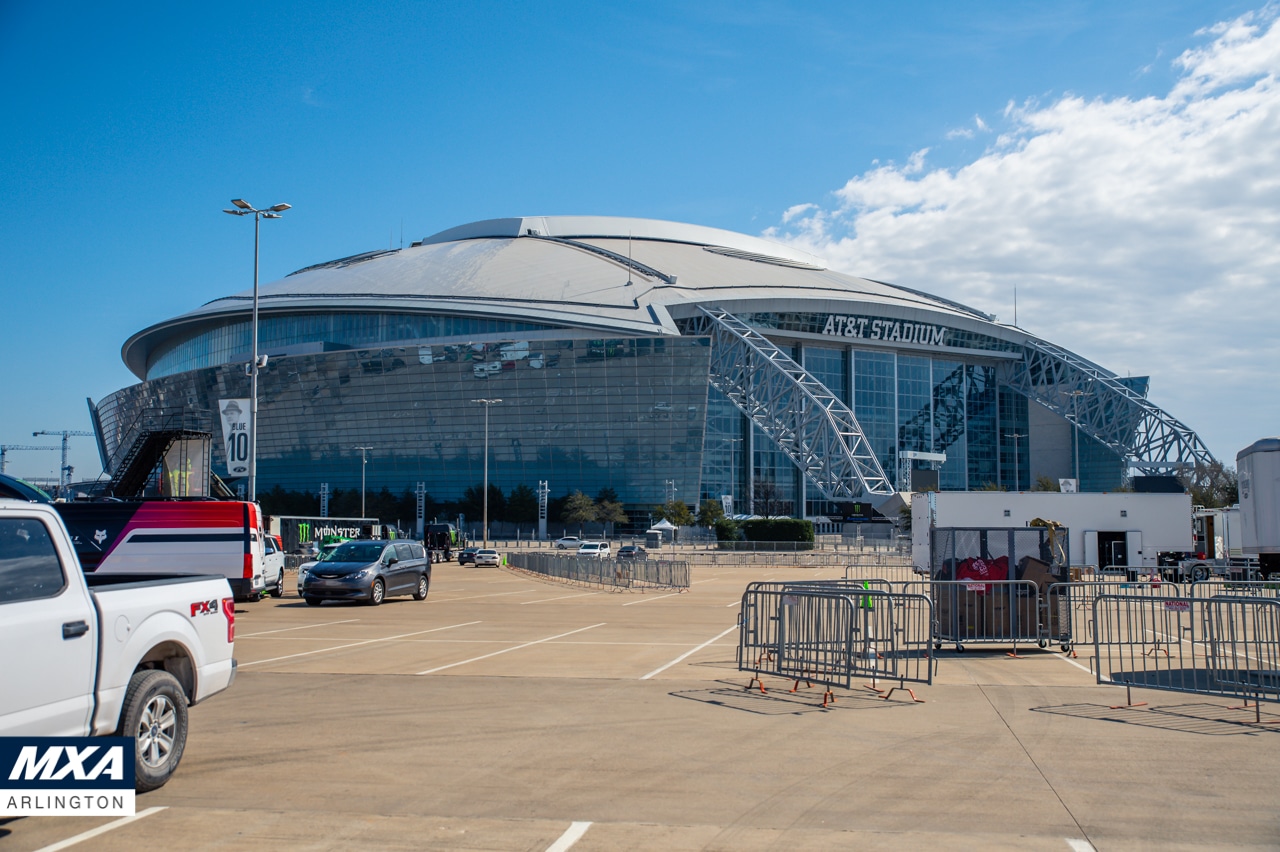 AT&T Stadium kinda looks like a crashed UFO.
Levi Kitchen with the Lit Kit of the weekend?
Thanks for scrolling!