2022 DENVER SUPERCROSS // PITS PRESS DAY GALLERY

2022 DENVER SUPERCROSS // PITS PRESS DAY GALLERY
We're at the second to last round of the 2022 Monster Energy Supercross season located in Denver, CO. While we were anticipating press day to kick off as well as an LCQ battle royale for $70k, Mother Nature said otherwise, blowing harder than 90's Robert Downey Jr. in a DUI test. Banners went flying, tuff blocks went flying, we might have even seen TV personnel go flying. It's crazy out here in Colorado, but we do anticipate the weather to chill out for tomorrow's festivities. While the inevitable championships are finally coming to an end, we're just here to have a good time and look at shiny dirt bikes. So scroll down below if you too want to see some shiny dirt bikes.
---
Photos by Trevor Nelson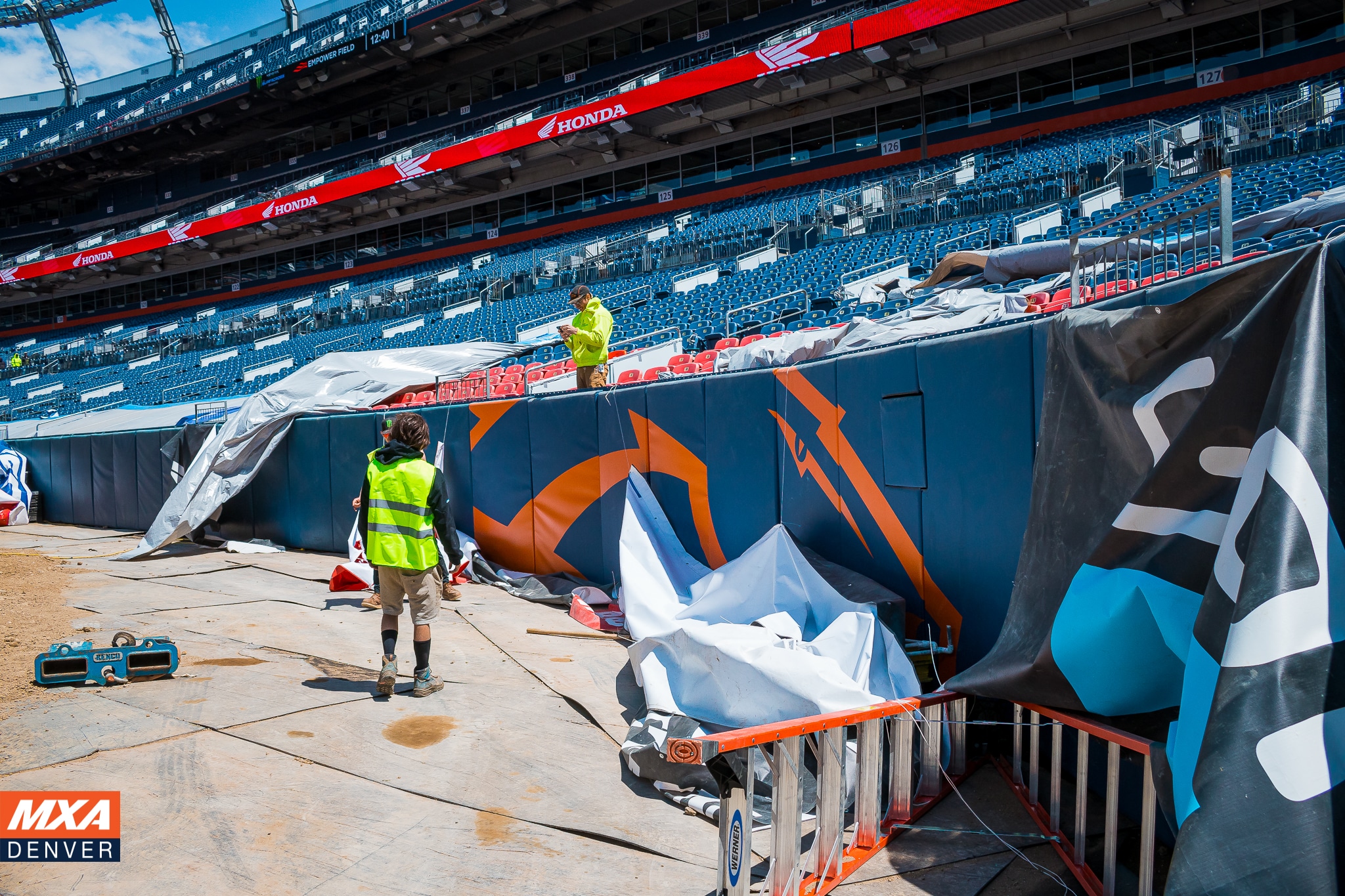 The carnage.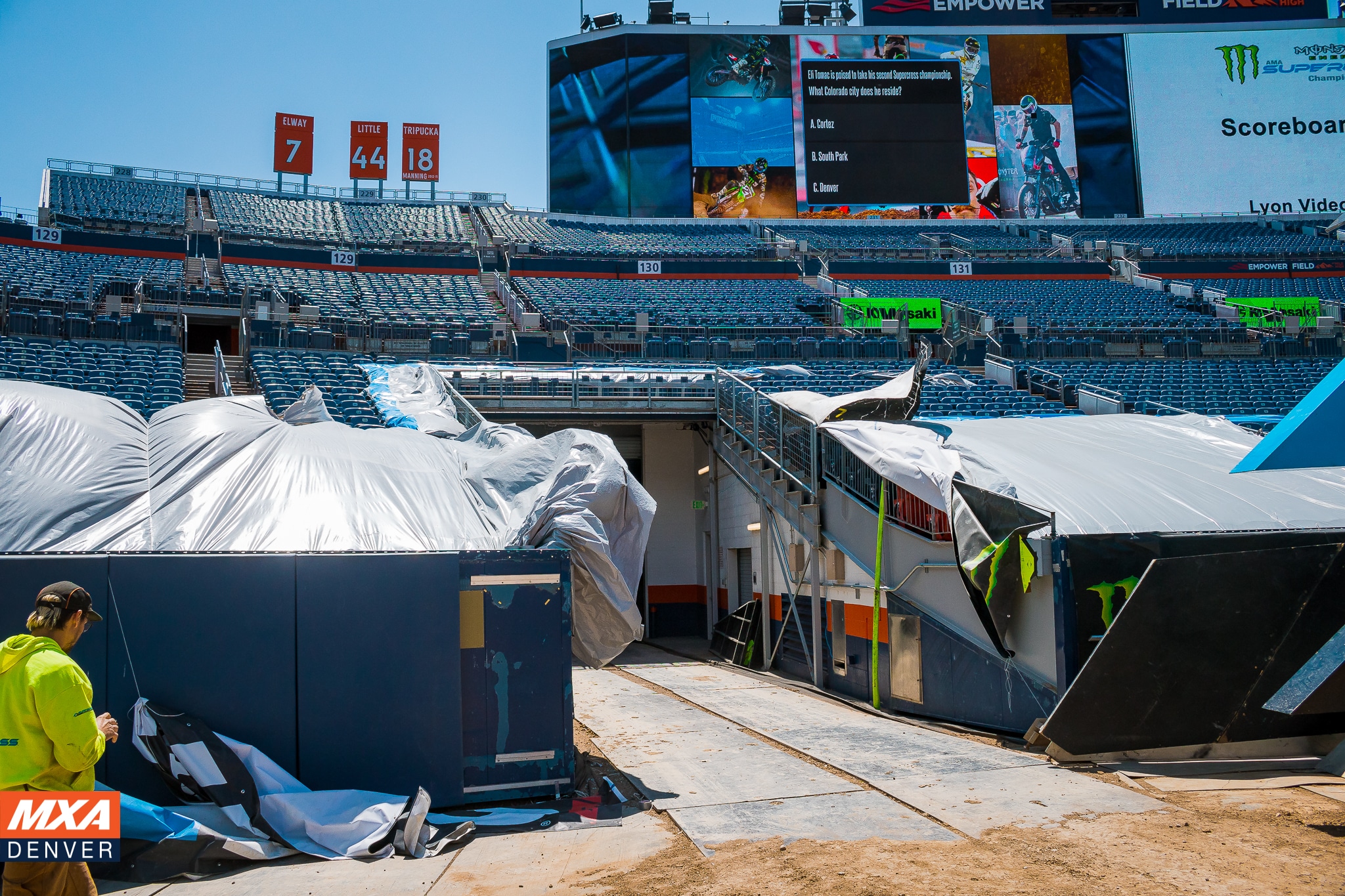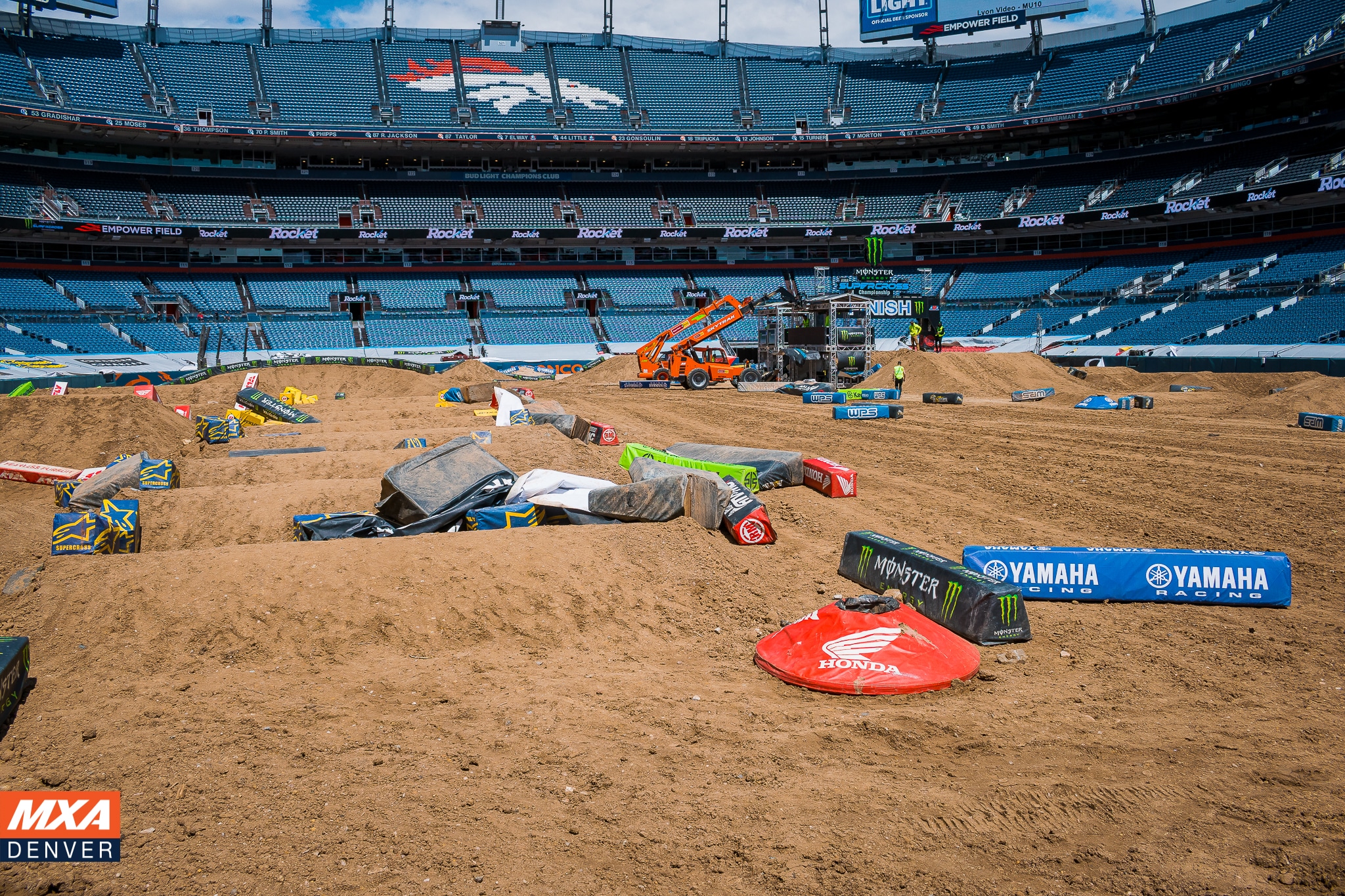 As if the whoops weren't hard enough.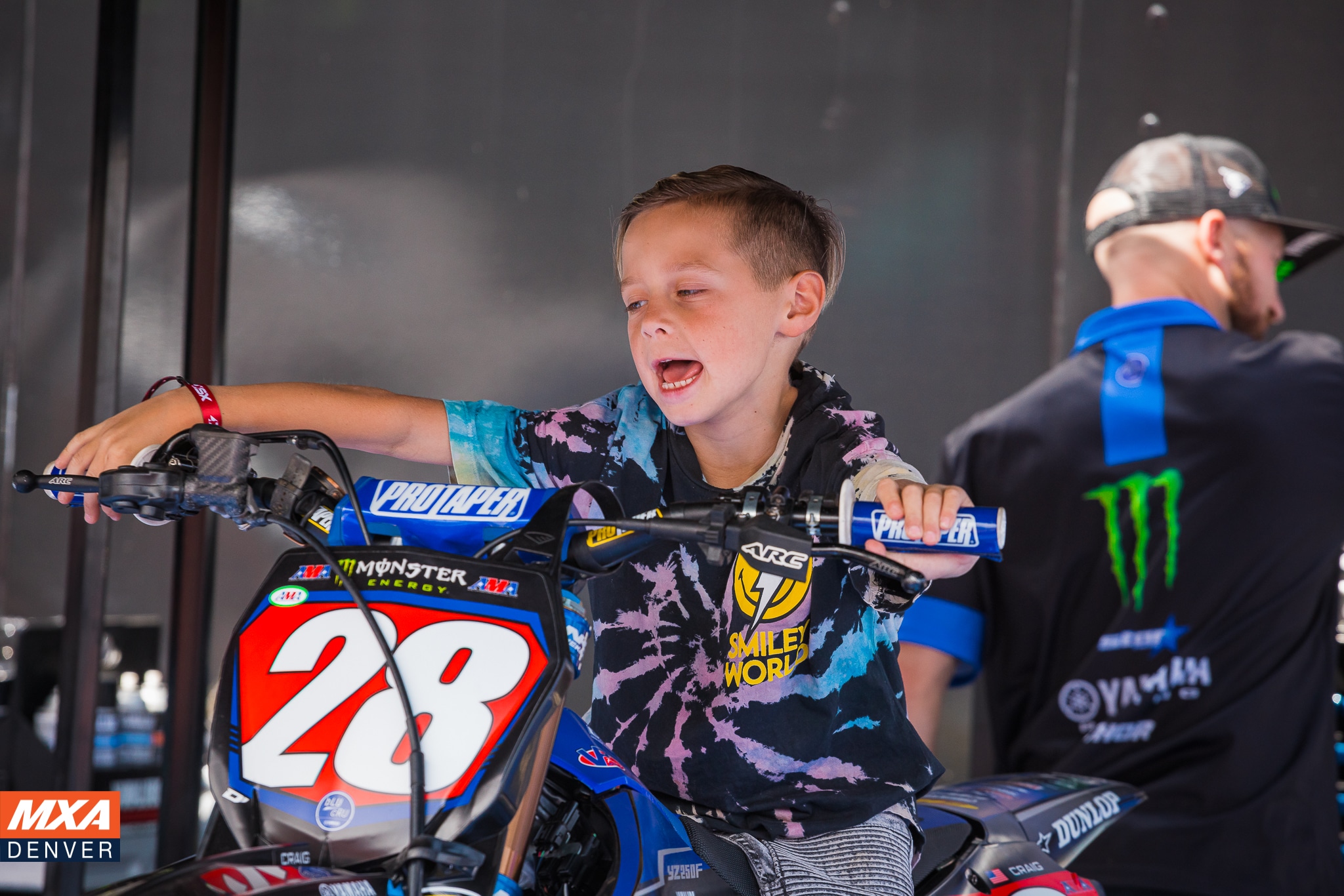 Braaaaaaaaap
Check out how sick these Slayer graphics are on the Team Solitaire bikes.
Nice.
Can you guess the proud owner of these boots? (Answer is at the very bottom)
The KTM Jr electric fleet.
Okay, who else wants to sit in the single orange seat in the eye?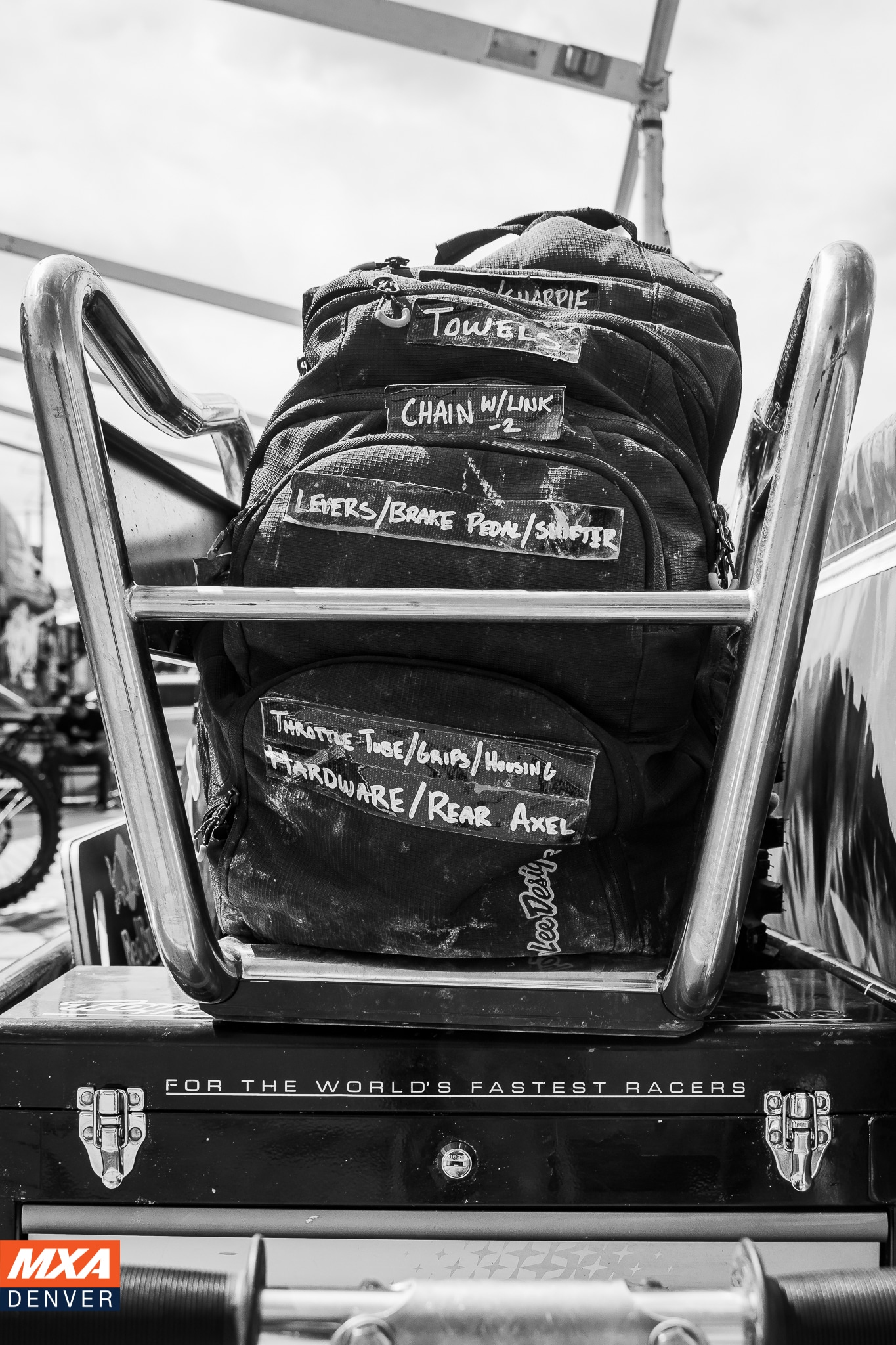 The backpack of a mechanic.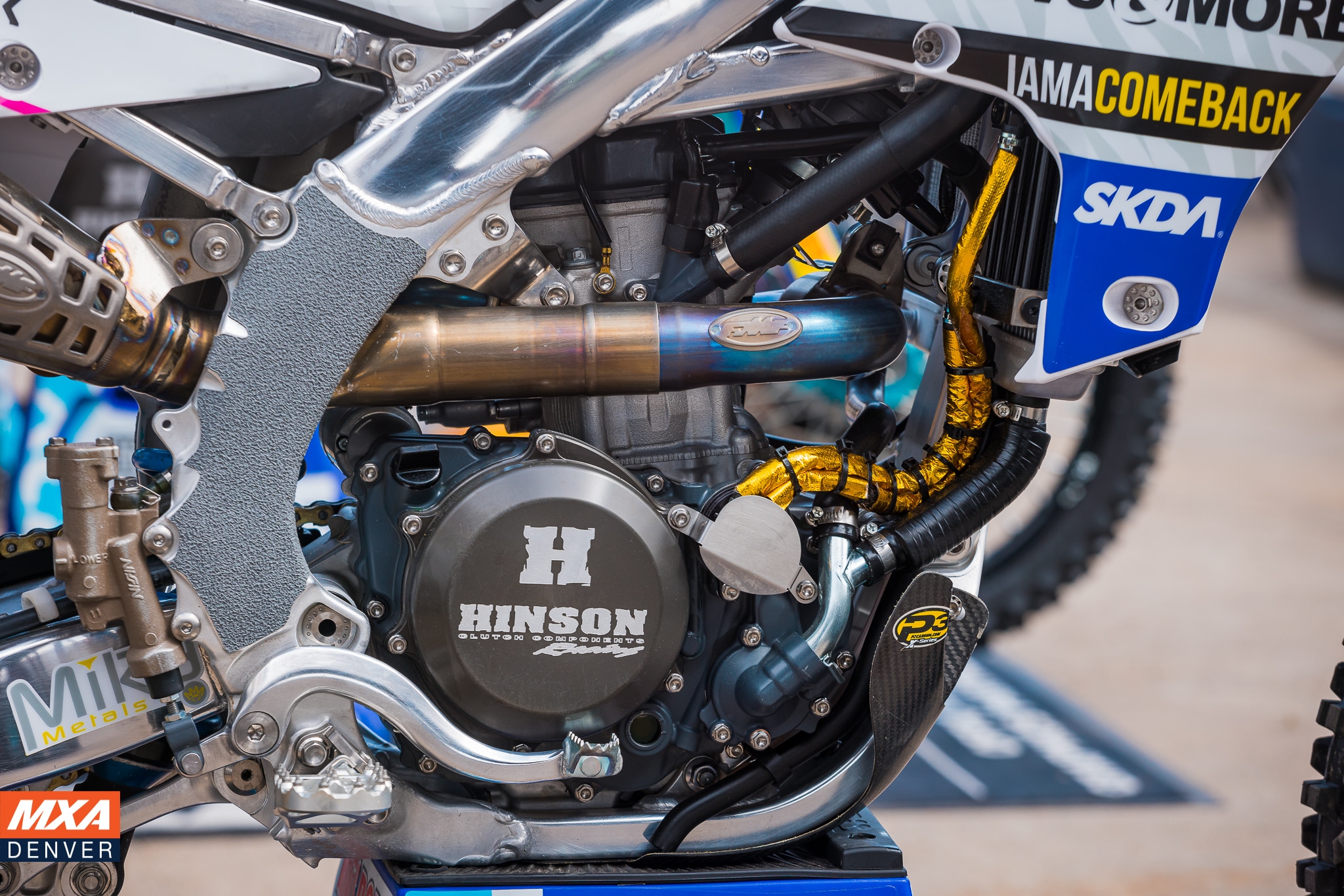 Garrett Marchbanks will be running a very fancy oil cooling system. It resembles the gold plating on spacecraft, how awesome!
A wider shot of Garrett Marchbanks race rig.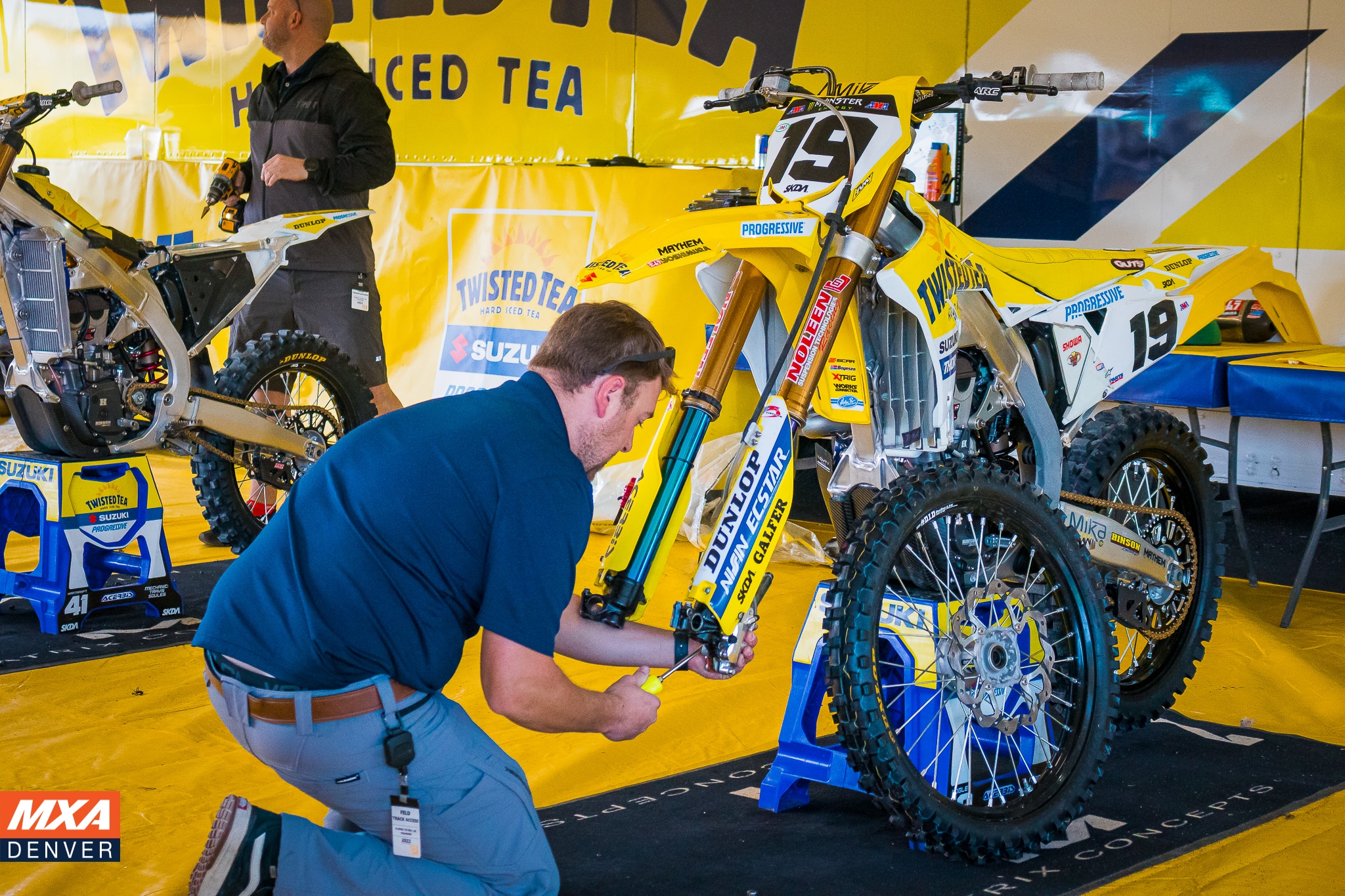 Justin Bogle's machine getting a fresh front wheel. 

Something seems to be missing here.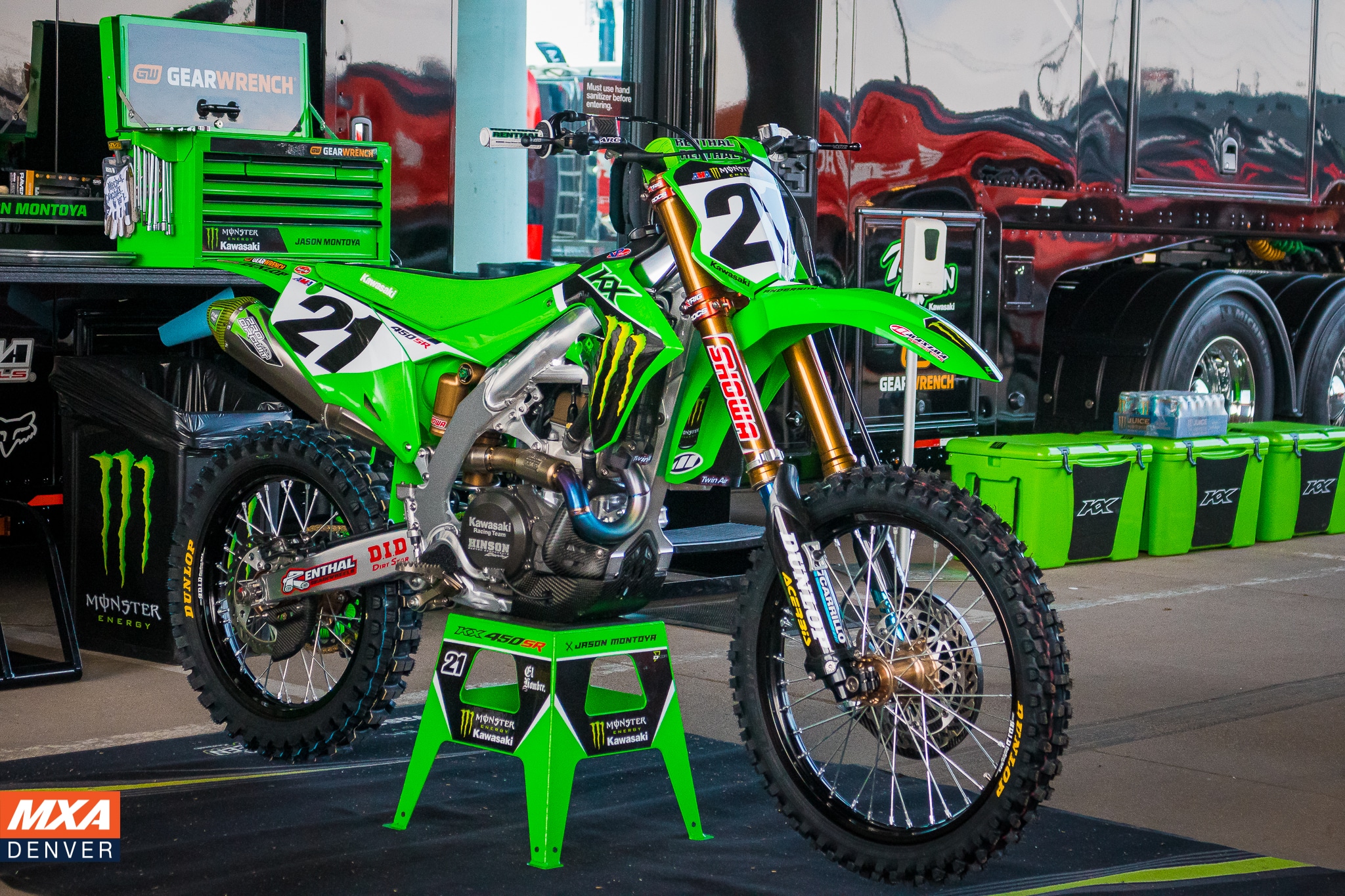 Jason Anderson's race bike sits ready for the weekend. 
The small touches of blue.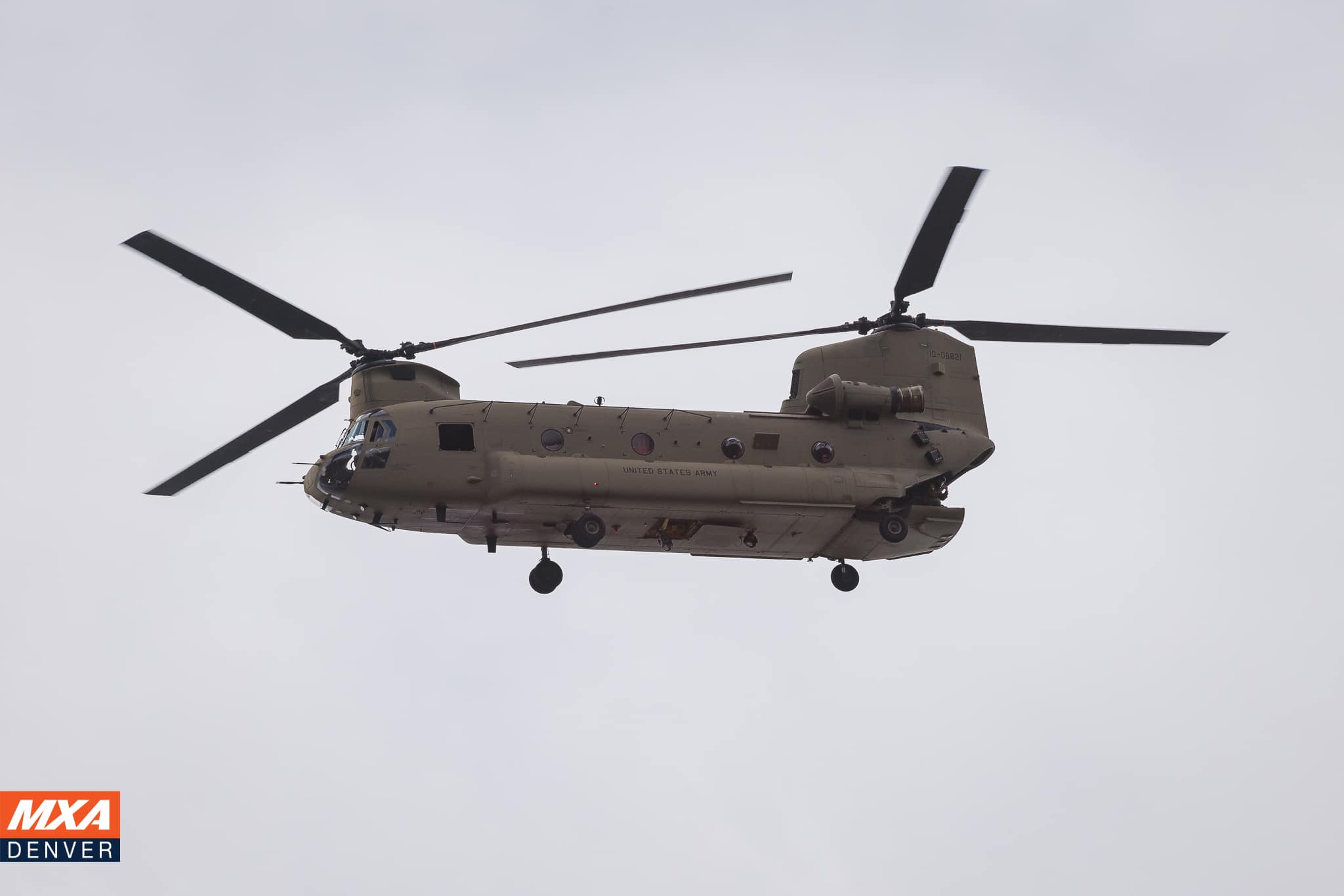 Pretty cool to see a Chinook fly right over head and then circle back around to check out the pits. If you look closely, you can see a guy in the back as well in the very last window.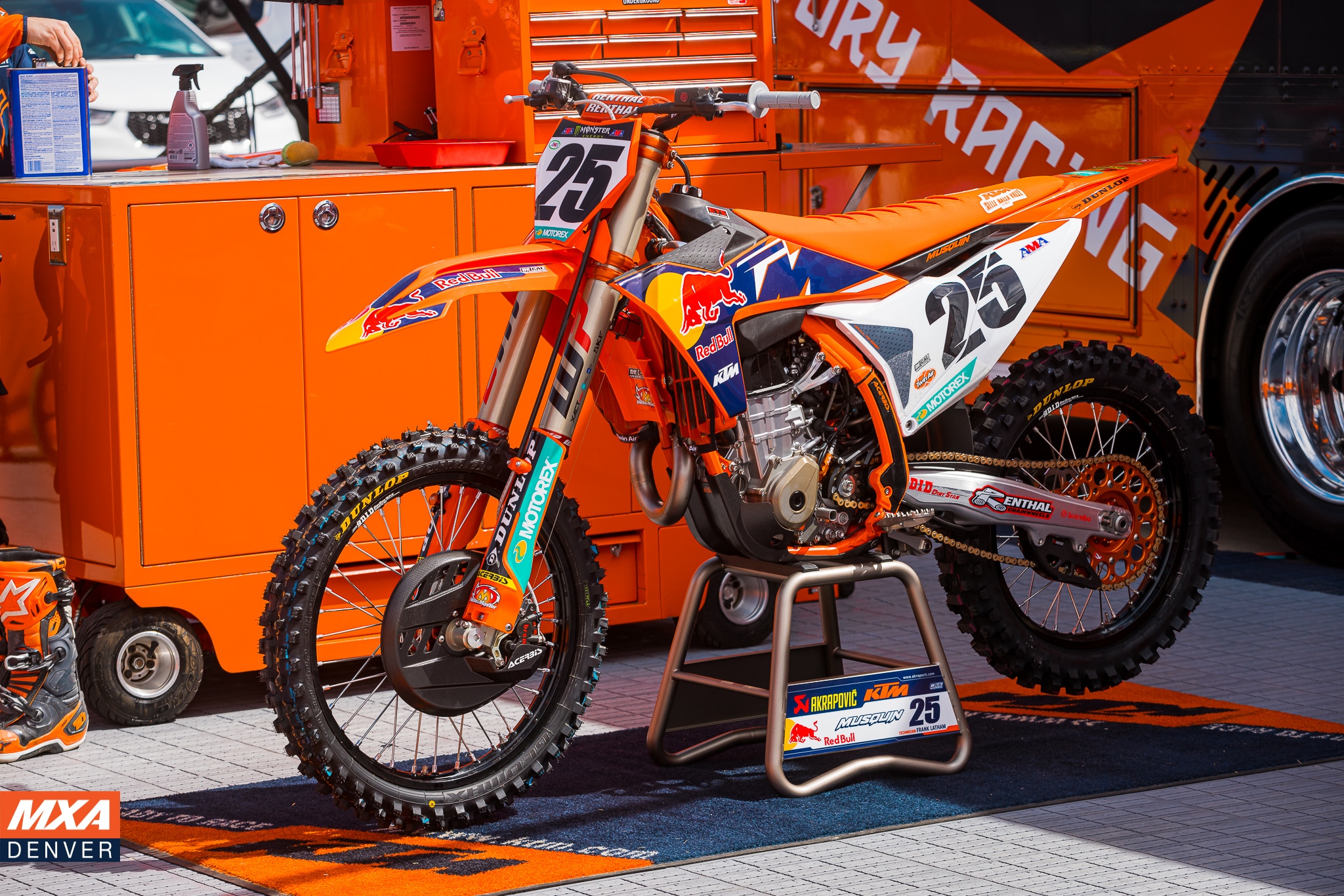 Will Marvin Musquin be able to topple both Justin Barcia and Malcolm Stewart for third place?
Our faces too when we were slammed in the face by the wind.
Chase Sexton's bike sitting in the paddock.
Troll Trainnnn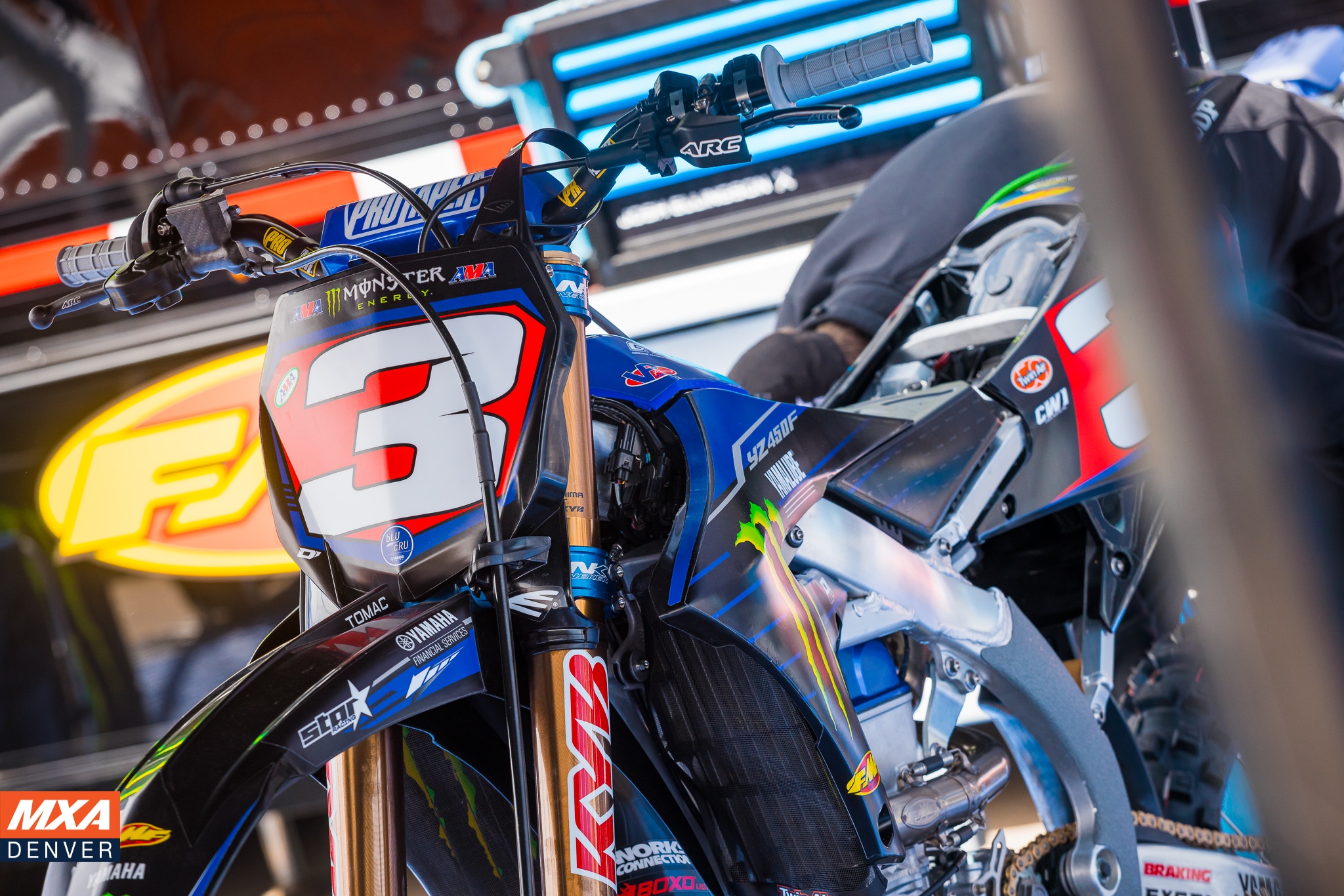 Eli Tomac's race steed is looking good for the home crowd.
And the owner of the boots are………
Justin Barcia! Stay tuned to MXA as we're reporting all the action LIVE from Colorado.