2022 EDISON DYE LIFETIME ACHIEVEMENT AWARD TO JEREMY MCGRATH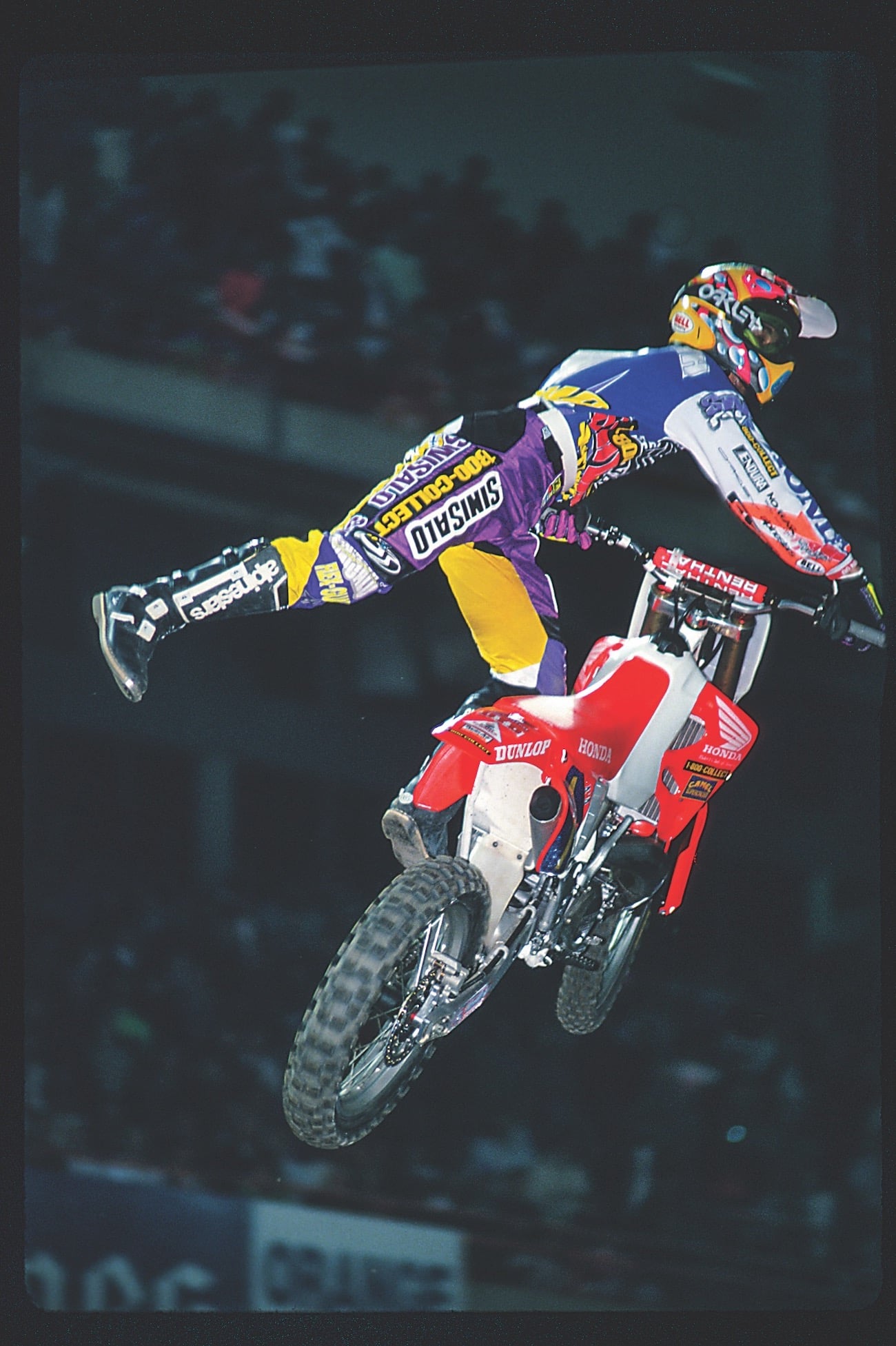 Classic Jeremy McGrath in his prime.
Glen Helen Raceway and Dubya are very excited to announce the 2022 recipient of the 26th Annual Edison Dye Motocross Lifetime Achievement Award will be Jeremy McGrath, the most popular motorcycle racer of the 1990s. This seven-time AMA Supercross and AMA 250 National Motocross champion transcends motocross.
Born in San Fransisco on November 19, 1971 and later moved to Southern California. After just three years of riding as an amateur, McGrath made his AMA debut in 1989. He finished his first Supercross season ranked eighth in the 125 West Region Series. In 1990, he rode for the Kawasaki's support squad and began to make his an impact on the sport. That year, he won his first 125 West Region Supercross race in Las Vegas and finished the season ranked second overall in the series.
Jeremy owes his BMX background  for his Supercoss success.
While McGrath was becoming known as primarily a Supercross specialist even at this early point of his career, he proved he had skills on the outdoor circuits as well. In total McGrath won 17 AMA Motocross Nationals. In 1991, he was ranked fifth in AMA 125 motocross and eighth in the class in 1992. McGrath also won the Tokyo Supercross in 1992. After winning his first AMA Supercross race, McGrath went on to dominate the 1993 AMA Supercross Series, winning 10 races and earning the championship.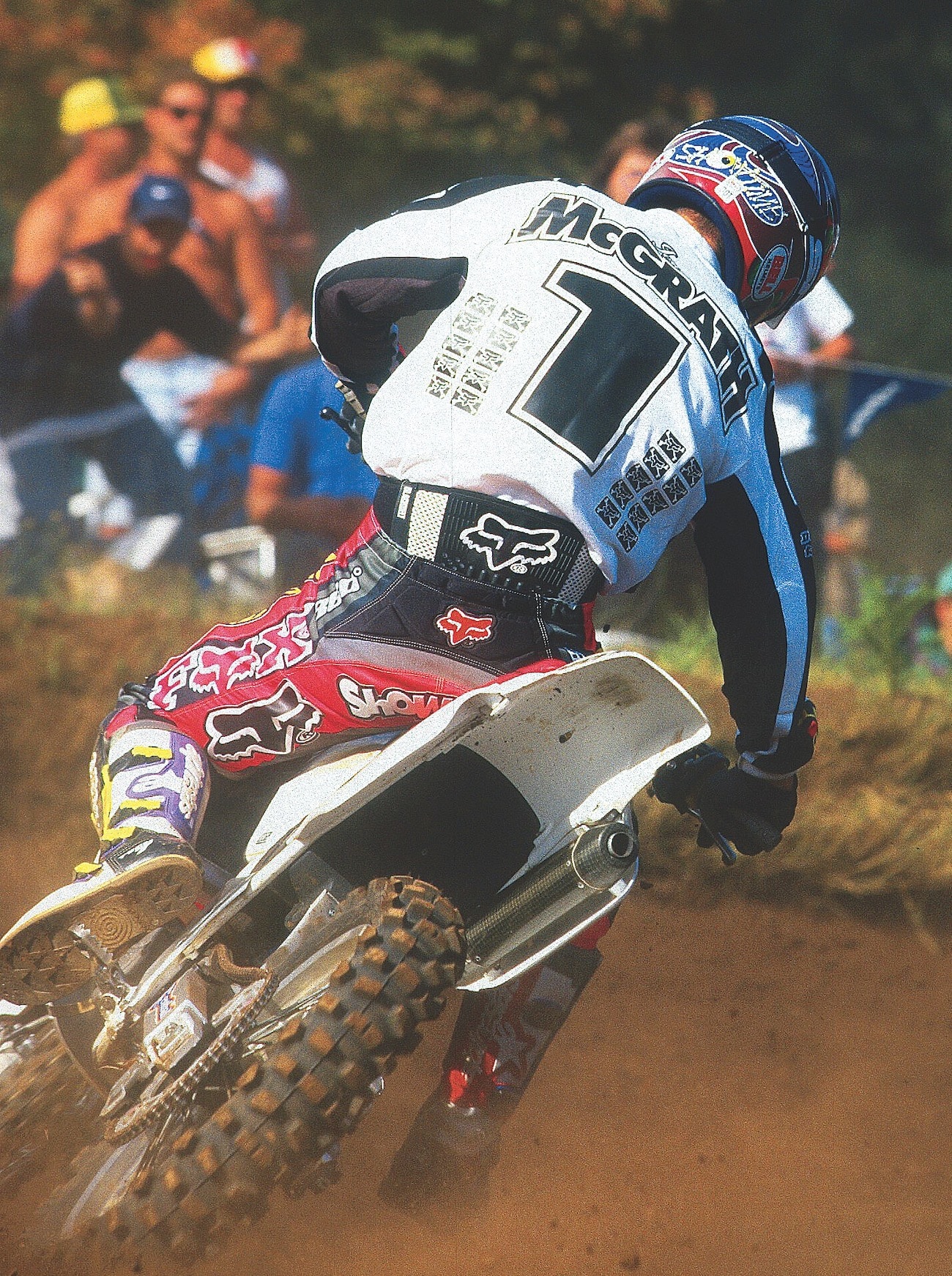 Jeremy as no slouch outdoors, he was the 1995 AMA 250 National Champion, but his goal was to be the greatest Supercross racer ever—which he achieved.
During his career, McGrath rode for Kawasaki, Honda, Suzuki and Yamaha. He was the first rider to own and ride for his own factory-backed team. He announced his retirement before the opening round of the 2003 AMA Supercross Series in Anaheim. Though retired from full-time Supercross and motocross competition, McGrath continued his racing career after being inducted into the Motorcycle Hall of Fame. McGrath's legacy in the sport of motorcycle racing will be felt for generations to come.
Jeremy kept right on racing after his AMA career came to an end in cars, off-road trucks and anything else with wheels.
This year's Edison Dye Award ceremony, which owes its success to the late Tom White, will be unlike any other. On Saturday, November 5th, we will host a meet and greet from 4:30 p.m. to 5:30 p.m. The Saturday night award presentation in the Glen Helen Musuem will commence at 5:30 p.m, followed by an autograph session with Jeremy McGrath (and a host of Edison Dye Lifetime Achievement award winners—listed below). Later, Jeremy's Marble placque will be installed in the Glen Helen Walk of Fame. Plan to attend this outstanding event!
EDISON DYE LIFETIME ACHIEVEMENT AWARD WINNERS (1997-2022)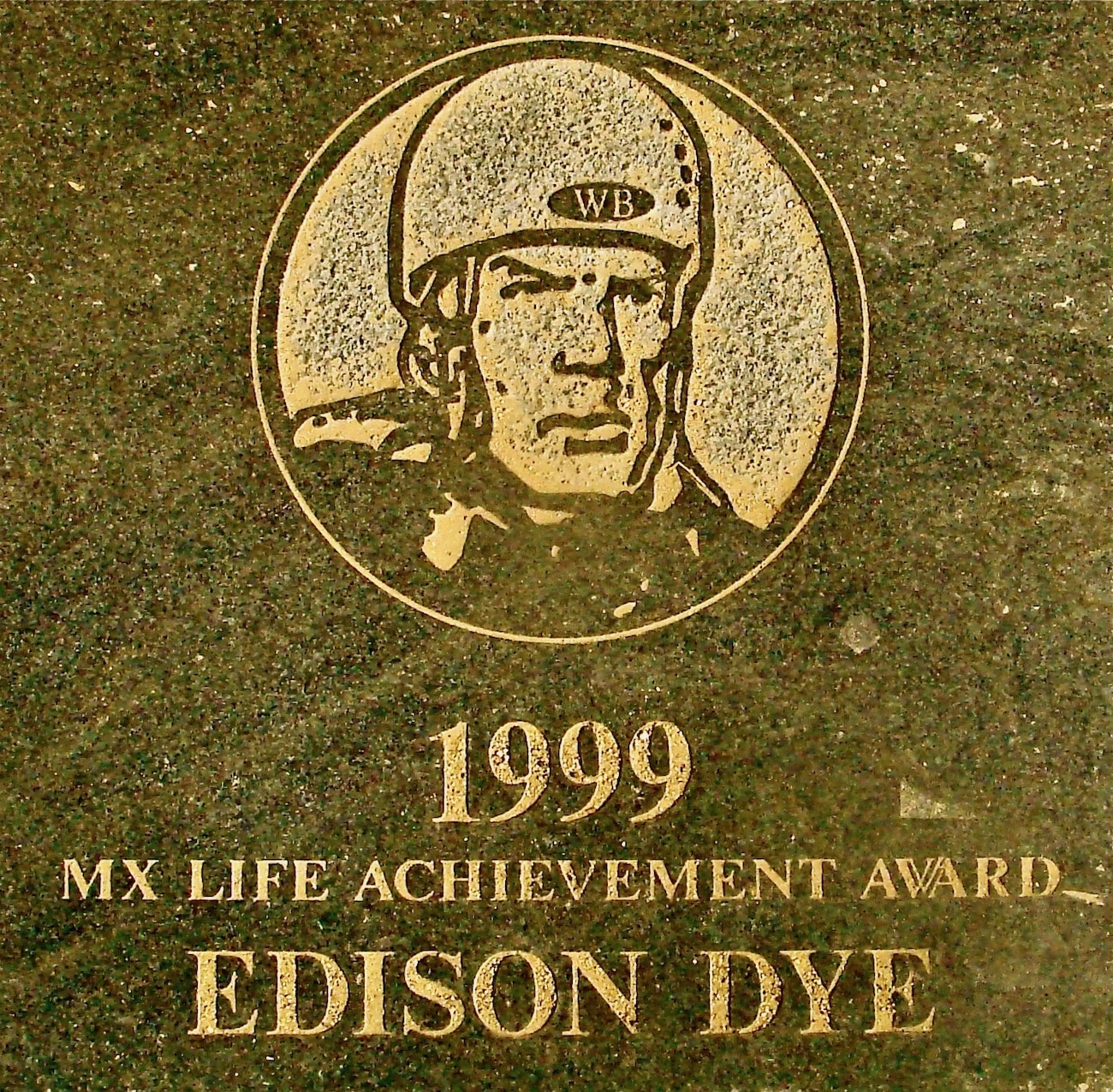 1997 …Roger DeCoster
1998 …Rick Johnson
1999 …Edison Dye
2000 …Torsten Hallman
2001 …Bruce Brown
2002 …1981 MX Des Nations Team:(Chuck Sun, Danny LaPorte, Johnny O'Mara, Donnie Hansen)
2003 …Gary Jones
2004 …Jeff Ward
2005 …Stu Peters
2006 …Joel Robert
2007 …Bob Hannah
2008 …Brad Lackey
2009 …Tony DiStefano
2010 …Broc Glover
2011 …David Bailey
2012 …Marty Smith
2013 …John DeSoto
2014 …Feets Minert
2015 …Dave McCoy
2016 …Lars Larsson
2017 …Malcolm Smith
2018 …Jody Weisel
2019 …Mitch Payton
2020 …Rex Staten
2021 …Mark Blackwell
2022 …Jeremy McGrath