2022 KAWASAKI BUYER'S GUIDE: KX450, KX250, KX112, KX85 AND KX65
For 2022 the Kawasaki KX Motocross lineup is built with race-winning components to help get Kawasaki riders to the top step of the podium. Tuned to best suit race-experienced riders, the 2022 Kawasaki models cover every aspect of the sport with 65cc, 85cc, 112cc, 250cc and 450c award winning machines. The big bikes feature liquid-cooled, four-stroke engines that boasts an abundance of power along with a slim aluminum perimeter frames, Showa suspension technology, coned disc-spring hydraulic clutches and electric start to deliver the ultimate championship-winning packages. All-new this year is the Kawasaki KX112 Supermini. With its big wheels, big engine and big power, it gives minicycle riders a leg up to the big bikes without having to take too big a step.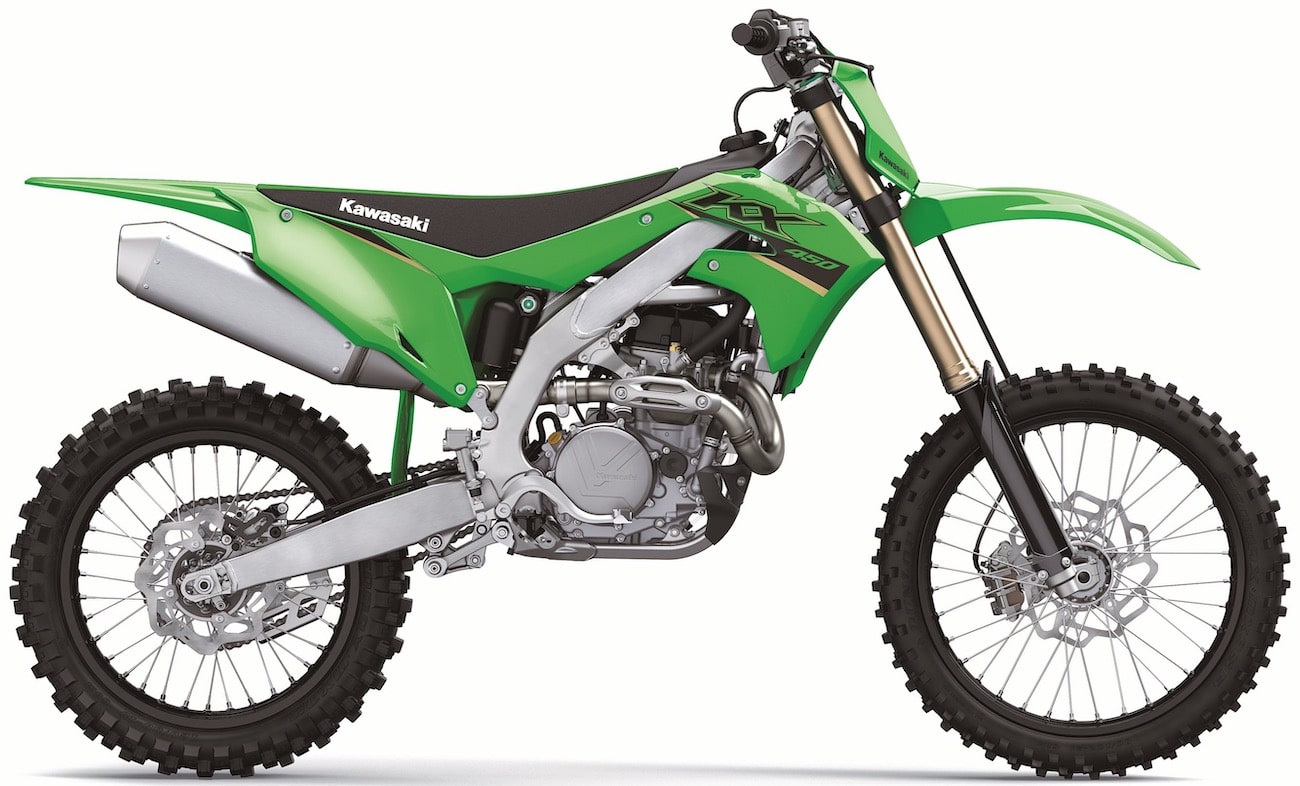 KAWASAKI KX450
The 2022 Kawasaki KX450 is basically the 2021 KX450 with some graphics changes. The 449cc, liquid-cooled, four-stroke engine is nestled into a slim aluminum perimeter frame, with 49mm Showa coil spring forks, a coned disc-spring hydraulic clutch, electric start and a new Uni-Trak linkage system connected to the Showa Compact Design rear shock with large-diameter compression adjusters to deliver race-winning performance. The MSRP is $9499.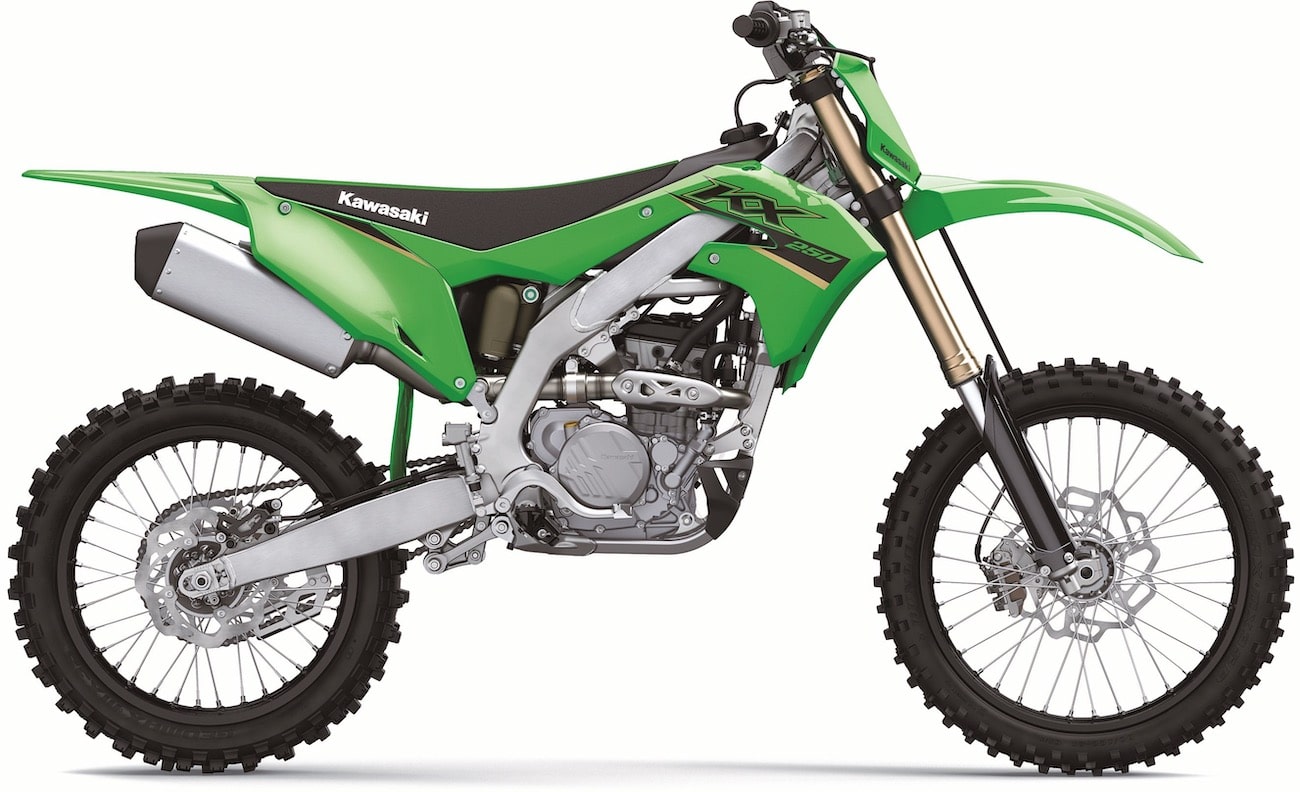 KAWASAKI KX250
Although only modestly changed over last year's KX250, the 2022 model has a heritage that boasts 18 AMA Pro titles and 193 race wins since 2004. The 2022 Kawasaki KX250 delivers significant low- to midrange performance while boasting impressive peak power on top. The valve train utilizes finger-followers to actuate the valves and help achieve its 14,000-rpm rev limit. Large-diameter, lightweight titanium valves and a high-performance piston with a dry film lubricant coating contribute to strong performance at all rpm. The KX250's slim aluminum perimeter frame is based on its KX450 counterpart. The MSRP is $8399.

KAWASAKI KX112
All new for 2022, the KX112 Supermini racer bridges the gap between minis and full-size motocross bikes and boasts a powerful 112cc engine (the largest in its class). The KX112 has a 5.8mm-longer stroke and features a bore and stroke of 52.5 x 51.6mm. The new engine is paired with the power-valve system to deliver strong low-end torque, and peak power is up because of the larger displacement. It has a stronger transmission, increased cooling performance, Dunlop MX33 tires and revised styling. The MSRP is $4999.
KAWASAKI KX85
The 2022 KX85 shares new features with its bigger KX112 counterpart, including a revised shroud design that contributes to a slimmer ergonomics package, a stronger transmission, increased cooling performance, Dunlop MX33 tires and revised styling and ergonomics. The MSRP is $4499.
KAWASAKI KX65
The KX65 returns as the most compact bike in the Kawasaki KX lineup. With its low, 29.9-inch seat height, front and rear disc brakes, and steel semi-double cradle frame, this is the perfect starter bike. It features a water-cooled engine, six-speed transmission and 33mm conventional fork (with four-position adjustable rebound damping and 8 inches of travel). The MSRP is $3799.