2023 ANAHEIM 1 SUPERCROSS PRE-RACE REPORT: TV SCHEDULE, INJURED LIST & TRACK MAP
2023 ANAHEIM 1 SUPERCROSS PRE-RACE REPORT
The Anaheim 1 Supercross is almost here and it's ready to kick off the 2023 Monster Energy Supercross season this upcoming Saturday, January 7th, at Angel Stadium in Anaheim, California. This also marks the beginning of the newly formed SuperMotocross Championship, which is a 31-race series the carries points from Supercross, Pro Motocross, two "SMX" playoff races (on SX/MX hybrid tracks) and the season finale at the Los Angeles Coliseum on October 14th.
This Saturday will be the 80th time that Supercross has raced in the Angel Stadium, which is the most races of any venue by far. It's also the 32nd time that Anaheim has been the season opener in 50 years of Supercross. Of the riders racing the 450 class weekend, there are four riders who've won this race before. Ken Roczen has won four times, Justin Barcia has won twice, while Marvin Musquin and Jason Anderson have each one win at the A1 Supercross. Although the first race is important, we should point out that Cooper Webb and Eli Tomac, both two-time 450SX Champions, haven't won A1 before. Only 17 of the 49 previous 450 season-opener winners have gone on to win the title and the last time this happened was with Ryan Villopoto in 2012.
---
TV SCHEDULE: 2023 ANAHEIM 1 SUPERCROSS

The Peacock premium streaming service costs $4.99 per month and it provides LIVE coverage of the daytime qualifying sessions at each Round and live coverage of each Supercross race. International Supercross fans can now watch LIVE using the SuperMotocross Video Pass streaming service (Supermotocross.tv) which costs $129.95 for a one-year subscription.
New for 2023, Race Day Live will expand in 2023 to cover all 31 races of the SuperMotocross World Championship series. The program will feature 2.5-hours of coverage for each Supercross event, 1-hour for each Pro Motocross event, and 2.5-hours for both SuperMotocross Playoff events and the SuperMotocross World Championship Final.
Anaheim 1 Qualifying Show – 1:30pm (pacific) – Peacock
Anaheim 1 Night Show – 7:00pm (pacific) – Peacock/USA Network
---
FACTORY 250 RIDERS SLATED TO RACE WEST COAST
STAR RACING YAMAHA: KITCHEN & ROBERTSON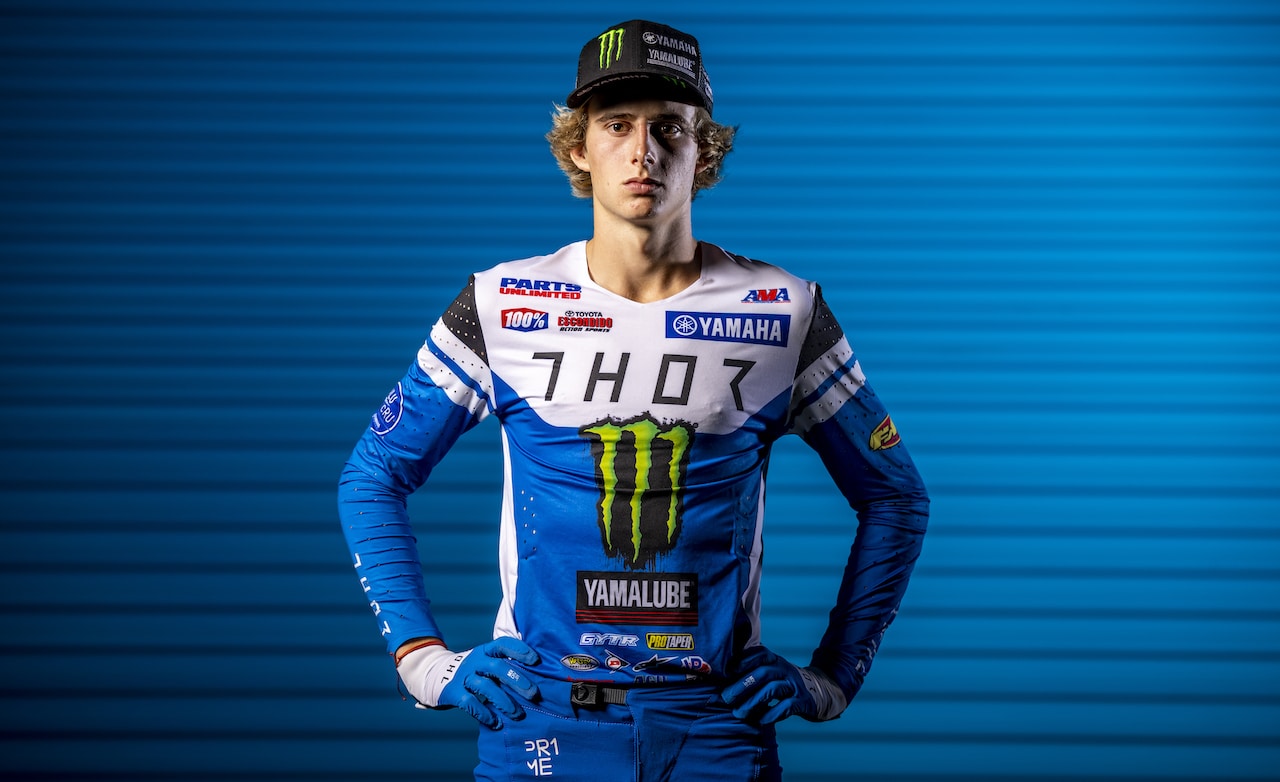 Levi Kitchen, #43, will enter the 250 West region in his second-ever Supercross season. Last year he raced 250 East, but got hurt early in the season.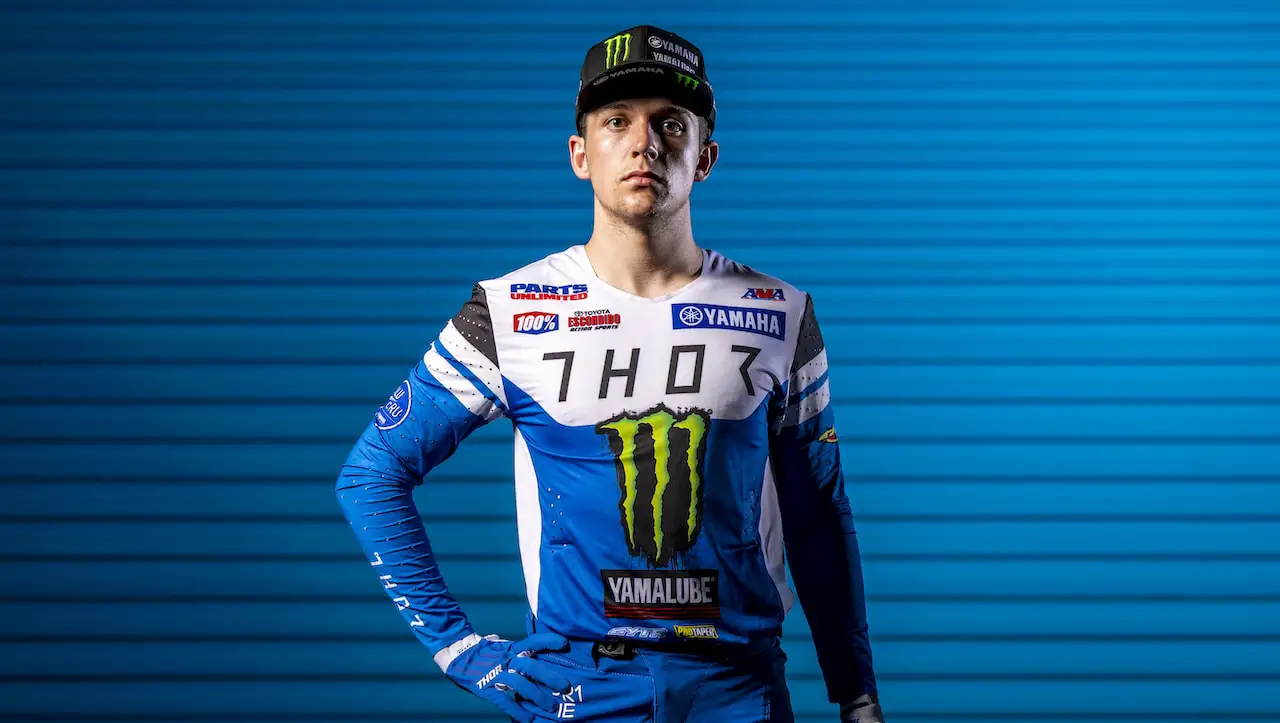 After making the switch from Rockstar Husqvarna to Star Racing Yamaha, Stilez Robertson will line up on the West.
HONDA HRC: JETT LAWRENCE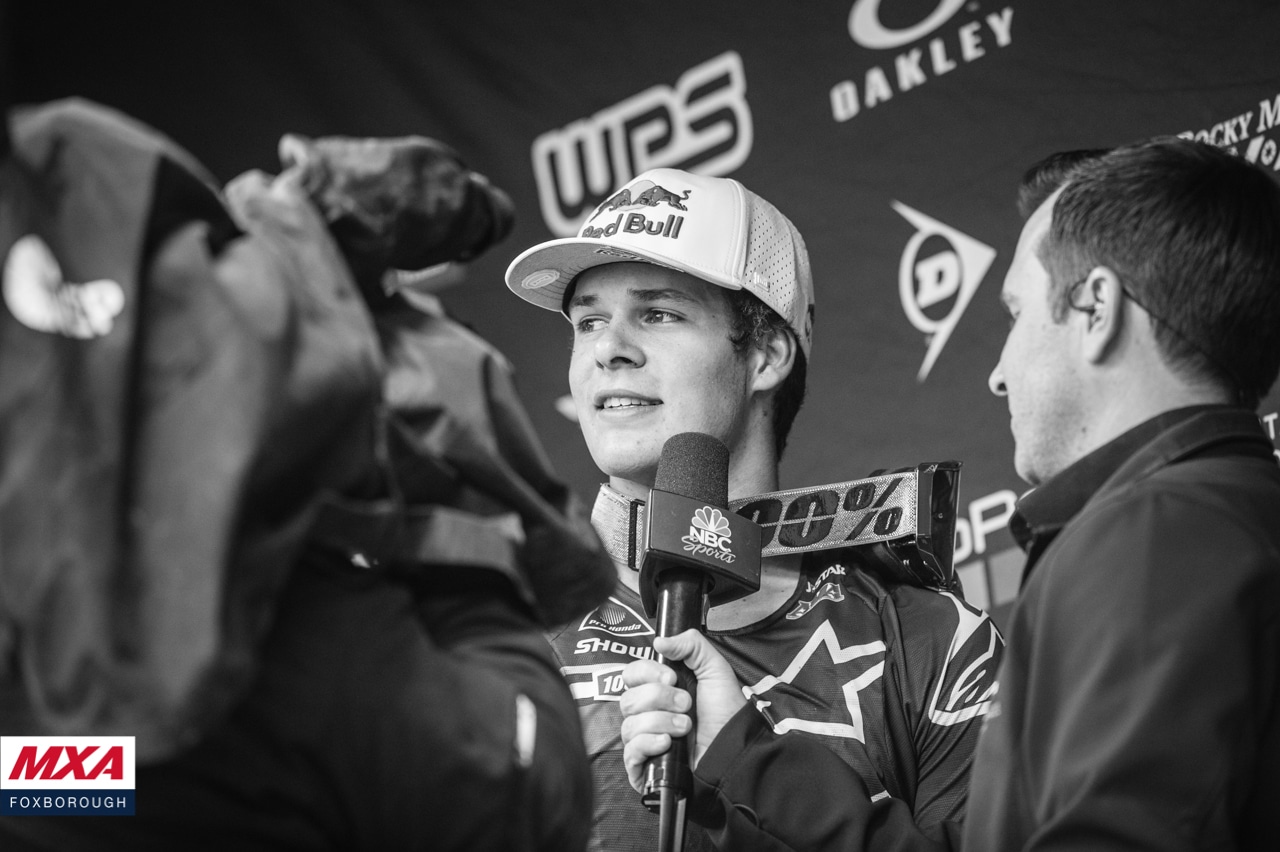 Jett Lawrence will race 250 West with his brother, Hunter Lawrence, racing 250 East. Also, HRC rookie, Chance Hymas, is scheduled to race a few East Coast rounds. 
RED BULL/TROY LEE DESIGNS/GASGAS: PIERCE BROWN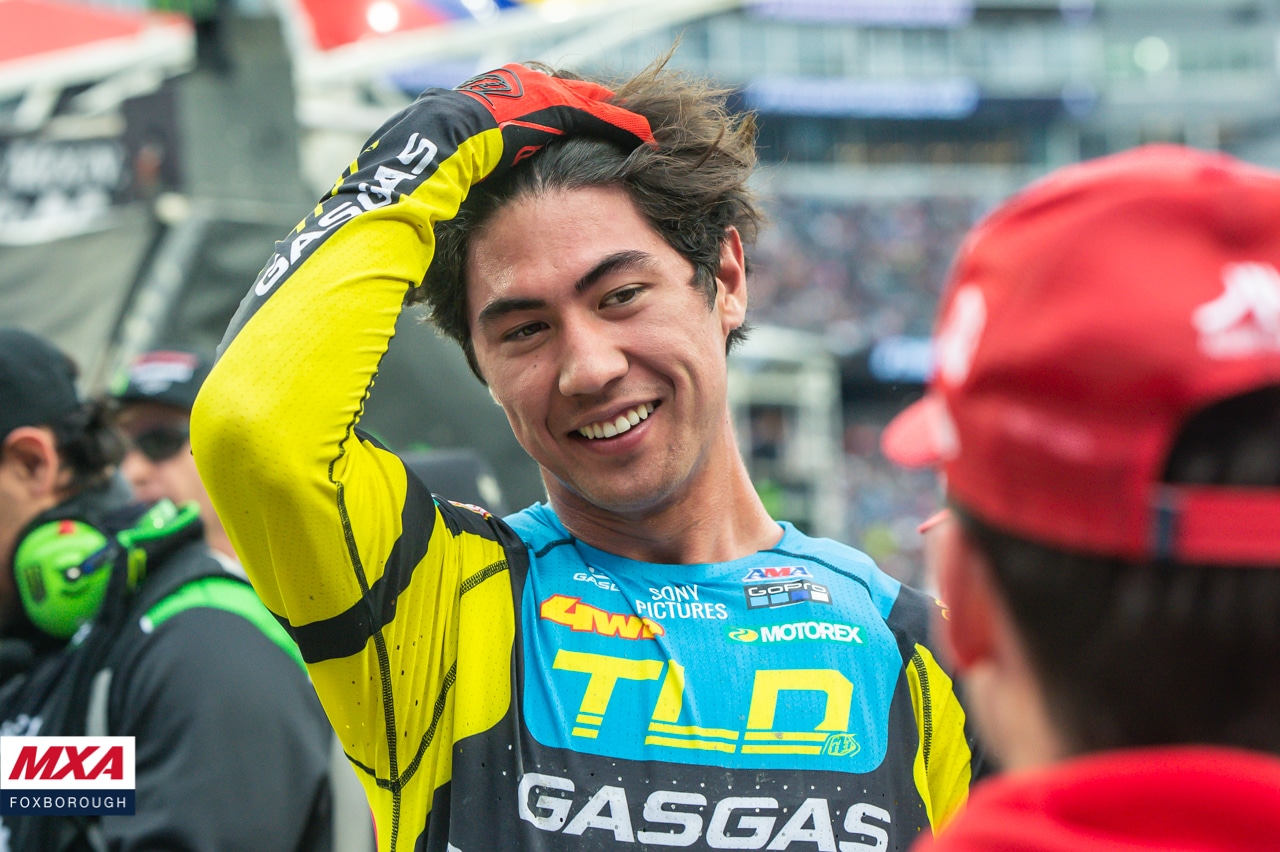 TLD has nominated Pierce Brown to represent the GasGas team in the 250 West region while Michael Mosiman will race 250 East. 
MONSTER ENERGY PRO CIRCUIT KAWASAKI: MCADOO & FORKNER
Cameron McAdoo will race 250 West for Pro Circuit. Seth Hammaker and Jo Shimoda will race 250 East.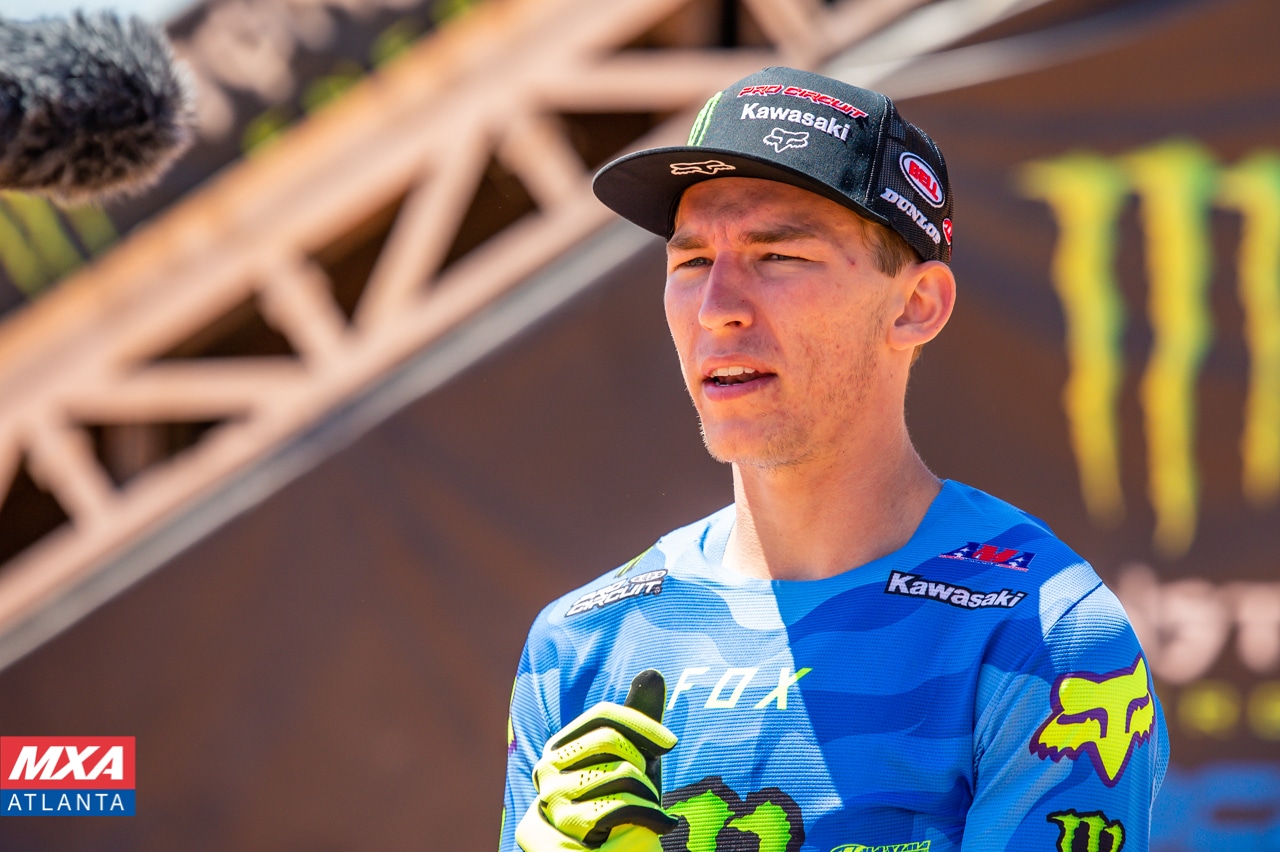 Austin Forkner will join McAdoo in 250 West.
RED BULL KTM: VOHLAND
Max Vohland will represent KTM in 250 West while the newest KTM rider and two-time MXGP 250 Champion, Tom Vialle, will prepare for 250 East.
ROCKSTAR HUSQVARNA: TBD
We expect Rockstar Husqvarna to position RJ Hampshire in the West region with Jake Swoll on the East, but their plans are unknown. 
BARX SUZUKI: MASTERPOOL, WAGEMAN, DRAKE, MUMFORD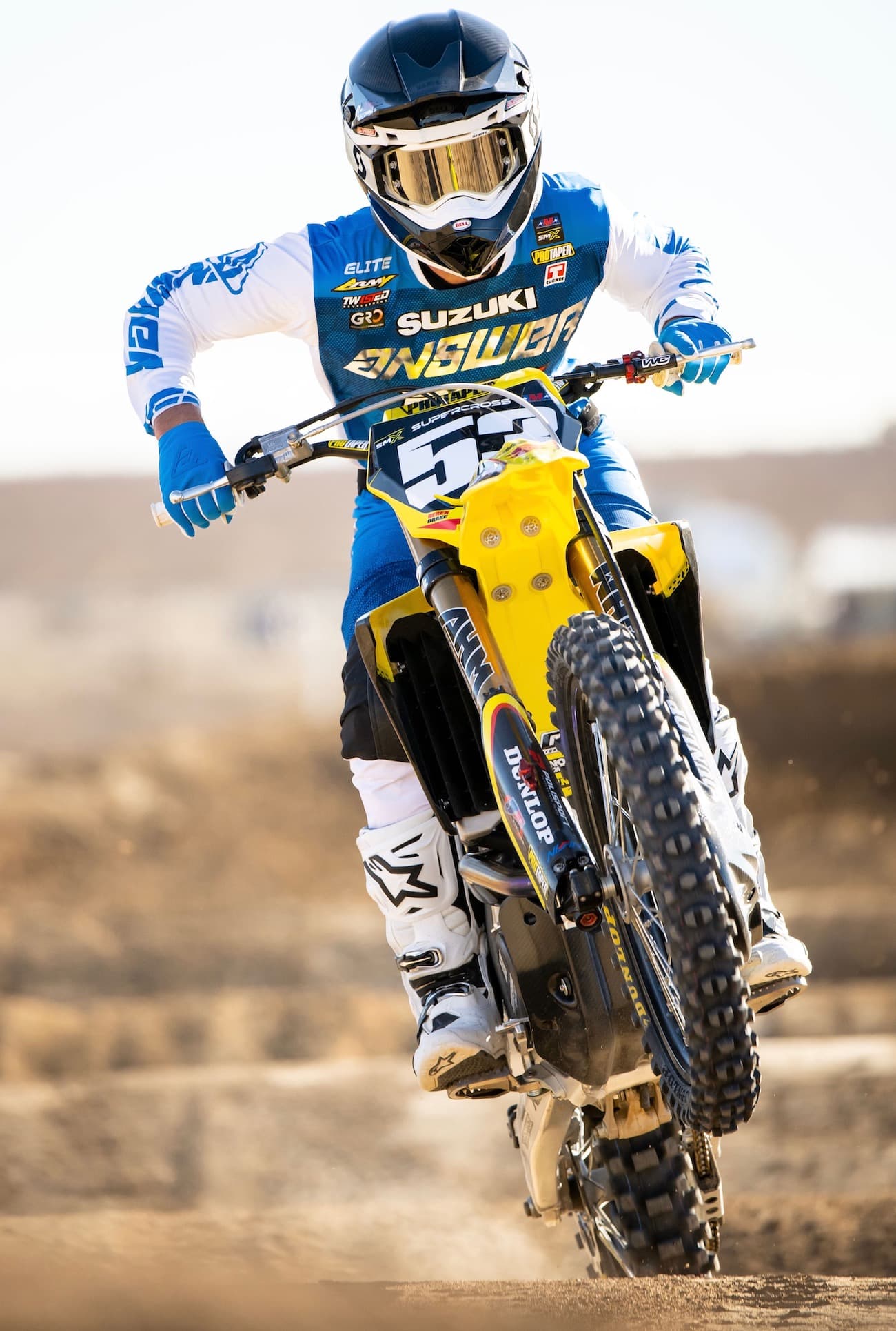 Derek Drake is a former factory Troy Lee Designs KTM rider but he's ridden for BarX Suzuki since for the last two seasons. Derek also rode for the MDK KTM team in the two-round World Supercross series this offseason and unfortunately broke his wrist at the Australian event. However, he's back on yellow for 2023 with BarX Suzuki.
After riding for the AEO KTM team for Outdoors last year, Ty Masterpool is making his Supercross debut with BarX Suzuki.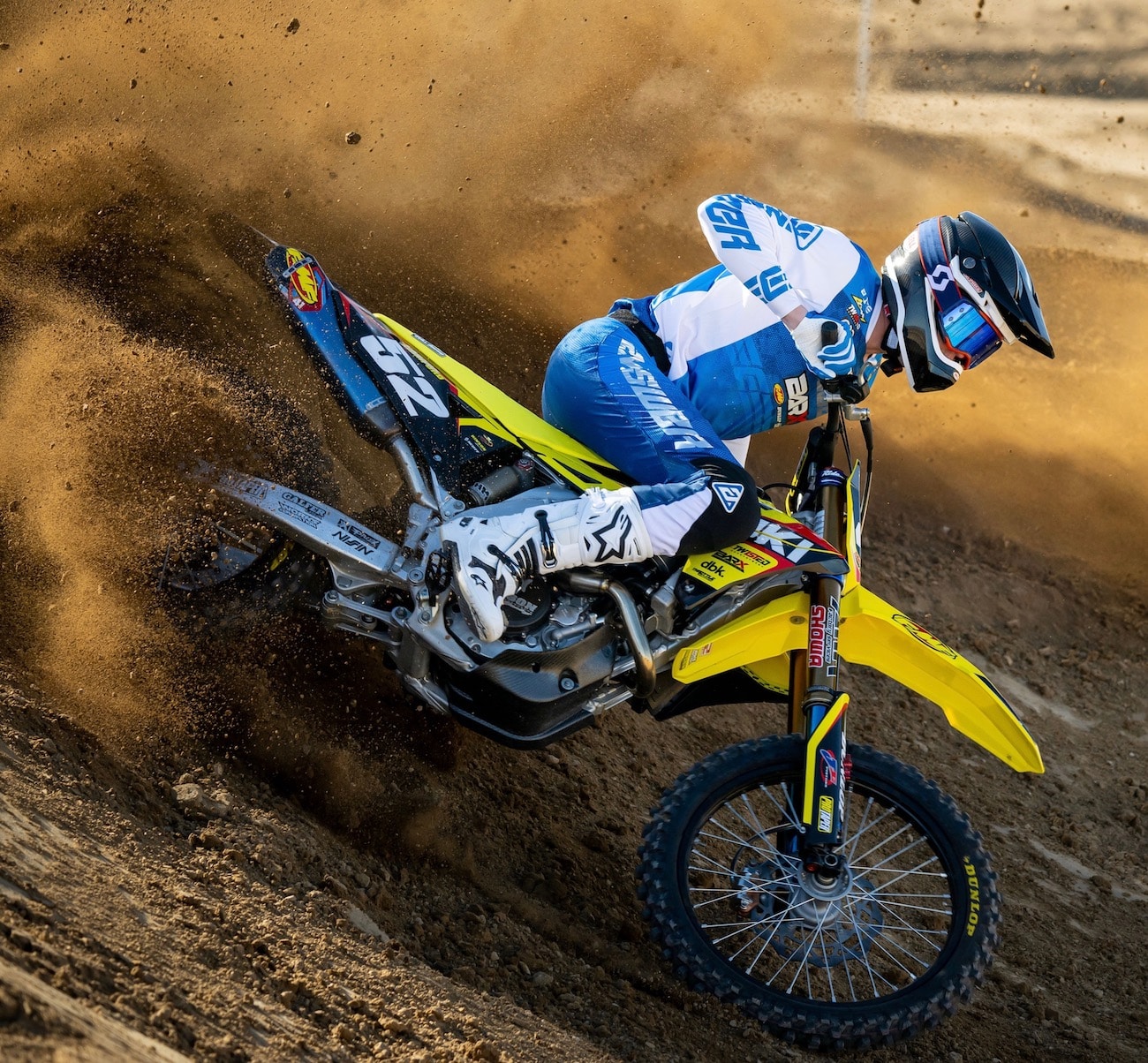 Carson Mumford enters his second year with BarX Suzuki with an injured wrist. He may lineup later in the SX West season, but his team will not travel to the East coast this year. 
After multiple seasons with the privateer Solitare Yamaha team, Robbie Wageman is happy with his new home at BarX Suzuki for 2023.
HEP SUZUKI: SCHWARTZ
Dilan Schwartz rode for BarX Suzuki the last few years and now he has moved to HEP Suzuki for 2023. 
CLUBMX YAMAHA: NICOLETTI & LOPES
Phil Nicoletti will race for ClubMX in the West with Garrett Marchbanks and Jeremy Martin racing East.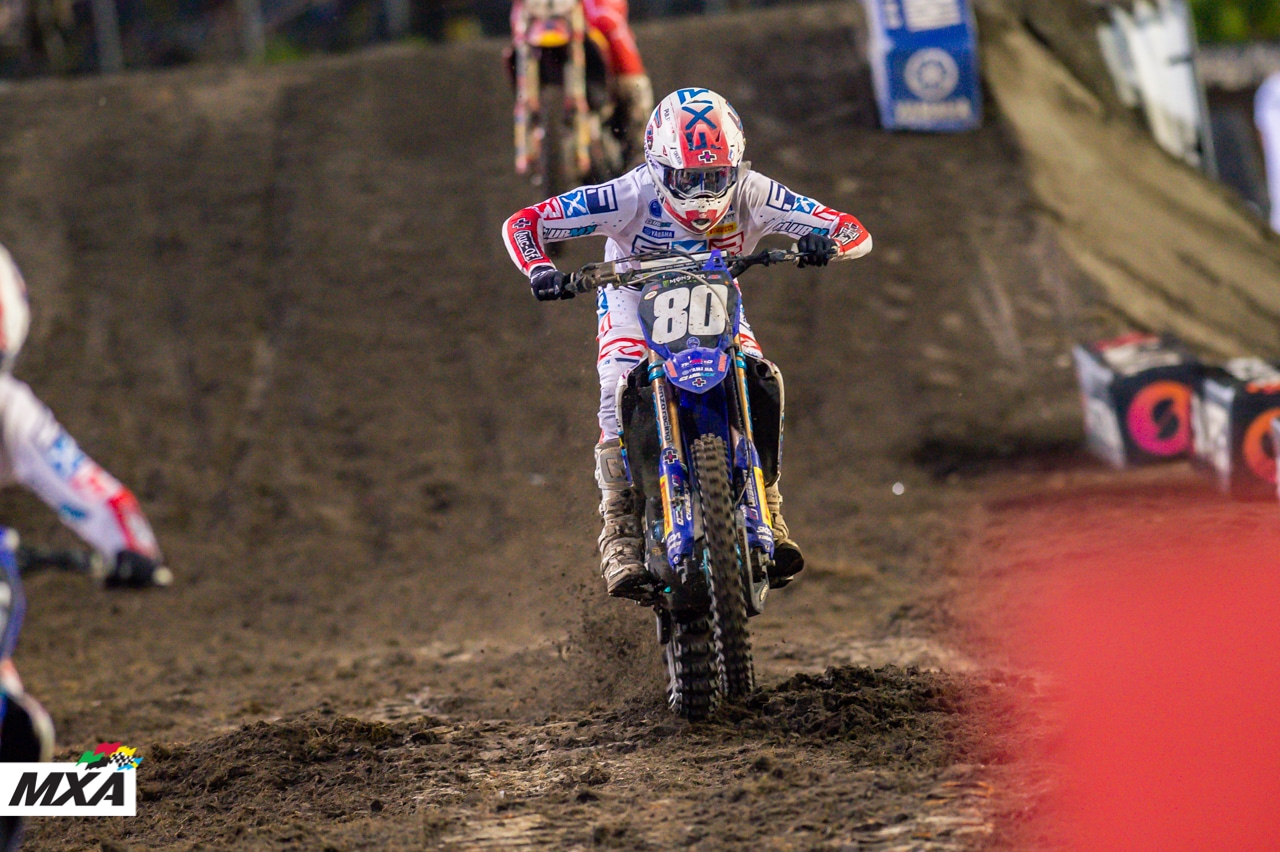 Enzo Lopes will join Phil in the West.
---
WHO'S WHO IN '23? NEW NUMBERS
Check out a full list of the Top 100 ranked riders and their new race numbers for the 2023 season by clicking here. 
Heading into the 2023 season, Eli Tomac will have the number one plate on his Star Racing Yamaha YZ450F and all of the regular contenders you know and love, who've already secured two-digit career numbers, will have the same call signs. However, young guns like Austin Forkner, Jo Shimoda, Michael Mosiman and more have updated numbers headed into the new year.
---
TRACK MAP: 2023 ANAHEIM 1 SUPERCROSS
The 2023 Anaheim 1 Supercross track layout consists of a split start with an over/under jump going over the middle of the starting gate. The track has one main whoop section with a small whoop section after the table-top that jumps onto the start. 
---
ANAHEIM 1 SUPERCROSS RACE DAY SCHEDULE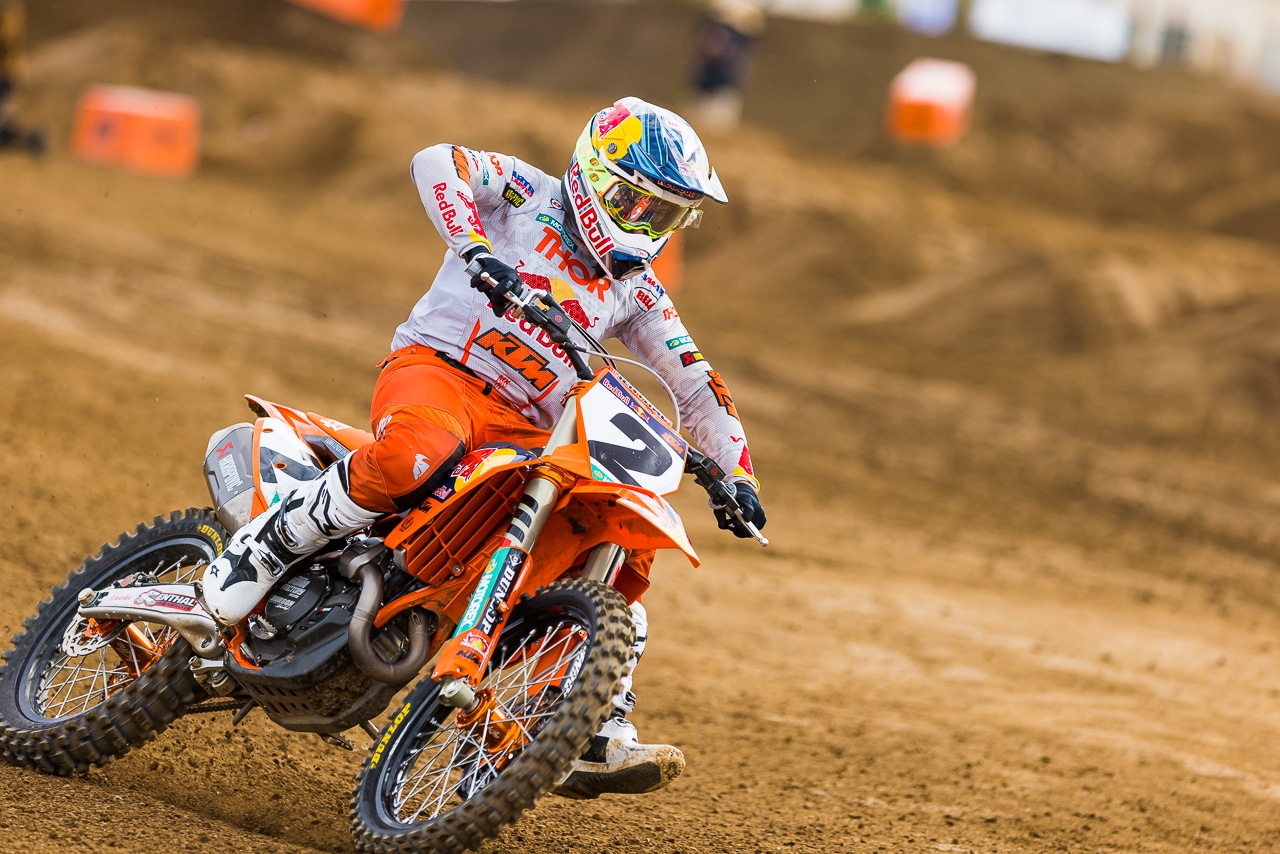 See below for the full schedule of practice, qualifying and racing on Saturday, Jan. 7th. 
12:00 pm – 12:08 pm 250SX Group C Free Practice
12:10 pm – 12:18 pm 250SX Group B Free Practice
12:20 pm – 12:28 pm 250SX Group A Free Practice
12:30 pm – 12:38 pm 450SX Group A Free Practice
12:40 pm – 12:48 pm 450SX Group B Free Practice
12:50 pm – 12:58 pm 450SX Group C Free Practice 
 1:05 pm – 1:15 pm 250SX Group C Qualifying
1:20 pm – 1:30 pm 250SX Group B Qualifying
1:35 pm – 1:45 pm 250SX Group A Qualifying 
1:50 pm – 2:00 pm 450SX Group A Qualifying
2:05 pm – 2:15 pm 450SX Group B Qualifying
2:20 pm – 2:30 pm 450SX Group C Qualifying
2:30 pm – 2:45 pm KTM Junior Racing Practice 
3:20 pm – 3:30 pm 250SX Group C Qualifying
3:35 pm – 3:45 pm 250SX Group B Qualifying
3:50 pm – 4:00 pm 250SX Group A Qualifying
4:05 pm – 4:15 pm 450SX Group A Qualifying
4:20 pm – 4:30 pm 450SX Group B Qualifying
4:35 pm – 4:45 pm 450SX Group C Qualifying
4:45 pm – 5:00 pm KTM Junior Racing Practice 
EVENING PROGRAM: Opening Ceremonies starts at 6:30 pm
7:10 pm – 7:18 pm 250SX Heat #1 – 6 Minutes/Plus 1 lap – 20 riders (1 – 9 to Main)
7:23 pm – 7:31 pm 250SX Heat #2 – 6 Minutes/Plus 1 lap – 20 riders (1 – 9 to Main) 
7:37 pm – 7:45 pm 450SX Heat #1 – 6 Minutes/Plus 1 lap – 20 riders (1 – 9 to Main)
7:51 pm – 7:59 pm 450SX Heat #2 – 6 Minutes/Plus 1 lap – 20 riders (1 – 9 to Main) 
8:05 pm – 8:11 pm KTM Junior Racing Main Event – 3 Laps – 15 Riders 
8:22 pm – 8:29 pm 250SX Last Chance Qualifier – 5 Minutes/Plus 1 lap – 22 riders (1 – 4 to Main)
8:34 pm – 8:41 pm 450SX Last Chance Qualifier – 5 Minutes/Plus 1 lap – 22 riders (1 – 4 to Main) 
8:55 pm – 9:12 pm 250SX Main Event – 15 Minutes/Plus 1 lap – 22 riders
9:27 pm – 9:49 pm 450SX Main Event – 20 Minutes/Plus 1 lap – 22 riders 
---
FAN FEST: 2023 ANAHEIM 1 SUPERCROSS
The fan fest doors open the pits at 12:00pm and close at 6:00pm. Opening ceremonies starts at 6:30pm and the night show starts at 7:00pm. 
---
INJURED LIST:
Brandon Hartranft: Back, Ribs, Hip, Shoulder

Brandon Hartranft offseason injury was the most severe and he is still in the recovery process, unsure of when he'll be fully recovered. The Twisted Tea/Progressive/HEP Motorsports/Suzuki rider suffered multiple fractures to the lumbar spine, ribs, and shoulder, as well as a hip displacement.
Brandon Hartranft posted via instagram: "Tuesday I was training and did this rhythm. It was a 3-3-3-on off. Well the middle of the 3 triple my bike cut out and I landed head first which caused L1-L2 endplate fractures, L3-L4 transverse process fractures, L1-L3 spinous process fractures, left hip dislocation, right rib fractures 5-7, right scapular fracture, and right hemothorax with chest tube placement."
Brandon Hartranft's spot on the Twisted Tea HEP Suzuki team has been replaced by Shane McElrath.
JEREMY MARTIN | INJURED LEG (WILL RACE EAST COAST)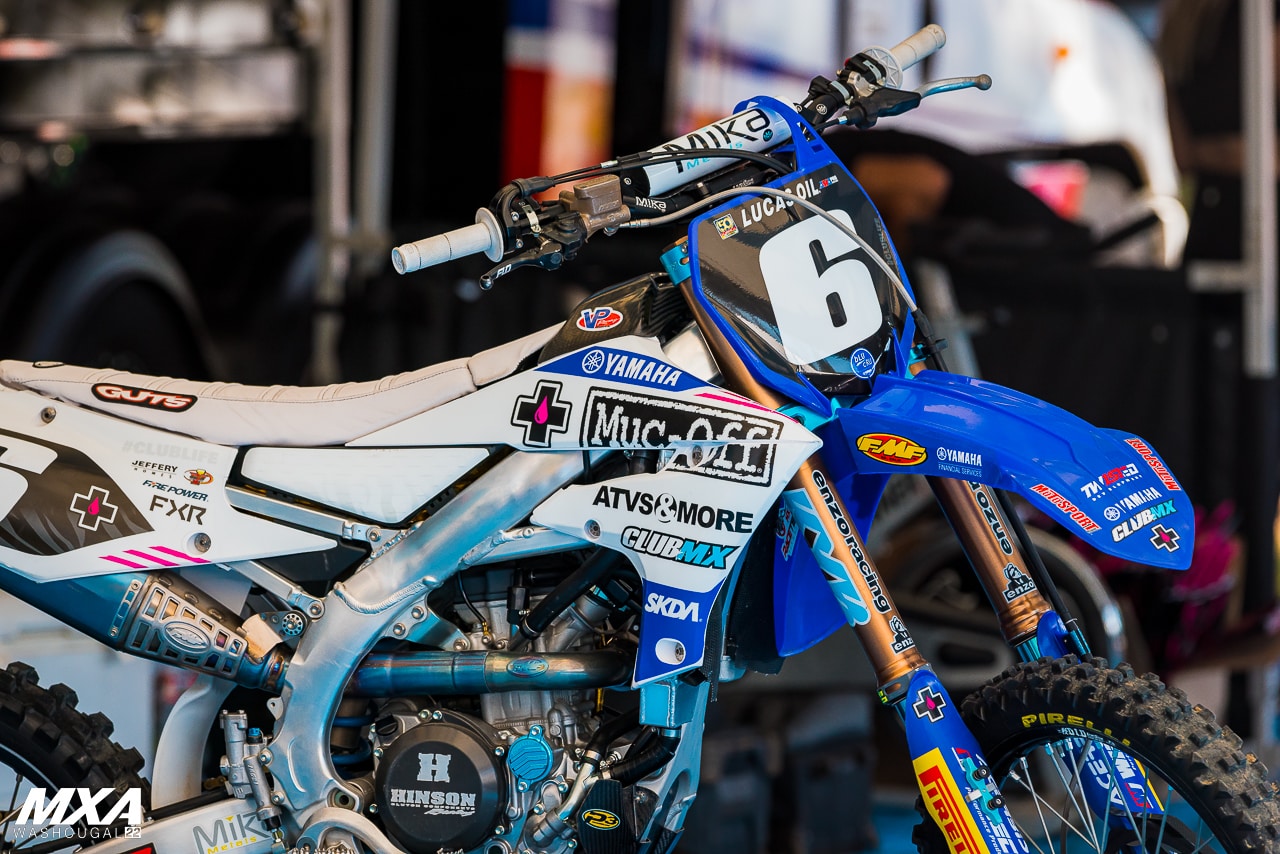 Jeremy Martin's debut with the ClubMX Mic-Off Yamaha team will be delayed until the East Coast regional Supercross series kicks off in February after a big practice crash at the ClubMX Training Facility. Click here to watch the ClubMX vlog video.
Jeremy Martin. 
CARSON MUMFORD: WRIST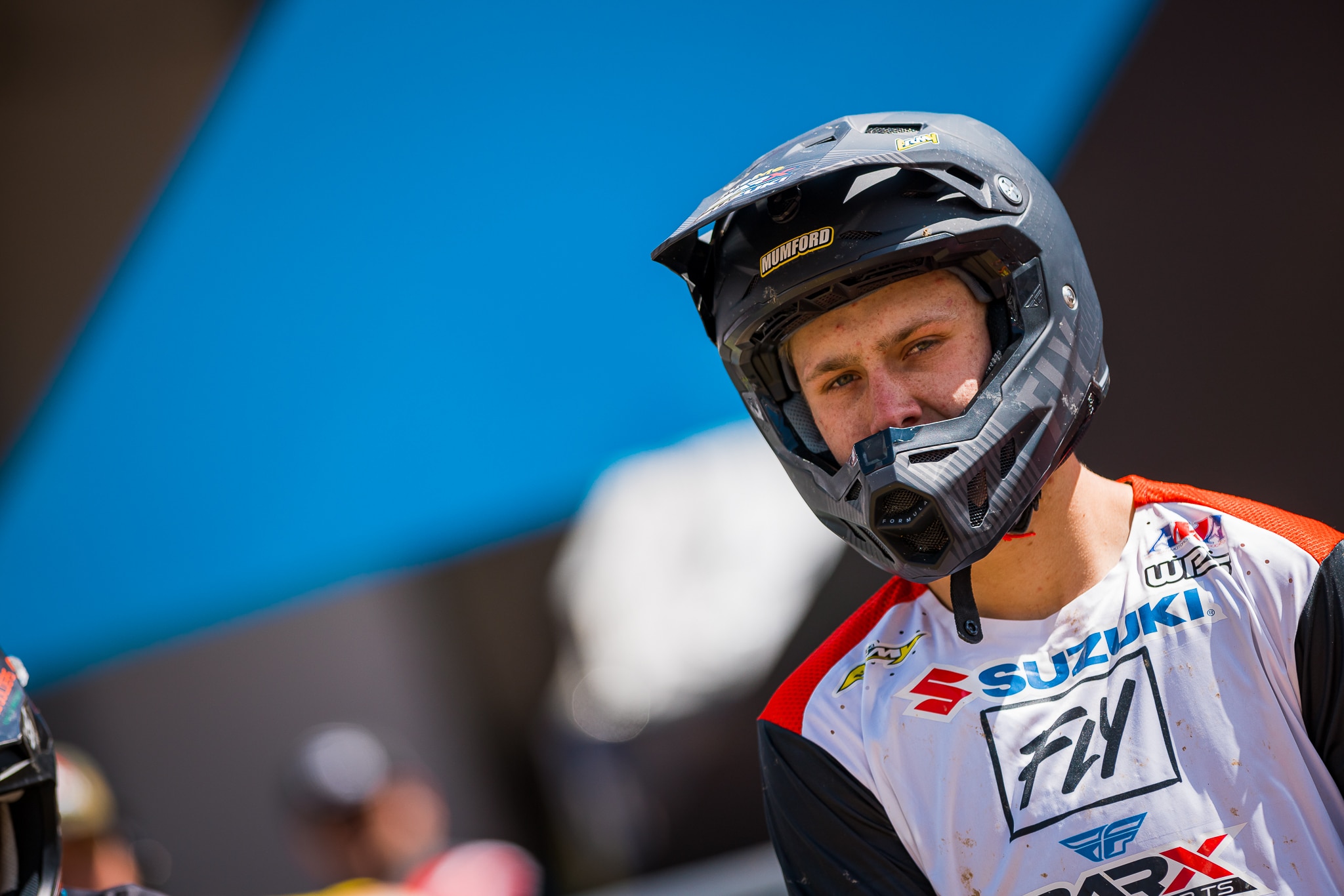 BarX Suzuki rider, Carson Mumford, broke his wrist during pre-season testing.
Carson posted via instagram: "Man yesterday is just one of those days I wished never happened. Was riding so well and feeling so great on the bike and unfortunately had a rare malfunction in one of the rhythms which sent me over the bars. I landed straight on my back and first thing I thought was oh no my season was over. Right away @bradleytaft_ was standing over me asking if I was ok, I showed him my wrist and said call an ambulance. Such a bummer for me and my team I feel like this year I worked on all my weaknesses so much and went the extra mile with everything and I have nothing to show for it .I know @twisteddevelopmentracing does everything possible to make our bikes great and safe unfortunately sometimes in our sport things just happen. As of now I'll be getting surgery tomorrow and trying to get back to what I love! Thanks to everyone who reached out to me it really means a lot to see how many people actually care❤️"
GARRETT MARCHBANKS: WRIST (WILL RACE EAST COAST)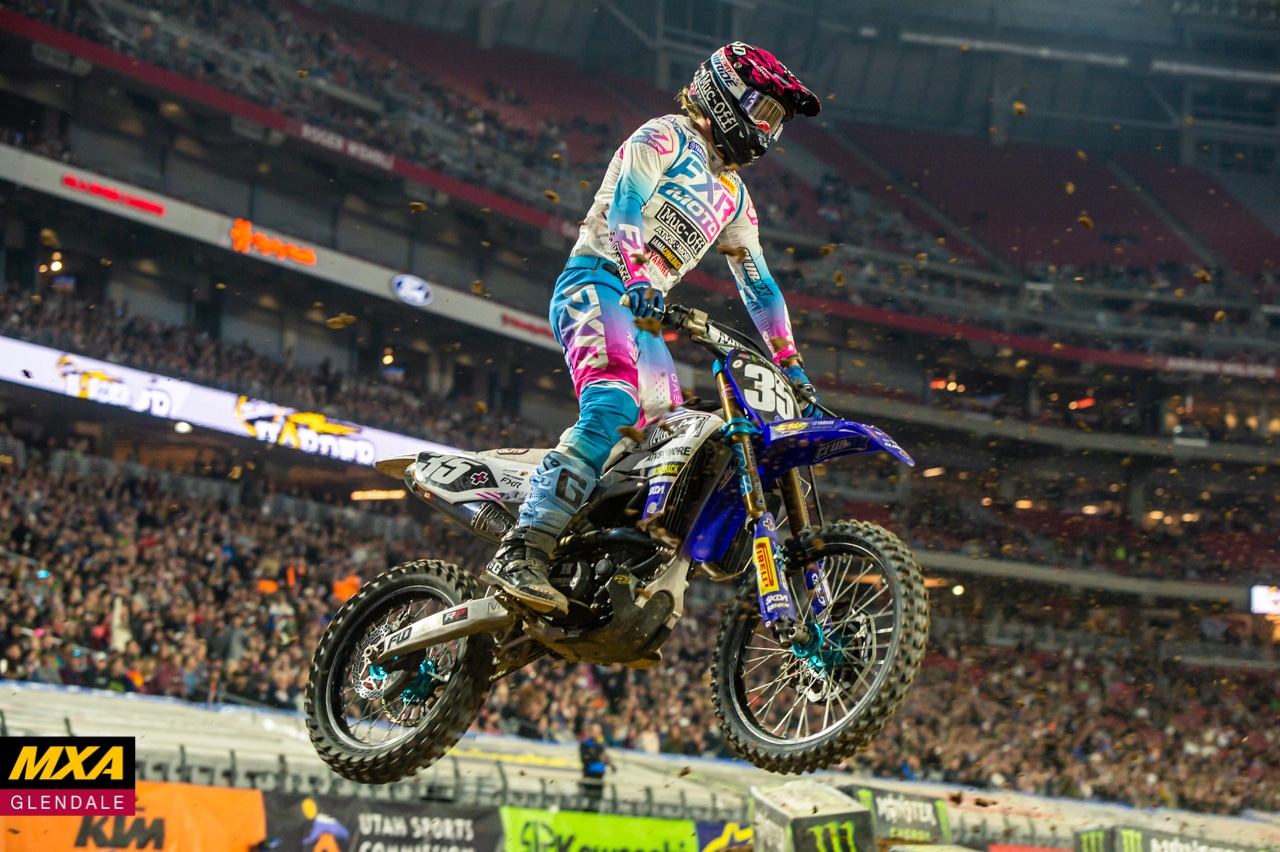 Garrett Marchbanks was planning to race the 250 West Coast series, but he broke his wrist while training. 
ClubMX Yamaha issued a statement:
"The sport of Supercross is inherently dangerous whether it is practicing or racing. Recently

Garrett

Marchbanks

suffered a minor setback and broke a bone in his wrist. The good news is, the original plan was for him to compete in the East coast schedule and with some luck, he will be ready to go. There are still several weeks before the series starts in Houston so we are optimistic for his return. I will give another update as it gets closer." 
---
2022 ANAHEIM 1 SUPERCROSS 
450 CLASS HIGHLIGHTS
250 CLASS HIGHLIGHTS