2023 MOTOCROSS DES NATIONS HAS BEEN MOVED UP TWO WEEKS TO ACCOMMODATE AMERICAN RIDERS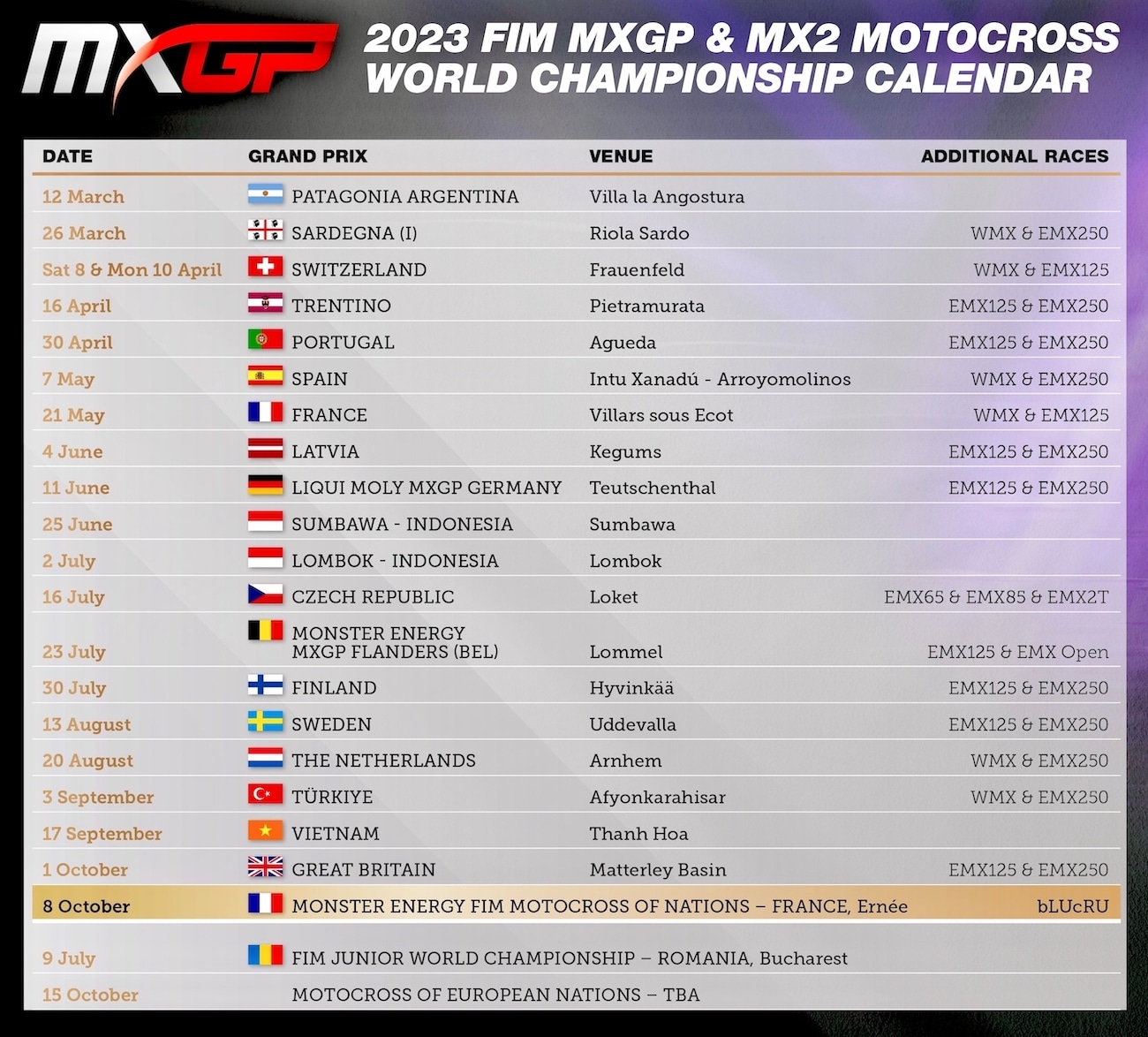 The Motocross des Nations, previously scheduled on October 22, 2023, in Ernée, France, will be moved up to October 8. This decision was made to align the worldwide racing calendars—specifically the AMA SuperMotocross Play-offs, which take place on Sept. 9, 16 & 23. The new MXDN date will allow the best riders based and competing in the USA series, which includes many European and Australian riders, to participate in the event. With the old date the American-based riders would hav had to wait a month before the MXDN (and in the past the long delay made many potential team riders lose interest because it bites into their limited time off and pre-season testing schedules).
The fly in the ointment of moving the MXDN to October 8 was that the British Grand Prix was scheduled on Oct. 15, which would have it being held after the MXDN. Thus, the 2023 British Grand Prix at Matterley Basin will now be on October 1.