2023 SALT LAKE CITY SUPERCROSS PRE-RACE REPORT: INJURY REPORT, TV SCHEDULE, & MORE

2023 SALT LAKE CITY SUPERCROSS PRE-RACE REPORT: INJURY REPORT, TV SCHEDULE, & MORE
The 2023 Monster Energy Supercross season has created a rollercoaster of emotions for loyal Supercross fans. Of course, there have been lots of injuries throughout the season, but the main title contenders, Eli Tomac, Cooper Webb, and Chase Sexton, stayed healthy and continued to fight for wins. These three guys were only separated by five points coming into the Daytona Supercross, which showed just how close the Championship really was. At Round 15 of the season, Cooper Webb went down in the Heat race and his head was run over by Adam Cianciarulo, causing a concussion and putting him out of the series. Then, at Round 16, Eli Tomac slightly overshot a jump in a rhythm lane, hyper-extended his ankle, and ruptured his Achilles Tendon. Just like that, Chase Sexton went from third to first in the Championship after his rivals went out with injury, and now he's the 450SX Champion.
The only way for Chase Sexton to lose the title now is if Eli Tomac miraculously heals from his ankle injury overnight and lines up to race in Salt Lake City. Eli would have to win and Chase would have to finish fourth or worse, for Eli to get the title. However, Eli and his team have already confirmed that he won't be lining up.
2023 SALT LAKE CITY SUPERCROSS TRACK MAP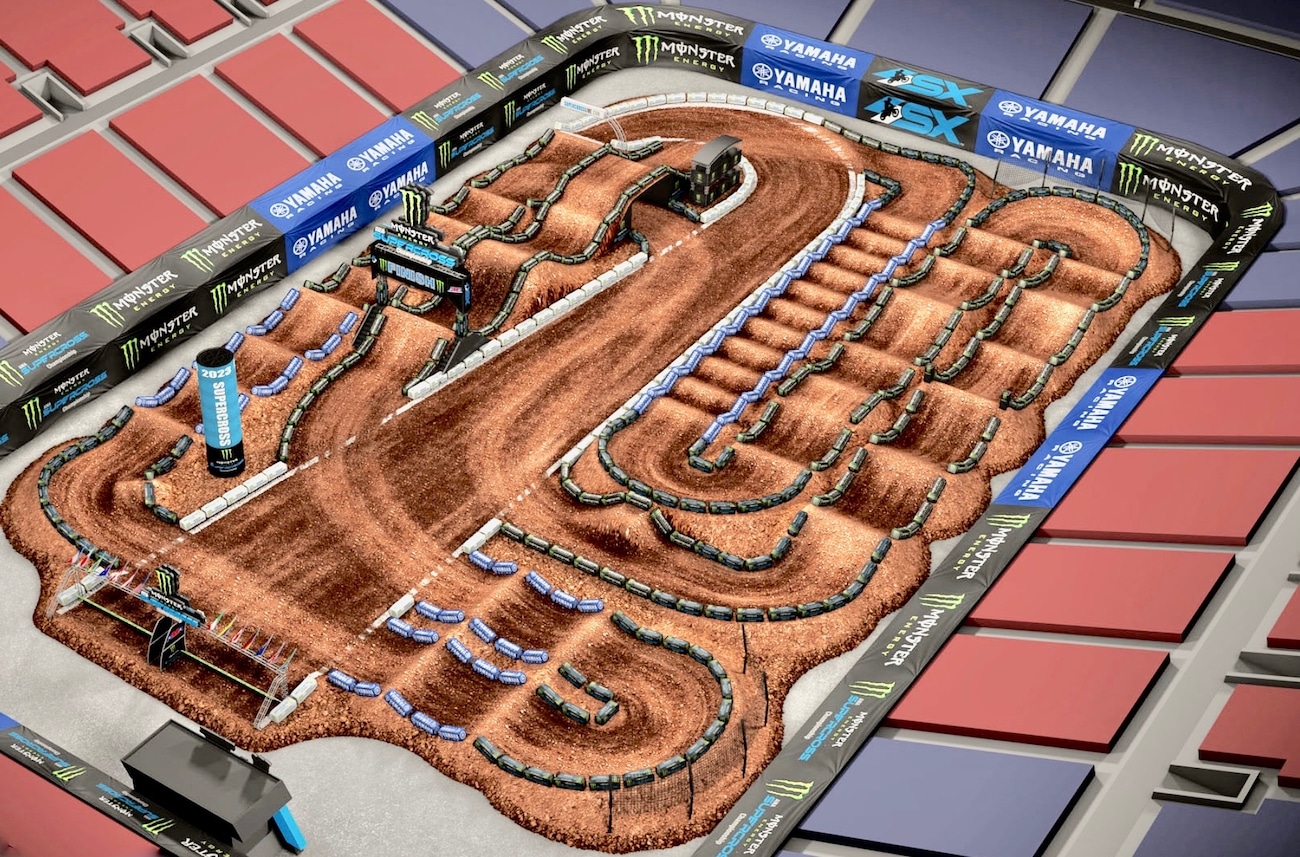 The Salt Lake City Supercross track is pretty exotic. The start is long, there are multiple turns with inside singles. Plus, the track zig-zags across the start four different times. 
THIS WEEK IN MXA: ELI TOMAC'S BIG DECISION
TV SCHEDULE: SALT LAKE CITY SUPERCROSS
The Peacock premium streaming service costs $4.99 per month and it provides LIVE coverage of the daytime qualifying sessions at each Round and live coverage of each Supercross race. International Supercross fans can now watch LIVE using the SuperMotocross Video Pass streaming service (Supermotocross.tv) which costs $129.95 for a one-year subscription.
New for 2023, Race Day Live will expand in 2023 to cover all 31 SuperMotocross World Championship series races. The program will feature 2.5 hours of coverage for each Supercross event, 1 hour for each Pro Motocross event, and 2.5 hours for both SuperMotocross Playoff events and the SuperMotocross World Championship Final.
Salt Lake City Qualifying Show – 1:30 pm (pacific), 4:30 pm (Eastern) – Peacock
Salt Lake City Night Show – 7:00 pm (pacific), 10:00 pm (Eastern) – USA Network/Peacock
Salt Lake City (re-air) – *Monday, May 15th, 10:00 pm (pacific),  Monday 1:00 am (Eastern) – CNBC Channel
450 CLASS POINT STANDINGS (AFTER ROUND 16 OF 17)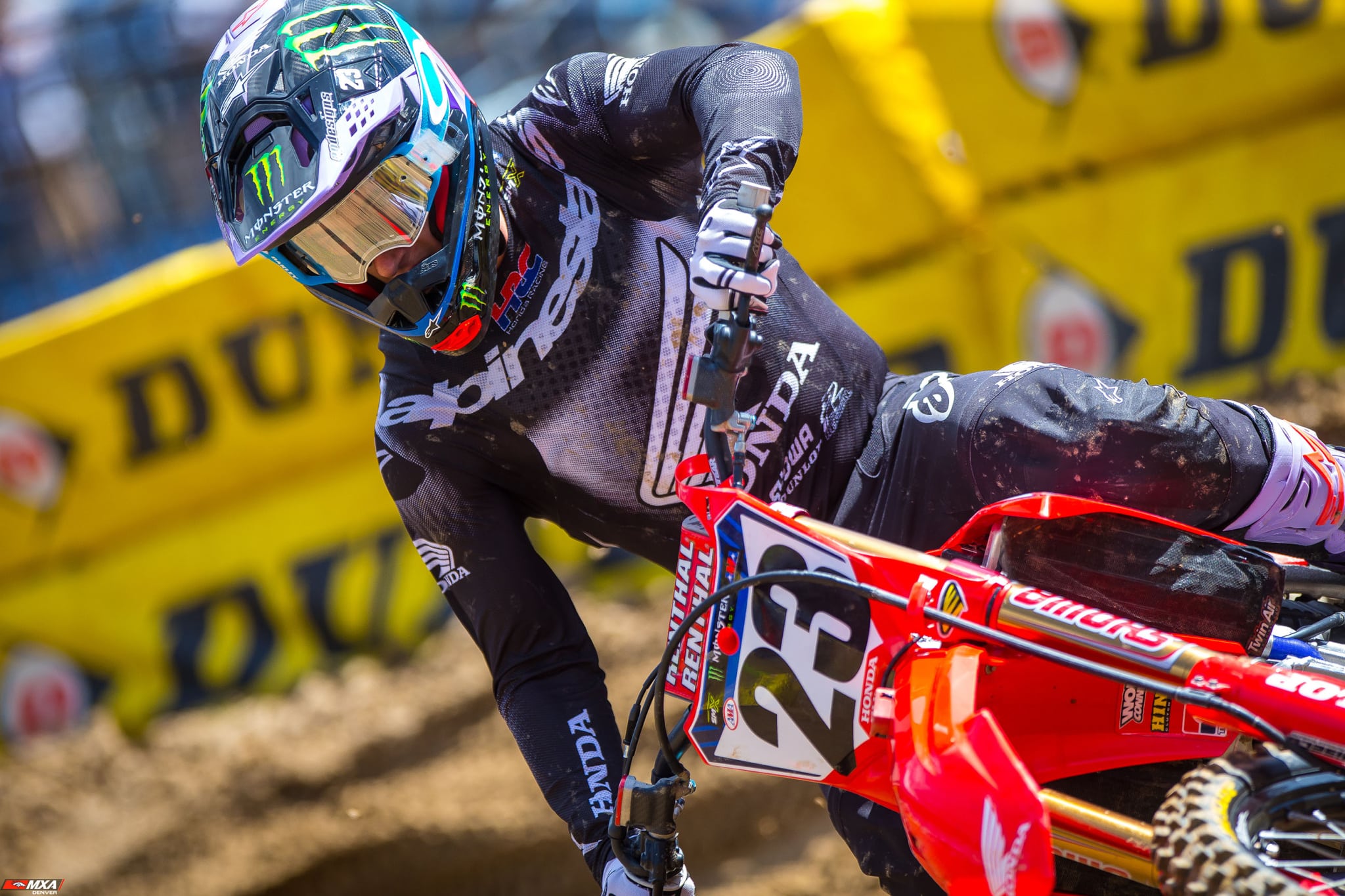 Chase Sexton is already your 2023 Monster Energy Supercross 450SX Champion, but he will be pushing to get his fifth win of the season this weekend to further prove to the naysayers that he deserves this 450SX title.
| | | | |
| --- | --- | --- | --- |
| POS. | # | NAME | Total Points |
| 1 | 23 | Chase Sexton | 346 |
| 2 | 1 | Eli Tomac | 339 |
| 3 | 2 | Cooper Webb | 304 |
| 4 | 94 | Ken Roczen | 303 |
| 5 | 51 | Justin Barcia | 267 |
| 6 | 21 | Jason Anderson | 242 |
| 7 | 7 | Aaron Plessinger | 213 |
| 8 | 9 | Adam Cianciarulo | 191 |
| 9 | 46 | Justin Hill | 191 |
| 10 | 15 | Dean Wilson | 182 |
250 WEST CLASS POINT STANDINGS (AFTER ROUND 8 OF 9)
Jett Lawrence has already won the 250SX West Coast Championship and the Salt Lake City Supercross will be his final 250 race before he makes the jump to the 450 class for the 2023 Pro Motocross season. 
| | | | |
| --- | --- | --- | --- |
| POS. | # | NAME | Total Points |
| 1 | 18 | Jett Lawrence | 197 |
| 2 | 24 | Rj Hampshire | 163 |
| 3 | 56 | Enzo Lopes | 137 |
| 4 | 43 | Levi Kitchen | 135 |
| 5 | 34 | Max Vohland | 121 |
| 6 | 49 | Mitchell Oldenburg | 117 |
| 7 | 48 | Cameron Mcadoo | 101 |
| 8 | 33 | Pierce Brown | 98 |
| 9 | 83 | Cole Thompson | 87 |
| 10 | 41 | Derek Kelley | 86 |
250 EAST CLASS POINT STANDINGS (AFTER ROUND 9 OF 10)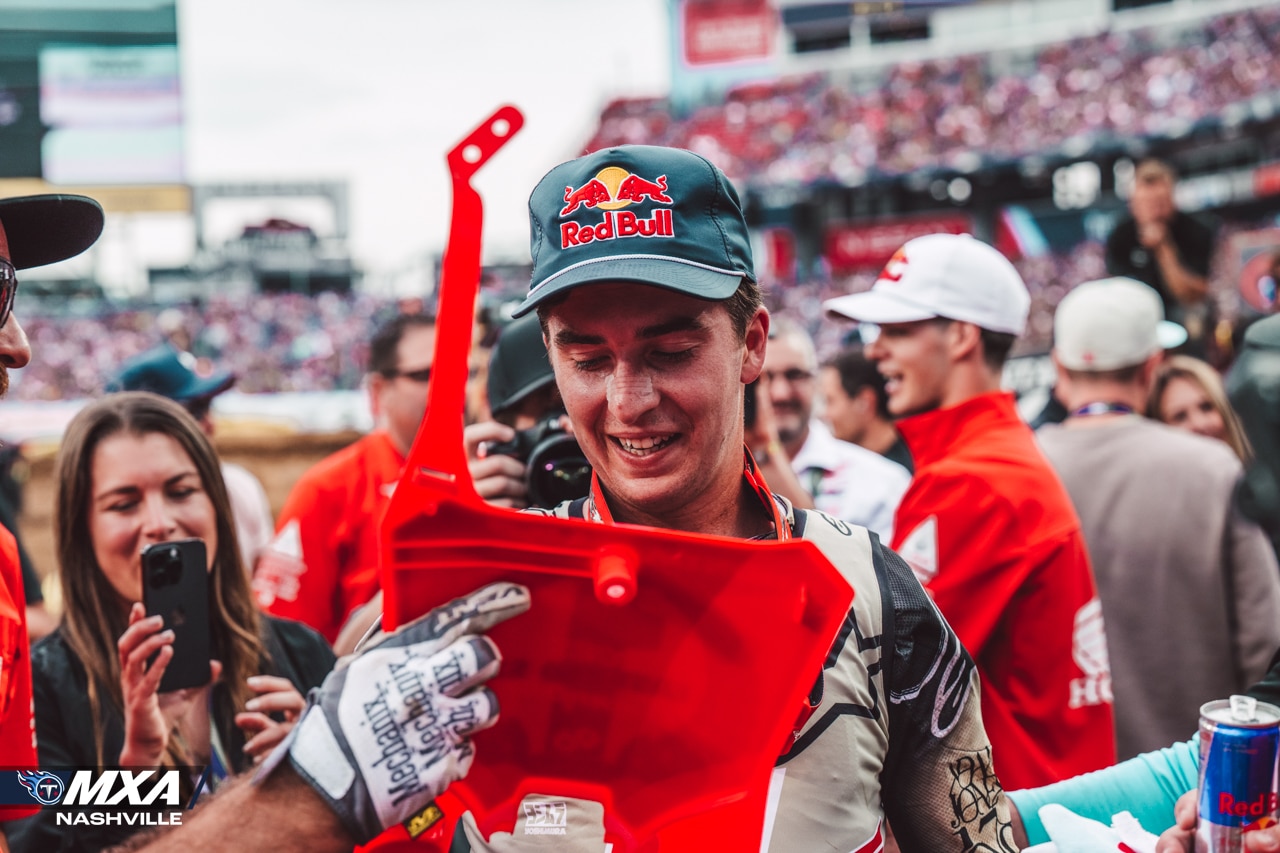 Hunter Lawrence won the 250SX East Coast title two weeks ago in Nashville and this Saturday will be his last 250 race against his brother, Jett.
| | | | |
| --- | --- | --- | --- |
| POS. | # | NAME | Total Points |
| 1 | 96 | Hunter Lawrence | 224 |
| 2 | 238 | Haiden Deegan | 168 |
| 3 | 63 | Max Anstie | 166 |
| 4 | 58 | Jordon Smith | 141 |
| 5 | 57 | Chris Blose | 132 |
| 6 | 6 | Jeremy Martin | 128 |
| 7 | 29 | Nate Thrasher | 120 |
| 8 | 128 | Tom Vialle | 111 |
| 9 | 67 | Cullin Park | 109 |
| 10 | 285 | Coty Schock | 89 |
INJURY REPORT:
ELI TOMAC – ACHILLES TENDON 
Eli Tomac hyper extended his ankle while leading the 450 Main Event at Denver and ruptured his achilles tendon, putting him out for the entire season. As of now, Eli doesn't know if he will retire or come back to race in 2024. We hope to see him back on the track again next year. 
JASON ANDERSON – NECK INJURY
Jason Anderson posted via instagram: "So last weekend I had a crash in practice that I didn't think it was too bad… After racing then practicing this week I felt like something was wrong. So after a ct scan it showed I have a non-displaced fracture at c5-c6 in my neck. Obviously, that's one of the things we fear the most as racers is a injury in that area, but luckily where the fracture is my season is not over and I can come back to the races relatively soon! #spinal"
COOPER WEBB – CONCUSSION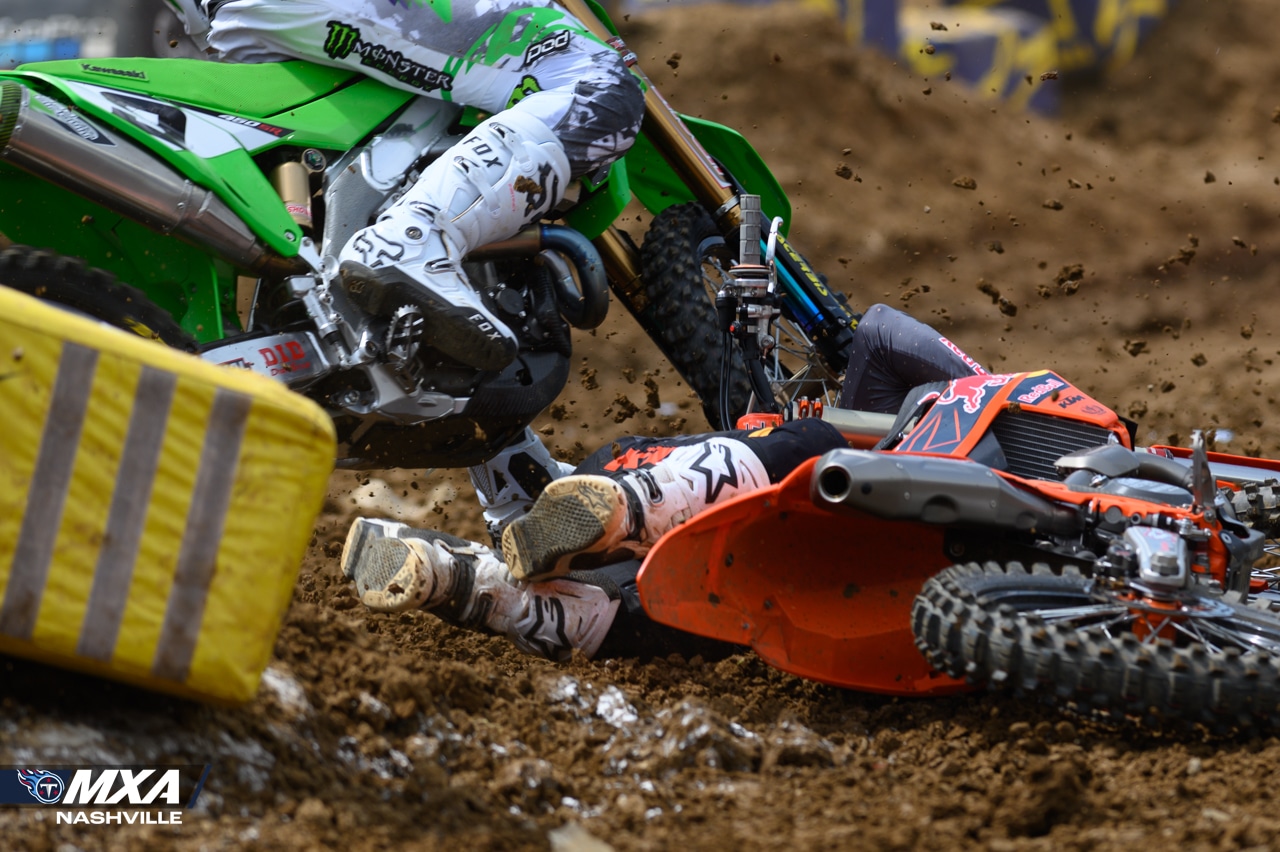 Cooper Webb was run over by Adam Cianciarulo after crashing in his heat race at Nashville. He will miss the SLC Supercross and at least the first half of the Pro Motocross series. 
JUSTIN BARCIA – COLLARBONE, SHOULDER, RIBS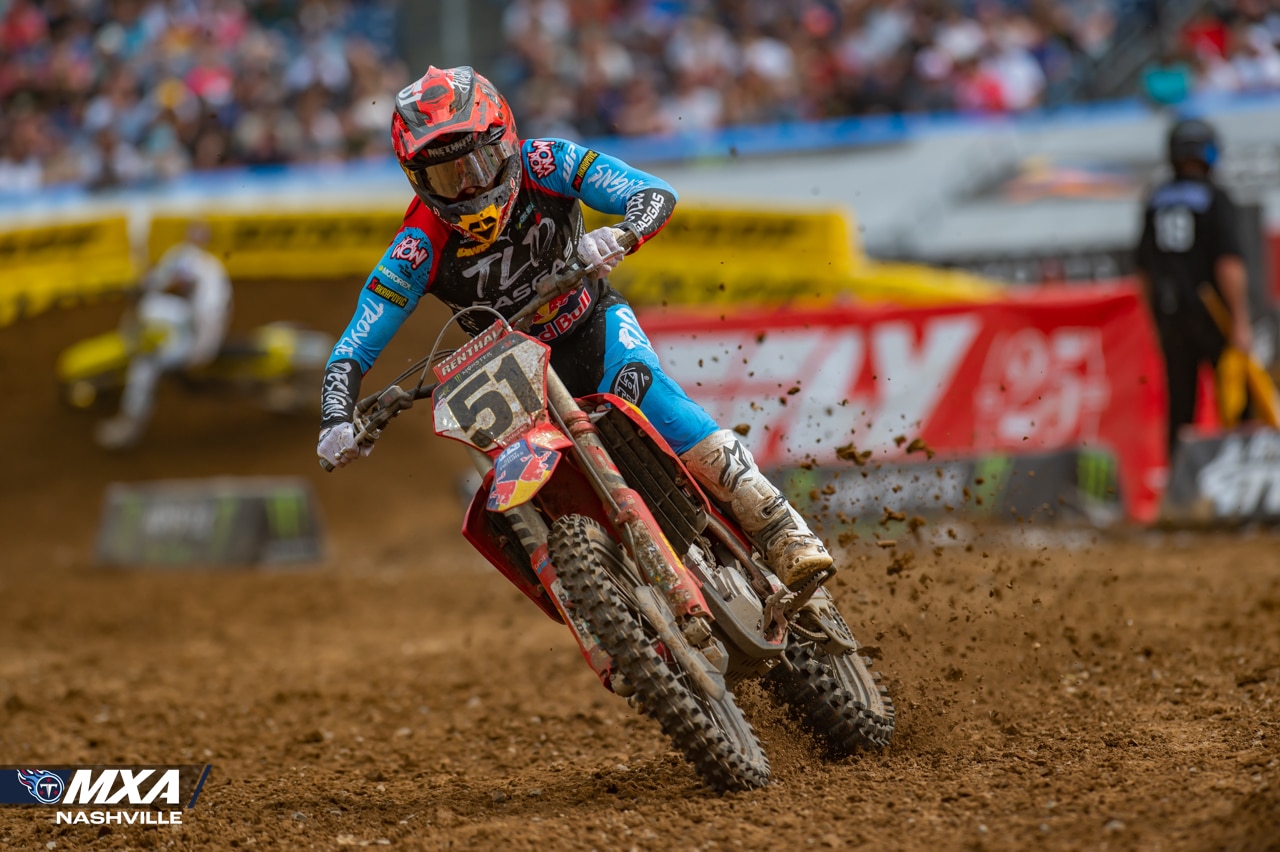 It seemed like everything was coming together for Justin Barcia after winning the East Rutherford mudder. Unfortunately, the dragon's back struck back as Justin went over the bars and slammed into the ground at Nashville. He broke his collarbone, shoulder blade and two ribs. 
PIERCE BROWN – BROKEN HAND
Pierce made an announcement on Instagram – "Tough news to break but unfortunately I broke my hand last Friday while prepping for outdoors and had to get it fixed up in surgery today. I've also been dealing with a torn meniscus for the last month or so and I went ahead and got that fixed up today too thanks to Dr. Greenbaum. We're on the mend and imma be doing everything possible to get back ASAP. Bummed to let my team and supporters down as it's been a tough '23 season. I'll keep you guys updated on everything but I'm stoked to get healthy and come out swinging for outdoors."
NATE THRASHER – HIP, COLLARBONE, ACL
Star Racing Yamaha stated: "Following his crash in Atlanta this past weekend, Nate Thrasher will sit out the remainder of the season as he focuses on returning to full fitness for the title fight in 2024. He sustained a cracked collarbone and dislocated hip during the crash and underwent successful surgery on the hip Tuesday. He will also use this time to repair his ACL injured earlier in the year."
CHRISTIAN CRAIG – DISLOCATED HIP AND BROKEN/DISLOCATED ELBOW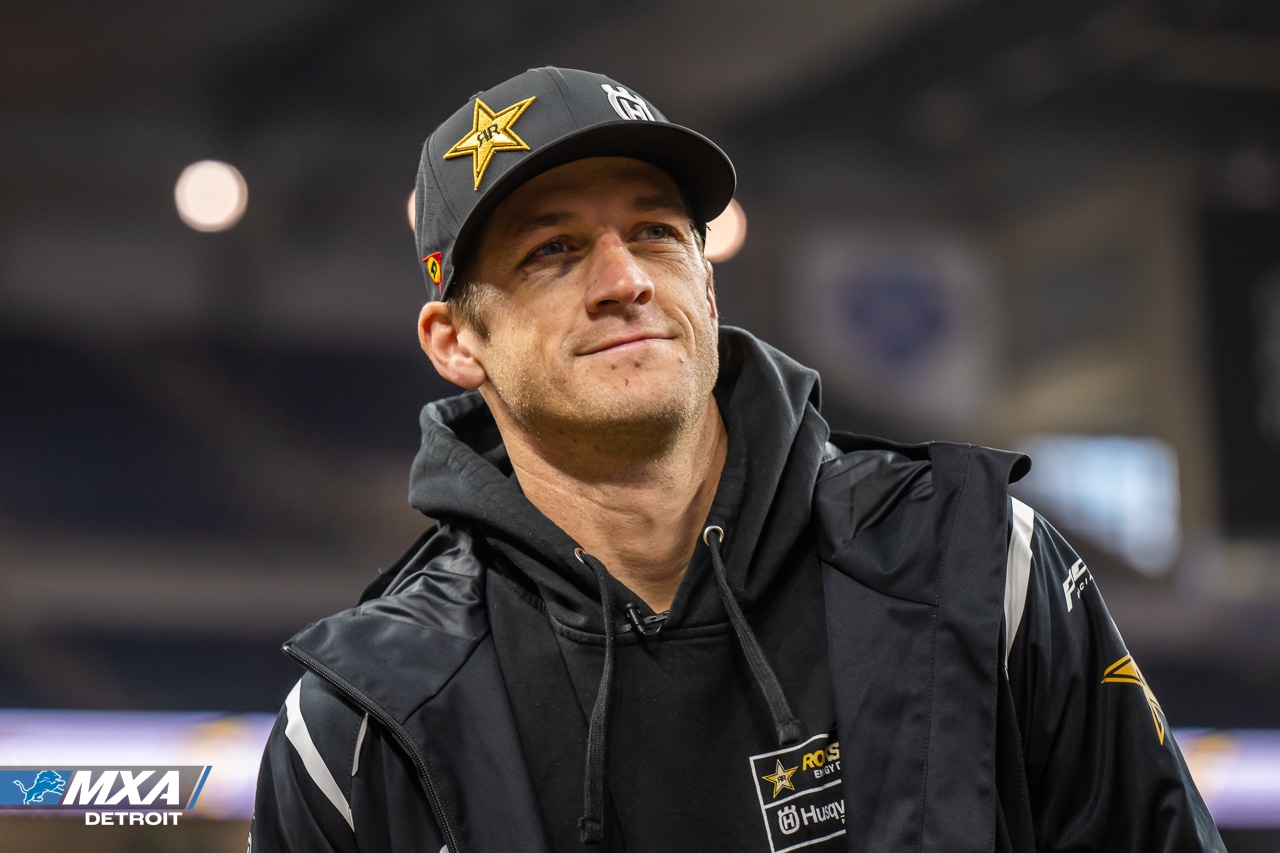 Christian went down in the first practice session at Glendale through the whoops section dislocating both his hip and elbow. We most likely won't see Christian back for the rest of the season as the swelling sustained from a dislocated hip can take a while. And while in the act of dislocating his elbow, he also fractured it too. 
DYLAN FERRANDIS – CONCUSSION
Dylan Ferrandis hit his head hard in the 450 Main Event at Houston. He was knocked out for a few minutes, but then he woke up and got off the track with the help of the Alpinestars medical team. Dylan Ferrandis made his return to racing at Daytona, but a big crash during Press Day. He took some time off and is now back riding, preparing for the outdoors. 
MARVIN MUSQUIN – WRIST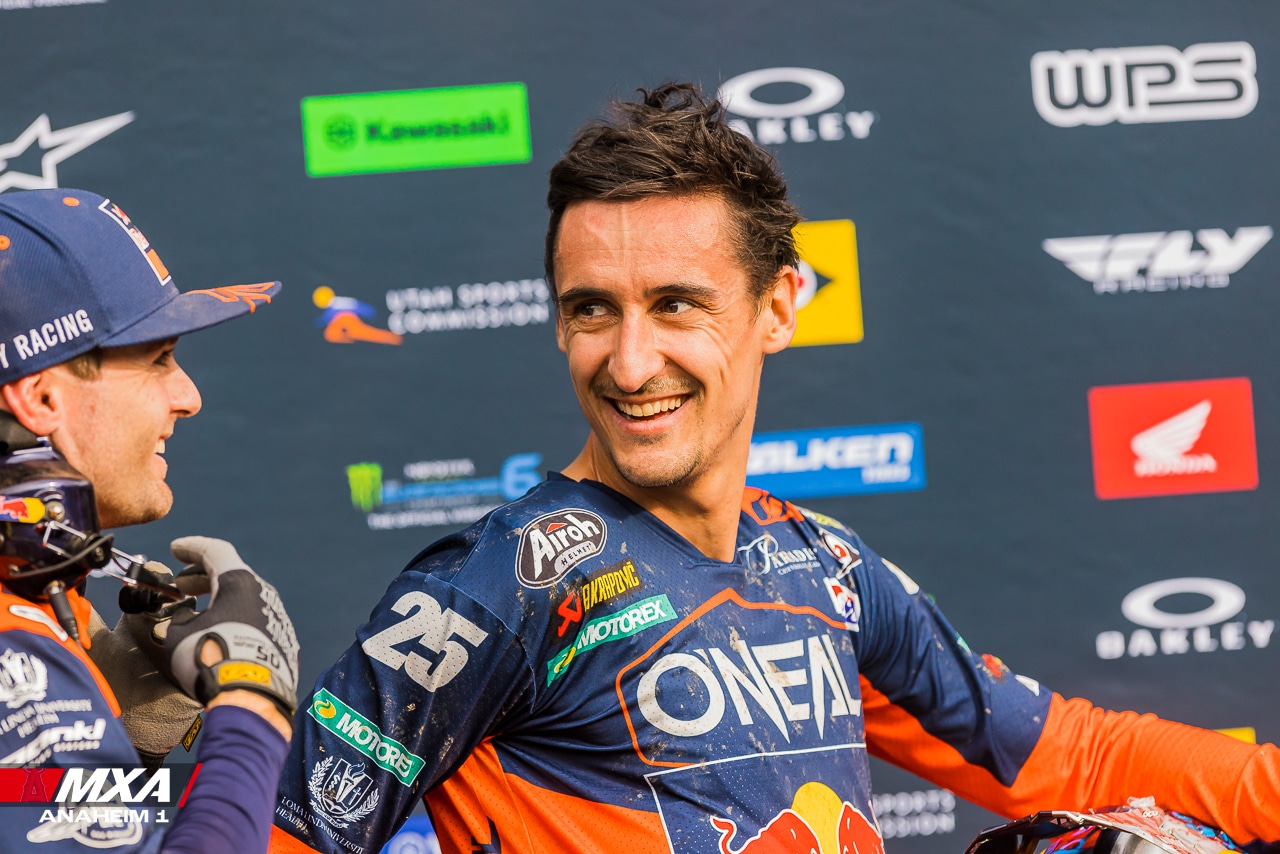 33-year-old Marvin Musquin injured his wrist in a practice crash after Anaheim 1. KTM announced last week that he is out indefinitely with a scaphoid injury. The scaphoid bone is a delicate one that doesn't receive a lot of blood flow, meaning that it can die off if it isn't allowed to heal properly. Marvin had a one-year, Supercross-only contract for 2023 with KTM and we are unsure what his future will look like if he doesn't race anymore this season. 
MICHAEL MOSIMAN (EAST)– CONCUSSION
Michael Mosiman had a crash at Daytona resulting in the GasGas rider hitting his head and suffering a concussion. Michael is back riding and focusing on the Pro Motocross series now. 
CAMERON MCADOO (WEST)– DISLOCATED SHOULDER/TORN LABRUM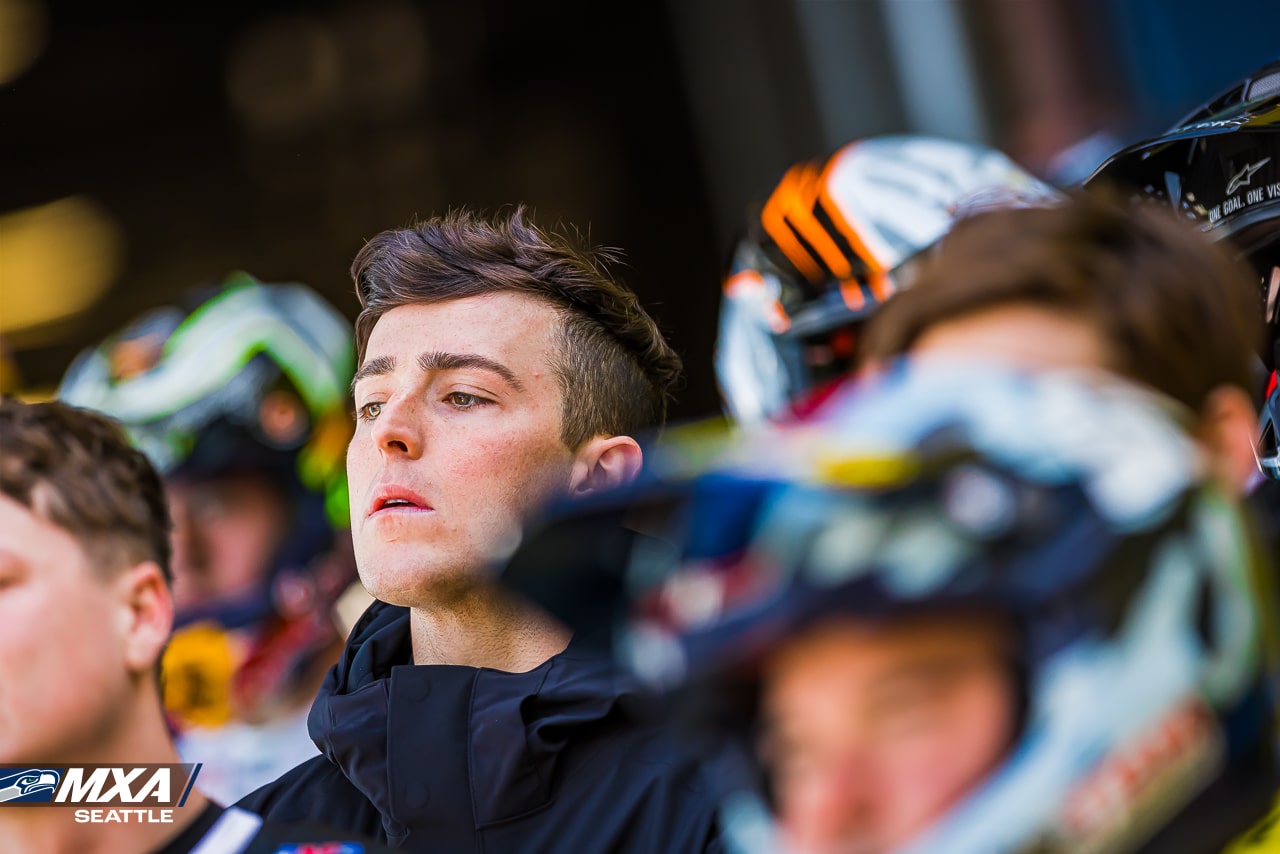 Cameron McAdoo sustained a dislocated shoulder while practicing before Glendale and he underwent surgery immediately to get it fixed. He will be out for most likely the rest of the season. 
NICK ROMANO – KNEE
Nick Romano will miss the entire 2023 season, both Supercross and motocross. Nick tore his ACL and meniscus in his knee and had surgery.
MALCOLM STEWART – KNEE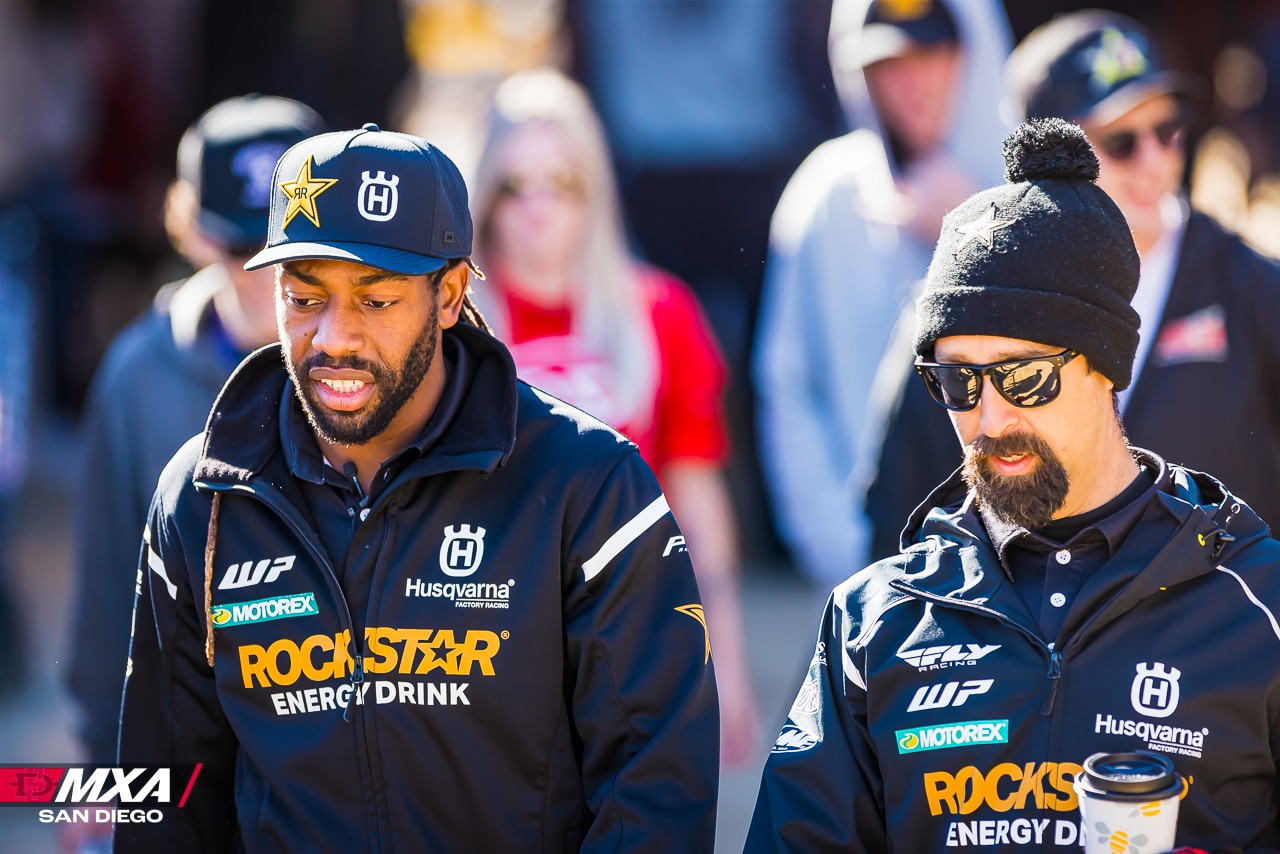 Malcolm Stewart crashed while practicing after the San Diego Supercross and he tore his ACL. Malcolm just had surgery last week and is out for the foreseeable future.
SETH HAMMAKER – WRIST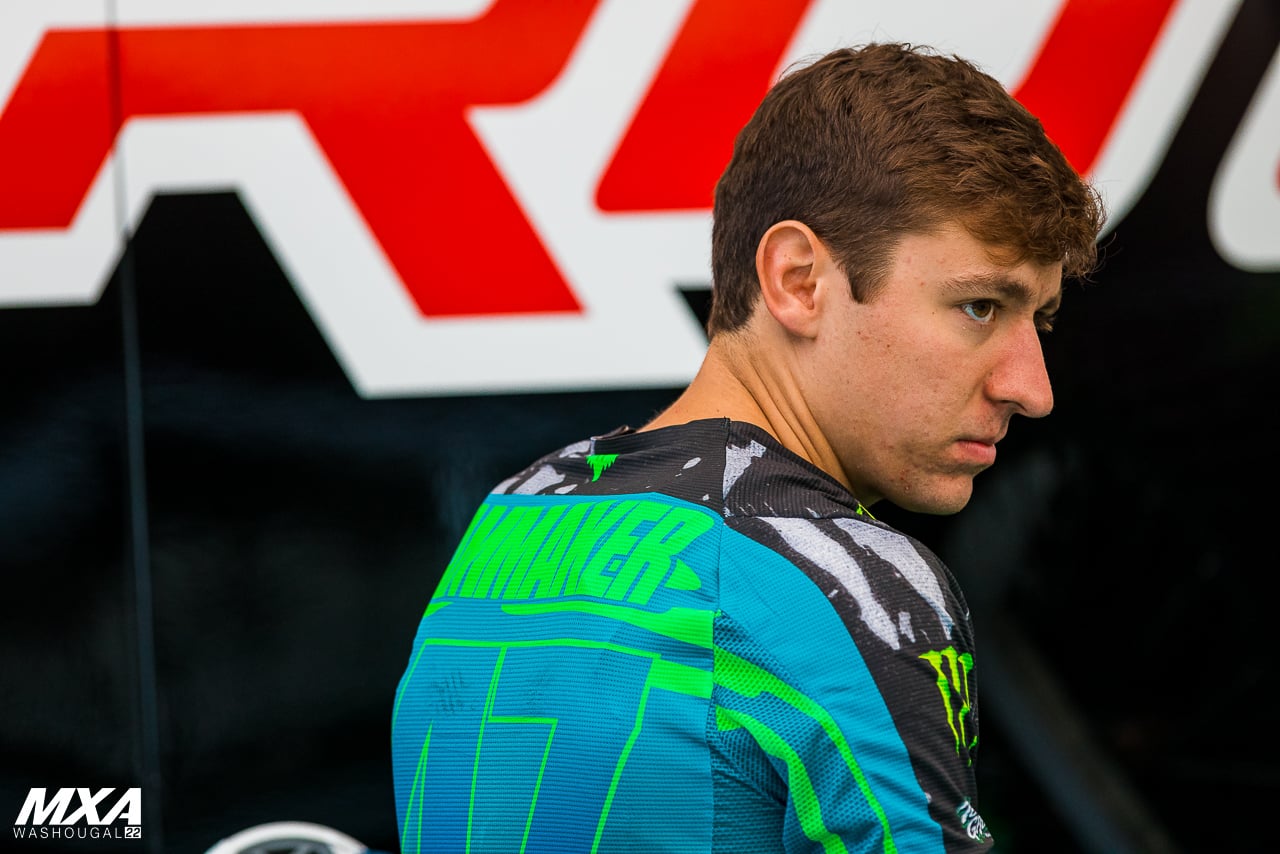 Pro Circuit Kawasaki's Seth Hammaker injured his wrist a week before the 250 East Coast series started. We are unsure on his plan for returning to the races. 
JALEK SWOLL – BROKEN ARM
Just a week before the 250 East Coast regional Supercross championship kicked off, Jalek crashed and suffered a spiral fracture in his arm. Jalek has already undergone successful surgery and now he's on the road to recovery.
AUSTIN FORKNER – KNEE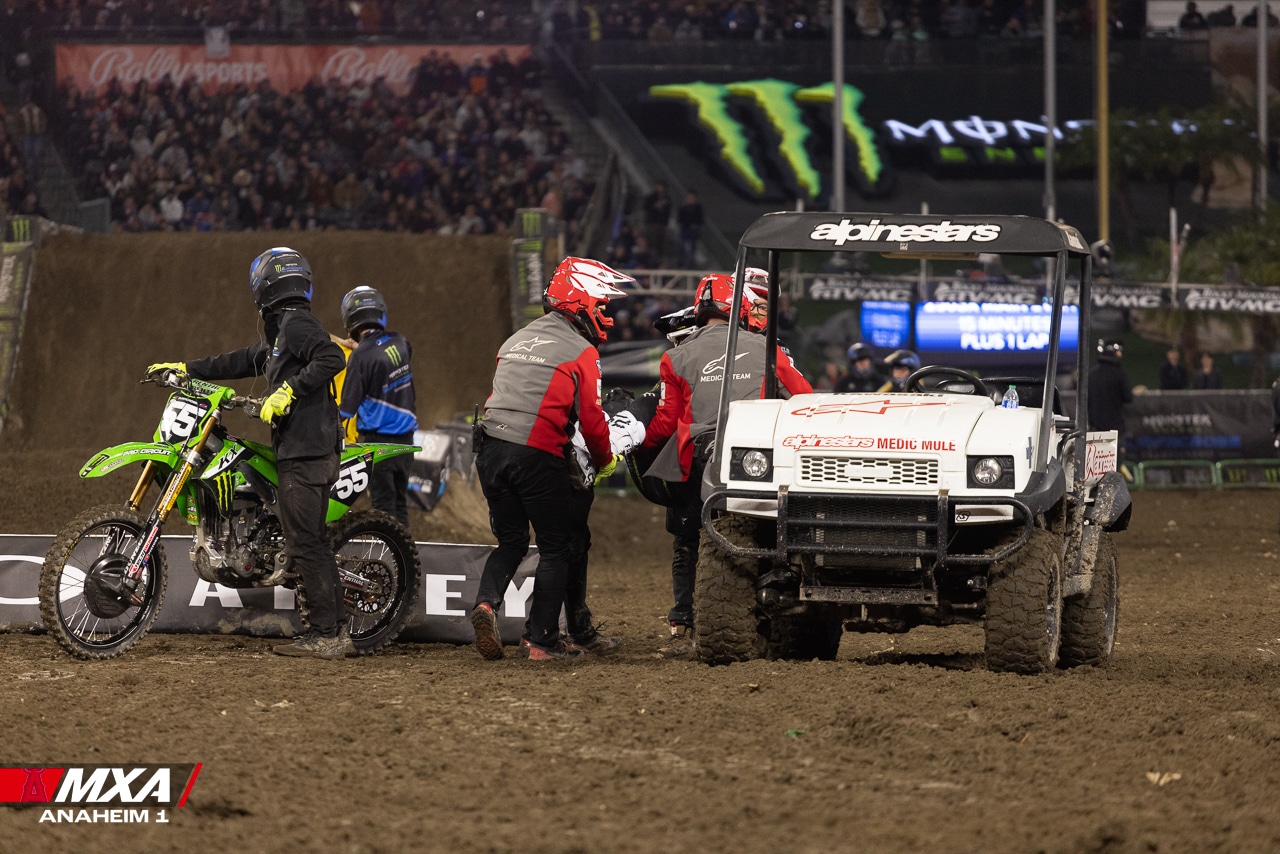 Austin Forkner injured his knee at the start of the 250 Main Event at Anaheim 1. He had surgery on it and is most likely out for the season. 
GARRETT MARCHBANKS – WRIST
Garrett suffered an arm injury during his pre-season training at the Club MX facility. He is back riding, but while trying to ride Supercross, his wrist wasn't able to withstand the constant pounding of the whoop sections. He is now shifting his focus to outdoor riding to prepare for the Nationals.