250 WORLD CHAMPION JORGE PRADO TO MISS THIS WEEK'S UKGP WITH INJURY
Jorge Prado—2018 FIM 250 World Champion.
Defending FIM 250 World Champion and winner of the first round in Argentina, Jorge Prado, will miss this weekend's British Grand Prix after suffering a shoulder injury during the week. Prado was examined by famous motocross doctor Dr. Toon Claes in Belgium. The diagnosis was a hematoma under the left shoulder blade. Prado was advised to rest and get checked before the Durtch Grand Prix at Valkenswaard on March 31.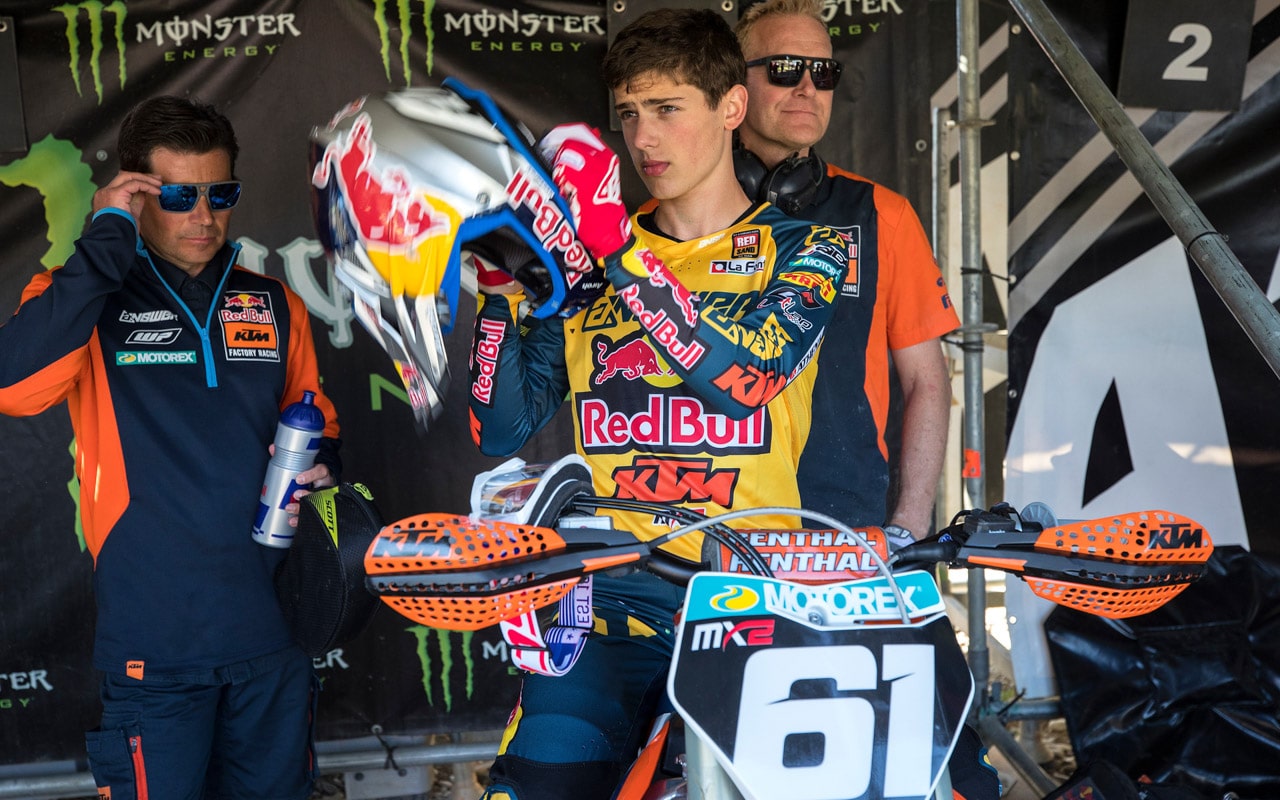 Red Bull KTM Team Manager Claudio De Carli said: "After such a strong start to the season for the team and Jorge it is disappointing for everyone that he and Jeffrey are now missing Matterley Basin and the first European round of 2019. Unfortunately this is part of the sport but, fortunately, it could be worse and we hope Jorge will be back on the bike very quickly. We're in good shape and we are confident, and we believe this will not be such a big setback for us in what is a long season."
Photos: Ray Archer