450 FASTEST QUALIFIERS | 2018 FOXBOROUGH SUPERCROSS (UPDATED)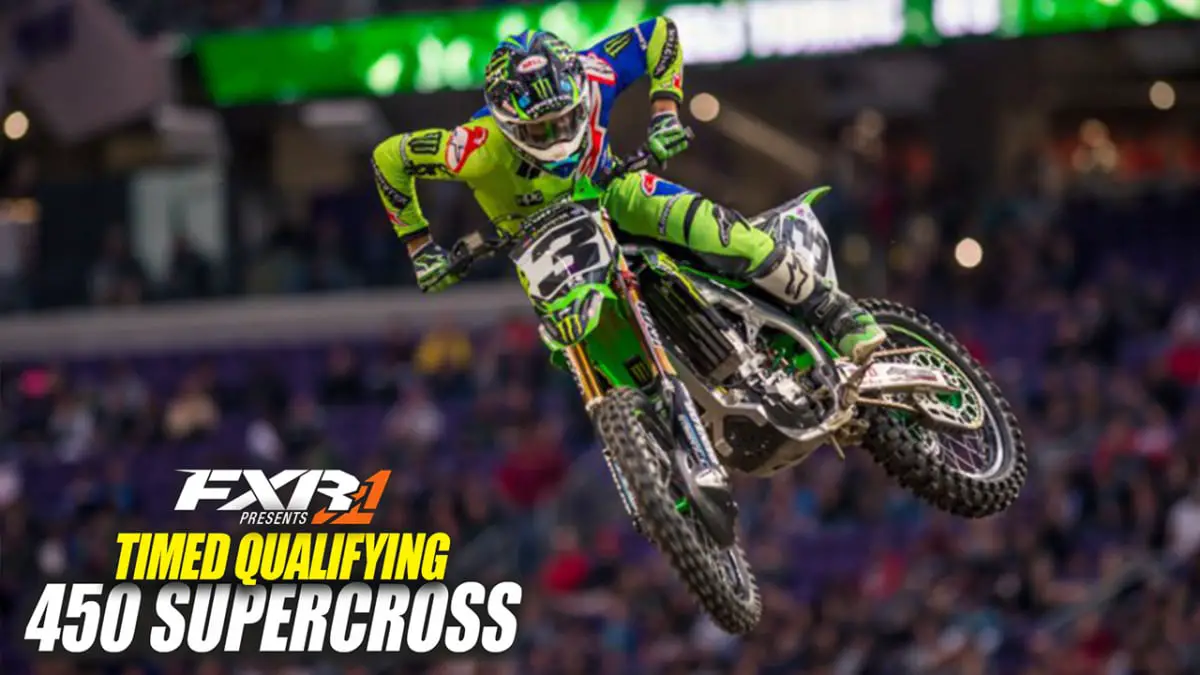 450 session one was an interesting one here in Foxborough. And Session two was nothing short of that either. The track conditions are very dry and choppy. With today being a day race, it might be a tough track this afternoon in Gillett Stadium. Here's how the 450 sessions went down with the numbers.
450 OVERALL QUALIFYING TIMES (TOP 22)
Eli Tomac (Kaw)–

52.536

Marvin Musquin (KTM)–

53.255

Weston Peick (Suz)–

53.685

Tyler Bowers (Kaw)–

53.856

Dean Wilson (Hus)–

53.933

Jason Anderson (Hus)–

53.988

Justin Barcia (Yam)–

54.352

Justin Brayton (Hon)–

54.709

Blake Baggett (KTM)–

54.926

Christian Craig (Hon)–

55.165

Benny Bloss (KTM)–55.197

Malcolm Stewart (Suz)–

55.488

Vince Friese (Hon)–

55.850

Cedric Soubeyras (Suz)–

56.522

Chad Reed (Hus)–

56.594

Alex Ray (Yam)–

56.706

Kyle Cunningham (Suz)–

57.051

Ben Lamay (Hon)–

57.932

Aj Catanzaro (Kaw)–

58.655

Brandon Scharer (Yam)–

58.725

Henry Miller (Suz)–

58.999

Carlen Gardner (Hon)–

59.416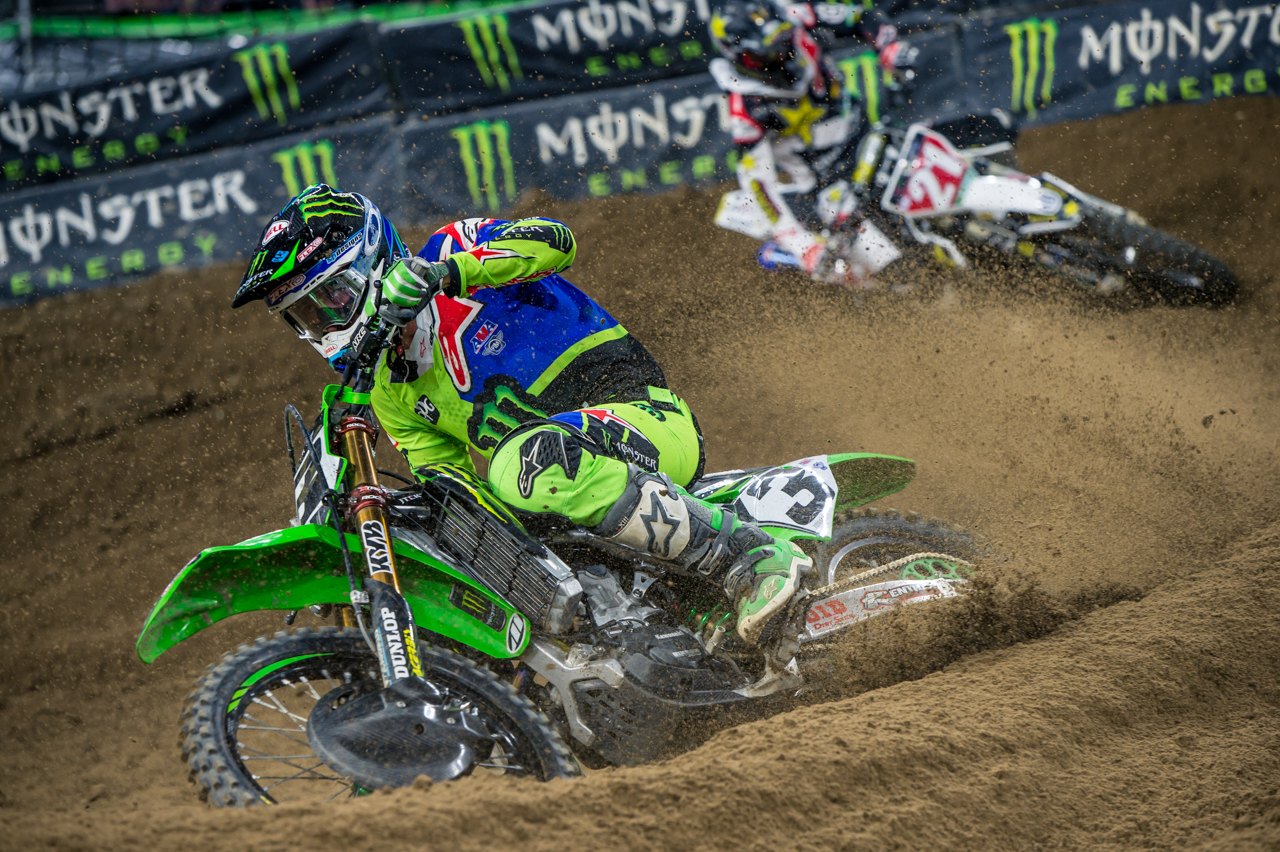 Eli Tomac was the one to watch in 450 Session 2. He attacked the track in pure speed and smooth style. Can he get his 10th win of the season tonight?
Marvin Musquin stayed in second in the second session. Week after week we are always seeing Marvin's best. But whether or not he can put it all together tonight is the question.
A new face showed up on the overall leader board. Weston Peick moves into third on the day.
450 QUALIFYING SESSION 1
Jason Anderson (Hus)–53.988
Marvin Musquin (KTM)–54.062
Eli Tomac (Kaw)–54.382
Dean Wilson (Hus)–55.043
Weston Peick (Suz)–55.071
Justin Barcia (Yam)–55.245
Blake Baggett (KTM)–55.255
Christian Craig (Hon)–55.316
Malcolm Stewart (Suz)–55.558
Tyler Bowers (Kaw)–56.049
Vince Friese (Hon)–56.179
Justin Brayton (Hon)–56.319
Chad Reed (Hus)–56.594
Cedric Soubeyras (Suz)–57.775
Ben Lamay (Hon)–57.932
Alex Ray (Yam)–57.977
Kyle Cunningham (Suz)–58.135
Benny Bloss (KTM)–59.878
Dakota Tedder (KTM)–1:00.756
Henry Miller (Suz)–1:01.172