450 LATVIAN GP #2: TONY CAIROLI WINS HIS 90TH GRAND PRIX
This win gives Tony Cairoli a GP victory in every year since 2004. That is 16 years with at least one win.
KTM's Tony Cairoli has won his 90th Grand Prix victory at in Latvia with a 1-4 day, but it wasn't easy as he crashed becasuse of the fallen Jeffrey Herlings in the second moto. Herlings had a big lead, after finishing third in the first moto, but he fell and Cairoli crashed while changing lines to avoid Herlings. They both remounted, with Herlings getting up to third in the moto and Cairoli fourth (which was good enough to give him the win over Jeremy Seewer's 4-2 and Herlings' 3-3,) but Cairoli complained that he hurt his leg. Tony said, "I hurt my knee again. It is a problem, but I am happy with the overall. I am not 100% and I am struggling a lot with this problem. I will try not to twist it again and hopefully by Sunday it will feel better."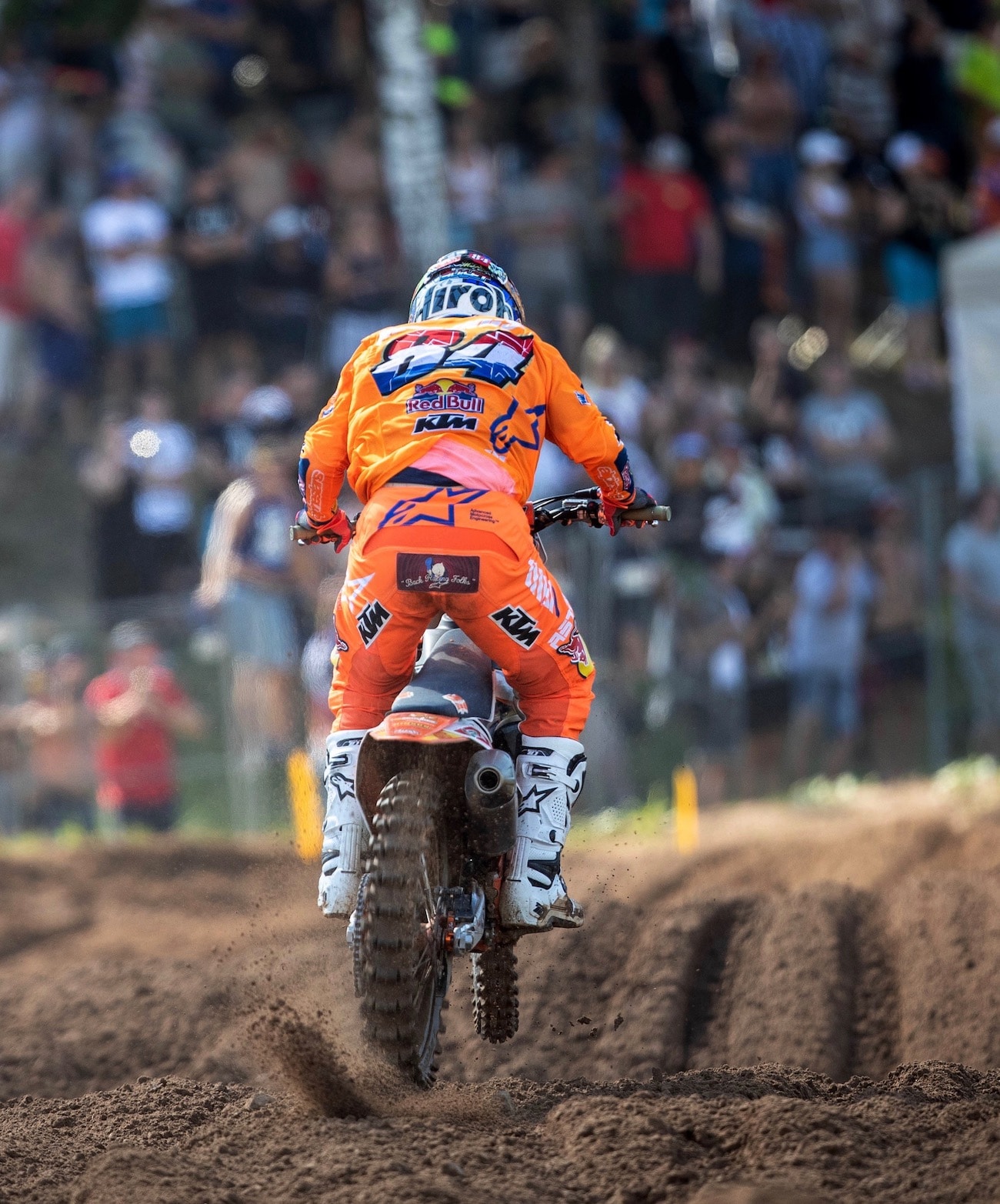 Jeffrey Herlings dodged a bullet and extended his points lead when Honda's Tim Gajser to failed to score any points in moto one.
As for Herlings, he said, "I can't believe I did it. I washed the front wheel and fell. We did some good things for the 450 Championship, but I lost 5 points with that crash. I regroup for Sunday and will try to get one win before we go home."
Husqvarna's Arminas Jasikonis won the second moto, albeit helped by crashes to Herlings, Cairoli and Coldenhoff. It was a bad day for Tim Gajser (13th), Glenn Coldenhoff (15th) Jorge Prado (17th), Mitch Evans (19th), Tanel Leok (27th) and another dismal outing for Thomas Covington (32nd).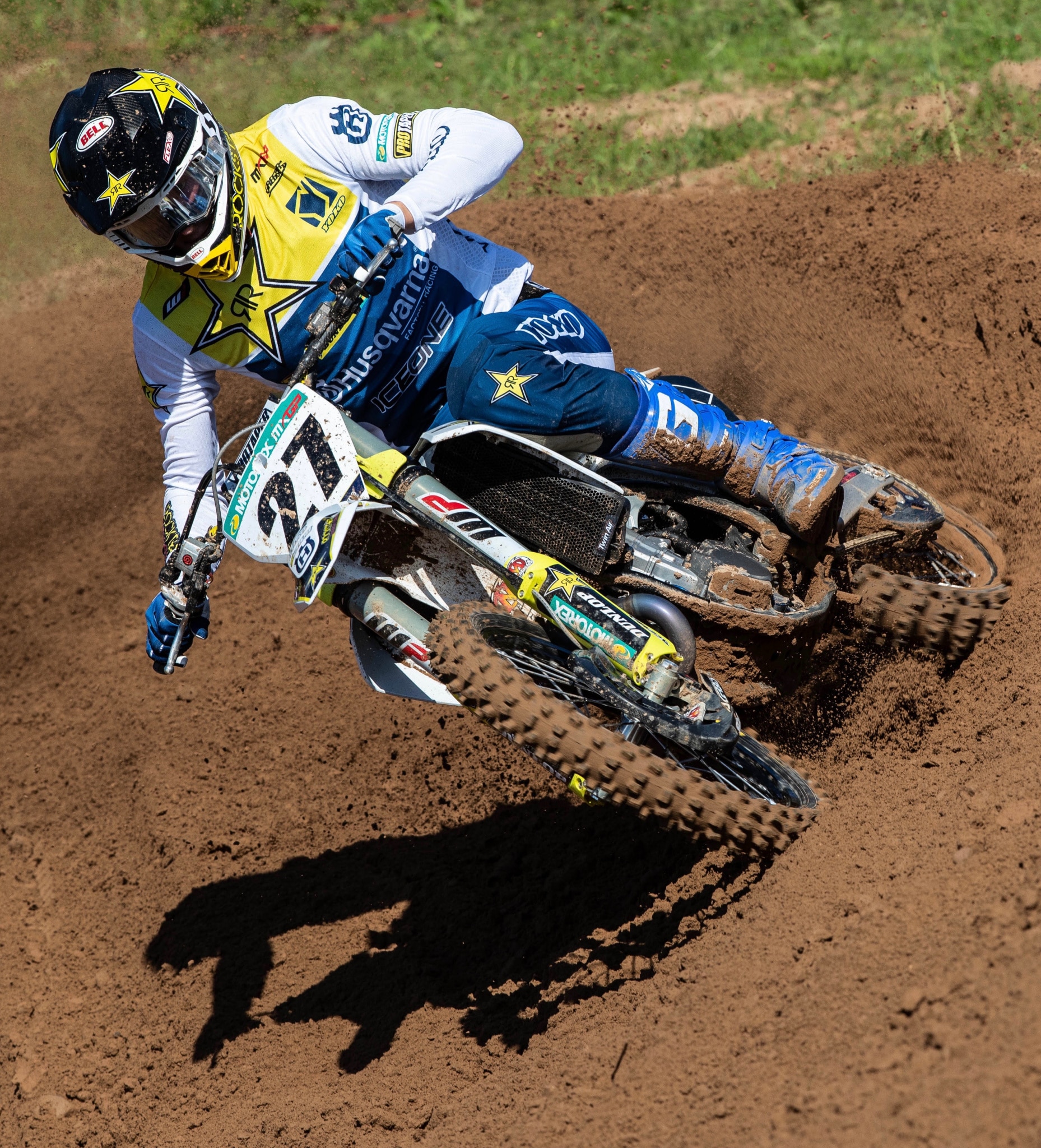 Husqvarna's Arminas Jasikonis  went 8-1 for fourth overall.
2020 LATVIAN 450 GP #2 RESULTS
1. Tony Cairoli (KTM)…1-4
2. Jeremy Seewer (Yam)…4-2
3. Jeffrey Herlings (KTM)…3-3
4. Arminas Jasikonis (Hus)…8-1
5. Romain Febvre (Kaw)…2-11
6. Clement Desalle (Kaw)…6-6
7. Ivo Monticelli (Gas)…11-7
8. Arnaud Tonus (Yam)…9-10
9. Jeremy Van Horebeek (Hon)…5-14
10. Gautier Paulin (Yam)…13-8
Other notables: 11. Calvin Vlaanderen (Yam); 12. Jordi Tixier (KTM); 13. Tim Gajser (Hon); 15. Glenn Coldenhoff (Gas); 17. Jorge Prado (KTM); 19. Mitch Evans (Hon); 27. Tanel Leok (Hus); 32. Thomas Covington (Yam); 34. Evgeny Bobryshev (Hus).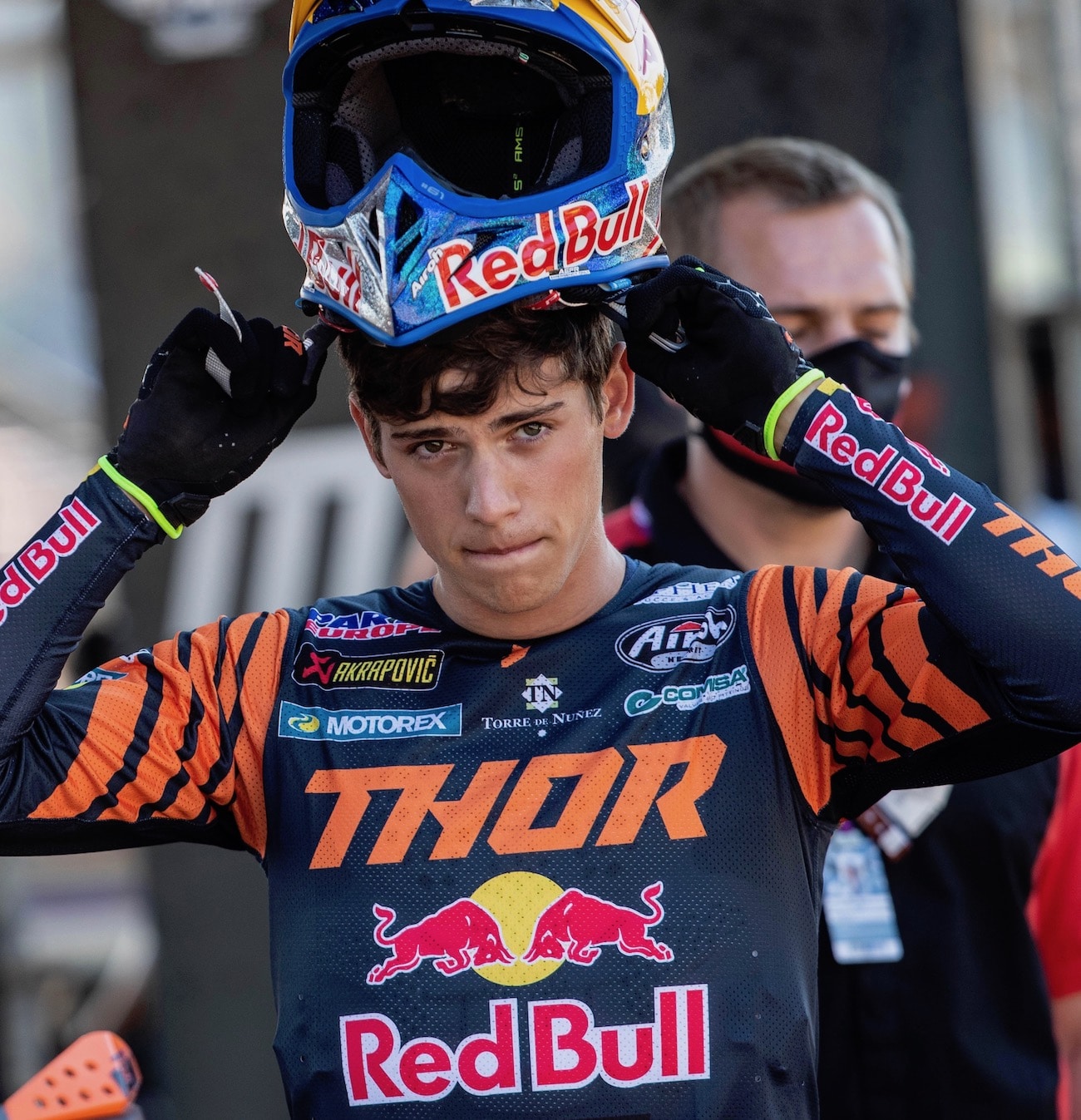 Jorge Prado is ninth in 450 GP points, but after four races he is 88 points out of the lead. It wasn't his fault at Latvia #2, he blew his front wheel out early in the first moto.

CURRENT 2020 FIM 450 GP POINTS STANDINGS
(After 4 of 16 rounds)
1. Jeffrey Herlings (KTM)…170
2. Tim Gajser (Hon)…142
3. Antonio Cairoli (KTM)…129
4. Arminas Jasikonis (Hus)…121
5. Jeremy Seewer (Yam)…120
6. Glenn Coldenhoff (Gas)…117
7. Clement Desalle (Yam)…110
8. Gautier Paulin (Yam)…101
9. Jorge Prado (KTM)…82
10. Jeremy Van Horebeek (Hon)… 73