MXA WEEKEND NEWS ROUND-UP: WHAT GOES AROUND COMES AROUND
THIS WEEK'S BIRTHDAY BOYS: JOEL IS 72

Nov. 23…Joel Robert 1943
Nov. 24…Gareth Swanepoel 1984
Nov. 24…Joel Albrecht 1972
Nov. 25…Michael LaPaglia

Nov. 25…Zach Bell 1994
Nov. 25…Stefan Everts 1972
Nov. 26…Steve Boniface 1982

Nov. 26…Marty Smith 1956
Nov. 26…Travis Hodges 1971
Nov. 26…Kyle Partridge 1986
EVERY 2015 CHAMPION WHO EVER WAS & FOREVER MORE SHALL BE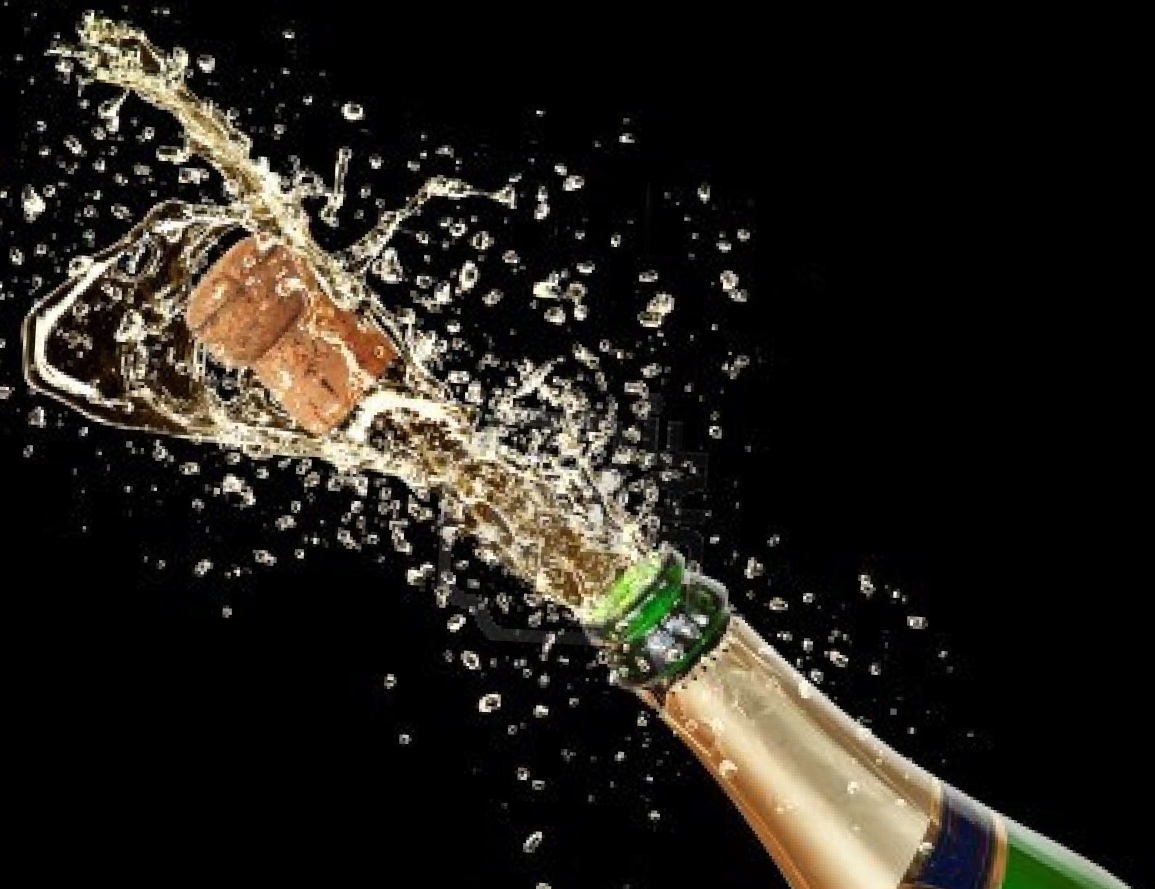 Not everybody gets to be a Champion, but these riders made it to the top step in 2015. Their names will go in the record books and should you want to look them up in 30 years—they will still be there. Congrats to all of them.

AMA 450 Supercross…Ryan Dungey
AMA 250 West…Cooper Webb
AMA 250 East…Marvin Musquin
AMA 450 Nationals…Ryan Dungey

AMA 250 Nationals…Jeremy Martin
450 World Champion…Romain Febvre

250 World Champion…Tim Gajser
Motocross des Nations…France
Sidecarcross World Champion…Etienne Bax/Kaspars Stupelis

Women's World Champion…Kiara Fontanesi
AMA Women's Nationals…Kylie Fasnacht
WORCS Champion…Robbie Bell
AMA Arenacross…Kyle Regal
Endurocross Champion…Cody Webb

Australian 450 Nationals…Kirk Gibbs
Australian 250 Nationals…Jay Wilson
New Zealand 450 Nationals…Cody Cooper
New Zealand 250 Nationals…Jay Wilson
Belgian 450 Nationals…Jeremy Van Horebeek
Belgian 450 Nationals…Brent Van Doninck

Canadian 250 Nationals…Kaven Benoit
Canadian 450 Nationals…Matt Goerke
French 450 Nationals…Xavier Boog
French 450 Nationals…Maxime Desprey

British 450 Nationals…Shaun Simpson
British 450 Nationals…Steven Lenoir
Dutch 450 Nationals…William Saris
Dutch 250 Nationals…Damon Graulus
German 450 Nationals…Glenn Coldenhoff

German 250 Nationals…Brian Hsu
Japanese 450 Nationals…Yohei Kojima
Japanese 250 Nationals…Toshiki Tomita

Red Bull Straight Rhythm…James Stewart
Paris-Lille Supercross…Weston Peick
Italian 450 Nationals…Tony Cairoli
Italian 250 Nationals…Tim Gajser
Swedish 450 Nationals…Jesper Jonsson
Swedish 250 Nationals…Alvin Ostlund

World Two-Stroke 125 Champion…Johnny Jelderda
World Two-Stroke Open Champion…Mike Sleeter
Over-30 World Vet Champion…Ryan Morais
Over-40 World Vet Champion…Kurt Nicoll

Over-50 World Vet Champion…Doug Dubach
Over-60 World Vet Champion…Don Grahn
Over-70 World Champion…Roque Colman
MEMORIES OF THE WAY WE WERE: THE KNOX BOX

Back in the day, the Yamaha Monshock came with two separate air filters (one on each side of the Monoshock). Texas racer Dewitt Knox III built a fiberglass box on the rear fender of his YZ250 and ran flex tubing from both sides to get sufficient air into the engine. In the early days of motocross, innovation knew no bounds and the Knox Box was part of motocross lore.

STEFAN EVERTS HEADS BACK TO SUZUKI AS TEAM OWNER


WHERE TO BE, WHEN TO BE THERE & WHAT TO WEAR
The Endurocross series visits the Citizen Banks Arena in Ontario, California, this weekend.
2015 THOR MINI OLYMPICS
Nov. 23-28………………………Gainesville, FL
2015 DAY IN THE DIRT
Nov. 27-29………………………Glen Helen, CA
2015 AUSTRALIAN SUPERCROSS CHAMPIONSHIP
Nov. 21……………………………Jimboomba, Qld
Nov. 28…………………………..Sydney, NSW
Dec. 5……………………………..Melbourne, Vic
2015 GENEVA SUPERCROSS
Dec. 4-5………………………….Geneva, Swis
2015 OTHG MX CHRISTMAS GRAND PRIX
Dec. 6……………………………Pala, CA
"MR. MOTOCROSS" STEPHEN GALL: NOW & THEN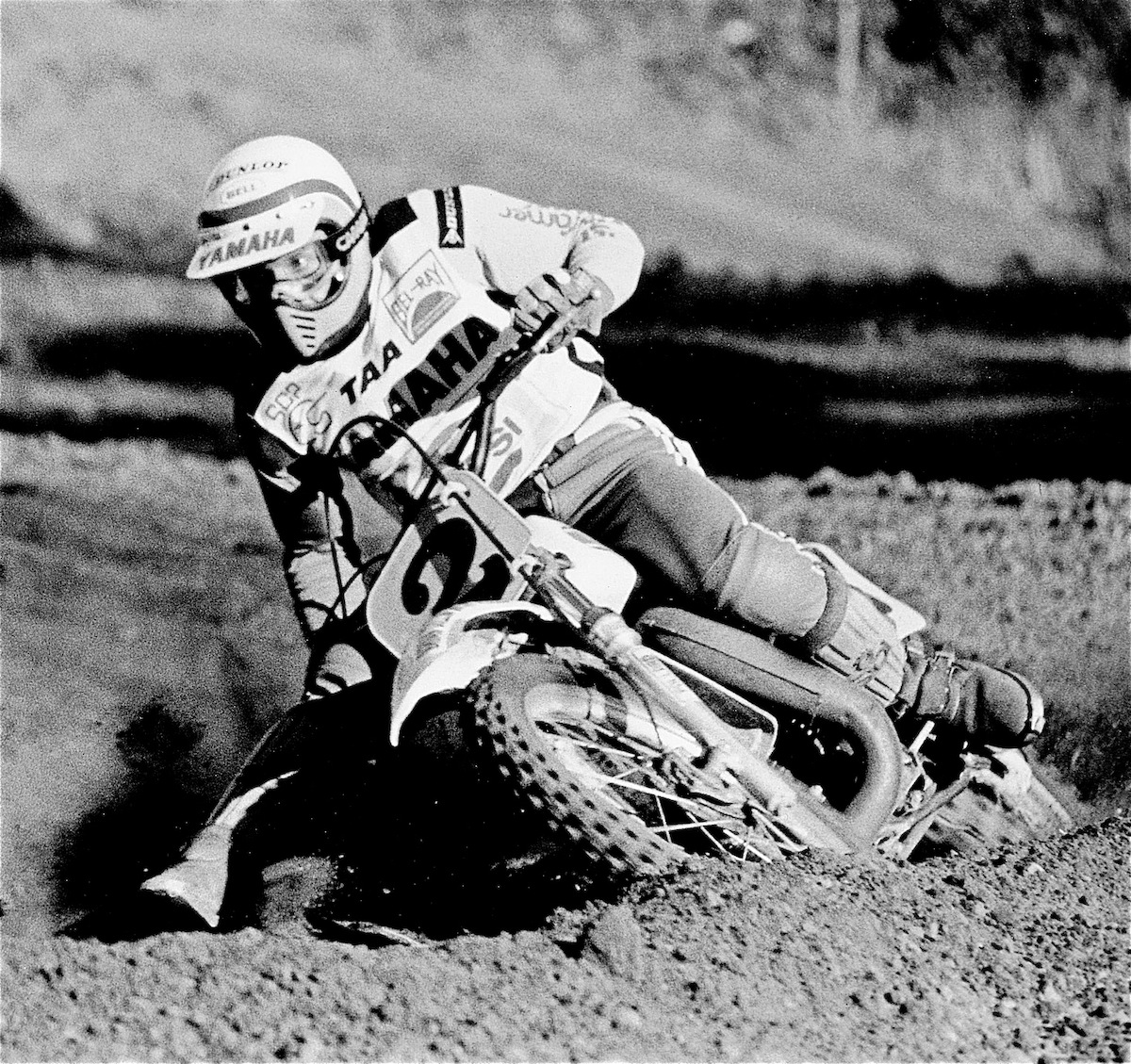 Stephen Gall back in 1980 on his way to one of his Australian National Championships. Stephen won the Mr. Motocross Championship four times and the Aussie Nationals five times.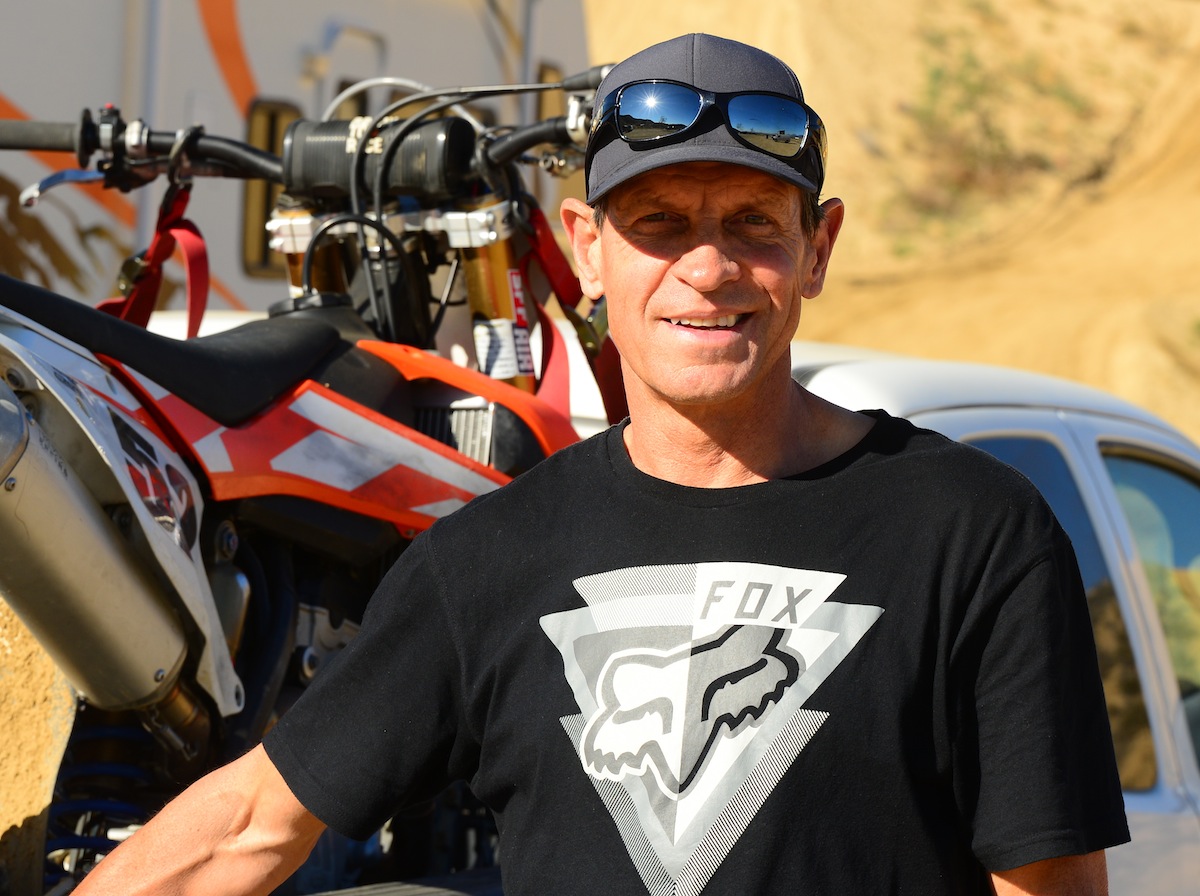 Stephen Gall last weekend at REM. Stephen came by to visit with old friend Jody and all the local Aussie racers at Glen Helen. Today, Stephen works as a movie stuntman and Training Coordinator for Yamaha of Australia.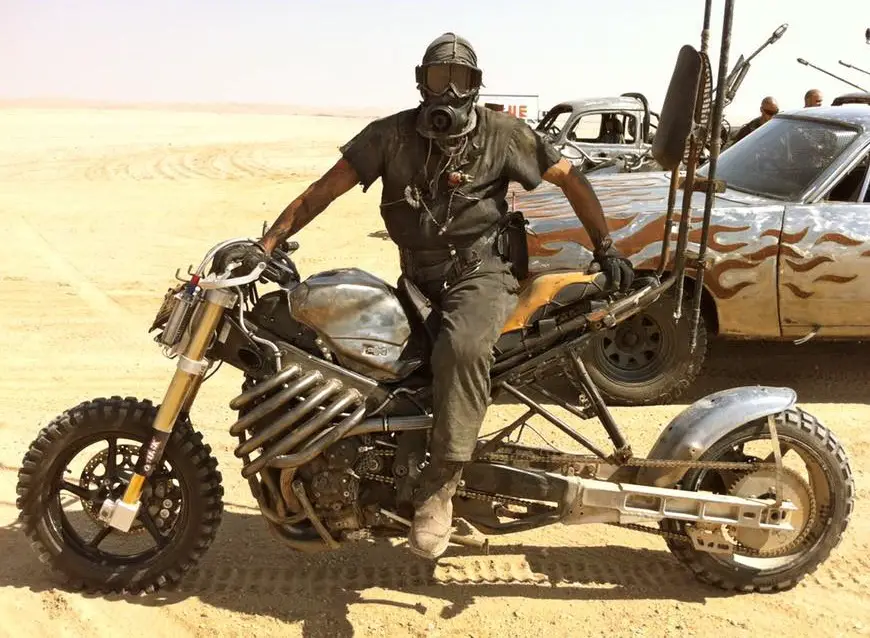 Stephen on the Namibian set of the latest "Mad Max" film where he was the motorcycle stunt coordinator.
STEPHEN GALL'S 2016 YAMAHA YZ450F YAMAHA AD
OVER-THE-HIL-GANG CHRISTMAS MOTOCROSS ON DEC. 6
The race will be at LACR. Find out more info at www.othgmx.org

THE NOT MOTOCROSS PHOTO OF THE WEEK
Very cool, but can he scrub it?

DAN ALAMANGOS' PHOTO OF THE WEEK

Former SoCal 125 Pro Dave Eropkin (811) gets a little bogged down in a tight turn and he dabs the ground.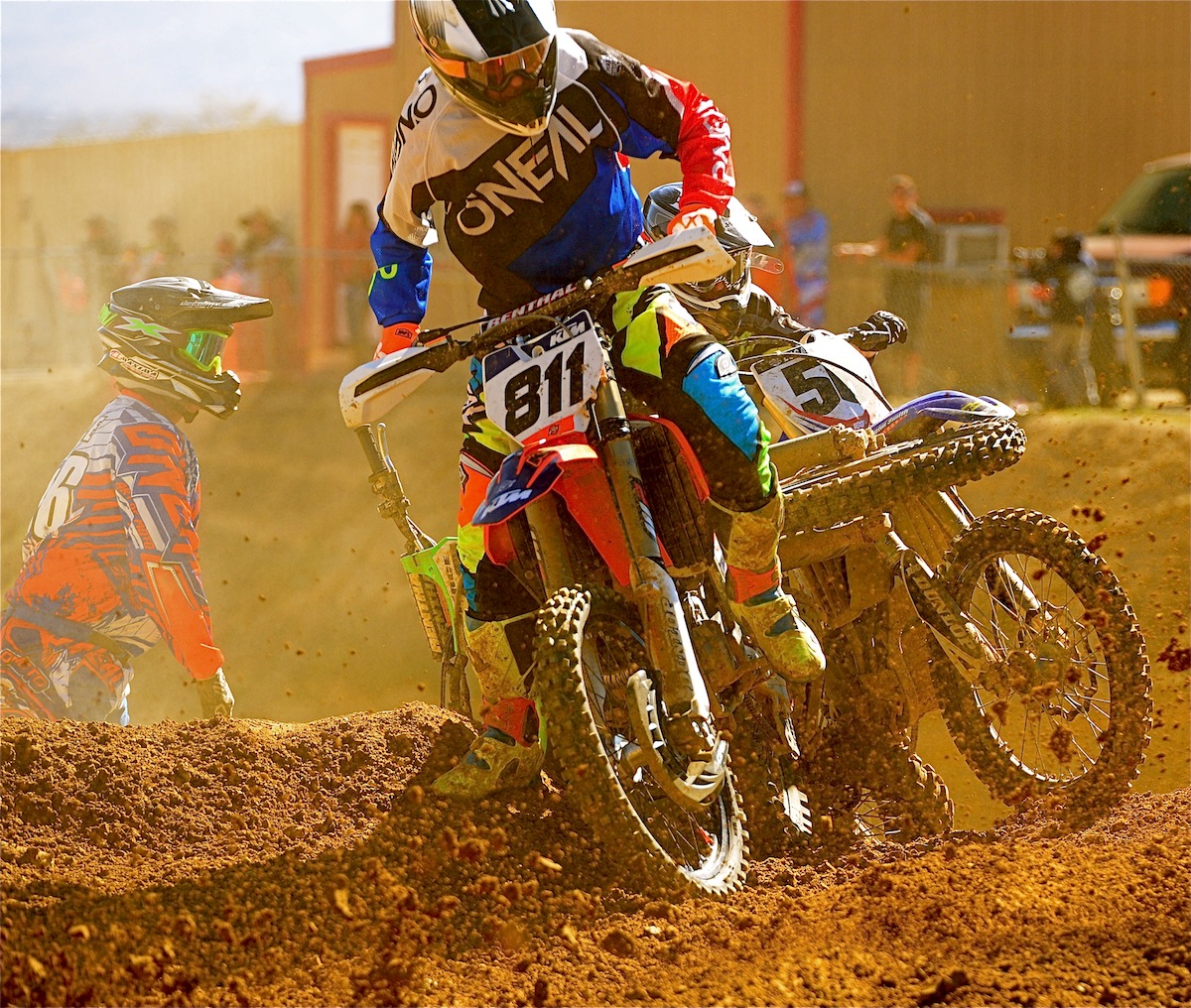 The next thing you know, someone ghost rode their bike into his and he's dabbing on the other side.

DEBBI TAMIETTI'S PHOTO OF THE WEEK

You gotta admire any rider in today's status-conscious world who doesn't care what anyone thinks. But what's the deal with the Gomer Pyle visor. Colorado's Pete Edmisten having fun.

THE TALL MAN: MIKE BELL
VISITING THE PAST: YZ RADIATOR PLACEMENT

If you wanted a yellow Yamaha, you didn't have to order a 60th anniversary Edition and pay $100 premium back in 1982. They were all yellow then.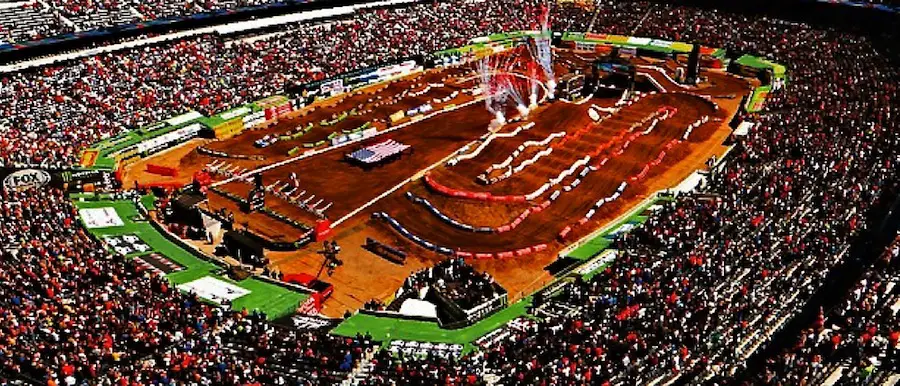 2016 AMA SUPERCROSS CHAMPIONSHIP
Jan. 9…………………….Anaheim, CA
Jan. 16………………….San Diego, CA
Jan. 23………………….Anaheim, CA
Jan. 30………………….Oakland, CA
Feb. 6……………………Glendale, AZ
Feb. 13………………….San Diego, CA
Feb. 20………………….Arlington, TX
Feb. 27………………….Atlanta, GA
March 5………………….Daytona, FL
March 12………………..Toronto, CAN
March 19………………..Detroit, MI
April 2………………..….Santa Clara, CA
April 9………………..….Indianapolis, IN
April 16………………….St. Louis, MO
April 23………………….Foxboro, MA
April 30………………….East Rutherford, NJ
May 7…………………….Las Vegas, NV
2016 AMA NATIONAL CHAMPIONSHIP
May 21……………………Hangtown, CA
May 28.…………………..Glen Helen, CA
June 4..………………….Thunder Valley, CO
June 18..…………………Mt Morris, PA
June 25.………………….Muddy Creek, TN
July 2.…………………….Red Bud, MI
July 9..……………………Southwick, MA​
July 16.…………………..Millville, MN​
July 23.…………………..Washougal, WA
Aug. 13..………………….Unadilla, NY​
Aug. 20..………………….Budds Creek, MD​
Aug. 27.…………………..Crawfordsville, IN​
2016 FIM MOTOCROSS WORLD CHAMPIONSHIP
Feb. 27……………………..Losail, Qatar (Saturday)
Mar. 06……………………..Suphan Buri, Thailand
Mar. 13……………………..Sepang, Malaysia
Mar. 28……………………..Valkenswaard, Holland (Monday)
April 10……………………..Neuquen, Argentina
April 17……………………..Leon, Mexico
May 1……………………….Kegums, Latvia
May 8……………………….Teutschenthal, Germany
May 15……………………..Pietramurata, Italy
May 29……………………..TBA
June 5………………………St Jean d'Angely, France
June 19…………………….Matterly Basin, Great Britain
June 26…………………….Mantova, Italy
July 24………………………Loket, Czech Republic
July 31………………………Lommel, Belgium
Aug. 7……………………….Frauenfeld, Switzerland
Aug. 28……………………..Assen, Holland
Sept. 3………………………Charlotte, USA (Saturday)
Sept.11……………………..Glen Helen, USA
2016 MOTOCROSS DES NATIONS
Sept. 25………………………Maggiora, Italy

2016 AMSOIL ARENACROSS CHAMPIONSHIP
Jan. 9-10………………….Cincinnati,OH
Jan. 15-17………………..Baltimore, MD
Jan. 22-24………………..Allentown, PA
Jan. 30-31………………..Greensboro, NC
Feb. 4-7…………………..Colorado Springs, CO
Feb. 13-14………………..Omaha, NB
Feb. 20-21………………..Tampa, FL
Feb. 27-28………………..Birmingham, AL
Mar. 12-13………………..Lafayette, LA
April 2-3…………………..Ontario, CA
April 9-10…………………Salinas, CA
April 16-17………………..Tacoma, WA.
April 22-24………………..Nampa, ID
May 6-8…………………..Las Vegas, NV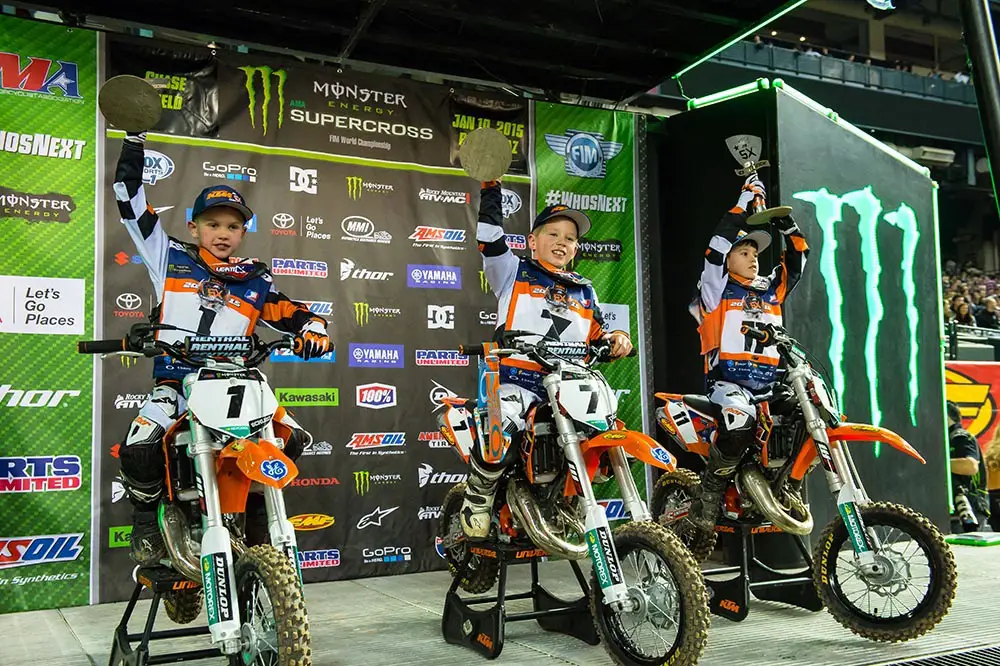 2016 KTM JUNIOR SUPERCROSS CHALLENGE
Jan. 16……………………..San Diego
Jan. 23……………………..Anaheim II
Feb. 6……………………….Phoenix
Feb. 20……………………..Dallas
Feb. 27……………………. Atlanta
Mar. 12…………………….Toronto
Mar. 19…………………….Detroit
April 9……………………….Indianapolis
April 16……………………..St. Louis
May 7……………………….Las Vegas

2016 CANADIAN NATIONAL CHAMPIONSHIP
June 5…………………..Kamloops, BC
June 12………………….Nanaimo, BC
June 19………………….Calgary, Alb
June 26………………….Regina, Sask
July 10…………………..Courtland, ON
July 17…………………..Ulverton, NS
July 24……………….….Pleasant Valley, NS
July 31…………………..Moncton, NB
Aug. 7……………………Deschambault, QC
Aug. 14………………….Barrie, ON

2016 ITALIAN NATIONAL CHAMPIONSHIP
Jan. 31…………………….Alghero
Feb. 7………………………Lamezia Terme
Feb. 15…………………….Ottobiano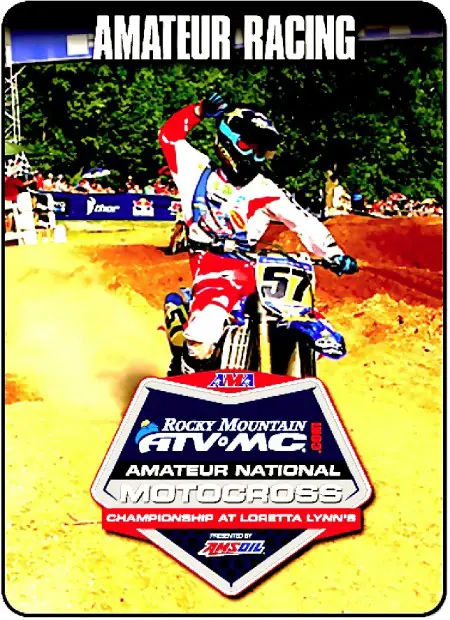 2016 AMA NATIONAL AMATEUR CHAMPIONSHIP
Aug. 1-6……………………..Loretta Lynn, TN
Photos: Dan Alamangos, Debbi Tamietti, Ray Archer, John Basher, Massimo Zanzani, JGR Yamaha, KTM, Honda, Dewitt Knox III, John Ker and MXA