MXA INTERVIEW: COLE SEELY ON THE MXDN
Click on image to enlarge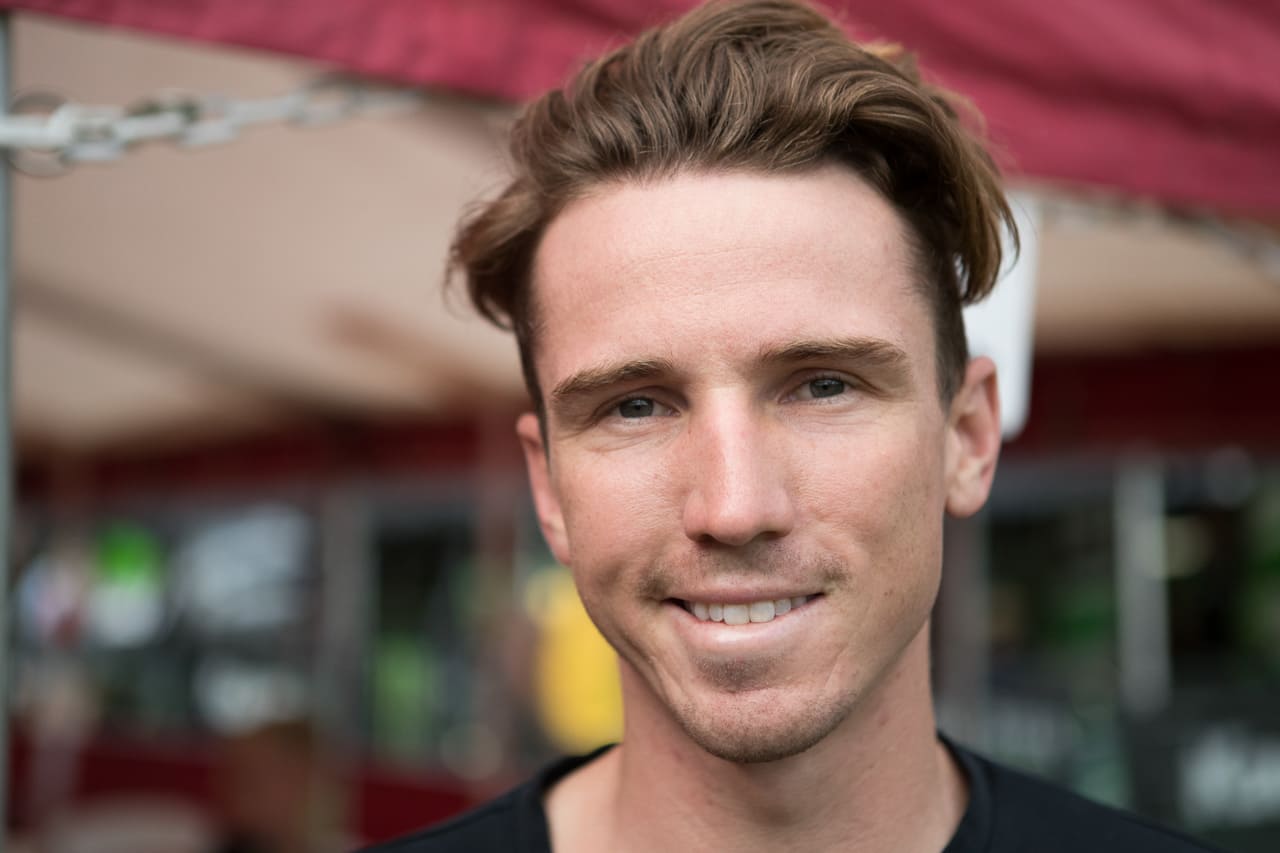 By Jim Kimball
In recent years the Motocross of Nations has lost some luster to American riders. Their contracts specify certain races. They want some time off after 17 Supercrosses and 12 Nationals. They don't think they have anything to prove—given the size, length and benefits they get from racing in America only. And, of course, injuries come into play.
For the 2017 Motocross des Nations team Roger DeCoster stood by as Ryan Dungey retired, Eli Tomac refused, Blake Baggett awaits thumb surgery and Jason Anderson is out of the AMA Nationals. The only man from his original short list still remaining is Zach Osborne. At last week's Unadilla National it was announced that Zach Osborne, Cole Seely, and Thomas Covington would be on Team USA. We caught up with Cole to get his take on being named to the team.
COLE, LETS HEAR ABOUT YOU BEING SELECTED FOR THE MOTOCROSS DES NATIONS TEAM. I am super excited about it. I've never had this chance before, and it was definitely something that I was not going to pass up. As soon as I was asked I immediately said yes, then everything fell into place. As I said, I am very excited to be going to Great Britain. I know that this is one heck of an opportunity for me. I am also very stoked on my teammates as obviously Zach has been riding very well all year, and Thomas should have an advantage over there with having raced the GP circuit. I think that I have built up a lot of speed now towards the end of the season, and I hope to carry that into the Motocross of Nations.
WERE YOU SURPRISED GETTING THE CALL, OR DID YOU SUSPECT THAT ROGER MIGHT BE CALLING YOU? I've always paid some attention to the selection process, and as far as who was ahead of me in points. So, I was thinking of the possibility of going. Ahead of me were Eli Tomac, and Blake Bagget, but they both said no because of conflicting schedules, and injuries. But hats off to those guys, and I fully know how are schedules are, and how busy we are.
YOU NEVER THOUGHT OF TURNING THE OFFER DOWN? No. I am very excited to go, and I really want to go. In the back of my mind I thought that I may be asked, but I didn't really find out until a week and a half ago. It was very hard to keep it secret. I have a little bit more flexibility in my schedule as to where I could push some things around, and commit to the race. You want to tell everyone that you are going, but at the same time you've got to honor Roger (DeCoster) when he asks you to keep it quiet.
IN THE PAST SOME RIDERS DID NOT SEEM OVERLY EXCITED TO GO, IT'S VERY REFRESHING THAT YOU ARE EXCITED ABOUT IT. I think so too. It is a very long season, and we have many races that we have to commit too, and then to add on another race makes it tough. I talked to Zach this morning, and he is very excited to go, as is Thomas.
WILL YOU CHANGE UP YOUR SCHEDULE, AND MAYBE DO THE USGP TO PREPARE? No, I won't do the USGP, and will not really change anything up with my preparation. Earlier this summer I moved to Florida, and that has helped me a lot in the outdoor races. I feel great right now, and don't see any need to do anything differently.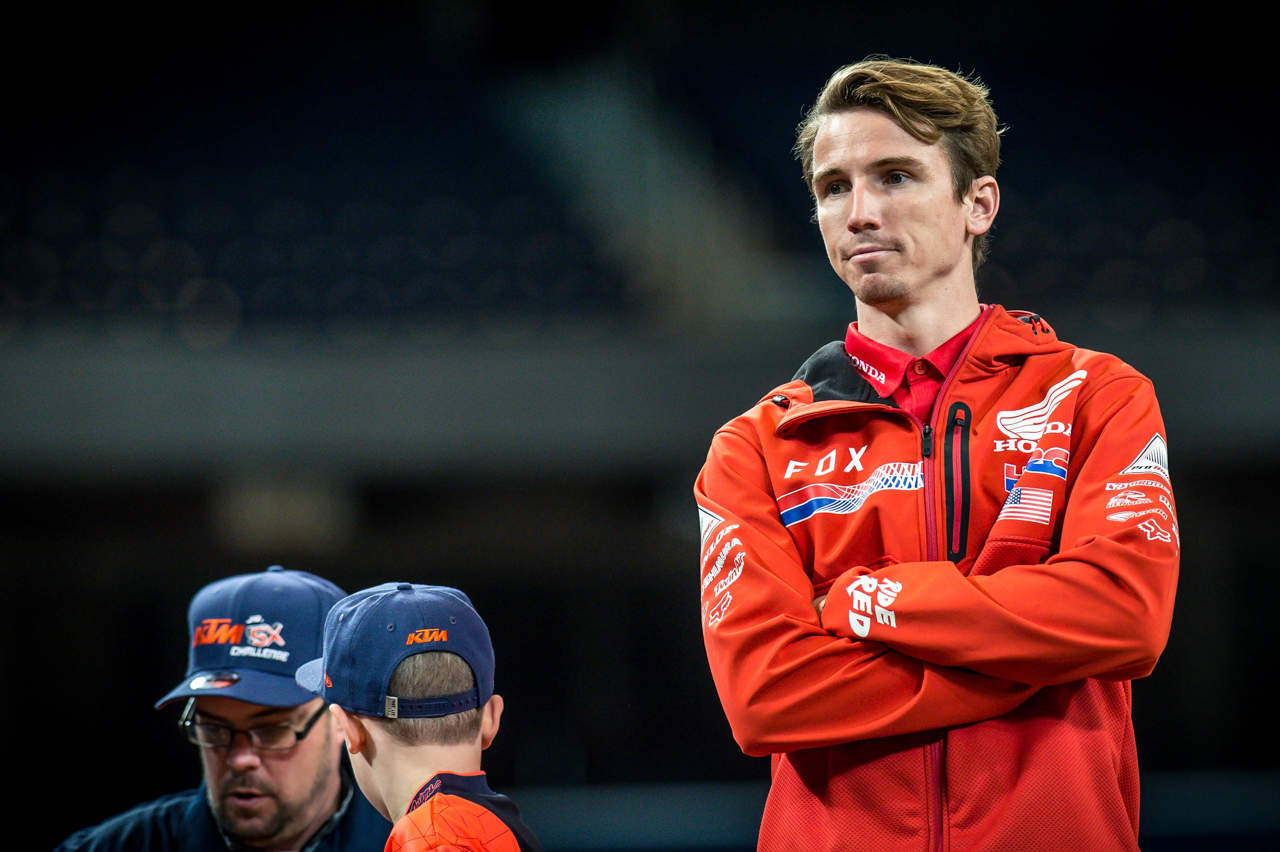 COLE, IS THERE ANYTHING TO ADD? Only that this is an awesome honor to be selected. I can guarantee that myself and the other guys are pumped to be representing the US in Great Britain. We will do our absolute best to win, and bring the Chamberlain Trophy back to America!